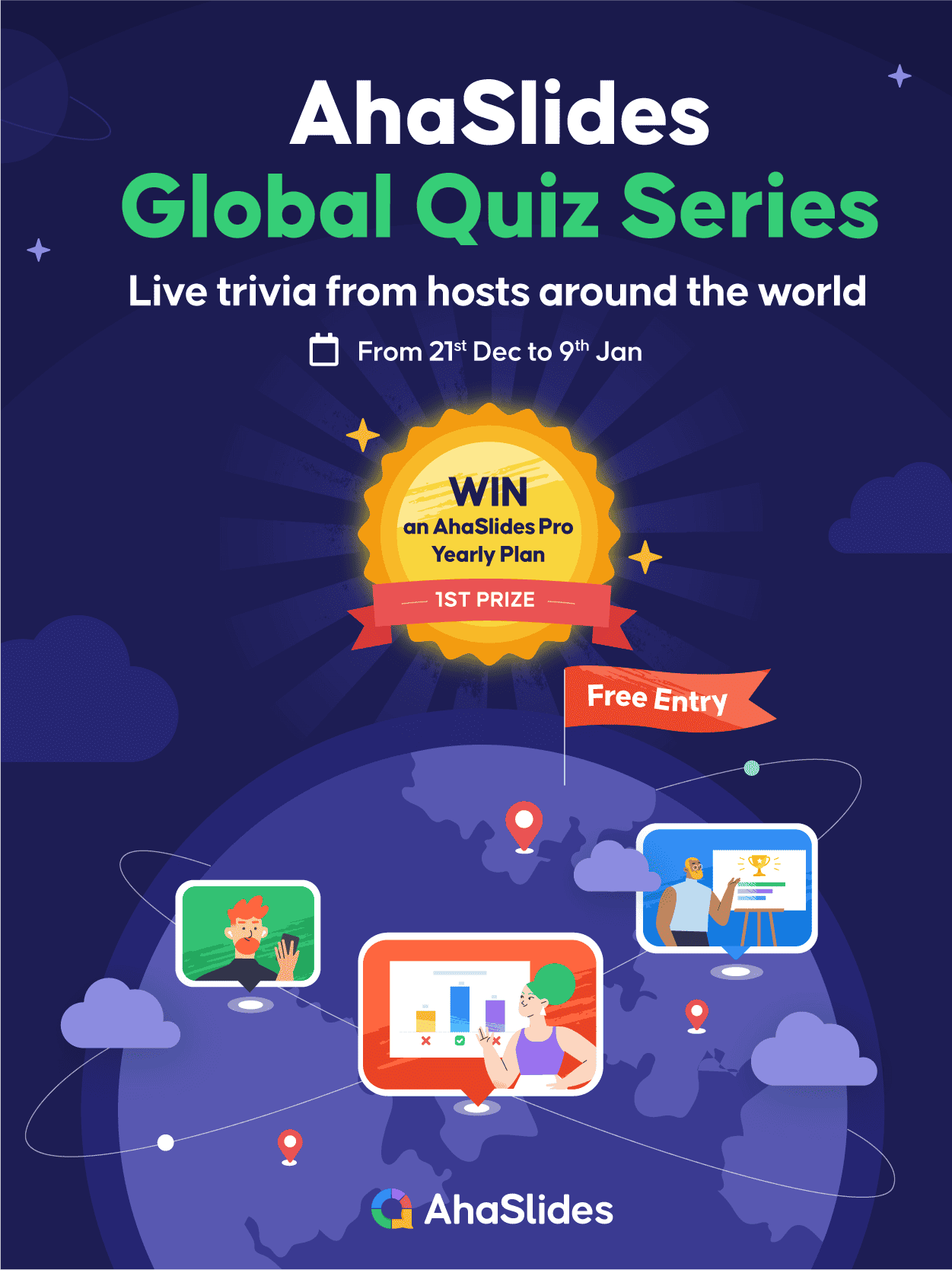 Welcome to the AhaSlides Global Quiz Series!
Between December 21st 2021 and January 9th 2022, you can join professionally run quizzes from around the world for completely free! Get a spot on the podium and you win a plan upgrade on AhaSlides!
1st Prize 🥇 Pro Yearly plan (worth $190)
2nd Prize 🥈 Pro Monthly plan (worth $50)
3rd Prize 🥉 Essential Monthly plan (worth $15)
Below is the list of quizzes that will be hosted and the date and time that you will need to join the stream to play. Good luck!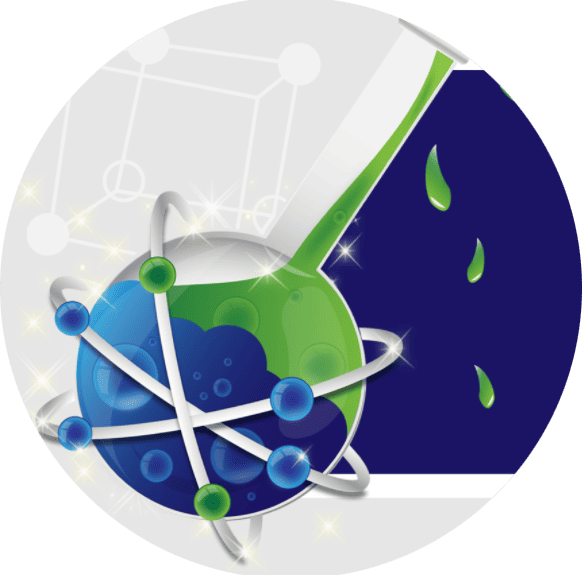 By Fizzics Education
Fizzics Education has been a leading Australian provider of interactive science workshops and shows since 2004, specialising in the delivery of engaging, hands-on STEM content. Through its programs and corporate partnerships Fizzics Education presents to approximately 350,000 children each year via incursion and video conference across 400 schools, public spaces, and non-traditional environments throughout Australia and around the world.
Fizzics Education – SciFam Trivia
Fizzics Education will be running their science-themed quiz on Tuesday, December 21st at 3am (GMT). The quiz will be hosted from Sydney, Australia, where it will start at 2pm (Australian Eastern Time).
Press 'Join' to sign up for free to their Zoom stream. During the stream, your hosts will give you the quiz access code.
---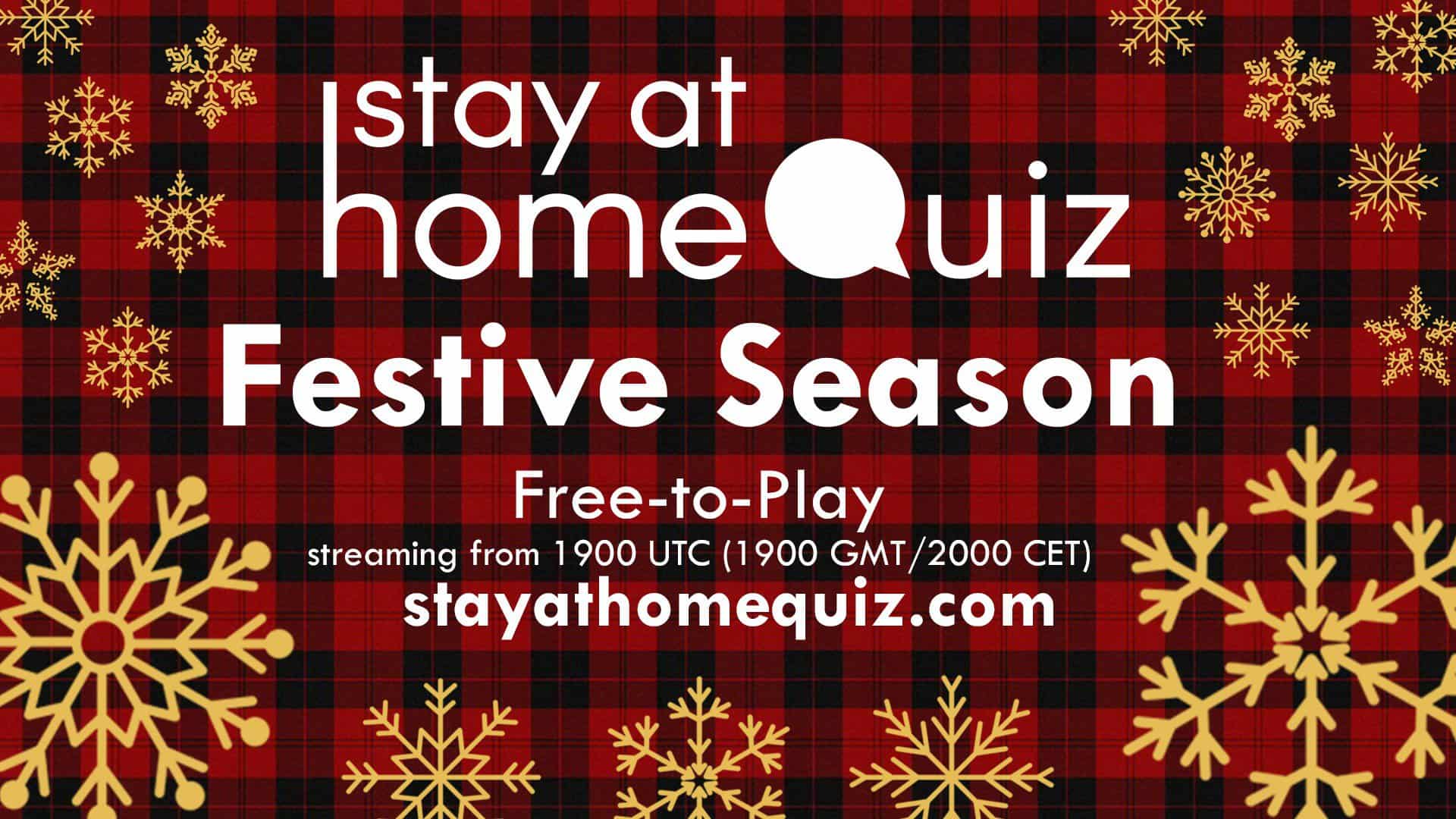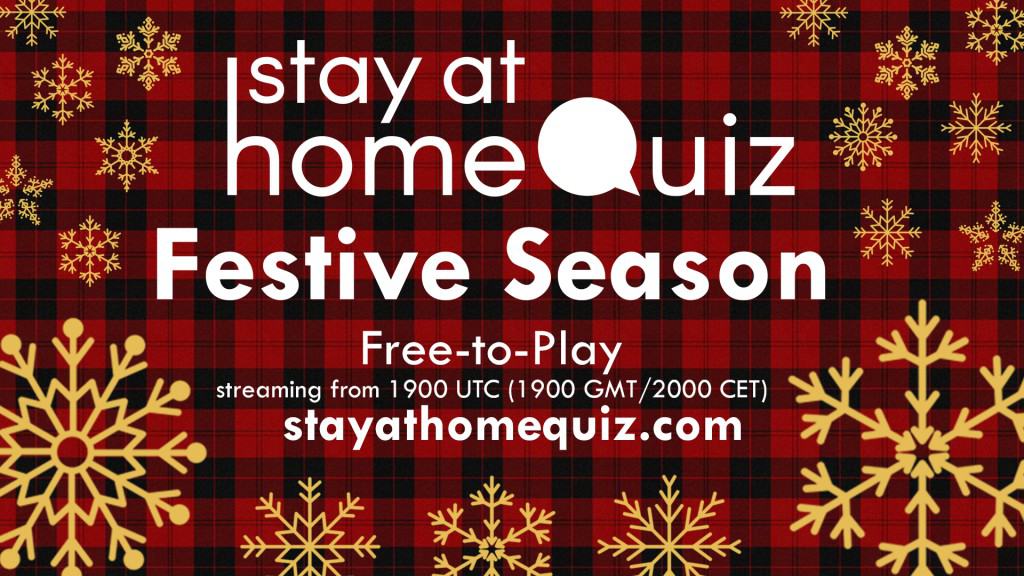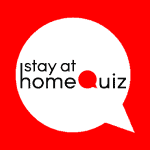 By StayAtHomeQuiz
StayAtHomeQuiz brings live streamed quizzes to your living room. It is absolutely free to play! We host regular weekly quizzes open to everyone. We can also host private events upon request (teambuilding, parties etc.).
StayAtHomeQuiz – Festive Season
StayAtHomeQuiz will be running their quizzes each Friday at 7.30pm (GMT). The live stream starts at 7pm (GMT) and they will share the quiz access code during the stream.
Press 'Join' to go to their YouTube channel, where you will find a live stream from 7pm (GMT) onwards.
---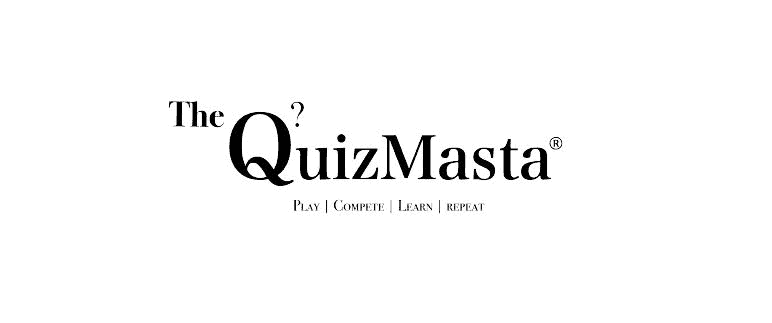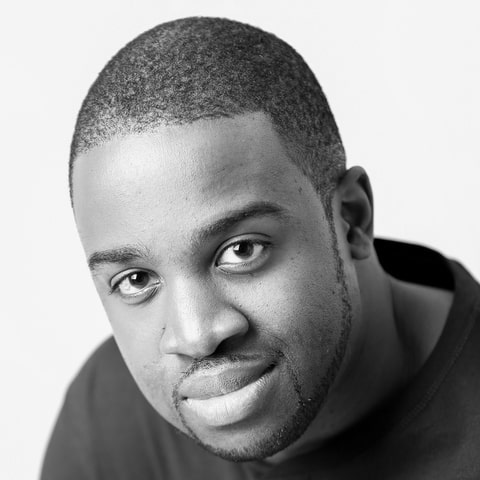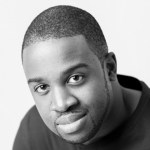 By The QuizMasta®
My name is Gervan Kelly (based in London, UK); I am the Founder and Host of The QuizMasta®. I have been hosting quizzes for over a decade. In 2020, I moved to a fully Virtual and Digital platform teaming up with AhaSlides. Ever since, my business has boomed as I am now able to host quizzes globally, working with some of the largest organisations in the world. It has been a game changer!
The QuizMasta® Series
This is not like your run-of-the-mill Zoom quiz. The QuizMasta® Series is more of a game show with a healthy mix of various topics, delivered in a creative and pulsating format and hosted by a professional compere. Fun and entertainment is guaranteed!
The QuizMasta® Series will be hosted each Sunday at 7pm (GMT).
Press 'Join' to go to the Google Meet room at 7pm (GMT) and ask your host to join the live stream.
---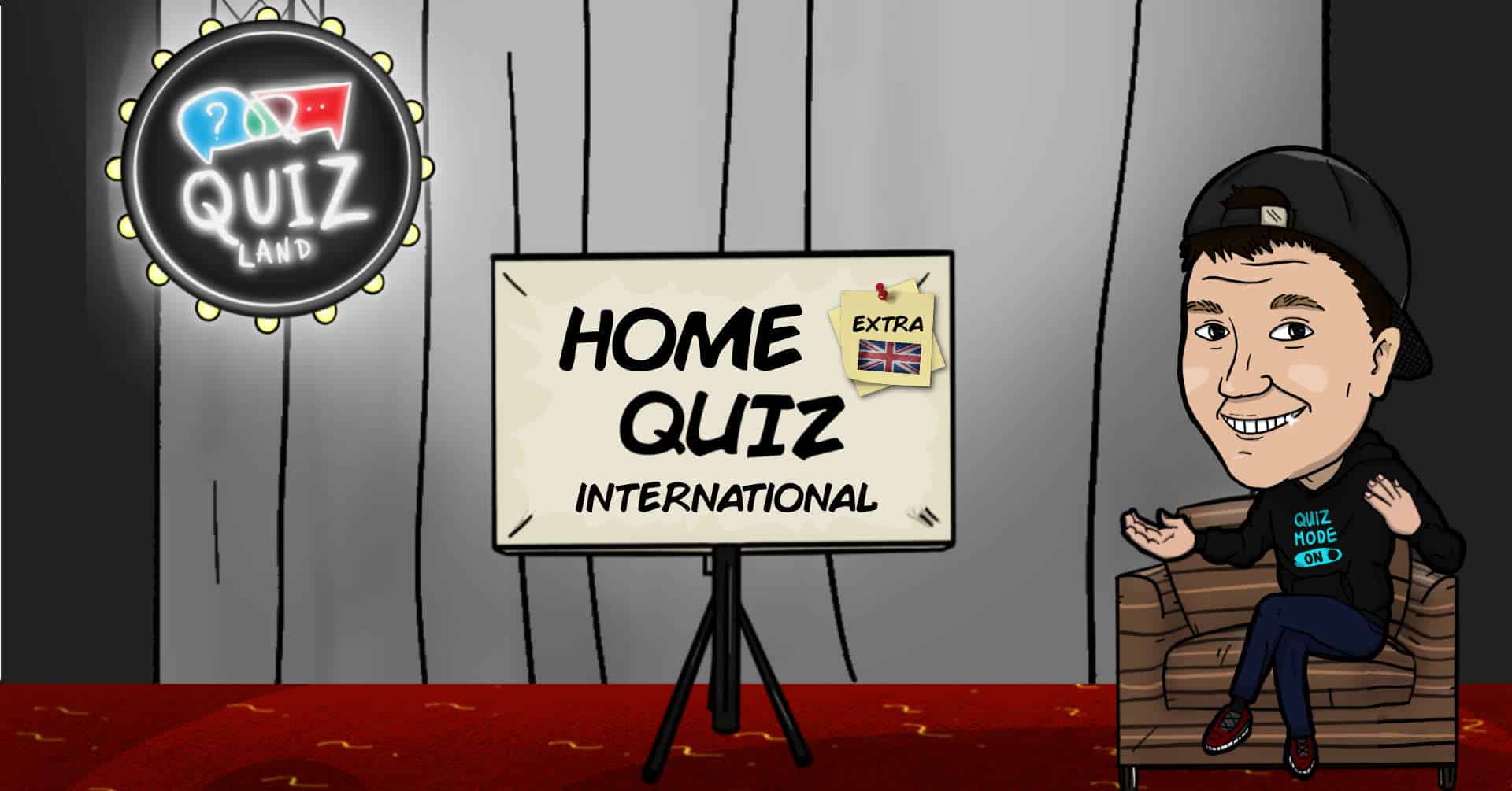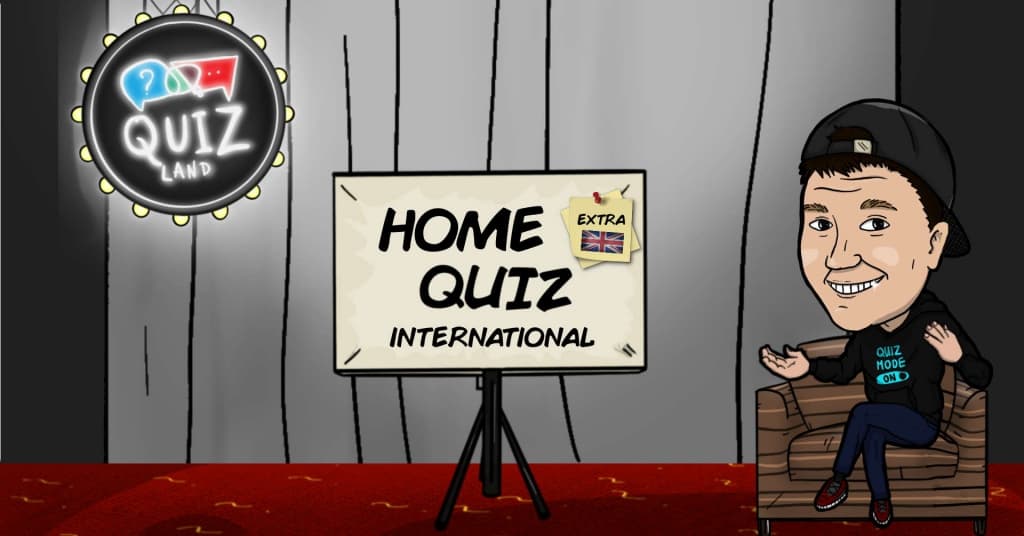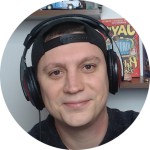 By Quizland
My name is Peter, one of the quizmasters of my own brand, Quizland. I started hosting quiz games zirca 10 years ago. When the pandemic started, I moved part of my trivia games online.
Quizland – HomeQuiz Extra
Quizland will run their quiz on Sunday, January 9th 2022 at 7pm (GMT). Press 'Join' to head directly to the YouTube stream, where your host will give you the access code.
You can also keep up to date with the quiz on Quziland's Facebook event page.
---
We will continue to update this page with more quizzes in the AhaSlides Global Quiz Series!