Live Word Clouds Made Easy
Amaze the audience in front of you. Ask a question with a free live word cloud and see the responses of your audience live on screen.
---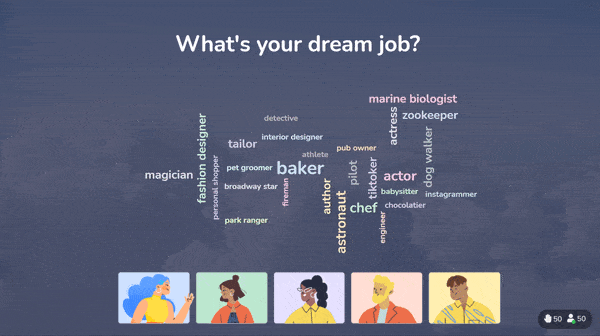 What is a Live Word Cloud?
Ever wanted to see the most popular opinions in the room? A multiple-choice bar chart can be good for closed questions, but if you want to be open, it's best to go with a live word cloud.
So, what is a live word cloud? It's really just a visual web of 1 or 2-word responses to a question. The more popular a particular response is, the bigger it appears in the word cloud.
Check this word cloud example: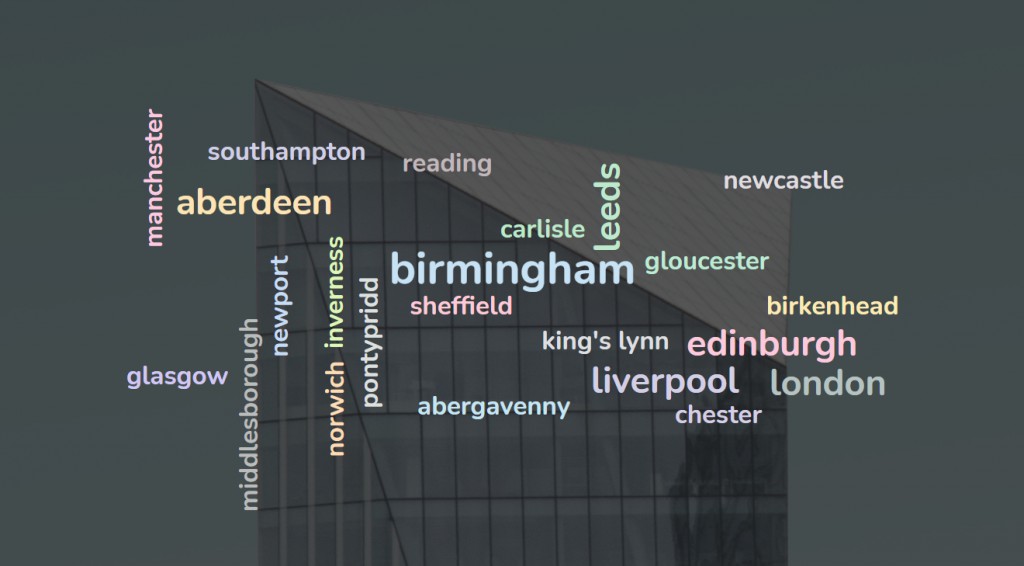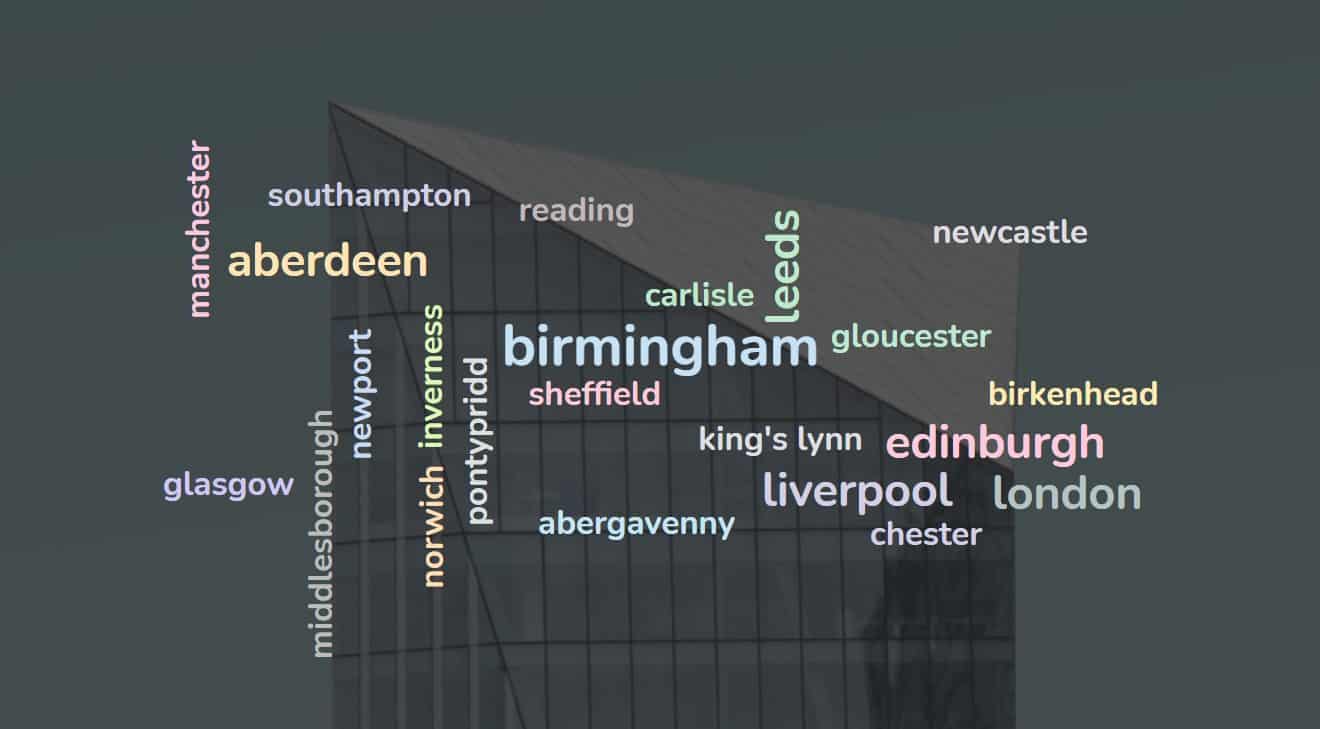 For the question 'which city are you tuning in from?', we've got 23 one-word responses. The most popular response from our audience is 'Birmingham', so it appears the largest and sits right at the centre of the word cloud.
The next most popular responses are the next font size down. 'Aberdeen', 'Leeds', 'Edinburgh', 'Liverpool' and 'London' appear at the same size because all five responses were submitted the same number of times by our audience.
How to Make a Live Word Cloud?
There is no shortage of tools out there for making a great looking word cloud. You'll find free word cloud generators all over the web, but a live word cloud where your audience input the words themselves? That's a bit more rare.
Still, here's how you can set up your live word cloud for 100% free.
Create an AhaSlides account

Click here to make an AhaSlides account for free. Create a presentation with your first interactive word cloud!

Create a word cloud slide

Click 'new presentation' and select 'Word Cloud'.

Set up your live word cloud

Write your word cloud question. Customise with any of the 6 settings on the slide.

Style your live word cloud

In the 'background' tab, change the text colour, base colour, background image and overlay.

Invite participants to join

Share your presentation's unique QR or join code with your audience. They use their phones to join your live word cloud.

Watch the responses roll in!

Participants send their entries into your live word cloud, which are updated in real-time on the screen.
Bonus 💡 Try out a word cloud template without signing up! Click here to give AhaSlides' live word cloud generator a test run, and even use it with an audience of up to 7 participants before signing up to a free account.
When to Use a Live Word Cloud?
A live word bubble is one of many engagement tools that has a home in pretty much any situation where you want input from an audience. Visualising text data to show common trends can be super helpful in a bunch of different places…
At the Workplace
In terms of employee engagement, it's hard to go wrong with a word cloud. Use them as part of a regular team meeting, team building, project kickoff meeting, or remote ice breaking session. Putting shared employee opinions into a word cloud can do a lot for cementing relationships and building strong teams.
At a Training Session
All training, whether in-person or virtual (actually, especially when virtual) needs engagement from learners. We all know how hard this can be for a trainer or instructor, but giving trainees freedom to input ideas, offer solutions and give feedback through a word cloud ensures that they're much more alert throughout the session.
In the Classroom
Live word clouds are one of many student engagement strategies that can encourage all students to have their say. The anonymous nature of a word collage allows shyer students to speak up in a brainstorm activity, debate or a book club, which can work wonders in e-learning.
At a Social Event
Quiz nights, baby showers, wedding receptions – you name it! There aren't many social events that can't be improved by live voting or ice breaking through a word cloud.
9 Live Word Cloud Examples
Like we mentioned above live word clouds are one of the most versatile bits of kit in the modern presenter's toolbox. They can be used with any audience, at the start, middle or ending of a session to aim for a wide range of goals.
Ice Breakers
As a quick, simple and relatable way to start a team meeting or project kickoff meeting, a live word cloud can be a brilliant tool. It has the ability to break ice and bring people together via their shared opinions or circumstances.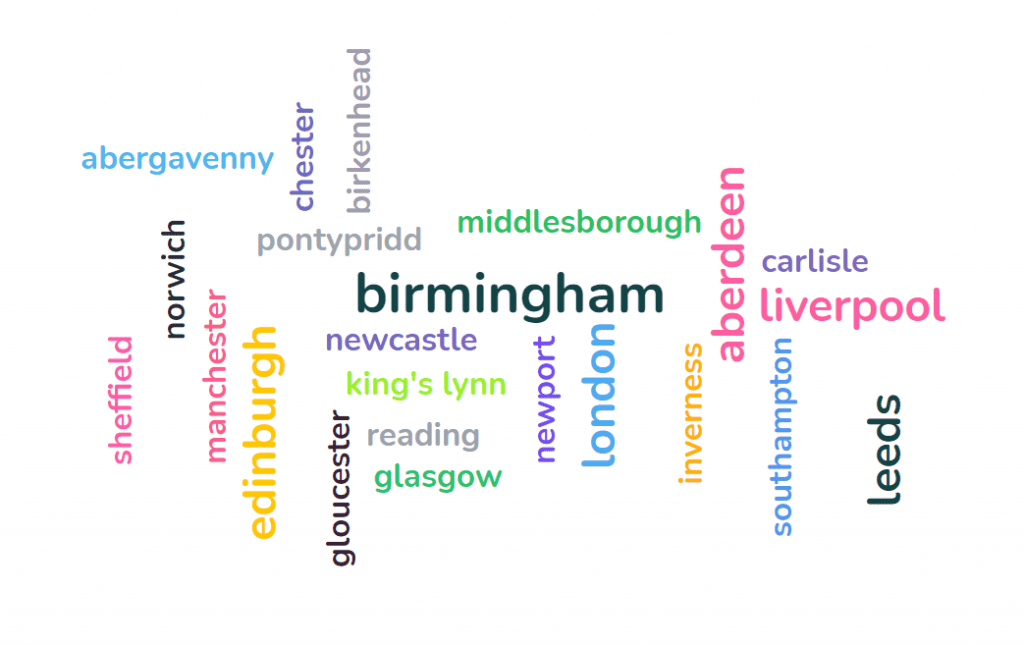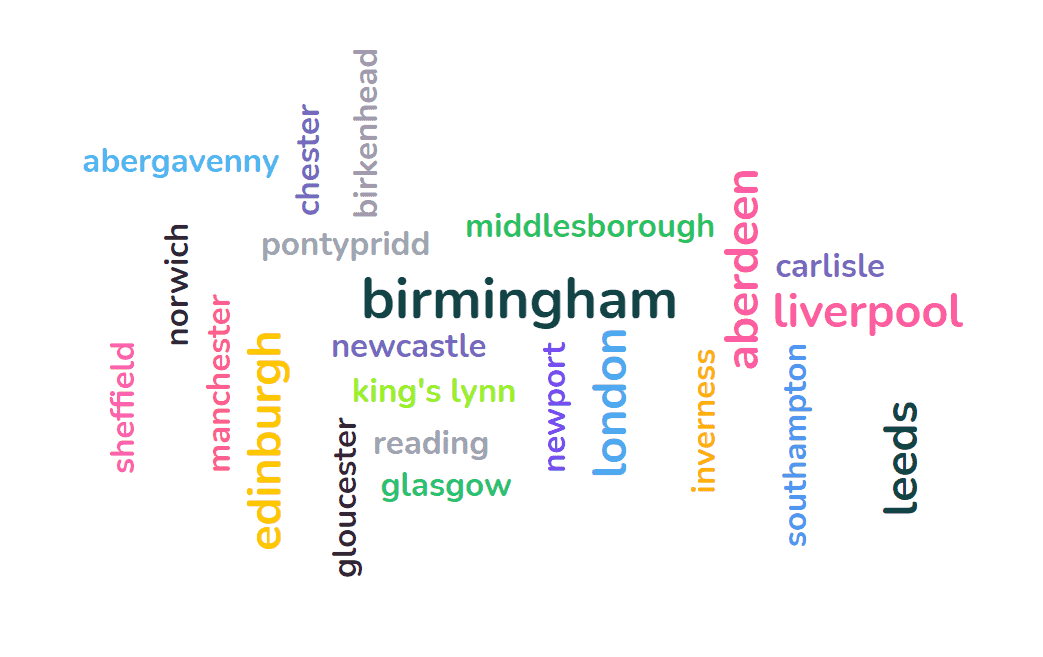 1. Where are you from?
Pretty much the most simple ice breaker there is, but a highly effective one.
Just ask your participants from where they're joining your presentation and discuss the most popular answers.
Great for: Online workshops or training sessions.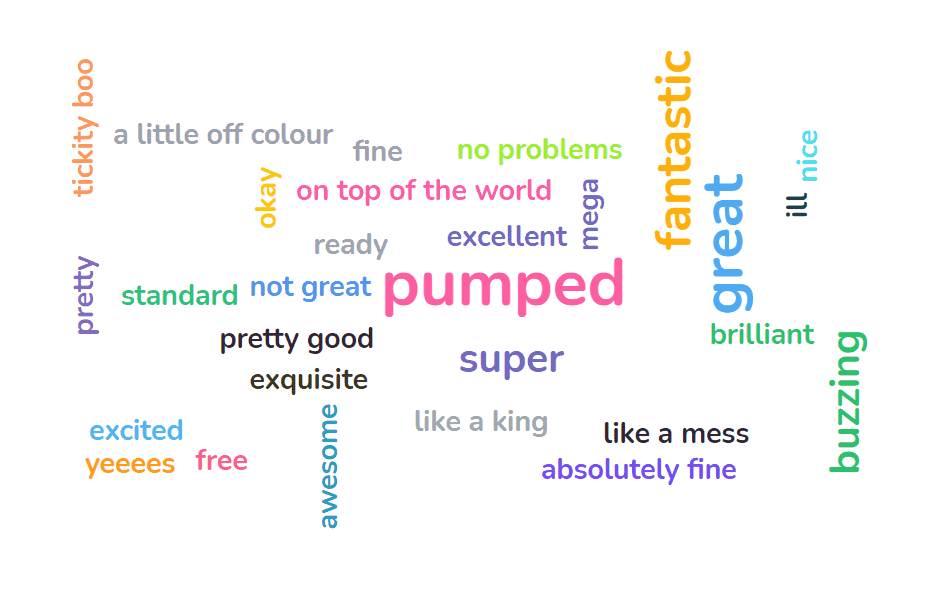 2. How are you feeling?
An ice breaker that's taken on a much more important role since the introduction of remote work and worldwide lockdowns.
Checking to make sure everyone is coping okay, and seeing the general feeling of the room, is a great use for a live word cloud.
Great for: Remote team meetings or classes.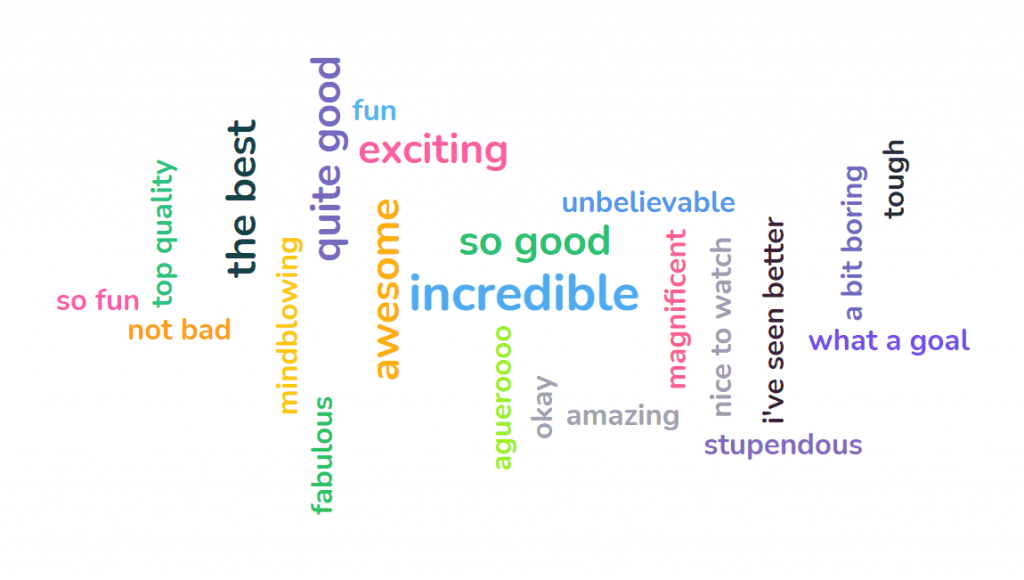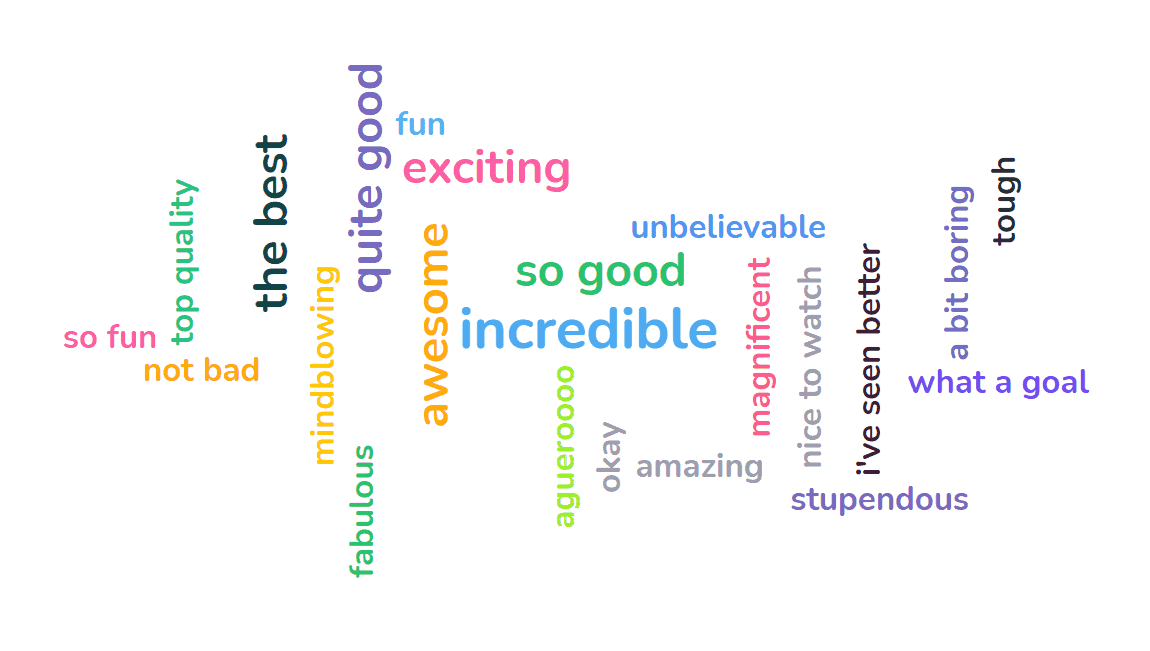 3. Thoughts on the game?
Connecting with your colleagues or students outside of a work or school setting is essential for building morale.
Conversational topics like this can help people relax into a new session and lighten the mood ahead of the real meat of the meeting.
Great for: Team meetings, training sessions or classes.
Voting
While a multiple choice poll can reveal the most popular result from a set list, voting via a data cloud is a good way to elicit open responses with no limits. The most popular answer will appear clearly as the largest and most central response.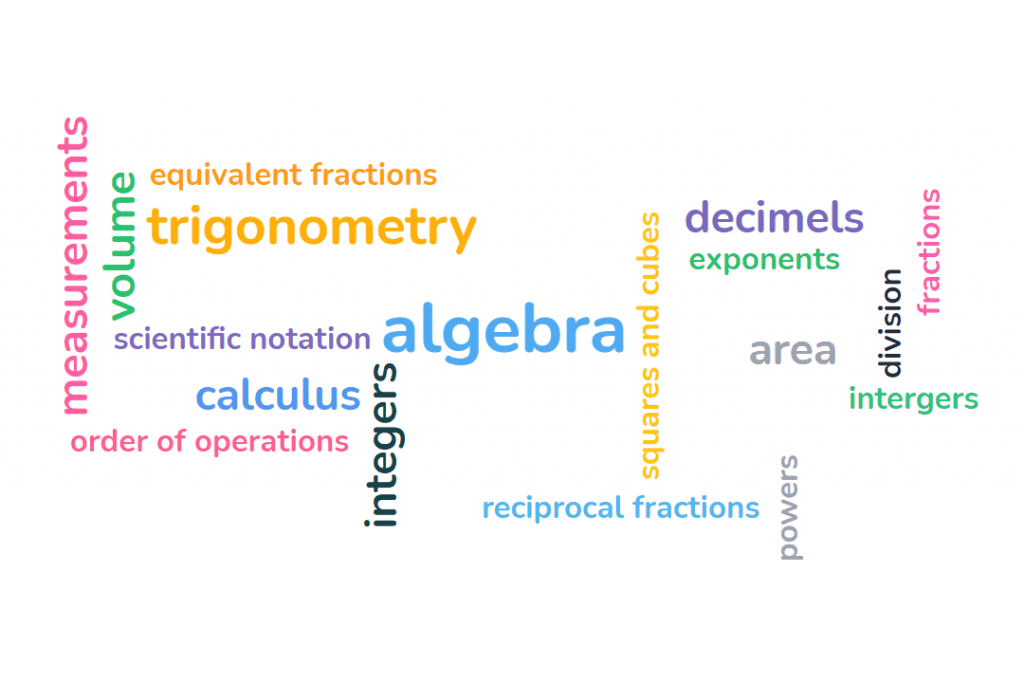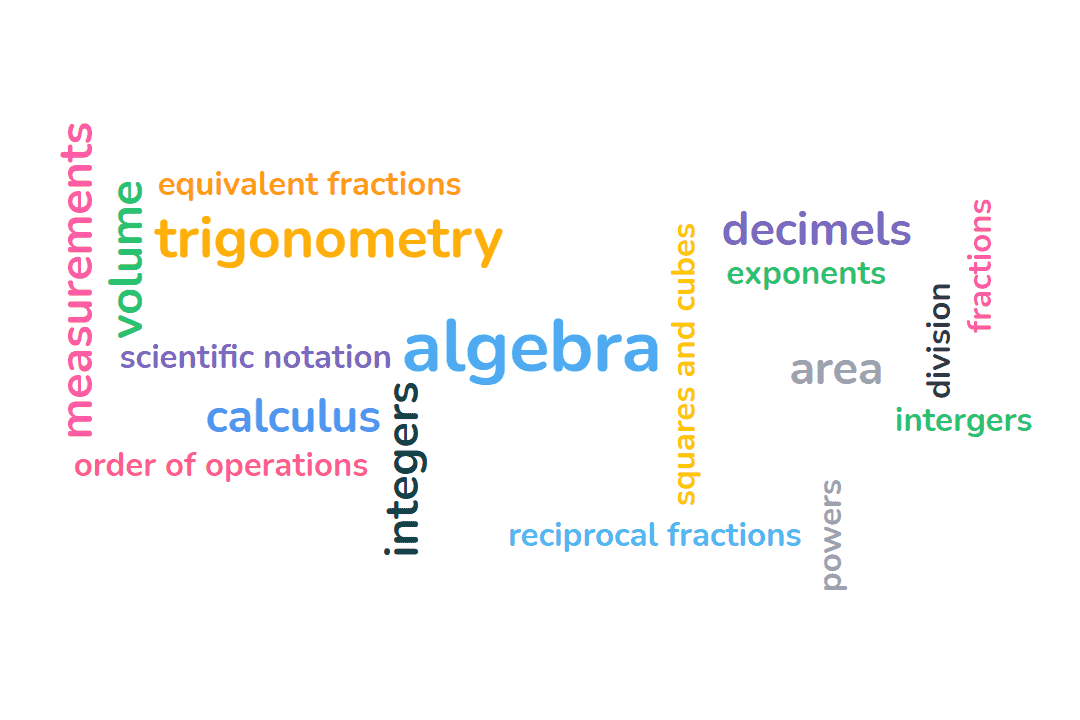 4. What topic should we go over?
Asking your students or team members choose which topic they'd like to revisit, or which matter they think is the most urgent.
Giving people the freedom to identify their own weak points can help build self-analytical skills and improvements in the most necessary areas.
Great for: Team meetings, training or classes.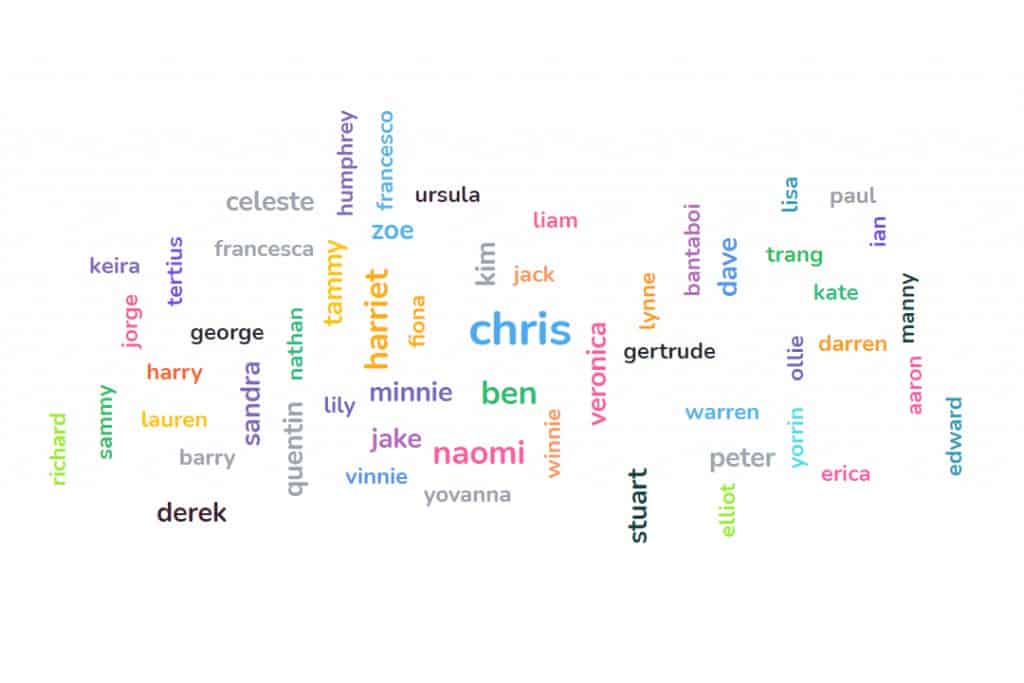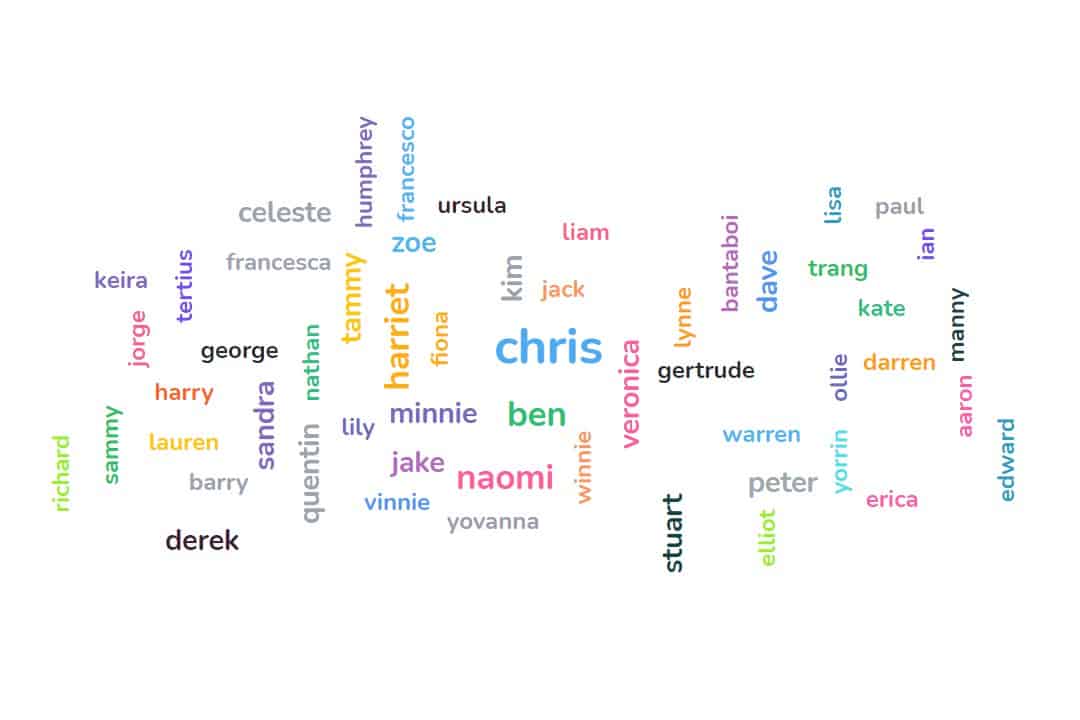 5. Who nailed their work this week?
This one is part ice breaker, part voting word cloud.
Ask your team who they think has performed well it in the past week, then see the most popular members of the team loom large.
Great for: Team building activities, team meetings and classes.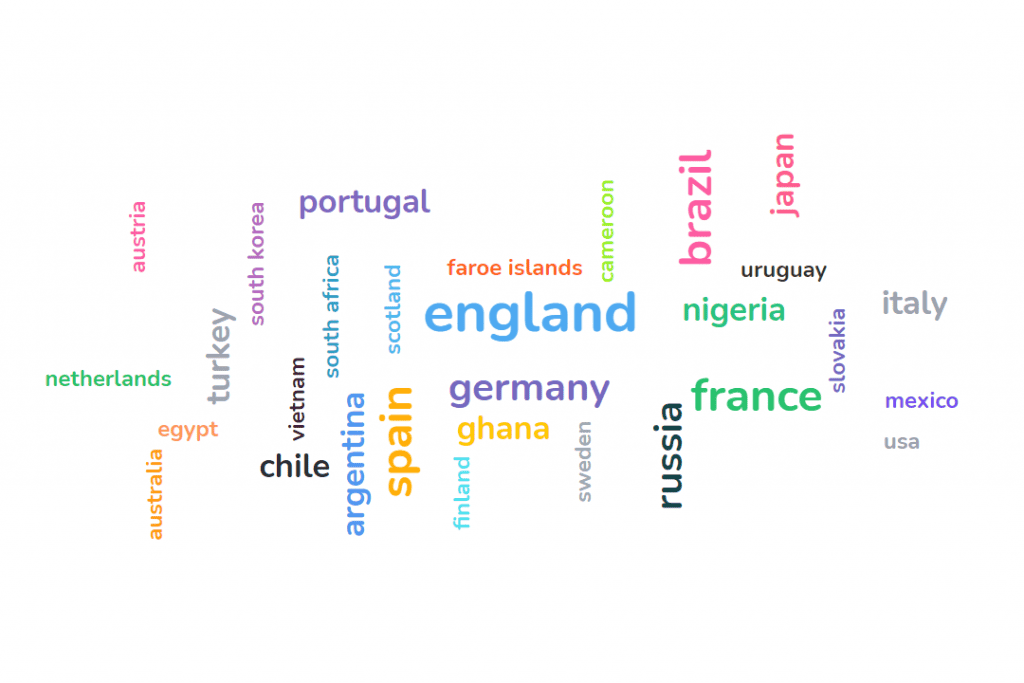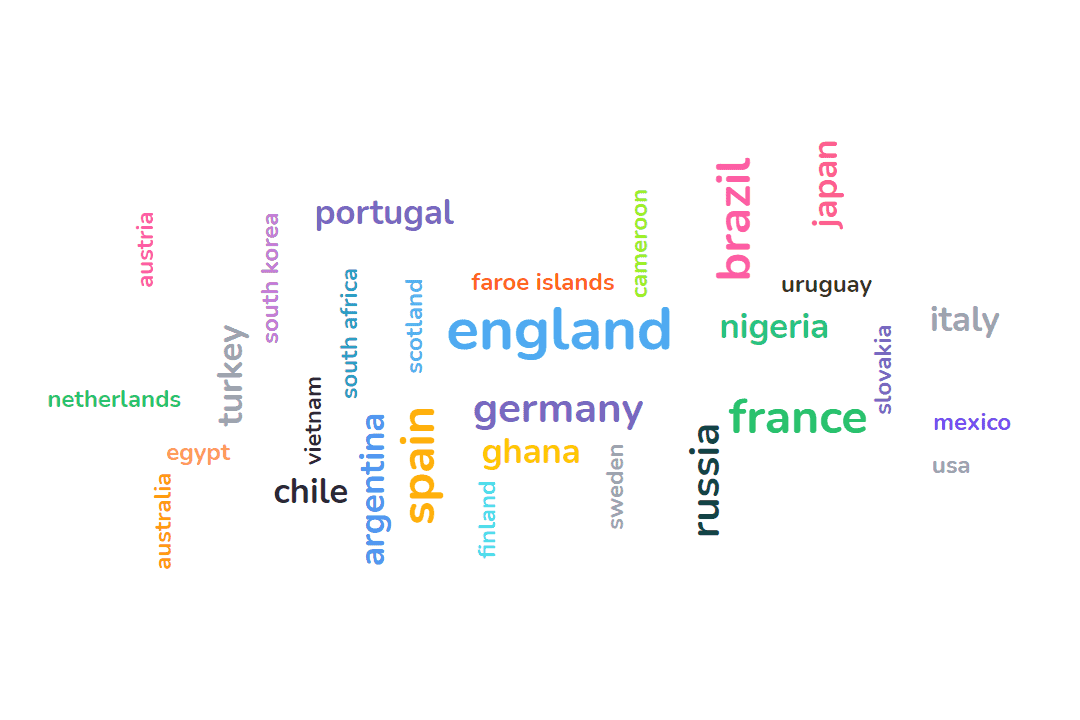 6. Who's winning the World Cup?
For a bit of preamble in a pub quiz, or just some light-hearted speculation before a team meeting or lesson kicks off, this one is good for jumping on that pre-tournament expectation before England bring it home.
Great for: Quizzes, social events or team meetings.
Quick Tests
Want to check understanding of a topic in a clear and concise way? A live wordle can show you how popular a question's correct answer is compared to all the others submitted by students or trainees. The perfect way to make sure no one is singled out.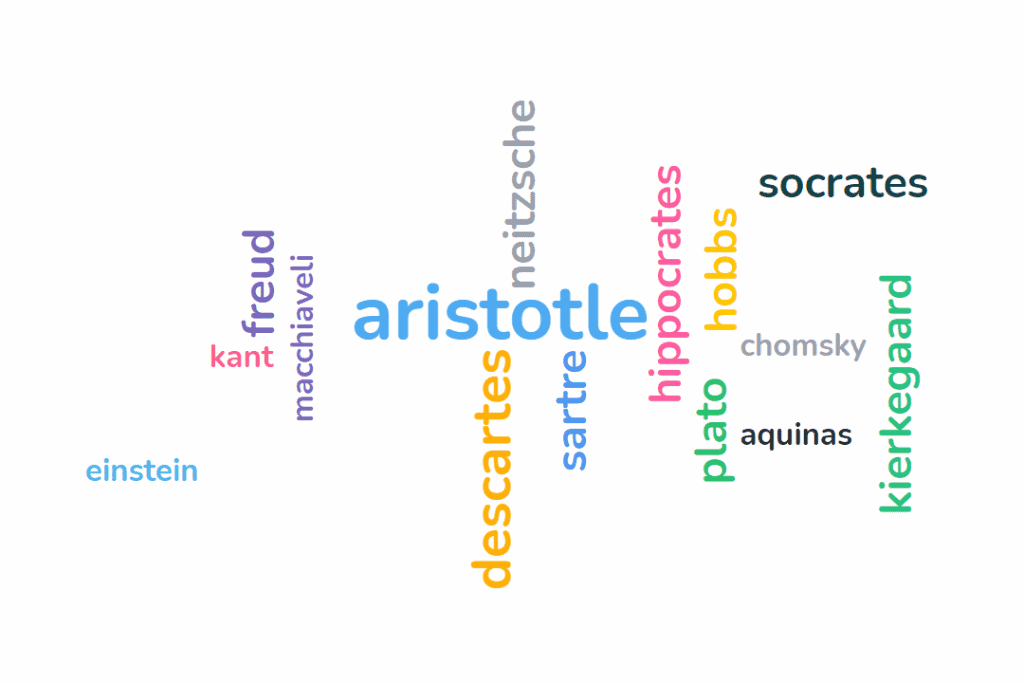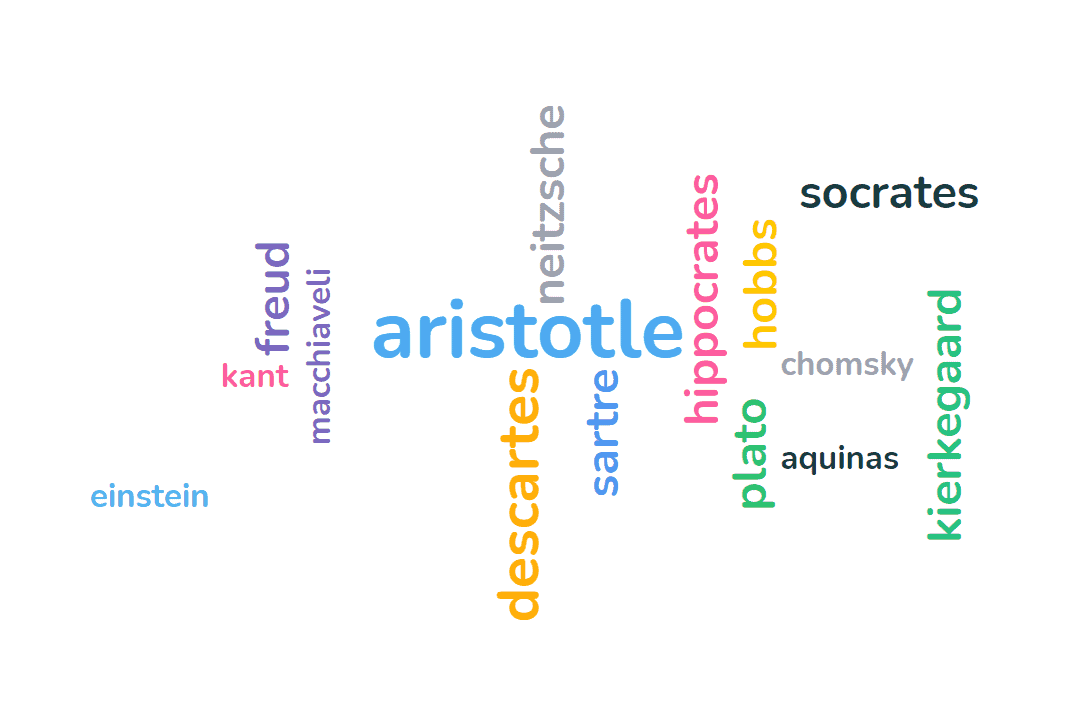 7. One right answer
Ask a question with only one right answer.
Its size compared to all the other answers will let you know the general level of understanding in the class or workshop.
Great for: Quizzes, training sessions or classes.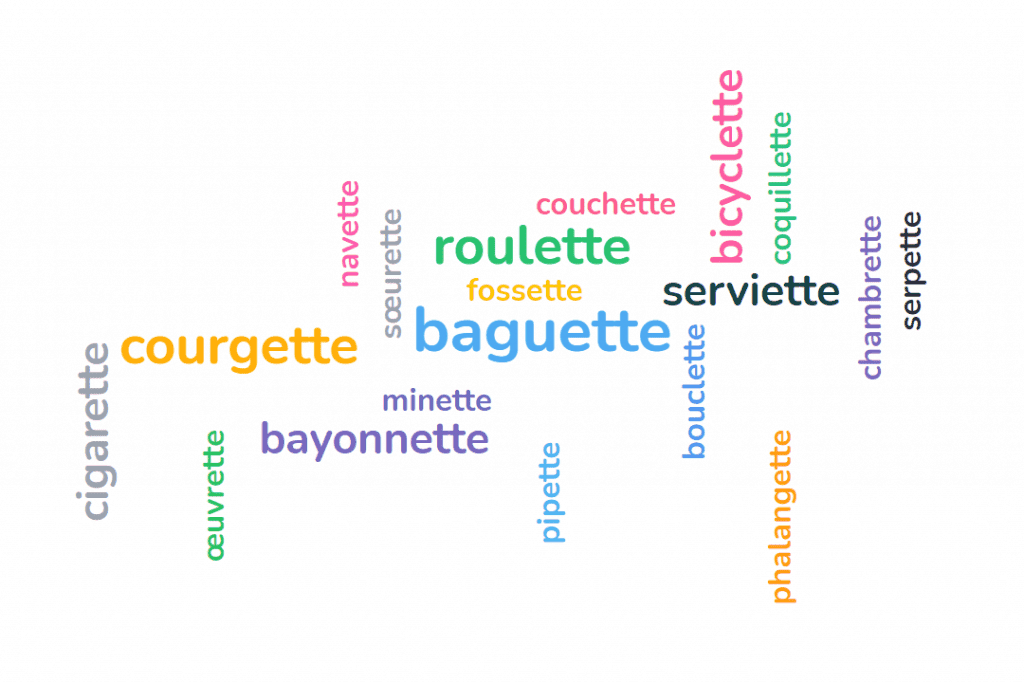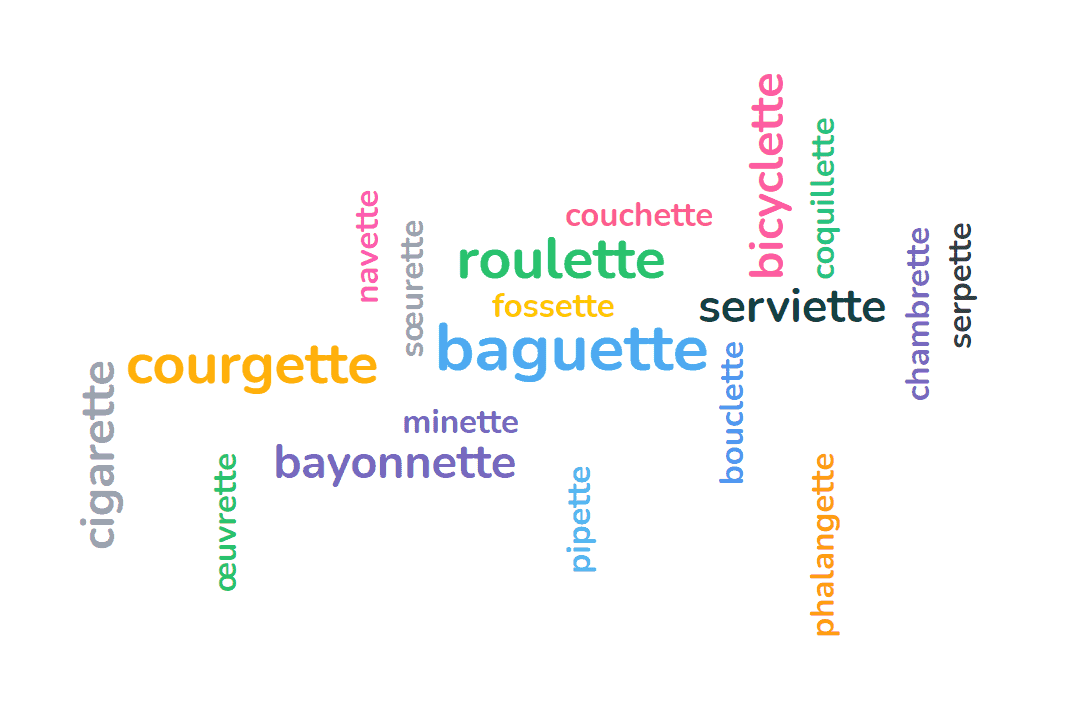 8. Multiple right answers
Ask a question with multiple right answers.
This way, you can see the level of comprehension of all students or trainees, while congratulating the smaller, more obscure answers.
Great for: Quizzes, training sessions or classes.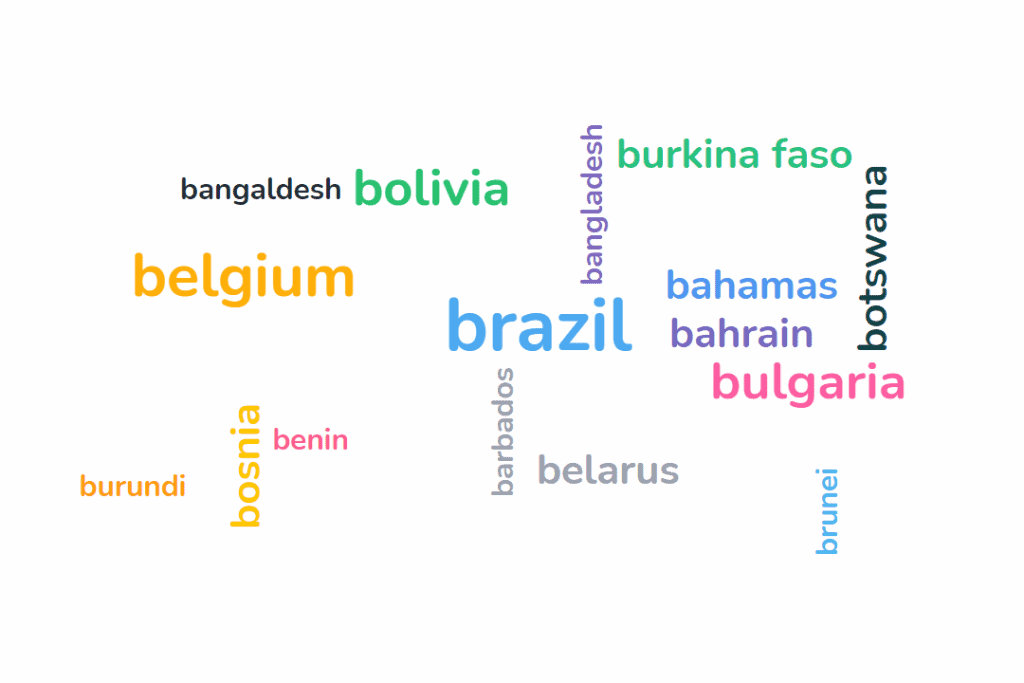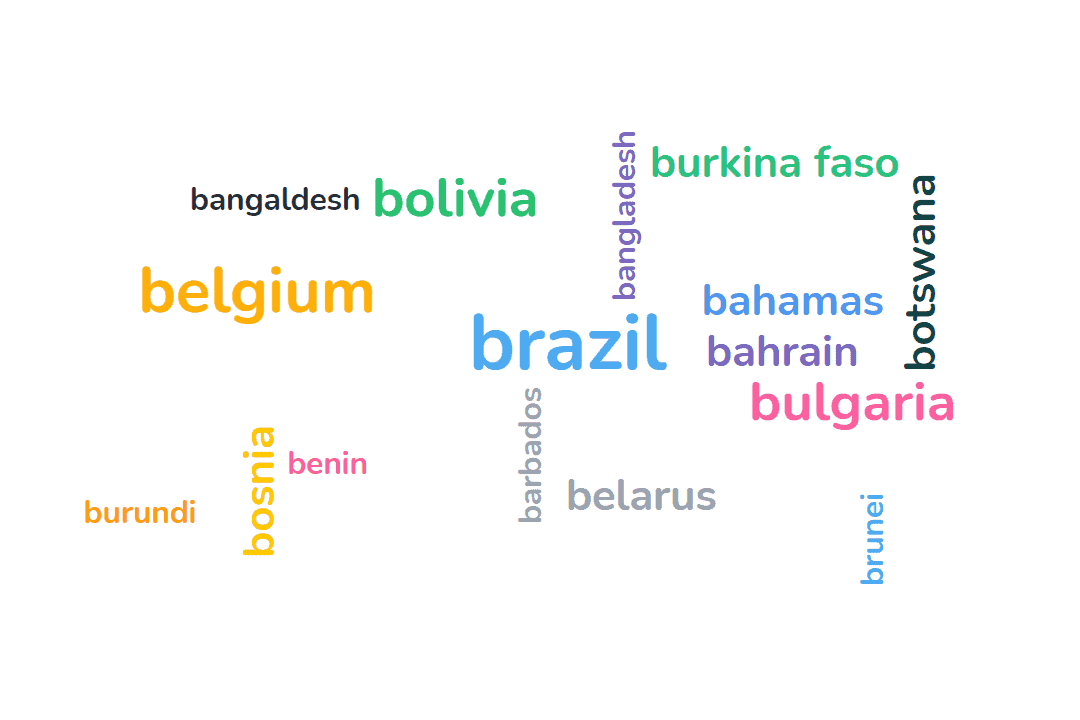 9. Pointless (Game)
Pointless is a British TV show where the more obscure your answer is, the better you do.
Ask a question and award points to the smallest answer on the board. (Learn how to play it here!)
Great for: Quizzes, training sessions or classes.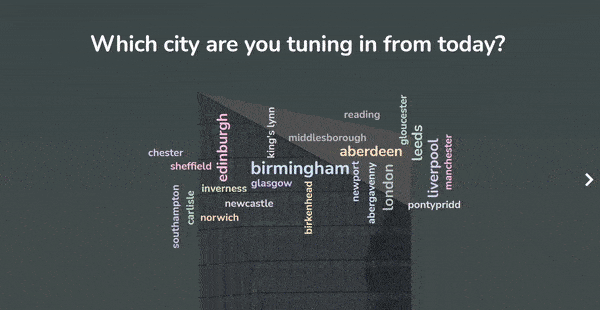 Start in seconds.
Get any of the above examples as templates. Sign up for free and take what you want from the template library!
🚀 To the clouds ☁️
Comparison of Live Word Cloud Generators Online
Below we've compared five of the most popular live word cloud generators around. Here's the lowdown on what each tool offers…
AhaSlides
Mentimeter
Slido
Poll Everywhere
Kahoot!
Free?
✅
✅
✅
✅
❌
Limit per Event
None
2
5
None
None (with paid account)
Settings
Multiple submissions,
Profanity filter,
Hide submissions,
Stop submissions,
Time limit.
Multiple submissions,
Stop submissions,
Hide submissions.
Multiple submissions, Profanity filter, Character limit.
Multiple submissions,
Change answer.
Time limit.
Customisable Background?
✅
Paid only
❌
Image and font only for free.
❌
Customisable Join Code?
✅
❌
✅
❌
❌
Aesthetics
4/5
4/5
2/5
4/5
3/5
I love that students can answer anonymously on AhaSlides, so we do silly poll questions and serious questions. It was great for Zoom learning and also in person!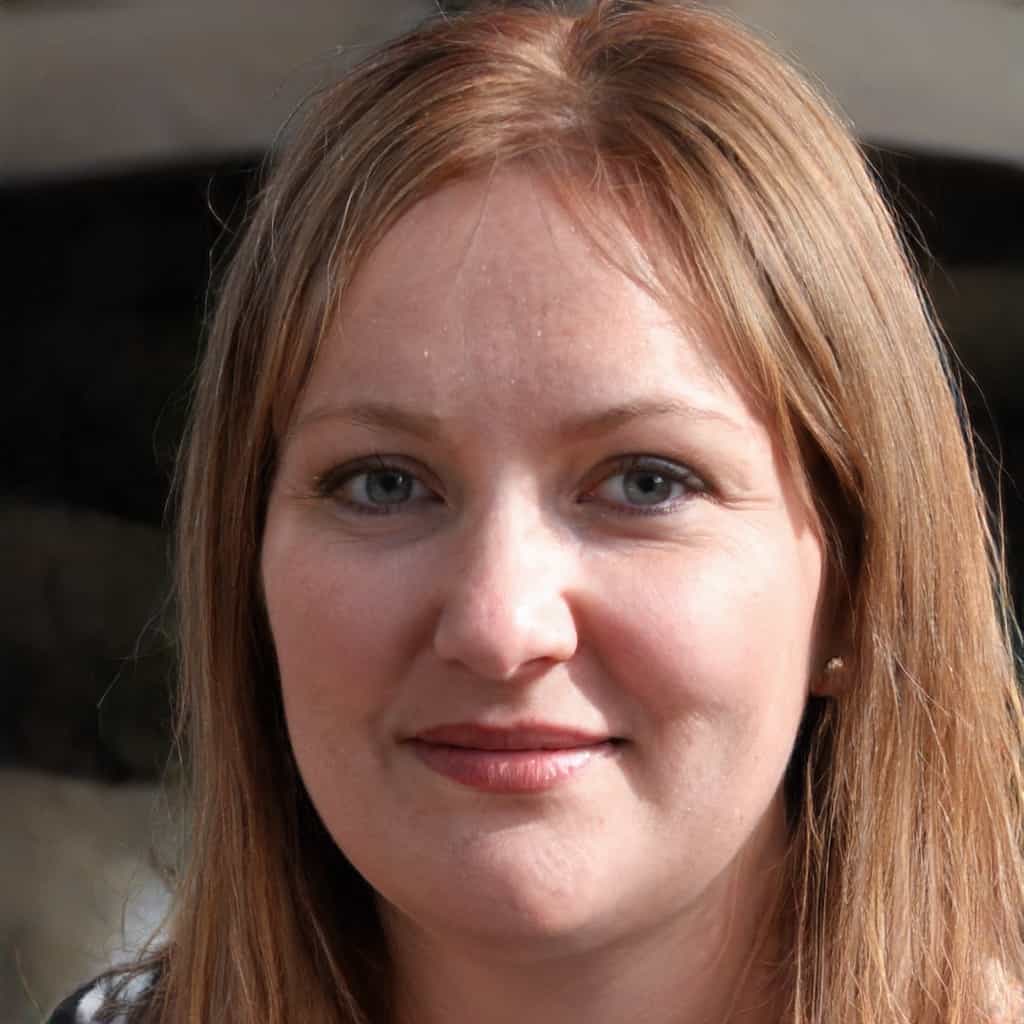 Rachel R.
Dean of Social Studies
AhaSlides has helped me a lot in my presentations and with my team. The biggest thing is that I've been happy with the interaction between me and my audience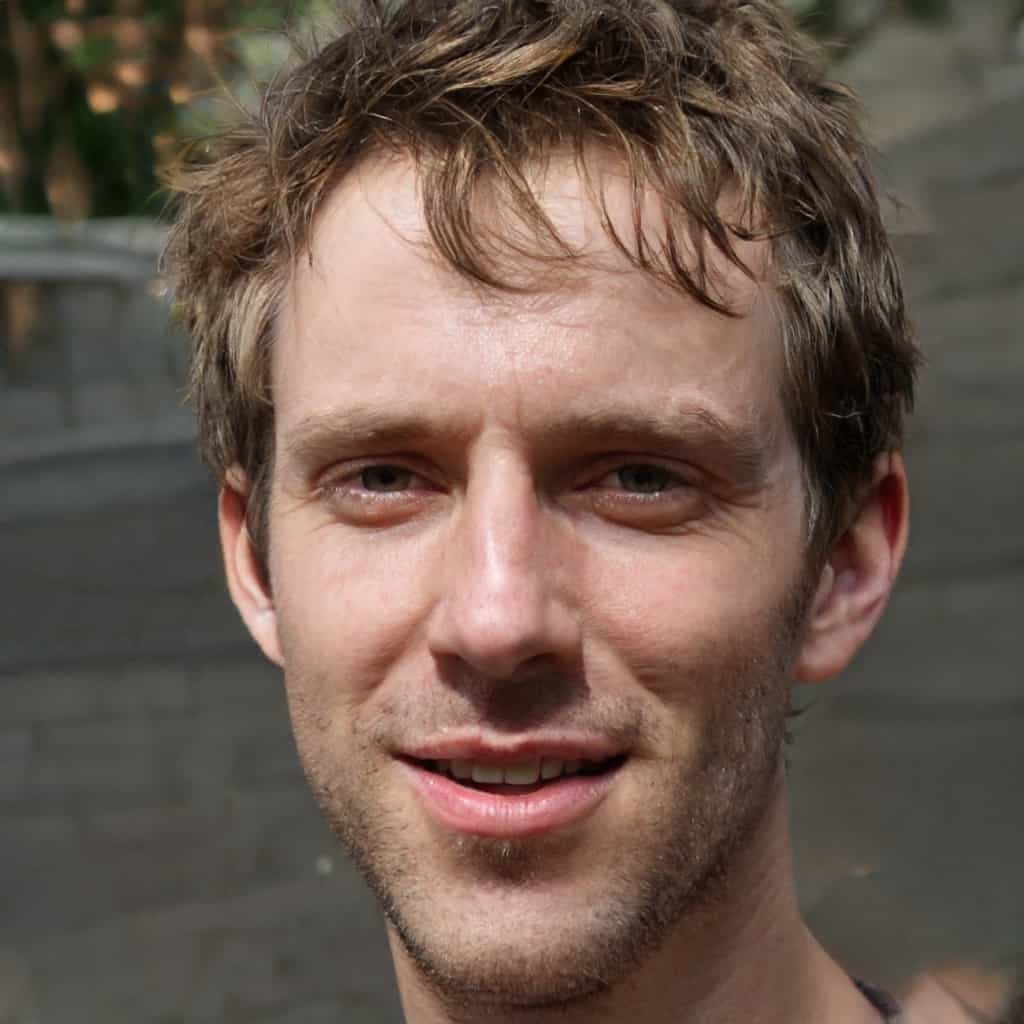 I liked that AhaSlides was easy to use and the options for questions was great. I was able to use it for a virtual retreat and it worked wonders. I loved that I was able to edit my background.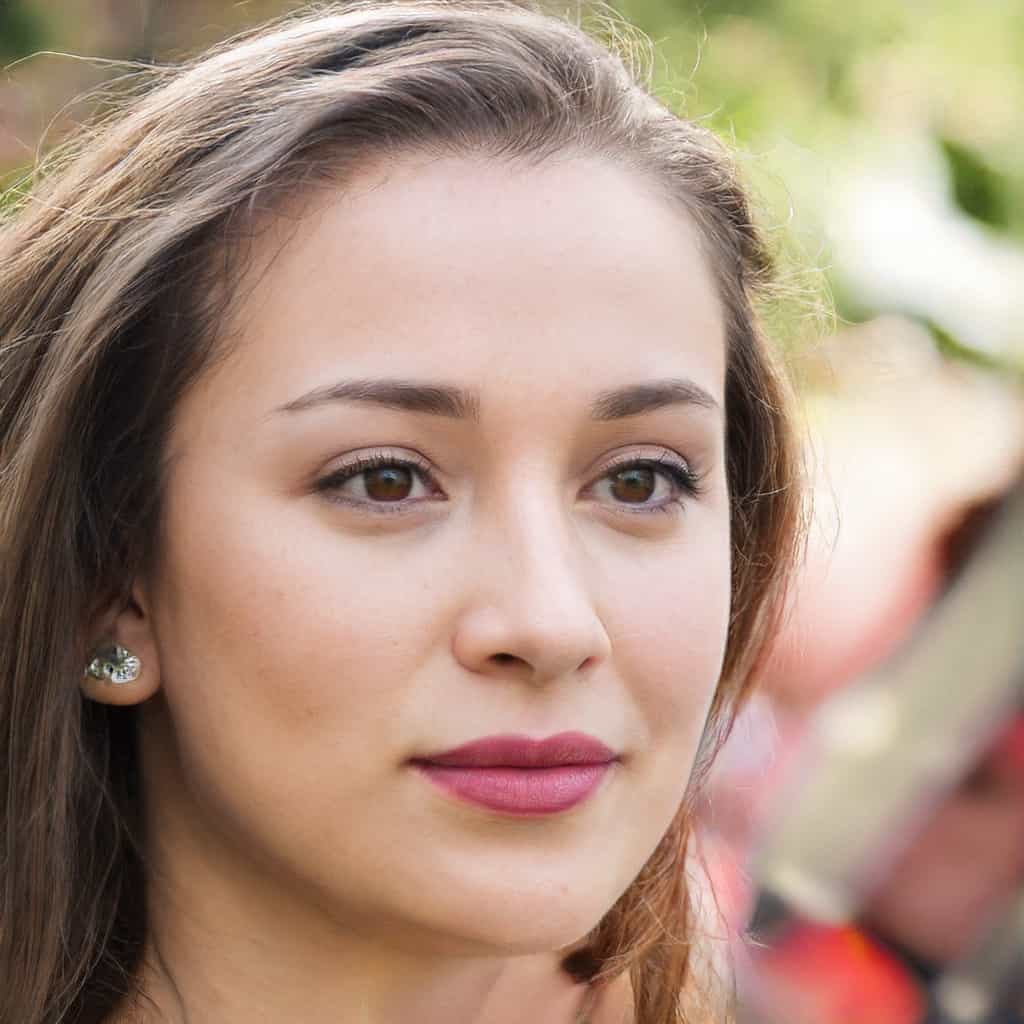 Live Word Cloud FAQ
---
Got questions about AhaSlides' live word cloud? The FAQ below answers the most common queries we get/ If you're still curious, click the blue button in the bottom-right corner to live chat with one of our team!
---
Other Types of Word Cloud
The important thing to remember about a live word cloud is that it's an interactive exchange between you and your audience. There are other types of word cloud (also known as word bubbles, tag clouds, data clouds, wordles and word collages) that are not interactive and are simply used to visualise word-based data.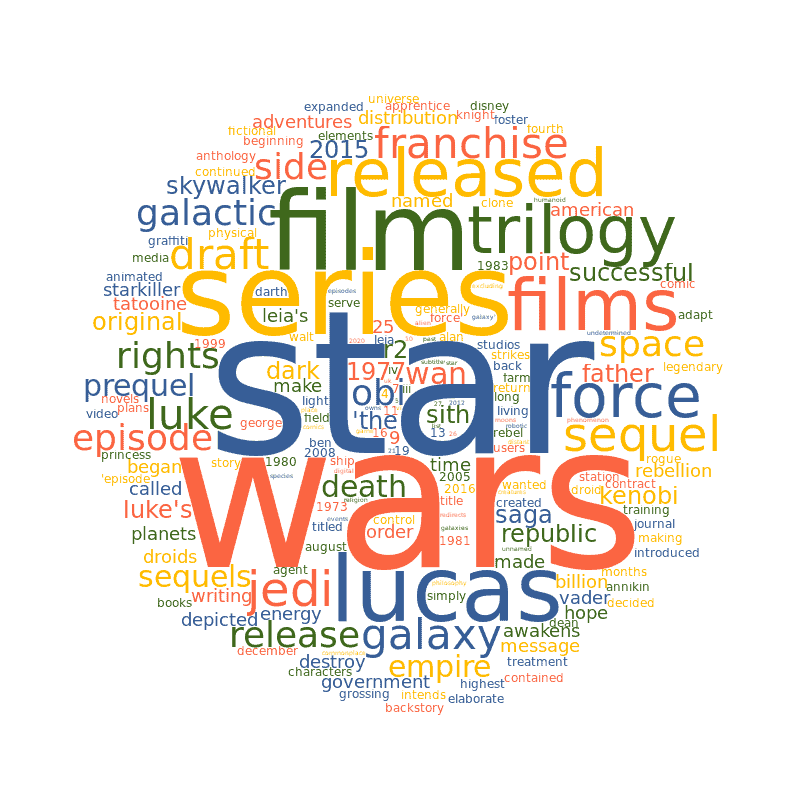 Frequency
A frequency word cloud is like the live word cloud examples above, with popular results appearing the largest. The difference here is that all data is inputted by the creator of the word cloud, rather than a live audience.
This word cloud example shows the frequency of words in reviews for movies in the Star Wars franchise.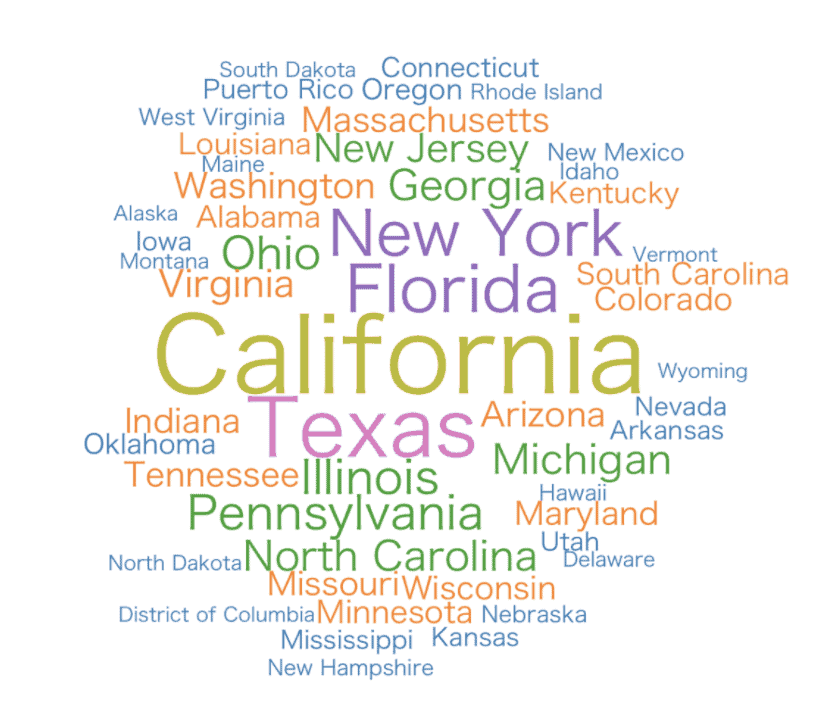 Significance
Aside from showing the popularity of certain words, word clouds can also represent significance in other fields, like size, power, or even sugar content in breakfast cereals.
A well-known version of this is the population word cloud, where place names with a higher population appear larger.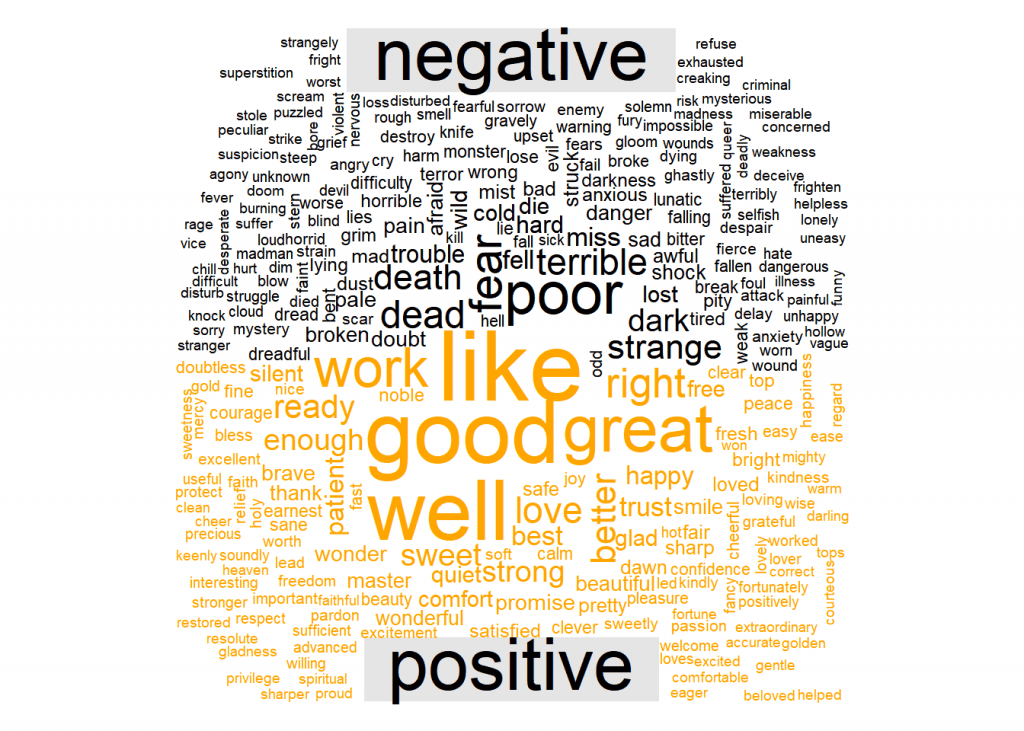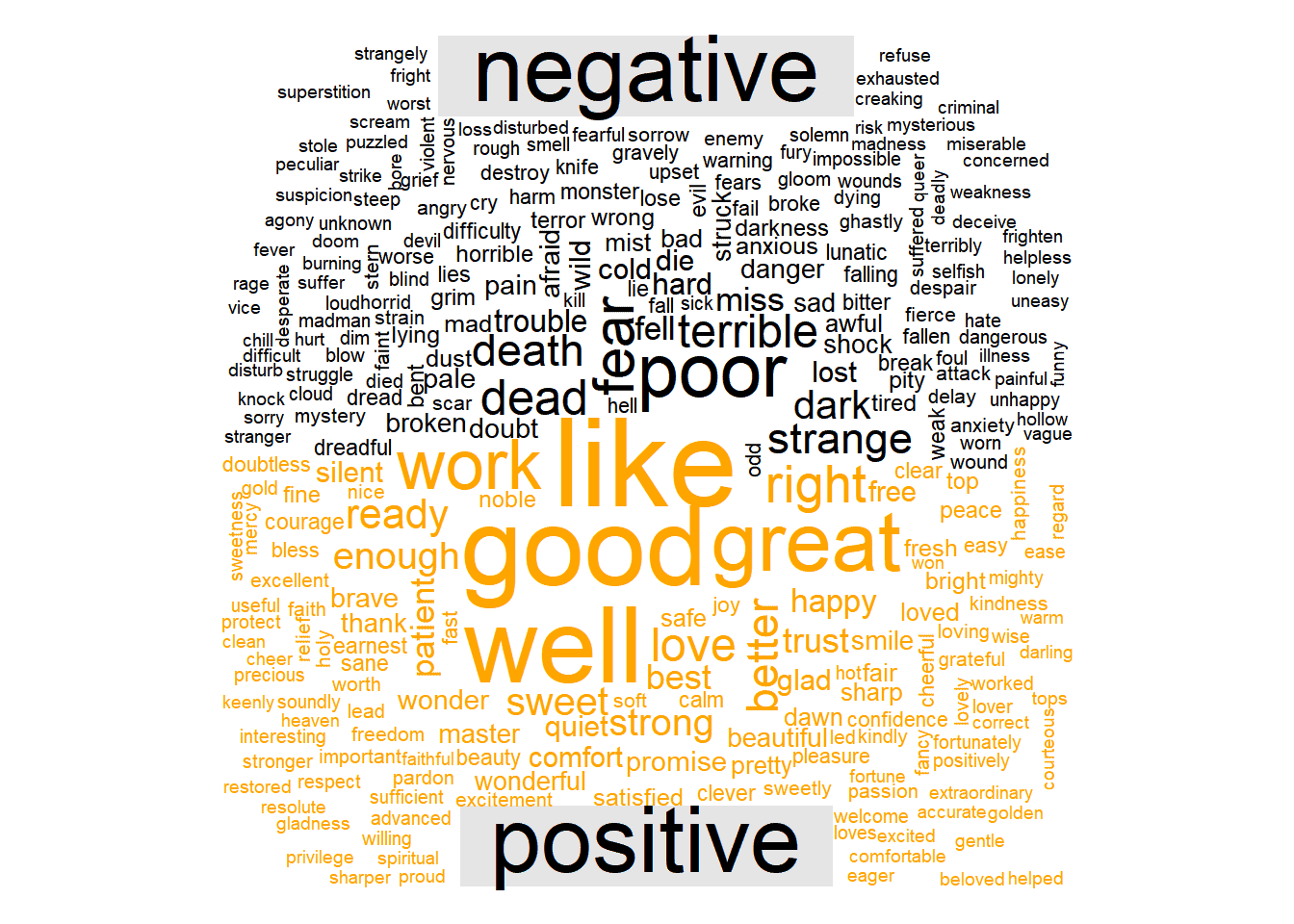 Positive vs Negative Sentiment
These types of clouds use AI to isolate entries depending on whether they have positive and negative sentiment. Words like 'fantastic' and 'awesome' will appear in the positive cloud, while words like 'awful' and 'bitter' will appear in the negative one.
In the field of surveys and feedback, this type of word cloud can give you a great starting point for analysing your responses.
Word Cloud Pros and Cons
Don't get us wrong, we love word clouds, but it would be naive of us to say that they don't have their drawbacks. Here we've laid out some of the common pros and cons of using a live word cloud.
| | |
| --- | --- |
| Pros ✅ | Cons ❌ |
| Their simplicity makes them super easy to understand. | Hard to view every word, especially smaller ones. |
| Words make a stronger emotional impact than other visualised data. | Too much colour and action can be an attack on the senses. |
| They've visually vibrant and appealing | Some factors can influence how viewers perceive the importance of words. |
| Their anonymity is great for encouraging participation. | Small variations in a word are presented as separate results. |
Got your head in the clouds? We like that.