Online Poll Maker – Best Survey Tool in 2023
Create Poll Online for Easy Engagement
A fun, simple way to gather opinions. This interactive online poll maker helps you lift the room.
So, if you're looking for audience polling software, free polls for meetings, education purposes or real-time survey tools, these Free Live Poll Template are for you!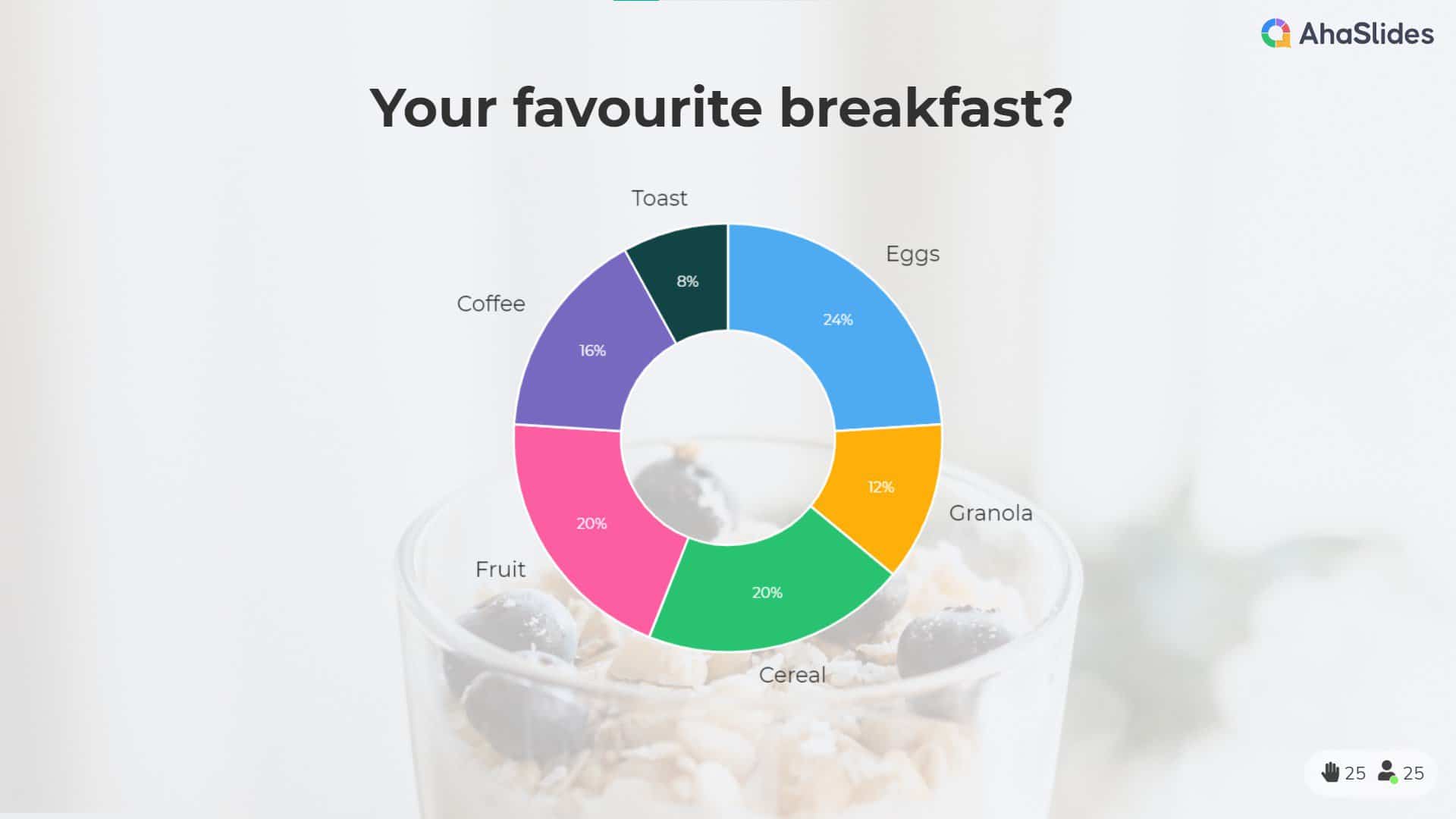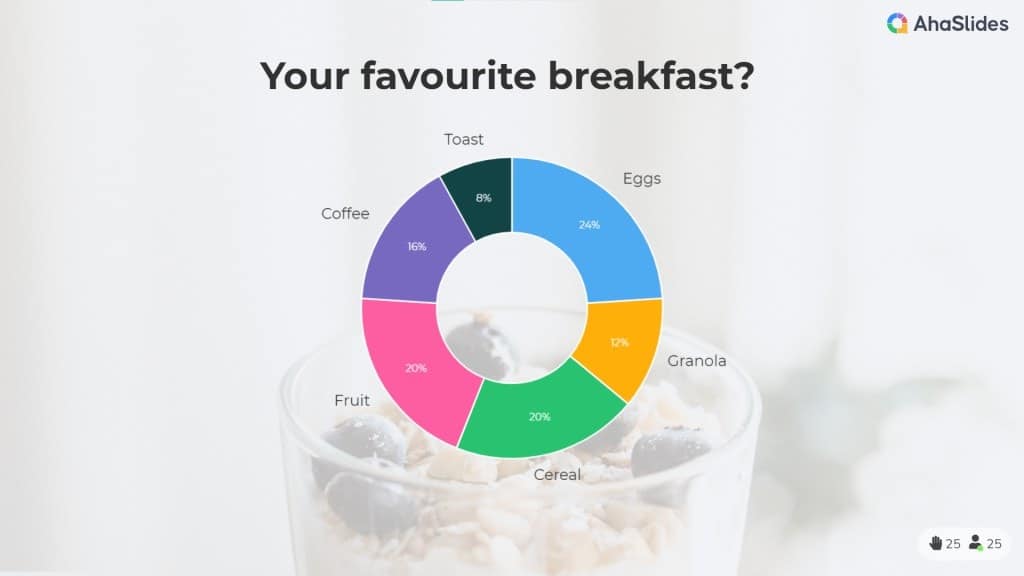 Better Engagement with AhaSlides Poll Maker
How Does a Free Poll Software Work?
Create survey online, or creating a multiple-choice poll on AhaSlides for free is very simple. Your audience joins the poll on their phones and votes for their favourite option. All results show up on your laptop and the audience's phones in real time.
Check out Live Audience Polling 👇
How to Make an Online Poll Maker for Free
---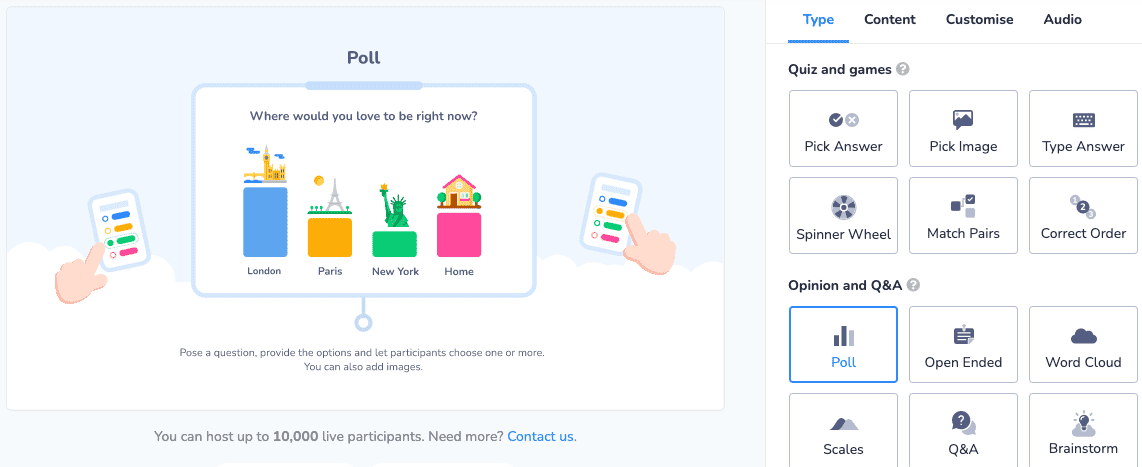 01
Create your Poll Slide
Sign up for free, create a new presentation and select the 'Poll' slide.
02
Add the Question
Enter the question you want to ask and the options you want your audience to vote on.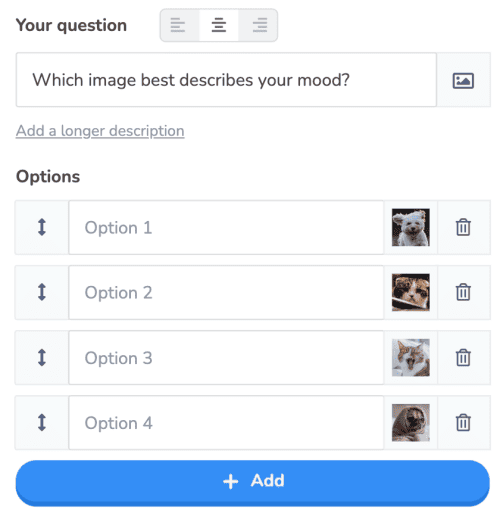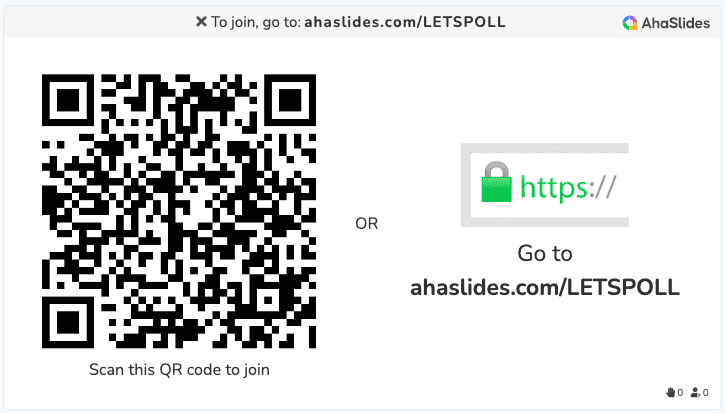 03
Invite your Audience
Click the top bar to reveal your poll's unique join code and QR code. Your audience enter or scan the code with their phones and can start submitting their votes.
04
Show the Results
The voting results are shown on screen in real-time. You can choose to show the result on your device in a bar chart, donut chart, or pie chart. Read: How to create a poll with AhaSlides, a great way for an audience polling!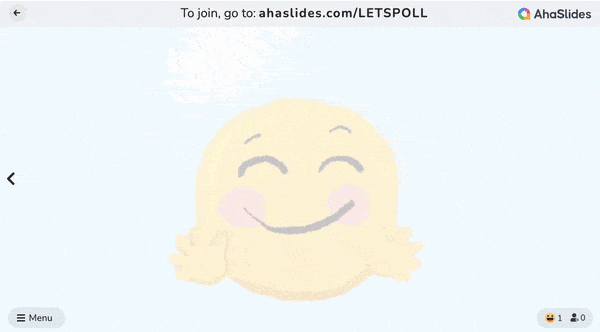 The 6 Wonders of a Live Poll
You want it, we got it. Check out the 6 top features of AhaSlides' live polling tool.
---
VOTE Anywhere
As long as they have an internet connection, your audience can join your poll from any device.
Add images and GIFS
Visualise your options with images and GIFs. An easy path to extra fun in your presentation!
see Dynamic results
Bar chart, donut chart, or pie chart, display your results how you want.
Customise
Change backgrounds, fonts and add audio to play while everyone's voting!
Answer Whenever
No need to run it live with the 'self-paced' option. Great for surveys!
AnalySe the results
Export all the poll answers to Excel, PDF or as a set of JPG images.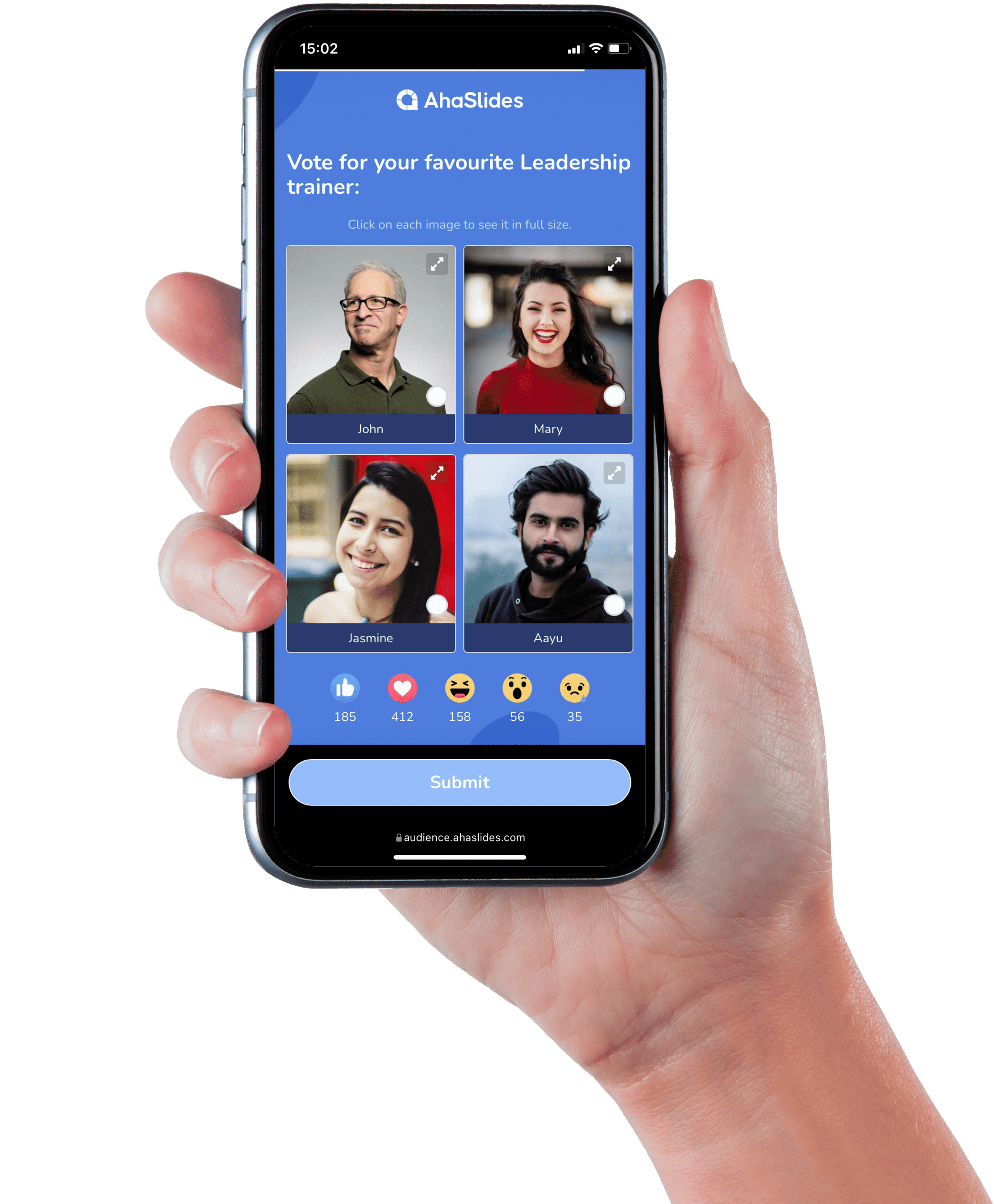 Uses for Online Poll Maker
According to Wikipedia, Online Poll – Or Open-Access Poll, is the best way to gather crowd opinion in shortest amount of time!
Live polls can jazz up any environment. They're super simple and super versatile tools that give crowds at webinars, schools, team meetings and more a chance to share their thoughts and have a blast.
Ice breakers
Meetings can get as cold as an iceberg sometimes, with staff sitting silently, not willing to answer your questions. A live poll can smash that ice and be the start of a wonderful atmosphere in your offline, online or remote meeting.
Employee feedback
You'll never know what's going on in your employees' minds until you ask them. Send out a poll as part of a survey to get easy, valuable feedback that you can act on.
Lesson wrap-up
Test your students' understanding of what you've just taught. You can even mark some answers in your poll as 'correct'. Check out questionnaire sample for students
Poll your people
Bring religious services, cook-offs, tournaments and street parties to life with those in your circle. Use a poll to gather opinions and lead the community in the right direction. Check out interesting questions to ask!
What to do?
Whether it's choosing what Netflix film to watch together, or the next location for a family outing, polling is an ideal solution to make the decision quickly and save time for everyone.
Try a Poll Template!
Even with AhaSlides Online Poll Maker, you still can find dozens of poll slides across our template library. Click below to check them out! Get more survey templates and examples now!
Create a Live Poll For Free