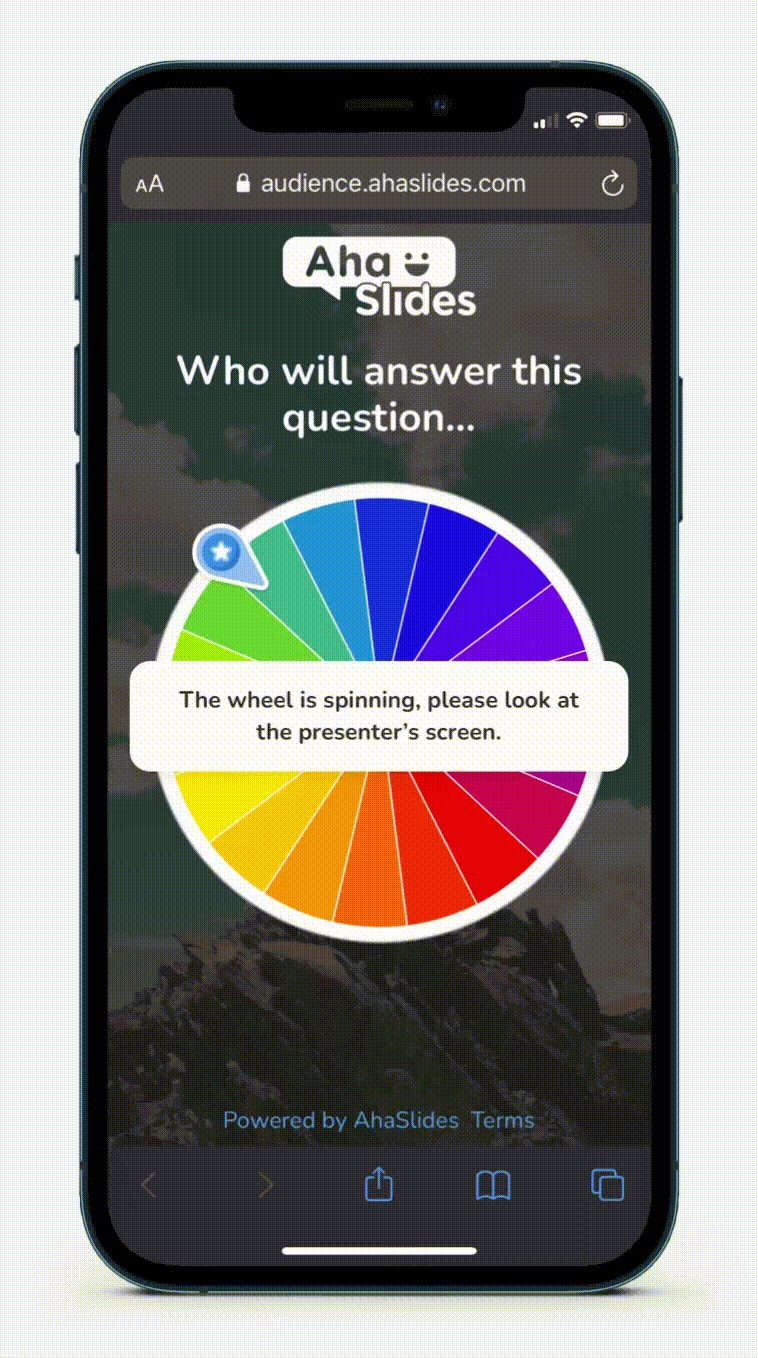 Spin for your Audience.
On AhaSlides, players can join your spin, enter their own names into the wheel and watch the magic unfold live! Perfect for a quiz, lesson, meeting or workshop.

1. Create your Entries
You can add your own entries to the wheel above by typing them into the 'entry box' on the left-hand side of the wheel. Entries must contain fewer than 25 characters and can be uploaded to the wheel by pressing the Add button or by hitting Enter on your keyboard.
2. Review your List
When you're finished inputting all your entries, check them out in the list below the entry box. The most recent entry will be shown at the top of the list and the section above the list, labelled Entries, will show the number of entries you have inputted.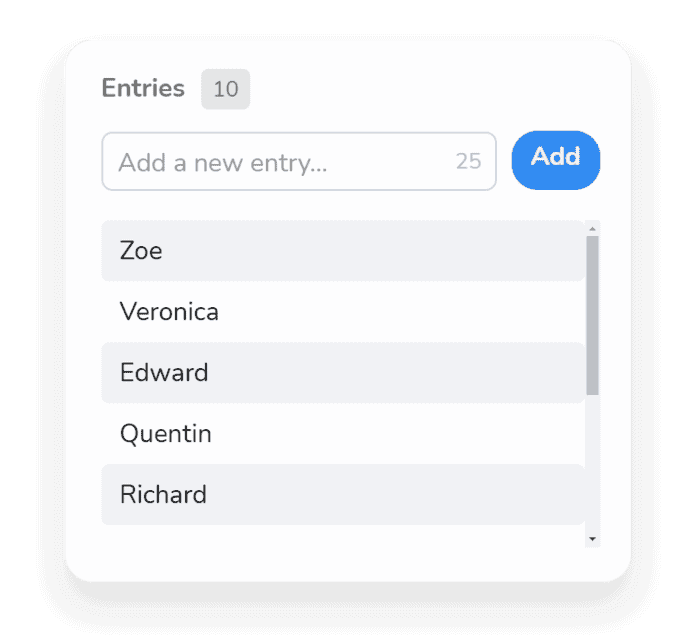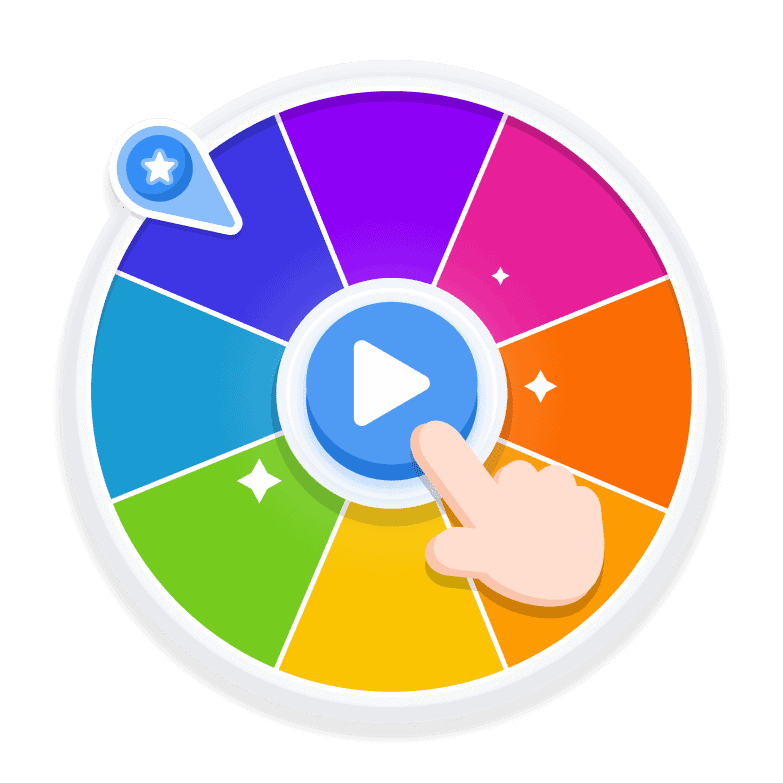 3. Spin the Wheel!
With all entries uploaded to your wheel, it's time to spin! Simply click the button in the centre of the wheel to spin it, then wait for it to land on one of your entries.
4. Delete Entries
If you want to remove an entry after the spinner wheel has landed on it, hover over the name in the entry list and click the delete icon.