Best Live Word Cloud Generator in 2023
What is Word Cloud?
WordClouds is a simple way to gather community opinions simultaneously, online and offline! This is the easiest way to support professionals, educators and organisers to host their events effectively.
WordCloud is the best way to break the ice, organise games, gather feedback and enjoy real-time interaction with your crowds!
Frequently Asked Questions: What people normally ask about Word Cloud?
WordClouds can also be referred to as tag clouds, word collage makers or word bubble generators, displayed as a visual web of short responses just from 1-2 words to a question.
The more popular a particular answer is, the bigger it appears in the word clouds generator.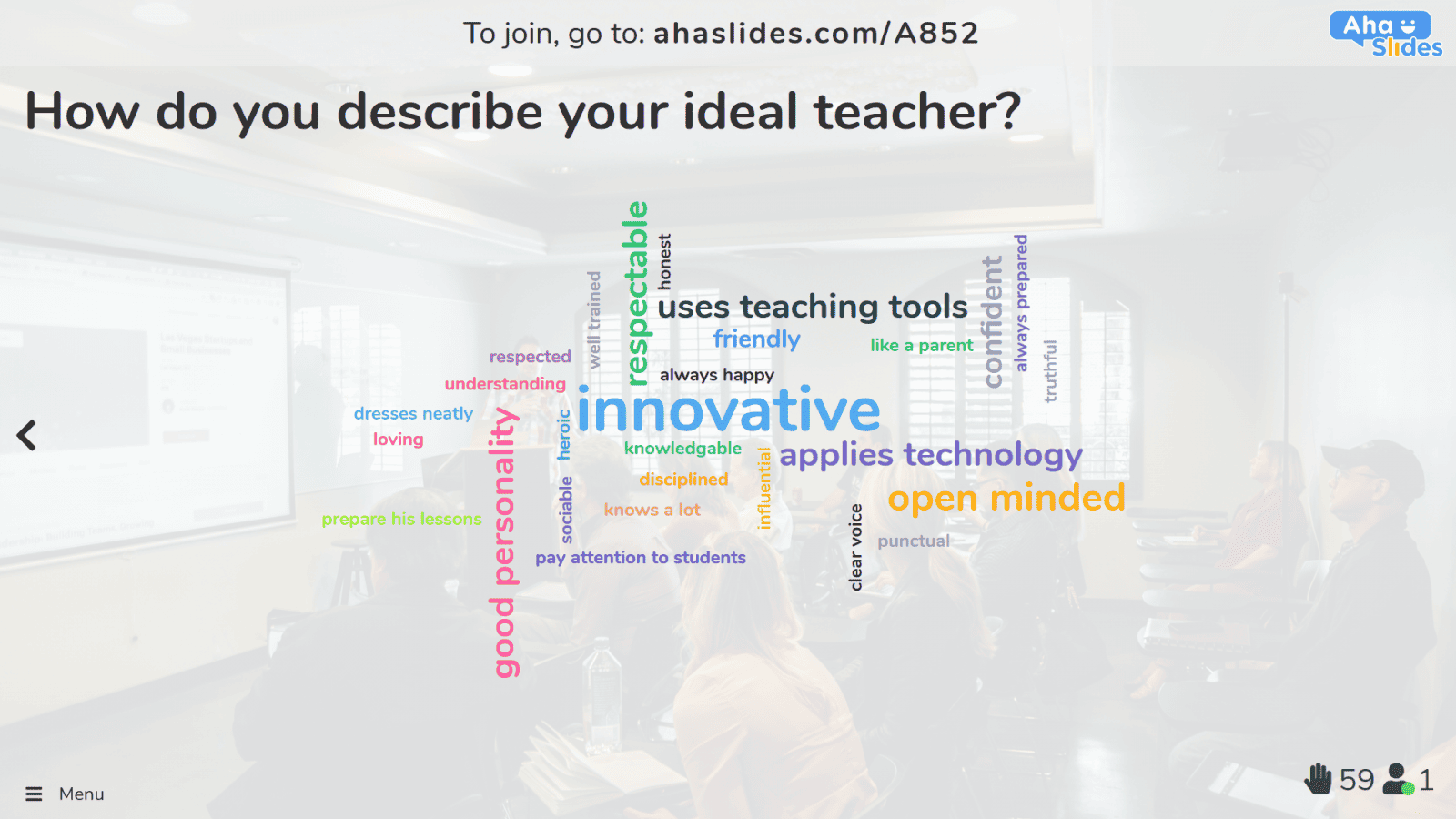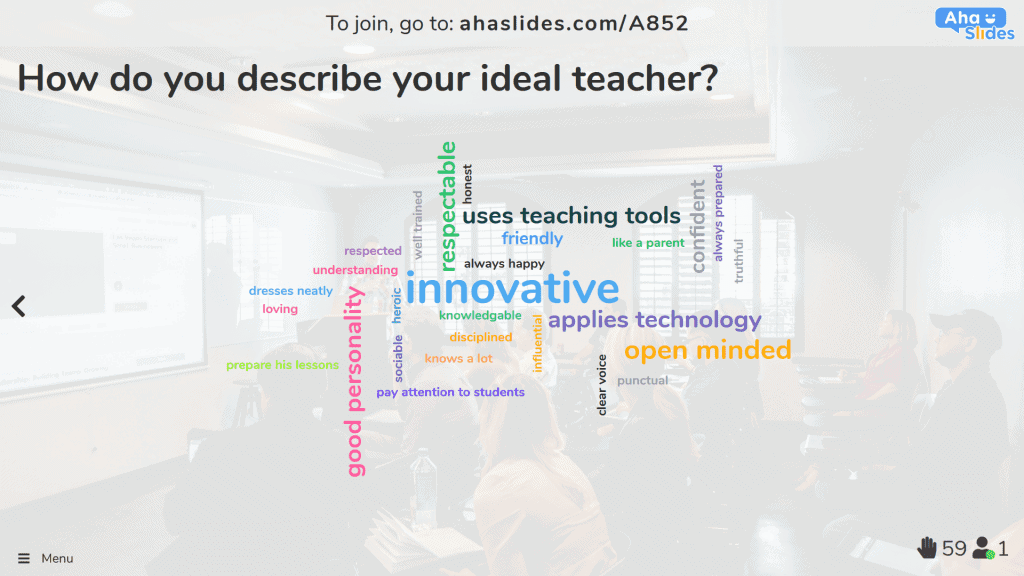 Check out AhaSlides Online Word Cloud
Check out how AhaSlides brings the community together with a free AhaSlides Online WordCloud in four simple steps:
Input your ideas
Click 'Generate' to see your thoughts on a Cloud
Click 'Reset' then 'OK' to reset your Cloud
Download your Cloud as an image (JPG)
Or Save your Cloud to a free AhaSlides account to use later!
Or, you can learn how to create a WordCloud in a free AhaSlides online account!
AhaSlides Word Cloud – The Overview
| | |
| --- | --- |
| No. entries added to word cloud | Unlimited |
| Can free users use word cloud? | Yes |
| Can save Word Cloud in free mode? | Yes |
| Share Word Cloud with friends? | Yes, up to 7 people can edit the cloud |
| Can I hide inappropriate entries? | Yes |
| Ready-to-use templates? | Yes, they're free for all users. Check out Free Templates |
| Is anonymous submission available? | Yes, the anonymous mode is available on AhaSlides |
| Use Word Cloud with others features? | Yes, you can use Word Cloud with Spinner Wheel, Polls, and Quiz in single slides |
Create an AhaSlides account
How to Use AhaSlides Word Cloud
---
Here's how you can create a wordcloud free (or a word collage) and set up your live interactive best free word cloud generator for 100% free.
1. Create an AhaSlides account
Create a presentation with your first interactive wordcloud! Click here to sign up for an AhaSlides account!
2. Create a wordcloud
Click 'new presentation' and select 'Word Cloud'.
3. Set up your live wordcloud
Write your word cloud question. Customise with any of the 6 settings on the slide.
4. Style your live wordcloud
In the 'background' tab, change the text colour and overlay.
5. Invite participants to join
Share your presentation's unique QR or join code with your audience. They use their phones to join your live word cloud.
6. Watch the responses roll in!
Participants send their entries into your live wordcloud, which are updated in real-time on the screen.
When to Use Live Word Cloud Generator?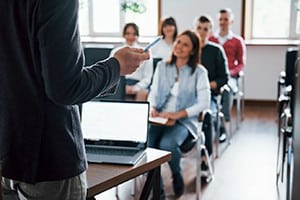 For Training & Educating
Teachers don't need entire LMS systems when a live word cloud generator can help facilitate fun, interactive classes and online learning. WordCloud is the best tool to improve students' vocabulary during class activities!
WordClouds is the simplest way to get feedback from trainers and coaches and to gather points of view from large crowds in a couple of minutes. WordCloud comes in handy when presenters don't have time for private conversations but still need opinions to improve their next event presentation.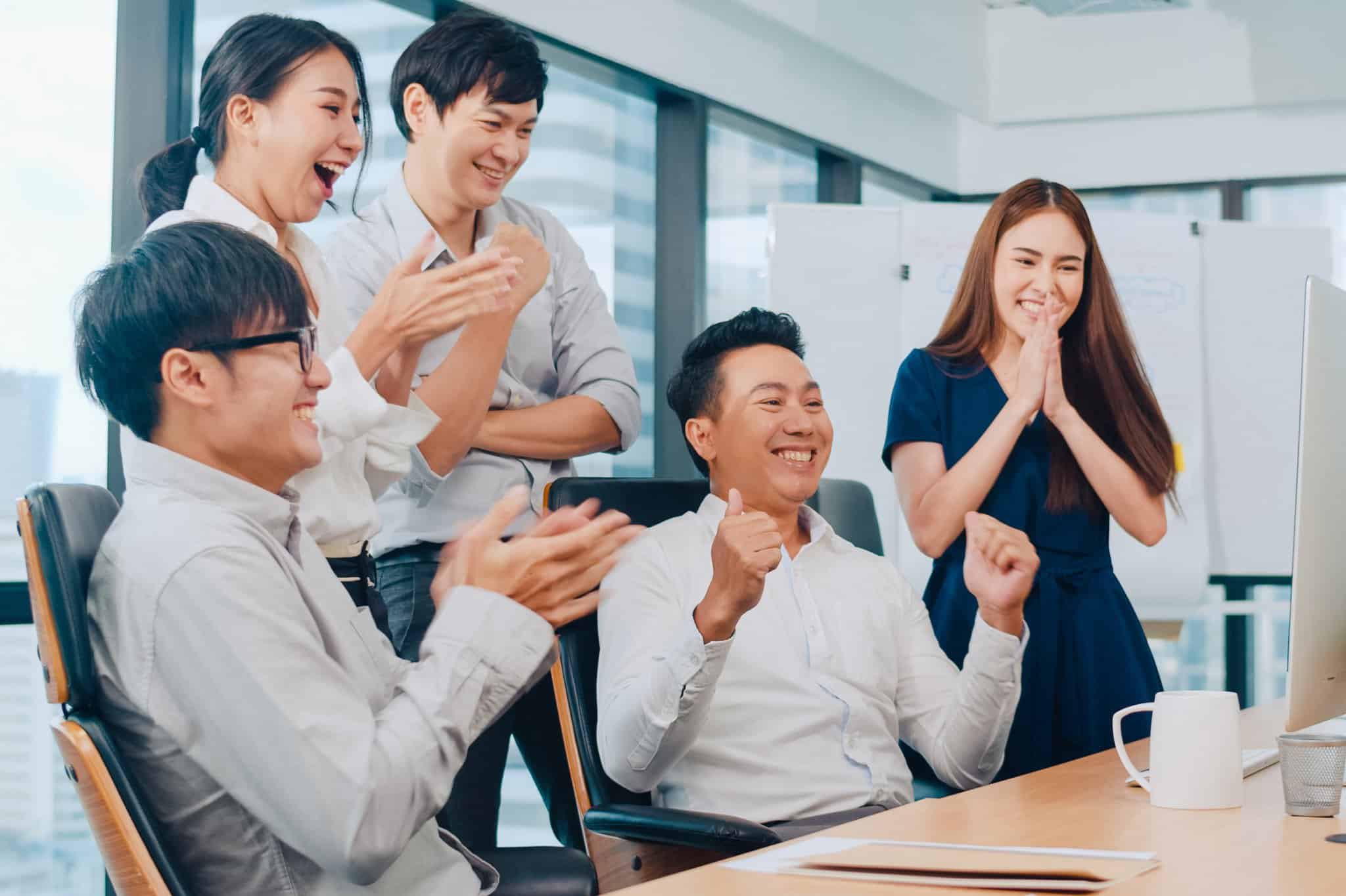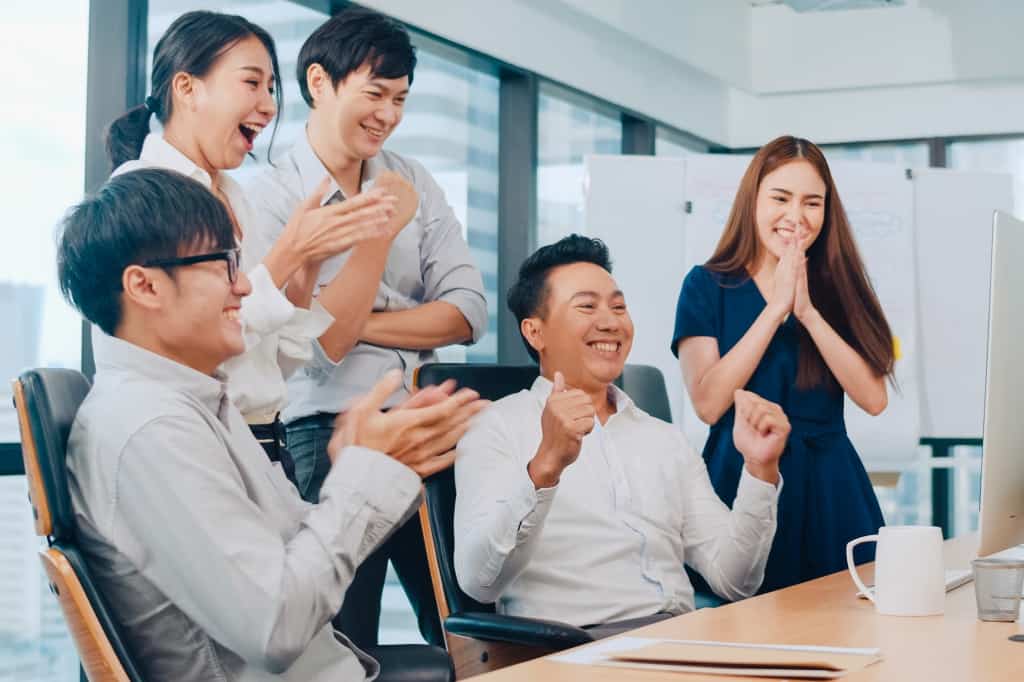 At Work
WordClouds is the simplest way to get feedback from trainers and coaches and to gather points of view from large crowds in a couple of minutes. Word Cloud comes in handy when presenters don't have time for private conversations but still need opinions to improve their next event presentation.
This is helpful to connect remote staff. to ask people about their thoughts on work plans, to break the ice, to describe an issue, to propose their holiday plans or simply what they should have for lunch!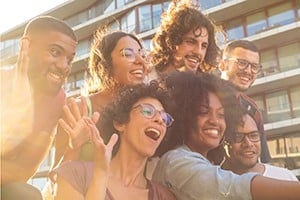 For Events and Gatherings
Live word cloud generator – a simple event formatted tool, is widely used among communities to host quizzes and games during special occasions or public holidays and on weekends, hangouts and small gatherings.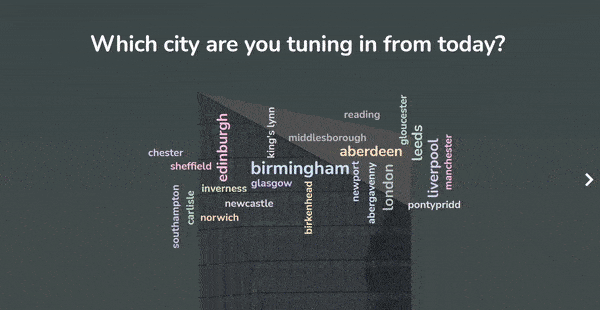 Start in seconds.
Learn how to set up a proper online word cloud, ready to share with your crowd!
🚀 Get Free WordCloud☁️
Our Partner Across the Globe
I love that students can answer anonymously on AhaSlides, so we do silly poll questions and serious questions. It was great for Zoom learning and also in person!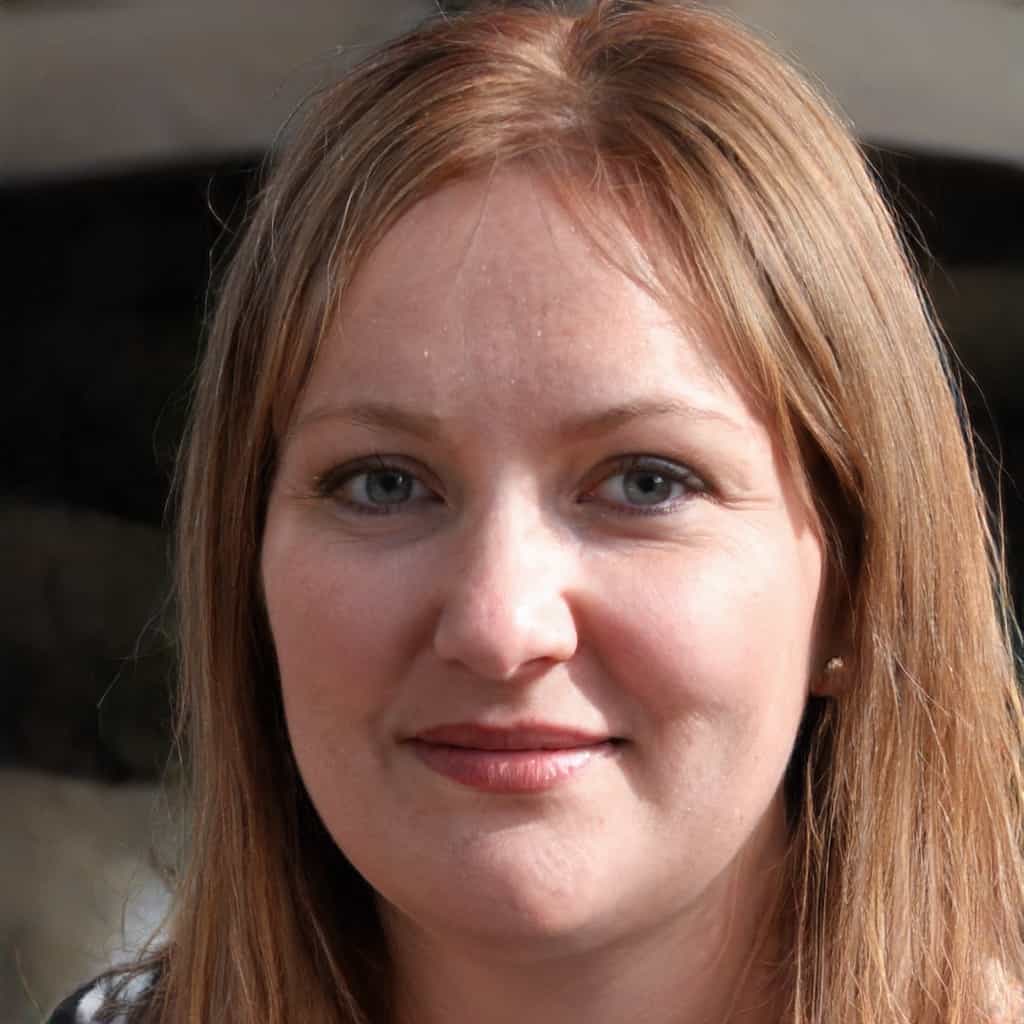 Rachel R.
Dean of Social Studies
AhaSlides WordClouds has helped me a lot in my presentations and with my team. The biggest thing is that I've been happy with the interaction between me and my audience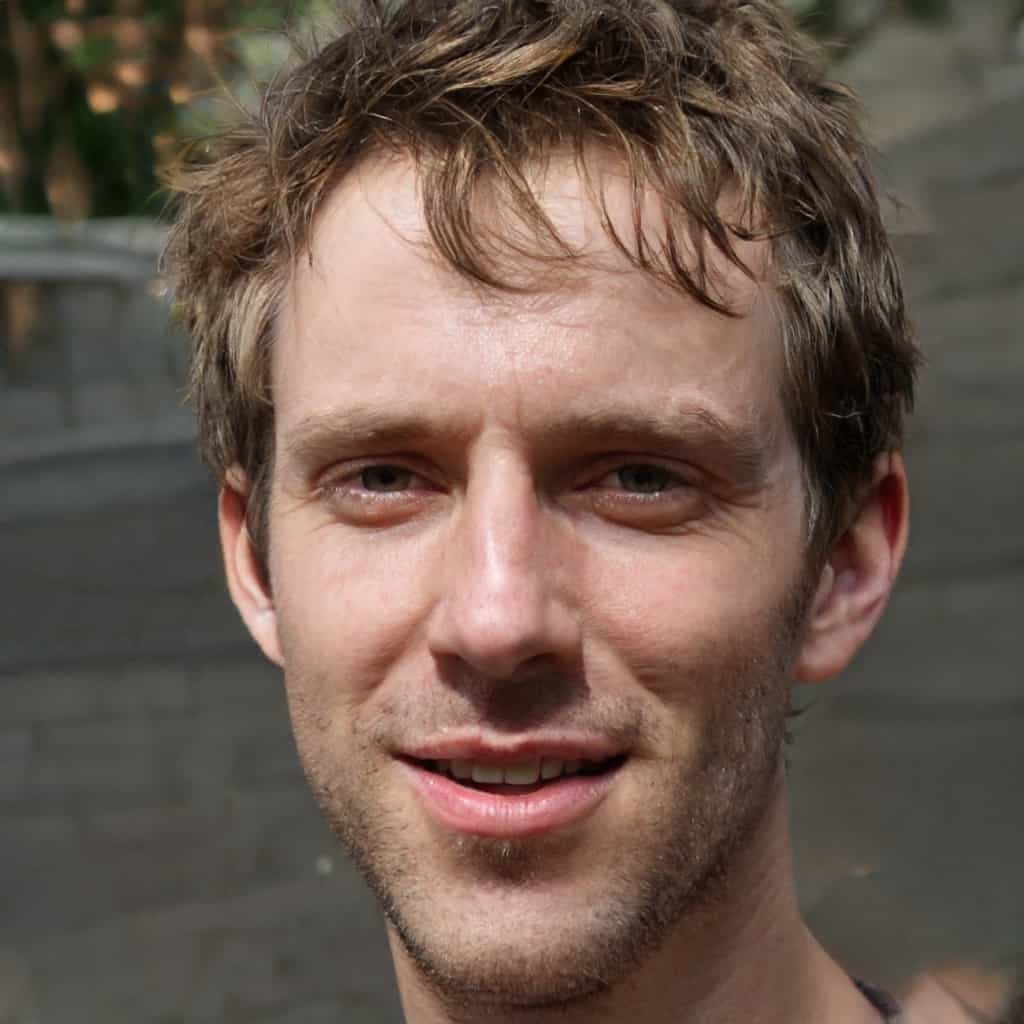 I liked that AhaSlides was easy to use and the options for questions were great. I was able to use it for a virtual retreat and it worked wonders. I loved that I was able to edit my background.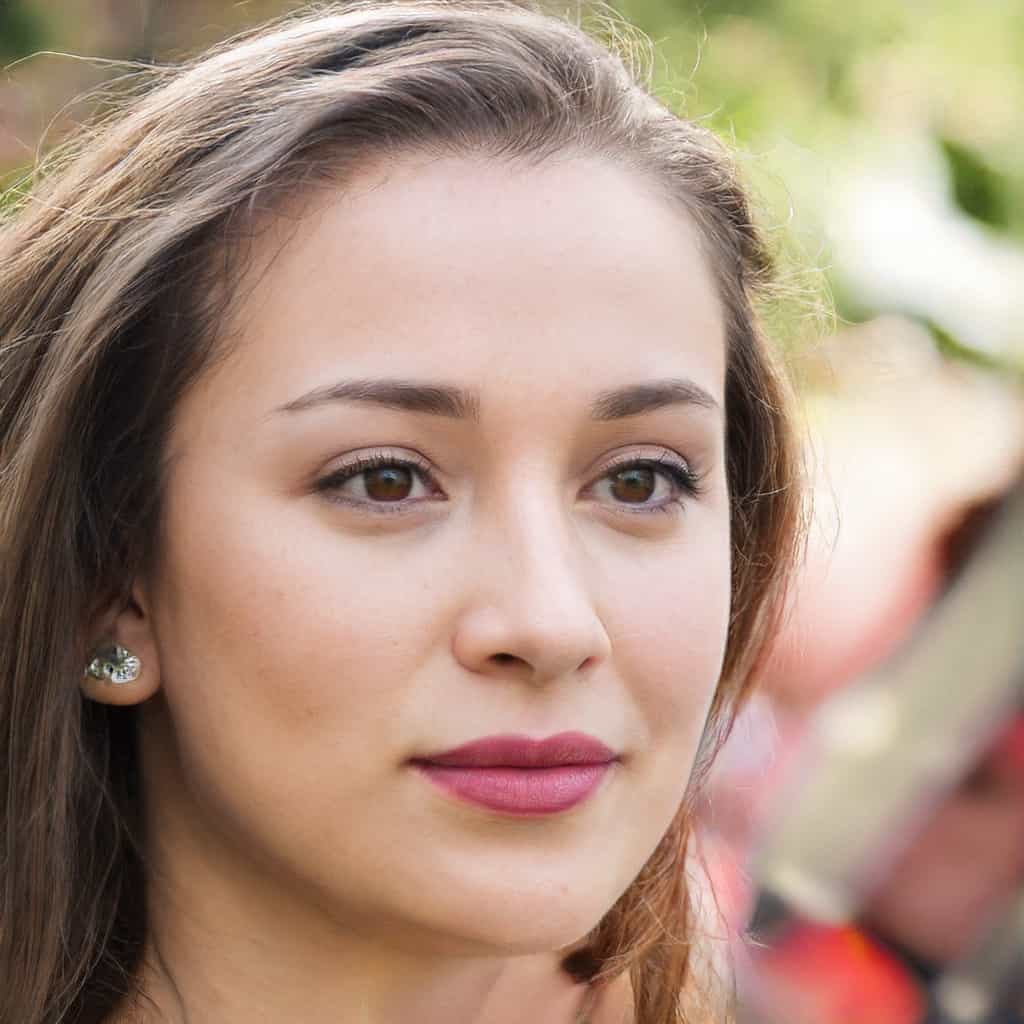 Benefits of Using Word Cloud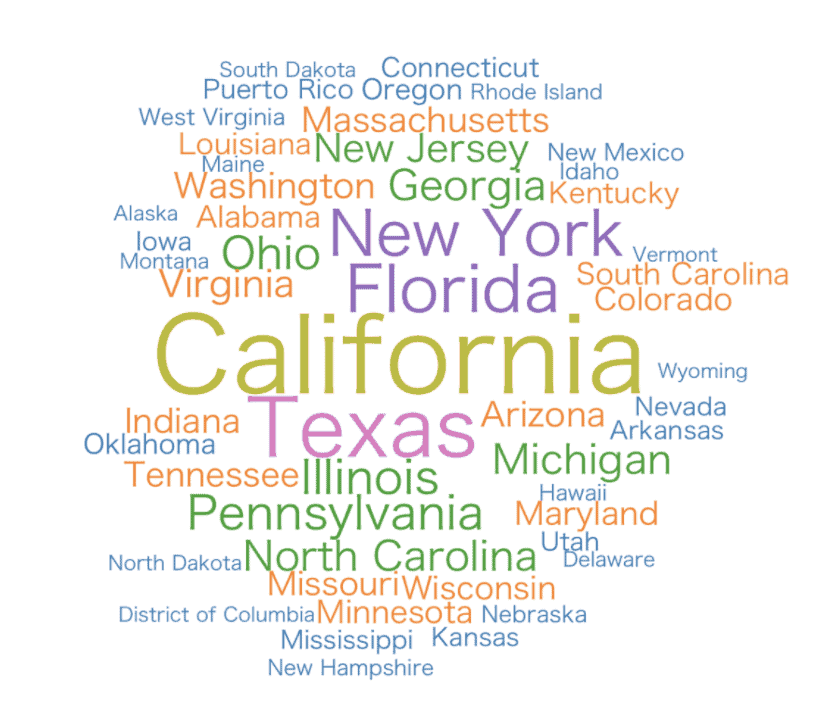 For centuries, shapes and colours have been the easiest way to trigger creative potential and activate thoughts, problem-solving ideas, and many other skills.
To avoid people looking at their phones for no reason. Instead, they have something fun to do during event break time.
To collaborate and work for cross teams
To brainstorm, generate and exchange ideas
Q&A sessions, online surveys in informative sessions on specific topics for work and education
A simple event-formatted tool required no time to set up and easy access to everyone!
AhaSlides Word Cloud is now integrated with Zoom and PowerPoint, as the presenter can install AhaSlides Word Cloud within minutes before events!
Check out What is Word Cloud by BetterEvaluation
Live Word Cloud Examples
Here, we asked 23 participants in a virtual meeting the question 'Which city are you tuning in from?'
Of all 23 responses, the most popular response is 'Birmingham', so it is the biggest word and sits in the centre of the cloud.
The next most popular responses are smaller. 'Aberdeen', 'Leeds', 'Edinburgh', 'Liverpool' and 'London' appear at the same size because all five responses were submitted the same number of times.
Check out 101 more word cloud examples!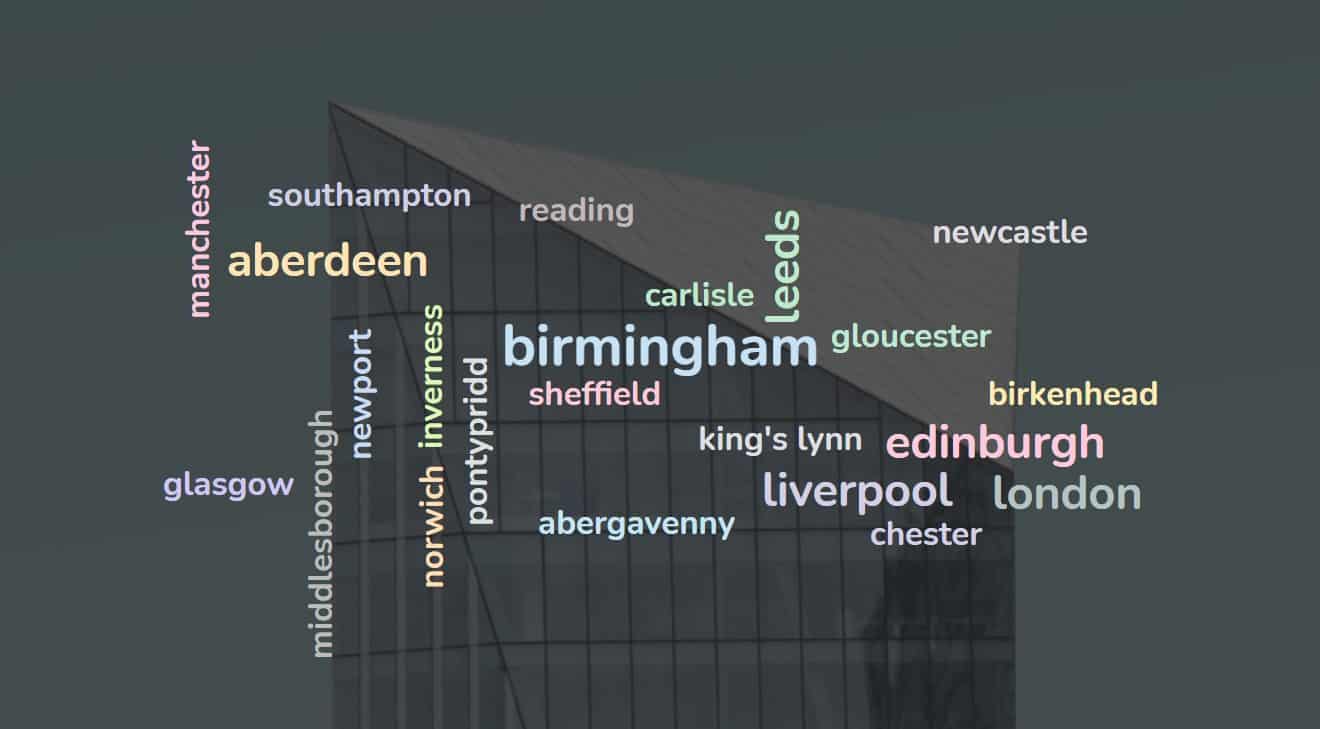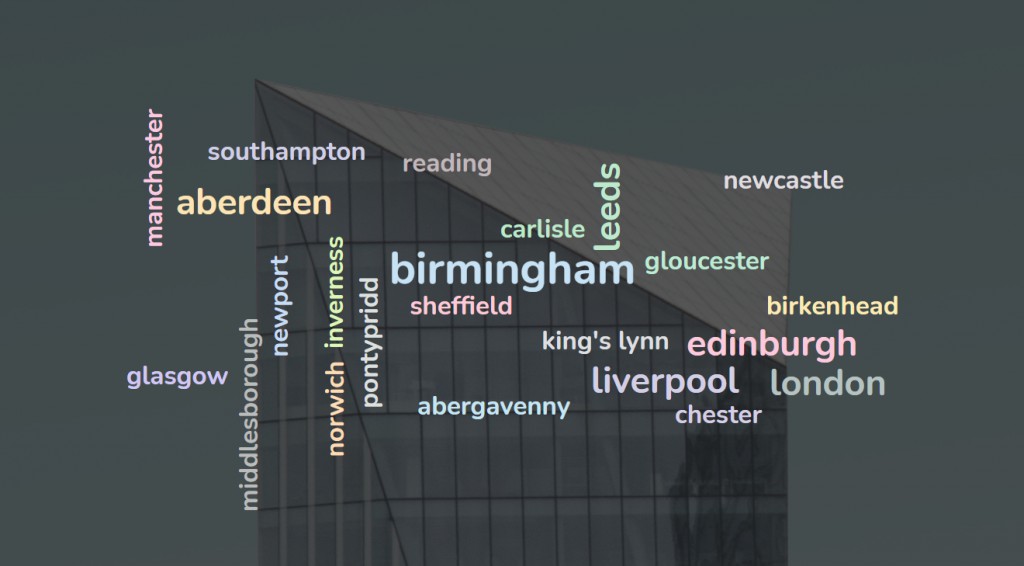 Difference between AhaSlides Word Cloud with Others
When it comes to looking for tools that help us in our tasks, there is no shortage of them online. The same is valid for generating word clouds. A myriad of tools available will make it easier for you to create the wordcloud that suits your preferences.
The Key of AhaSlides Word Cloud is that you can use many other essential features with WordClouds to improve your presentation session, naming as Spinner wheel, Live polls, Q&A sessions or simple multiple-choice quizzes!
Then, you can import your informative PowerPoint slides to complete a whole interactive, fun and engaging presentation, rather than presenting the old boring slides when you fear that people will fall asleep while you're still talking!
All those beautiful ideas will be saved to a free online account; you can discover the full features of AhaSlides, where your slides can be shared with up to 7 people freely!
Below we've compared five of the most popular live word cloud generators and word collage makers around. These tools are also known as word bubble generators and word collage makers.
AhaSlides
Mentimeter
Slido
Poll Everywhere
Kahoot!
Free?
✅
✅
✅
✅
❌
Limit per Event
None
2
5
None
None (with paid account)
Settings
Multiple submissions,
Profanity filter,
Hide submissions,
Stop submissions,
Time limit.
Multiple submissions,
Stop submissions,
Hide submissions.
Multiple submissions, Profanity filter, Character limit.
Multiple submissions,
Change answer.
Time limit.
Customisable Background?
✅
Paid only
❌
Image and font only for free.
❌
Customisable Join Code?
✅
❌
✅
❌
❌
Aesthetics
4/5
4/5
2/5
4/5
3/5
8 Key Features of AhaSlides Word Cloud
1. Easy Use – Works on PowerPoint Slides
Integrated with other essential tools in one online free account!
2. Set a time limit
To make it more interesting, you can choose a time limit and participants have to submit their words within that period of time.
3. Hide results
To avoid copying or bias, you can hide results while participants are still submitting their answers. The word cloud won't appear until everyone has sent their entries.
4. Lock submissions
Some presenters want to have a few minutes to introduce the question, context or purpose of the word cloud before participants send their answers. In that case, try lock submissions. Once you're done introducing the question, you can open the submissions.
5. Allow participants to submit more than once
Once the answers are submitted, participants can't change or add anything, but they can send more words if you've turned on this setting.
6. Profanity filter
It's hard to keep track of all answers and remove all unwanted words before they're shown on the big screen. The profanity filter can help automatically hide inappropriate words on the cloud.
7. Change Background
AhaSlides provide you with six different themes that are ready for use. Otherwise, you can change the background colour, add your own image and can even adjust background visibility to meet your expectation.
Check out: Word Cloud with Images
8. Add audio
Jazz up your wordcloud with some music! Add a catchy tune to your wordclouds that plays from your laptop and your participants' phones while submissions are flying in!
Tell your Story with AhaSlides Ideas & Topics
Need help figuring out what to ask your crowd? Let AhaSlides help you! Besides providing an essential tool, AhaSlides understand that sometimes, even a professional might need help to get his crowd engaged better.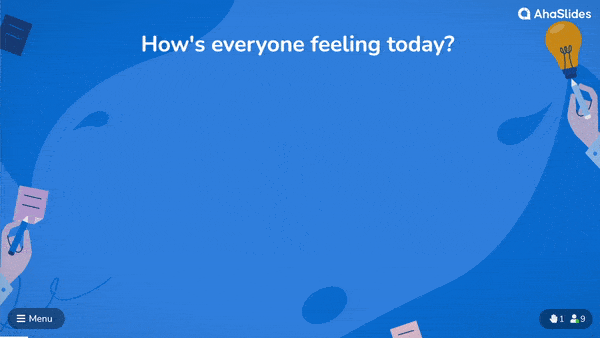 How's everyone feeling today?
At work, you might feel the random team generator works to divide people into teams for activities or idea generation process on specific business topics!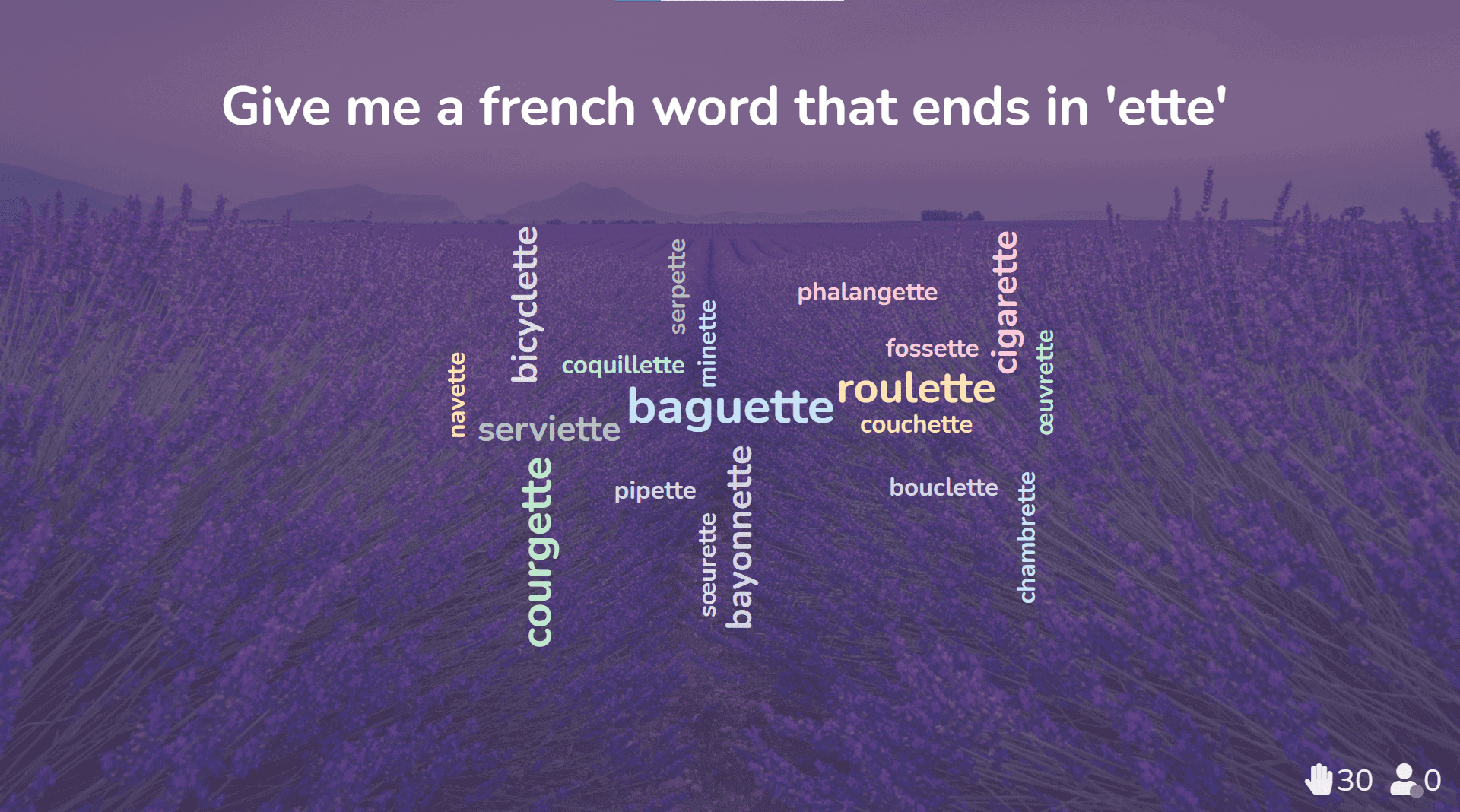 A word that ends in...
This is also the best way to learn English slang words to help newbies to blend in with large groups and new communities.
Check out best guide to use Word Cloud Excel!
Frequently Asked Questions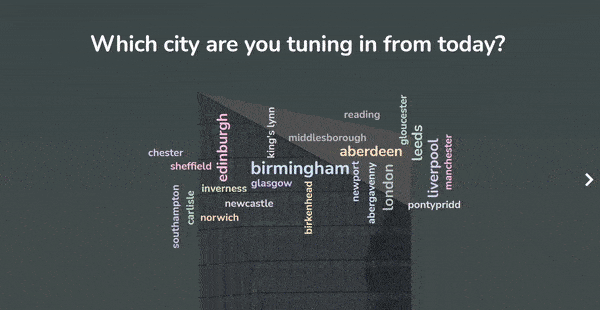 Hold an Interactive Word Cloud with your Audience.
Make your word cloud interactive with real-time responses from your audience! All they need is a phone to make any hangout, meeting or lesson more engaging!
🚀 To the clouds ☁️