Random Song Generator | 101 Best songs ever in 2023
What is Random Song Generator? A fantastic way to pick a song on Spotify and Youtube, with the top 101 best songs
One of the best ways to start your day off on the right foot is by turning on music on Youtube or Spotify. The best part of it is playing random music to stimulate your positive mood and thinking. What's more? How do you pick a song randomly?
If you want to make your music more interesting, somewhat pick songs without bias. Here you can get an excellent song randomizer with this simple free online tool "Random Song Generator" from AhaSlides.
Spin the Random Song Generator Wheel to pick up songs randomly whenever you desire. Can't wait to see what you're gonna listen to today? Every day seems so sweet and full of energy!
Tips for Better Engagement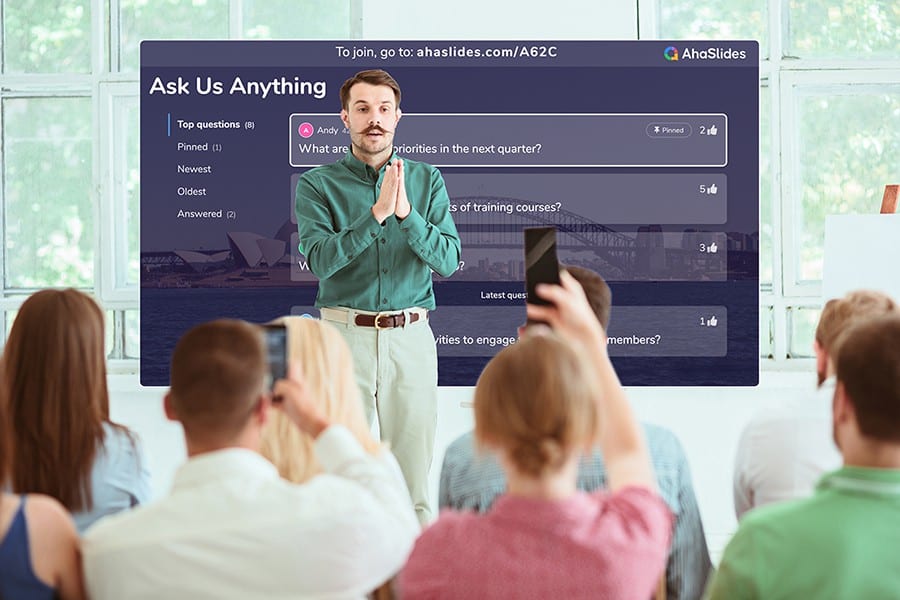 Start in seconds.
Add more funs with the best free spinner wheel available on all AhaSlides presentations, ready to share with your crowd!
🚀 Grab Free Quiz☁️
Play a Random Song Generator Now!
Just Spin! To use the random song picker wheel, you just need to go for some simple clicks. We have already designed an ultimate random song generator for you, so spin the button at the center and wait. Repeat the spinning to get another random one if you don't like the song. This list is inspired by Billboard's Hot 100 best songs and Spotify's most-streamed songs in recent years.
If you want to make your own random song generator, go to AhaSlides and choose the Spinner wheel feature in the design section, fill the entry box with your music list, and save. Share with your friends so that you guys can access and update the new list in real time at your convenience. Some ideas to create your own random music generators such as Random 2020 songs generator, random background music generator, karaoke song randomizer, random 80s song generator, random love song generator, and more. Just don't limit your brain and interest.
What can You do with a random song generator?
When it comes to random song generators, there are more than pick-a-song generators, you can take advantage of them in many aspects as follows:
Unlimited Random music picker
The generator can randomly select songs from a vast collection, introducing you to artists, genres, or songs you may not have encountered before. This can broaden your musical horizons and help you explore different styles.
Random song idea generator
You can use the random song generator to create unique and diverse playlists for different occasions or moods. By selecting random songs, you can curate a playlist that surprises and entertains you, offering a mix of familiar and new tracks.
Spark creativity
If you're a songwriter or musician, generating songs at random can inspire new ideas. By generating random combinations of lyrics, melodies, or musical elements, it can be a creative tool to break out familiar patterns and generate fresh concepts. For example, you can create a random songwriting generator or random song lyric maker and use it whenever you are in a creative block.
Challenge yourself
Using a random song generator can be a fun way to challenge your musical knowledge and taste. You might find yourself listening to songs or genres you wouldn't typically choose, allowing you to expand your appreciation and understanding of music.
Blow-up parties or gatherings
If you're hosting a party or gathering, a random song generator can add an element of excitement to the music selection. By letting the generator pick the songs, you can create an eclectic playlist that caters to different tastes and keeps the energy high.
FAQ
Frequently Asked Questions
---
Got a question? We've got answers.
Bottom Line
Whether you're looking for new music, seeking creative inspiration, or simply adding an element of surprise to your music experience, a random song generator can be an enjoyable and valuable resource. So why don't you start customizing your random song generator today with AhaSlides Templates?