In June 2022, Hopin and AhaSlides announced a new partnership that will bring together an innovative, new generation of event management and interactive presentations globally.
As an affordable and easy-to-use audience engagement app, AhaSlides is a must-have on the Hopin App Store. This partnership makes it much easier for Hopin's thousands of event hosts to enjoy greater engagement in their online events.
Both AhaSlides and Hopin share an important mission in today's remote age – to encourage real, productive interaction at events around the globe.
I'm always in awe of what Hopin has achieved over the years and how they've made it easier to host virtual and hybrid events globally. I have high expectations from this partnership between AhaSlides and Hopin.

Dave Bui, CEO AhaSlides
What is Hopin?
Hopin is an all-in-one event management platform that lets you host any kind of event – in-person, hybrid, virtual – in one platform. All the tools you need to plan, produce, and host a successful event are available on the platform, making the experience seamless for both the host and the audience.
How Can Hopin Benefit AhaSlides Users?
#1 – It's suitable for events of all sizes
Whether you're hosting a small gathering of 5 people or a large corporate event with thousands of attendees, Hopin can help you with it all. You'll be able to set up a live video chat and integrate with other apps, such as Mailchimp and Marketo, to make the event successful.
#2 – You can host both public and private events
Sometimes, you might want to host an event just for a selected number of registered attendees. You don't have to worry about uninvited people joining the event with the link, as with Hopin, you can make your event 'invite-only', password-protected or even hidden. You can also host paid and free events depending on your requirements.
#3 – Go hybrid, virtual or entirely in-person for events
Distance is no more an issue for hosting any event you want. Irrespective of how you want your event to be, you can host it on Hopin without having to travel.
#4 – Brand your event the way you want it
Event rooms, reception areas, main entrance – whatever it be, you can change the whole aesthetic of your event to suit your brand colours and themes on Hopin.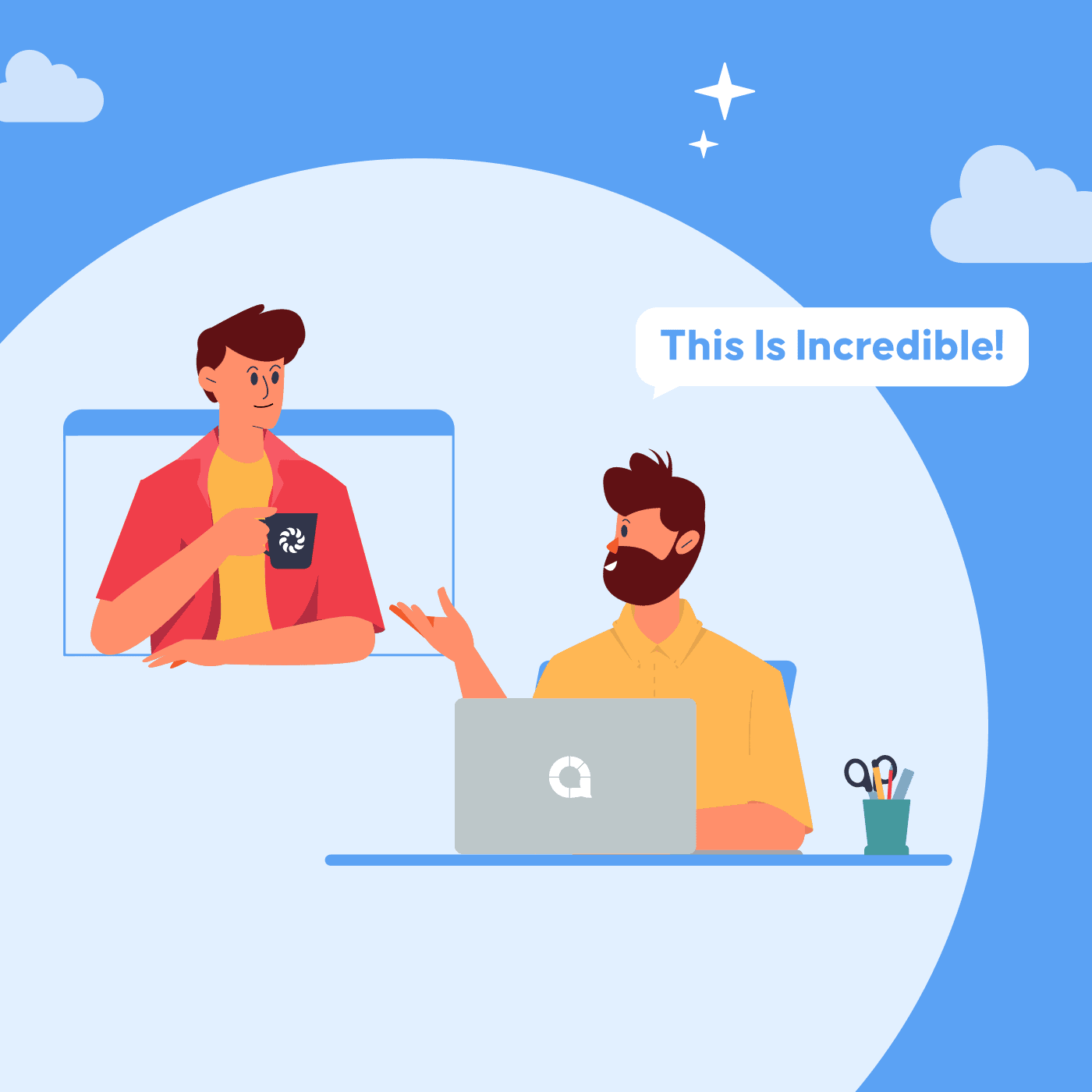 Hopin is trying to be a mainstream platform that connects the event hosts with everything they may need to ensure success. And as I've known about AhaSlides since the early days, I am sure it's a must-have app on our platform that will help many hosts have exciting and engaging events. We are looking for ways to make this integration a lot more powerful in the near future.

Johnny Boufarhat, CEO and Founder, Hopin
Why Should You Use AhaSlides With Hopin?
Corporate, academic, informative, fun – no matter what the theme of your event is, you can use AhaSlides to host an exciting, interactive presentation for your audience.
You can get real-time opinions and thoughts from your audience through interactive polls, scales, word clouds and open-ended questions.
You can also view your engagement reports and download all the response data from your audience.
Choose from over 20,000+ ready-made templates for your presentation and customise them to suit your needs.
How to Use AhaSlides with Hopin
Create or log into your Hopin account and click on the 'Apps' tab on your dashboard.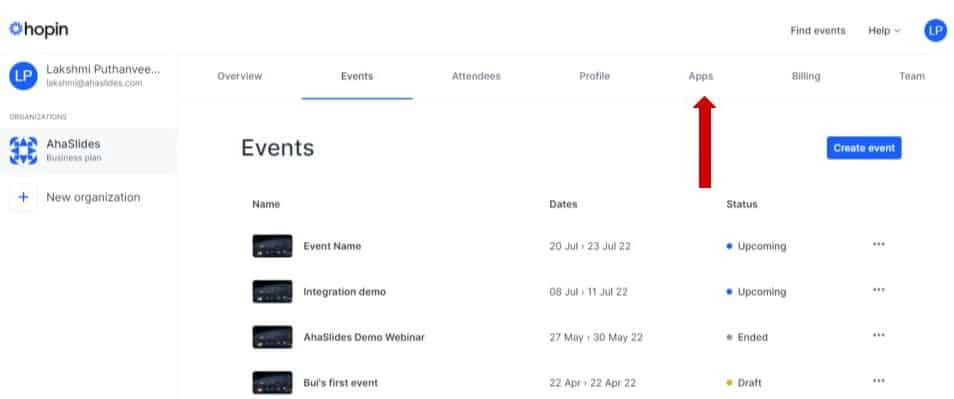 Click 'Discover more on App Store'.

Under the 'Polls & surveys' section, you'll find AhaSlides. Click to download the app.
Go to your presentations on AhaSlides and copy the access code of the presentation you want to use in your event.
Head back to Hopin and go to your events dashboard. Click on 'Venue' and then 'Stages'.

Add a stage and paste the access code under the heading 'AhaSlides'.
Save all the changes you've made and you're good to go. Your AhaSlides presentation tab will be visible and available to access in the specified event area.