Writing is always the hardest part of earning high scores on many language proficiency tests. Thus, many learners try to practice writing as much as possible. One of many tips for improving writing quality is leveraging thesaurus. But how much do you know about thesaurus and how to generate thesaurus effectively?
In this article, you will learn new insight into the thesaurus and useful tips to generate thesaurus in order to play with words in both formal and informal language uses.
More Tips with AhaSlides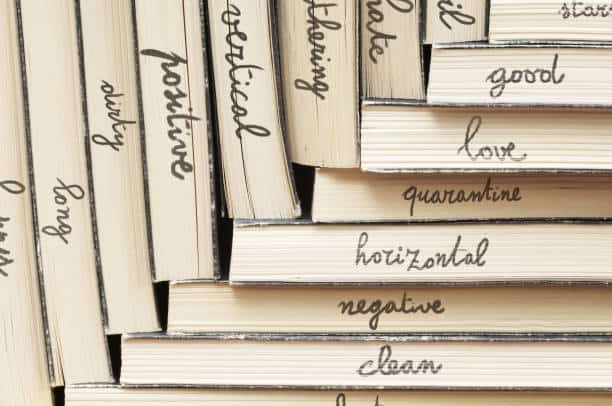 Table of Contents
What is a thesaurus?
If you have been using a dictionary for a long time, you might have heard about the word "thesaurus" before. The notion of thesaurus comes from a specific way of using a more functional dictionary, in which people can look for a range of synonyms and relevant concepts, or sometimes antonyms of words in a clustered group of words.
The word thesaurus originates from the Greek word "treasure"; simplistically, it also means book. In 1852, the word 'thesaurus' became popular with the contribution of Peter Mark Roget using it in his Roget's Thesaurus. In modern life, the thesaurus is an official word in light of the synonyms dictionary. Plus, an interesting fact is that the United States is the first nation to honour "National Thesaurus Day, which is celebrated on January 18 annually.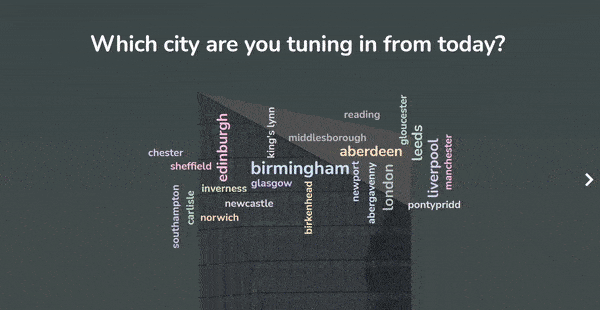 Start in seconds.
Get free templates for your next activity! Sign up for free and take what you want from the template library!
🚀 Get templates for free
Why is thesaurus important? Benefits of "generate thesaurus".
"Generate thesaurus" is a common way to show your language competency of four skills in different contexts. Understanding the essence of generating thesaurus purposely is beneficial for your learning progress and other language-related activities. The goal of "generate thesaurus" focuses on assisting you to avoid empty words and improve the efficacy and accuracy of your expression.
Furthermore, repeating the same phrases or words frequently is taboo, which might make writing boring, especially in creative- writing. Instead of saying "I am very tired", you can say " I am exhausted", as an example. Additionally, you can create a thesaurus phrase generator with a phrase like "your clothes look very beautiful", an expert with a dynamic synonyms list can turn it into more captivating in many ways such as: "your costume is so stunning", or "your outfit is extraordinary"…
In some specific contexts like language proficiency test practices, copywriting, class activities, and beyond, the "generate thesaurus" step might be a huge supporter, as follows:
Language proficiency test practices: take IELTS as an example, there is a high-standard test for foreign language learners that they should take if they want to go abroad for studying, working, or immigrating. Preparing for IELTS is a long journey as the higher the band is targeted, the more difficult it is.
Learning about synonyms and antonyms is the best way to enhance vocabulary. For many people, "generate thesaurus" is a required activity to build up the ultimate vocabulary list for use in writing and speaking, so that the learners can play with words more actively and effectively in a limited time for whatever the question is.
Copywriting: In recent years, being a freelancer in copywriting is a promising career as it is a hybrid work that you can stay in your home and produce a piece of writing at any time without worrying about the boring 9-5 office hours before. Being a good writer required excellent written communication skills and a persuasive, narrative, expository, or descriptive writing style. Improving your communication and writing style by making your own word generator is important as you use the words more flexibly rather than being stuck trying to find the ideal way to express your initiative. By taking advantage of a lively thesaurus in your sentences, your writing can be much more charming.
Class activities: Learning to use the language fluently is compulsory for all countries both their national language and second language. Besides, there are many companies that also attempt to implement English courses for their employees as main development training. Teaching and learning a language, especially new vocabulary can be a more productive process while having super fun with word generators for games. Some word games like Crosswords and Scrabble are some of the favorite class icebreakers that will encourage learners' engagement in studying.
List of Ways to Generate Thesaurus
There are many ways to generate thesaurus via a thesaurus word generator. In the age of digital, people are too familiar with using an online dictionary instead of the printed dictionary as it is more convenient and time-saving, some of them are free and portable on your mobile phone. Here, we give you the 7 best online thesaurus-generating sites to find similar words you should notice: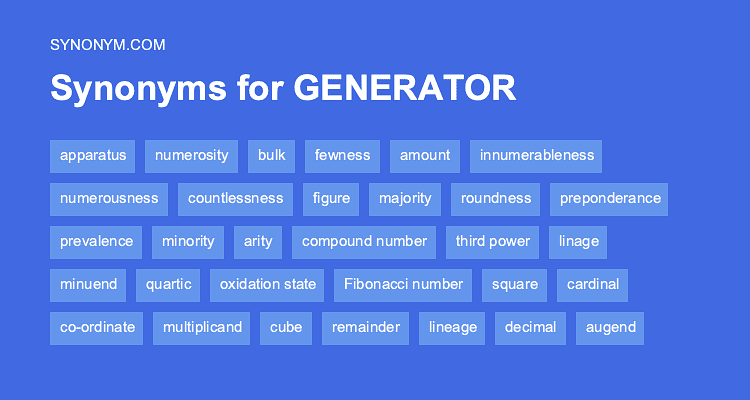 #1. AhaSlides – Generate Thesaurus Tool
Why AhaSlides? AhaSlides learning software is suitable for classes to generate thesaurus with its Word Cloud feature and can be used in any touch point on both Android and iOS systems. Making use of AhaSlides is a perfect way to engage your learners in class activities. You can customize different games and quizzes in a themed background to make the thesaurus generator activities more fancy and attractive.
#2. Thesaurus.com – Generate Thesaurus Tool
The best synonym generator that can be mentioned is Thesaurus.com. It is a useful platform to find synonyms with many handy features. You can search for a synonym for a word or a phrase. Its impressive features, word of the day generator, post one synonym, and crossword puzzle daily are what this website shows you along with grammar and writing tips for writing skill learning strategy. It also offers different games like Scrabble Word Finder, Outspell, Word Wipe Game, and more to help you to create thesaurus list more effectively.
#3. Monkeylearn – Generate Thesaurus Tool
Inspired by AI technology, MonkeyLearn, a complex e-learning software, its word cloud feature can be used as a random synonym word creator. Its Clean UX and UI give users comfortable to work on their apps without ads distraction. By typing relevant and focused keywords in the box, the automatic detection will generate your needed synonyms and related terms. In addition, there is a function to help you customize color and font to match your preference as well as set up word quantity to make outcomes simpler to get insight.
#4. Synonyms.com – Generate thesaurus tool
Another online dictionary site to generate thesaurus is Synonyms.com, which works quite similarly to Thesaurus.com, such as daily word scramble and vocabulary card swiper. After doing the research on the word, the website will present you with a cluster of similar words, a range of definitions, its history, and some antonyms, and be hyperlinked with other relevant concepts.
#5. Word Hippos – Generate thesaurus tool
If you want to hunt down the synonym straightforwardly, you might find Word Hipps is for you. The easy-to-use user interface supports you in the smartest way. Besides presenting synonyms to you, it highlights the various contexts of using the word in question and synonyms more appropriately. You can try a game called "5-letter words starting with A " provided by Word Hipps as an icebreaker.
#6. Visual Thesaurus – Generate thesaurus tool
Do you know that learning a word through visual effects is more effective? The innovative synonym generator like Visual thesaurus is designed to maximize information receiving and encourages exploration and learning. You can find out any of your needed thesauri, even a rare one as it offers 145,000 English words and 115,000 meanings. For example, a noun word generator, an old English word generator, and a fancy word generator with word maps branched to each other.
#7. WordArt.com – Generate thesaurus tool
Sometimes, mixing a word cloud generator for thesaurus with a formal synonym dictionary is an effective way to teach a new language in class. WordArt.com can be a good learning tool for you to give a try. WordArt, formerly Tagul, is considered the most feature-rich word cloud generator with stunning-looking word art.
Alternatives to AhaSlides Word Cloud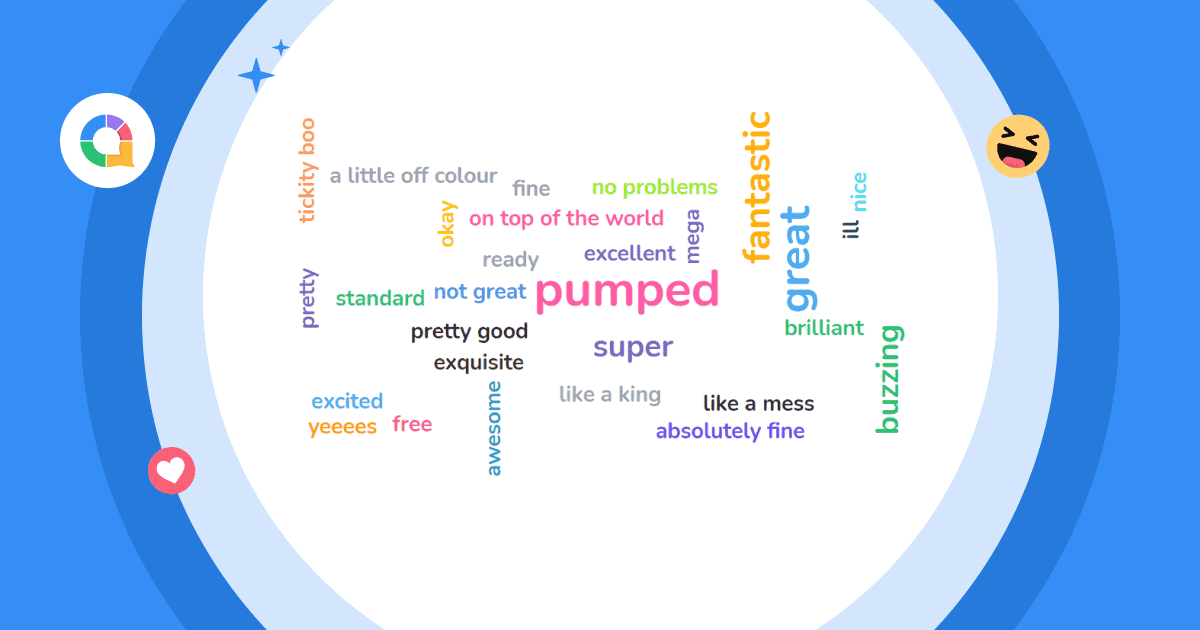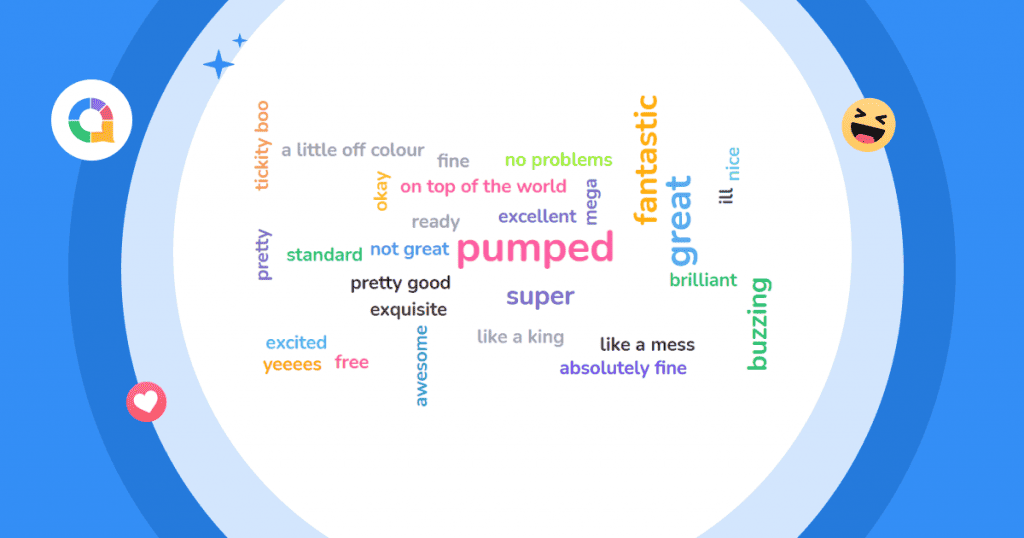 The time seems right for you to create your own thesaurus generator with AhaSlides Word Cloud. So how to create synonyms word cloud generator with AhaSlides, here are some important tips:
Introducing a word cloud on AhaSlides, then forwarding the link at the top of the cloud with your audience.
After receiving responses submitted by the audience, you can stream the live word cloud challenge on your screen with others.
Customize the questions and question types based on your game overall design.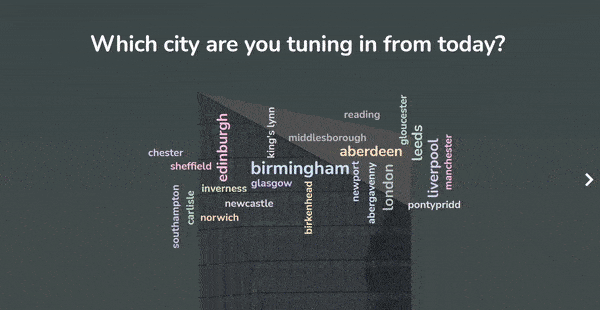 Start in seconds.
Learn how to use AhaSlides Live Word Cloud Generator for better fun at work, in classroom or simply for community use!
🚀 What is Word Cloud?
Word games are intriguing activities that boost brain power along with examining the ability to use vocabulary and other language skills. Hence, we give you some best thesaurus generator game ideas for enhancing your class learning productivity.
#1. One word only – Generate thesaurus game idea
It is the easiest and simplest game rule you have ever imagined. However, becoming the winner of this game is not easy at all. People can play as a group or individually with as many rounds as needed. The key to success is to speak out the word as fast as possible and focus, avoiding repeating the word in question if you don't want to be fired out. However, there is no guarantee that you have enough words to win. It is why we should learn new words from this amazing game.
#2. Synonym scramble – Generate thesaurus game idea
You can easily bump into this kind of tricky test in many language practice books. Scrambling all the letters is the best way to practice their brain memorizing a new work in a limited time. With Word Cloud, you can scramble the same cluster of word lists or antonyms so that students can expand their vocabulary quickly.
#3. Adjective generator – Generate thesaurus game idea
Have you ever played MadLibs, one of the most exciting word games online? There is a storytelling challenge when you have to come up with a bunch of random adjectives to suit the storyline you are creating. You can play this kind of game in your class with Word Cloud. For example, you can create a story, and students have to make up the characters with the same storyline. Each team has to use a range of synonyms to make their story sound reasonable but cannot repeat others' adjectives.
#4. Name synonym generator – Generate thesaurus game idea
When you want to name your newborns, you want to choose the most beautiful one, it should carry a special meaning. For the same meaning, there are tons of names that can make you confused. Before going with the final one, you might need Word Cloud to help you generate as many synonym names as possible. You might be surprised that there are more names that you have never thought of before but it sounds exactly like the one your child is destined for.
#5. Fancy title maker – Generate thesaurus game idea
A little bit different from the Name synonym generator is the Fancy title maker. Do you want to name your new brand uniquely but there are thousands of fancy names already existing? It is hard to find out the one that has the relevant meaning to your favorite. So using a thesaurus can help you somehow. You can create a game to challenge participants to come up with fancy names for your brand title or book title, or more without losing its spirit.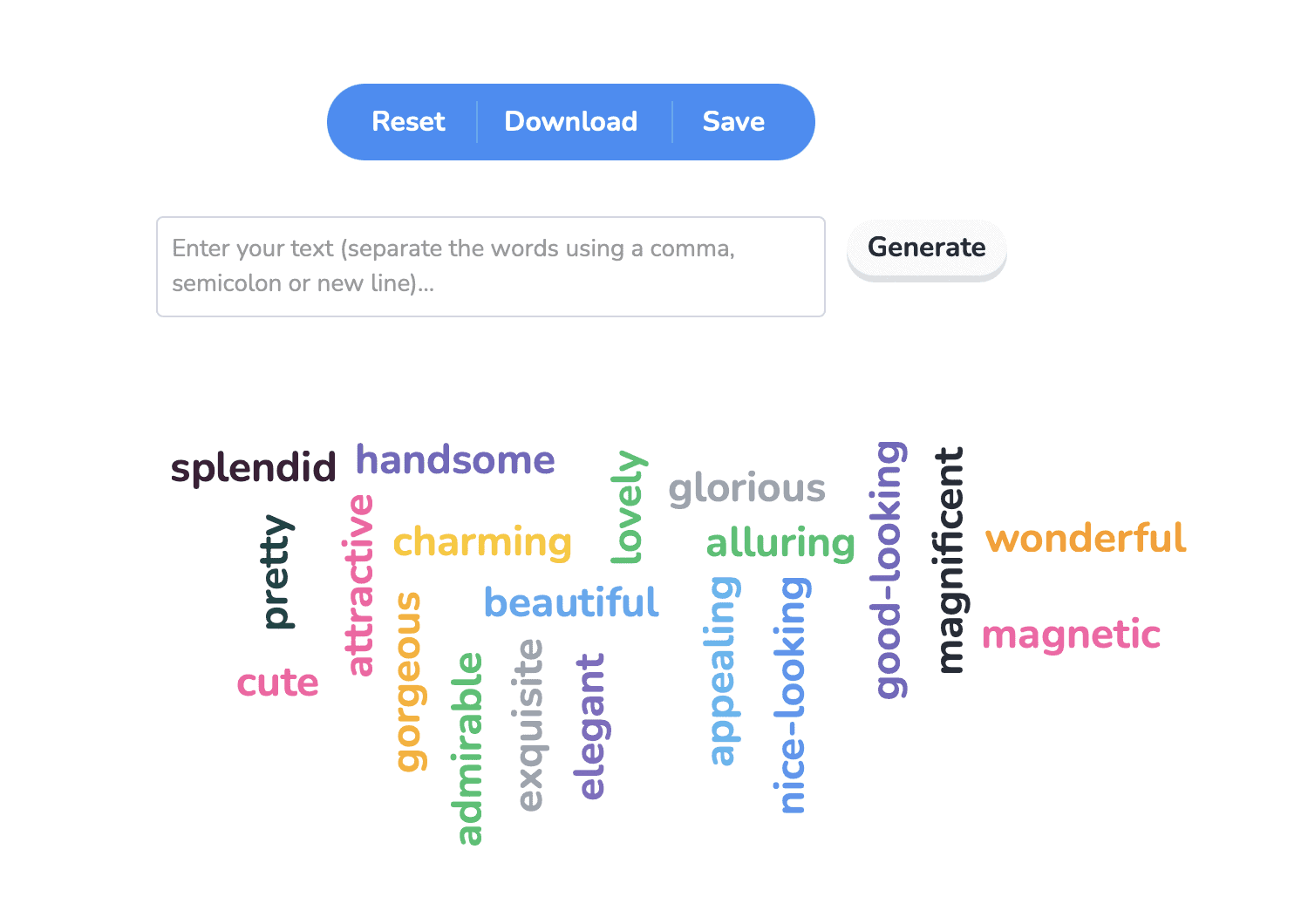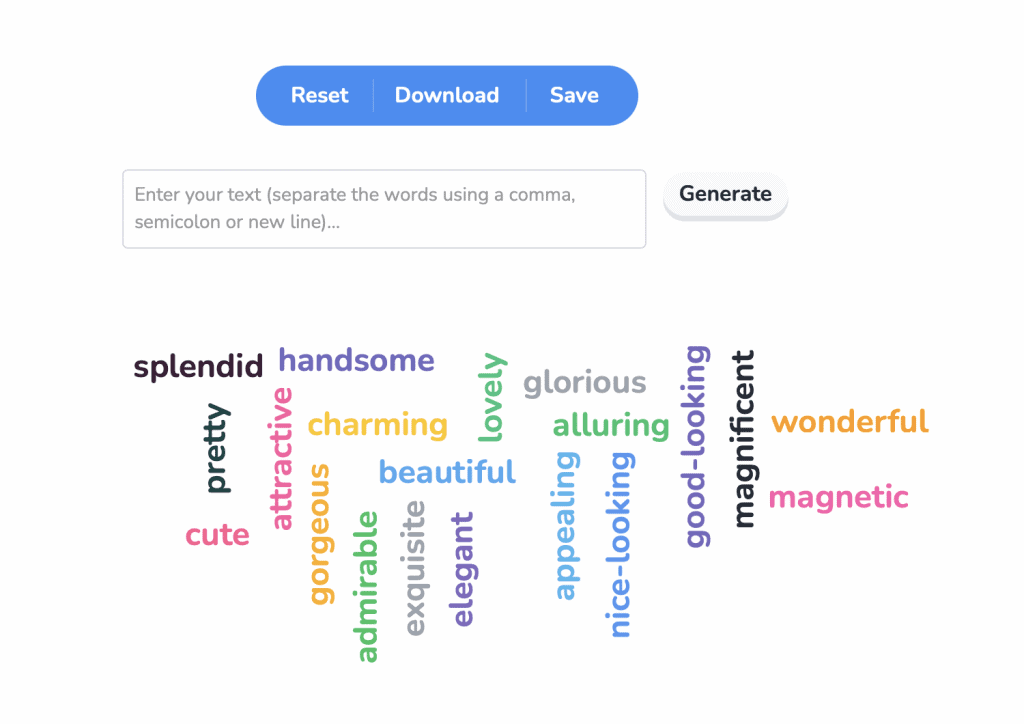 The Bottom Line
If you are someone who is fond of playing with words or simply wants to improve your writing skill, don't forget to update your thesaurus frequently and write a piece article every day.
Now that you have known about thesaurus and some ideas for adopting Word Cloud to generate thesaurus, let's get started creating your own thesaurus and Word Cloud games via AhaSlides the right way.