Are you looking for Quizizz Alternatives? Do you need options with better prices and similar features? Look at the top 14 Quizizz Alternatives below to find the best choice for your classroom!
Table of Contents
More Engagement Tips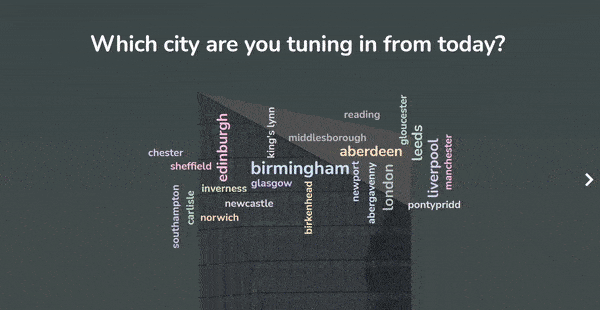 Looking for a better engagement tool?
Add more funs with best live poll, quizzes and games, all available on AhaSlides presentations, ready to share with your crowd!
🚀 Sign Up for Free☁️
What Are Quizizz Alternatives?
Quizizz is a popular online learning platform that is loved for helping educators make classrooms more fun and engaging through interactive quizzes, surveys, and tests. In addition, it promotes students' self-paced learning to acquire knowledge better while also allowing teachers to track student progress and identify areas where they may need additional support.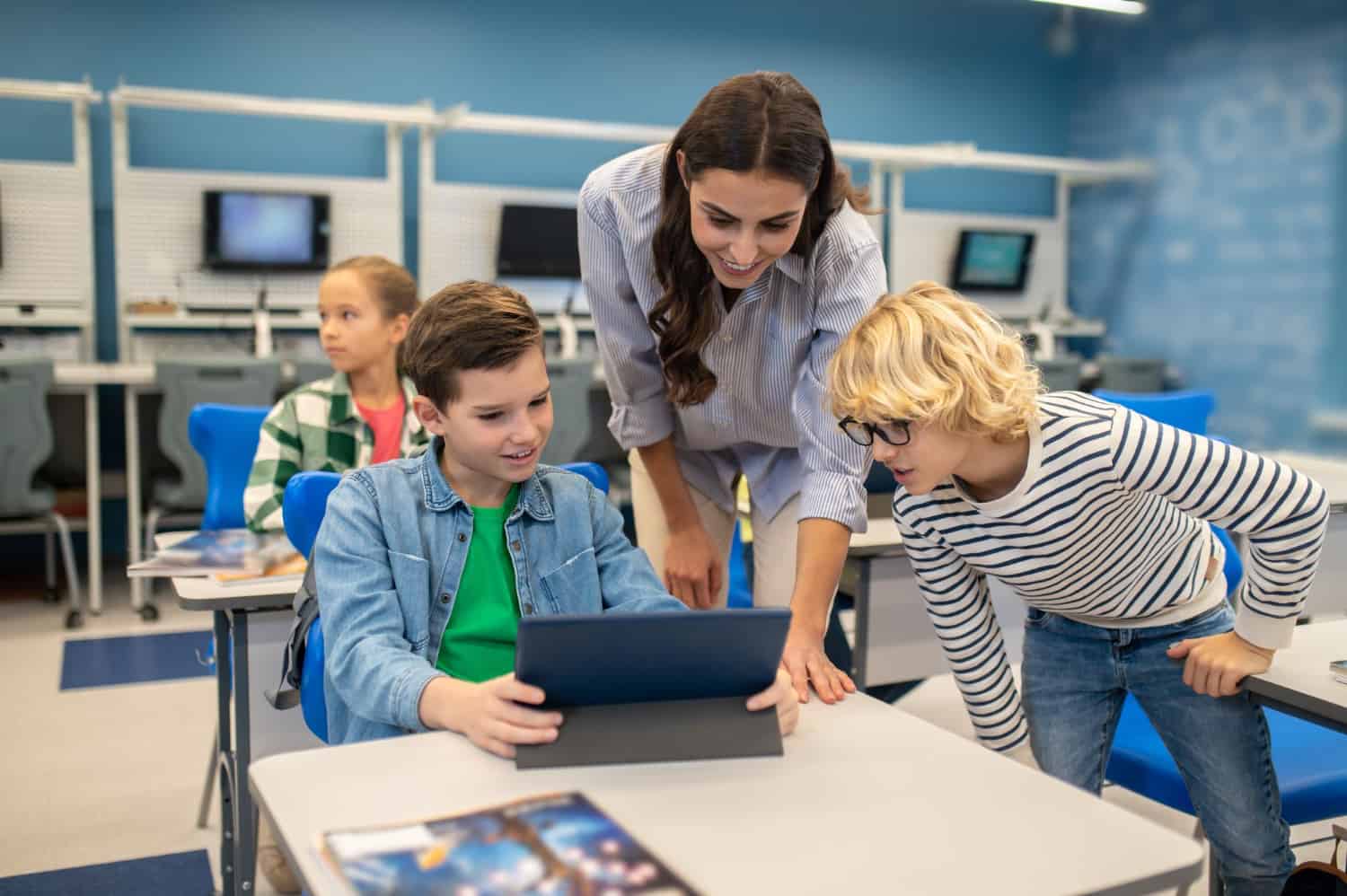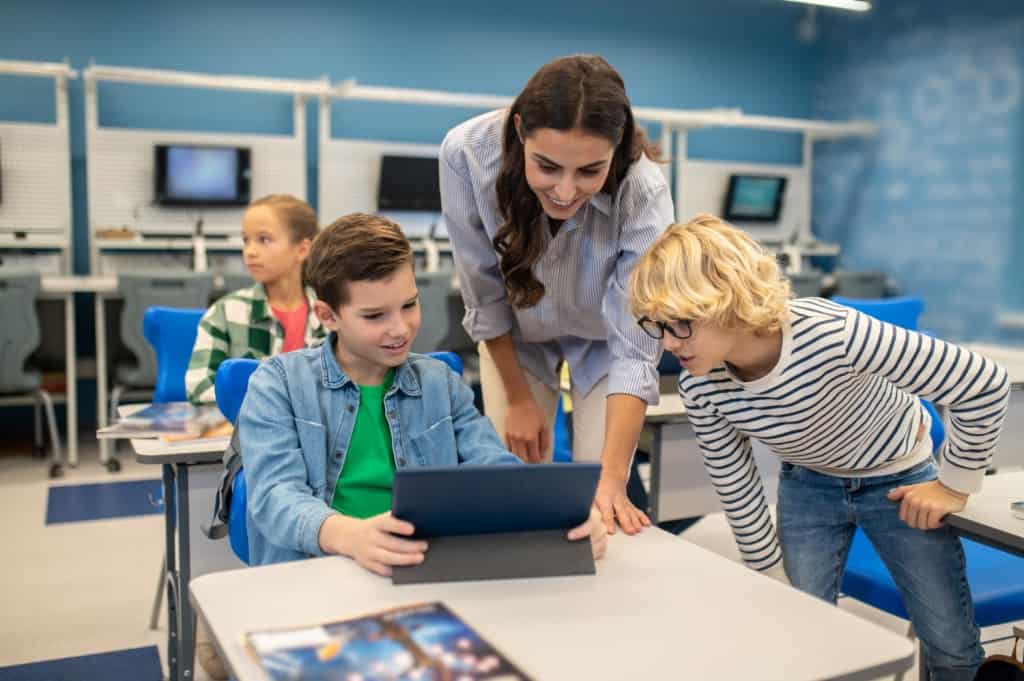 Despite its popularity, it is not suitable for all of us. Some people require an alternative with novel features and a more affordable price. Therefore, if you're ready to try out new solutions or just want additional information before deciding which platform is best for you. Here are some Quizizz Alternatives:
#1 – AhaSlides
AhaSlides is a must-have platform that helps you create super quality time with your class with features like live quizzes – not only allowing you to design your own questions but also allowing you to get feedback from students immediately, thereby helping you to know how well students understand the lesson to adjust teaching methods.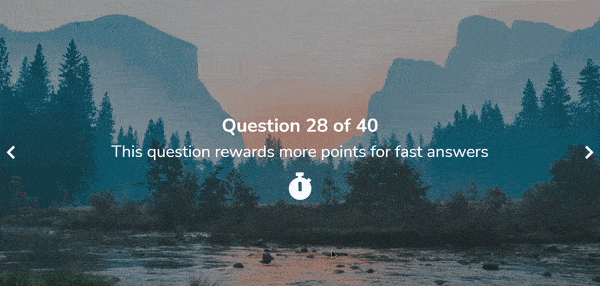 Plus, your class will be more fun and engaging than ever with fun activities like group study with random team generator or word cloud. In addition, you can stimulate creativity and students' creativity with brainstorming activities, debate with various customized templates available from AhaSlides, and then surprise the winning team with a spinner wheel.
You can explore more AhaSlides features with the annual plans price list as follows:
Free
Essential – $7.95/month
Plus – $10.95/month
Pro – $15.95/month
#2 – Kahoot!
Kahoot! is also a popular online learning platform that allows teachers to create and share interactive quizzes and activities with their students.
According to Kahoot! itself shared, it is a game-based learning platform, so it will be geared more towards a face-to-face classroom environment where students can create a fun and competitive atmosphere through learning with games. These shareable games include quizzes, surveys, discussions, and other live challenges.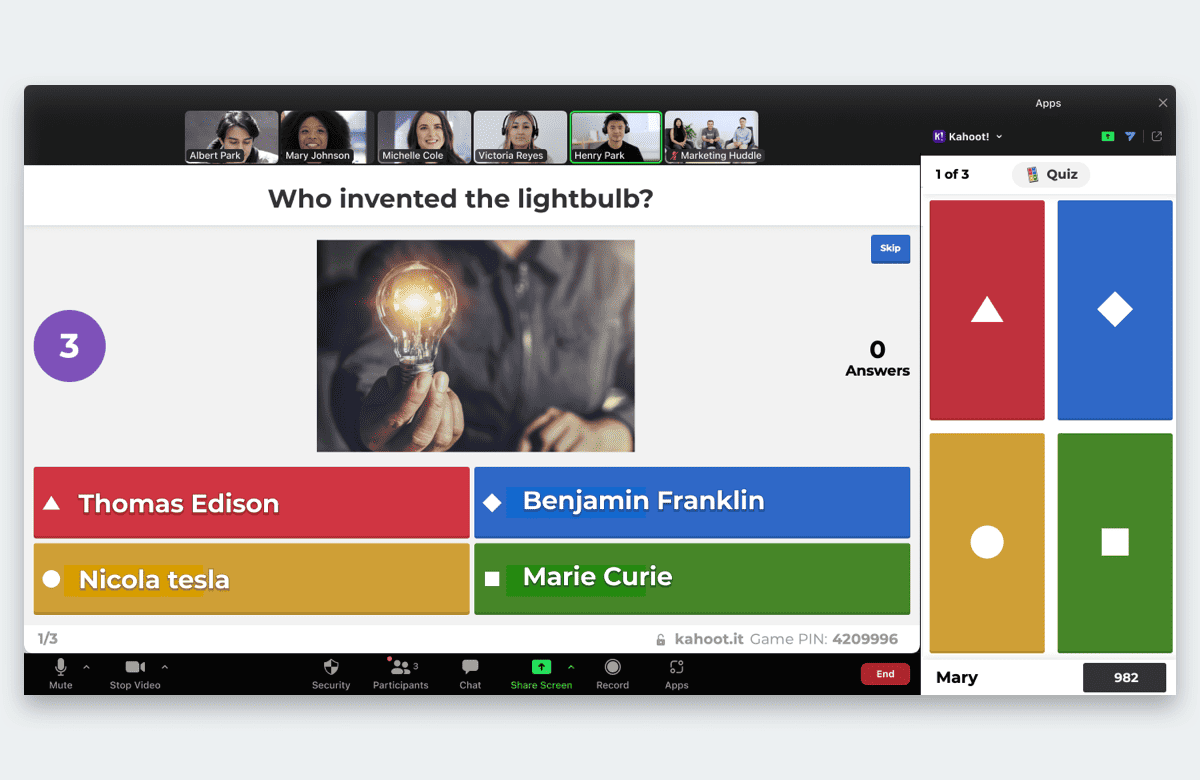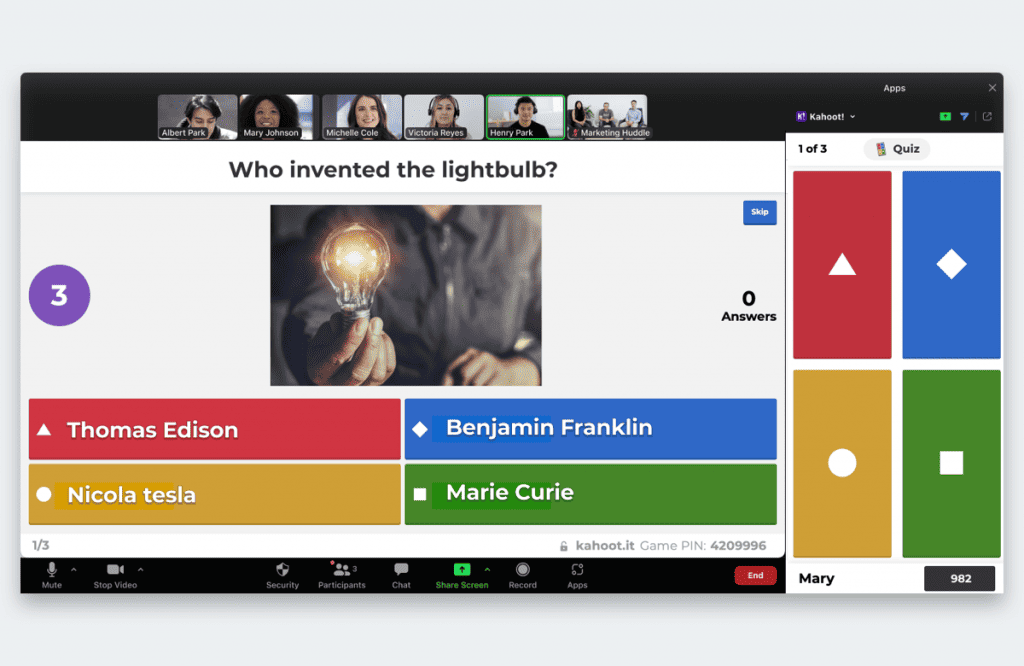 The price of Kahoot! for teachers is
Kahoot!+ Start for teachers – $3.99 per teacher/month
Kahoot!+ Premier for teachers – $6.99 per teacher/month
Kahoot!+ Max for teachers – $9.99 per teacher/month
#3 – Mentimeter
Mentimeter is also one of the most commonly used tools for you to create an interactive and interesting lesson for your class. In addition to the quiz creation features, it also helps you evaluate the effectiveness of the lecture and students' opinions with the live poll and Q&A.
Moreover, it helps to spark great ideas from your students and make your classroom dynamic with a word cloud and other engagement features.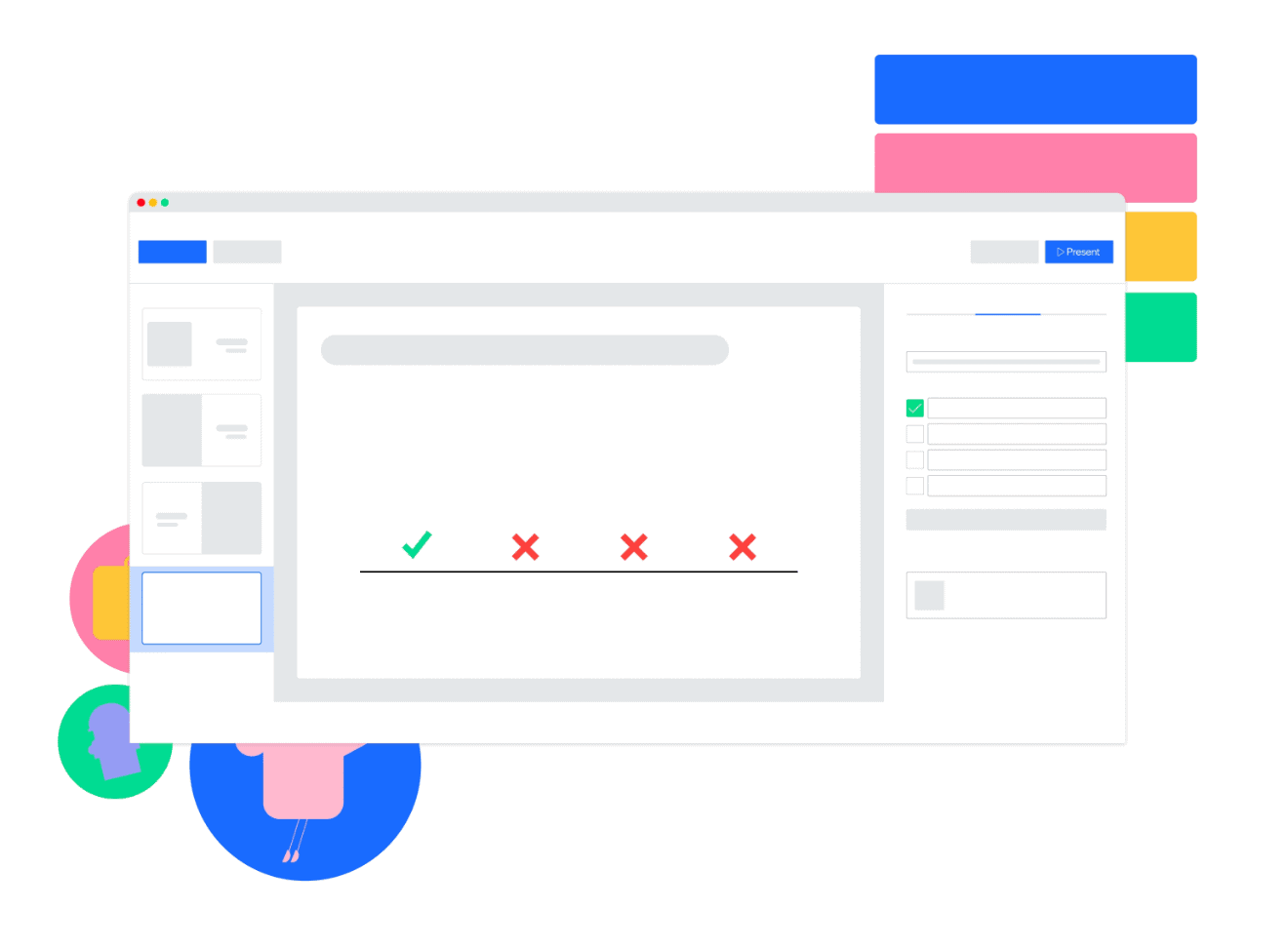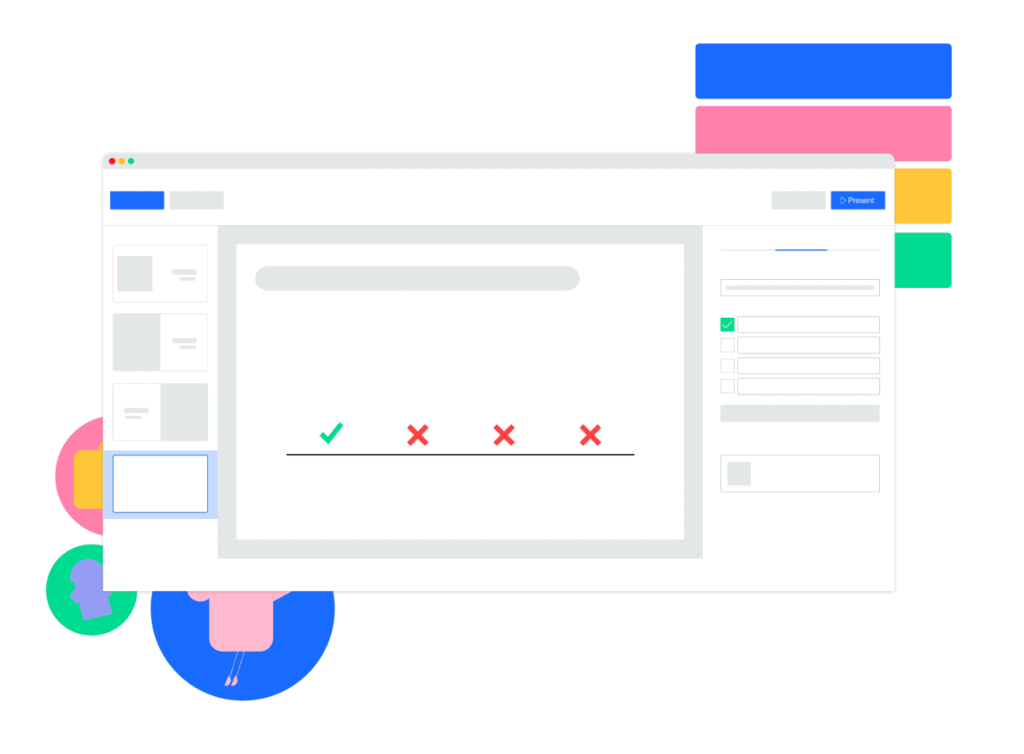 Here are the educational packages it offers:
Free
Basic – $8.99/month
Pro – $14.99/month
Campus – Customizable according to your needs
#4 – Prezi
If you are looking for a solution to design immersive and seemingly engaging classroom presentations, Prezi could be a good choice. It is an online presentation platform that allows teachers to create lively presentations using a zooming interface.
Prezi helps you to create presentations with zooming, panning, and rotating effects. Plus, it offers a wide variety of templates, themes, and design elements to help users create seemingly appealing lectures.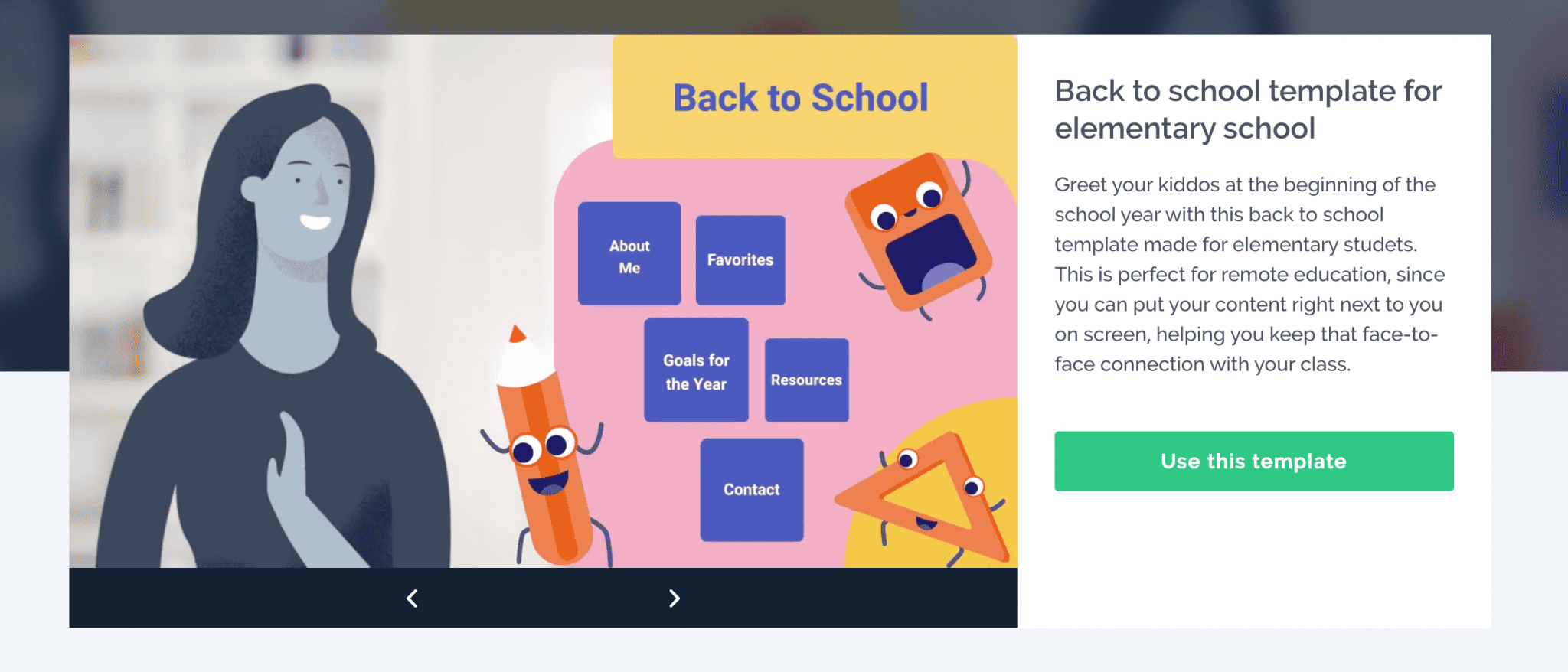 Here is its price list for students and educators:
EDU Plus – $3/month
EDU Pro – $4/month
EDU Teams (For administration and departments) – Private quote
#5 – Slido
Slido is a platform to help you better gauge student acquisition with surveys, polls, along with quizzes. And if you want to build an interesting interactive lecture, Slido can also assist you with other interactive features such as word cloud or Q&A.
In addition, after finishing the presentation, you can also have a data export to analyze whether your lecture is attractive and convincing enough for students, from which you can adjust the teaching method.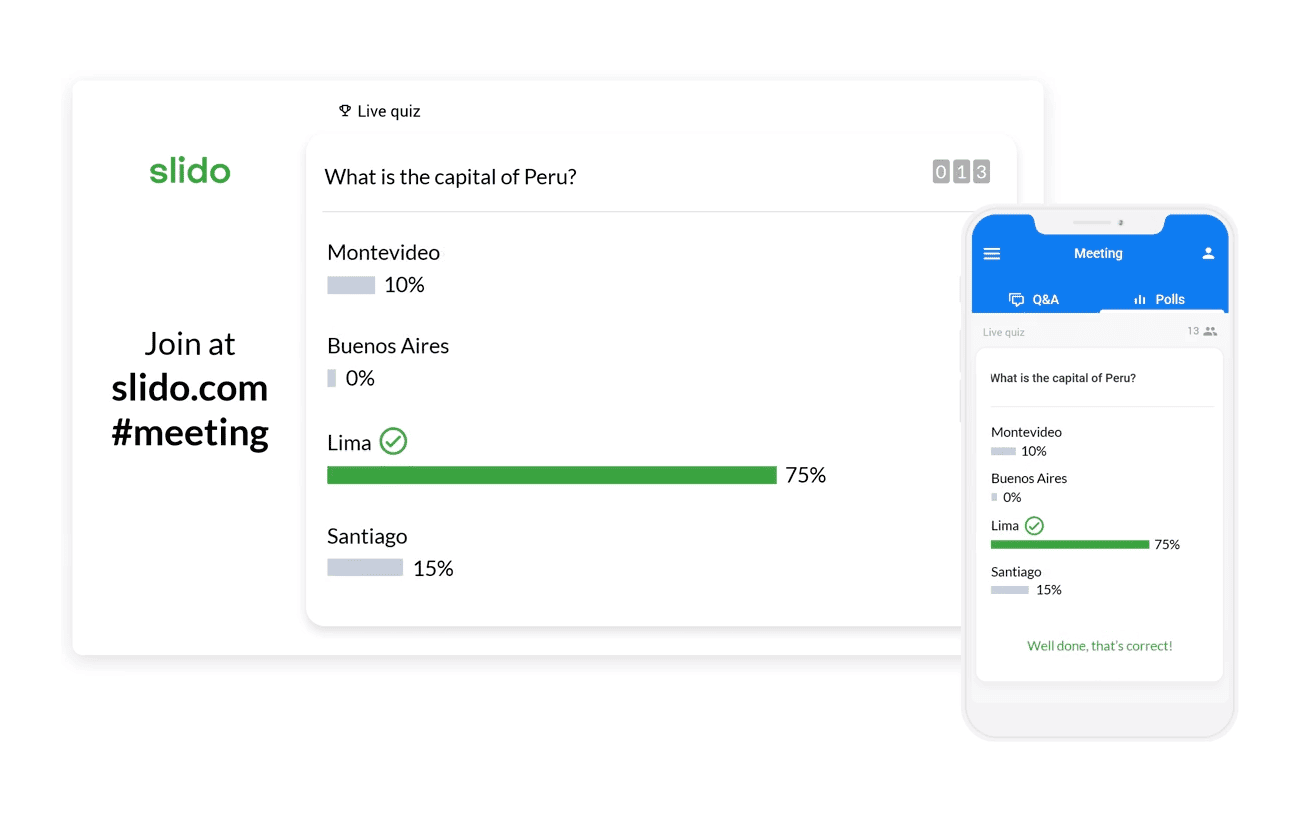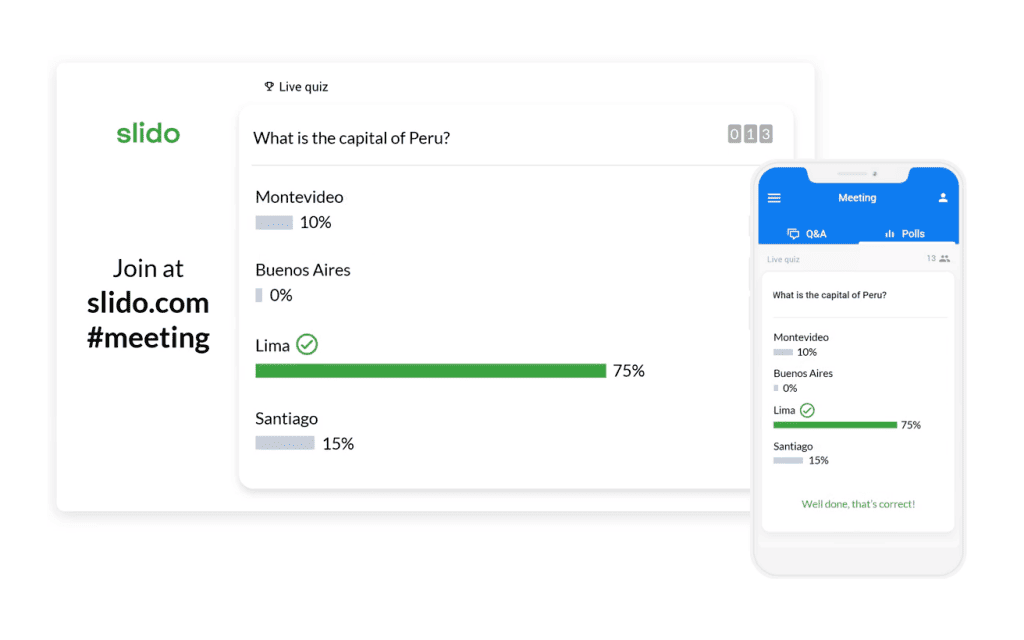 Here are the annual plans' prices for this platform:
Basic – Free forever
Engage – $10/month
Professional – $30/month
Enterprise – $150/month
#6 – Poll Everywhere
Similar to most interactive presentation platforms above, Poll Everywhere helps make learning fun and engaging by incorporating students' participation and interaction into the presentation and lecture.
This platform allows you to create interactive polls, quizzes, and surveys for live and virtual classrooms.
And it has a price list for K-12 education plans as follows.
Free
K-12 premium – $50/year
School-wide – $1000+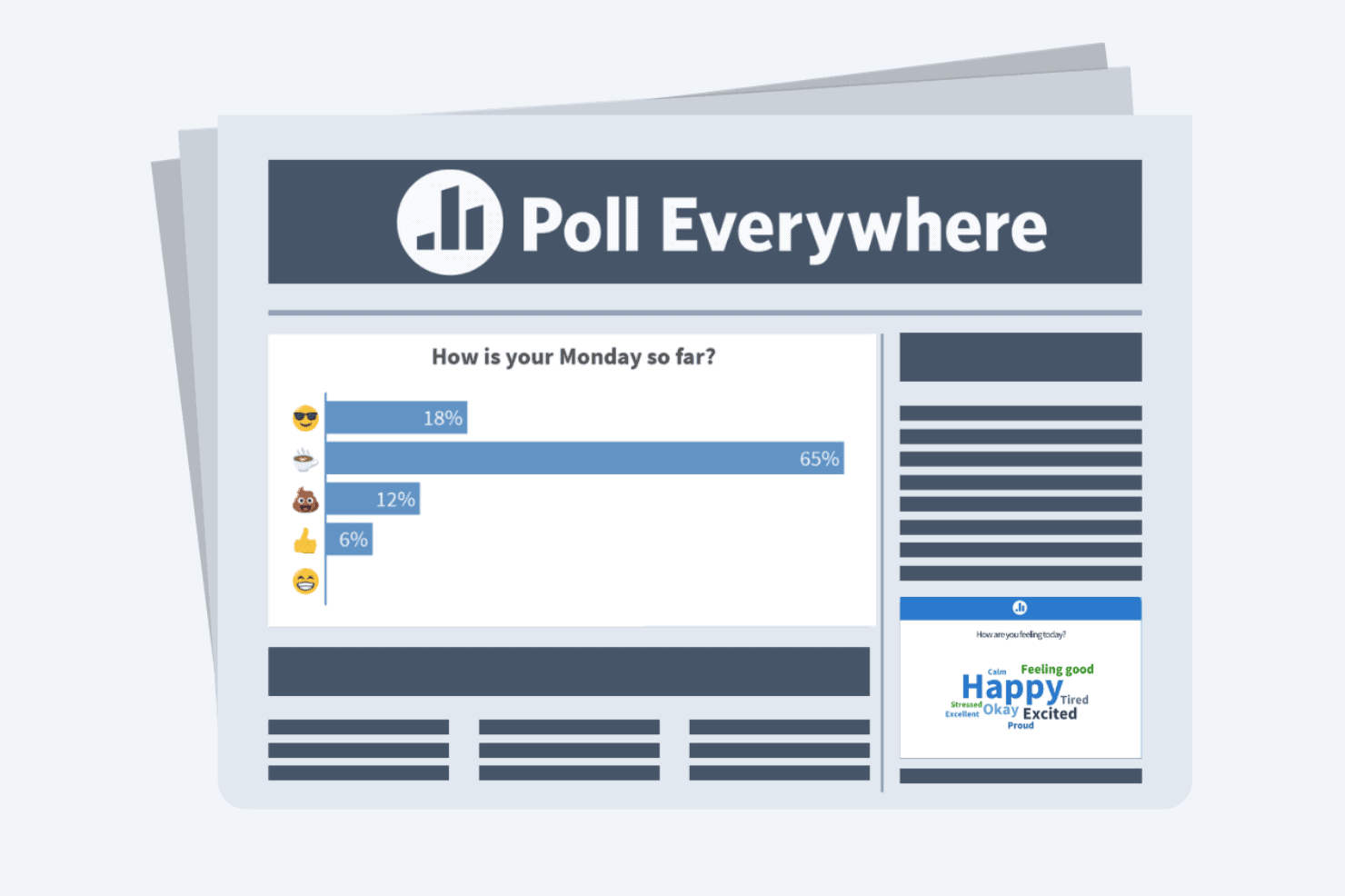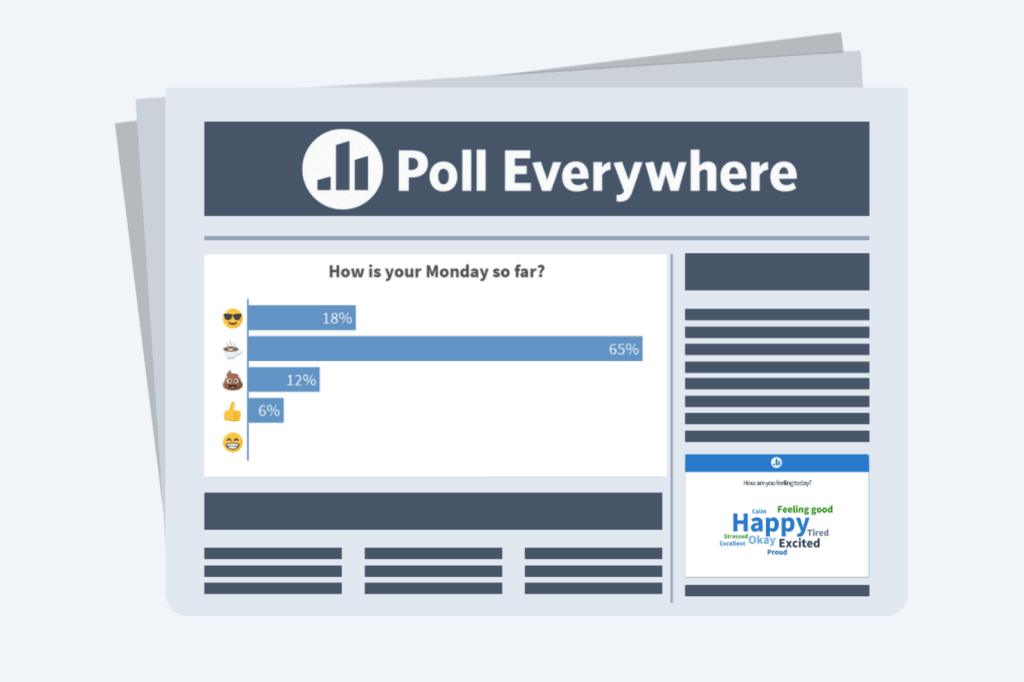 Tips To Choose The Best Quizizz Alternative
Here are some tips to help you choose the best Quizizz Alternative
Consider your needs: Do you need a tool to create quizzes and assessments, or do you want to create lectures that engage your students? Understanding your purpose and needs will help you choose a platform that meets your requirements.
Look for Features: Today's platforms have a lot of compelling features with varying strengths. So, compare to find the platform with the ones you need and help you the most.
Evaluate the ease of use: Choose a platform that is user-friendly, easy to navigate, and integrates with other platforms/software/devices.
Look for pricing: Consider the cost of the platform and whether it fits your budget. You can try the free versions before making a decision.
Read reviews: Read reviews from other educators for the strengths and weaknesses of different platforms. This can help you make informed decisions.