Are you searching for an audience engagement software similar to Slido? We have tried over a dozen of Slido alternatives, and here's our answer.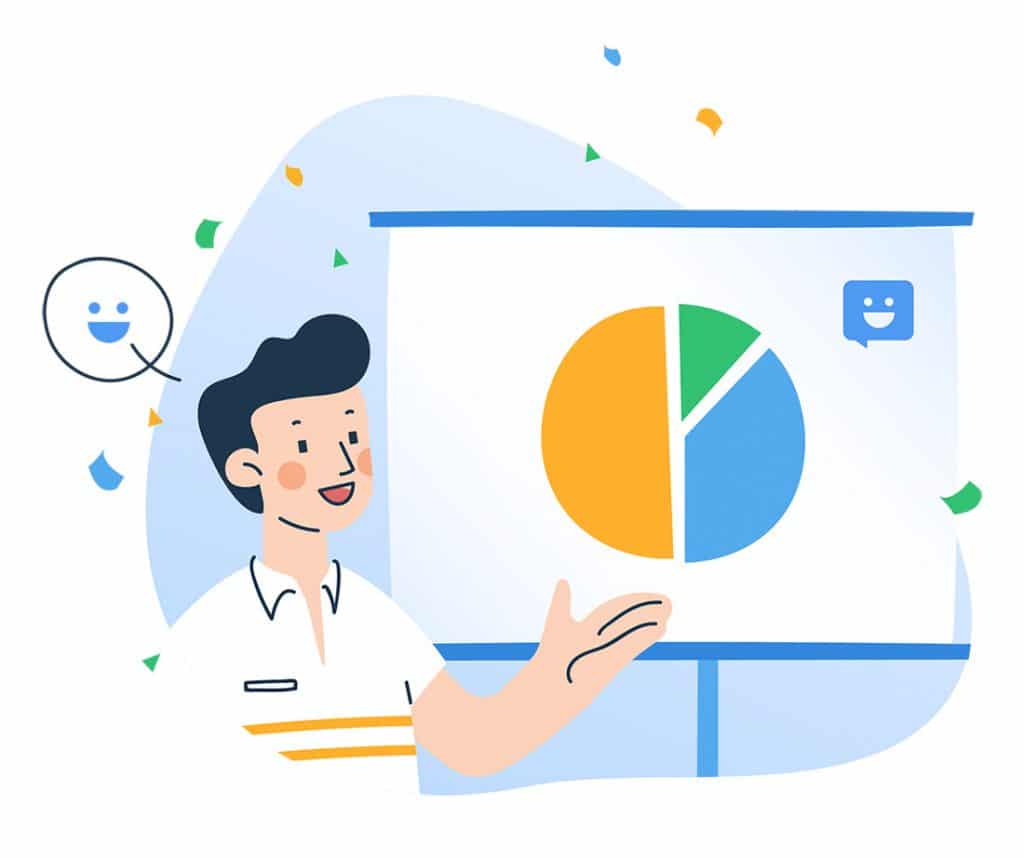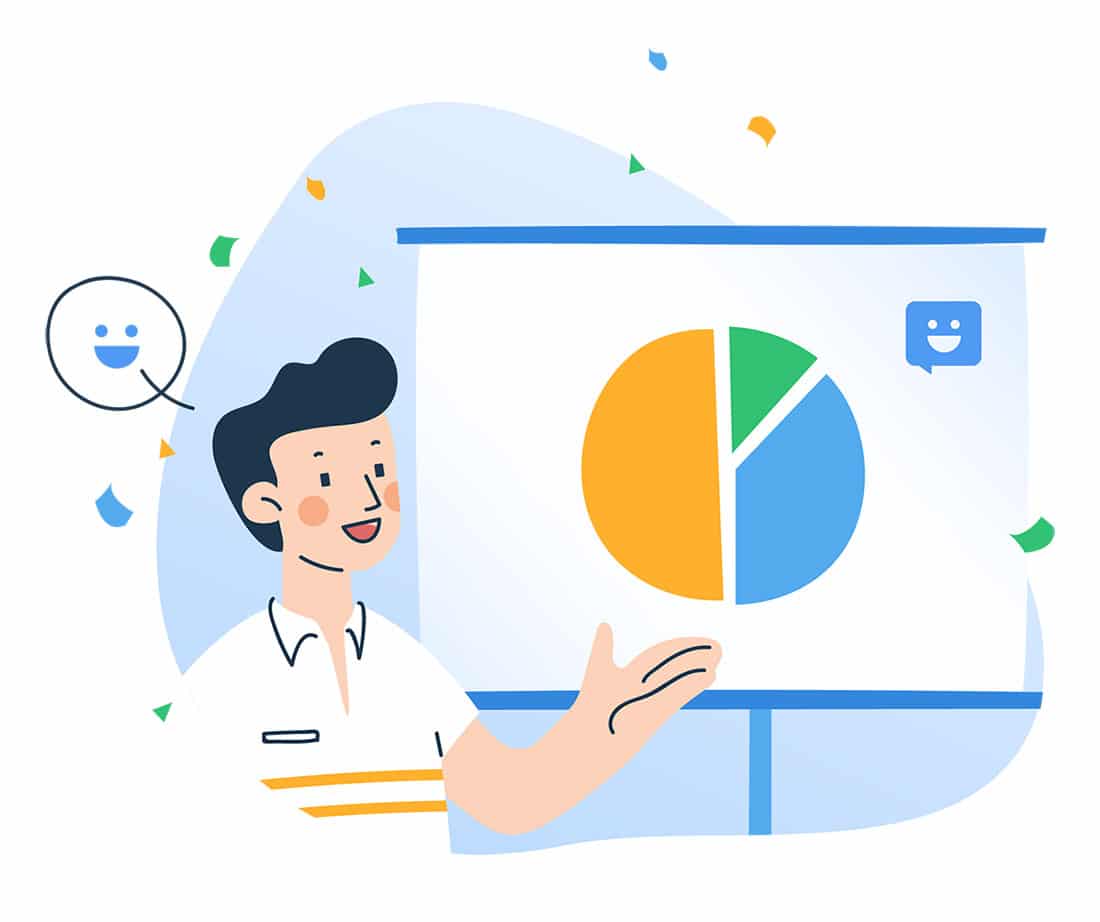 Slido is a Q&A and polling platform that enhances communication and increases interaction at events and meetings. Presenters can crowdsource questions from their audience, run live polls and surveys to get insights.
However, its limited questions types and lack of customisation may hinder users from running a fully engaging presentation. Slido's steep pricing can also be unwelcoming for users that don't have a massive budget for software.
AhaSlides, on the other hand, is a fully integrated presentation software, providing its users with every tool you need to create a fully dynamic and inclusive experience for your audience! Apart from Q&A and polling options, you can set up Content Slide and Quiz Game with AhaSlides to add more depth and engage the whole room in your presentation!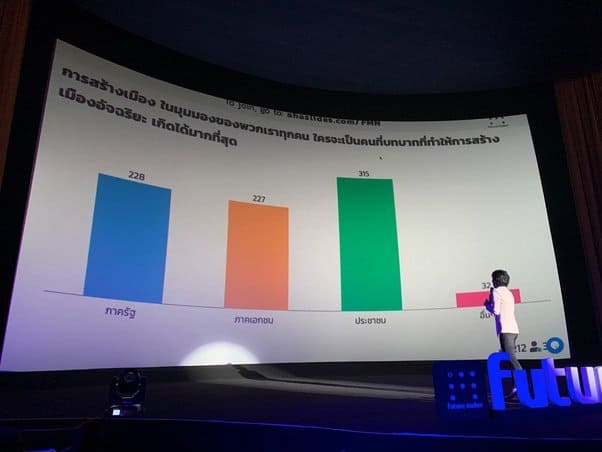 With its wide array of customisation options and surprisingly intuitive interface, AhaSlides works best for all types of event, either you are a professional, an educator or are seeking to create icebreaker games with your buddies! It offers you various pricing plans at significantly-lower-prices than Slido, making it suitable for every purpose of your use!
Comparison Between Slido and AhaSlides: What Is The Better Choice?
AhaSlides
Slido
Remote Clicker
✅ Adaptable
❌ Unadaptable
Live Polls
✅ Yes
✅ Yes
Content Slide Options
✅ Yes
❌ No
Quiz Games
✅ Yes
❌ No
Questions per Presentation
✅ Unlimited
❌ 03
Poll Chart Types
✅ Bar, Pie, Donut Chart
❌ Bar chart
Insert Images
✅ Yes
❌ No
Embed Youtube Videos
✅ Yes
❌ From $1200
Presenter's Pacing
✅ Yes
❌ From $900
Customised Theme
✅ Yes
❌ From $1200
Customised Branding
✅ From $240
❌ From $1200
Biling Information
✅ NOT required for Free users
✅ NOT required for Free users
Plans & Pricing
Essential Plan
From $4.95 / month (incl. VAT)
Monthly plans available
Private Plan
From $75 / month (excl. VAT)
Monthly plans NOT available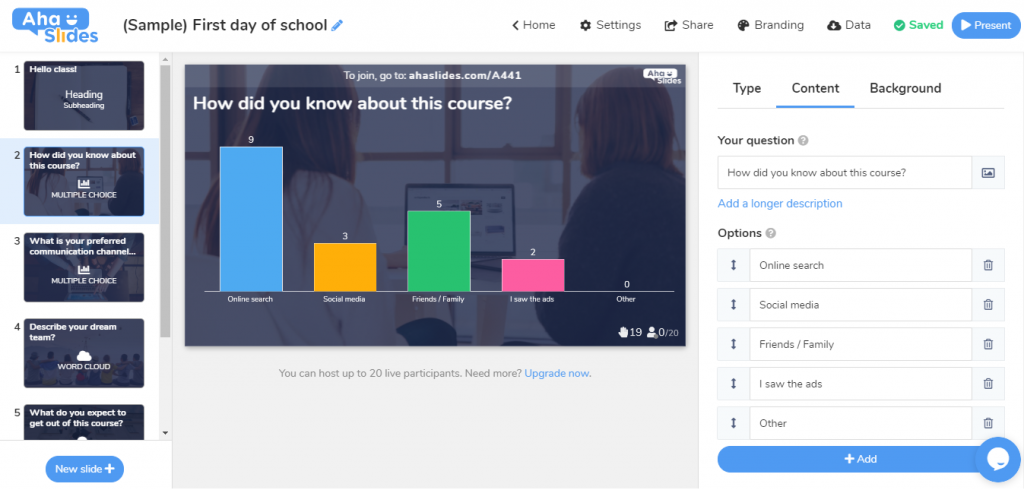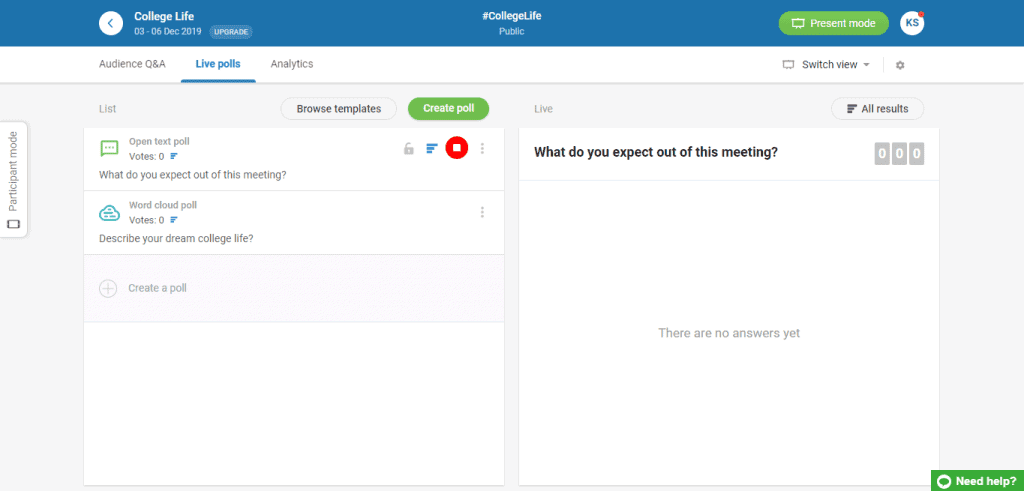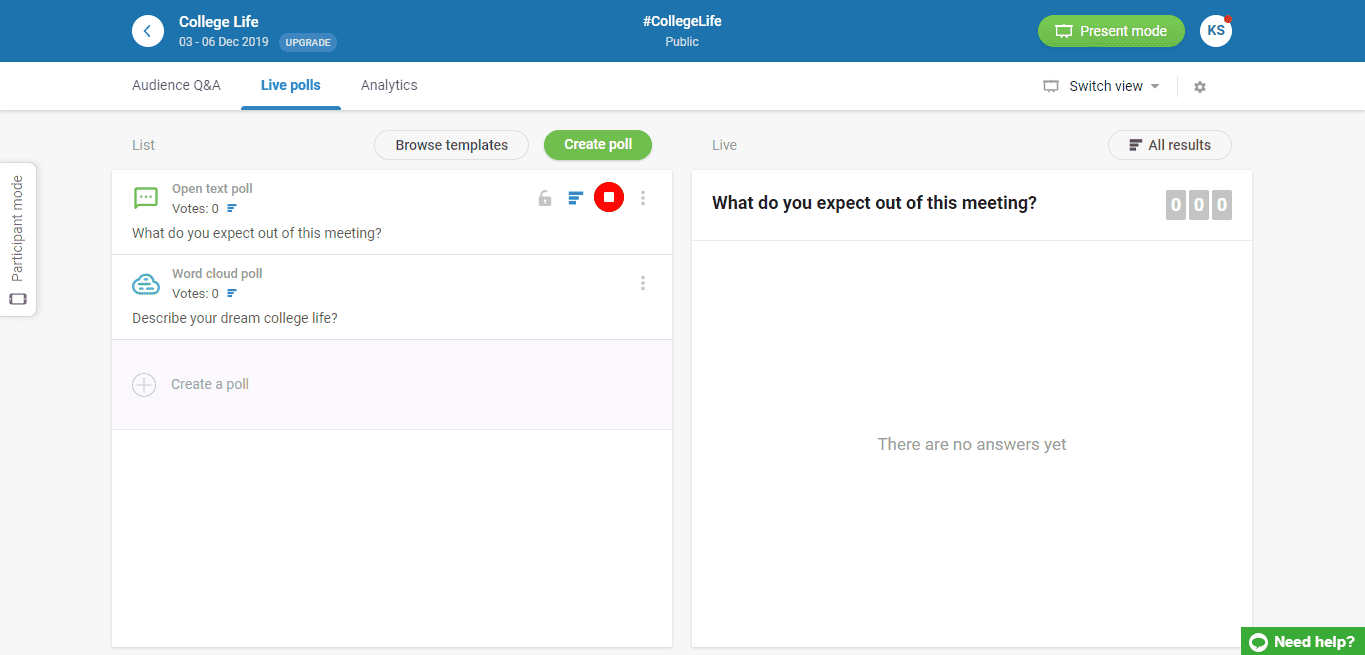 What presenters think…
"10/10 for AhaSlides at my presentation today – workshop with about 25 people and a combo of polls and open questions and slides. Worked like a charm and everyone saying how awesome the product was. Also made the event run much more quickly. Thank you! 🙏🙏👏🏻👏🏻👏🏻"
"Thank you AhaSlides! Used this morning at MQ Data Science meeting, with approx 80 people and it worked perfectly. People loved the live animated graphs and open text 'noticeboard' and we collected some really interesting data, in a quick and efficient way."
Iona Beange – The University of Edinburgh
The best free alternative to Slido – our decision
Various integrated interaction and content slide tools, various question types and amazing simplicity, offered at a highly reasonable price, are what make AhaSlides stand out as the go-to option among the many different alternatives to Slido today. AhaSlides is the all-in-one presentation software you need to shine in your performance!