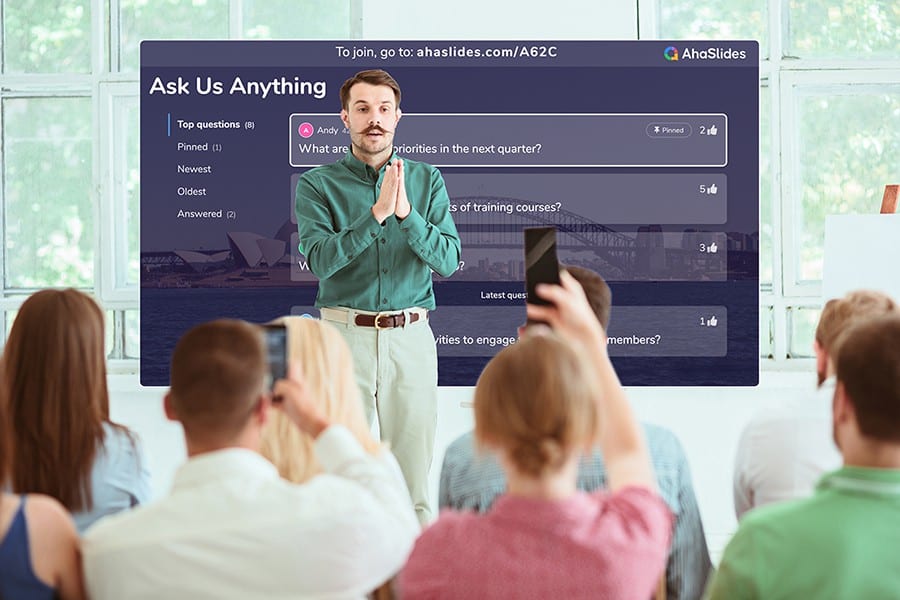 Looking for a tool to improve your team performance?
Gather your team members by a fun quiz on AhaSlides. Sign up to take free quiz from AhaSlides template library!
🚀 Grab Free Quiz☁️
FAQ
Frequently Asked Questions
---
Got a question? We've got answers.
A leadership development plan is a structured approach to improving an individual's leadership skills and capabilities. It is a personalized roadmap that outlines specific goals, strategies, and actions to enhance leadership competencies and achieve professional growth.
Writing a leadership development plan involves systematically articulating your goals, strategies, and actions to enhance your leadership skills. Firstly, you must research first, define leadership development goals, identify strategies and actions, create a timeline, seek resources and support from others, establish evaluation and feedback mechanisms, monitor and adjust, so the development plan should hold commitment and accountability.
You can search online with keywords such as "leadership development plan template" or "leadership development plan example." This will provide you with various templates available on websites, blogs, and professional development platforms. You can customize these templates to suit your specific needs. There are also Professional Development Organizations you can find, as they share lots of free and paid templates as a starting point to create your plan. There are also books, guides and different groups you can network with to get the best templates suitable for your needs.