Is advocacy similar to leadership? It can be. But many more skills and qualities are needed to be a good leader. So what are leadership traits that every leader should think of in 2023?
If you carefully observe, you will realize many typical traits of successful leaders. They are result-driven, decisive, and knowledgeable. This article introduces an ultimate approach to leadership and ten qualities that determine a good leader in any context. Let's dive in if you are ready to learn new insights into good leadership traits or aim to be a good leader.
Table of Contents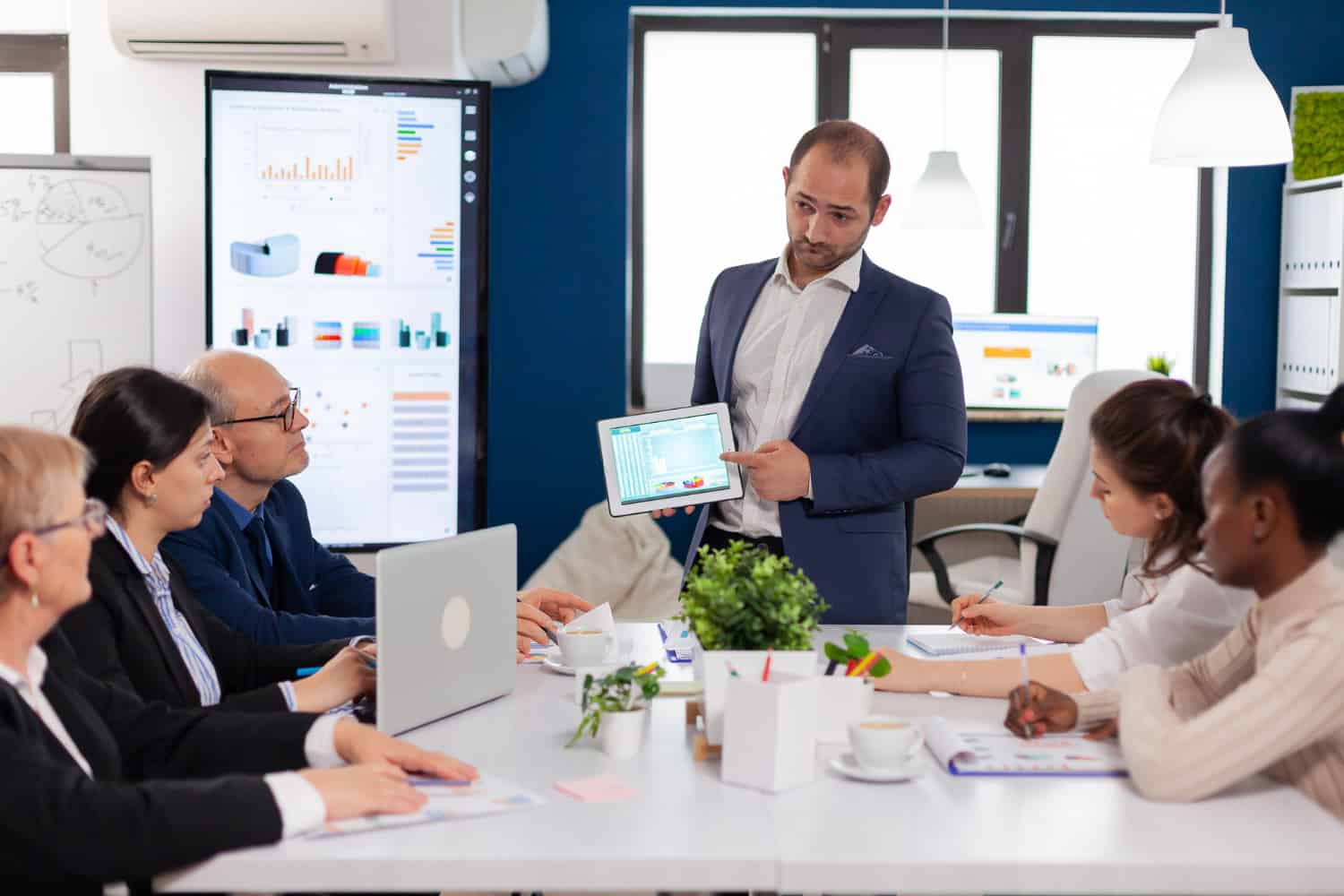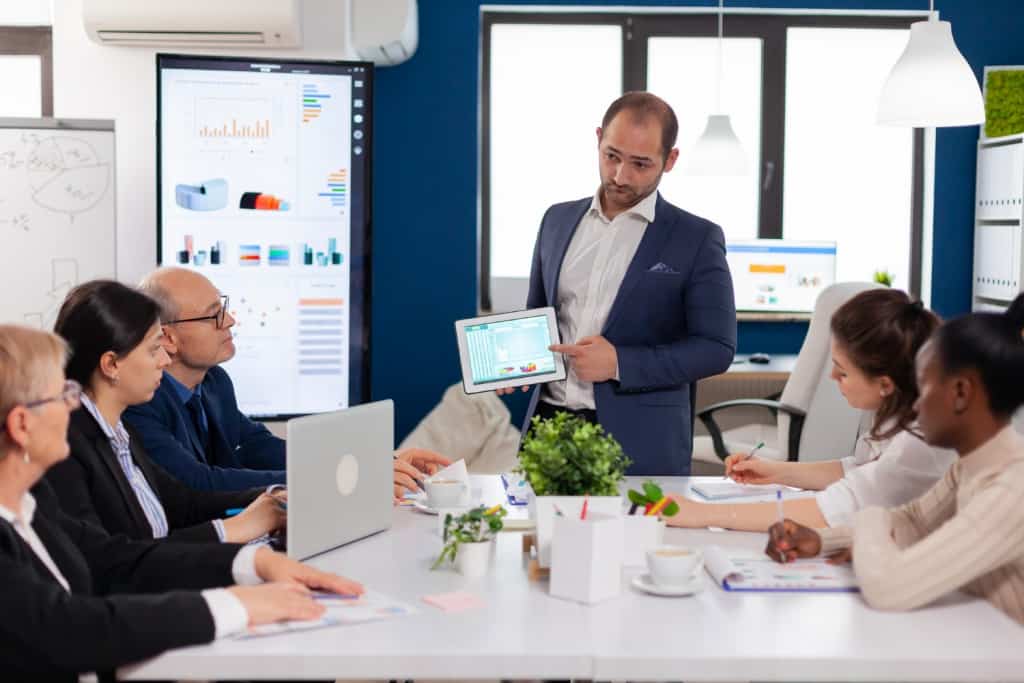 More Tips with AhaSlides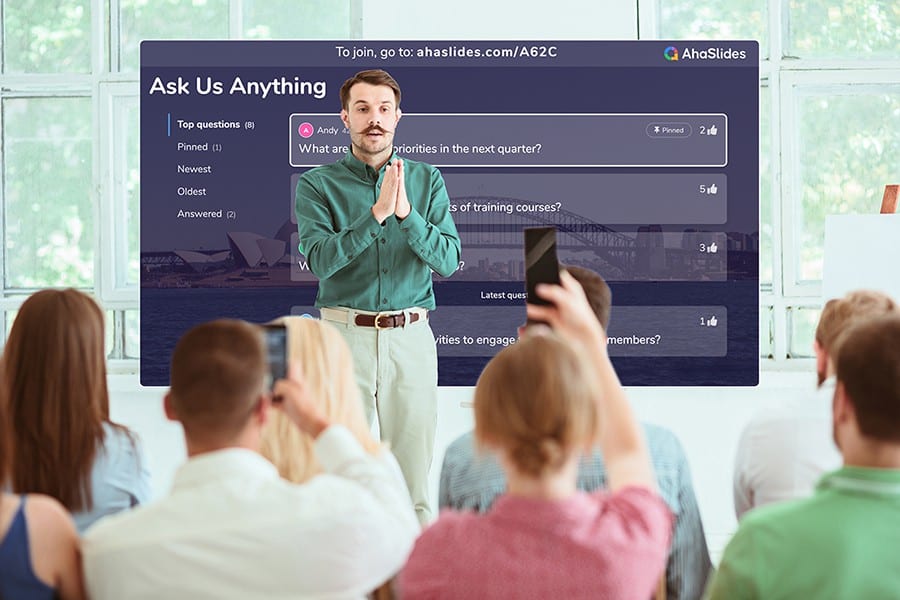 Looking for a tool to engage your team?
Gather your team members by a fun quiz on AhaSlides. Sign up to take free quiz from AhaSlides template library!
🚀 Grab Free Quiz☁️
Overview
| | |
| --- | --- |
| When did the term "leadership" appear? | The late 1700s. |
| Where does "leadership" exist? | Leadership can occur in all organizations and society levels, not just in the workplace. |
Overview of the term "leadership".
What are Leadership Traits, and Why are They Important?
Leadership is a significant aspect of the development and success of any organization, profit or nonprofit, government or non-government. Poor leadership styles can drive the failure of business performance and inability to commit to group achievement, and question whether there are any commonalities between great leaders. In trait leadership theory, effective leadership possesses the same qualities or characteristics as heritable attributes differentiating leaders from non-leaders.
Leadership traits can be learned and practised through formal or informal training and experience. Leaders are not born to be made; they learn leadership skills while growing. But can leadership traits be affected or transferable? Features can be mobile across industries and positions and depend on the desire and willingness of leaders to motivate and inspire others.
In the age of technology and digital revolution, there are new forces reshaping leadership traits, as Vince Molinaro introduced in his recent research, including transformative technology, geopolitical instability, revolutionizing the working environment, delivering diversity, and repurposing corporations.
In addition, leader traits and effectiveness or performance have a strong relationship. Successful leadership traits are the combination of good leadership qualities that ensure that all participants earn benefits and, at the same time, key objectives achieving. Understanding which qualities define good leadership traits is essential to complete tasks and goals.
Benefits of Having Excellent Leadership Traits
Leaders are not the best people but the best people who can instruct and inspire employees to continually commit to the company. Here are five benefits of having a great leader in your organization in terms of individuals and company:
With a clear vision, successful leadership sets realistic and achievable objectives but not too quickly, so their team has to invest the effort to achieve them. 
They are good at mapping out the best SOP (Standard operating procedure) for their employees to work smartly and reach the highest results.
With rich experience and knowledge, an effective leader can appoint the right person for the right job to get the best performance.
A leader possessing good leadership traits is the model of ethics; they are likely to encourage healthy competition, moral values and cultural diversity in the workplace so that each employee finds it comfortable to work long-term. Thus the employee retention rate can be increased.
Good Leadership can increase team effectiveness, which drives a company to succeed in a market related to revenue and profit increase.
17 Perfect Qualities of Leadership Traits
#1. Communication
Good communication skill is significant, which includes both verbal and non-verbal communication. It is not only passing information to others but how to convey it in an inspiring way so that each employee can accept or believe it. It can be active listening, body language and public speaking and more. The art of communication can lie under how leaders compliment, reward or punish subordinates for the tasks they complete or incomplete.
#2. Advocacy – Leadership traits
An advocated leader shows you their active listening and empathy toward each employee so they can advocate with trust. They don't pressure others; they try to listen and seek to understand rather than focus on problem-solving only. They won't let assumptions making happen too quickly and proactively take action before someone ask for help.
#3. Expertise – Leadership traits
Influential leaders don't need to be the most experienced or innovative in the team, but they are knowledgeable enough to persuade others to follow their standards and principles. Learning is a lifetime process, and they are hungry to be educated. They're always looking for opportunities to improve and broaden their perspectives about themselves, others, and the world around them. Every decision they make is wrong; the passion lies behind it.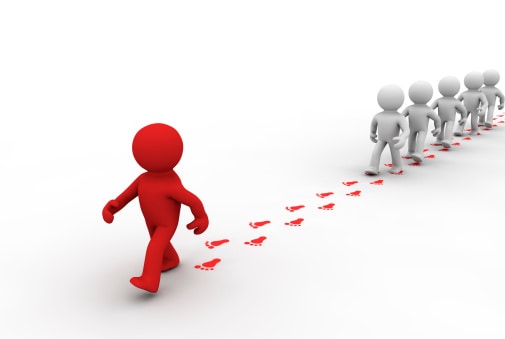 7 Tips to Improve Leadership Traits
Identify strengths and weaknesses in your leadership style and your team performance.
Spend time communicating with your employees and understand their situation
Collect surveys and learn from feedback
Reflect on your failure and success and learn from it
Create frequent team building activities, uses bonuses and incentives to reward your best and in progressing employees
Create development training for your employees to reskill and upskill frequently
Create leadership and management training to find out potential leaders to support you better in team management
The Bottom Line
So, let's check out the above great leadership traits! Being an effective leader is not easy. Many qualities can be used to define good leadership traits, but the above ten rates are among the most popular ones that most leaders possess.
Perks or punishment? It is a challenging question many leaders ask themselves when managing to deal with their subordinates. Rewarding your employees with some bonus, incentives, and gifts,…. is never a bad idea to boost team performance and bonding. AhaSlides with diversified games, surveys and quizzes can help leaders show appreciation and care to their employees, present ideas and communicate more effectively. 
FAQ
Frequently Asked Questions
---
Got a question? We've got answers.
Strong leadership qualities encompass a range of attributes and skills that enable leaders to inspire and guide others effectively. While different leaders may excel in different areas, some of the strongest leadership qualities include vision, empowerment, integrity, empathy, communication, emotional intelligence and decisiveness.
Effective leadership traits contribute to improved team performance. When leaders possess qualities such as clear communication, empathy, and accountability, they create a positive work environment where collaboration, productivity, and innovation thrive. Good leadership traits foster trust, open communication, and a shared sense of purpose among team members, leading to enhanced performance and outcomes.