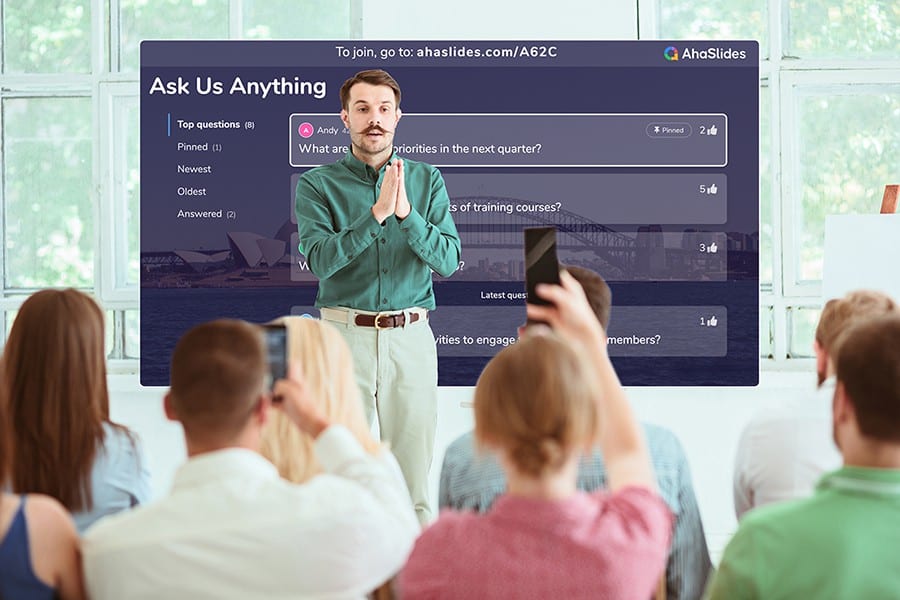 Get to know your mates better!
Use quiz and games on AhaSlides to create fun and interactive survey, to gather public opinions at work, in class or during small gathering
🚀 Create Free Survey☁️
FAQ
Frequently Asked Questions
---
Got a question? We've got answers. If you have some other questions, see our support center.
Best Survey Tools in 2023 includes AhaSlides, SurveyMonkey, Google Forms, Qualtrics, SurveyGizmo, TypeForm and FormStack…
Yes, besides free Google Forms, you now can try AhaSlides slides, as we allow users to add interactive elements, along with so many types of questions to make the survey feels better, including Open-ended questions, multiple choices and pick image questions...
There are a few steps you should do before going lives with your online survey, including (1) preview the survey (2) Test the survey on multiple devices (3) Test the survey logic, to see if the questions make sense (4) Test the survey flow (5) Test the survey submission (6) Get feedback from others to see if they experienced any issues found.