Everyone is different, and so are presentations by different speakers. However, some people do a better job of making their presentations unique from others. The key to this is definitely "individuality", the level to which you can express your personality through your presentations and set your own stamp on them! Although this may seem to be a vague term, you can make your persona shine with 3 small tips from us!
1. Be genuine with your personality
You may be someone with a bright personality and a sense of humour, or someone who is calm and gentle, or even an introvert who is shy at heart. Whoever you are, there is no need to change that and put on a front. Trying to impersonate a particular figure more than often makes you look like a robot on the stage and frustrates both you and the audience. Would you feel comfortable watching someone trying to spice up the atmosphere with unnatural, prepared jokes?
We tend to be afraid that the opposite of our character would make us be a more "authentic" presenter, yet try taking another perspective. Were you a spectator, it is likely that you would have no preconceptions about how the speaker should be, instead you would be impressed by the distinct character and vibe the speaker is radiating. As a speaker, you'd better show the audience how zealous you are about the topic you are discussing, and wow them with useful insights into the topic!
2. Tell your own stories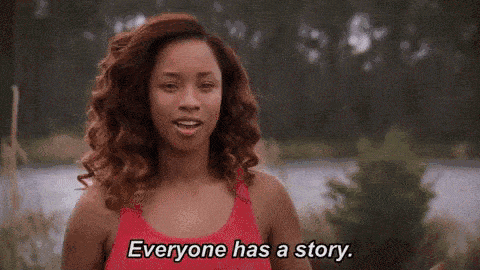 The credibility of the speaker is what impresses the audience the most, and a simple way to do this is to tell stories of your own experience. In this way, they find your speech more "authentic" and thus more persuasive since they feel relatable to them. For example, during her speech on the "Chutzpah" spirits – the endeavouring entrepreneurship spirits of the Israelis, a young speaker recalled her experience of how she overcame the typical fearful attitudes towards making a mistake she had got from the educational style of her country, how she learned to embrace her mistakes and speak up her opinions, then finally got to discover what her true potentials were after studying in Israel. Through the story, the girl could show her personality, invoke inspiration in the audience and make her presentation truly unique.
However, since storytelling can invoke a strong emotional response, sometimes it can get in the way of the subject you are discussing if you don't use it in the right context. Think about when it's better to persuade the audience with logical appeal, or when to let loose as well.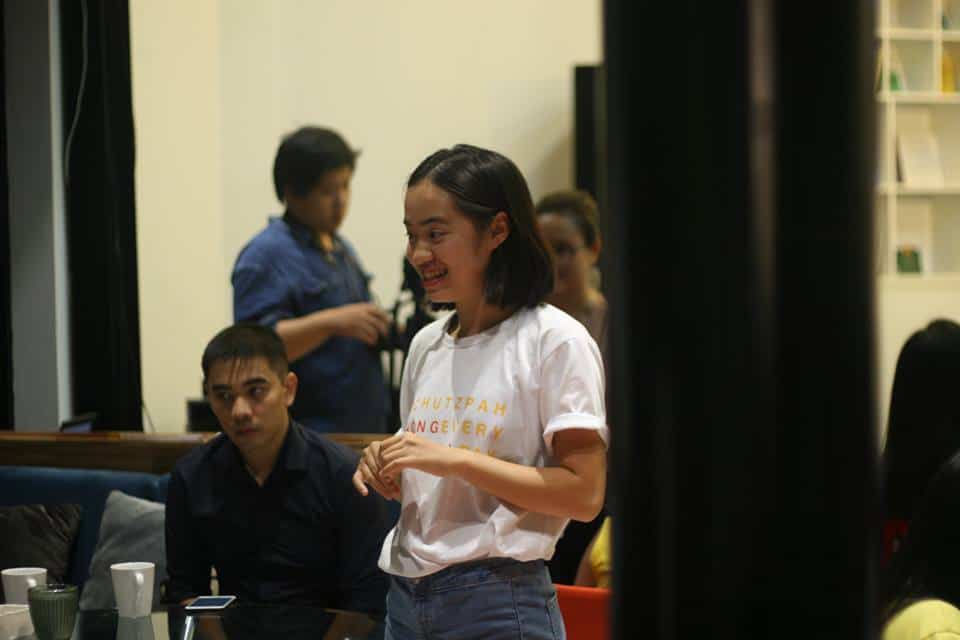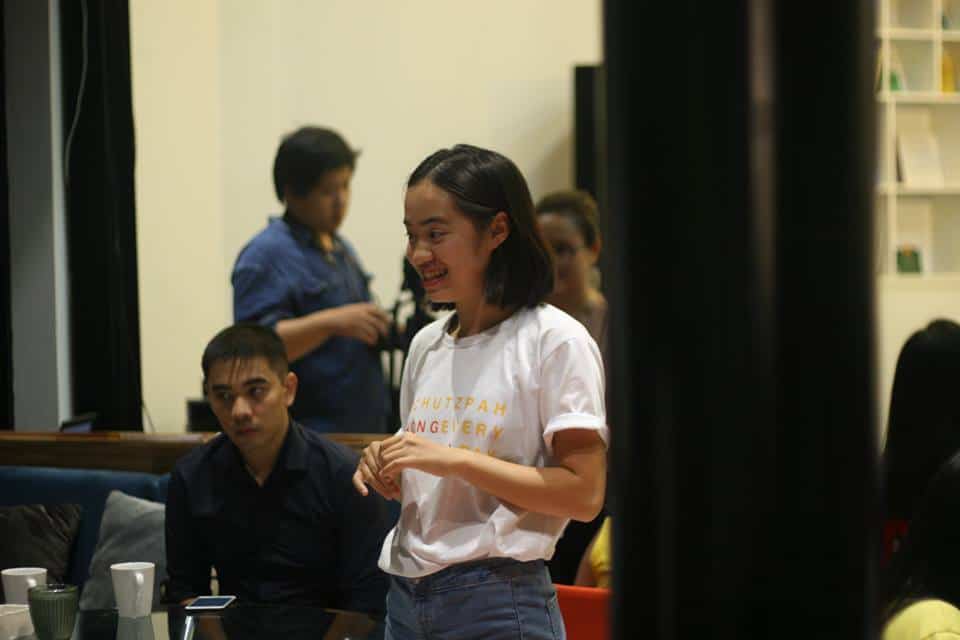 3. Personalize your Slides
This is definitely the most visible way to show your individuality. There are many aspects you should take into consideration when designing your slides to show your style, but you'd better stick to the rule of simplicity.
The colour scheme is the first thing that the audience see, so choose one that you find communicative of the topic you discuss and best descriptive of your personality. It can either be in pastel pink, or simple black-and-white, or even in a bunch of colours, it's your choice! The way you visualize your information can also tell a lot about your personality. For instance, instead of using one default boring charting, you can tailor the chart types to the particular piece of information. Another idea is to make interactive questions on your slides and get the audience to answer them via their mobile phones with AhaSlides. As their responses are displayed live on the screen, you can take time to discuss them in more depth. Make good use of images also, since an image speaks a thousand times more than a word!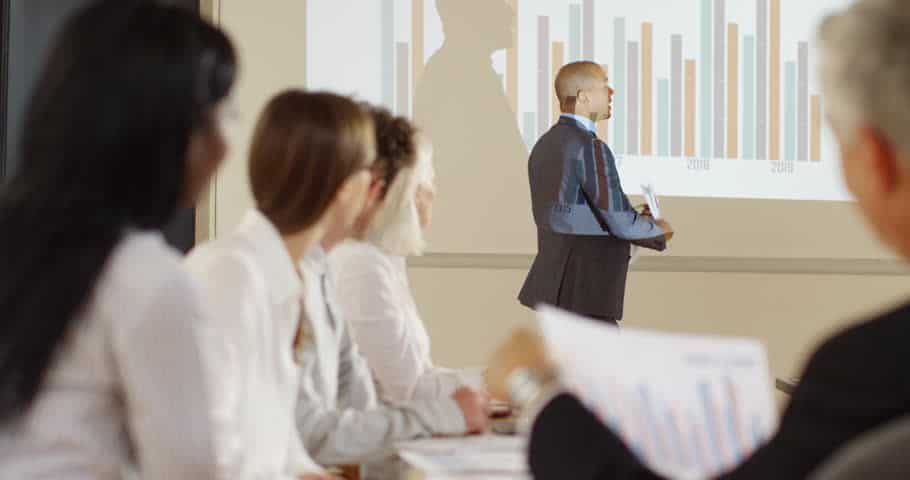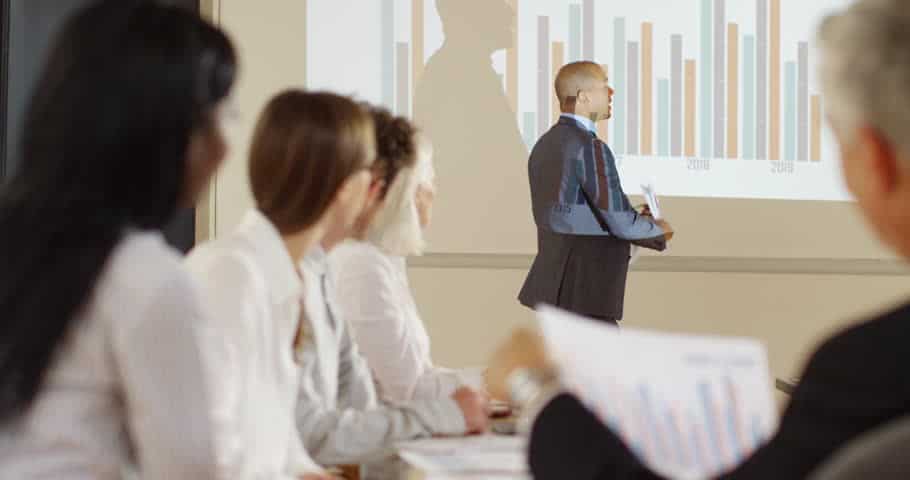 Communicating on the personal level can induce a profound impact on the audience. Take these tips, own them and make them yours! Let AhaSlides be with you to bring the best of your individuality and personality to your presentations!
External Links