It's very common to feel stressed and lacking in confidence during finals week.
Exams can induce fear in all of us.
In those pressured moments, giving up may seem like an easy option but it will only create future regrets.
Instead of surrendering to nerves, find inspiration to motivate yourself. Having motivation and believing in your abilities will lift your confidence enormously.
To help provide encouragement, here are the best exam motivation quotes crafted to inspire you young students!
Read through them when you need a boost💪
Table of Contents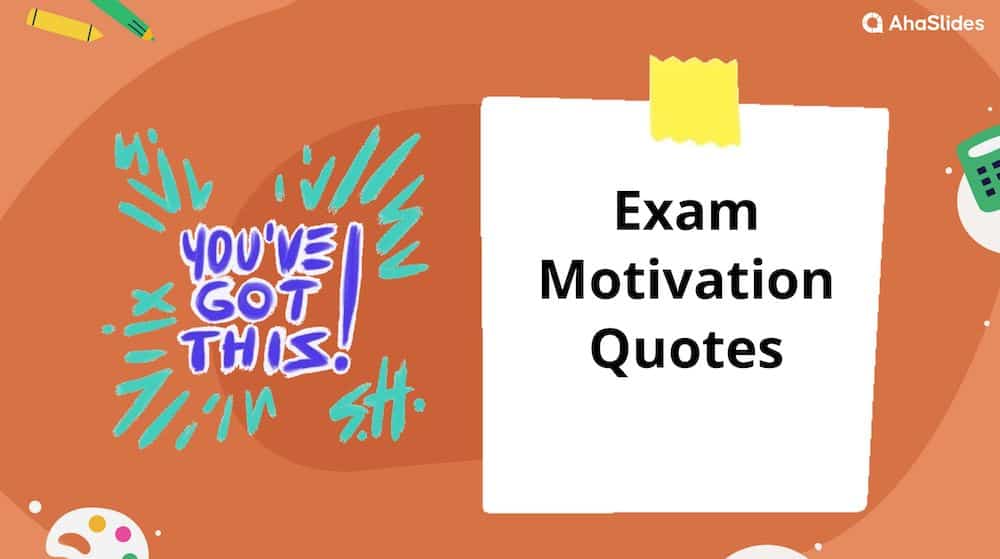 More Inspiration From AhaSlides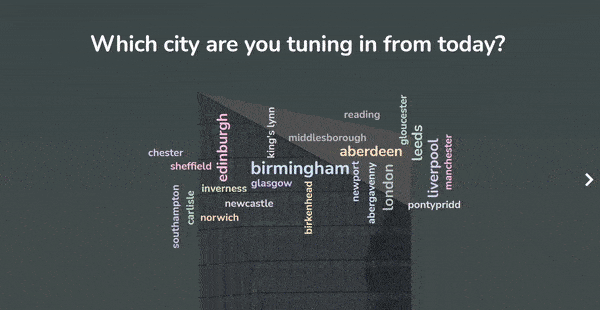 Looking for More Fun?
Play fun quizzes, trivia and games on AhaSlides. Sign up to take free quiz from AhaSlides template library!
🚀 Grab Free Quiz☁️
Motivational Quotes for Studying
"The best time to plant a tree was 20 years ago. The second best time is now." – Chinese Proverb
"It always seems impossible until it's done." – Nelson Mandela
"Don't limit yourself. Many people limit themselves to what they think they can do. You can go as far as your mind lets you. What you believe, remember, you can achieve." – Mary Kay Ash
"The most difficult thing is the decision to act; the rest is merely tenacity." – Amelia Earhart
"Keep your eyes on the stars and your feet on the ground." – Theodore Roosevelt
"Success is the sum of small efforts repeated day in and day out." – Robert Collier
"Your time is limited, so don't waste it living someone else's life. Don't be trapped by dogma – which is living with the results of other people's thinking." – Steve Jobs
"Develop success from failures. Discouragement and failure are two of the surest stepping stones to success." – Dale Carnegie
"The best preparation for tomorrow is doing your best today." – H. Jackson Brown Jr.
"The secret of getting ahead is getting started." – Mark Twain
"Our greatest weakness lies in giving up. The most certain way to succeed is always to try just one more time." – Thomas Edison
"Shoot for the moon. Even if you miss, you'll land among the stars." – Les Brown
"You miss 100% of the shots you don't take." – Wayne Gretzky
"The greatest glory in living lies not in never falling, but in rising every time we fall." – Nelson Mandela
"Hard work beats talent when talent fails to work hard." – Tim Notke
"When one door of happiness closes, another opens, but often we look so long at the closed door that we do not see the one that has been opened for us." – Helen Keller
"What we achieve inwardly will change outer reality." – Plutarch
"Be like a postage stamp – stick to it until you get there." – Eleanor Roosevelt
"Learning never exhausts the mind." – Leonardo da Vinci
"Stay hungry. Stay foolish." – Steve Jobs
"I can do all things through Christ which strengthens me." – Philippians 4:13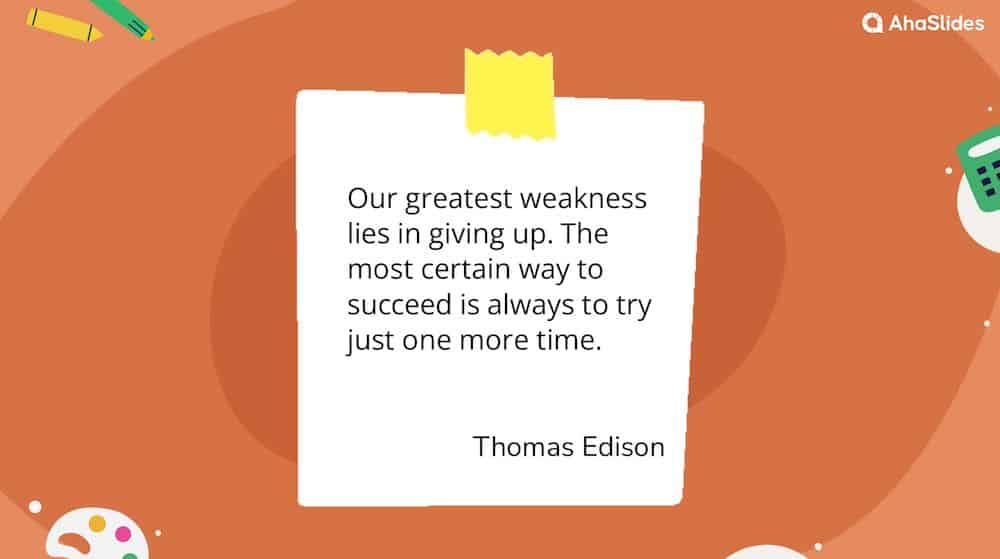 Exam Motivational Quotes for Students
"If you're going through hell, keep going." – Winston Churchill
"Tell me and I forget. Teach me and I remember. Involve me and I learn." – Benjamin Franklin
"Successful people do what unsuccessful people are not willing to do. Don't wish it were easier, wish you were better." – Jim Rohn
"Exams don't define your worth or intelligence. Take a breath and do your best."
"Nothing in the world can take the place of persistence. Talent will not; nothing is more common than unsuccessful men with talent. Genius will not; unrewarded genius is almost a proverb. Education will not; the world is full of educated derelicts. Persistence and determination alone are omnipotent." – Calvin Coolidge
"Do or do not. There is no try." – Yoda
"Good things come to those who hustle." – Ronnie Coleman
"Focus on going the distance. Gold is where you find it." – Jerry Rice
"Worrying is like paying a debt you don't owe." – Mark Twain
"Don't give up when you are so close to success. Success is right around the corner."
"Exam days don't define who you are. Stay focused and believe in yourself."
"This too shall pass. Keep pushing through and doing your best."
"Leave no stone unturned. Give the exams your all through thorough preparation."
" Learning isn't about results, it's about gaining knowledge and skills for life."
"Challenges are what make life interesting. Keep learning through every exam experience."
"Never give up on a dream just because of the time it will take to accomplish it. The time will pass anyway."
"Don't stop until you're proud. Keep honing your understanding until exam day."
"Through continuous self-improvement all goals are achievable. Keep powering on."
"Your worth isn't defined by any test score. Believe in the intelligent, capable person you are."
"Focus on the process, not the outcome. Steady work leads to lasting success."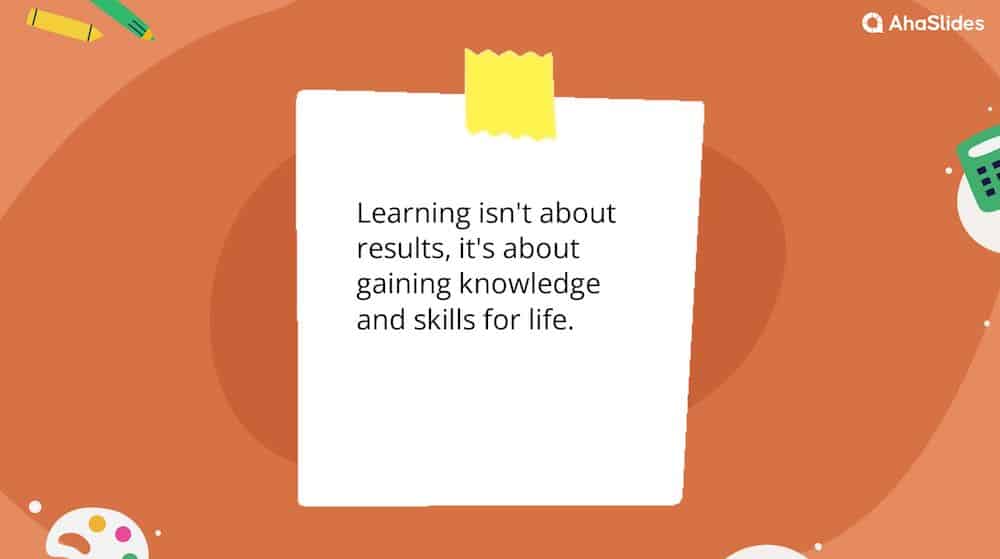 Good Luck Motivational Quotes for Exams
"Go get 'em! You've prepared well, now it's time to show what you know. Good luck!"
"Wishing you all the courage and focus. You've got this – break a leg out there!"
"Luck is what happens when preparation meets opportunity. You're ready, now seize your chance. Kill it!"
"Luck favours the prepared mind. You've done the work – now show the world your skill. You've got this in the bag!"
"Performance is a function of preparation. You came ready to win. Go out there and nail it! Crush those exams!"
"Remember your strengths, believe in yourself and the rest will follow. Sending you confidence and good vibes for success!"
"Good things come to those who hustle. You've hustled hard – now it's time to reap the rewards. You've got this in the bag. Go shine!"
"Wishing you clarity and courage. Own your power and abilities. You were born for this. Crush it and shine!"
"Hope is a good thing, maybe the best of things. And no good thing ever dies. You've so got this! Knock it out of the park!"
"With preparation comes opportunity. Be bold, be brilliant. I can't wait to celebrate your victories!"
"It never hurts to keep trying, no matter how close to impossible your goal seems.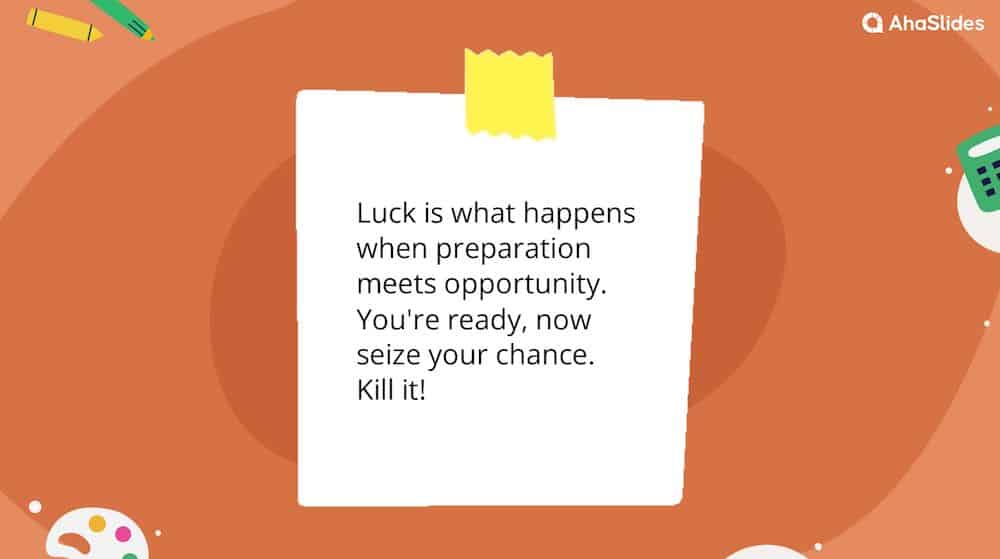 Motivational Quotes to Study Hard
"No matter what people tell you, words and ideas can change the world." – Robin Williams
"The harder the conflict, the more glorious the triumph." – Thomas Paine
"Life's battles don't always go to the stronger or faster man. But sooner or later, the man who wins is the man who thinks he can." – Vince Lombardi

"There are no traffic jams along the extra mile." – Roger Staubach

"The difference between ordinary and extraordinary is that little extra." – Jimmy Johnson
"It's nice to be important but it's more important to be nice." – Frank A. Clark
"The only place where success comes before work is in the dictionary." – Vidal Sassoon
"The harder you work for something, the greater you'll feel when you achieve it." – Zig Ziglar
"My mother said to me, 'If you are a soldier, you will become a general. If you are a monk, you will become the Pope.' Instead I was a painter, and became Picasso." – Pablo Picasso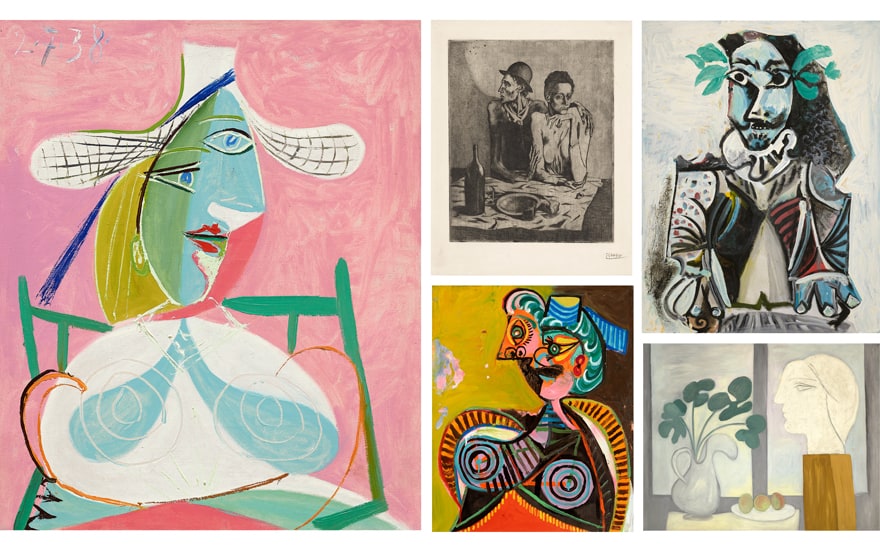 "Twenty years from now you will be more disappointed by the things that you didn't do than by the ones you did do. So throw off the bowlines. Sail away from the safe harbor. Catch the trade winds in your sails. Explore. Dream. Discover." – Mark Twain
"Work while you work, play while you play." – John Wooden
"Study while others are sleeping; work while others are loafing; prepare while others are playing; and dream while others are wishing." – William Arthur Ward
"A goal is not always meant to be reached, it often serves simply as something to aim at." – Bruce Lee
"Study without desire spoils the memory, and it retains nothing that it takes in." – Leonardo da Vinci
"If you don't value your time, neither will others. Stop giving away your time and talents— start charging for it." – Kim Garst
"The beginning is always today." – Mary Wollstonecraft
"Adversity has the effect of eliciting talents which in prosperous circumstances would have lain dormant." – Horace
"If you're gonna try, go all the way. Otherwise, don't even start." – Charles Bukowski
"It's hard to beat a person who never gives up." – George Herman Ruth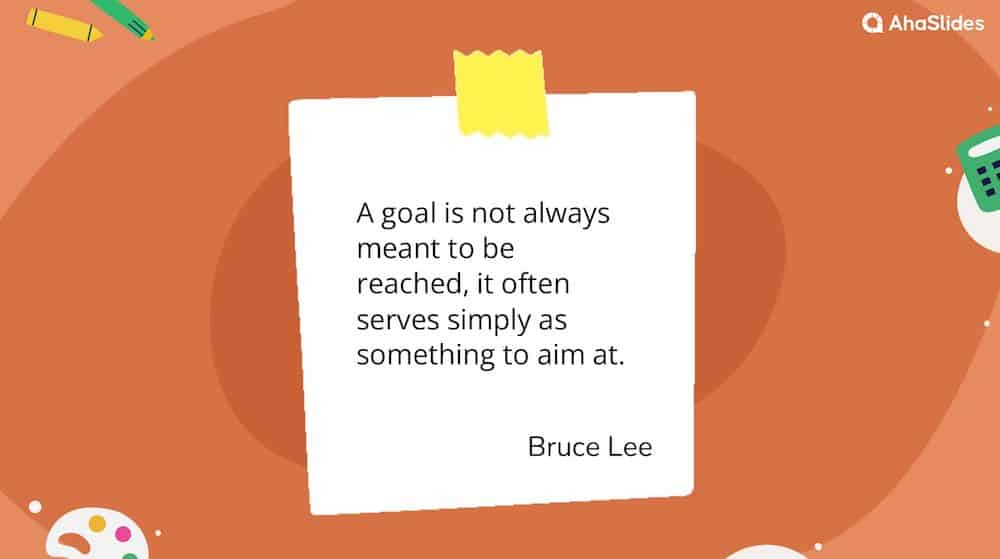 Frequently Asked Questions
How can I get motivated for exams?
Staying motivated to study for exams can be hard, but setting goals and taking breaks will help you power through. Focus on why the exam is important for your future goals, and visualise yourself achieving the grade you desire. Break your study time into manageable chunks with rewards after you complete each session. Be sure to get plenty of sleep, eat healthy and avoid junk food to fuel your brain, and take short breaks to exercise or relax. Studying with classmates is another great way to reinforce what you're learning while holding yourself accountable. And if you get stuck, don't be afraid to ask your teacher questions.
What is a motivational thought for students for exams?
Believe in your ability. You've put in the study hours for a reason – because you're capable of achieving your goals. Trust your skills and knowledge.
What is the most powerful motivation for students to succeed?
In my view, one of the most powerful motivations for students to succeed is their desire to fulfil their potential and live up to their dreams/ambitions.
What is a positive quote for study motivation?
"The paradoxical thing is that when I stop doing it for results or praise or some future outcome, and simply do it for its own sake, the results are extraordinary." – Elizabeth Gilbert