Motivation for teachers is as important as motivation for students to study hard.
Teaching is a daunting task, feeling drained is commonly seen but also a joyful experience and possesses a sense of achievement.
How to maintain enthusiasm and motivation for teachers? Check out the 5 best ways to keep teachers motivated in teaching and learning.
Table of Contents
Motivation for teachers#1. Get Inspiration
Self-motivation for teachers is crucial to keep them motivated and keep going with their profession when they are feeling burned out due to different reasons. Teachers love teaching, but when facing too many adversities such as the poor teaching environment, low salary, disrespectful students, and difficult coworkers. and more, it is a different story.
In this case, intrinsic motivation for teachers plays a key role. There are several tips to raise teacher intrinsic motivation for teachers as follows:
Reflect on Purpose and Passion: Teachers should remind themselves of why they chose this profession in the first place. Focusing on their passion for education and the impact they can have on students' lives can reignite their motivation.
Focus on Student Growth: Shifting the focus from external factors to the progress and growth of students can provide immense satisfaction. Seeing students succeed can be highly motivating.
An inspirational book for teachers can be a great help. Reading more related books can provide teachers with new perspectives, strategies, and motivation to navigate the challenges of their profession.
You also can find inspiration from motivational ted talks for teachers. Watching these talks can provide new insights and strategies for personal and professional growth within the teaching field.
Don't forget to embrace motivational quotes for teachers when you are down.
"Education breeds confidence. Confidence breeds hope. Hope breeds peace."

– Confucius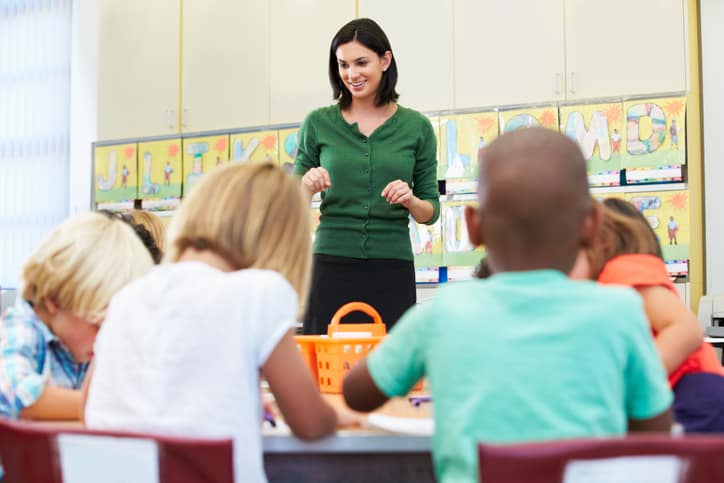 Motivation for teachers#2. Appreciation from Students
Teachers inspiring students is not new, but how can students inspire teachers to teach? If you are wondering how to appreciate your teacher, consider direct compliments or a thank-you note with a small gift can be a plus. Here are the top inspirational messages for teachers from students to show their respect and appreciation.
Thank you!
Thank you, Mrs. Taylor! With appreciation, Jennie
We appreciate you!
To the Best Teacher Ever! Thank you for making a difference! You are appreciated!
You made this easy to understand.
We've never seen your cape or mask, but we see your superpowers every day! Thanks for being a super teacher!
I never forgot this one thing you said to me.
You saw something in me that I didn't see in myself
I wouldn't be where I am without you.
You deserve a break.
How can I help?
I've learned so much this year, and you've made learning fun, too! Thank you, Mr. Steve!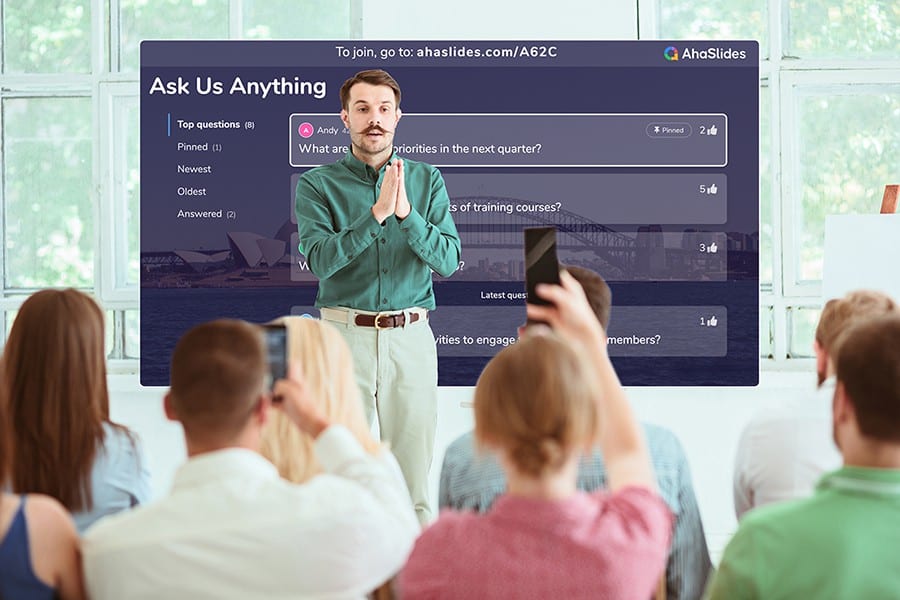 Get your Students Engaged
Start meaningful discussions, get useful feedback and educate your students. Sign up to take free AhaSlides template
🚀 Grab Free Quiz☁️
Motivation for teachers#3. Recognition
Being acknowledged for accomplishment and contribution is a special moment. Recognition from everyone around is much more powerful than anything else. This does the same with a teaching career.
To foster a culture of recognition in an educational setting, schools and administrators can implement initiatives such as teacher appreciation events, awards, shout-outs during staff meetings, and encouraging students and parents to express gratitude to teachers. By consistently acknowledging teachers' accomplishments and contributions, schools can create a more motivating and fulfilling environment for educators.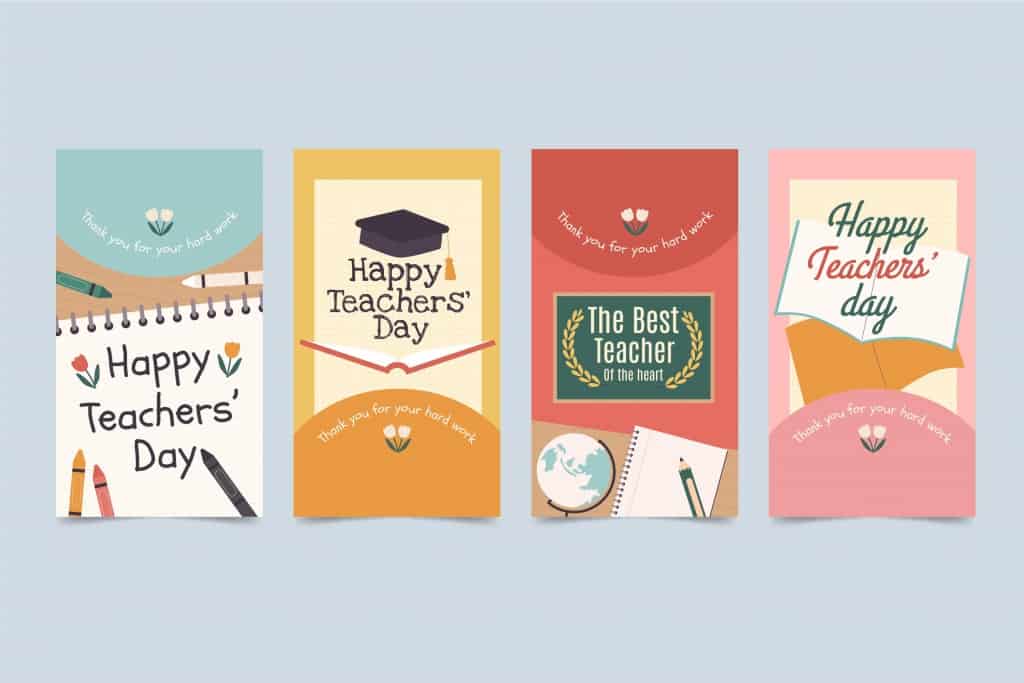 Motivation for teachers#4. Update Frequently
Even teachers need to update their knowledge and skills regularly. They can be anything from curriculum design, teaching methods, communication skills, technologies, and feedback for students. This can keep teaching fresh and exciting. It is also what motivational teachers do every day.
It is essential to stay informed about societal changes and trends to enable teachers to provide a well-rounded education.
⭐ AhaSlides offers innovative ways to do a constructive survey with students. Plus, you can integrate live quizzes, polls, and quick icebreakers to improve the teaching and learning process, as well as enhance student engagement and interest.
Tips for Student Engagement
Motivation for teachers#5. Promote Collaboration
Having teachers work together can significantly empower them to bring more innovations to classrooms.
A collaborative team of teachers and educators can brainstorm and tackle challenges more effectively. Different viewpoints can lead to creative solutions for common issues, such as student engagement, behavior management, and curriculum development.
Moreover, when teachers work together, they often feel more supported and valued, leading to increased job satisfaction.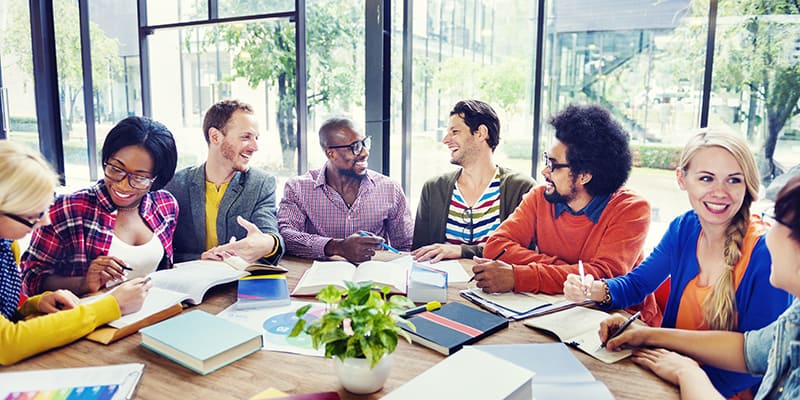 Bottom Line
"This is a great profession, and educators love what they do, but if we don't start to treat them better widespread teacher shortages are likely," says Dr. Lynn Gangone, president of the American Association of Colleges for Teacher Education.
It is totally true. Nourishing motivation for teachers is as crucial as ensuring the sustainability of our education systems.
⭐ Want more inspiration? Try AhaSlides right away to explore new ways to engage your students and make your teaching experience more dynamic and interactive.
Motivation for teachers FAQs
How does a teacher stay motivated?
If a teacher feels respected and valued, they'll find it more motivated in teaching and transmit knowledge to students. So it is vital to make each teacher feel valued and have a sense of acknowledgment simply by sending a thank-you to them for something that they have done recently.
What is an example of motivation in teaching?
The best example that describes teacher motivation in teaching is a sense of satisfaction when they see the development in their students day by day. It can be as simple as students getting higher grades in the next exams, less skipping school, showing learning interest by asking questions in class, and more.
What motivates teachers in higher education?
Higher education is quite different from high schools, as the result of teaching in higher education is distinguishing motivation and expectation. For example, the pursuit of knowledge and scholarly activities can be highly motivating for professors.