Are you looking for some incredible graduation party ideas? Want to break away from the traditional and make a statement with your celebration? We hear you! Graduation is a time for self-expression and embracing individuality, so why not throw a party that reflects your unique style?
In this blog post, we'll share 58 graduation party ideas that will create a one-of-a-kind event with all kinds of ideas that include party themes, food, super cool invitations, and MORE. Your party will be remembered for years!
But first, let's take a quick look at some of the aspects you need to know about a graduation party.
Table of Contents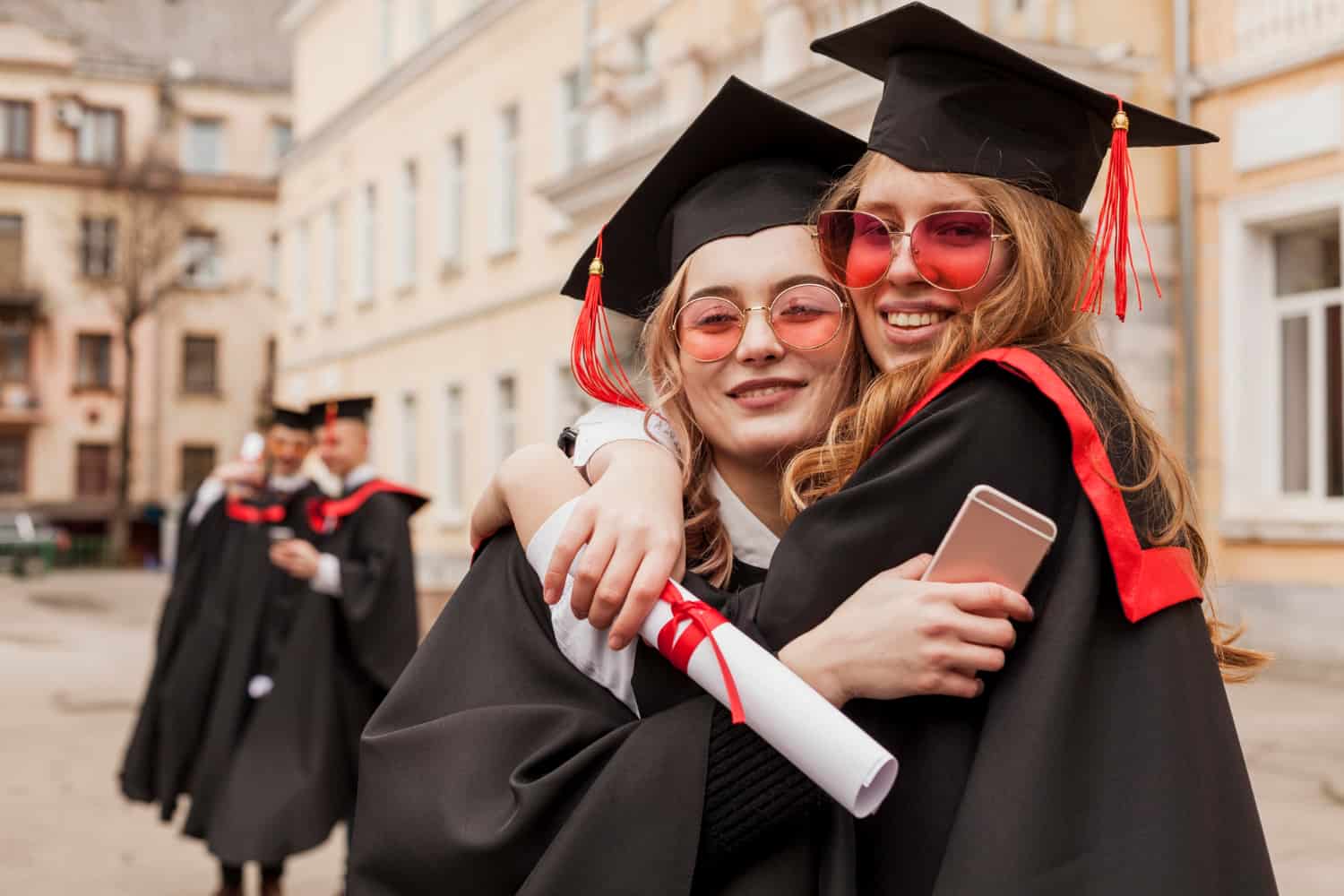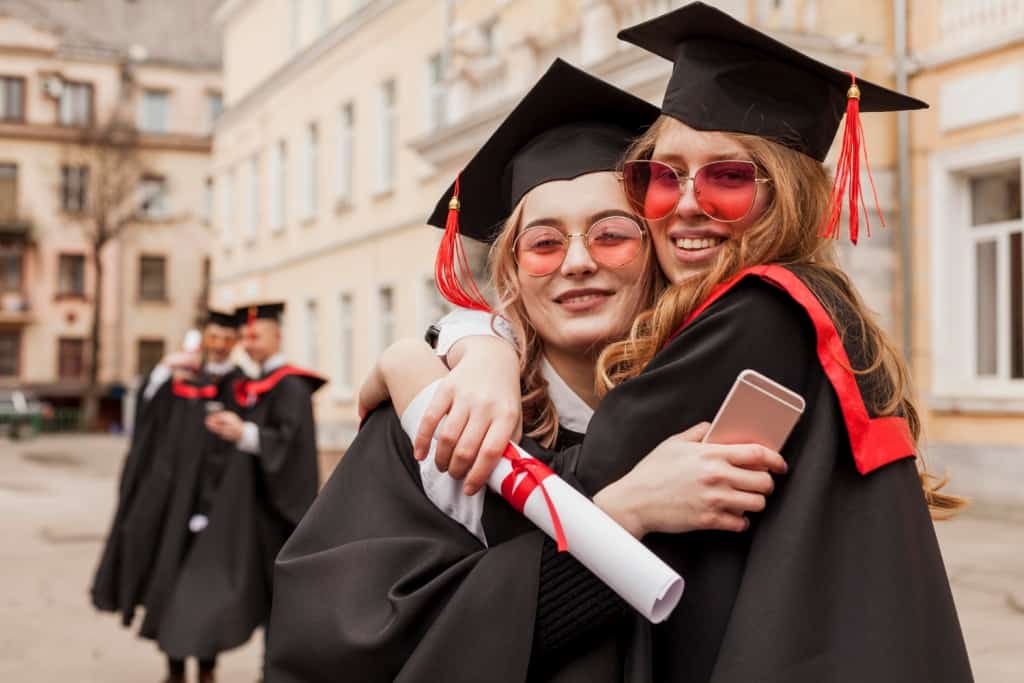 What Is Graduation Party?
A graduation party is a joyful and exciting event to celebrate the accomplishments of individuals (or yourself!) who have finished a level of education, like high school or college. It's a special time to recognize all the hard work and achievements.
What Is Expected At A Graduation Party?
At a graduation party, you can expect lots of happiness and good vibes! It's a time for friends and family to gather and show their support.
You'll find people chatting, congratulating the graduate, and enjoying delicious food and drinks. Sometimes, there are speeches or entertaining activities to make the party even more memorable.
When and Where Does A Graduation Party Take Place?
Graduation parties are typically held shortly after the graduation ceremony. They are often scheduled within a few weeks of the graduation date.
As for the location, it can be anywhere! It could be at someone's home, in a backyard, or even at a rented venue, like a restaurant or banquet hall. It all depends on what the graduate and their family prefer.
Who To Invite To Graduation Party?
Generally, they invite close family members, friends, classmates, teachers, and mentors – who have supported and cheered on the graduate throughout their educational journey.
It's nice to have a mix of people from different stages of the graduate's life, creating a warm and welcoming atmosphere.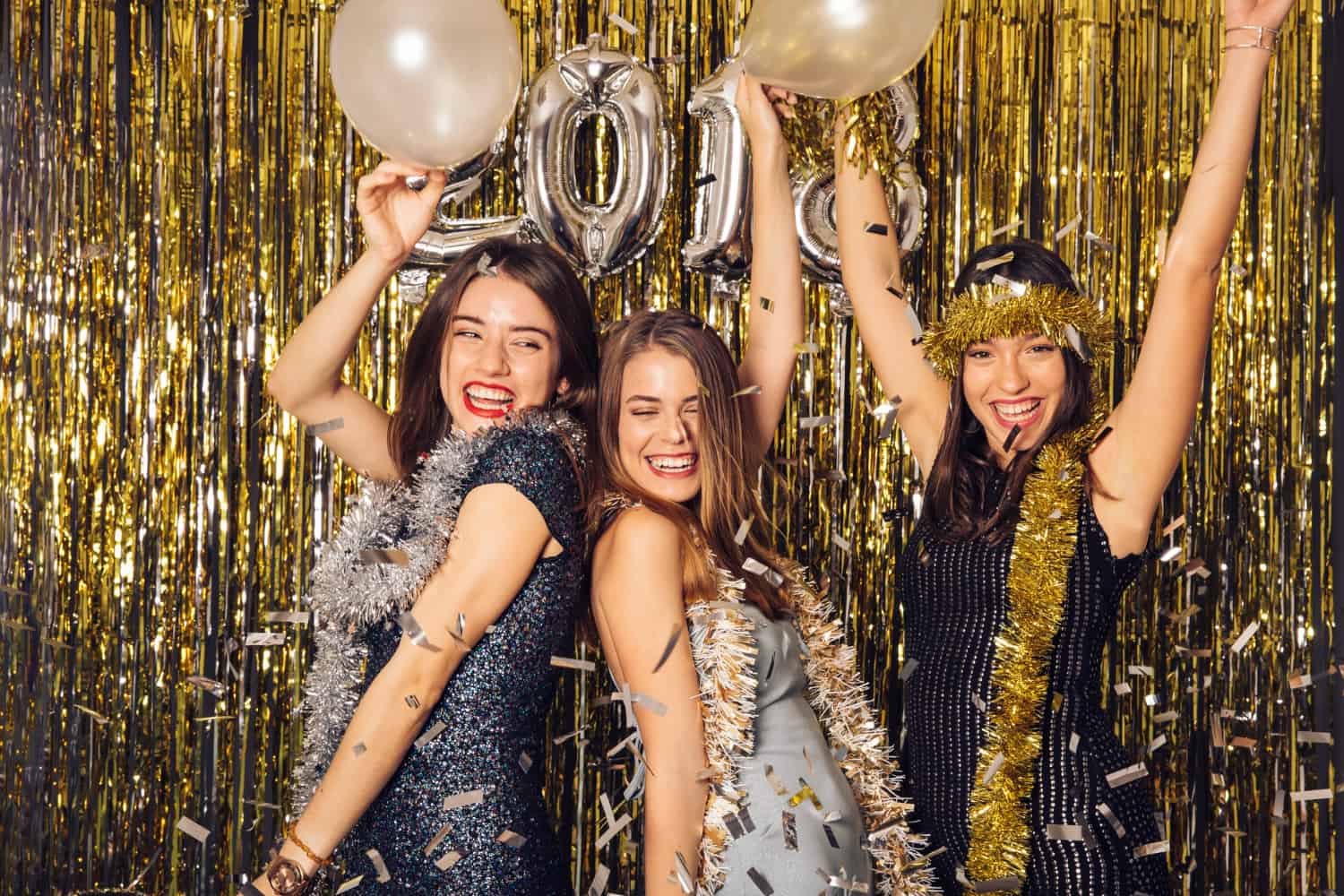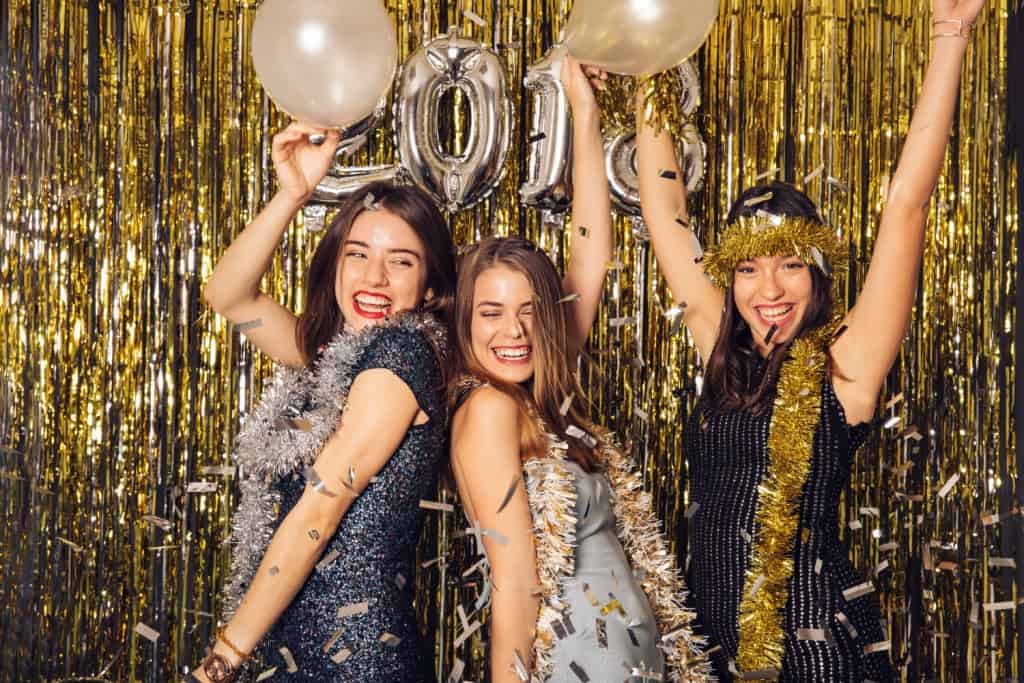 How To Have An Incredible Graduation Party
Here are some simple tips to help you make it a memorable event:
1/ Create a concept board for your party
A concept board serves as a visual reference and inspiration tool to guide your party planning. It helps you stay focused and ensures that all elements come together cohesively. You can create a concept board as follows:
Collect images, ideas, and inspiration from magazines, websites, and social media platforms like Pinterest.
Decide on a theme that reflects your vision and interests, such as a favorite movie, specific era, or unique concept.
Select two to four main colors that will be the primary focus of your party's decor and visuals.
Include visuals of decorations, table settings, food and drinks, invitations, and other key party elements.
2/ Craft a menu that delights:
Offer a variety of food and beverage options to cater to different tastes.
Write clear and enticing descriptions for each item on the menu.
Consider incorporating some of your favorite dishes or snacks to add a personal touch.
3/ Plan entertaining activities:
You can organize games or interactive activities that engage guests and create a lively atmosphere by:
Write clear instructions for each activity, explaining how it will be played and any rules involved.
Provide prizes or small tokens to motivate participation and add to the excitement.
4/ Express your appreciation:
Take the time to write thank-you notes or cards for your guests.
Show gratitude for their attendance, support, and any gifts they may have given.
Personalize each message with a sincere note of appreciation.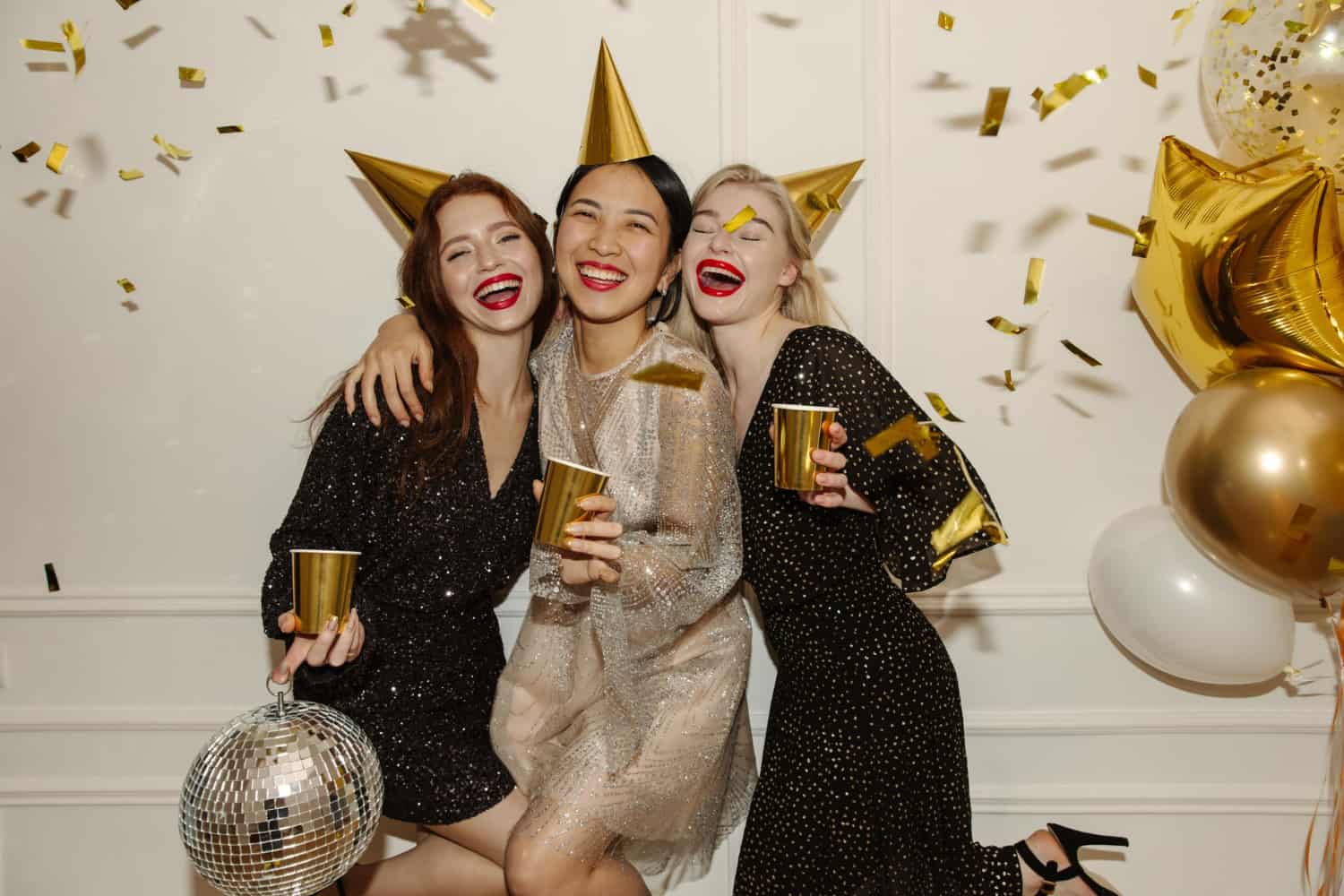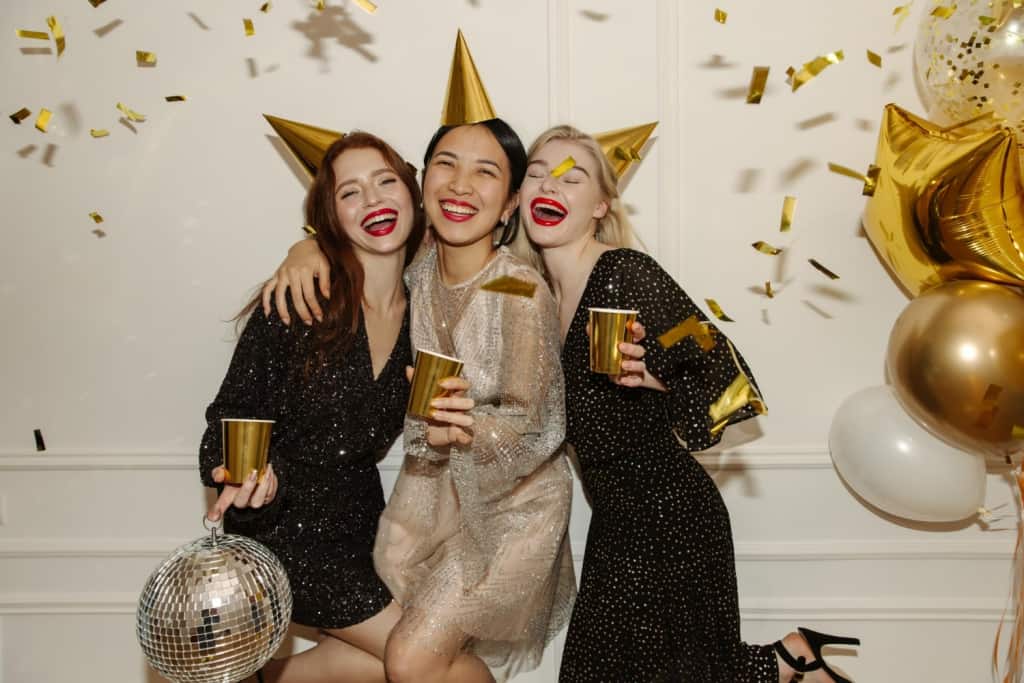 58+ Graduation Party Ideas To Make Your Celebration Unforgettable
Theme – Graduation Party Ideas
Here are 19 graduation party themes that make your guests feel "woah":
"Adventure Awaits": Celebrate the graduate's next chapter with a travel or adventure-themed party.
"Hollywood Glam": Roll out the red carpet and host a glamorous Hollywood-inspired celebration.
"Around the World": Showcase different cultures with food, decorations, and activities from various countries.
"Throwback Decades": Choose a specific decade and have a party inspired by its fashion, music, and pop culture.
"Under the Stars": Host an outdoor party with stargazing, fairy lights, and celestial-themed decor.
"Game Night": Create a party centered around board games, video games, and friendly competition.
"Carnival Extravaganza": Bring the fun of a carnival to your party with games, popcorn, and cotton candy.
"Garden Party": Host an elegant outdoor celebration with floral decorations, tea sandwiches, and garden games.
"Masquerade Ball": Have a glamorous and mysterious party where guests dress up in masks and formal attire.
"Beach Bash": Bring the beach vibes with a tropical-themed party, complete with sand, beach balls, and fruity drinks.
"Outdoor Movie Night": Set up a projector and screen for an outdoor movie experience, complete with popcorn and cozy blankets.
"Superhero Soiree": Let guests dress up as their favorite superheroes and embrace their inner powers.
"Sports Fanatic": Celebrate the graduate's favorite sports team or incorporate various sports-themed activities.
"Mardi Gras Madness": Create a lively party with colorful masks, beads, and New Orleans-inspired cuisine.
"Art Gallery": Transform your space into an art gallery, showcasing the graduate's artwork or pieces from local artists.
"Game of Thrones": Host a medieval-themed party inspired by the popular series, with costumes and themed decorations.
"Enchanted Garden": Create a magical and whimsical atmosphere with fairy lights, flowers, and ethereal decorations.
"Sci-Fi Spectacular": Embrace the world of science fiction with a party inspired by popular movies, books, and shows.
"Decades Dance Party": Incorporate music and dance styles from different decades, allowing guests to dress up and boogie down.
Decoration – Graduation Party Ideas
Here are 20 graduation party decorations to help you create a festive and celebratory atmosphere:
Graduation Cap Centerpieces: Use miniature graduation caps as centerpieces for tables.
Banner with Graduation Year: Hang a banner displaying the graduation year for everyone to see.
Hanging Paper Lanterns: Use colorful paper lanterns to add a pop of color and a festive touch.
Balloon Bouquets: Create balloon bouquets in your school colors and place them around the venue.
Graduation Photo Display: Showcase a collection of photos throughout the graduate's academic journey.
Graduation Cap Confetti: Scatter small graduation cap-shaped confetti on tables.
Personalized Graduation Sign: Create a sign featuring the graduate's name and achievements.
Tassel Garland: Hang garlands made of graduation tassels to add a stylish touch.
Chalkboard Sign: Use a chalkboard sign to display a personalized message or graduation quote.
Hanging Streamers: Hang streamers in your school colors for a festive and vibrant look.
Table Confetti: Sprinkle table confetti shaped like diplomas or graduation caps.
Inspirational Quotes: Display motivational quotes about success and the future throughout the venue.
DIY Photo Wall: Create a wall filled with photos of the graduate and their friends and family.
Customized Napkins: Personalize napkins with the graduate's name or initials.
DIY Memory Jar: Provide slips of paper for guests to write down their favorite memories and place them in a decorated jar.
Graduation Cupcake Toppers: Top cupcakes with graduation caps or diploma-themed toppers.
Directional Signs: Create signs pointing to different areas of the party, such as the dance floor or photo booth.
Personalized Water Bottle Labels: Wrap water bottles with labels featuring the graduate's name and graduation year.
Glow Sticks: Distribute glow sticks in your school colors for a fun and vibrant atmosphere.
Graduation-Themed Cupcake Stand: Display cupcakes on a stand designed with graduation-themed motifs.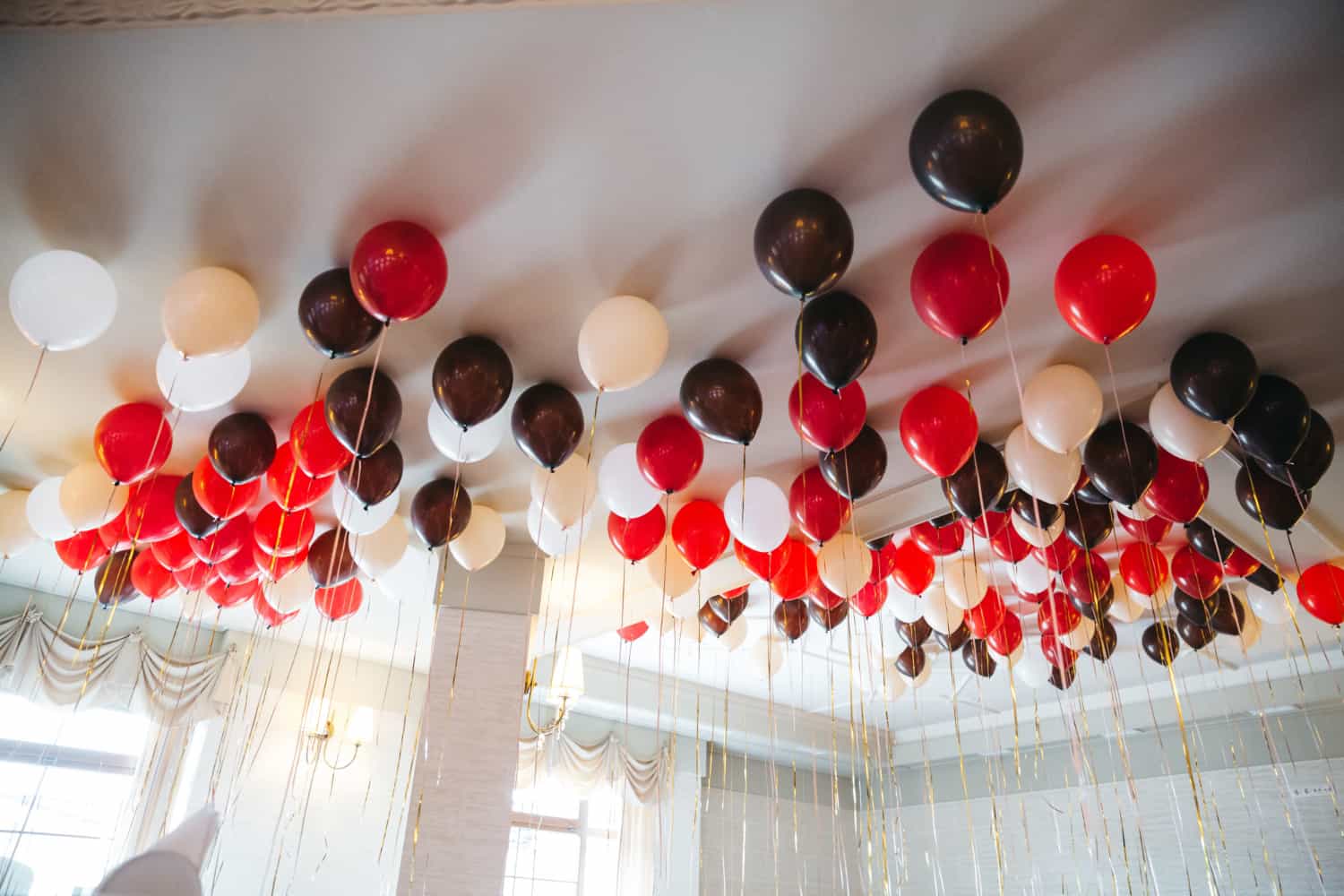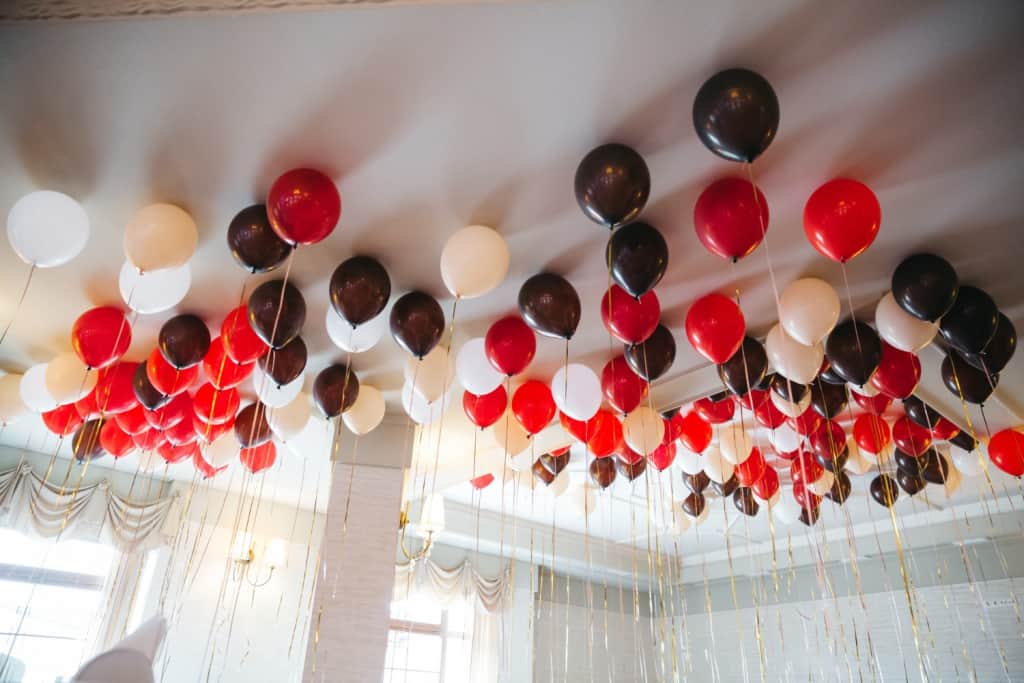 Food – Graduation Party Ideas
Here are 12 graduation party food ideas to delight your guests:
Mini Sliders: Serve bite-sized burgers with various toppings.
Taco Bar: Set up a station with tortillas, meat, veggies, and assorted toppings.
Pizza Rolls: Offer bite-sized pizza rolls filled with different toppings.
Chicken Skewers: Serve grilled or marinated chicken skewers with dipping sauces.
Mini Quiches: Prepare individual-sized quiches with various fillings.
Caprese Skewers: Skewer cherry tomatoes, mozzarella balls, and basil leaves, drizzled with balsamic glaze.
Stuffed Mushrooms: Fill mushroom caps with cheese, herbs, and breadcrumbs and bake until golden.
Veggie Platter: Offer an assortment of fresh vegetables with accompanying dips.
Fruit Kabobs: Skewer a variety of fruits for a colorful and refreshing treat.
Stuffed Mini Peppers: Fill small peppers with cheese, breadcrumbs, and herbs, and bake until tender.
Assorted Sushi Rolls: Offer a selection of sushi rolls with different fillings and flavors.
Chocolate-covered Strawberries: Dip fresh strawberries in melted chocolate for a sweet treat.
Drink – Graduation Party Ideas
Graduation Punch: A refreshing and fruity mix of fruit juices, soda, and sliced fruits.
Mocktail Bar: Guests can create their own custom mocktails using various fruit juices, soda, and garnishes.
Lemonade Stand: Flavored lemonades like strawberry, raspberry, or lavender with options to add fresh fruits or herbs as garnishes.
Iced Tea Bar: A selection of iced teas with flavors like peach, mint, or hibiscus, along with sweeteners and lemon slices.
Bubbly Bar: A bar featuring champagne or sparkling wine options, along with mixers like fruit juices and flavored syrups for customized sparkling cocktails.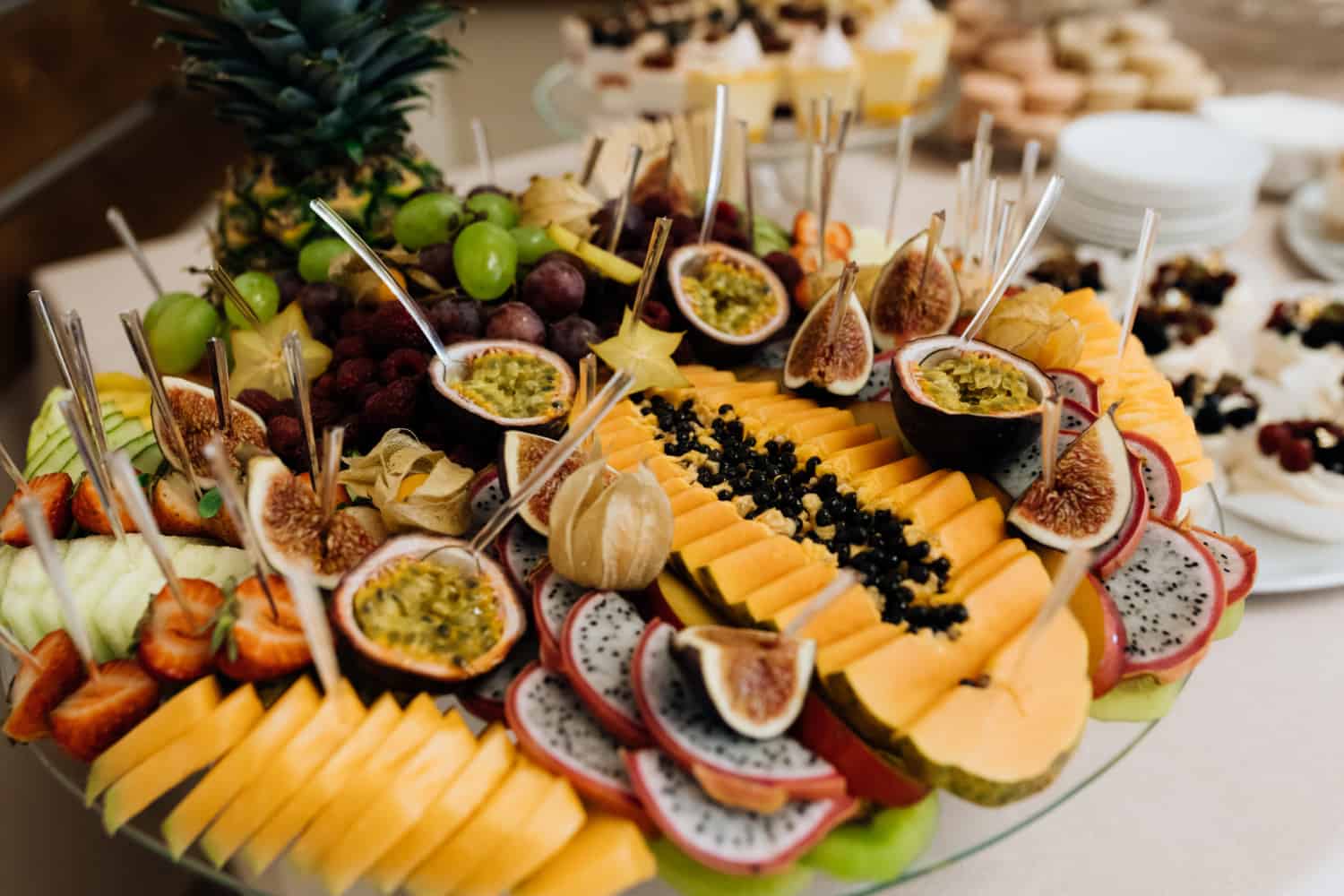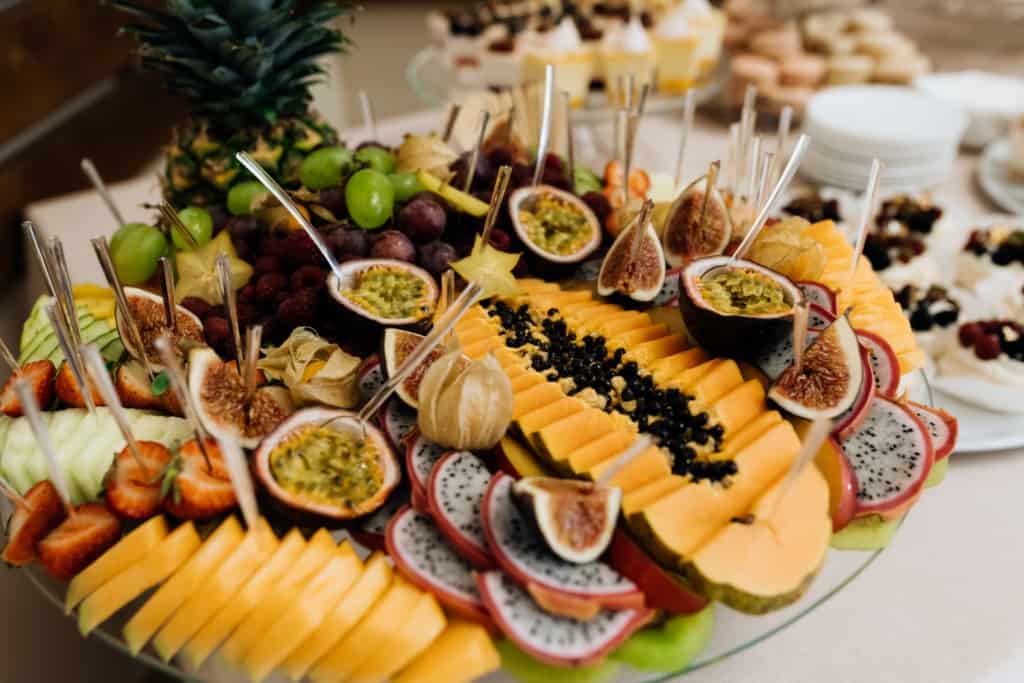 Invitation – Graduation Party Ideas
Here are 12 graduation invitation ideas to inspire you:
Picture Perfect: Include a photo of the graduate on the invitation, showcasing their accomplishment.
Ticket Style: Design the invitation to resemble a concert or movie ticket, incorporating graduation-themed details.
Vintage Vibes: Opt for a vintage-inspired invitation design, using aged paper, retro fonts, and embellishments.
Inspirational Quotes: Include a motivational quote or an inspiring message to set the tone for the celebration.
Graduation Hat Pop-Up: Create a pop-up invitation with a graduation cap that opens to reveal the party details.
Confetti Celebration: Use confetti illustrations or actual confetti inside clear envelopes to give a fun and joyful feel to the invitation.
Polaroid Memories: Design the invitation to resemble a Polaroid picture, featuring snapshots of the graduate's memorable moments.
Graduation Cap Shaped: Create a unique invitation in the shape of a graduation cap, complete with tassel details.
Pop Culture Inspired: Infuse elements from the graduate's favorite movie, book, or TV show into the invitation design.
Rustic Charm: Incorporate rustic elements like burlap, twine, or wood textures for a rustic-themed invitation.
Floral Elegance: Use delicate floral illustrations or patterns to create an elegant and sophisticated invitation.
Pop-Up Graduation Scroll: Design an invitation that unfolds like a scroll, revealing the party details interactively.
Key Takeaways
Planning a graduation party is an exciting opportunity to celebrate and create lasting memories. With a list of 58 graduation party ideas, you can tailor the party to reflect the graduate's personality, interests, and journey.
In addition, you can use AhaSlides to create fun and live quizzes, polls, and games that involve your guests and make the celebration even more memorable. Whether it's a trivia game about the graduate's achievements or a lighthearted poll about future plans, AhaSlides adds an element of interactivity and excitement to the party.