A gift for teachers from students doesn't need to be pricey, as long as it is from your bottom heart, a DIY thank-you note speaks thousands of words more than a price tag.
Let's explore how simple tokens of appreciation can make a lasting impact on your educators.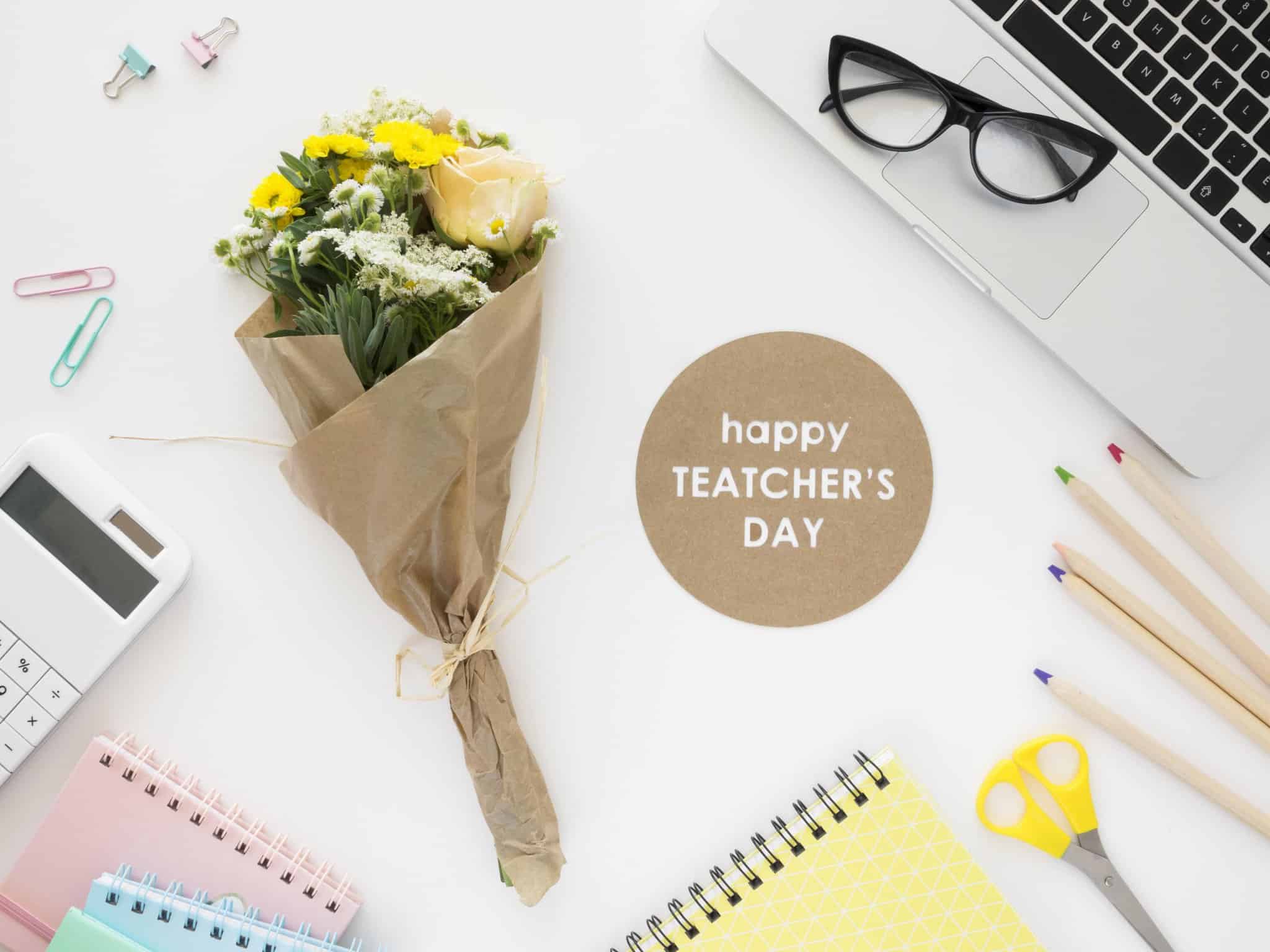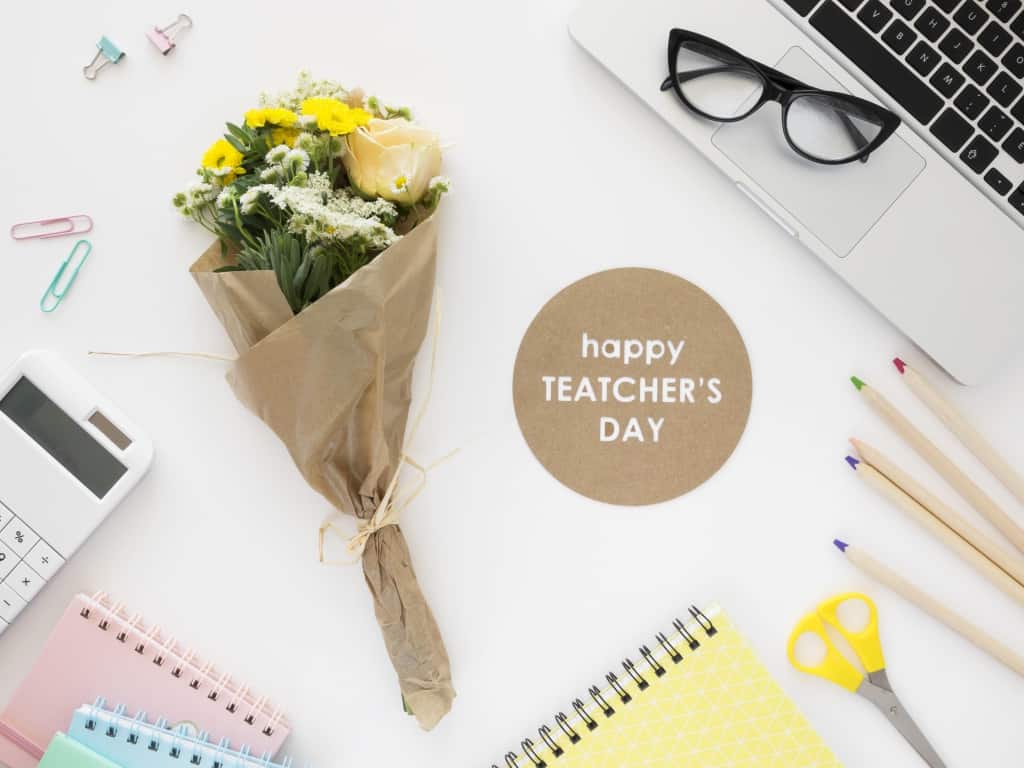 Best Gift for Teachers from Students
It is ok for teachers to receive a gift from students as a tangible way to acknowledge the dedication, hard work, and positive influence that teachers have on their students' lives.
So what gifts do teachers really want? The gifts that won't make them feel pressure? Here are some best teachers' appreciation ideas.
#1. Tote Bag
If you seek a gift for teachers from students under $200, a Tote bag is an excellent choice. Tote bags combine style and utility, providing teachers with a versatile accessory for carrying their essentials. With various designs and materials available, you can opt for one that resonates with your teacher's preferences.
#2. Personalized Pens
Pens are the inseparable belongings of a teacher, symbolizing their role as educators who inscribe knowledge and inspire through the written word. Thus, a personalized pen with their name engraved can be a thoughtful teacher's birthday gift.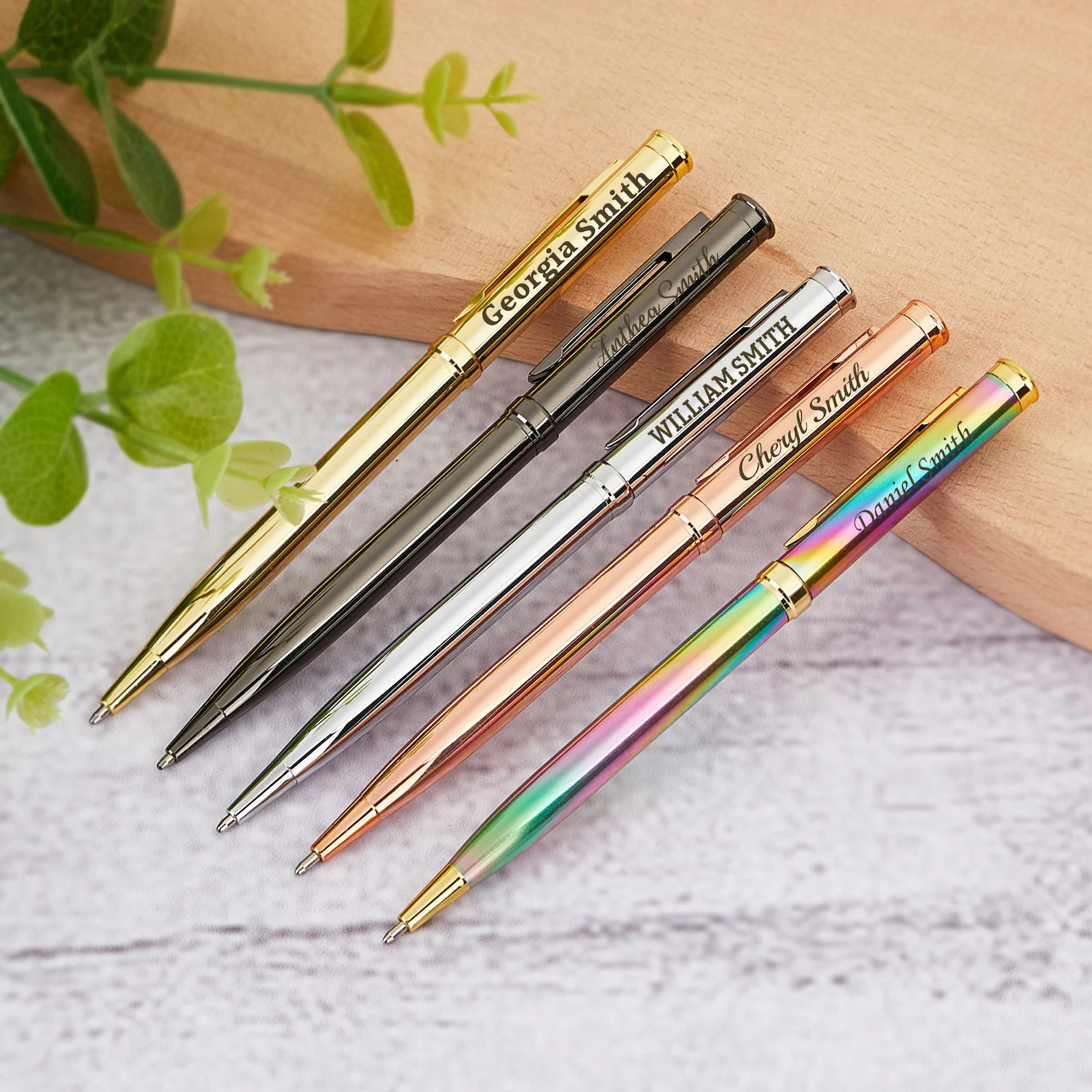 #3. Potted Plan
While the green living trend is becoming popular, the potted plan is the perfect gift for teachers who love eco-friendly gifts. This can be a beautiful decoration item in their office or their home. The presence of greenery brings a fresh and calming sense to their environment, fostering a space of inspiration and tranquility.
#4. Personalized Doormat
What is the best farewell gift for teachers from students? How about Personalized Doormat? You will be surprised how practical and meaningful this gift is to the receiver. Imagine each time the teacher enters their home, the doormat with an inspirational quote or the name of the class would serve as a warm reminder of their lovely students.
Tips for Better Engagement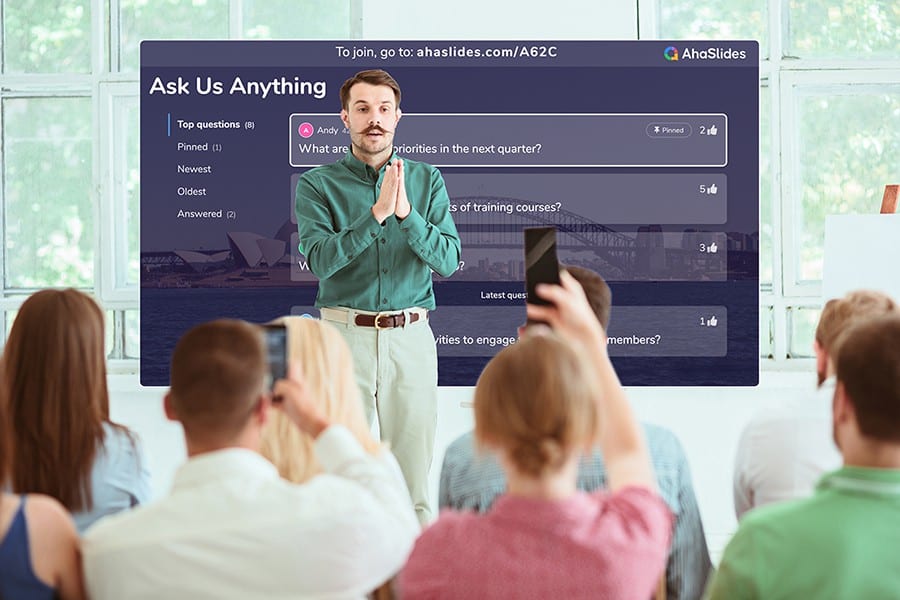 Get your Students Engaged
Start meaningful quiz, get useful feedback and educate your students. Sign up to take free AhaSlides template
🚀 Grab Free Quiz☁️
#5. Teacher Photo Frame
A teacher's photo frame and a photo album filled with class pictures and special moments can be exceptional and thoughtful farewell gifts for teachers from the whole class. There is no better way to capture the shared journey and the bonds formed throughout the academic year than this present.
#6. Water Bottle
Teaching is a daunting task, made even more challenging by the constant speaking in hours. A water bottle can be a thoughtful and practical student gift for teachers. Remember to personalize this item with an engraved name, photos, or fun messages, so whenever they drink, they feel relaxed and happy.
#7. Smart Mug
More ideas on teacher birthday gifts from students? Temperature-control smart mug sounds like a great teacher appreciation idea. With the ability to keep their beverages at the perfect temperature, it's also a reminder that their well-being matters to you.
#8. Hand Cream
A hand cream gift box is also a fantastic gift for teachers from students, offering a touch of luxury and self-care. Popular brands like L'Occitane, Bath & Body Works, or Neutrogena could provide a range of options to choose from. This thoughtful gift encourages teachers to take a moment for themselves amidst their busy schedules and pamper their hardworking hands.
#9. Bath Towel
Another great gift for teachers from students is Bath Towel. Don't think of it as a weird choice, the touch of practicality and comfort makes it a thoughtful gesture. A high-quality bath towel, personalized with a monogram or a genuine message, can provide them with a moment of relaxation and pampering.
#10. Personalized Teacher Library Stamp
Teacher appreciation week ideas from students can go with fun and fascinating with tailoring stamps. These stamps can be used for various purposes, from grading papers to adding special touches to classroom materials. You can design it with a fun and lovely image to stimulate creativity and engagement in the classroom.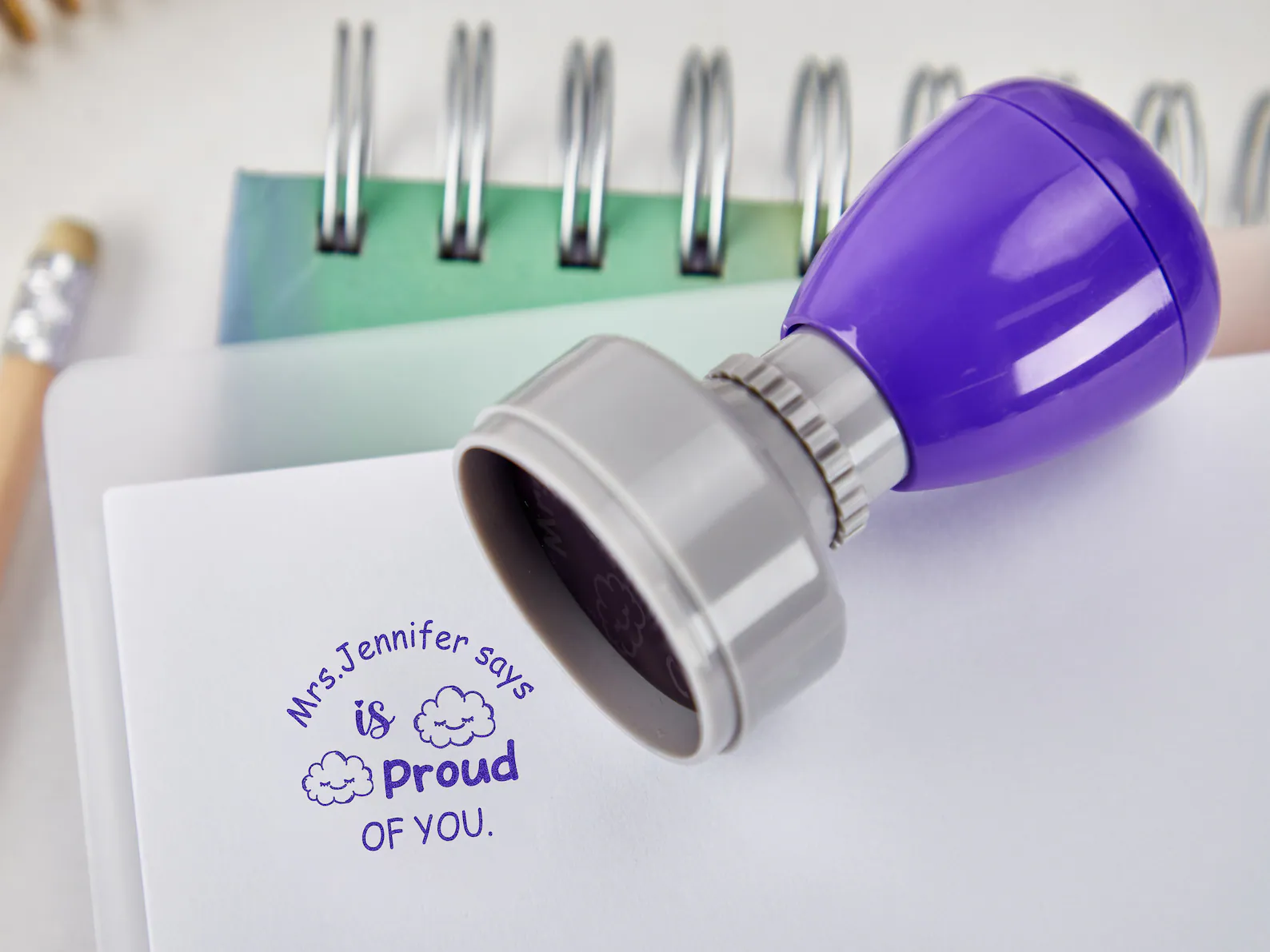 Handmade Gift for Teachers from Students
If you are looking for an inexpensive gift for teachers from students yet meaningful and valuable, why don't make it by yourself? A handmade gift from students will be the greatest appreciation for your teacher ever.
#11. Thank-You Card
On the top things to make for your teachers, a handwritten Thank-You card is always ranked first. It is easy to prepare and truly show how much you love and respect them. A thank-you note should be attached with an inspirational message about how a teacher's dedication transforms you and best wishes for years to come.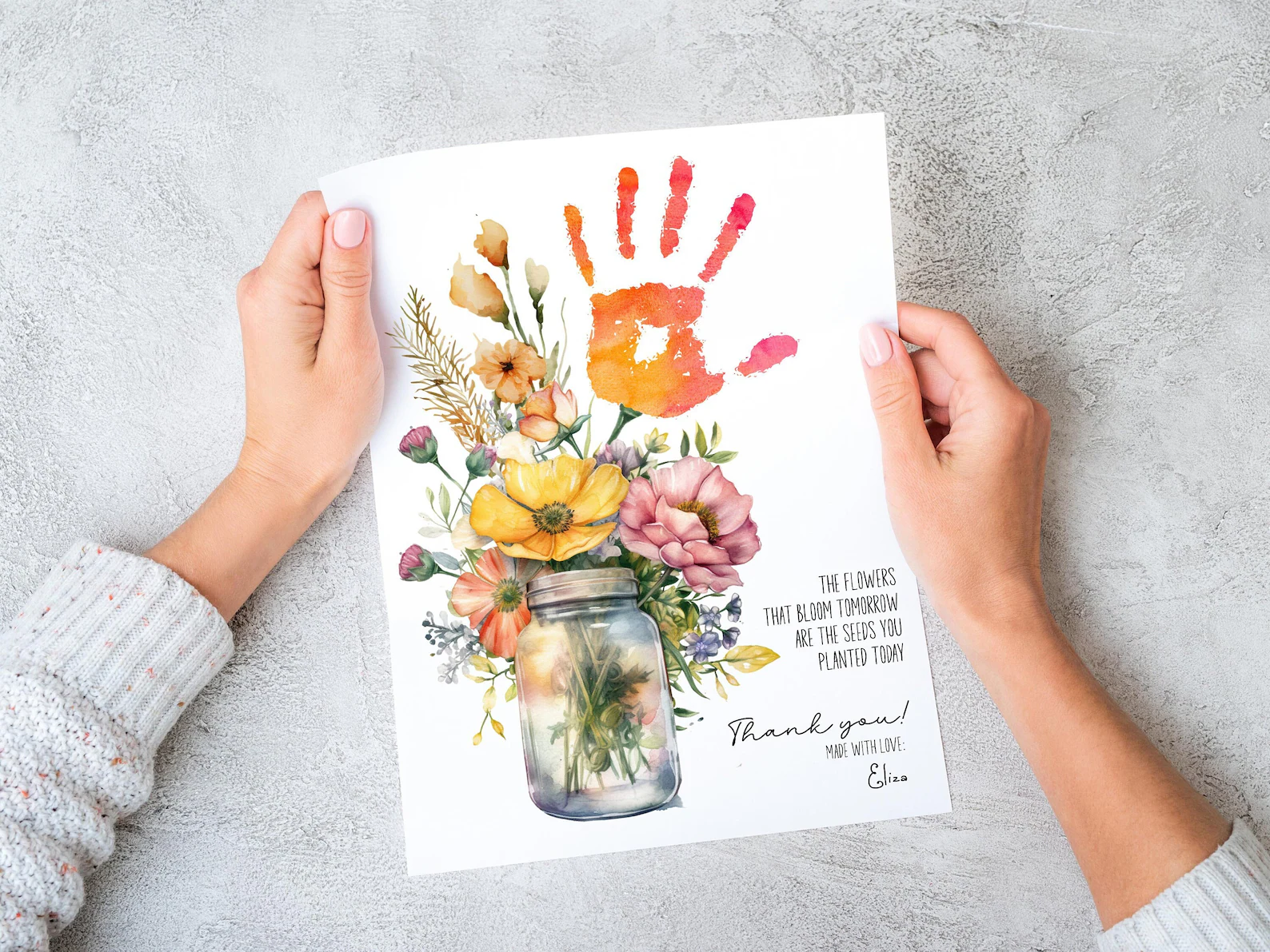 #12. Homemade Treats
Food is always a hot topic, so homemade treats can be a great gift for teachers from students. Some examples of homemade treats that can be delightful students' gifts on Teachers' day such as curated gift sets of chocolates, baked cookies, cheesecakes, and more.
#13. Handmade Soap
Handmade soap is also a wonderful gift for teachers from students. Who can refuse the allure of such a lovely and pleasantly aromatic soap? It won't take you too much time to prepare this present, and the thought and effort behind it speak volumes.
#14. Dried Flowers
Fresh flowers are sweet but they won't last long. Dried flowers, as a gift, are more suitable for many occasions whether it is a teacher's birthday gift from a student or a teacher graduation gift. The beauty and go-to eco-friendly trend of dried flowers make them a unique and thoughtful choice that stands the test of time.
#15. DIY Coffee Sleeve
If you are good at crafting and tailoring, why don't work on a DIY coffee sleeve on your own? Personalized coffee sleeves not only add a touch of uniqueness to a daily caffeine fix but also make for a wonderful gift for teachers from students. You can embroider some special patterns and teacher names along with a class on the sleeve to make it a one-of-a-kind and memorable-saving present.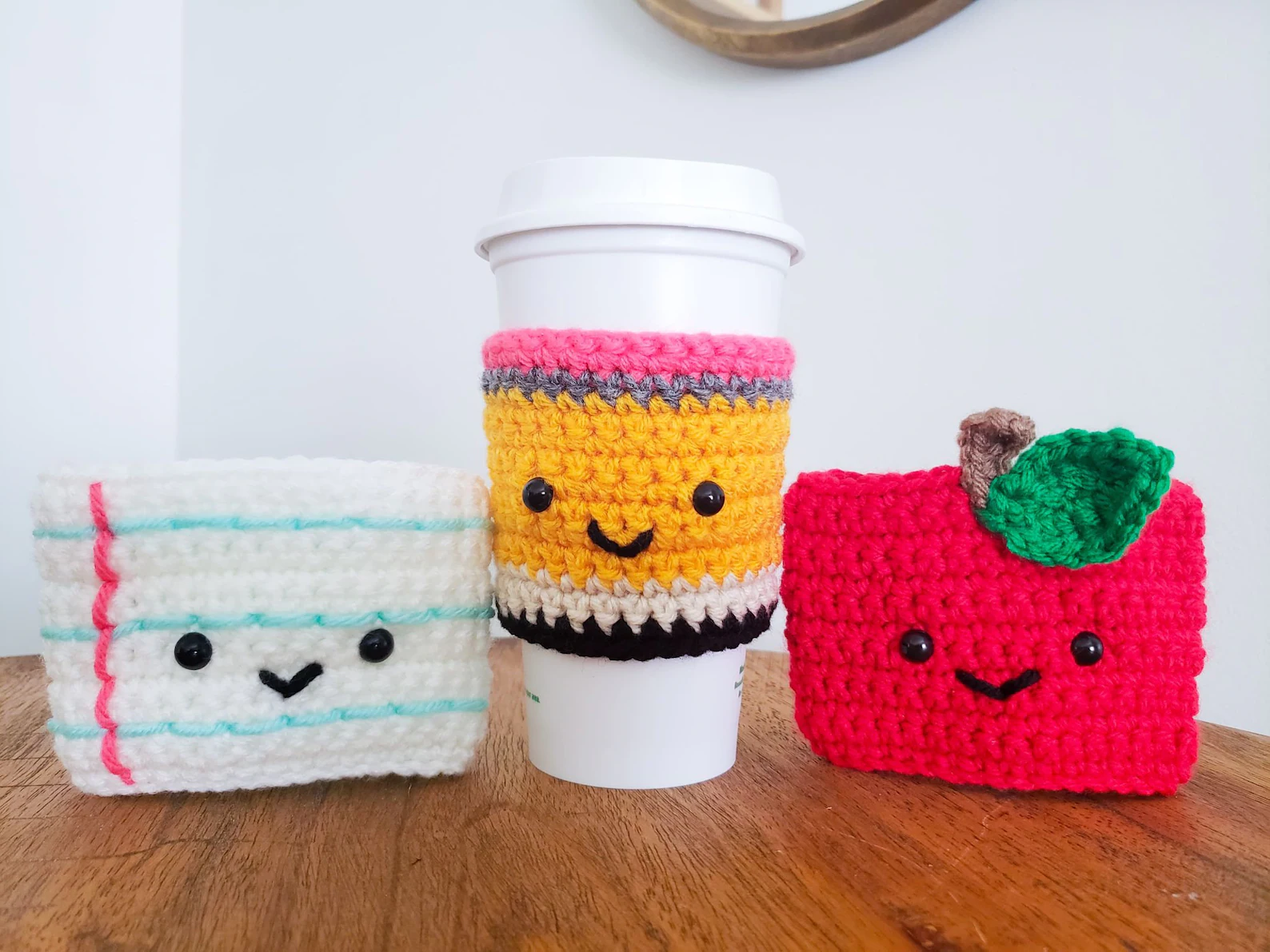 #16. DIY Bookmarks
Don't forget bookmarks, inexpensive items yet deeply meaningful. This kind of present plays a role as a slender placeholder that carries messages of appreciation, inspiring teachers each time they open a book, an ideal farewell gift for teachers from students. You can customize bookmarks with quotes or special designs that resonate, which offer a daily reminder of the student-teacher connection.
Key Takeaways
Are you ready to prepare a gift for an upcoming teacher's day? Don't worry too much about choosing the perfect gift – teachers appreciate anything their students give them because it comes from the heart. Just think about what your teacher might like and go from there!
💡Want more inspiration? Explore AhaSlides now for a wealth of creative ideas and resources.
💡Whether you're planning classroom activities, presentations, or events, AhaSlides offers innovative tools to make your ideas come to life.