Have you wondered how others create and expand their professional network, for example your leaders, your managers, co-workers with their diversified and quality networking. And you also see many of your friends easily ask former supervisors to help find a job?
There ain't no such thing as a free lunch, it takes time and effort to build a strong professional network that can help you advance your career path and find more good opportunities in collaboration and partnership.
In this article, we discuss building a professional network and share why this is essential and an ultimate guideline for strengthening your networking skills.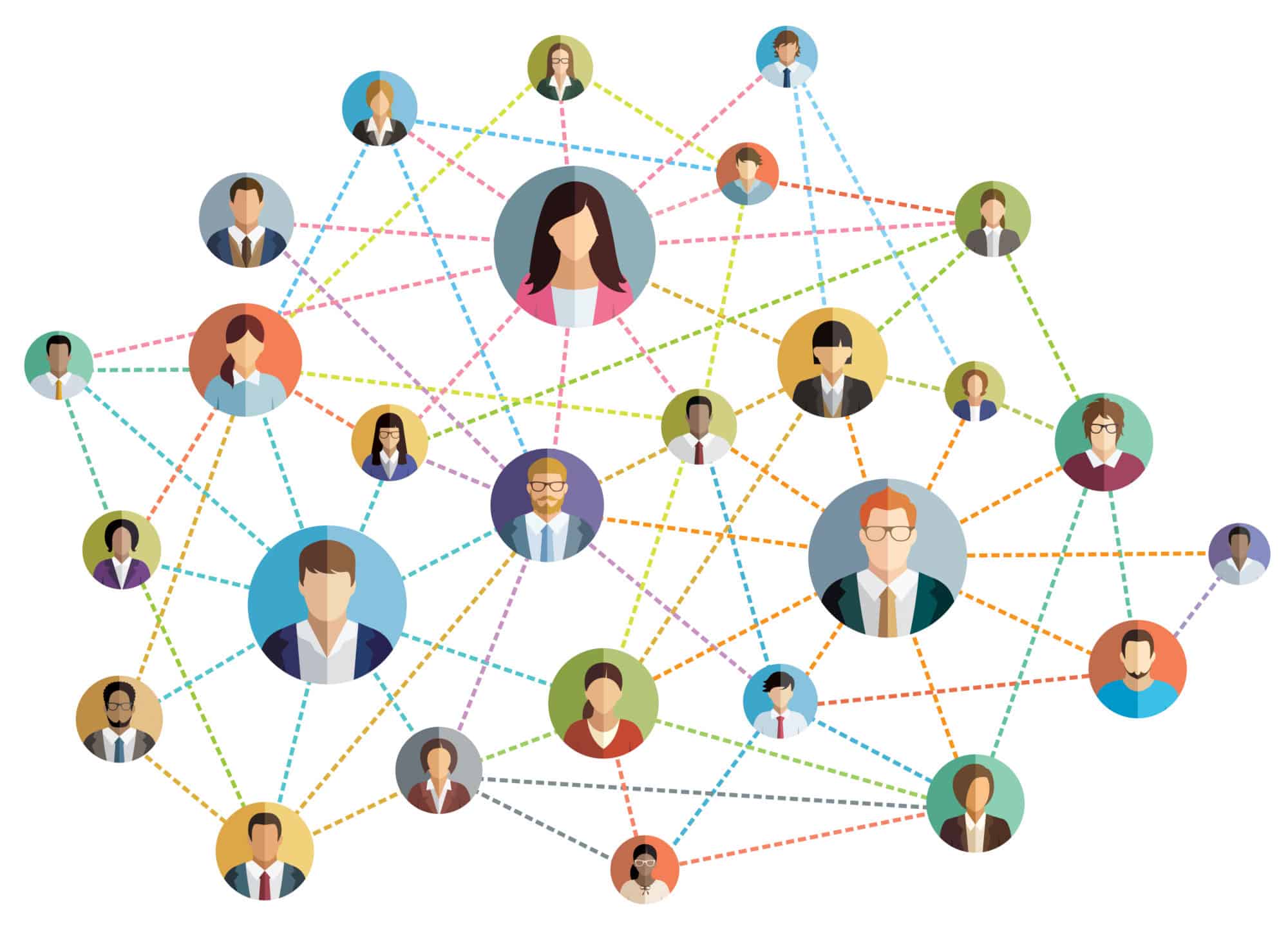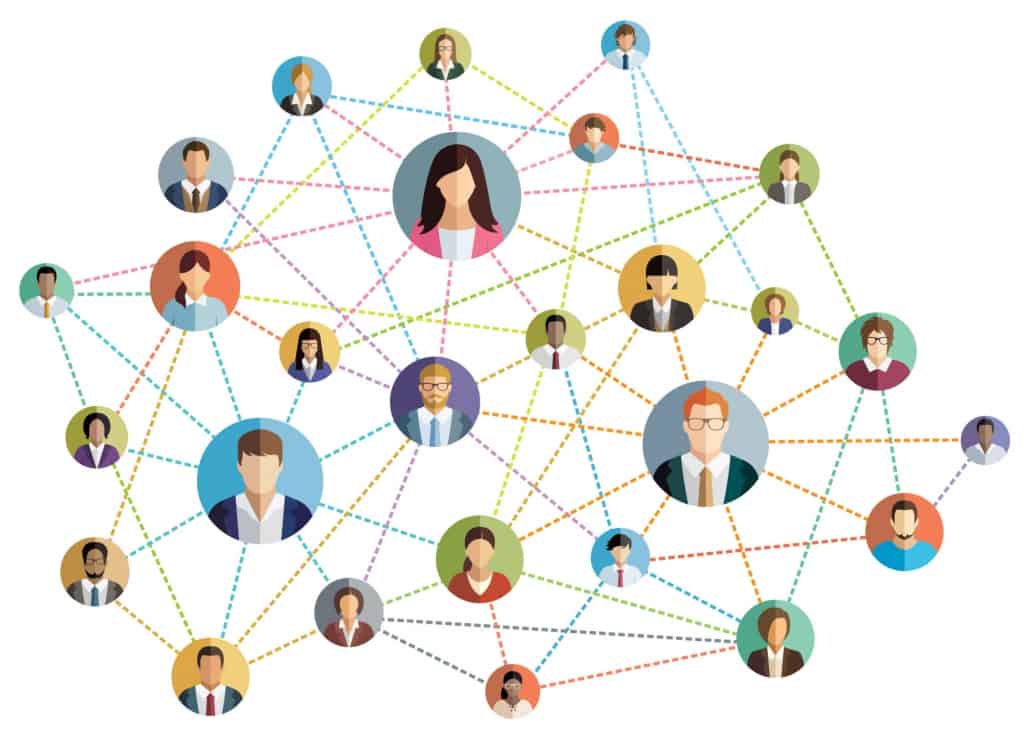 Table of Contents
Tips for Better Engagement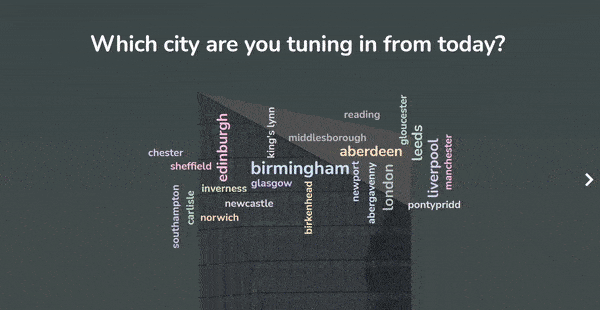 Looking for Ways to Train your Team?
Gather your team members by a fun quiz on AhaSlides. Sign up to take free quiz from AhaSlides template library!
🚀 Grab Free Quiz☁️
What is a professional network and why do you need it?
A professional network is a group of connections or relationships that a person builds and maintains for career development and advancement. It is a group of people who share similar interests, skills, or goals and can provide support, advice, and opportunities.
Having a professional network can be incredibly important for a variety of reasons, as follows:
Your professional network can help you learn about job openings before they are publicly advertised. They may also be able to recommend you for positions or introduce you to hiring managers.
Your network can provide you with guidance and advice on your career path, such as which skills to develop, how to negotiate a salary, or how to advance in your field.
Your network can help you stay up-to-date on industry trends, news, and developments. This can help you make informed decisions about your career and identify new opportunities.
Your network can provide you with mentorship and support. Mentors can offer feedback, guidance, and advice based on their own experiences.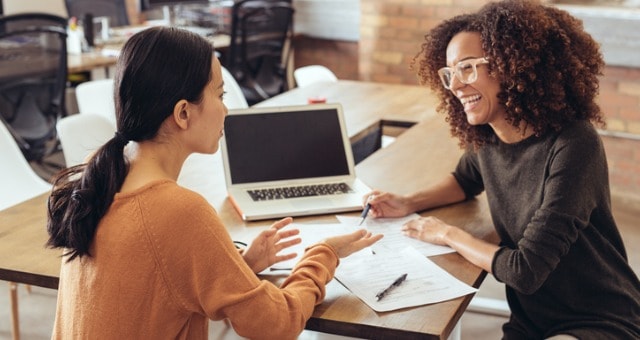 Collaboration and Partnership
Your network can provide you with opportunities to collaborate on projects or initiatives. These relationships can help you grow your business or career by providing access to new resources, expertise, and ideas.
Finally, having a professional network can be beneficial for personal development. By connecting with other professionals and learning from their experiences, you can develop new skills, gain confidence, and become a more well-rounded individual.
What are professional network examples?
There are many professional network platforms or organizations that give members a place to make social contact with professionals and executives from around the world.
LinkedIn: This is a social network that is primarily used for professional networking. It allows users to create profiles, connect with other professionals, join groups, and search for jobs.
Professional Associations: These are organizations that represent experts in a specific industry or field. They offer networking opportunities, access to industry news and resources, and often host conferences and events.
Alumni Networks: Many schools and universities have alumni networks that offer networking opportunities, career resources, and social events for graduates.
Mentorship Programs: These are programs that connect professionals with experienced mentors in their field. They offer guidance, support, and advice to help professionals advance their careers.
Professional Networking Dos and Don'ts
Professional networking can be a valuable tool for career development, but it's important to approach it with the right mindset and behaviours. The following dos and don'ts might give you a better idea of how to build strong relationships and advance your career.
5 Dos to Grow a professional network
Do set goals: Before attending networking events, set specific goals for what you want to achieve. This could be meeting new people, learning about a specific industry or company, or finding job opportunities.
Do be prepared: Bring business cards, dress appropriately, and have a clear and concise elevator pitch ready to introduce yourself.
Do follow up: After meeting someone, send a follow-up email or LinkedIn message thanking them for their time and expressing your interest in staying in touch.
Do be genuine: Be yourself and show a genuine interest in others. Networking is about building relationships, not just exchanging business cards.
Do offer value: Be willing to help others in your network by sharing resources, providing feedback, or making introductions.
5 Don'ts to avoid during building a professional network
Don't be pushy: Avoid being overly aggressive or pushy when trying to make connections. This can turn people off and damage your reputation.
Don't focus on yourself: Networking is about building relationships, not just promoting yourself. Be sure to ask questions and show interest in others.
Don't forget to listen: Be an active listener and show genuine interest in what others have to say. This will help you build stronger relationships.
Don't be unprofessional: Avoid using inappropriate language or behaviour, and be respectful of other's time and opinions.
Don't give up: Building a strong professional network takes time and effort. Don't get discouraged if you don't see immediate results, and keep putting yourself out there.
11 Strategies to Build a strong professional network
How to expand your professional network, we have combined the simplest 11 strategies to help you broaden your professional networks. Depending on your circumstance, you can choose some of them to practice in your routine.
Start Conversations Online
Starting conversations online can be a great way to connect with new people and expand your professional network. Social media platforms like LinkedIn, Twitter, and Instagram can be great tools for networking. Follow people in your industry, comment on their posts, and reach out to them directly.
Think Outside Your Country
Don't be restricted within your country's boundaries. Even if you don't have a chance to travel or work abroad right now, there are many online groups, virtual workshops that are international in scope. It is possible to connect with professionals around the globe by using professional social media platforms.
Update Your Profile
LinkedIn is one of the best professional networking sites nowadays, with millions of users, and many of them are experts or management executives. Complete and Optimize your profile, in particular increasing Your LinkedIn Presence can improve your competitive advantage in the race of your rivals.
Attend B2B networking events
Attending international conferences and events can be a great way to meet professionals from different countries and gain new perspectives. Look for events that are relevant to your industry or interests and plan to attend.
For example, networking events for entrepreneurs, Industry-specific events like engineer networking events. In addition, Career fairs, Professional conferences or work summits, Webinars or workshops and similar seminars also can be a good idea.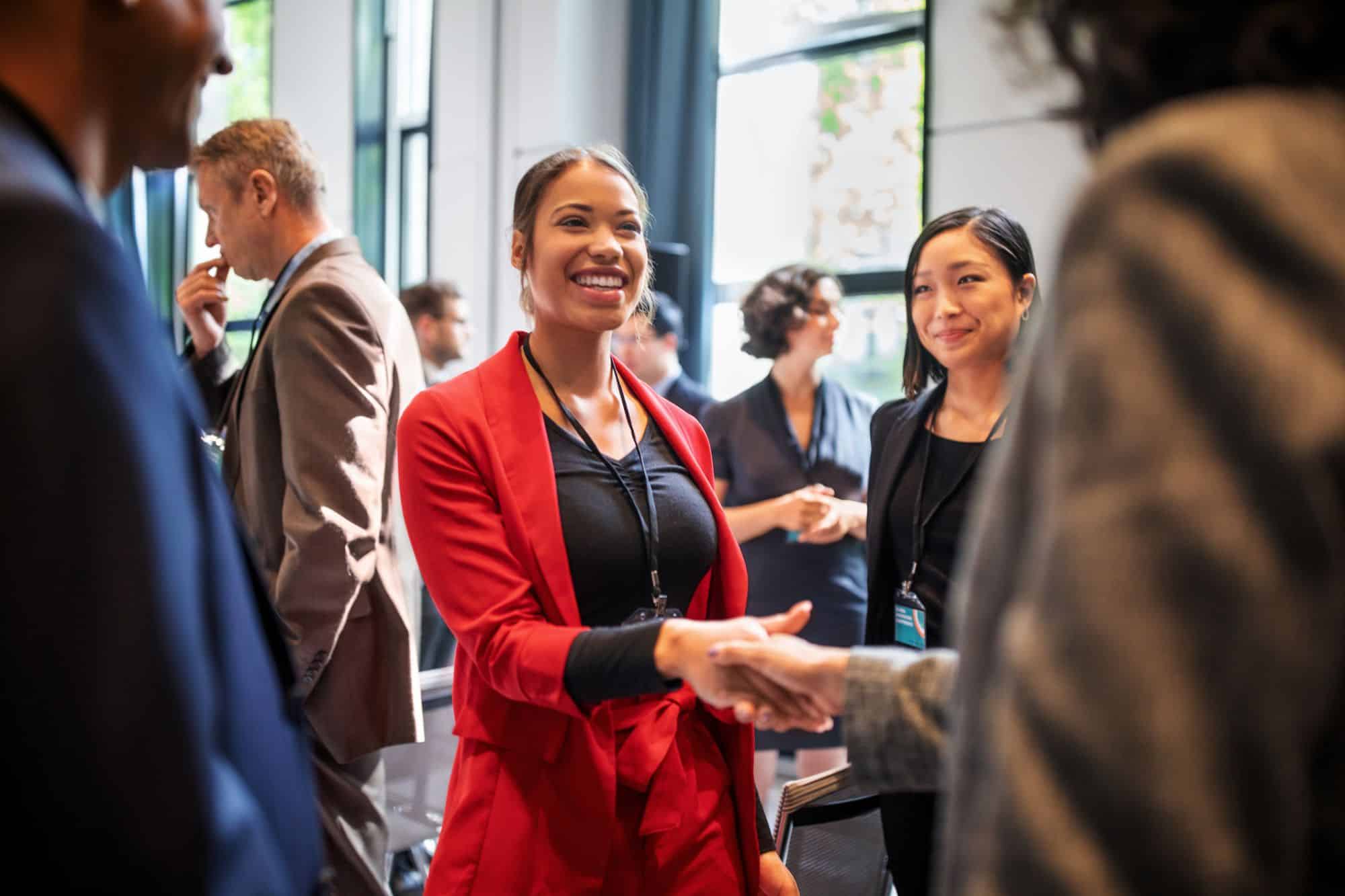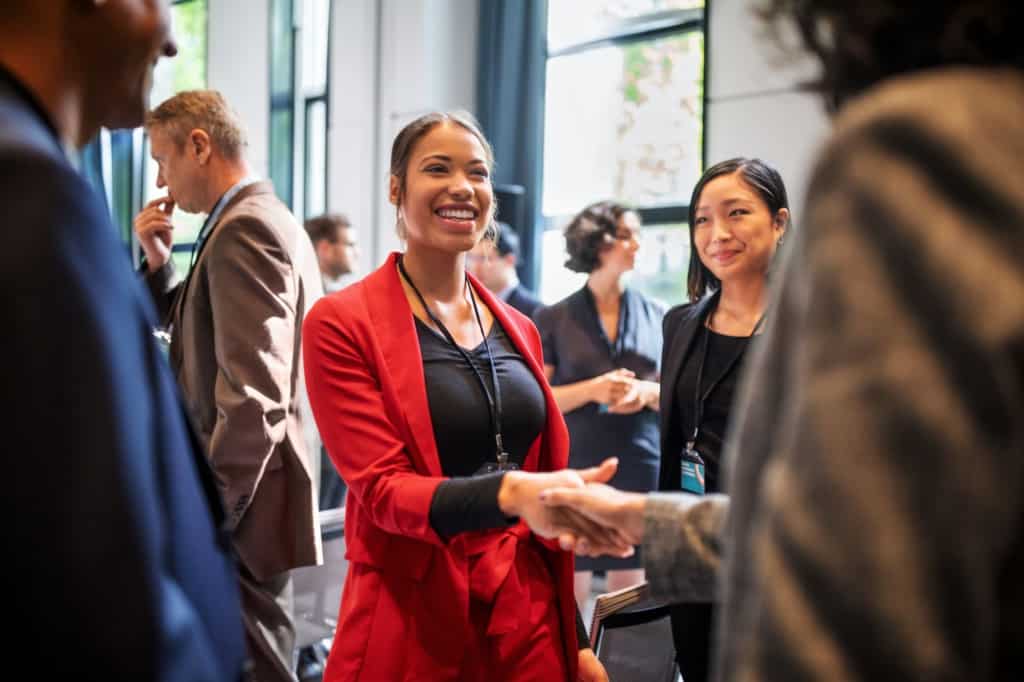 Travel More
Travelling to new places can give you the opportunity to meet new people and broaden your networks. Strike up conversations with locals, fellow travellers, and professionals in your industry or profession. Don't forget to attend conferences, trade shows, and other events while you are travelling.
Taking language courses
Taking language courses in a native speak country while travelling can help you connect with locals and gain new perspectives. It can also help you communicate more effectively with international colleagues and clients.
Join More Organizations
There are many groups and communities focused on specific industries, professions, or interests. Joining these groups can be a great way to connect with like-minded individuals. For example, The Association for Women in Science is the most famous professional women's group.
Seek Out People Who Disagree With You
It can be a valuable way to broaden your perspectives and challenge your assumptions by engaging with people who disagree with you. By listening actively, being respectful, and seeking out diverse perspectives, you can broaden your horizons and become a more informed and empathetic person.
Working holiday
Working holidays can provide an opportunity to build a network of contacts in a new country, which can be valuable for future career opportunities. You can meet new people from different industries and backgrounds, and potentially develop new business contacts. Many developed nation offer working holiday programs, such as
Volunteer
Volunteering is an interesting way to meet new people and expand your network. You can connect with like-minded individuals who share your interests, passions, and values and many of them might become valuable contacts in the future.
Host a workshop
You can cooperate with other experts and organizations to host a workshop online. AhaSlides can be a powerful tool to help you broaden your networking while hosting online workshops, but how? You can use AhaSlides for multiple purposes for your presentation such as engaging your audience with live quiz, game, brainstorming, polls, and gathering feedback in real time.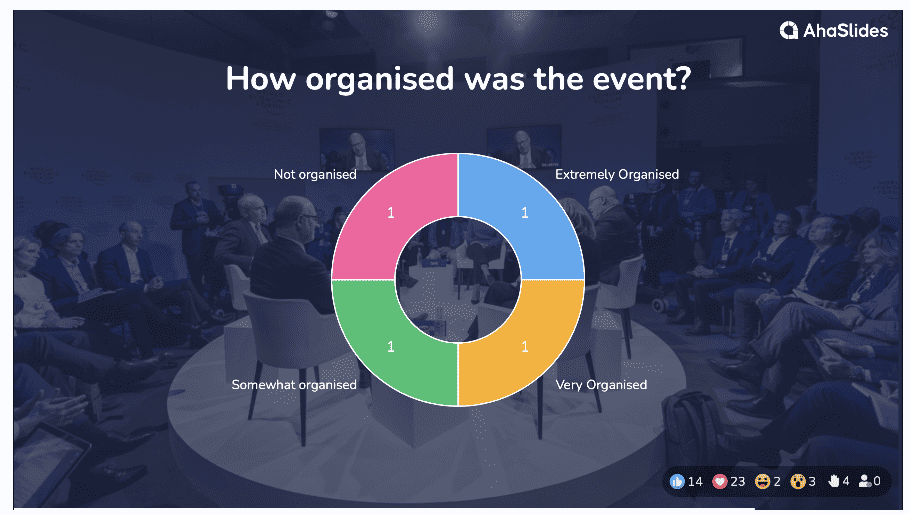 Bottom Line
It's important to be selective about the opportunities and social network sites to make sure that they provide value to you and your career aspirations. Building a professional network takes time and effort. Be patient, persistent, and respectful as you connect with experts while travelling.