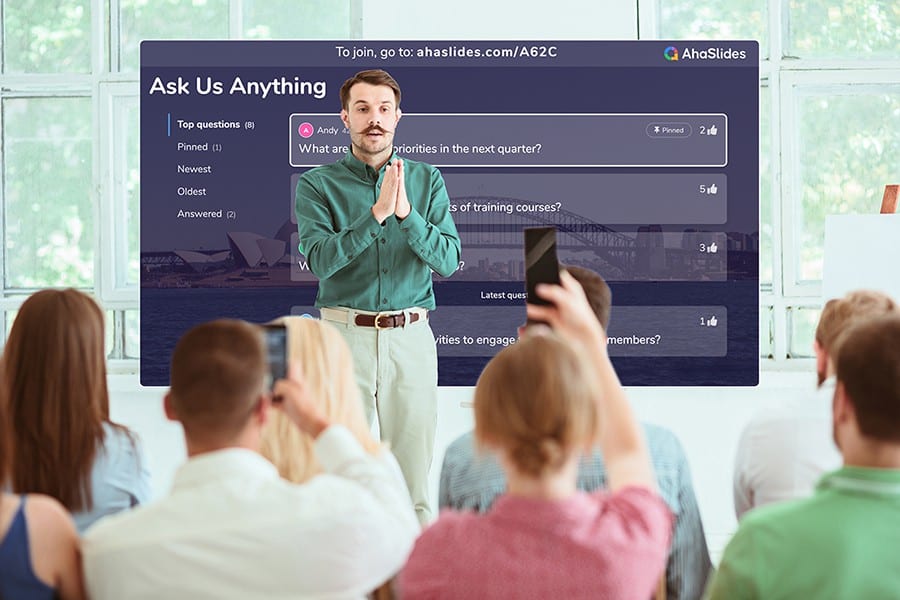 Start in seconds.
Learn how to set up a proper online word cloud, ready to share with your crowd!
🚀 Get Free WordCloud☁️
FAQ
Frequently Asked Questions
---
Got a question on word cluster maker? We've got answers.
Word Cloud is a tool with which the user inputs a group of words, and those words are displayed in a visual 'cloud'. The more frequent the words are, the larger and more centrally they appear in the cloud. Collaborative Word Cloud has the same function, but a group of people can input words rather than one person, as they all can access the word cloud games on their phones.
The term "cloud" originates in the Old English words cloud or clod, meaning a hill, a mass of stone.
Yes, Microsoft does, as people can create, co-edit, or view your version history to together work on that together, no matter where you are, with different Saas products like Powerpoint, Word, Excel... However, there are no word cloud tools released yet, as you can use AhaSlides Word Cloud to gain public opinions instead.