Welcome to the world of productive meetings! As professionals, we all know how important meetings are to driving results, making decisions, and staying on track. However, not all of them are of good quality and are preferred.
Frequently, when asked about meetings, many people react with heads-shaking or exasperated sighs due to their inefficiency. They find themselves stuck in unproductive sessions that drain their energy and time. That's why, today, we're going to learn how to have a good meeting!
Let's get started!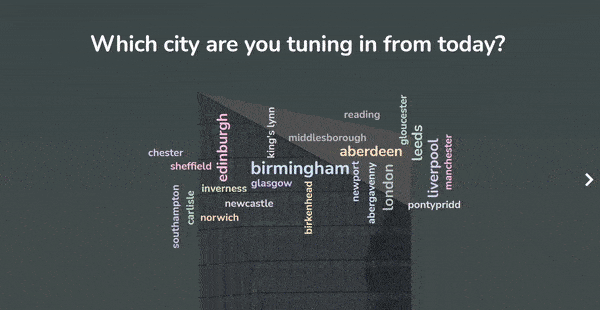 Start your Meeting with AhaSlides.
Get free templates for your meetings! Sign up for free and take what you want from the template library!
🚀 Create free account ☁️
What Makes A Good Meeting?
Meetings are undeniably an essential part of any business or organization. They are a platform for individuals to come together, exchange ideas, make decisions, and work towards a common goal.
A good meeting is one that is well-organized, productive, achieves desired outcomes, and makes all participants feel heard and valued.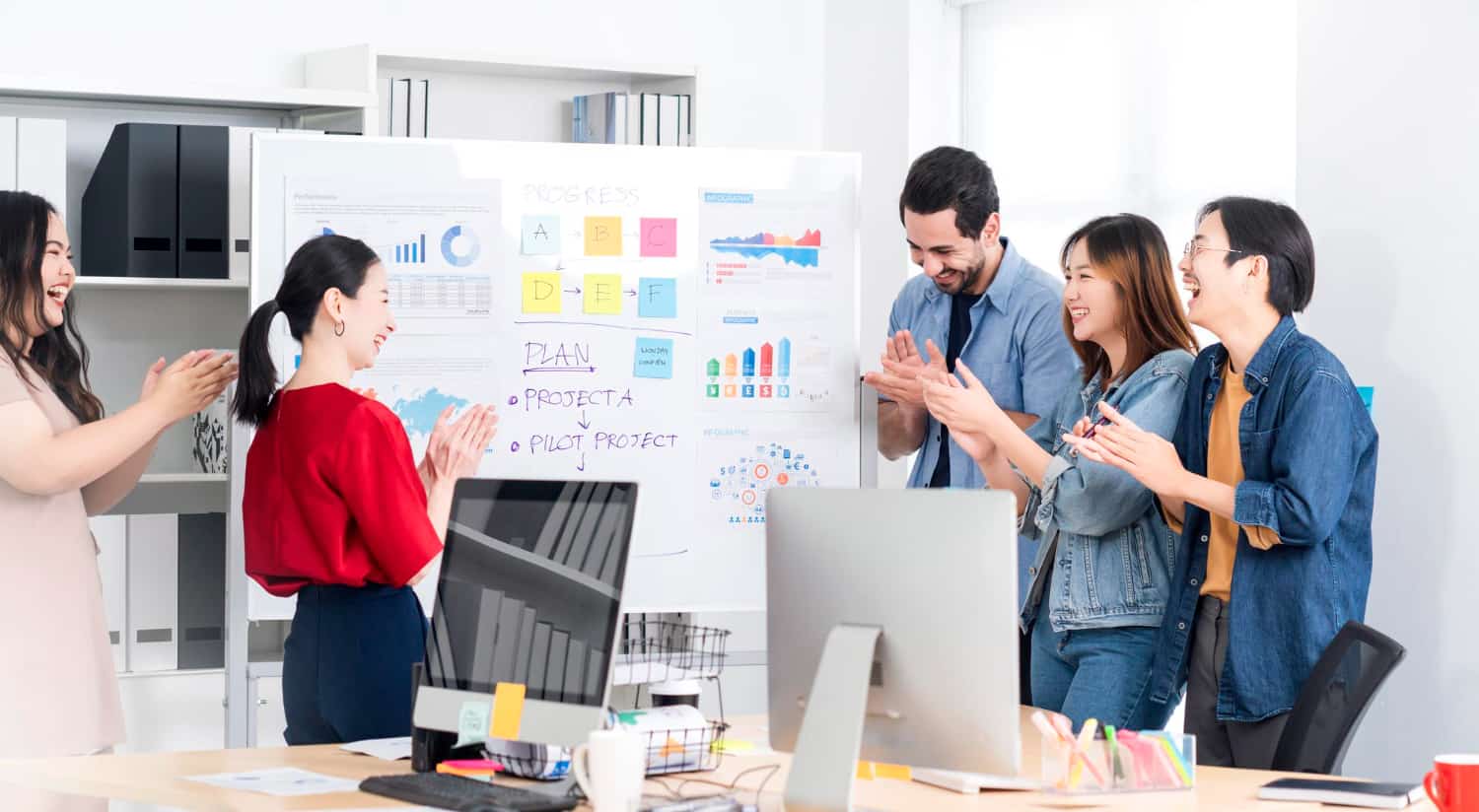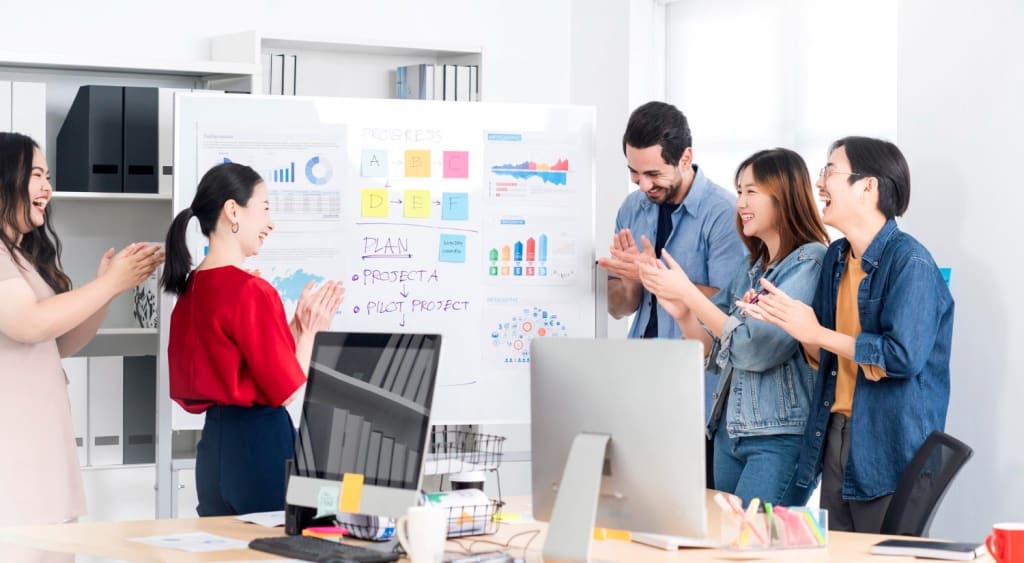 Here are some factors that create a good meeting:
It has a clear purpose. A good meeting begins with a clear agenda stating its purpose, along with the meeting's goals and expected outcomes, which helps keep the meeting on track and ensures that all participants are aware of their tasks.
It promotes effective communication. A good meeting requires effective communication. All participants will have opportunities to express their thoughts and ideas, and discussion should be encouraged with active listening and respectful dialogue.
It has clear outputs and follow-up actions. Without these, the meeting is unproductive and ineffective as attendees will be uncertain of their next steps. From there, it is difficult to bring efficiency to any follow-up meeting.
More Tips with AhaSlides
8 Tips To Have A Good Meeting
Of course, to have a good meeting like the above and not waste the time and effort of the attendees, you need to consider the preparation and follow-up before, during, and after the meeting. Taking note of these steps will guarantee a smooth and successful outcome. 
Before The Meeting – Have A Good Meeting
1/ Define the purpose and type of the meeting
The purpose, objectives, and type of the meeting should be defined and ensured are understood by all participants. No one wants to come to a meeting for 10 minutes and still not aware of their responsibility and what is the point of discussion here. Some types of meetings only serve specific purposes such as
Decision-making meetings. They are conducted when decisions and actions are needed.
Problem-solving meetings. They are called to find a solution to a problem/crisis.
Brainstorming meetings. They are a place to collect groundbreaking new ideas with contributions from members.
2/ Have an agenda
Make sure you have a meeting agenda and send it out before the meeting to all participants, which will help attendees understand the purpose, goals, and expected outcomes of the meeting. It also serves as a guide to help them proactively gather necessary information and documents such as reports, data, presentations, or other relevant documents.
3/ Establish the ground rules
The ground rules are guidelines or norms that are agreed upon in advance by all participants and help create a productive and respectful environment for discussion. They may include encouraging active listening, respecting diversity, having limited time for discussion, etc.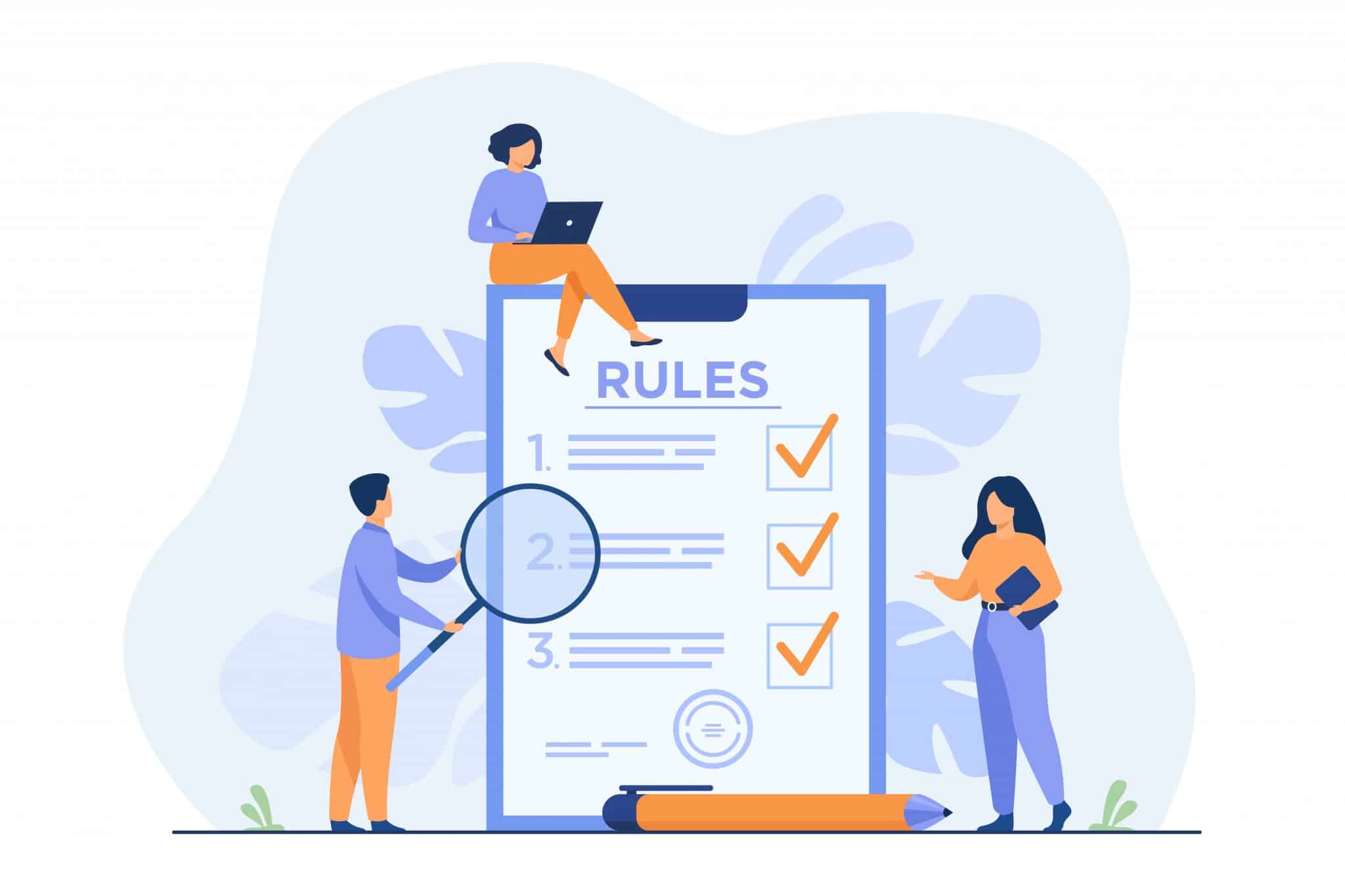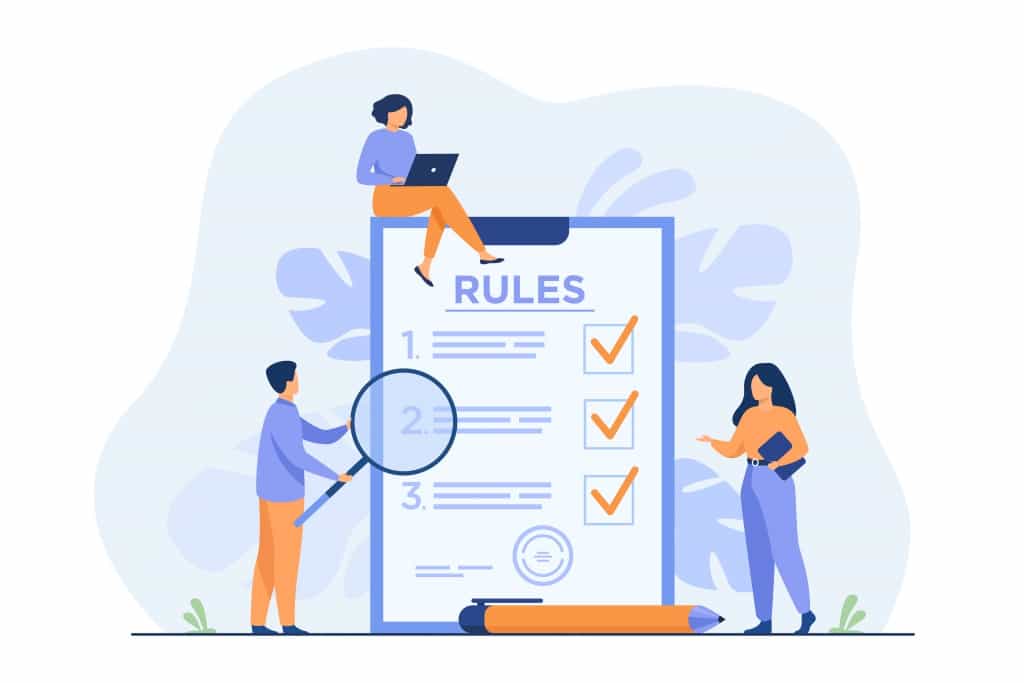 During The Meeting – Have A Good Meeting
4/ Start with an ice-breaker game
Starting with a creative ice-breaker is a great way to ease the tension and get everyone in the right mood for a team meeting. Breaking the awkward moments of silence at the beginning of a meeting can help set the tone for a productive and enjoyable session.
Instead of relying on outdated, you can engage in light-hearted debates, casual conversations, or a live quiz that can be highly fun, creative, competitive and easily created in just a matter of minutes. So, why not try something new?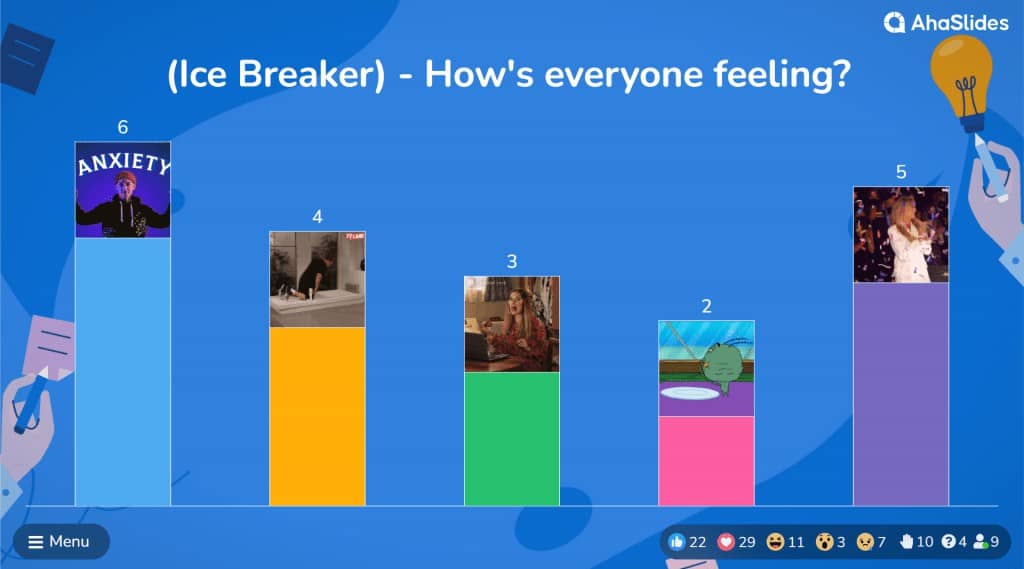 5/ Create a space for collaboration
A team meeting is a valuable opportunity to discuss and make decisions as a group. Instead of trying to come up with new ideas on the spot, team members should bring their prepared reports, ideas, and perspectives to the table. This way, the team can work together to arrive at a well-thought-out and sound final decision.
The team might then consider conducting a live survey of the ideas discussed and gathering real-time feedback through live polls with multiple-choice or open-ended questions from AhaSlides.
By using a unique QR code or link, team members can instantly access and provide their input, and results will be displayed directly on the screen. This helps to avoid wasting time and ensures that all ideas are captured fairly.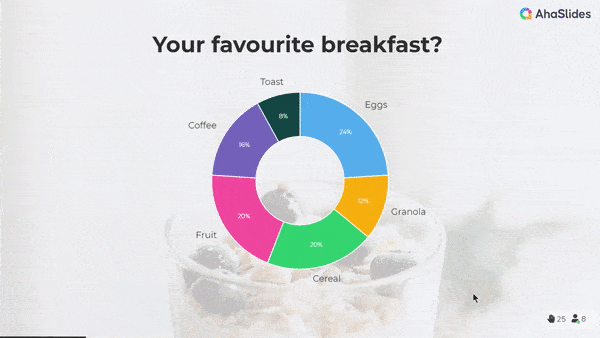 6/ Keep your team engaged
Do not give your attendees the opportunity to distract by keeping them engaged during the meeting. You can organize an "online roundtable" where everyone can participate and contribute. With shy people? Don't worry. Anonymous Q&A will solve this problem.
Also, don't forget to allow some room for spontaneity. Because a healthy and active meeting is an ideal place for new solutions and innovations to emerge. Breaking the sluggish and stressful atmosphere by encouraging participants to think creatively with Word Cloud will be an interesting and effective activity. Try and see.
After The Meeting – Have A Good Meeting
7/ End with clear follow-up actions and timelines
To wrap up the strategic session, be sure each attendee has clarity on their next steps.
Have departments discuss:
What metrics will demonstrate their progress? Be specific so progress can be tracked.
Which cross-functional partners need coordination to succeed? Strong collaboration is key.
What kind of updates will follow-up meetings require? Reports? Presentations? Brainstorm outcomes in advance.
When can we expect preliminary results or information? Set ambitious yet achievable deadlines to maintain the pace.
8/ Have meeting minutes
Always need detailed, thorough, clear, and easy-to-understand meeting minutes to send to participants, the board of directors, senior leaders, and those who cannot attend. They are not only documents, a content basis for the next meetings but also a legal basis (in case of need).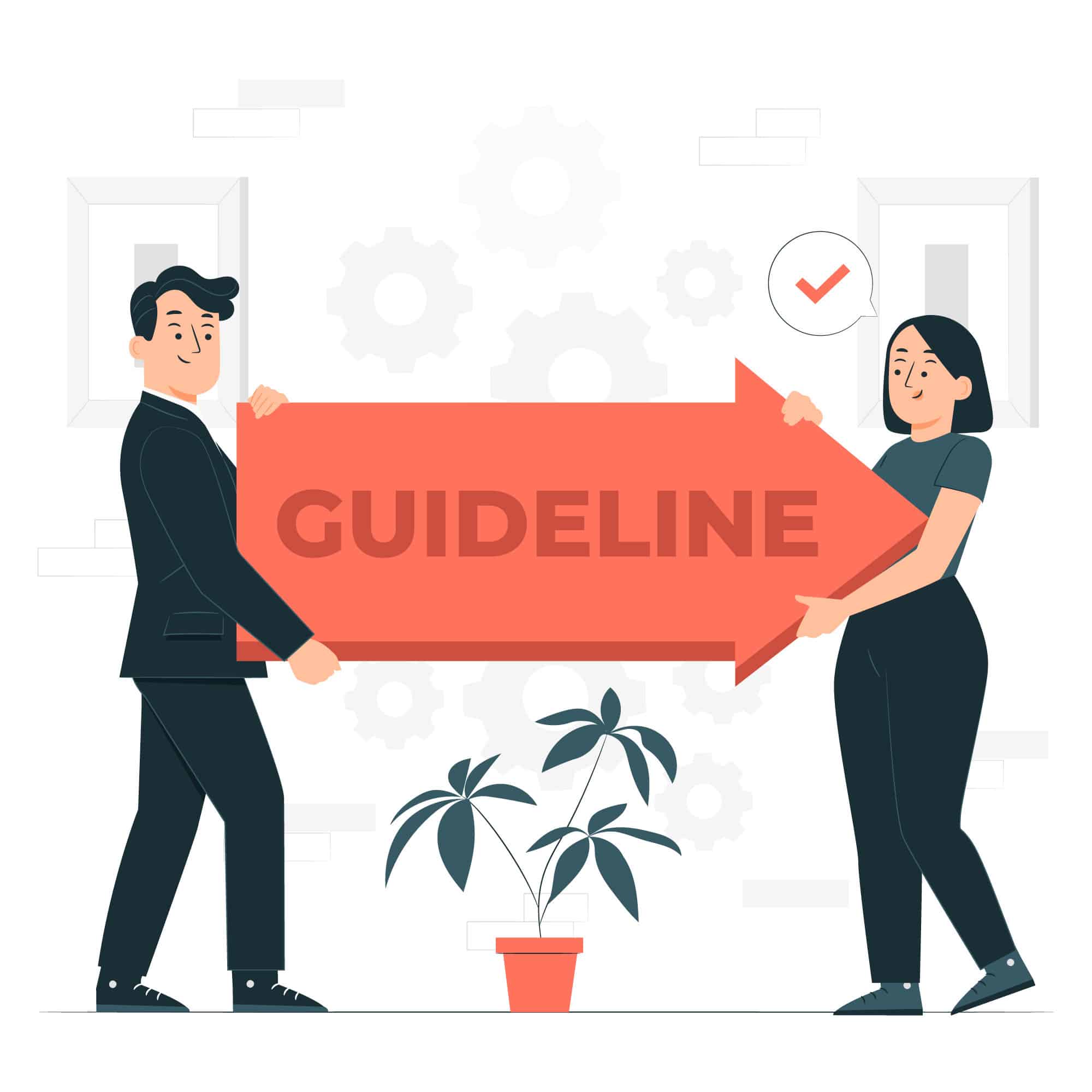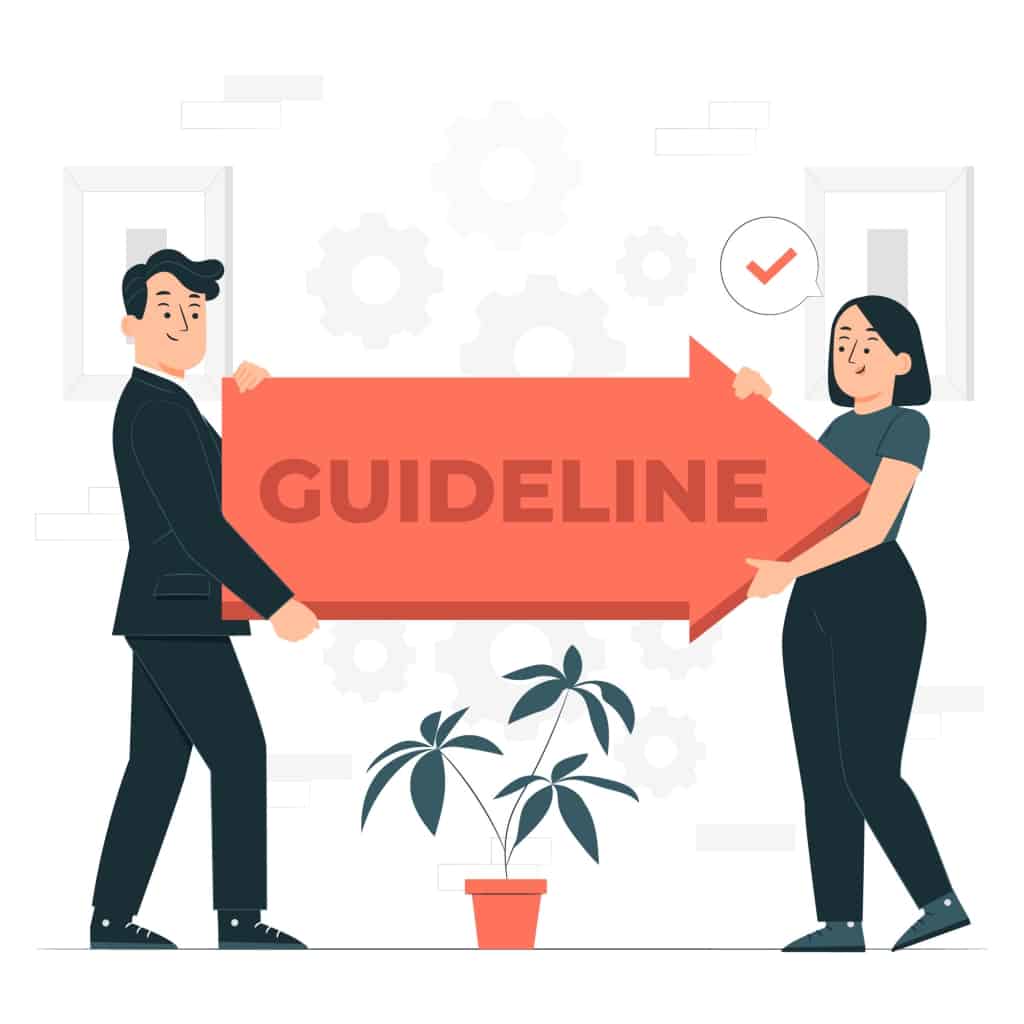 Key Takeaways
Hopefully, the tips for having a good meeting that AhaSlides shared above are not too complicated. Keep in mind that productive meetings are those in which everyone feels appreciated, heard, and encouraged to speak. The meeting must produce a defined result and serve its intended purpose. After the meeting, everyone accepts their roles and commits to following the discussed plans.