Objectives are needed for every aspect of life, work and education.
Whether you are setting objectives for academic research, teaching and learning, courses and training, personal development, professional growth, a project, or more, having clear objectives like having a compass to help you stay on track.
So, how to write objectives? Check out this article to get a complete guide on writing realistic and impactful objectives.
How to write objectives of a project
Project objectives often focus on tangible results, such as completing specific tasks, delivering products, or achieving certain milestones within a defined timeframe.
Writing project objectives should follow these principles:
Start early: It is important to set your project objectives at the beginning of your project to avoid unexpected situations and employees misunderstanding.
Changes: Project objectives can be determined to address challenges of previous projects experience and seek to minimize potential risks prior to the project begins.
Achievement: An objective of a project should mention what success is. Different success is measured by specific and measurable objectives.
OKR: OKR stands for "objectives and key results," a managerial model that aims to set goals and identify metrics to measure progress. Objectives are your destination, while key results contribute to the path that will get you there.
Focus: Different project objectives might consist of related issues such as:
Management
Websites
Systems
Customer satisfaction
Turnover and Retention
Sales and Revenue
Return on investment (ROI)
Sustainability
Productivity
Teamwork
The goal of the campaign is to improve the traffic by 15% before the end of the first quarter.
This project aims to produce 5,000 units of products in the next three months.
Add five new methods for clients to seek the feedback form in-product within the next three months.
Increase click through rate (CTR) engagement on email by 20% by the end of the second quarter.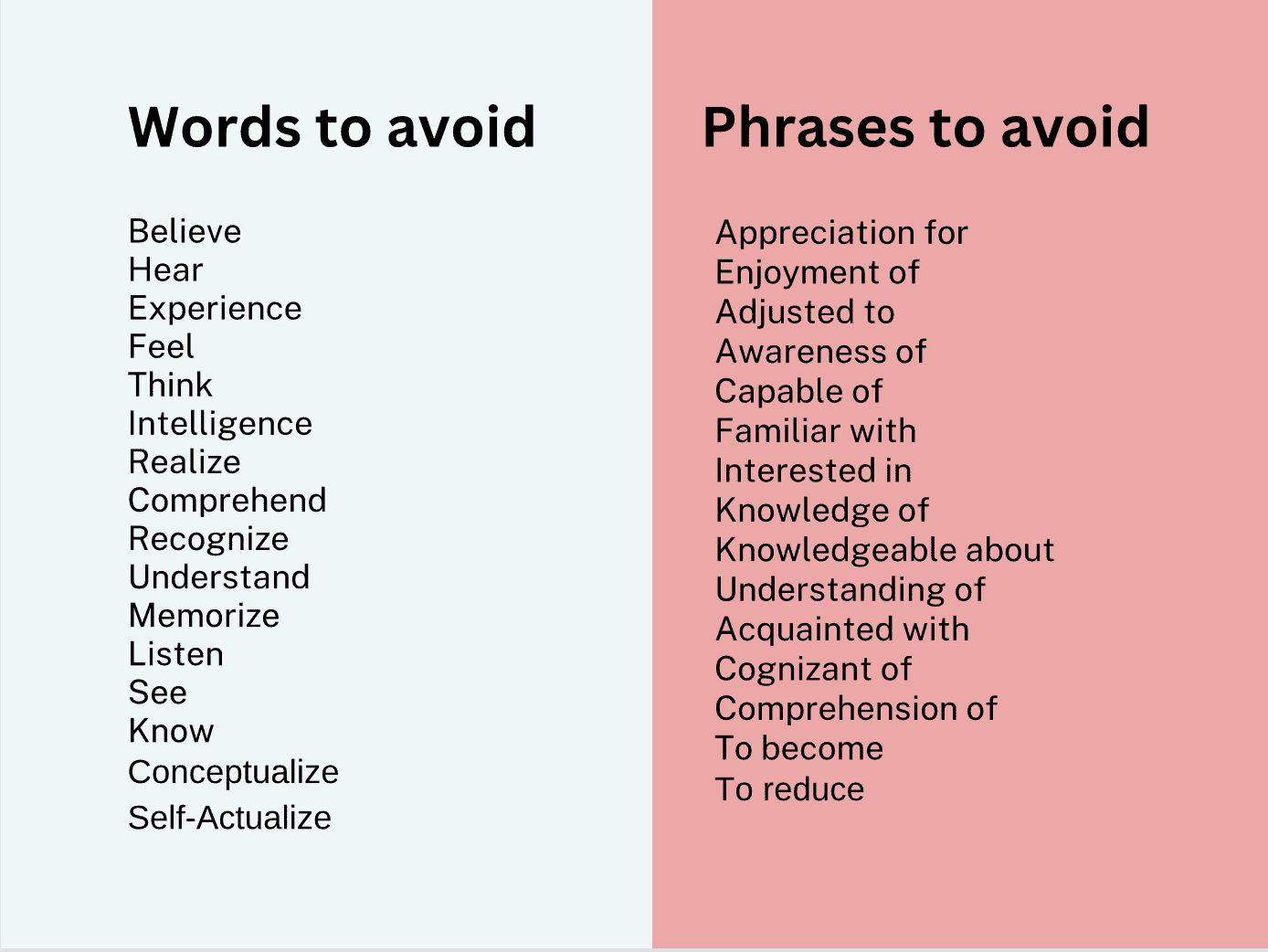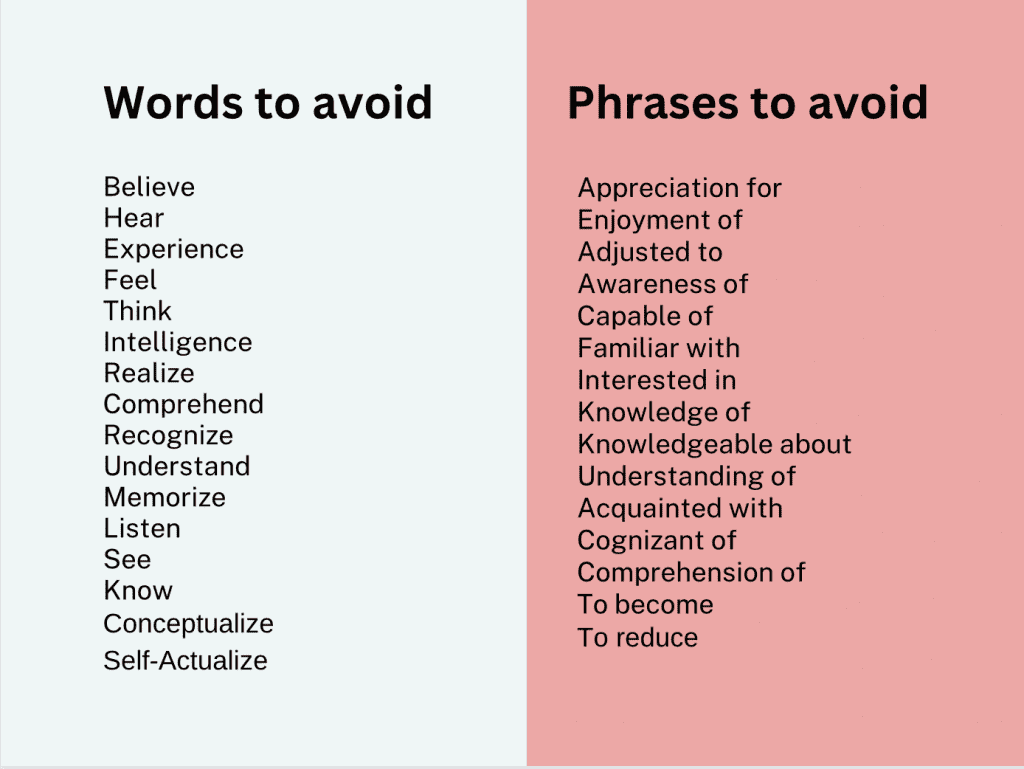 How to write objectives for a presentation
Presentation objectives outline what you intend to accomplish with your presentation, which might involve informing, persuading, educating, or inspiring your audience. They guide the content creation process and shape how you engage your listeners during the presentation.
When it comes to writing presentation objectives, there are some notes to look at:
The questions "Why": To write a good presentation objective, start with answering why questions, such as Why is this presentation important to your audience? Why should people invest time and money to attend this presentation? Why is your content important to the organization?
What do you want the audience to know, feel and do? Another important of writing objectives for a presentation is considering the comprehensive impact your presentation has on the audience. This pertains to the informational, emotional, and actionable aspect.
Rule of three: When you write your objectives in your PPT, don't forget to express no more than three key points per slide.
Some examples of objectives:
Ensure the managers understand that without additional funding of $10,000, the project will fail.
Get commitment from the director of sales to a three-tier pricing proposal for customer Prime.
Get the audience to commit to reducing their personal plastic usage by signing a pledge to avoid single-use plastics for at least a week.
Participants will feel empowered and confident about managing their finances, replacing financial anxiety with a sense of control and informed decision-making.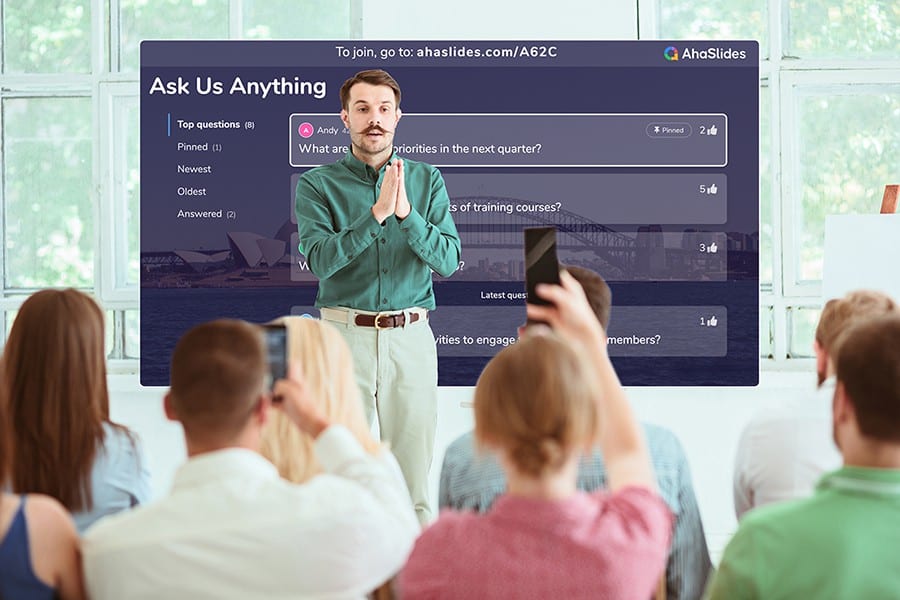 Get your Students Engaged
Start meaningful discussion, get useful feedback and educate your students. Sign up to take free AhaSlides template
🚀 Grab Free Quiz☁️
How to write objectives for lesson plan
Learning objectives, often used in education and training, specify what learners are expected to gain from a learning experience. These objectives are written to guide curriculum development, instructional design, and assessment.
A guide on writing an objective for learning and lesson plan described as follows:
Learning objectives verbs: There is no better way to have learning objectives start with measurable verbs collected by Benjamin Bloom based on level of cognition.
Knowledge level: tell, uncover, show, state, define, name, write, recall,…
Comprehension level: indicate, illustrate, represent, formulate, explain, classify, translate,…
Application level: perform, make a chart, put into action, build, report, employ, draw, adapt, apply,…
Analysis Level: analyze, study, combine, separate, categorize, detect, examine,…
Synthesis Level: integrate, conclude, adapt, compose, construct, create, design,…
Evaluation Level: evaluate, interpret, decide, solve, rate, appraise, verify,…
Student-centered: Objectives should reflect the unique aspirations, strengths and weaknesses of each student, emphasize what students will know or be able to do, not what you will teach or cover.
Learning Objective Examples:
To recognize the power of different types of language
By the end of this course, students will be able to identify and develop data collection instruments and measures for planning and conducting sociological research.
By the end of this course, students will be able to identify their own position on the political spectrum.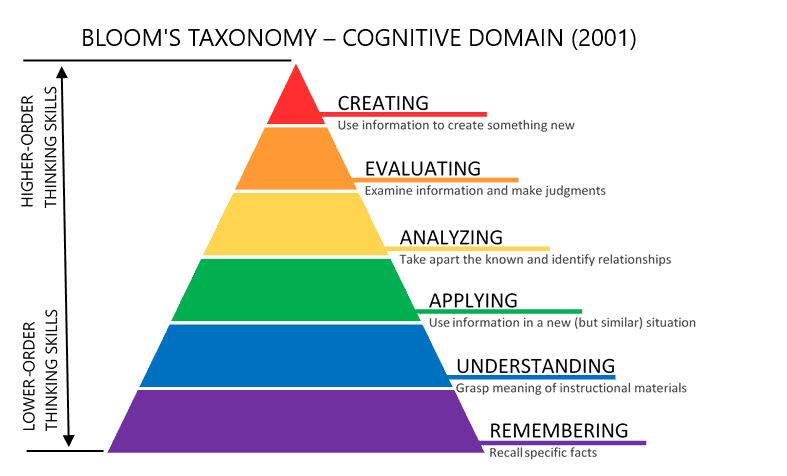 How to write objectives for a research
The purpose of research objectives is congruent with research study outcomes.They articulate the purpose of the research, what the researcher intends to investigate, and the expected outcomes.
There are severals principles to follow to ensure a well-written research objectives:
Academic language: It is important to note that research writing is strict on the use of language. It is held to a high standard of clarity, precision, and formality.
Avoid using first-person references to state the objectives. Replace "I will" with neutral phrasing that emphasizes the research's intention. Avoid emotional language, personal opinions, or subjective judgments.
Pinpoint the Focus: Your research objectives should clearly articulate what your study aims to investigate, analyze, or uncover.
Specify the Scope: Outline the boundaries of your research by specifying the scope. Clearly delineate what aspects or variables will be examined, and what will not be addressed.
Maintain Consistency with Research Questions: Ensure your research objectives align with your research questions.
Frequently used phrases in research objectives
…contribute to the knowledge of…
…search for…
Our study will also document….
The primary objective is to integrate…
The purposes of this research include:
We attempt to…
We formulated these objective based on
This study searches for
The second gold is to test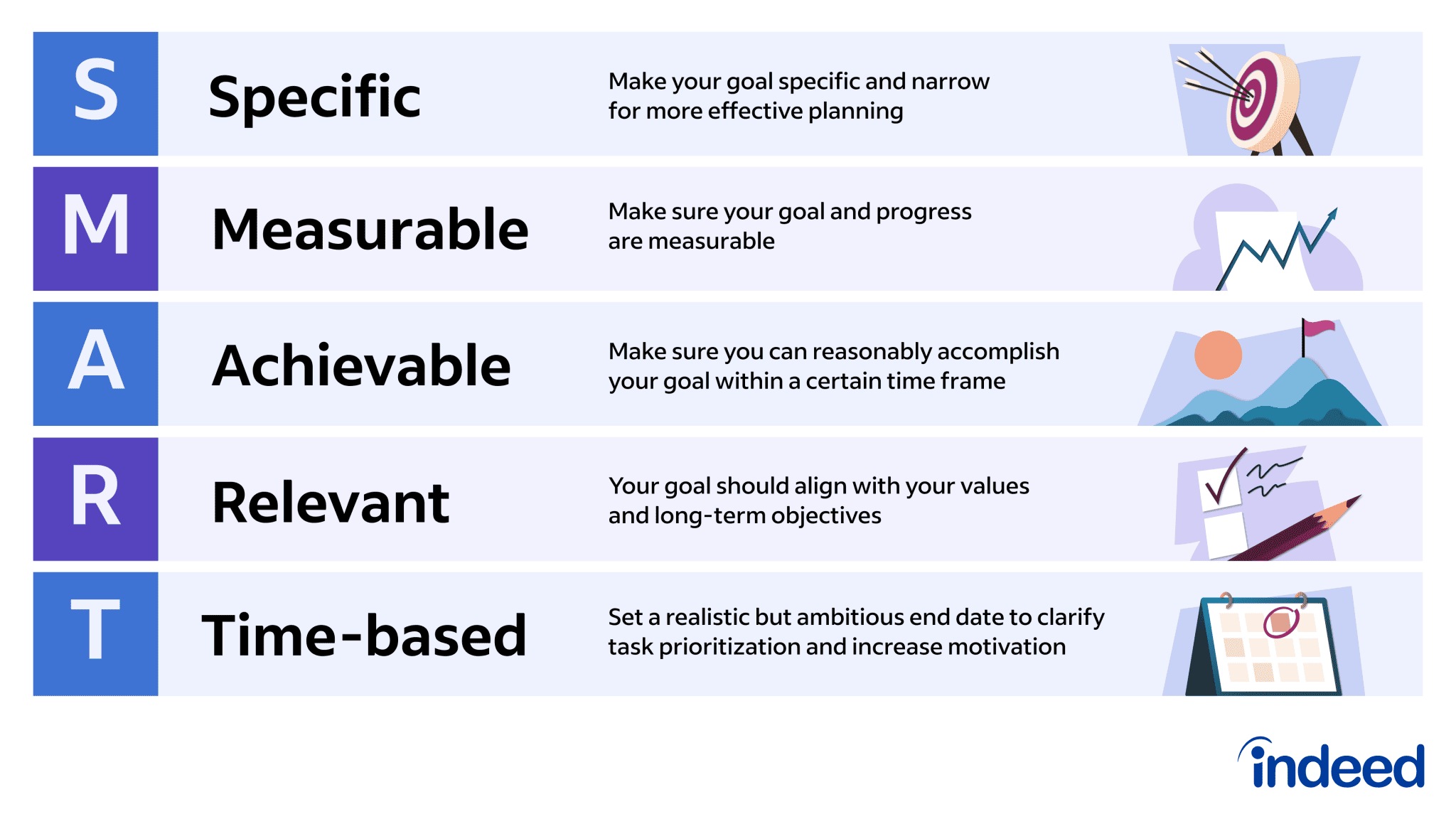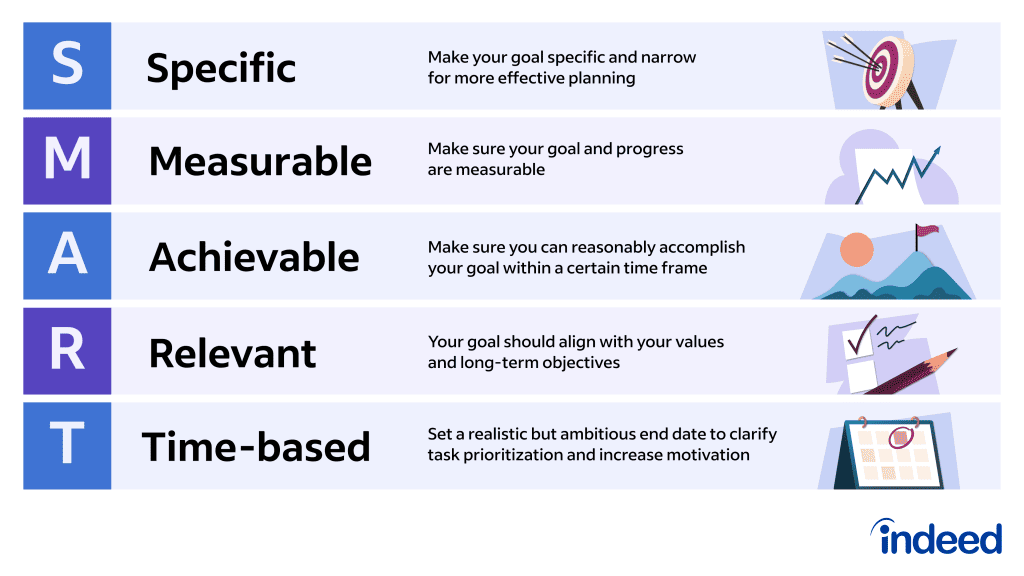 How to write objectives for personal growth
Objectives for personal growth often focus on individual improvement on skills, knowledge, well-being, and overall development.
Personal growth objectives encompass various aspects of life, including emotional, intellectual, physical, and interpersonal dimensions. They serve as roadmaps for continuous learning, growth, and self-awareness.
Read one non-fiction book each month to expand knowledge in areas of personal interest.
Incorporate regular exercise into the routine by walking or jogging for at least 30 minutes five times a week.
Tips to write objectives for personal growth from AhaSlides.
More tips on how to write objectives
How to write objectives in general? Here are common tips for setting objectives of any field.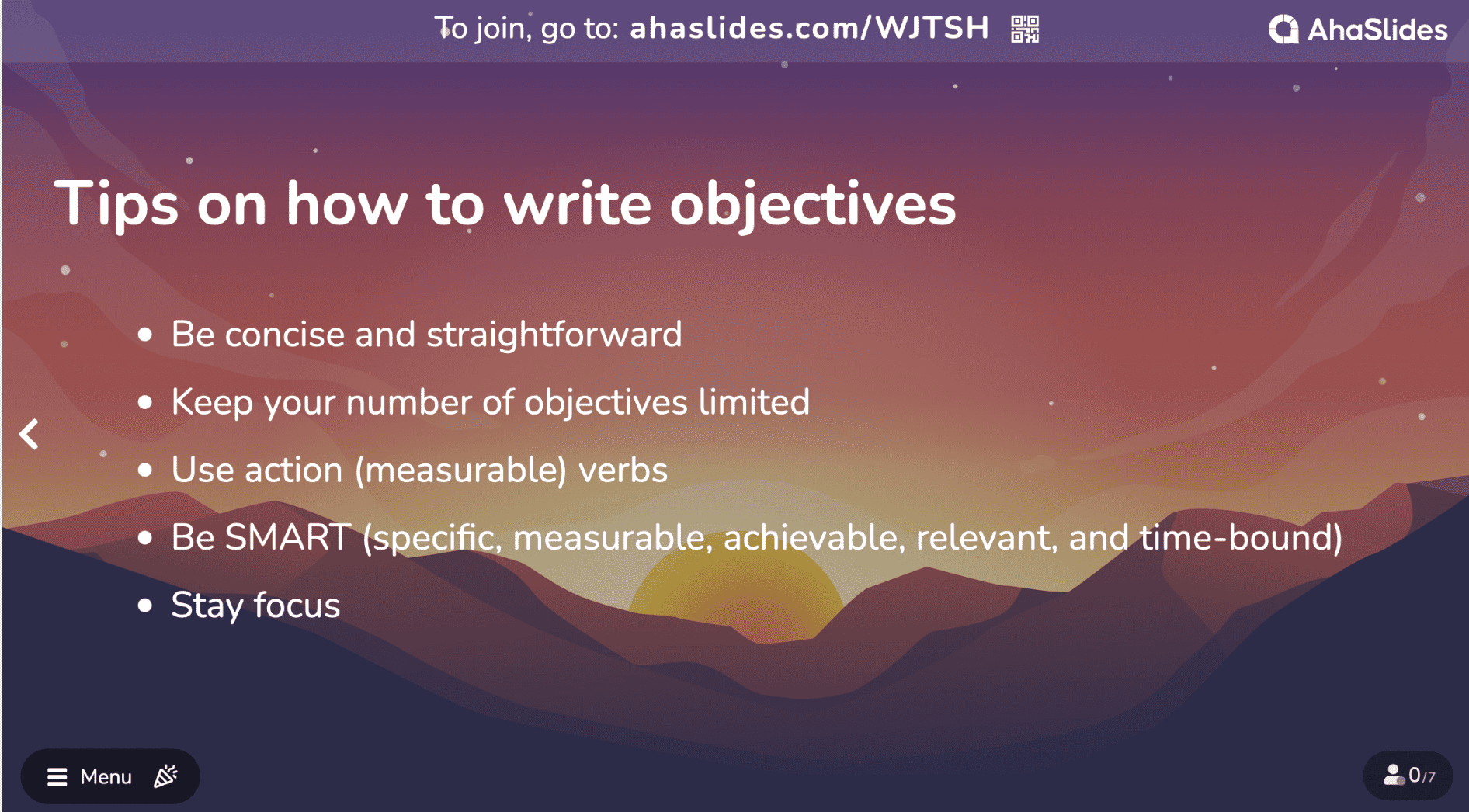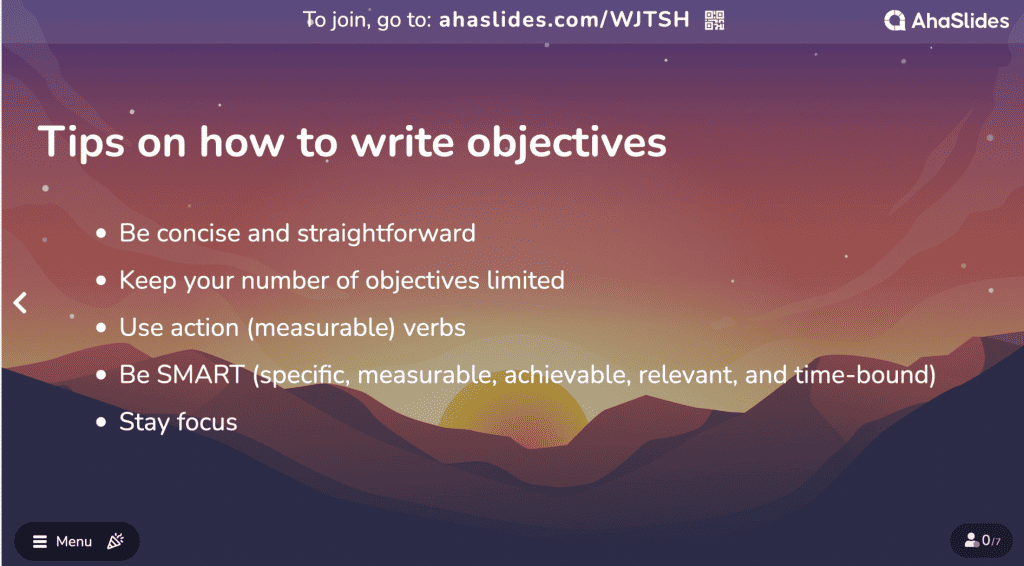 #1. Be concise and straightforward
Keep the words as simple and straightforward as much as possible. It is much better to remove unnecessary or ambiguous words that might lead to misunderstanding.
#2. Keep your number of objectives limited
Don't confuse your learners or readers with too many objectives. Concentrating on a few key objectives can effectively maintain focus and clarity and prevent overwhelming.
You can start each objective with one of the following measurable verbs: Describe, Explain, Identify, Discuss, Compare, Define, Differentiate, List, and more.
SMART objectives framework can be defined with specific, measurable, achievable, relevant, and time-bound. These objectives are clearer and easier to understand and achieve.
⭐ Want more inspiration? Check out AhaSlides to explore the innovative way to get presentations and lesson engaging and fun!
Frequently Asked Questions
What are the 3 parts of an objective?
According to Mager (1997), objective statements contain three parts: behavior (or, performance), conditions, and criteria.
What are the 4 elements of a well-written objective?
The four elements of an objective are Audience, Behavior, Condition, and Degree, called A-B-C-D method. They are used to identify what a student is expected to know and how to test them.
What are the 4 components of objective writing?
There are four components of an objective include: (1) the action verb, (2) conditions, (3) standard, and (4) the intended audience (always the students)