What is Project Management Software? In today's fast-paced and competitive business environment, effective project management software is crucial for companies to stay organized, streamline processes, and achieve their goals efficiently. It is increasingly rare to find companies nowadays that do not utilize any project management software due to the tangible benefits they offer.
So, What is the most commonly used project management software? Let's take a closer look to the 14 ultimate Project management software and see how they help companies optimize your scheduling and controlling process.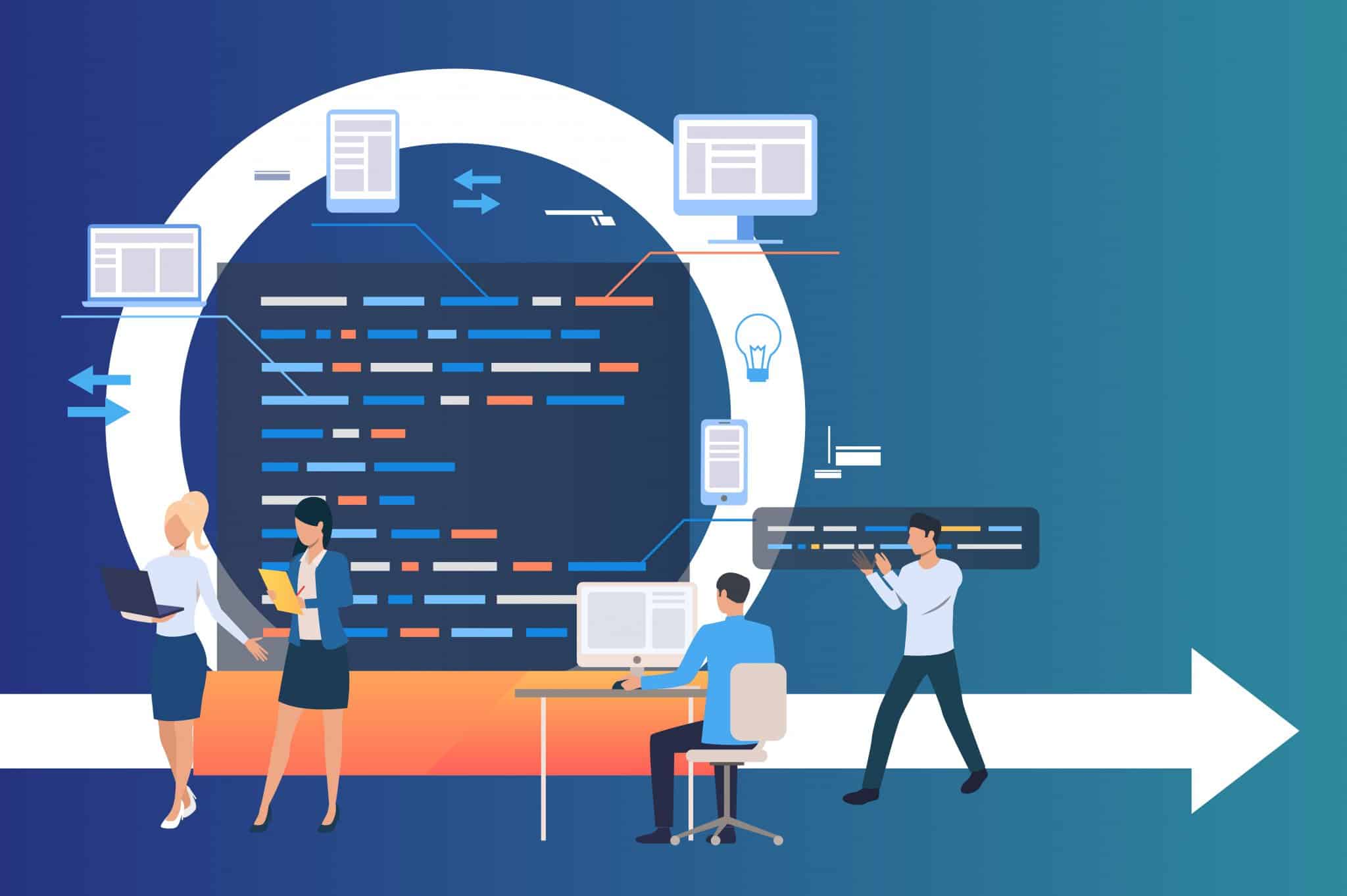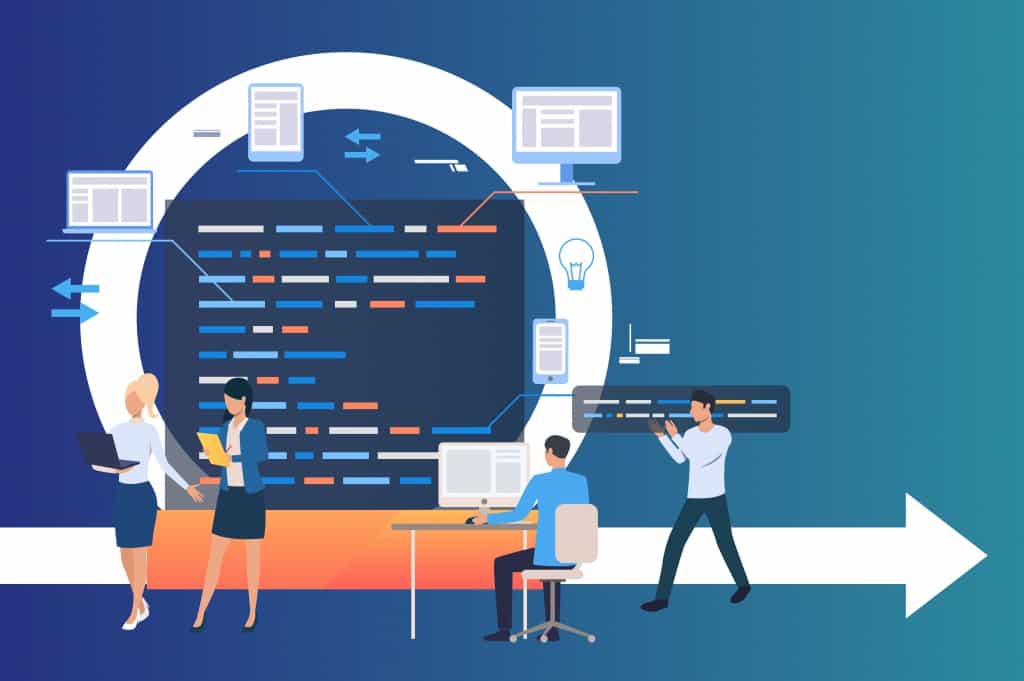 Table of Contents
What Is Project Management Software?
Project Management Softwares are tools used to track and organize the specifics of a project or activity. These tools help to streamline the work of teams, allowing for more accurate tracking, timing, and analysis of complex tasks and events. Without this software, teams could quickly become overwhelmed by multiple tasks and deadlines, resulting in confusion and mistakes.
Overview about the Cost
In this section, let's quickly examine how much you will pay for incorporating a Project Management software into your project management. Most of them give a free plan option for personal use with some basic PM functions, except for TRACtion and Microsoft Project.
| | |
| --- | --- |
| Project Management Software | Pricing (annually billed) for teams |
| Monday.com | From $8 per user |
| ClickUp | From $5 per user |
| Toggl Plan | From $8 per user |
| OpenProject | From $7.25 per user |
| OrangeScrum | From $8 per user |
| TRACtion | From $12.42 per user |
| Trello | From $8 per user |
| Airtable | From $10 per user |
| Smartsheet | From $7 per user |
| Zoho project | From $5 per user |
| Paymo | From $4.95 per user |
| MeisterTask | From $6.49 per user |
| OmniPlan | From $19.99 per user |
| Microsoft Project | From $10 per user |
Overview – A comparison for costs of some project management software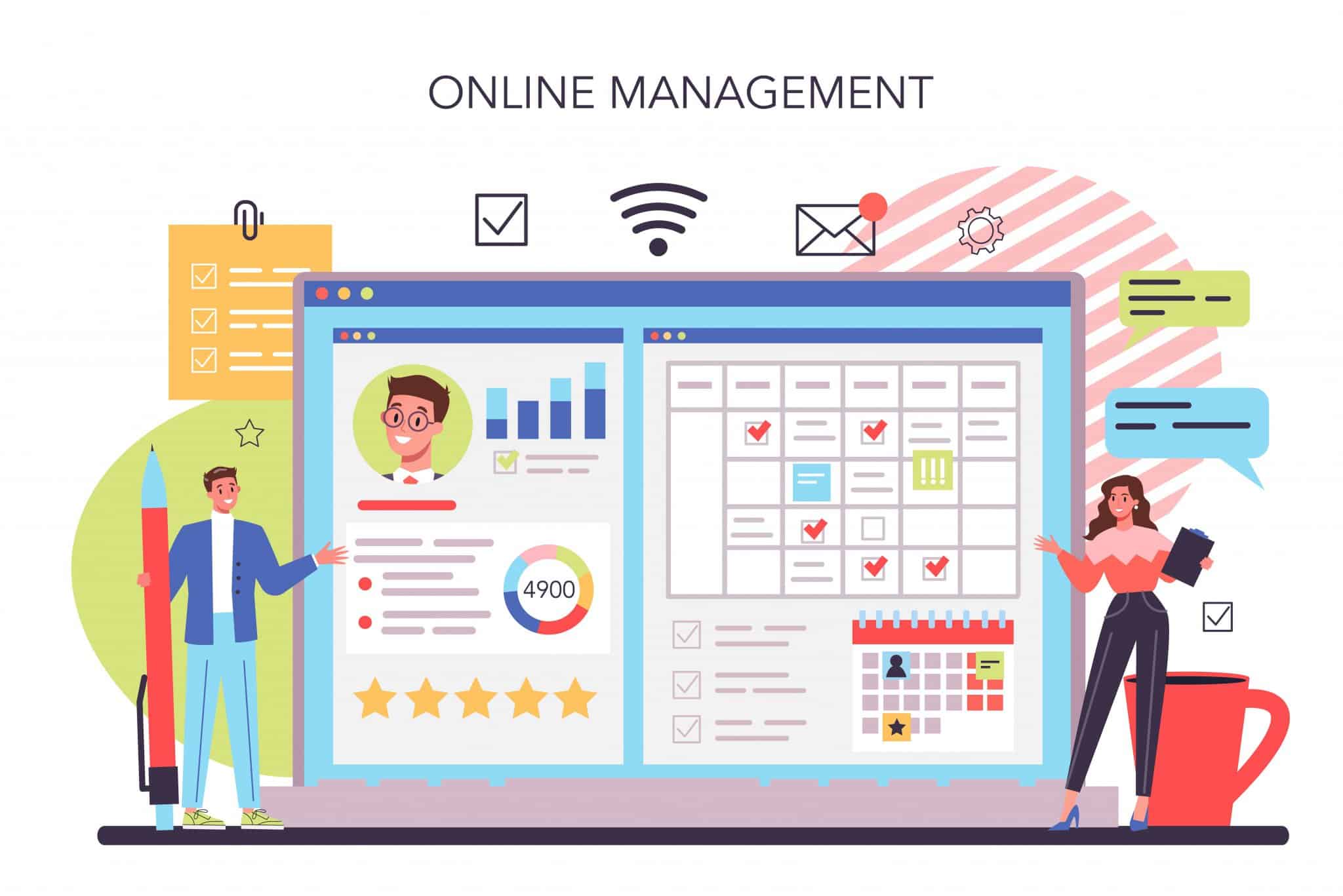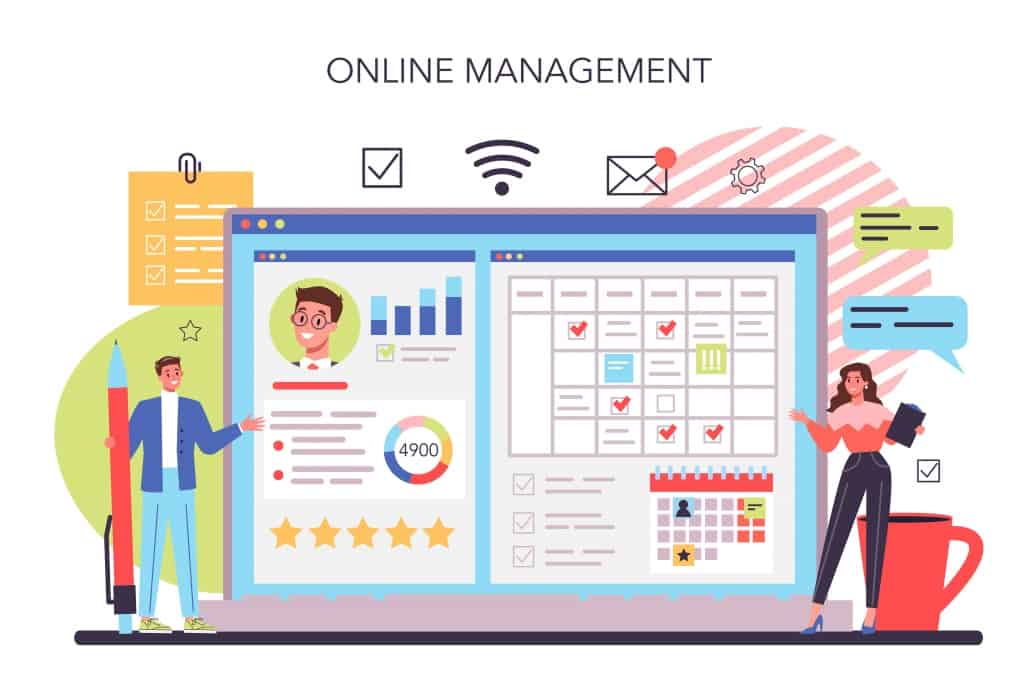 Tips for Better Engagement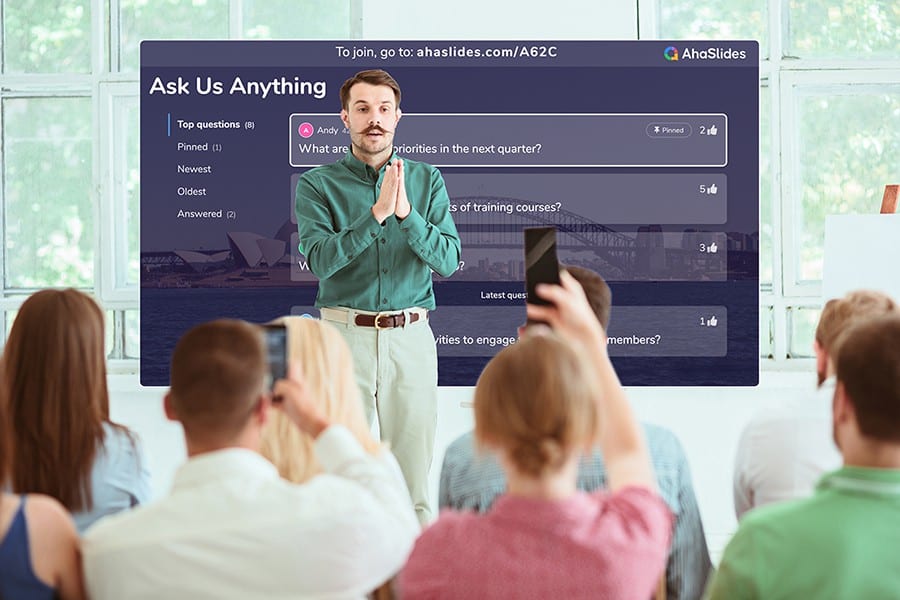 Looking for an interactive way to manage your project better?.
Get free templates and quizzes to play for your next meetings. Sign up for free and take what you want from AhaSlides!
🚀 Grab Free Account
14 Examples of Project Management Software
Check out the best project Management Software with up-to-date features and user-friendliness. Most of them provide free pricing plans with all PM essentials for individual use and less complicated projects with limited users.
#1. ProofHub
ProofHub is a comprehensive project management and collaboration software designed to streamline workflows and improve team productivity. It offers a wide range of features, including task management, document sharing, team collaboration, time tracking, and more. It has been trusted by thousands of businesses and teams worldwide.
#2. Monday.com
Monday.com offers a customizable work management platform that allows teams to plan, track, and manage projects visually. It offers features for project planning, task management, team collaboration, and reporting. The most interesting part of Monday.com is its highly customizable nature and rich library of pre-built templates for different use cases.
#3. Clickup
ClickUp is another powerful project management software that offers a wide range of features for task management, collaboration, and project organization. Users can add due dates, attachments, comments, and checklists to tasks, ensuring clarity and accountability. Above all, ClickUp's Multitasking Toolbar allows users to view and manage multiple tasks simultaneously, is one of the unique features that set it apart from other project management software
#4. Toggl Plan
A robust project management system like Toggl Plan, formerly known as Teamweek is also recommended. It offers built-in time tracking capabilities, allowing users to track the time spent on tasks and projects. This feature helps with accurate time management and resource allocation. In addition, Toggl Plan offers customizable views, allowing users to switch between different display options based on their preferences and needs.
#5. OpenProject
Open Source Project Management Software, Openproject can be a great solution for teams looking for the comprehensive and advanced management to manage classic, agile or hybrid projects, suitable for all kinds of industries. You can easily customize with widgets and graphs to your needs.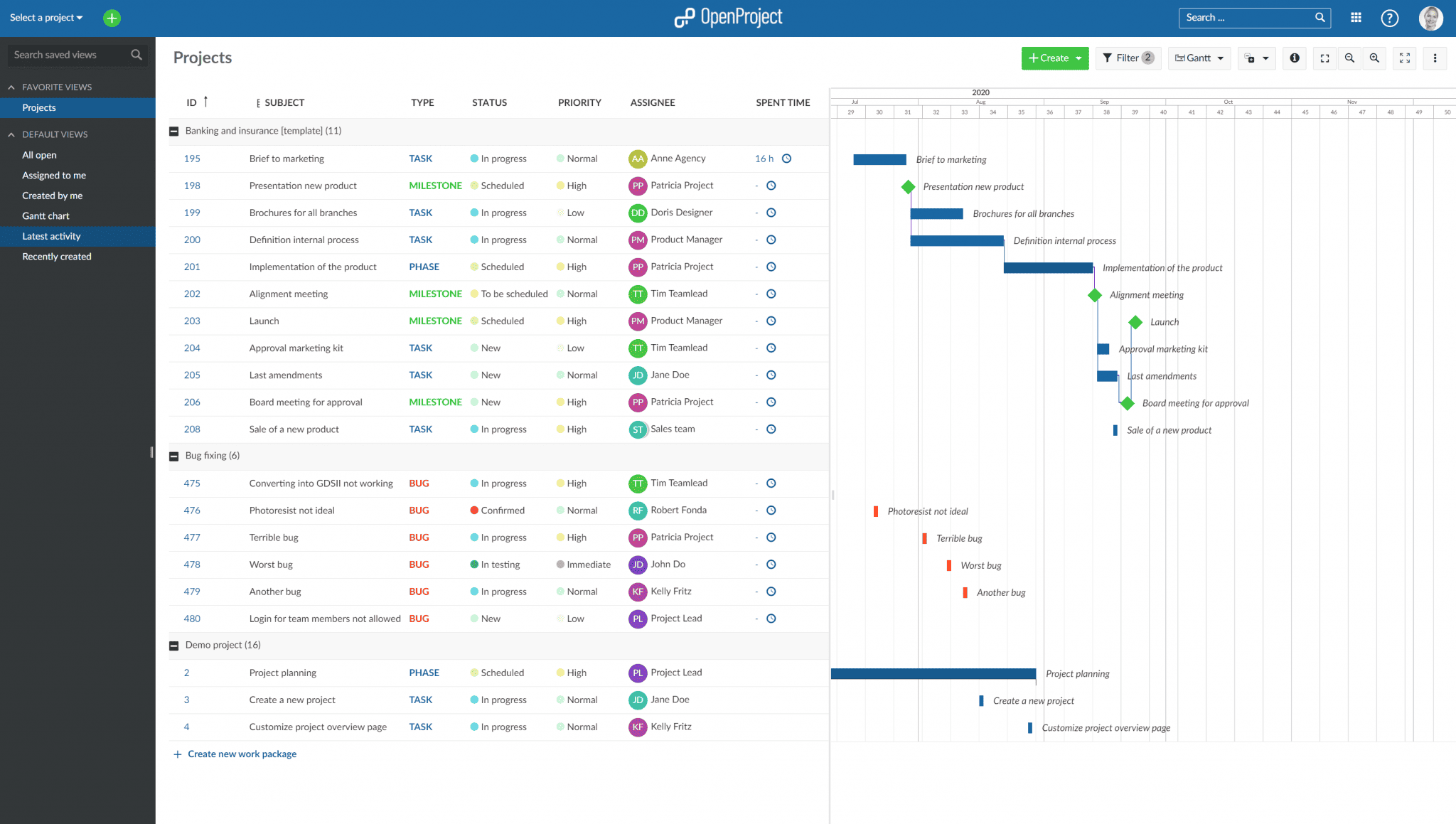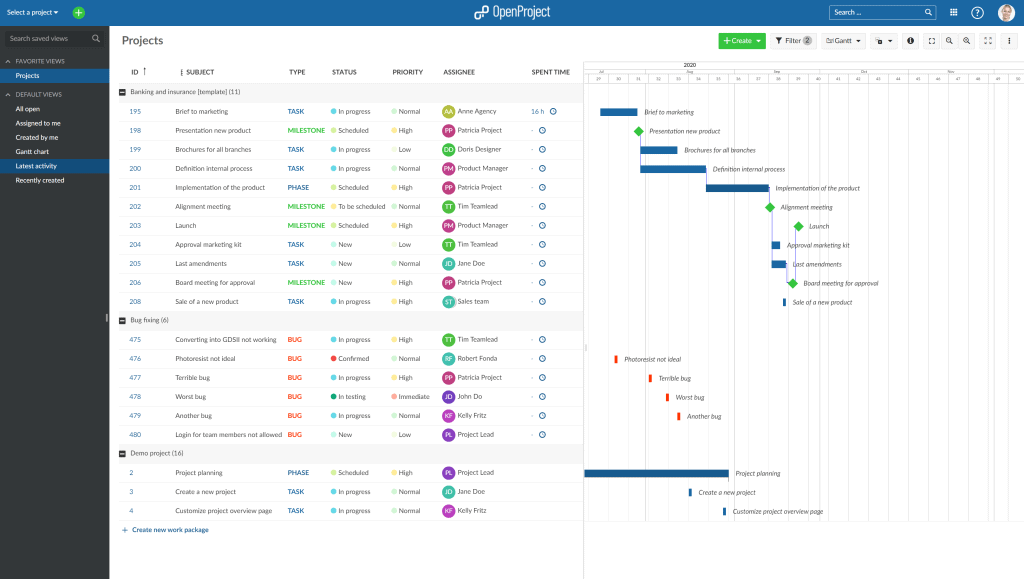 #6. OrangeScrum
Task management tools like OrangeScrum can be an awesome way to run a project management with a range of functionalities such as task creation, assignment, and tracking, time tracking, resource management, Gantt charts, and document management. It is crucial to note that OrangeScrum provides specific functionalities tailored to Agile project management methodologies such as Scrum and Kanban.
#7. TRACtion
If you want to find a project management software that allows plan, track, and manage projects aligned with Lean Six Sigma principles, consider TRACtion, a cloud-based project management tool. The best part of this tool is allowing teams to get both set-ups on customer or supplier space simultaneously, but post related tasks, milestones, and comments in a private team space.
#8. Trello
Trello is a collaboration platform that allows users to view, manage, and organize tasks across multiple platforms. It allows users to create customized workflows and set their own reminders and deadlines. With Trello, all complex task management is arranged and tracked and monitored quickly. If you prefer the Kanban method, Trello can be your best option as it offers a Kansan-style board where users can create cards to represent tasks or work items.
#9. Airtable
On the top list of business's choice, Airtable can address all issues regarding project management. It offers standout Gantt view and other views like Grid, calendar, form, kanban, and gallery. Teams can experience the best design interactive applications with a drag-and-drop function.
#10. Smartsheet
If you want to empower your teams to better work and collaborate, as well as put the right people into the right places in a single platform, it is time to partner with Smartsheet. With advantages of flexibility, simplicity, and ease of use, you can deliver complex project's process quickly and motivate people to work towards the project's overall success.
#11. Zoho project
Zoho Project is also an excellent option for companies seeking project management software with an in-built issue tracker module that helps you address challenges while keeping track of deadlines. With an automated Gantt chart creator, you simply need to log the tasks, timelines and milestones and the rest will be taken care of by Zoho Project.
#12. Paymo
Worth mentioning project management solutions, Paymo provides teams with the tools they need to efficiently manage tasks, track time, collaborate effectively, plan projects, and analyze performance. One of the key features of Paymo is allowing users to generate professional invoices based on tracked time and expenses, streamlining the billing process.
#13. MeisterTask
Quite different from above project management system, MeisterTask follows a Kanban-style approach to task management, allowing users to visualize tasks in customizable boards with columns. It provides automation capabilities through its "Section Actions" feature, allowing users to automate repetitive tasks and create custom workflows.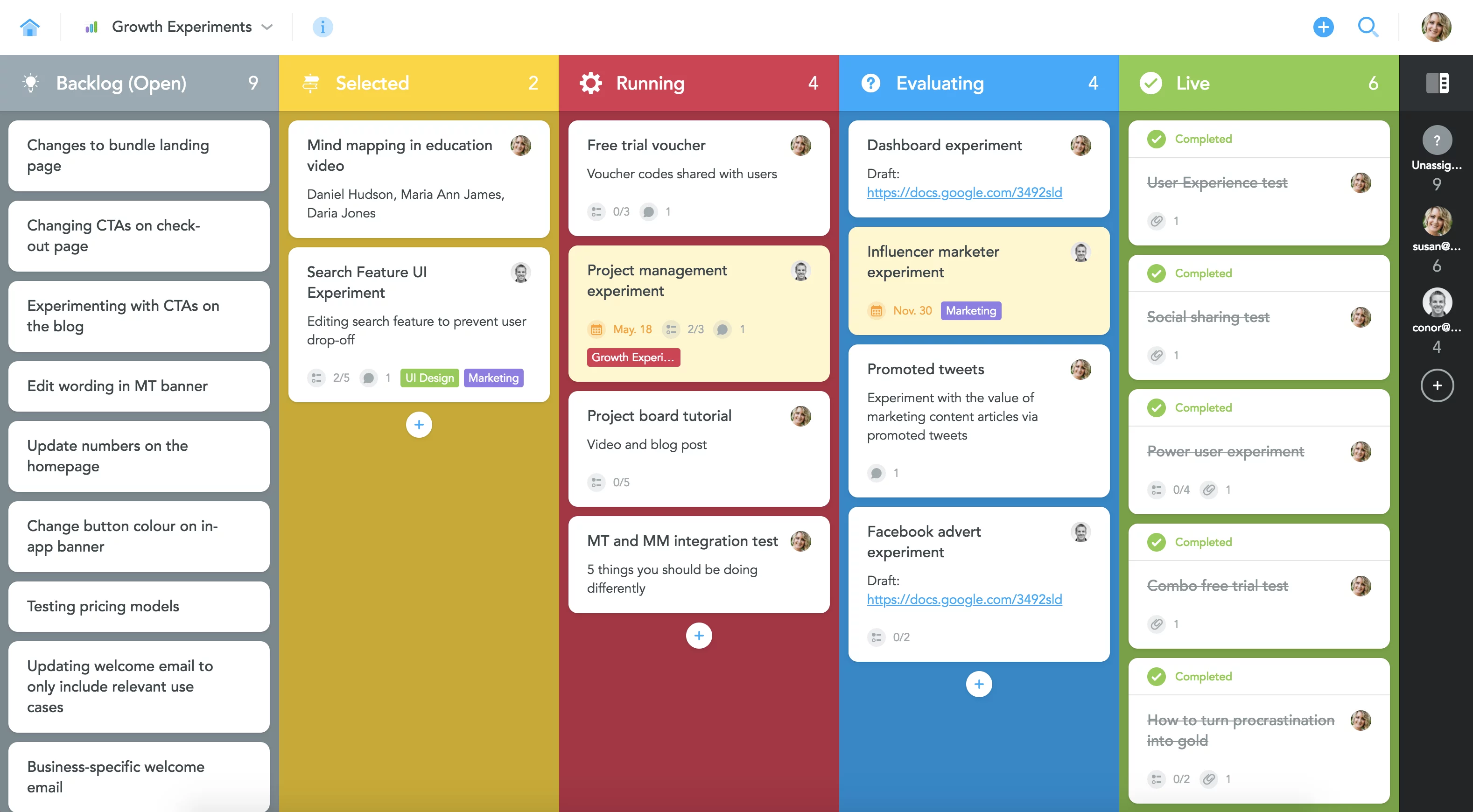 #14. OmniPlan
Using OmniPlan project management software brings many benefits to businesses. OmniPlan offers extensive project planning features, allowing users to define tasks, set dependencies, assign resources, and create project timelines. It also helps identify the critical path in a project, which represents the sequence of tasks that must be completed on time to prevent project delays.
#15. Microsoft Project
Though new and advanced project management software emerged to the market every year, Microsoft Project still maintained its position as a leading project management tool. Microsoft Project has a large user base and has been widely adopted by organizations across various industries. Its extensive capabilities for project planning, scheduling, resource management, and reporting make it suitable for managing complex projects.
Frequently Asked Questions
What is PM software used for?
The main purposes of PM (Project management) software is to help in project planning, scheduling, implementing, resource allocation and change controlling. It allows Project managers to handle costs and manage budgeting, quality and risk management and documentation.
PMP stands for the tools for project management professionals (PMPs), which are utilized to address the challenges of project management. These tools may include project management software, collaboration platforms, scheduling tools, communication tools, risk assessment tools, and more.
What is an example of a PM software?
Kanban Tool is a popular project management software that is based on the Kanban methodology. It provides a visual board and workflow system to help teams manage and track tasks and projects
Is project management part of Office 365?
Microsoft offers a project management solution called "Microsoft Project" as a separate application, which is available as a part of Office 365 subscription plans.
Is project management software secure?
All project management software are designed with many levels of security, especially for business plans and above, some are equipped with two-factor authentication (2FA) or multi-factor authentication (MFA).
What is the most commonly used project management tool?
Project management tools that follow Agile SDLC principle are most popularly used by organizations. The top 3 project management tools for project teams includes Gantt chart, Work breakdown structure, and Project Baseline.
Final thoughts
Project management software has become essential for businesses of all sizes and industries. With many benefits it brings, it far outweighs the initial investment. However, carefully considering when choosing software is also necessary as not all of the tools provide all the features you need and it usually requires at least 1-year contract for enterprise context.
Besides investing on project management software, don't forget to equip your employees with basic knowledge and skills of project management. Training and workshops are needed to ensure everyone knows what and how to contribute to successful project execution. With many advanced presentation features and in-built templates, you can incorporate AhaSlides into your virtual meeting to get everyone's attention and focus. What's more? AhaSlides also provides a free plan so try it right away!