Increased competition and uncertain economic factors are the main reason for bringing a business to an end. Thus, to be successful in the race of their rivals, every organization needs to have thoughtful plans, roadmaps and strategies. In particular, Strategic planning is among the most significant processes in any business.
At the same time, Strategic Planning Templates are useful tools for organizations to develop and implement their strategic plans. Check out what is included in the Strategic planning template, and how to create a good Strategic planning template, plus free templates to direct businesses to thrive.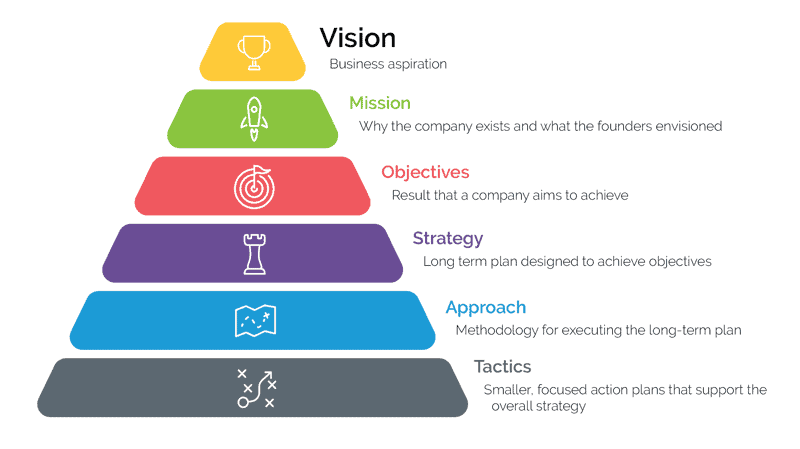 Table of Contents
Tips for Better Engagement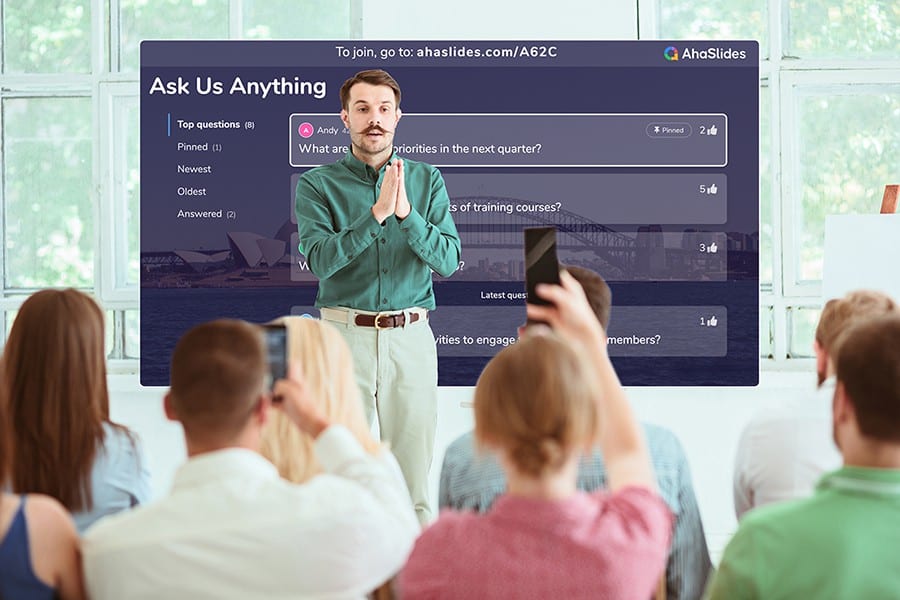 Looking for a tool to engage your team?
Gather your team members by a fun quiz on AhaSlides. Sign up to take free quiz from AhaSlides template library!
🚀 Grab Free Quiz☁️
What is a Strategic Planning Template?
A strategic planning template is needed to outline the exact steps to build a plan for the short- and long-term future of the business.
A typical strategic planning template might include sections on:
Executive Summary: A brief summary of the organization's overall introduction, mission, vision, and strategic objectives.
Situation Analysis: An analysis of the internal and external factors that affect the organization's ability to achieve its goals, including strengths, weaknesses, opportunities, and threats.
Vision and Mission Statements: A clear and compelling vision and mission statement that defines the organization's purpose, values, and long-term goals.
Goals and Objectives: Specific, measurable objectives and goals that the organization aims to achieve in order to realize its vision and mission.
Strategies: A series of actionable steps that the organization will take to achieve its goals and objectives.
Action Plan: A detailed plan outlining the specific tasks, responsibilities, and timelines required to implement the organization's strategies.
Monitoring and Evaluation: A system for monitoring progress and evaluating the effectiveness of the organization's strategies and actions.
The Importance of Strategic Planning Template
A strategic planning framework is important to any company wanting to develop a comprehensive strategic plan to achieve its long-term goals and objectives. It provides a set of guidelines, principles, and tools to guide the planning process and ensure that all critical elements are covered.
When creating a Strategic planning template, make sure to cover significant parts of the Strategic planning framework so that the company can overcome unexpected situations.
And here are some reasons explaining why every company should have a Strategic planning template.
Consistency: It provides a structured framework for developing and documenting a strategic plan. This ensures that all key elements of the plan are addressed in a consistent and organized manner.
Time-saving: Developing a strategic plan from scratch can be a time-consuming process. By using a template, organizations can save time and focus on customizing the plan to fit their specific needs rather than starting from scratch.
Best practices: The templates often incorporate best practices and industry standards, which can help organizations develop more effective strategic plans.
Collaboration: Using a strategic planning template can facilitate collaboration and communication among team members who are involved in the planning process. It provides a common language and structure for team members to work together towards a shared goal.
Flexibility: While strategic planning templates provide a structured framework, they are also flexible and can be adapted to fit the unique needs and goals of an organization. Templates can be modified and customized to include specific strategies, metrics, and priorities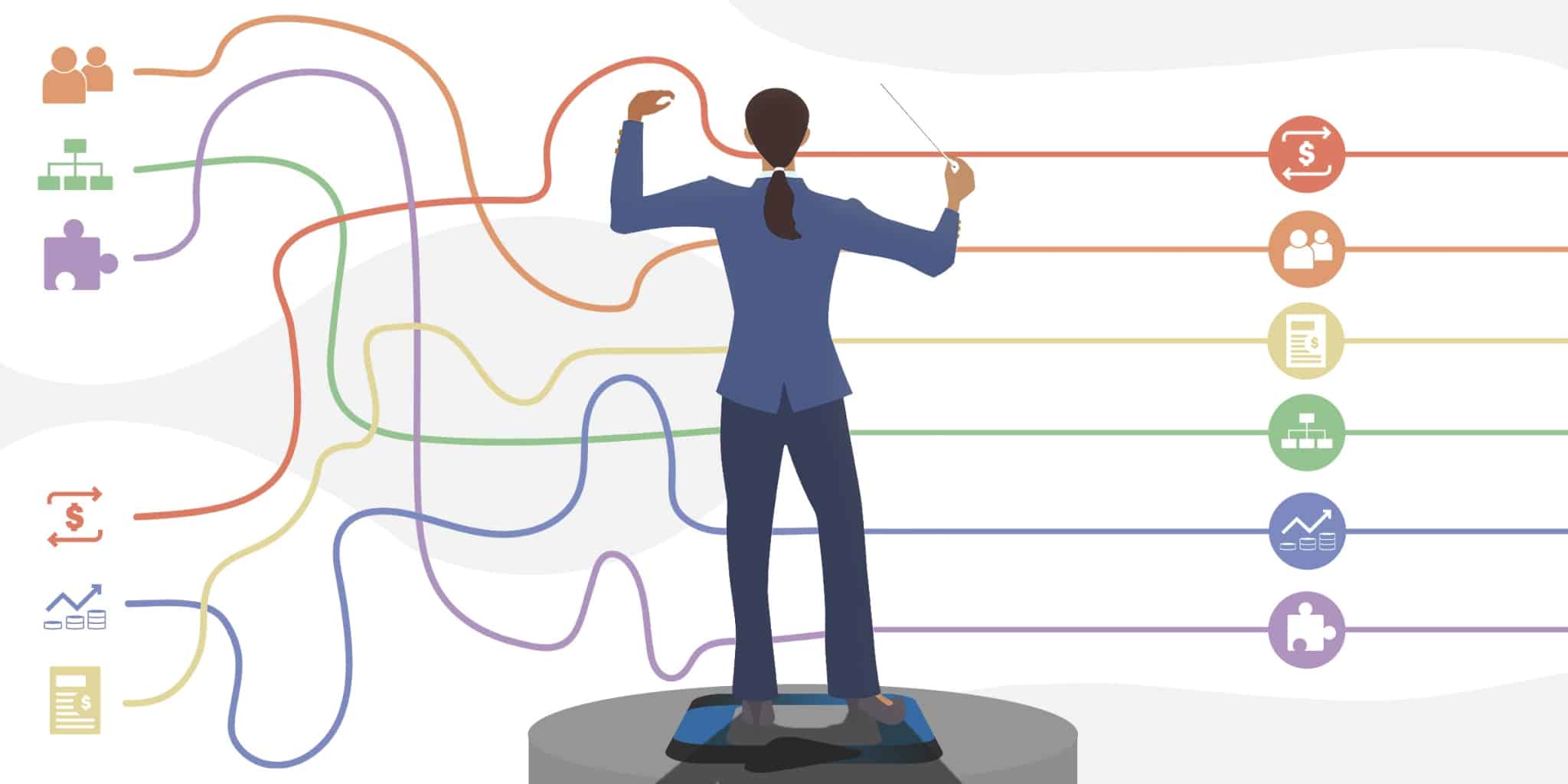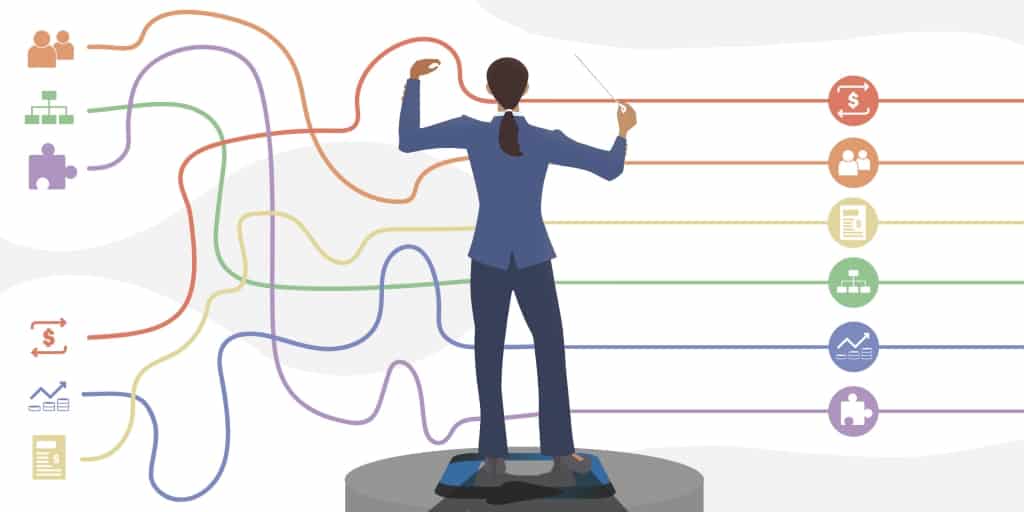 What Makes a Good Strategic Planning Template?
A good strategic planning template should be designed to help organizations develop a comprehensive and effective strategic plan that will guide them toward achieving their long-term goals and objectives. Here are some key features of a good strategic planning template:
Clear and Concise: The template should be easy to understand, with clear and concise instructions, questions, and prompts that guide the planning process.
Comprehensive: All key elements of strategic planning should be covered, including situational analysis, vision and mission, goals and objectives, strategies, resource allocation, implementation, and monitoring and evaluation.
Customizable: To meet the unique needs of the organization, templates should offer customization and flexibility to add or remove sections as needed.
User-Friendly: The template should be easy to use, with a user-friendly format that facilitates collaboration and communication among stakeholders.
Actionable: It is essential for the template to deliver specific, measurable, and actionable goals and strategies that can be implemented effectively.
Results-Oriented: The template should help the organization identify key performance indicators and develop a system for monitoring progress and evaluating the effectiveness of the strategic plan.
Continuously Updated: Periodically reviewed and updates are needed to ensure that it remains relevant and effective in light of changing internal and external factors.
Examples of Strategic Planning Templates
There are several levels of Strategic planning, each type will have a unique framework and template. To give you a better idea of how these types of templates work, we've prepared some template samples that you can refer to.
Functional Strategic Planning
Functional strategic planning is the process of developing specific strategies and tactics for individual functional areas within a company.
This approach allows each department or function to align its goals and objectives with the overall strategy of the company.
Corporate Strategic Planning
Corporate strategic planning is the process of defining an organization's mission, vision, goals, and strategies to achieve them.
It involves analyzing the company's strengths, weaknesses, opportunities, and threats, and developing a plan that aligns the company's resources, capabilities, and activities with its strategic objectives.
Business Strategic planning template
The primary purpose of business strategic planning is to focus on the competitive aspects of the organization.
By allocating the organization's resources and capabilities, with its overall mission, vision, and values, the company can stay ahead in a rapidly changing and competitive business environment.
Tactical planning
It focuses on developing specific action plans to achieve short-term goals and objectives. It also can be combined into business strategic planning.
In a Tactical strategic planning template, besides, objectives, goals, and action plan, there are some key elements needed to be considered:
Timeline: Establish a timeline for the implementation of the action plan, including key milestones and deadlines.
Risk Management: Evaluate potential risks and develop contingency plans to mitigate them.
Metrics: Establish metrics to measure progress towards achieving the objectives and goal.
Communication Plan: Outline the communication strategy and tactics to keep stakeholders informed of progress and any changes to the plan.
Operational-level strategic planning
This type of strategic planning aims at developing strategies for day-to-day operations, including production, logistics, and customer service. Both functional strategic planning and business strategic planning can add this type of strategy as an important section into their planning.
When working on Operational-level strategic planning, your company should consider additional factors, as follow:
SWOT analysis: An analysis of the organization's strengths, weaknesses, opportunities, and threats (SWOT).
Critical Success Factors (CSFs): The factors that are most critical to the success of the organization's operations.
Key Performance Indicators (KPIs): The metrics that will be used to measure the success of the strategies.
Bottom Line
After finishing your strategic planning, you might need to present it in front of the board of directors. AhaSlides can be a powerful tool to help you have a professional and engaging business presentation. You can add live polls, and feedback to your presentation to earn the best results.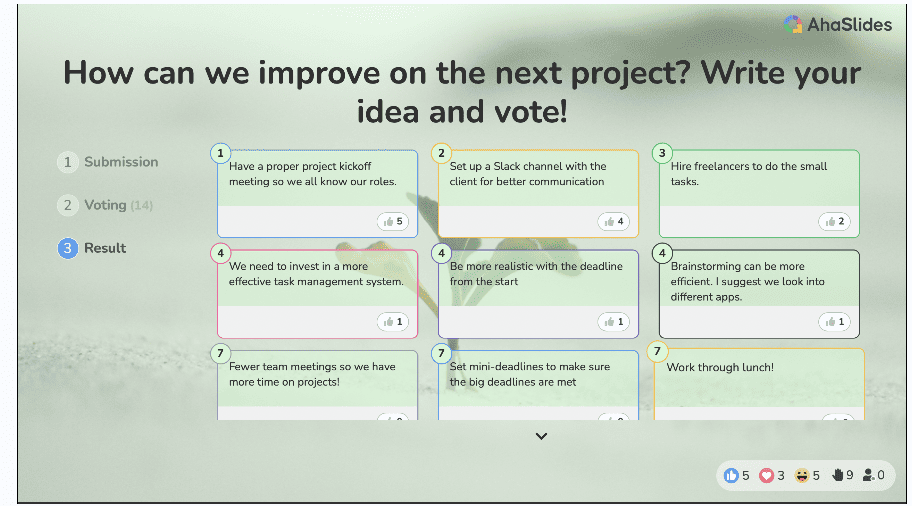 Frequently Asked Questions
Where could I download free strategic plan template?
AhaSlides, ProjectManagement, Smartsheet, Cascade or Jotform…
Best company strategic plan examples?
Tesla, Hubspot, Apple, Toyota…
What is RACE strategy template?
RACE Strategy contains 4 phases: Research, Action, Communication and Evaluation. The RACE strategy is a cyclical process, emphasizing the importance of continuous improvement and refinement. After evaluating the results of a communication campaign, the insights gained are used to inform and adjust future strategies and actions. This iterative approach helps communication professionals adapt to changing circumstances and maximise the impacts.