Planning a Training Session is so tricky? Training sessions for employees have emerged as critical components of strategy in recent years. More business owners realize that investing in employee training and development motivates employees and allows the organization to create a highly skilled workforce.
This article goes into greater detail about the importance of employee training and development. It also describes the various approaches that businesses take to train their employees.
A training session plan describes the materials and activities that guide a team toward a specific learning goal.
The training session plan specifies the subject matter to learn, the length of each section, the method of instruction for each topic, and the measures you'll use to ensure that executives have learned what you expect them to know.
There is no such thing as a one-size-fits-all approach to practical training. But with so many alternatives, figuring out which training approach is best for your staff can take time. So that you may select the best training technique for your needs, we've put together a straightforward guide.
Table of Content
Tips from AhaSlides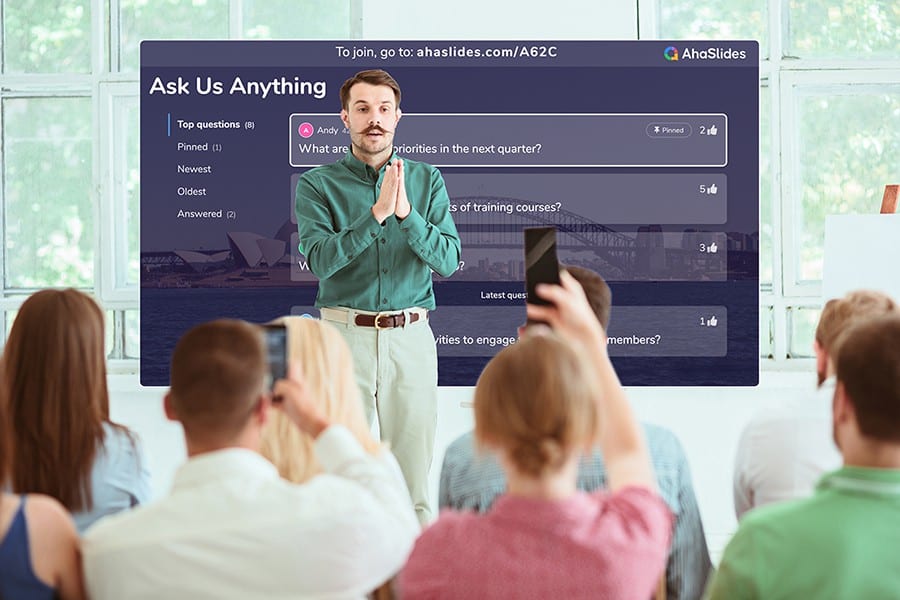 Be More Interactive with your Slides.
To be better in planning a training session, let's get any of the above examples as templates. Sign up for free and take what you want from the template library!
🚀 Sign up for free ☁️
What is a Training Session?
Training sessions are programs designed to provide people with various educational values. It could be corporate training or team skill training, for example. These sessions are excellent for increasing knowledge and professional skills, boosting morale, refocusing on the team, and so on. These sessions could include lectures, evaluations, discussions, and demonstrations.
Three main factors can explain all program-related elements.
Conducting assessments before training is critical because it allows trainers to ensure that candidates can quickly meet the prerequisites and perform well in training. The next step will be developing a pre-training test to evaluate candidates against all the required criteria.
An employee who receives training regularly can increase his work productivity. Because of training programs, every employee will be familiar with safe practices and proper procedures to perform basic tasks.
A training program can also help an employee gain confidence by giving him a better understanding of the industry and the responsibilities of his position.
One of the most popular assessment methods is administering tests to candidates immediately following training. It allows trainers to determine whether or not the candidates can meet the objectives. An ideal training test should always be valid and reliable regarding the questions to produce accurate results.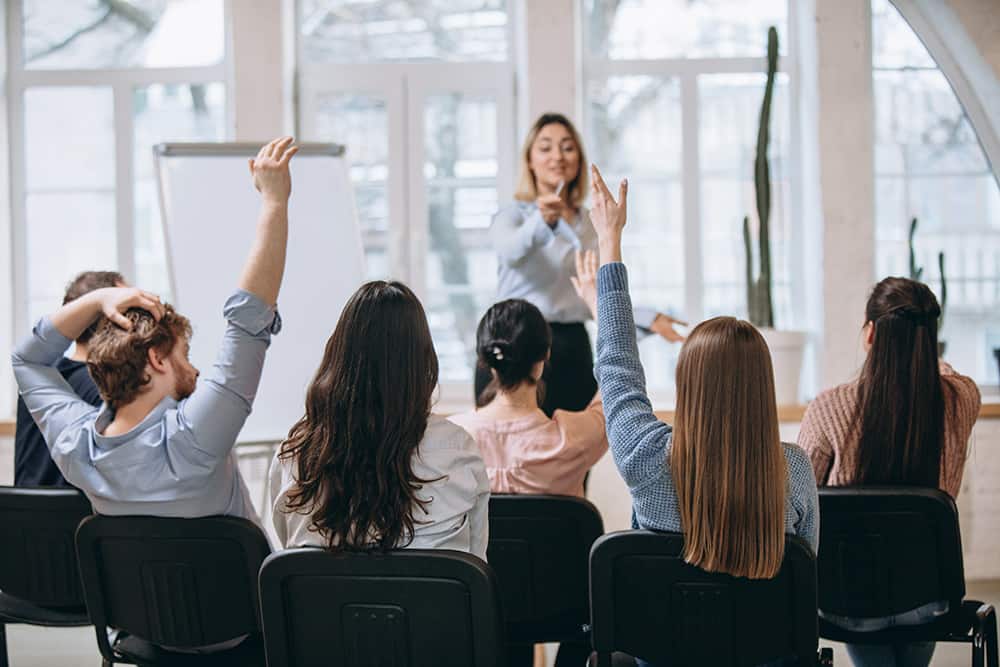 Planning a Training Session?
It takes time to create a strength training program plan. On the other hand, taking more time will aid in developing an effective strategy. As you begin to plan, you visualise each step of the session. It results in each piece of information in a logical order, and you will also be able to prepare for the painful points, which take time to comprehend.
Planning a training session? Create a plan
Make a checklist and stick to it as closely as possible on training day to eliminate any room for error. You must define the session's learning objectives. Make sure that these goals are measurable to determine whether or not the attendees benefited from the session.
Planning a training session? Prepare the materials
Preparing the training materials is necessary for a practical training session plan. There are two types of training materials:
Materials for coach training
Participants' training materials
The material should support the coach's ideas and stimulate and keep him organized. Participants should list experiences that will help them understand and develop new skills.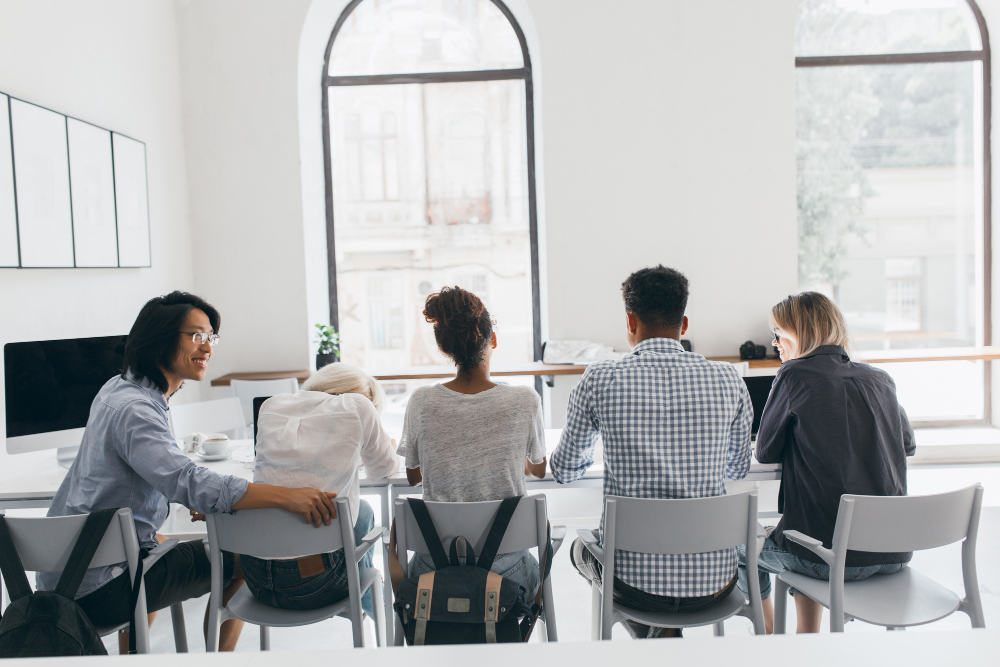 Planning a training session? Use multimedia for sessions.
To keep the learners engaged, include multimedia elements in the session. Multimedia aids in the creation of an immersive learning environment, especially during virtual training sessions. Please explain why you're using multimedia.
Planning a training session? Include evaluation
Training evaluation is critical for developing your learners' skills and experience. It also lets you determine whether your learners have met the training objectives.
Although feedback can be intimidating, it is necessary for your professional development as a trainer.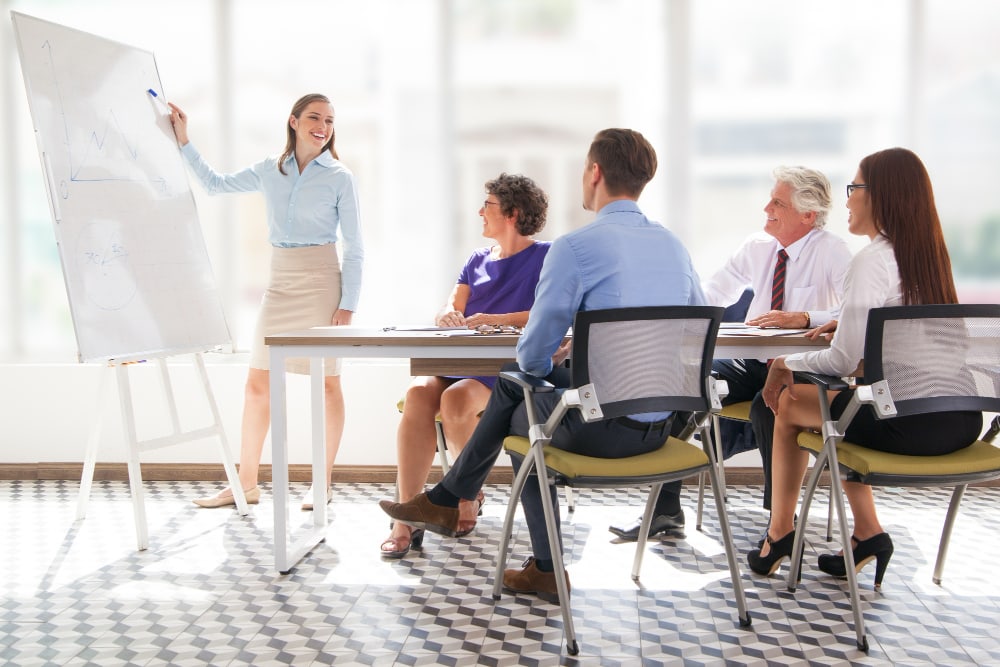 How to Planning a Training Session Online Effectively
How to describe a good training session? Or, what are the characteristics of a great training session? The following effective techniques will assist you in improving your online training session. Let's take a look.
1. Encouraging active participation:
A lively and interactive training session will keep the learners' attention for a more extended period. Being charismatic and involving employees in discussions will allow for effective communication, even if the session is virtual. Encourage everyone to turn on their webcams and talk among themselves to discuss the concepts in the session.
A virtual whiteboard is a versatile tool because it allows everyone in the chat to type, write, or draw on it using the program's annotation tools. It will enable employees to collaborate and create visual flowcharts. You can also use the real-time whiteboard to illustrate or demonstrate ideas.
You can establish a few strict rules at the start of the session to ensure that participants follow the code of conduct. Specific, Measurable, Attainable, Relevant, and Time-bound goals, or SMART goals, are far more effective and powerful than goals with no clear objective or timeline. Setting SMART goals is an excellent way to keep track of each goal's progress and identify areas for improvement as needed.
When running virtual training sessions, starting the event with an icebreaker is critical to get everyone talking. Establishing human connections solely through a virtual session can be challenging, which is why icebreakers such as trivia games can be beneficial. You can start the conversation by asking them about their favourite movies or books.
3. Create Polls and surveys:
While planning training programs, don't forget pools and surveys. This is because they allow employees to participate in the session passively. Votes can be used to quiz participants and assess their understanding of the topic. Polls can also help you determine whether learners are engaged because they can provide real-time feedback. You can use surveys to gauge how well the session is going and then use the feedback to make changes. You can engage the audience with Live Polls, Quizzes, Q&A, Brainstorming tools, and free software like AhaSlides.
4. Virtual round table discussion:
Divide the participants into groups and assign each group a discussion topic. You can also provide them with a list of guiding questions to ensure the participants have a sense of purpose while participating in a quick roundtable discussion.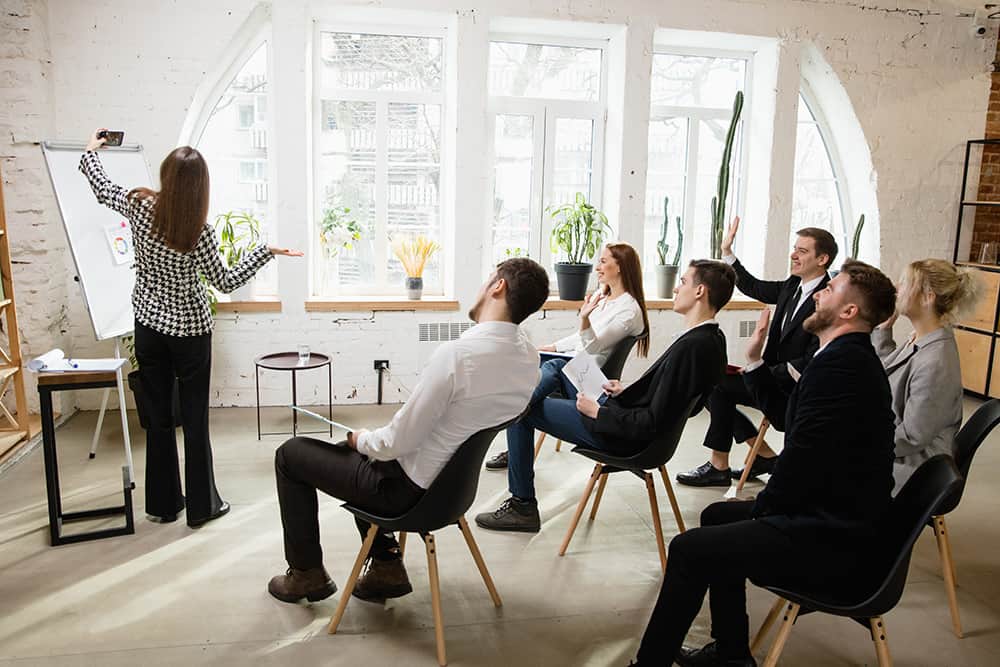 Essential Employee Training Resources
Audio learners in the audience will gain by hearing the lessons. You can train individuals using audio clips and podcasts because about 30% of people learn best through audio. In the modern era, podcasting has become a potent instrument for skill development.
Webinars and meetings enable employees to communicate with one another and express their ideas. You can distribute recordings of previous webinars or live seminars if you need more time to organize a webinar.
Visual learning is an efficient method of acquiring knowledge in a short period. As it happens, 65% of the population considers themselves visual learners. Learners are more likely to remain engaged when information is communicated in an easy-to-understand and comprehensive manner through optical means.
Bonus Tips!
In order to plan a training session successfully, please take a look with a few notes down for better workplace tips in the future.
Keep your sessions short, simple, and well-structured for participants to pay attention.
Adapt your content as you learn which training techniques are most effective for the group.
Set up an anonymous survey at the end of the session to collect feedback
Keep the slides simple and minimal. Make them as text-light as possible.
Is there a role for training in the workplace? Absolutely. On the other hand, the effectiveness of a training session plan is determined by how it is designed, developed, and implemented.
Your training programs will be more effective if you follow the above steps, resulting in increased training ROI, happier employees, and critical business objectives. Ensure practical work training sessions, regardless of the type of course, and set your company up for success.
Conclusion
You cannot conduct a great seminar without planning a training session and appropriate tools, as presenters need engagement to interact more with their audience.
AhaSlides allows users to add a live poll, word cloud, live Q&A, quiz, and games to make your slides more entertaining and readable to your audience.
Frequently Asked Questions:
How long does it take to prepare a training session?
It takes approximately 3 hours to prepare for 1 hour of training. Generally, it depends on the training topic that you want to deliver. For example, if it's a complex subject, you may spend more time.
What should be checked by the trainer before starting a training session?
The most crucial part that the trainer should check before a training session is the trainees. This would mean that the trainer must know clearly about their information, for example, identity, age, occupation, or country.