Name Wheel Spinner - Best Randomizer Wheel in 2023
Name Wheel Spinner, the best name wheel generator, one type of spinner wheel, lets you pick a random name for anything. Raffles, contests or even the baby name picker! Insert your teammates' or students' names for games and prizes!
Tools Tips: Better engagement for your group by free word cloud account from AhaSlides, with free live poll, free templates, quizzes and games, and so much more!
So, instead of the old wheel of names, let's check out this super fun name wheel spinner, ideally to choose a random name for your babies, teams, neighbourhood, community… So let's check out the name selector wheel!
| | |
| --- | --- |
| Most popular British name? | Noah for Boy and Olivia for Girl |
| Most popular USA name? | Unlimited |
| Can I add emojis, or names in different languages to the wheel? | Yes, as long as your keyboard supports it! |
| Longest name in the world | Hubert Blaine Wolfeschlegelsteinhausenbergerdorff Jr. Timothy Wayne Wolfeschlegelsteinhausenbergerdorff |
| How many inputs can you add at once? | 10.000 entries |
| How many wheel spins can you go? | Unlimited |
Overview of Name Wheel Spinner
Name Wheel Generator
Or, pick out the best name options for your girl/ boy babies!
Girl Names
Guy Names
How to Use Name Wheel Spinners?
Can't wait for everyone to call you Broccoli Highkicks? Better learn how to work this random name picker spinning wheel first!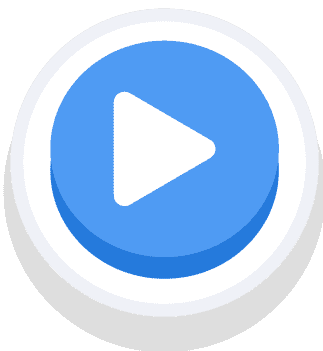 Smash that 'play' button.

Wait patiently while the wheel chooses you a name for life.

Your new name will pop up and everyone can start referring to you as Ronnie Omelettes.
Favourite name not there? Don't worry, John Caramel, you can add it yourself!

To add an entry – See that box that says 'add a new entry'? Yeah, use that.
To delete an entry – Maybe you've gone off the name Harry Harryman, just hover over the name in the list and pop it in the bin using the little icon.
Here's a few more options for your new moniker…

New – Get rid of Barbara Lighthouse, Billy the Pigeon and Gentle Kenneth – press this button to start the wheel again from scratch. Although, if you're doing that, you might as well just head to AhaSlides spinner wheel.
Save – Save your name wheel to your new AhaSlides account. You can create one for free and use your wheel interactively with others.
Share – Share your name wheel with anyone. This will produce a link to the main wheel, where you'll have to enter your entries again (our head developer, Neil Overall, and his dad, Jerry Dungarees, are working to fix this!)
Spin for your Audience.
On AhaSlides, players can join your spin, enter their own entries into the wheel and watch the magic unfold live! Perfect for a quiz, lesson, meeting or workshop.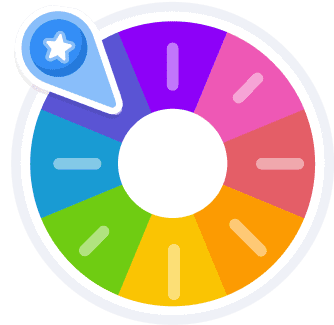 Why Use this Free Name Wheel Spinner?
Getting stuck choosing a cool name for your pet? Needing some help with the baby's name? Let the name picker generator wheel from AhaSlides do the job for you. It's 30 randomised names for any time you need them!
Why are names important? Check out the beautiful article from UBC.CA
When to Use the Name Wheel Spinner
The name wheel app, or the random name picker wheel app, pops up when you need to come up with a name for literally anything, and the possibilities don't end there. Check out some of the use cases for this wheel below…
Online alias – Want to leave snidey comments on a forum? Get your new name and make sure no one knows where you live!
Witness protection – Snitched on a mafia boss? Time to get a new identity! Spin the wheel and book your flight to Alaska!
Dummy penalty – Put in as many silly names on the wheel as possible. Organise some fun games to play with friends. The loser will have to be called by a dumb name and taken from the wheel for the rest of the day.
Wanna Make it Interactive?
Let your participants add their own entries to the wheel for free! Find out how…
Try Other Wheels!
Happy with your new name, Sergeant Bytheway? Good! Time to move onto some other wheels 👇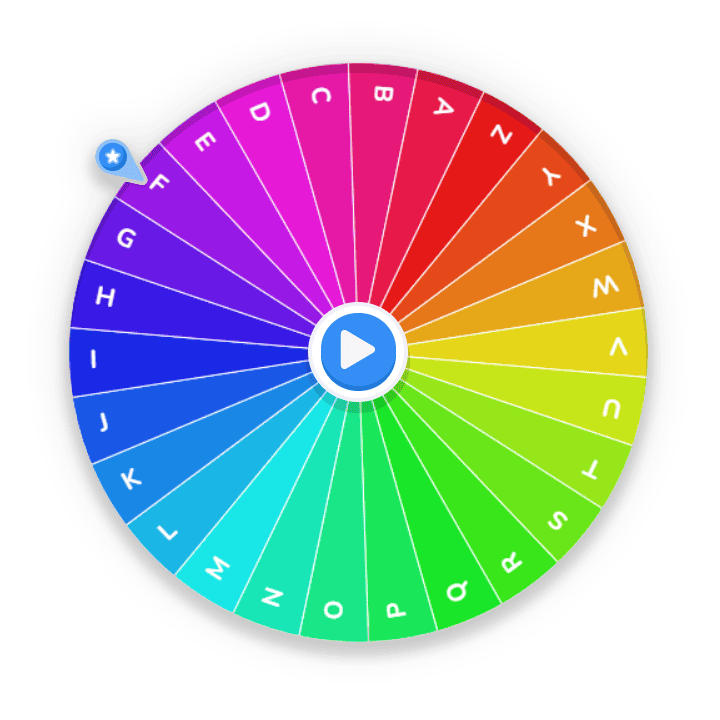 Random Letter Generator
The Random Letter Generator, or alphabet spin wheel, helps you to pick a random letter for any occasion!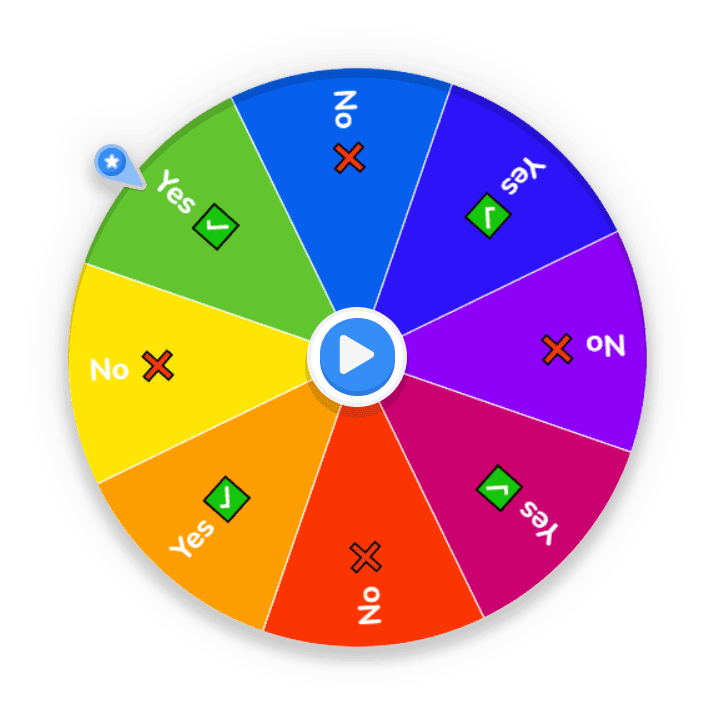 Yes or No Wheel
What could possibly go wrong with two outcomes? Find out by trusting your major life decisions to some randomised code!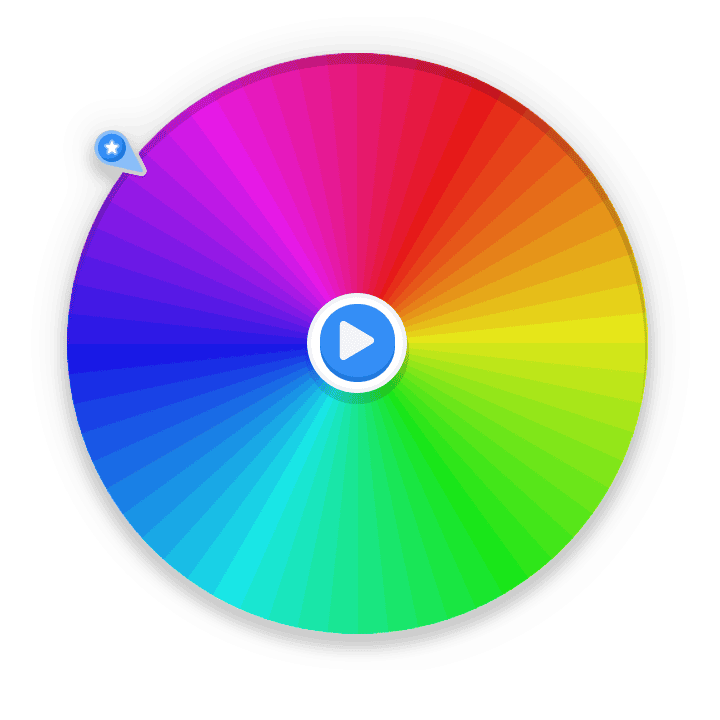 Number Wheel Generator
The Number Wheel Generator lets you spin random numbers for the lottery, contests or bingo nights! Test your luck!
FAQ
Frequently Asked Questions
---
Got a question? We've got answers.