Number Wheel Generator
How to Use the Number Wheel Generator
Need an online number spinner wheel? Look no further! How's how to get it done with this wheel.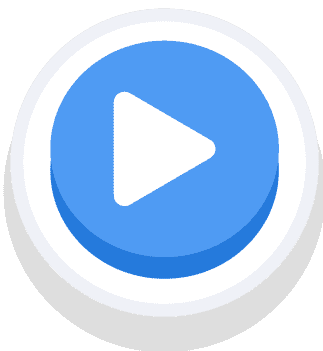 Push the central button with the 'play' icon on it.

Twiddle your thumbs while you wait for the wheel to stop spinning.

See the winning number when it pops up in an explosion of confetti

.
You can add whatever extra numbers you need, or delete the ones you don't

To add an entry – Add a number you want in the wheel. Ever thought of adding 185? What a crazy entry that would be.
To delete an entry – Hover over the number in the entries list and press the trash icon to delete it.
There are 3 other options for your wheel – New, Save and Share.

New – Reset your wheel and start afresh with 0 entries. You can add all the entries yourself (though you can also use AhaSlides Spinner Wheel for that)
Save – Save the wheel to your AhaSlides account so you can use it interactively with others. If you don't have an AhaSlides account, you'll be asked to create a free one.
Share – You can share the URL of the main spinner wheel page. Please note that the wheel you made on this page won't be accessible through the URL.
Spin for your Audience.
On AhaSlides, players can join your spin, enter their own entries into the wheel and watch the magic unfold live! Perfect for a quiz, lesson, meeting or workshop.

Why Use the Number Wheel Generator?
Feeling lucky today? Spin the number picker wheel to see which number will take you to the raffle prizes!
You can also use it to choose a random number for a contest, a giveaway, and even host a memorable bingo night.
Whatever you have on your mind, AhaSlides' number wheel generator will serve you right!
When to Use the Number Wheel Generator
The spin the wheel number generator can come in handy in various activities, like Number guessing game, Random lottery number generator and Giveaways activities…, including
Number guessing game – Perfect to play with kids in class. You can choose a number generated from the number wheel and the class will have to guess which number it is by asking you five questions. A very strategic but simple game to grab everyone's attention.
Random lottery number generator – Your lucky number could be in this wheel! Give it a spin and see which number will be taking you to vast fortune!
Giveaway winner – The simplest way to choose the rightful winner for your giveaway is to use the number selector wheel. If the number matches with or is closest to the number the participant has chosen, you've found the champ!
Giveaway entry – Which one is the lucky number that will invite the prizes to your door? Spin the wheel to find out…
Wanna Make it Interactive?
Let your participants add their own entries to the wheel for free! Find out how…
Try Other Wheels!
Note: these were aren't lottery generators! We've got your number, but we've also got more! Check out a few other wheels you can use 👇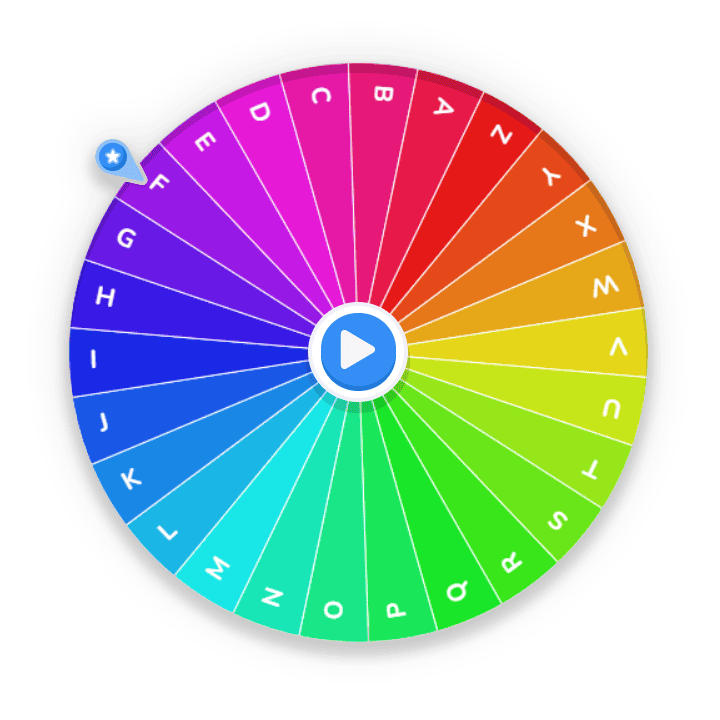 Alphabet Wheel
All the letters of the latin alphabet, all in one wheel. Use this one for games and activities in class, meeting rooms or hangout sessions.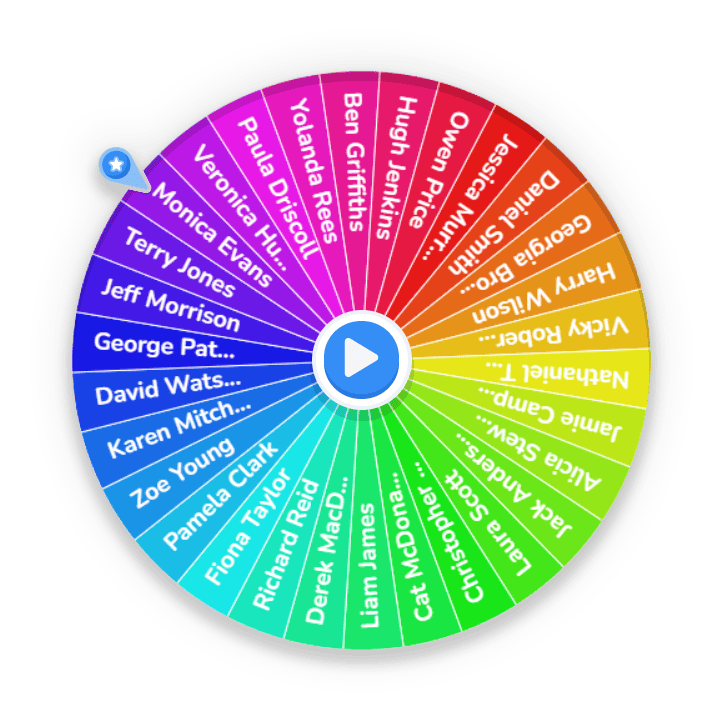 Name Wheel Spinner
The Name Wheel Spinner lets you pick number, a random name for anything you want. Raffles, contests or even the baby's name! Try it now!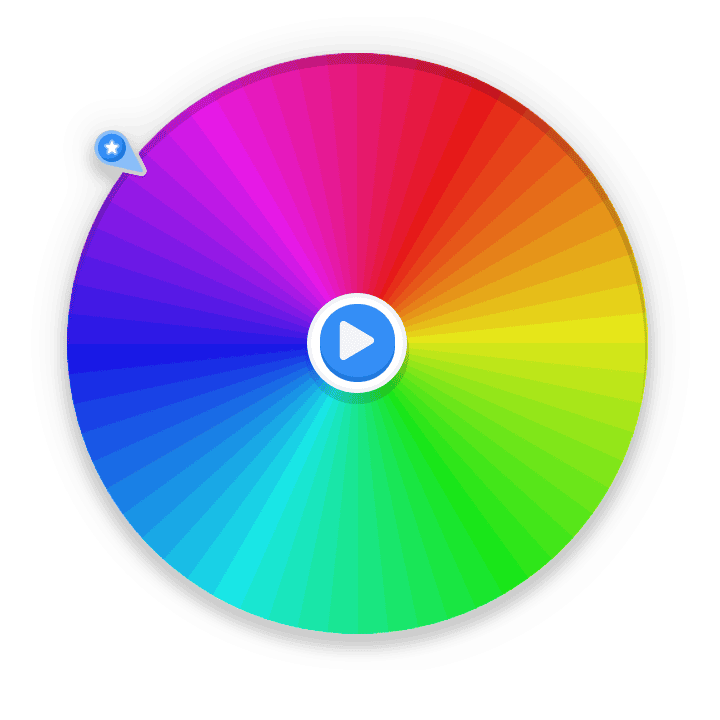 Prize Wheel Spinner Online
The online Prize Wheel Spinner helps you pick the prize for your participants as a reward for classroom games, brand giveaways...