In this article we will discuss these tips:
As a presenter, you may have encountered awkward moments when your Q&A sessions start with silent audience trying to avoid your eye contact. As a result, we tend to take this part for granted and view Q&A as the last thing we would think of to communicate with our audience.
However, if delivered well, Q&A sessions can be the most effective learning moments during your presentations. They close the gap between the intention the speaker want to deliver and what audience would like to gain from them. It is more likely that your audience have tons of inquiries, yet are too shy to raise their voice, but now with wonderful tools like AhaSlides, this may no longer be a problem.
Use these 5 tips to turn your Q&A sessions into the most compelling, engaging ones and hit massive success during your presentations!
1. Dedicate more time to Q&A session
Don't think of Q&A as the last few minutes of your presentations. The whole presentation has centered around you delivering and talking about your ideas, so why not give your audience more chances to talk about theirs too? The value of a Q&A sessions lies in its ability to connect the presenter and the audience, so make the most out of this time, firstly by dedicating more time to it.
An ideal time lot would be 1/4 or 1/5 of your presentation span, and sometimes the longer, the better. Recently I've been to a talk by L'oreal, where it took the speaker more than 30 minutes to address most (not all) of the questions from audience!
2. Replace the unnecessary pre-formatted slides with Q&A
For a better sense of "preparation", we have a tendency to pack our slides with tons of pre-formatted slides full of text and numbers. Yes, they are informative, but are they really useful? Your audience came to attend your presentations for an engaging approach to your ideas and opinions, otherwise they could have stayed at home reading a text book or printed slides!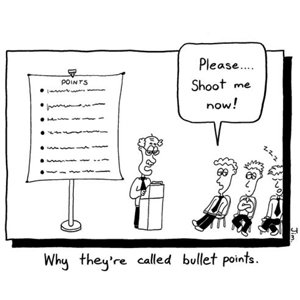 Try a new approach: keep the necessary, background data and information, and swap redundant ones with Q&A questions on an interactive presentation software like AhaSlides. Ask your audience to submit their inquiries, and as their responses are displayed on the screen, you can invite others to crowdsource the best questions – the ones that they find useful, and together with them address these ones.
3. Prepare some questions in advance
When you open the door for questions, the attendees are still in the listening mode, processing the given information. Therefore when they are put on the spot, they may end up being silent rather than asking a maybe-silly-or-not question.
To give the audience some time to brainstorm their questions, the moderator can ask a few prepared questions. Another useful tip is to ask them to submit their questions in the registration form beforehand, so that you can address several of them in your presentation. Doing so can ease the nerves of the audience and create an enthusiastic atmosphere for everyone to raise their voice!
4. Start your introduction with a warm-up Q&A
This is a powerful tip to get rid of your tension and spice up the atmosphere, as your audience would need to put their focus back on your topic and get to express their opinions. You can invite them to ask questions related to the thematic topic of the presentations through an online canvas like AhaSlides, and they should do with general issues or even personal perspectives. In this way, you can get to know about their concerns, lay a foundation for the introduction session of the presentation and address these questions along the way.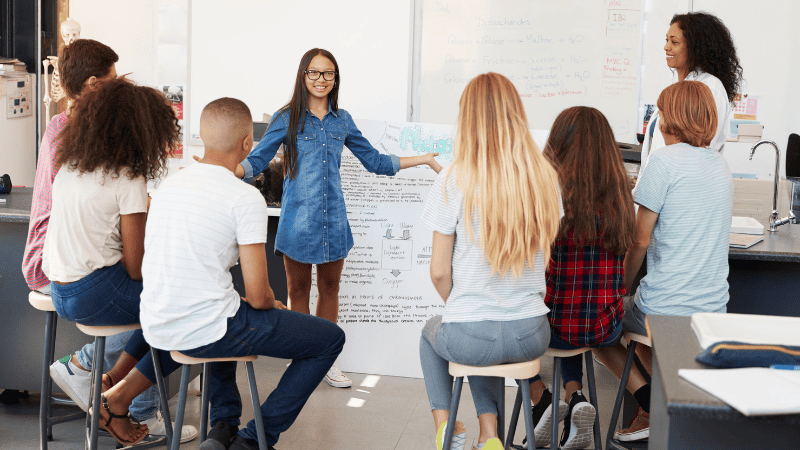 5. Change the words you use with your questions
This is not a test, so it's recommended that you avoid using Yes/No questions, like "Do you have any questions for me?", or "Is there anyone who'd like to ask?". You are likely to face a dead silent room, everyone gazing at each other and waiting for some heroes to volunteer to be the first one, and sometimes, there are no such ones.
A good question spurs different aspects of thinking, and motivates listeners to take action, something you can't do with Yes/No questions.
That's why instead, you should encourage your audience to come up with questions, by asking them "Who is going to regret not asking questions today?", then invite them to submit their queries via an online platform like AhaSlides. Their questions are displayed, their opinions are heard, and they can now see if some ones are having the same concerns as theirs by voting for those questions.
Now, try taking these tips, and using a powerful presentation tool like AhaSlides to make Q&A a time your connection with audience can shine!
External Links