People with strong public speaking skills have many opportunities to grow as potential candidates sought after by big corporations. Dynamic and well-prepared speakers are highly valued by headhunters and can land leadership positions and key roles.
In this article, we'll learn more about public speaking, why it's important, and how to improve your public speaking skills.
What is Public Speaking?
Public Speaking, also known as lecturing or oration, traditionally means the act of speaking directly, face to face a live audience.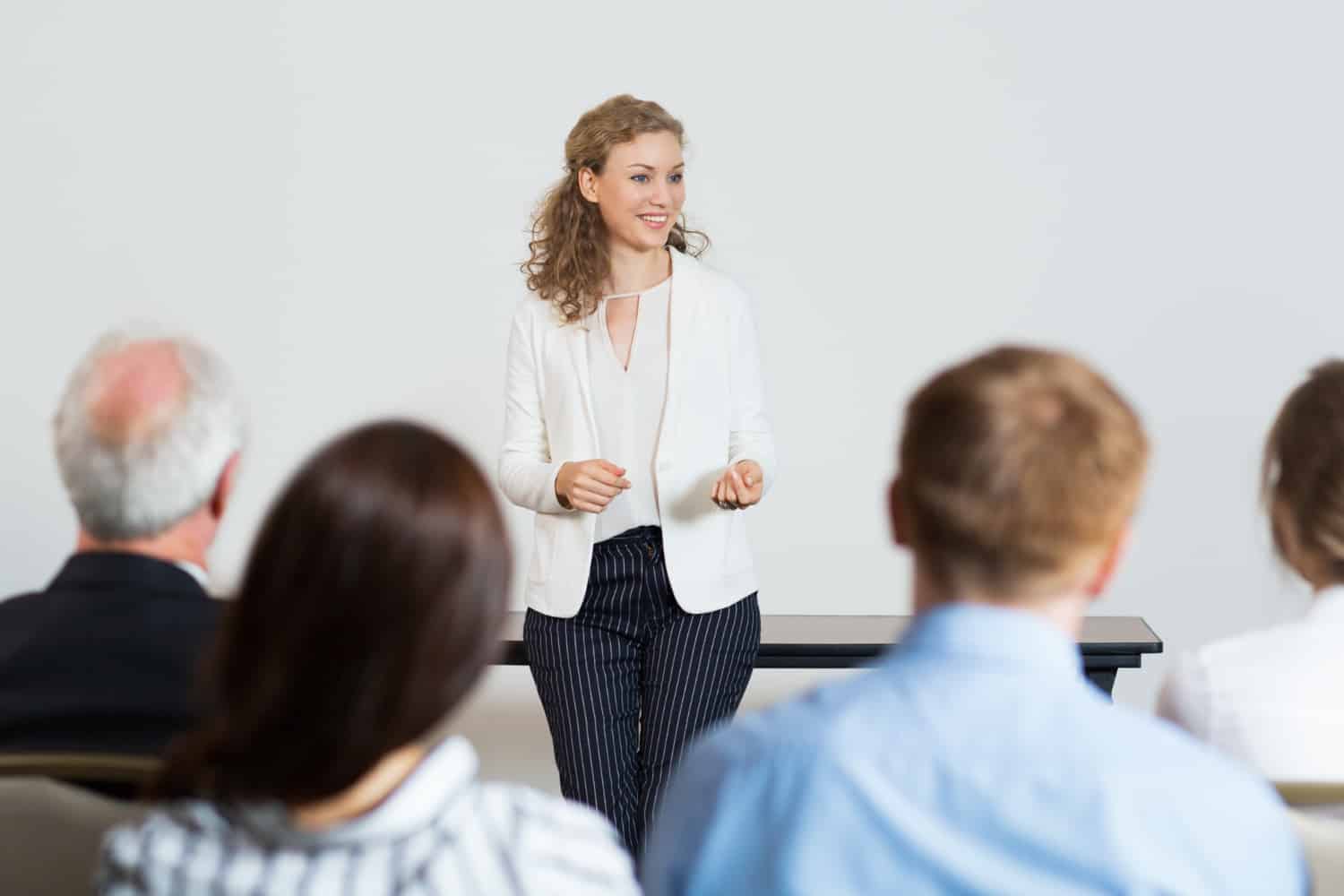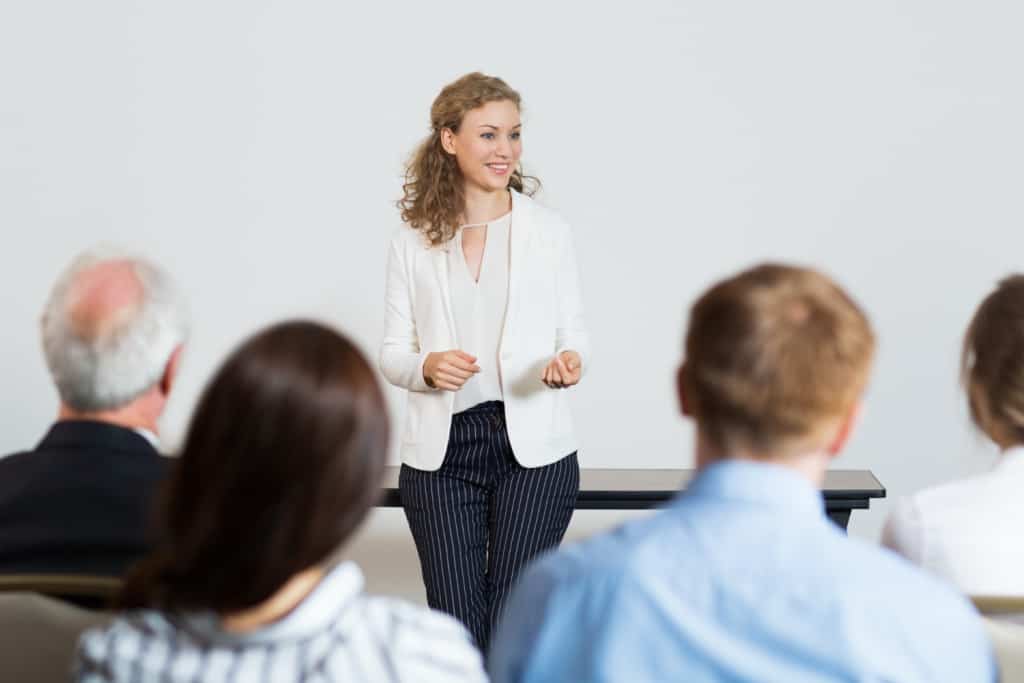 Public speaking is used for a variety of purposes but is often some mixture of teaching, persuasion, or entertainment. Each of these is based on slightly different approaches and techniques.
Today, the art of public speech has been transformed by newly available technology such as video conferencing, multimedia presentations, and other non-traditional forms, but the basic elements remain the same.
Why is Public Speaking important?
Here are a few reasons why public speaking is becoming more and more essential:
Win Over Your Crowd
Being able to speak and present your ideas coherently and attractively in front of thousands of people present at a company meeting or a conference is not easy. However, practicing this skill will help overcome the fear of public speaking, and build the confidence to deliver the message.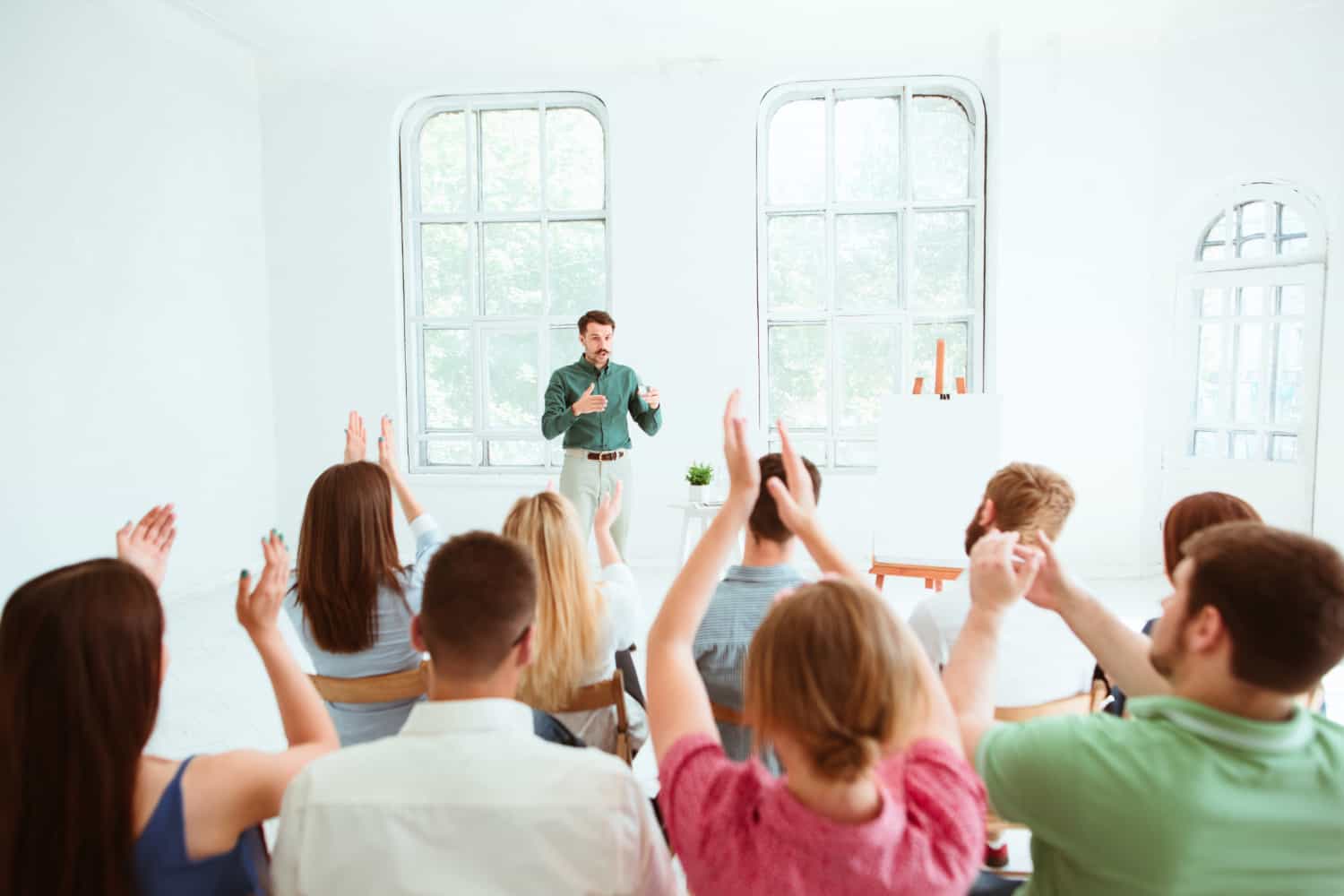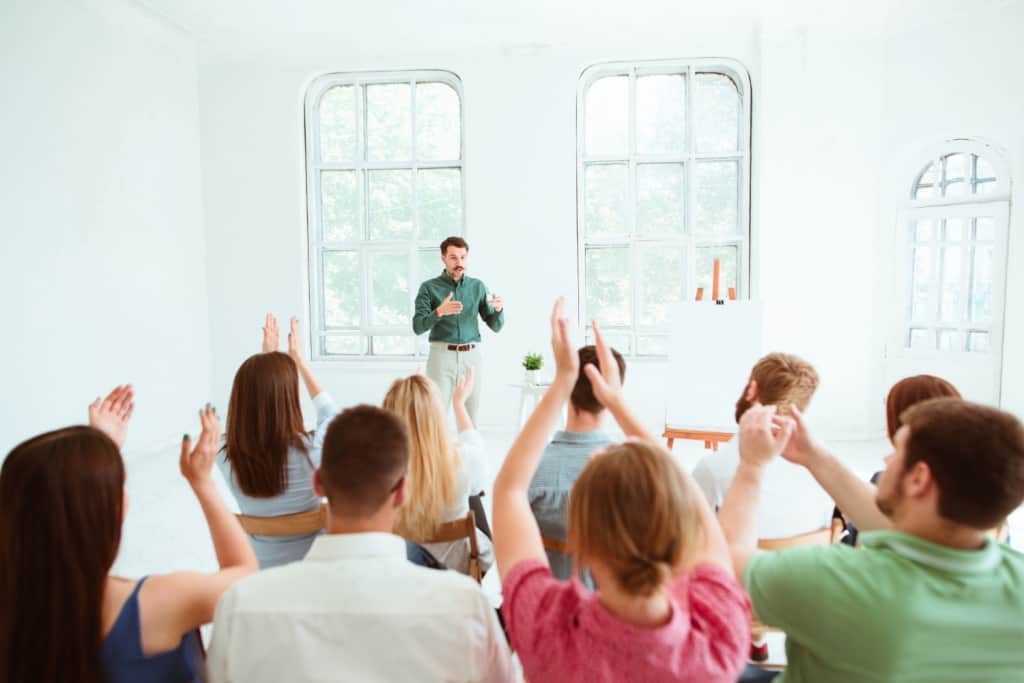 Motivate People
Speakers with excellent public speaking skills have helped many audiences make a turning point in their lives. What they convey can make others boldly start/stop something or simply re-establish their own goals in life. Public speaking can be a powerful motivator and future-oriented for so many people.
Develop Critical Thinking Skills
Public Speaking makes your brain work at full capacity, especially the ability to think critically. A speaker with critical thinking will be more open-minded and better to understand others' points of view. Critical thinkers can see both sides of any issue and are more likely to generate bipartisan solutions.
In addition, the benefits of speaking in public include Improving Communication Skills, Instiling Confidence, Leading to Leadership Opportunities, etc. 
Types of Public Speaking
To be a successful speaker, you must understand yourself as well as understand what type of public speaking is best for you, even have to break down the types of presentations you may make because of each one in its approach.
Ceremonial Speaking
Persuasive Speaking
Informative Speaking
Entertaining Speaking
Demonstrative Speaking
Examples of Public Speaking
Let's look at examples of great speeches and great speakers:
Donovan Livingston Speech – Creativity in delivering messages
Donovan Livingston gave a powerful speech at the Harvard Graduate School of Education's convocation.
His speech began safely with a quotation, a technique overused for generations. But then, Instead of the standard platitudes and well-wishes, he launched into a spoken-word poem as a speech. It drew an emotionally overcome audience at the end.
Livingston's speech has since been viewed more than 939,000 times and liked by almost 10,000 people.
Dan Gilbert's presentation – Simplify the Complex
Dan Gilbert's presentation on The Surprising Science of Happiness is a great example of how to simplify the complex.
An important strategy Gilbert used to draw the audience to him is to make sure that if he decided to talk about a more complex topic, he would break down the concepts in a way that the audience could easily understand.
Amy Morin – Make A Connection 
Telling a great story works well in drawing your audience towards you, but it is even more powerful when you create a connection between the story and your audience.
Amy Morin did both in her keynote "The Secret to Being Mentally Strong" by connecting with the listeners with a question.
And we will find out tips to improve public speaking skills in the section below.
How to Improve Public Speaking Skills
Be confident: Confidence helps to attract the opposite person very well. Therefore, when you believe what you say, it will also be easier to convince others to believe what you say. (Feeling anxious and lacking in confidence? Don't worry! You will get over it with these tips to beat Glossophobia)
Make eye contact and smile: Using your eyes to communicate with someone, even for just a few seconds, can give your followers the feeling that you are putting all your heart into sharing them, and the audience will appreciate it more. Besides, a smile is a powerful weapon to impress listeners.
Use Body language: You should use your hands as a communication aid. However, they should be used at the right time, avoiding the situation of waving arms and legs too much to cause discomfort to viewers.
Create emotion when speaking: Making facial expressions suitable for the speech will make it more lively and the audience more empathetic. Paying attention to phonetics and rhythm when conveying information will make your public speaking more engaging!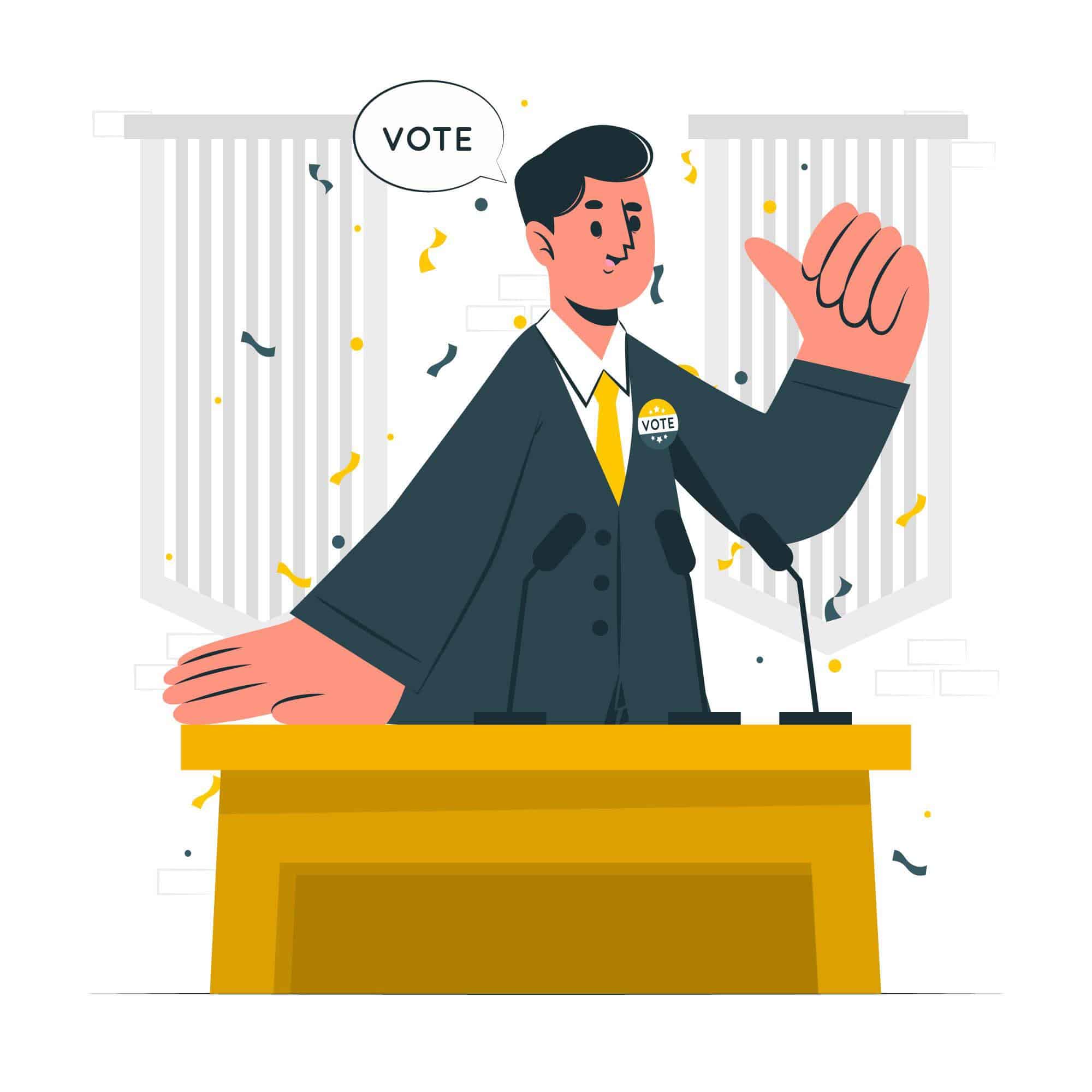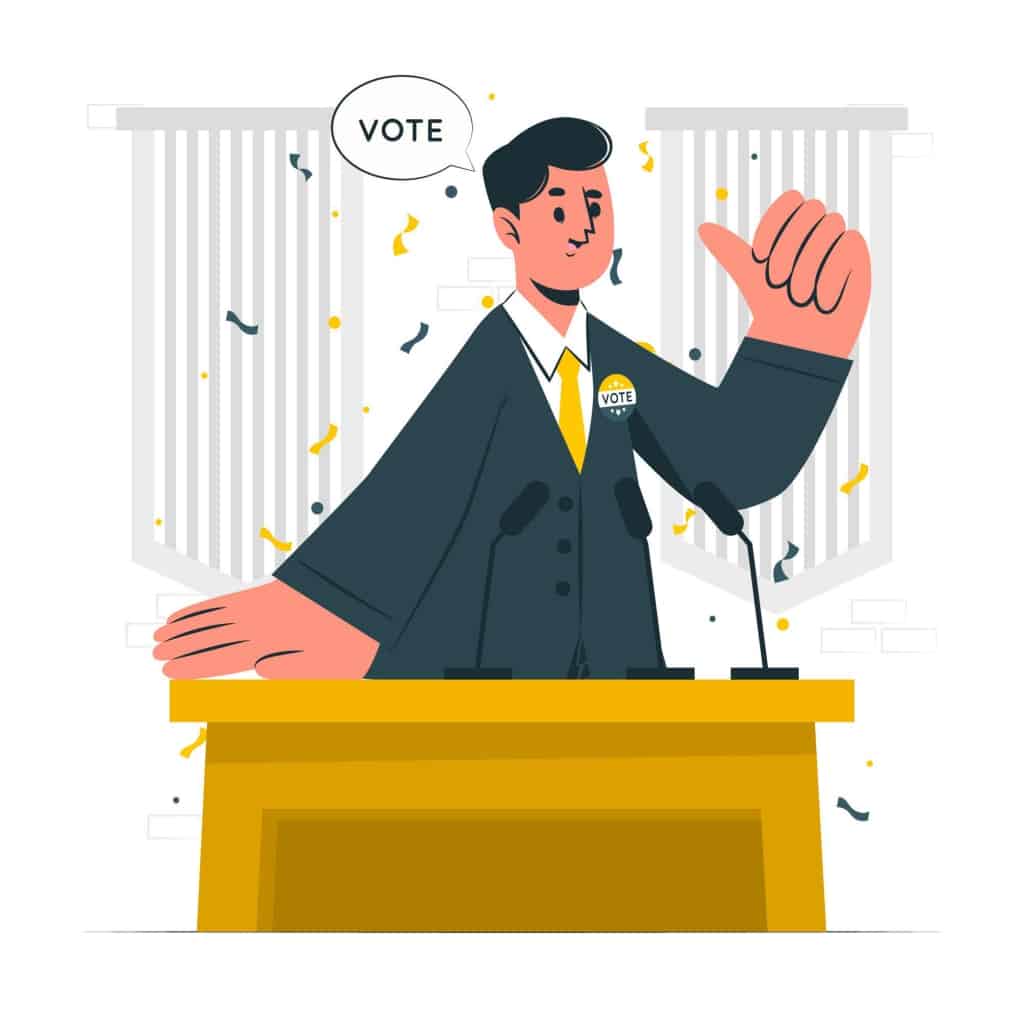 Start with an interesting way: It is advisable to start the presentation with something unrelated or a story, a state of surprise, etc. Keep the audience curious about what you are about to do and create initial attention to the speech.
Interact with listeners: Communicate with your listeners with questions that help you learn more about your audience's needs and solve problems.
Control time: Speechs that follow the plan will have a higher level of success. If the speech is too long, and rambling, it will make the listeners no longer interested and look forward to the following parts.
Build plan B: Set yourself up for possible risky situations and make your solutions. That will help you stay calm in the unexpected.
To shine on the stage, you must not only try your best when speaking but also prepare well when off stage. 10 Tips will help you to clarify step by step.
More Public Speaking Tips with AhaSlides
Conclusion
AhaSlide hope this article has provided you with useful information. Now, what are you waiting for? Let's prepare yourself for a successful speech. Practice makes perfect!