What is the best Alternative to Nonogram?
Nonogram is the favorite puzzle site that allows players to test their smartness by solving logic puzzles that involve filling in cells on a grid to reveal a hidden picture.
The game requires players to use numbers at the edges of the grid to determine how many consecutive cells should be filled in each row and column, with the goal of revealing a pixel art-like image as the end result.
If you're looking for such a site, there are several alternatives to Nonogram worth trying as well. Let's check out the 10 best similar platforms to Nonogram in this article.

Make Your Own Quiz and Host it Live.
Free quizzes whenever and wherever you need them. Spark smiles, elicit engagement!
Get started for free
#1. Puzzle-nonograms
This site is a simple and easy-to-access alternative to Nonogram. You can choose different versions and difficult levels of this type of game on this website. Besides, it also offers a variety of puzzles beyond just the specific type you're interested in, which can keep the player experience fresh and engaging. Some nonogram challenges from this platform you can choose from:
Nonogram 5×5
Nonogram 10×10
Nonogram 15×15
Nonogram 20×20
Nonogram 25×25
Special Daily Challenge
Special Weekly Challenge
Special Monthly Challenge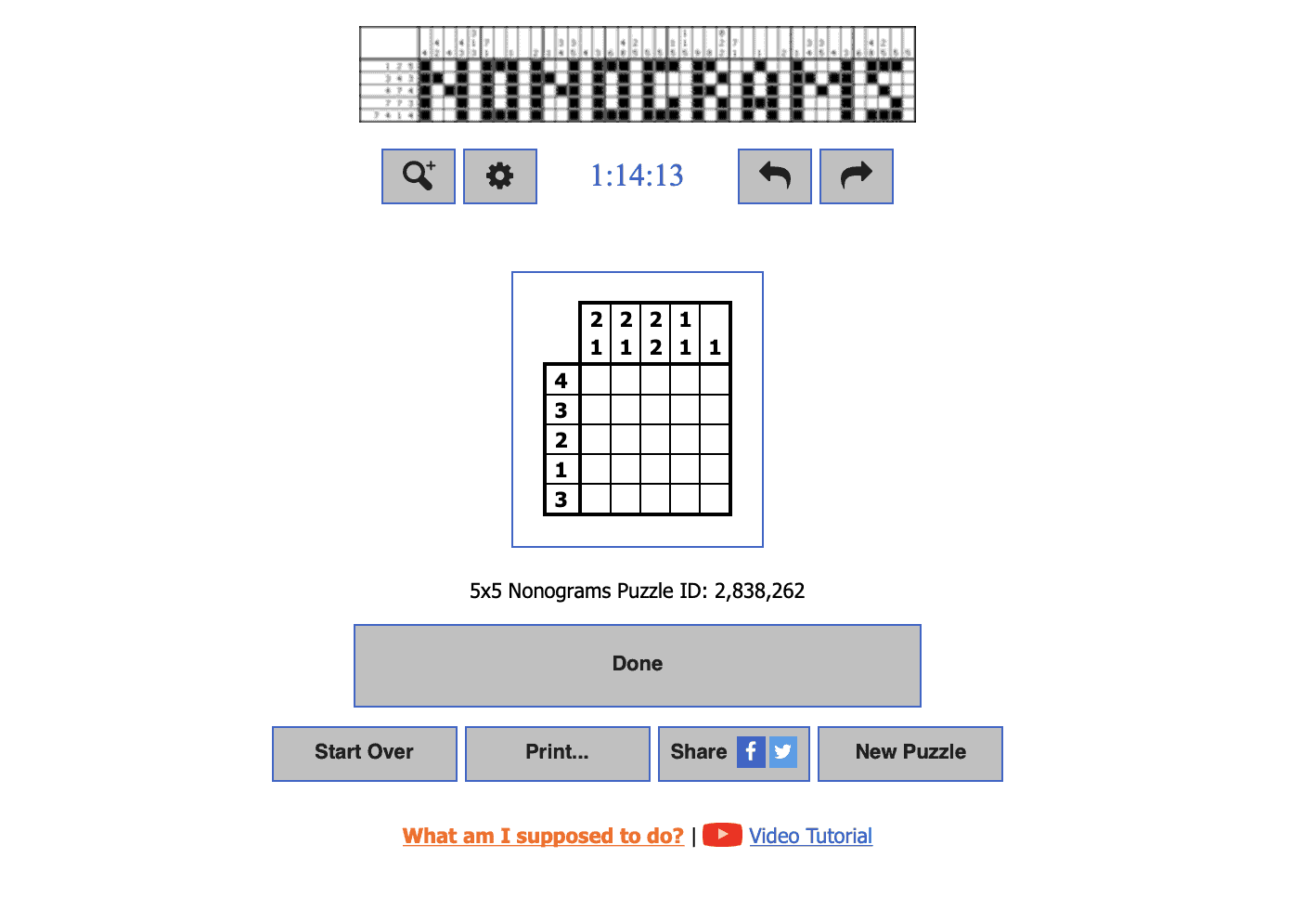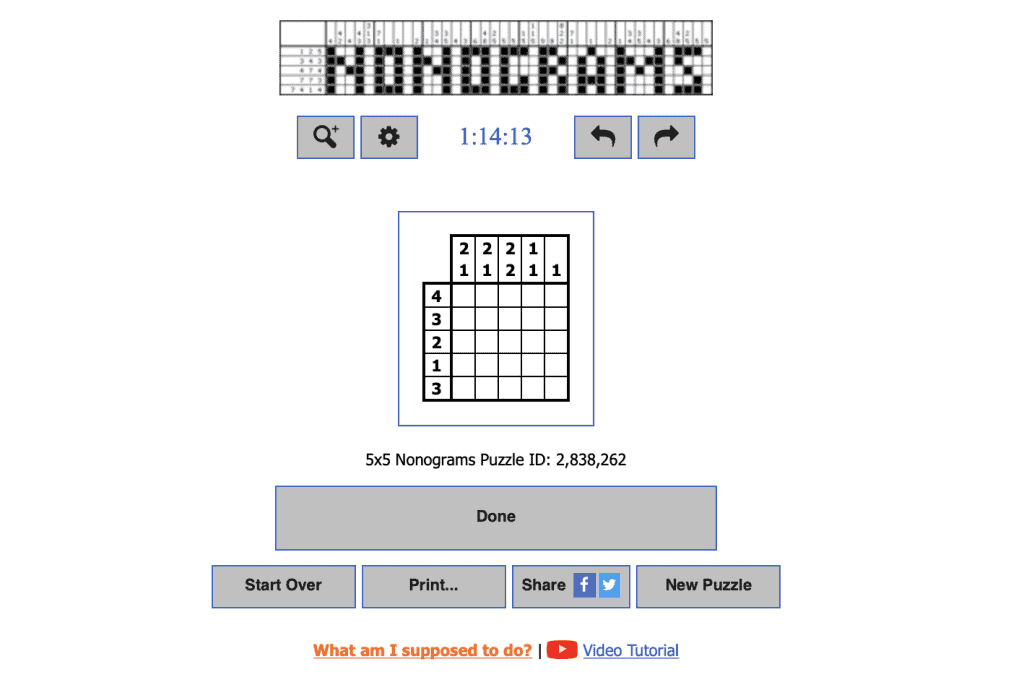 #2. Ordinary Puzzles
Free minimalistic puzzle platforms like Ordinary Puzzles can also be a great alternative to nonogram, with a focus on elegant design and creative gameplay mechanics. You are free to download it on Google apps or Apple apps or play directly on the website.
This game is inspired by Picross and Sudoku, with the rules being super simple. In addition, though it is free, there are no in-add purchases that might affect your experience, and there are plenty of levels to keep you busy for hours.
About this game, rules to follow:
Cover each number with a line of that length.
Cover all the dots of the puzzle with lines.
Lines can't cross. And that's it!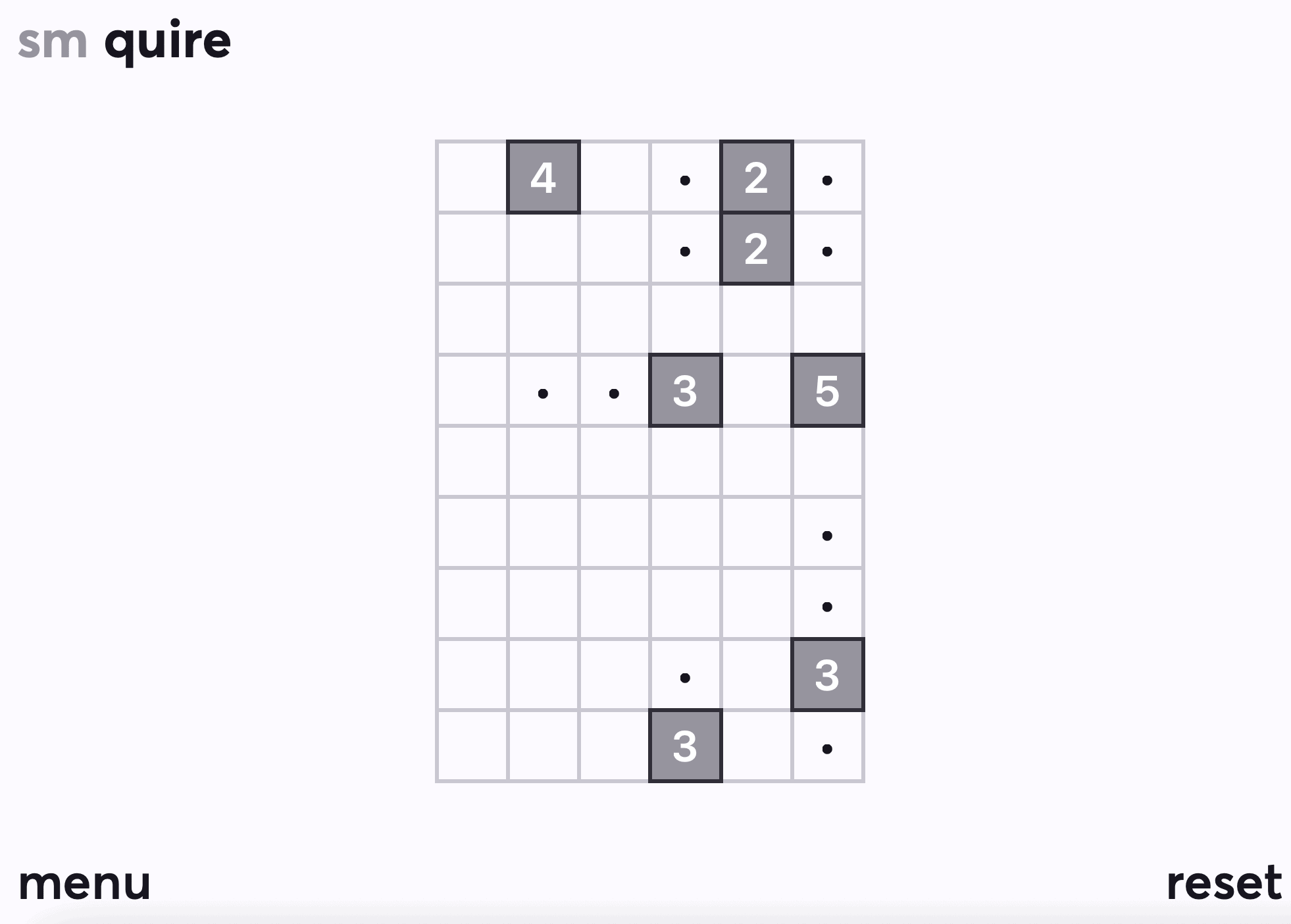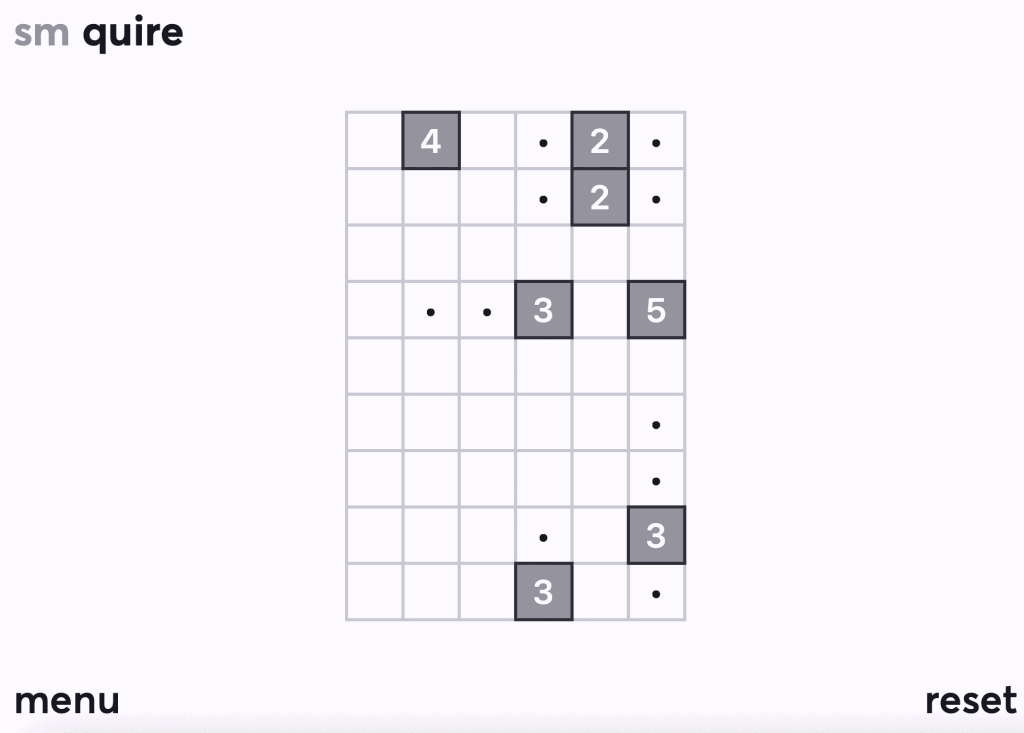 #3. Picross Luna
Picross Luna, developed by Floralmong company, is a series of picture puzzle games that fall under the nonogram or picross genre, so it is an excellent nonogram alternative. The first game in the series, Picross Luna – A Forgotten Tale, was released in 2019. The latest game, Picross Luna III – On Your Mark, was released in 2022.
It offers a range of picture puzzle variants, such as classic, zen, and timed nonograms. It is also well-preferred by thousands of players because of its story mode, which follows the adventures of a moon-keeper and a princess, and appealing graphics and relaxing music.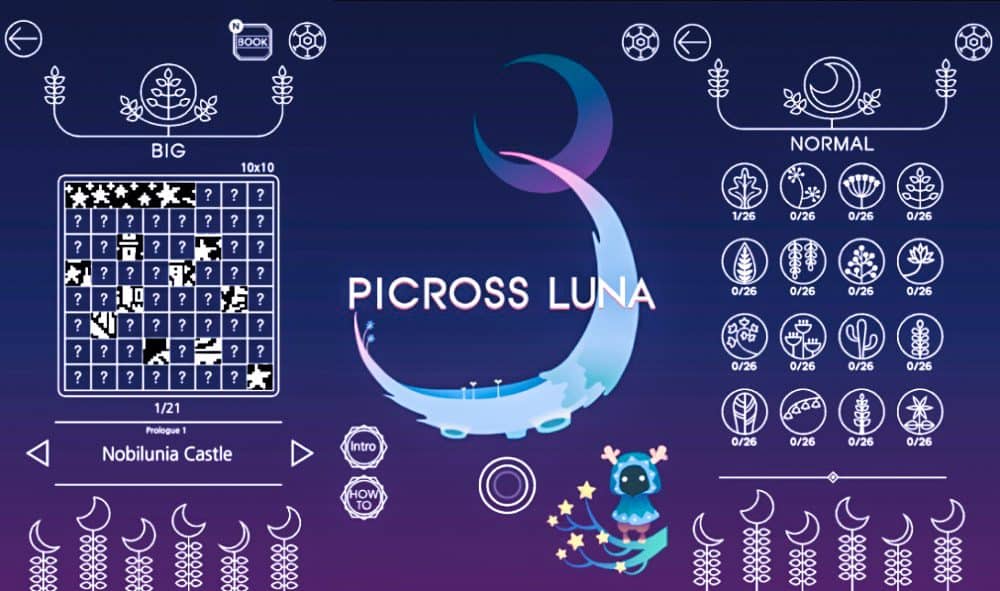 #4. Hungry Cat Picross
Another fantastic alternative to Nonogram is Hungry Cat Picross, developed by Tuesday Quest for mobile devices. The game features a variety of color nonograms, assorted in an art gallery aesthetics.
The game features a variety of modes, including:
Classic mode: This is the standard mode where players solve puzzles to reveal hidden pictures.
Picromania mode: This is a time attack mode where players must solve as many puzzles as possible in a limited amount of time.
Color mode: This mode features pictures with colored squares.
Zen mode: This mode features picross with no numbers, so players must rely on their intuition to solve the puzzles.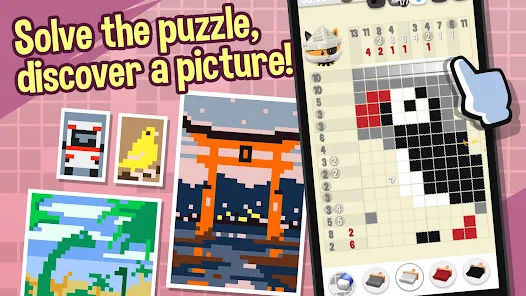 #5. Nonograms Katana
If you are looking for a unique themed nonogram puzzle, consider Nonograms Katana which is inspired by Japanese culture, such as anime characters, samurai, and kabuki masks. The game was released in 2018 and has been downloaded over 10 million times.
The game also features a guild system, where players can team up with other players to solve puzzles. This guild system is called "Dojos", which are traditional Japanese training schools for samurai.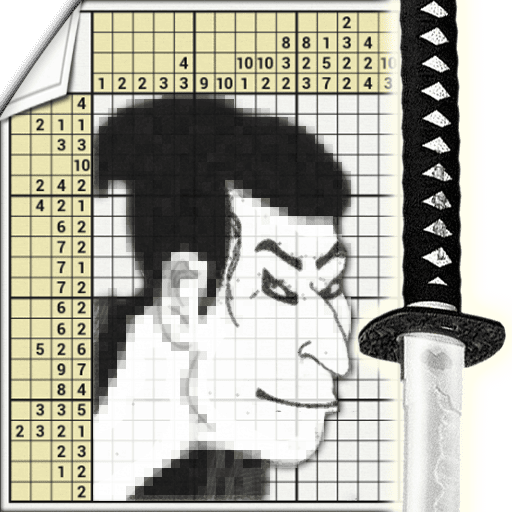 #6. Falcross
Developed by Zachtronics and released in 2022, Falcross, one of the best alternatives to Nonogram, is increasing its popularity as a fascinating picross and griddles puzzle game ever, because of its challenging puzzles, unique gameplay, and beautiful graphics.
Here are some of the things that make Falcross unique:
The cross-shaped grid is a unique and challenging twist on the classic nonogram puzzle.
The special tiles add a new layer of complexity to the puzzles.
The puzzles are challenging but fair, and the game provides hints to help you if you get stuck.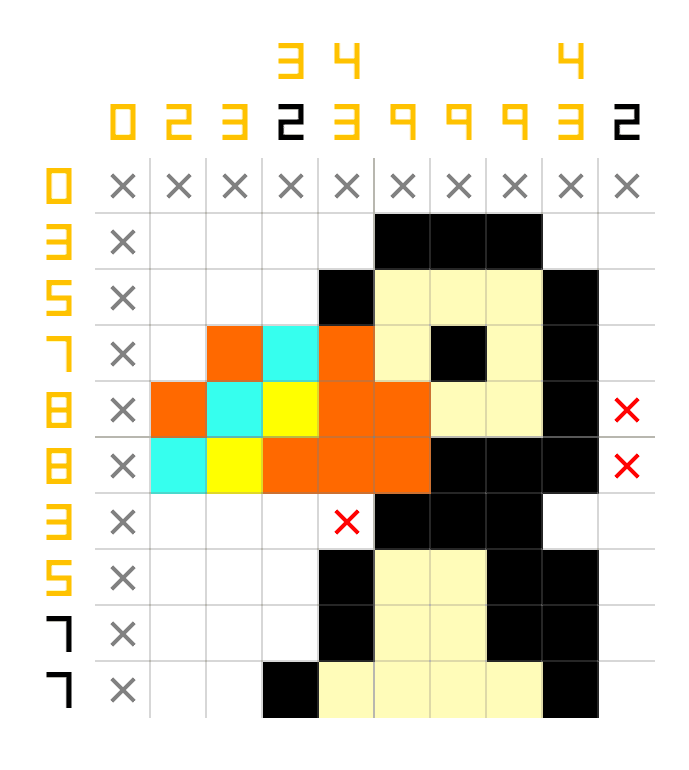 #7. Goobix
If you sometimes are tired of Picross and Pic-a-Pix and want to try other types of puzzles as well, Goobix is for you. It offers a variety of online games, including Pic-a-Pix, sudoku, crossword puzzles, and word searches. The website is available in multiple languages, including English, French, Spanish, and German.
Goobix is a free-to-play website, but there are also premium features that can be unlocked with a subscription. The premium features include access to more games, unlimited hints, and the ability to create custom puzzles.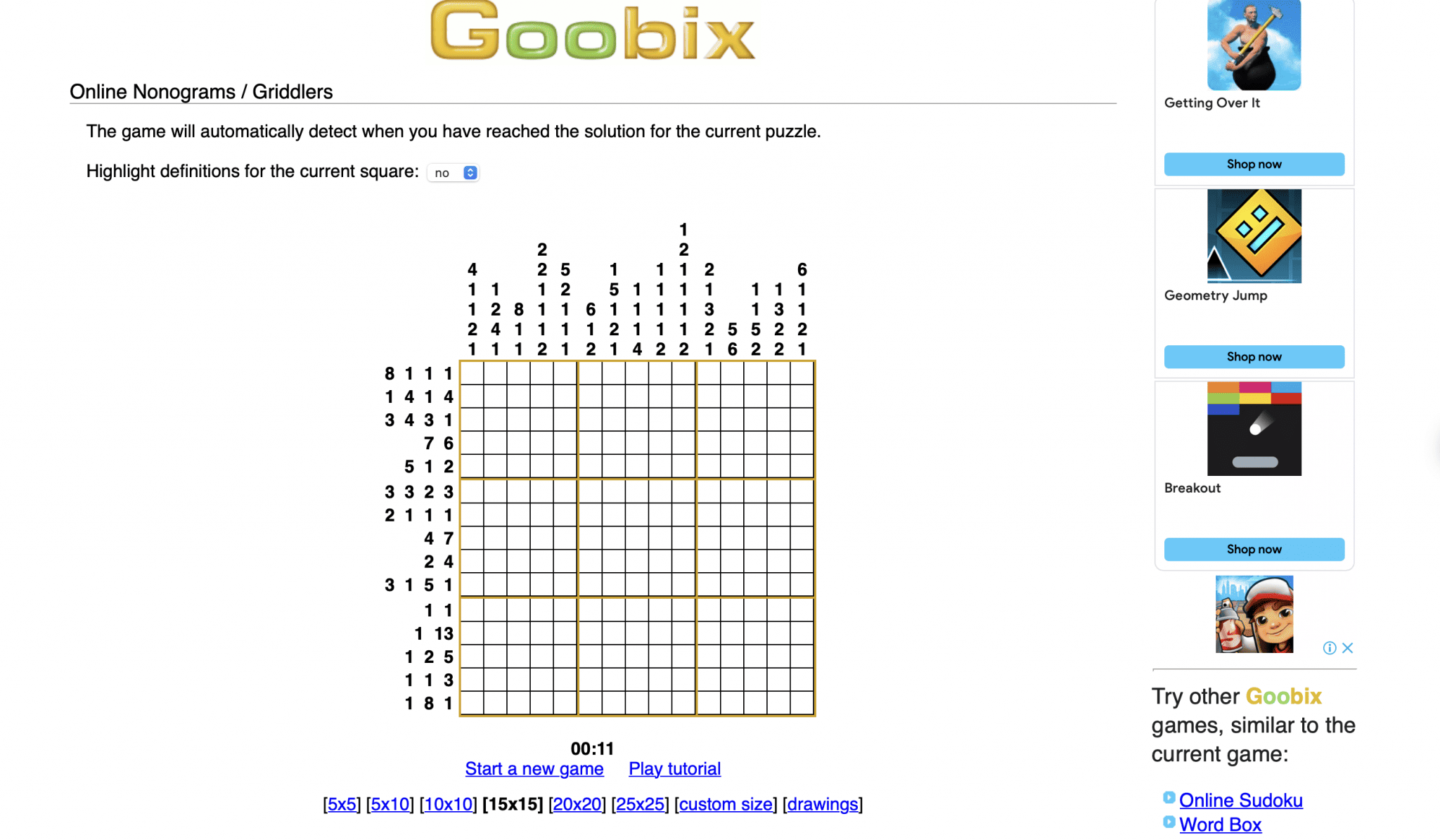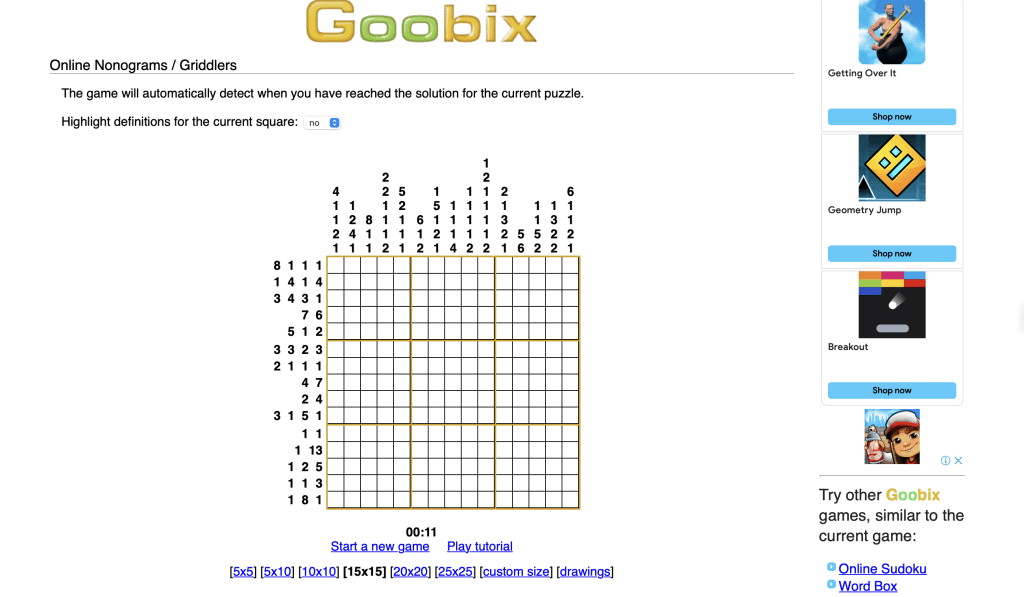 #8. Sudoku
Unlike other mentioned Pic-a-Pix alternatives, Sudoku.com focuses on counting games rather than picture puzzles. It is one of the most common puzzles of all time that are well-liked by people of all ages.
There are also daily puzzles that are a common feature on Sudoku platforms, encouraging players to return regularly for fresh challenges. It also helps to keep track of player progress, completed puzzles, and time taken to solve each puzzle.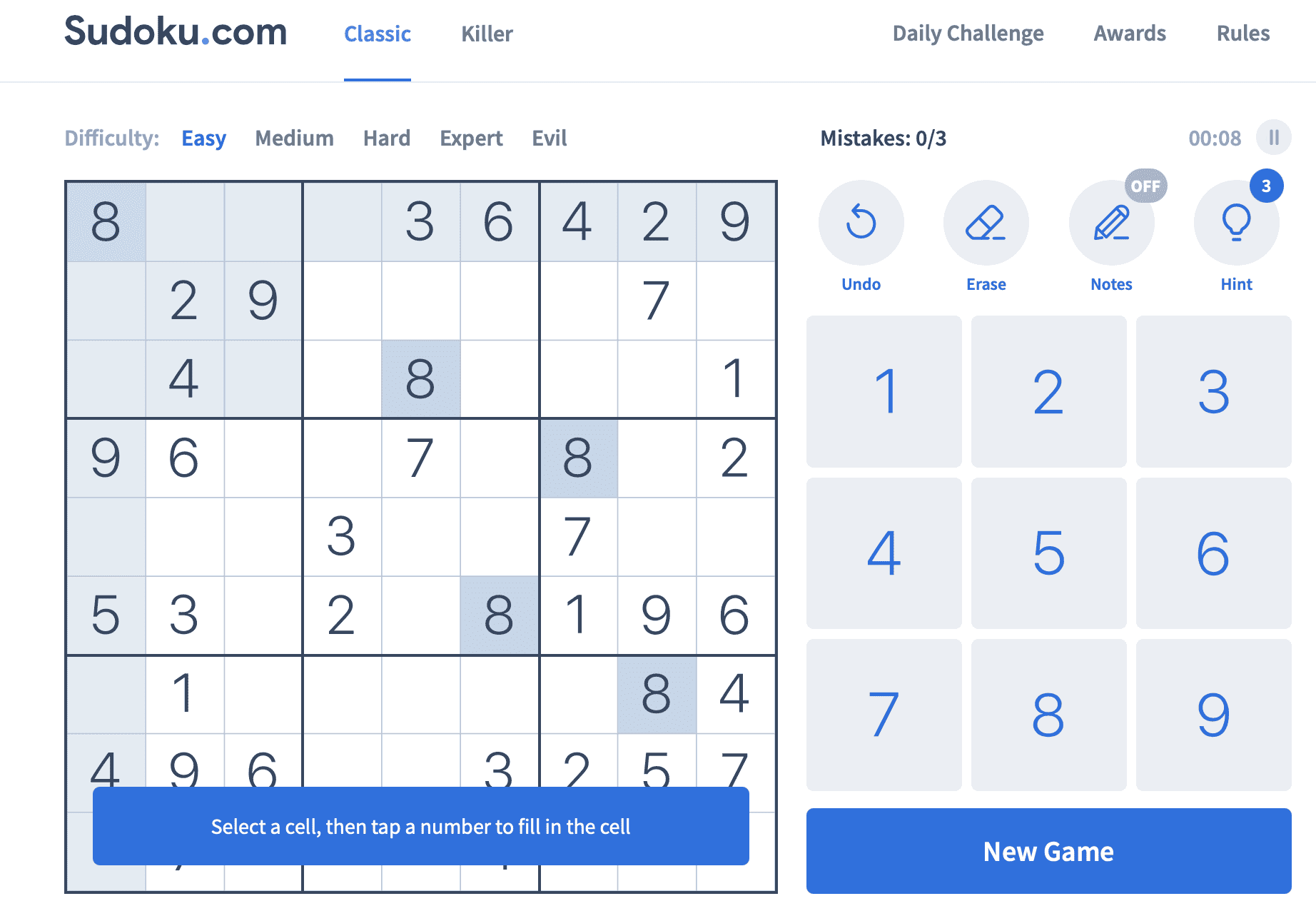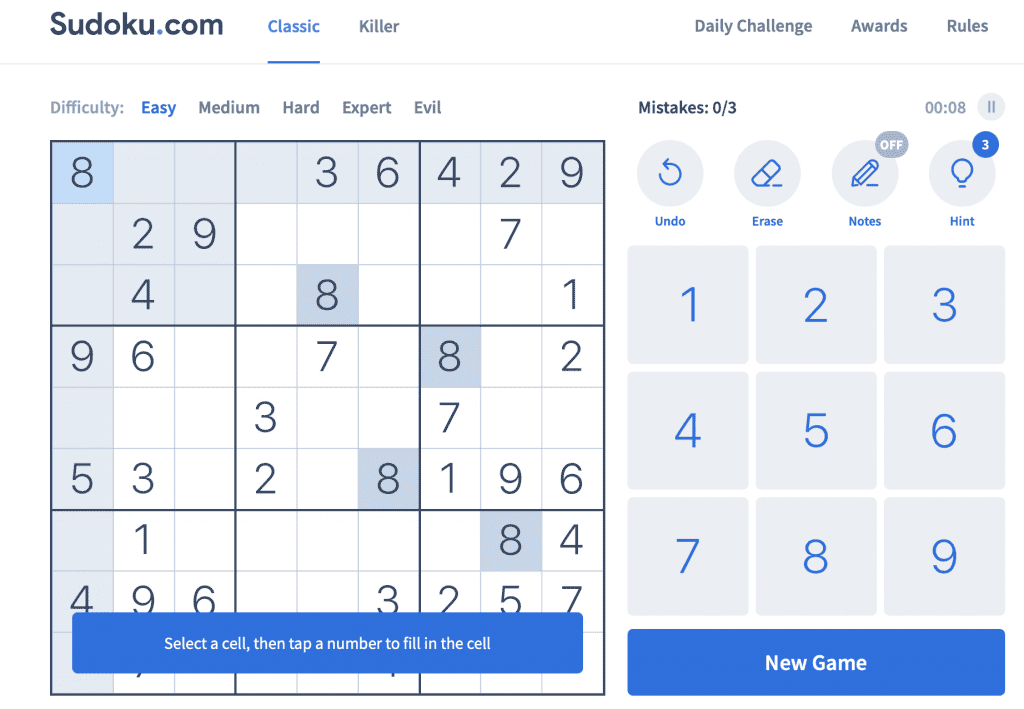 #9. The Puzzle Club
Here comes another alternative to nonogram, the puzzle club, which offers a wide variety of games to choose from, including Sudoku, sudoku x, killer sudoku, kakuro, hanjie, codewords, and logic puzzles.
In addition to a user-friendly interface, the puzzle club also built up a community forum where players can discuss the games.
Some of their recently added games that you might be interested in:
Battleships
SkyScrapers
Bridges
Arrow Words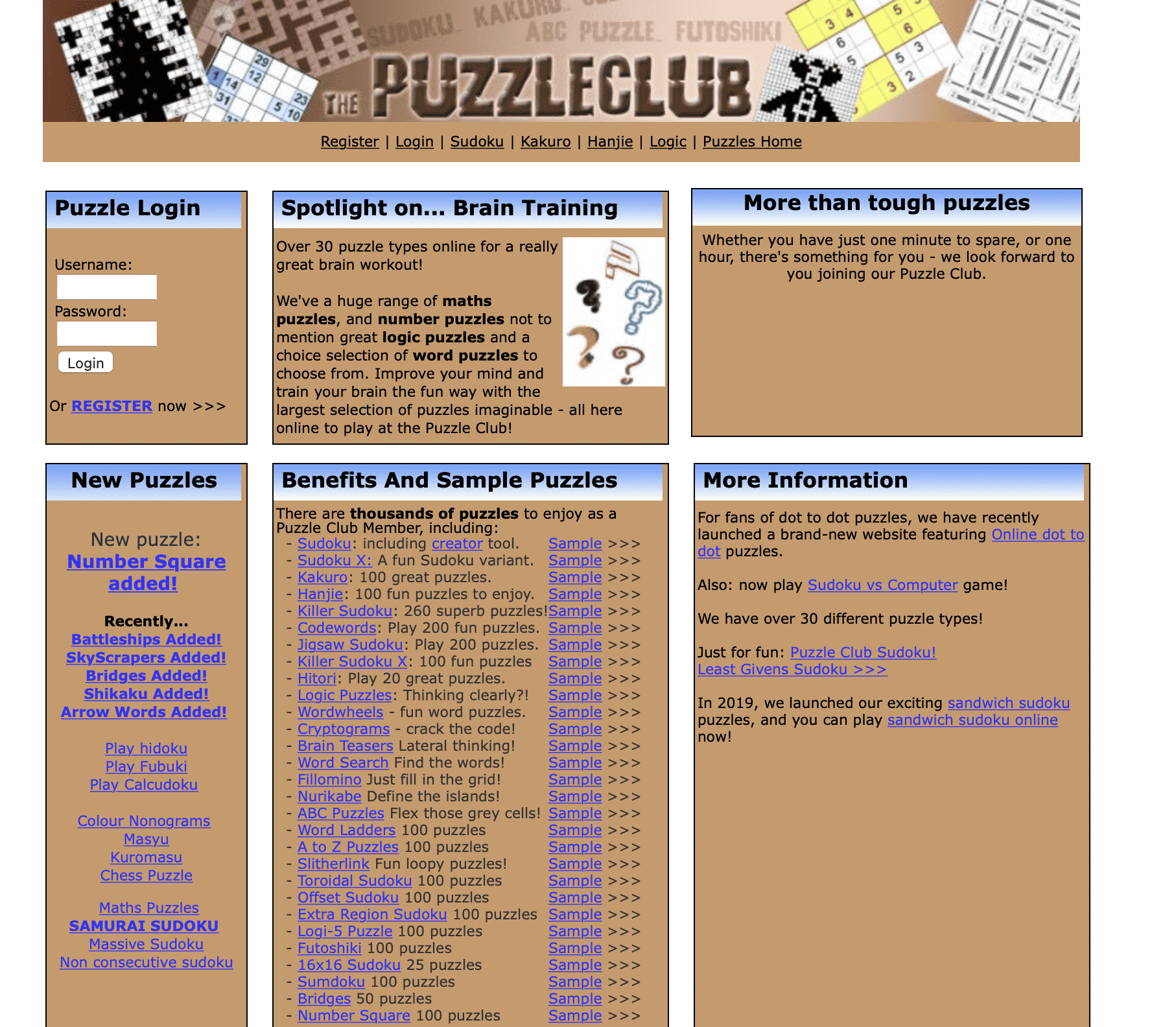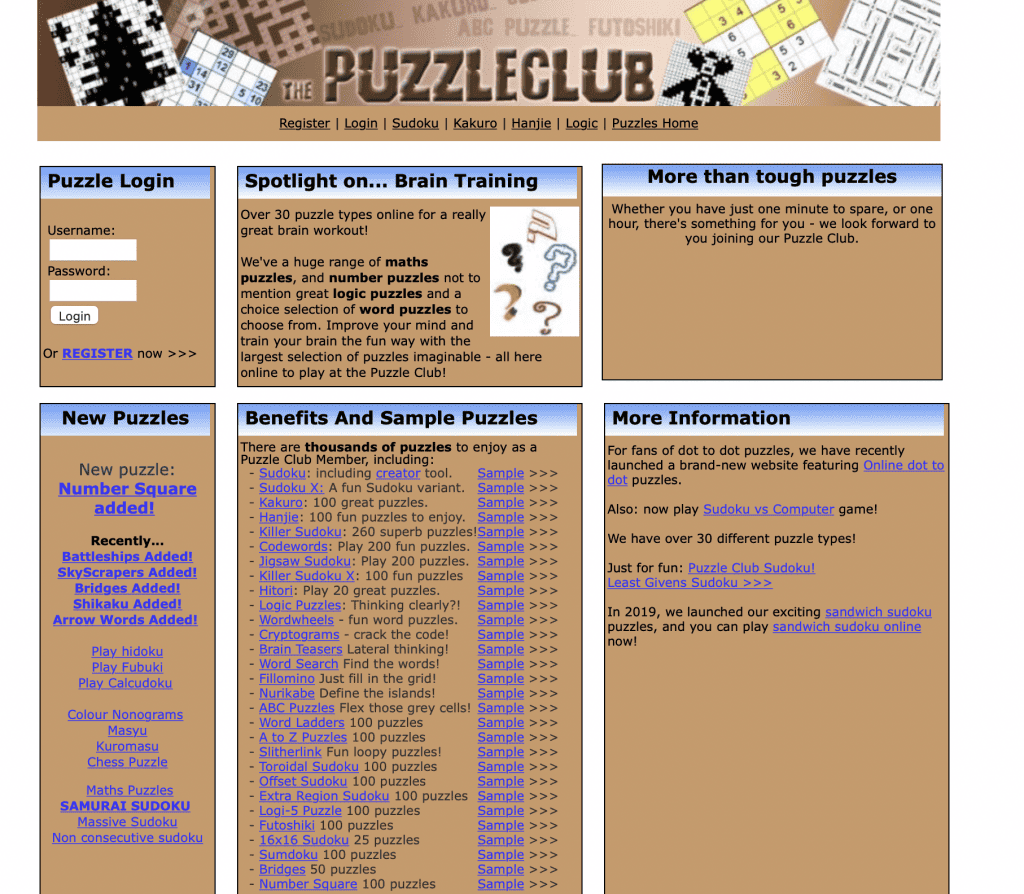 #10. AhaSlides
Nonogram is a cool puzzle, but the trivia quiz isn't any less outstanding. If you are a fan of knowledge challenges, trivia quizzes can be an amazing choice. You can find tons of awe-inspiring and beautiful templates that are free to customize in AhaSlides.
This platform enhances the trivia quiz experience, providing you with tools to create captivating quizzes that engage and challenge participants. Not to mention its advanced features like an incorporation of live polls, word clouds, and Q&A sessions to keep participants engaged throughout the quiz.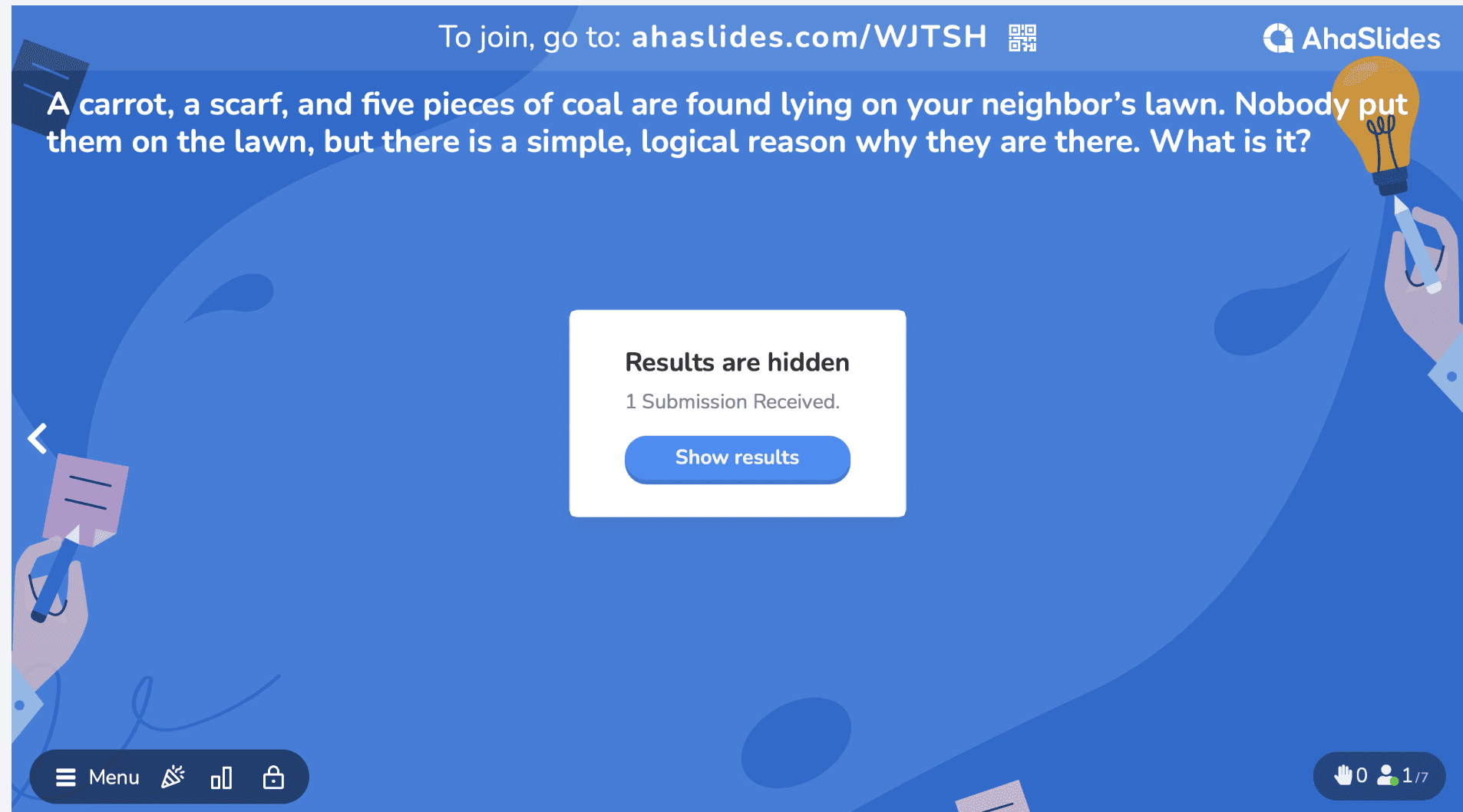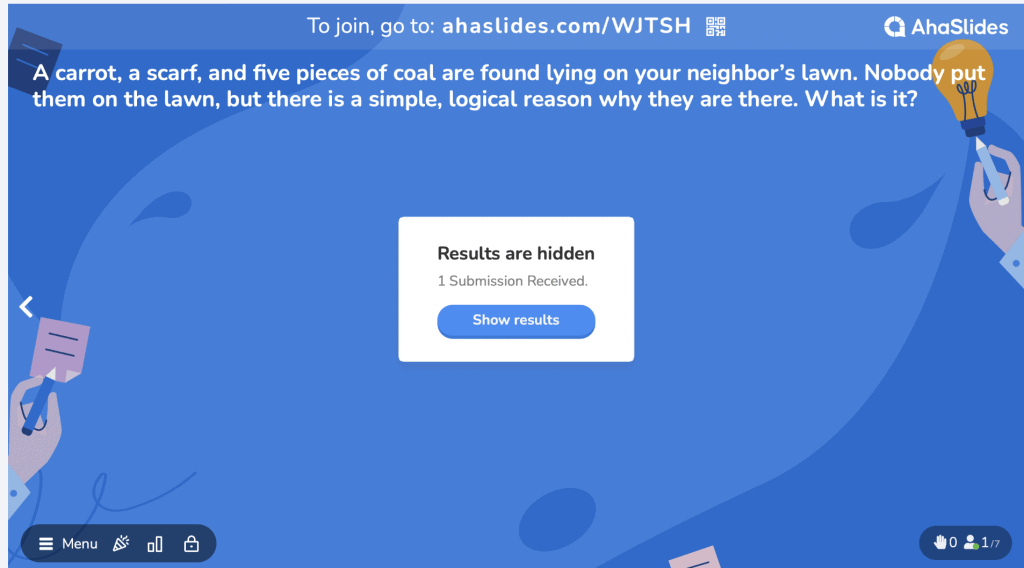 Key Takeaways
Basically, spending your time with daily puzzles day by day can be a surprising gift to your mental stimulation and cognitive skills. Whatever nonogram alternatives you choose, be it an app, a website, or a puzzle book, the joy of deciphering hidden images or solving quiz questions remains a rewarding and satisfying experience.
💡 Hey, fans of trivia quizzes, head over to AhaSlides right away to explore the latest trend in interactive quiz experiences and discover top tips for better engagement!
Frequently Asked Questions
Is picross the same as nonogram?
Nonograms, also known as Picross, Griddlers, Pic-a-Pix, Hanjie, and Paint by Numbers, and by various other names, refer to picture logic puzzles. To win this game, players have to find concealed pixel art-like pictures by highlighting or leaving empty certain cells in a grid in accordance with clues at the side of the grid.
Are there unsolvable nonograms?
It is rare to see nonogram puzzles with no solutions since puzzles are designed for humans to find unique solutions, however, there is a case in which no hidden pictures are solved due to its difficulty.
Is Sudoku similar to nonograms?
Nonogram can be considered an "advanced" deduction technique similar to harder sudoku puzzles, however, it focuses on picture puzzles while sudoku is a math game.
What is the easiest way to solve nonograms?
There isn't an unwritten rule to win this game. Some tips to help you solve this type of puzzle more easily consist of: (1) Utilize the mark function; (2) Consider a row or column individually; (3)Start with large numbers; (3) Add numbers in single lines.