Kids from 3-6 years old deeply need parents to spend time playing with them. But is never easy for parents to balance their time and their time for kids, especially since there is extra work to finish, endless housework, and social events to join. Thus, there is no better way than allowing kids to watch TV shows alone.
So, what are the best TV shows for 3-6-year-olds to watch? What parents should know when letting kids watch TV shows without harm or addiction? Let's dive in!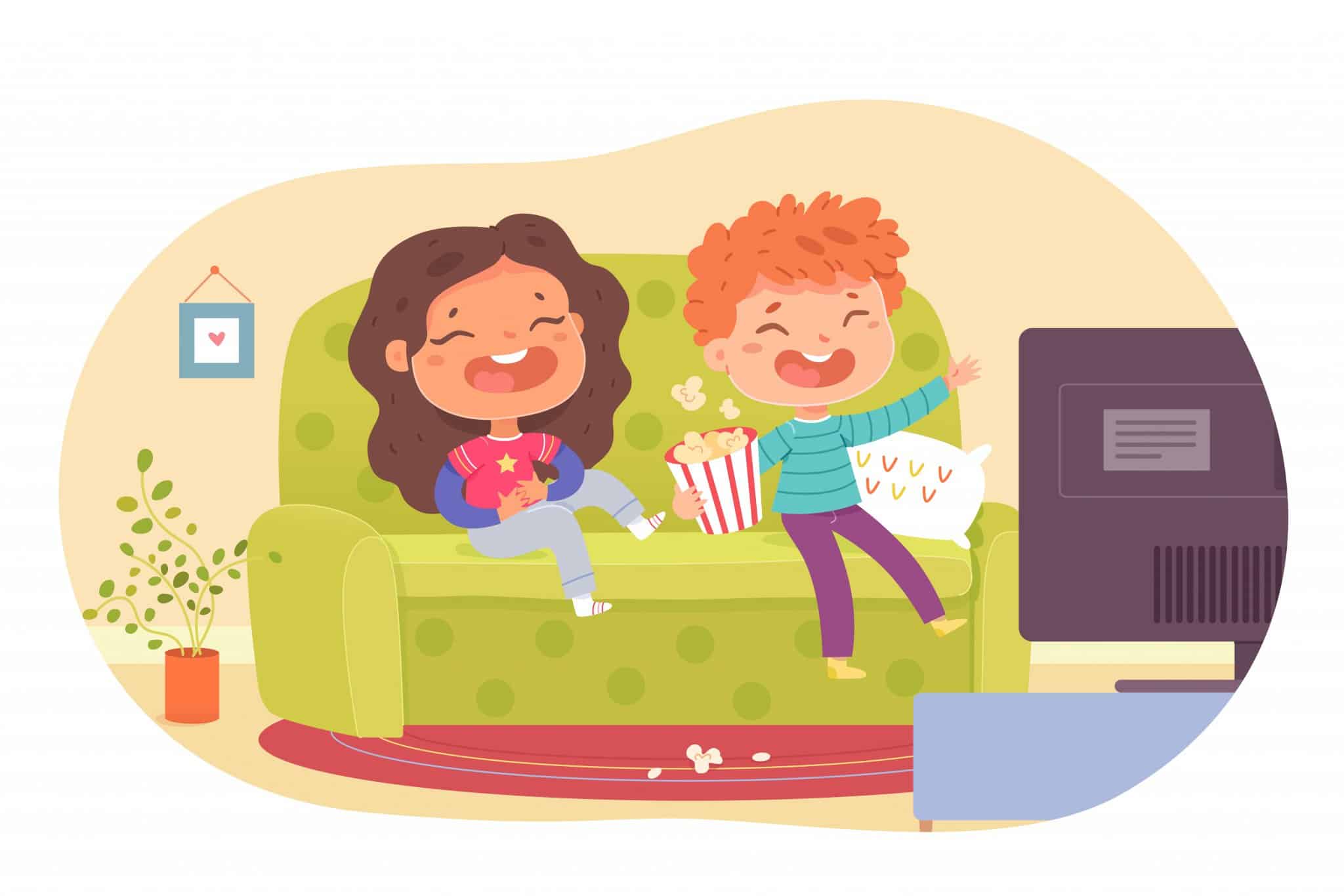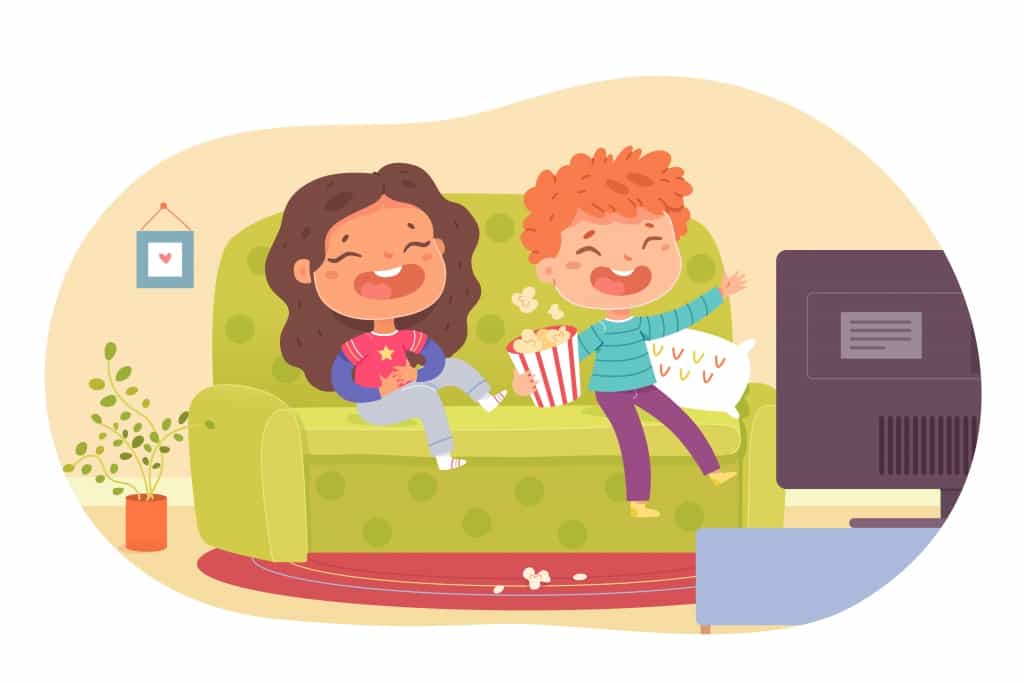 Table of Contents
Cartoon Films – Best TV Shows For 3-6-Year-Olds
Cartoon films or animated movies are always kids' favorites. Here are the most-watched animated TV shows for kids.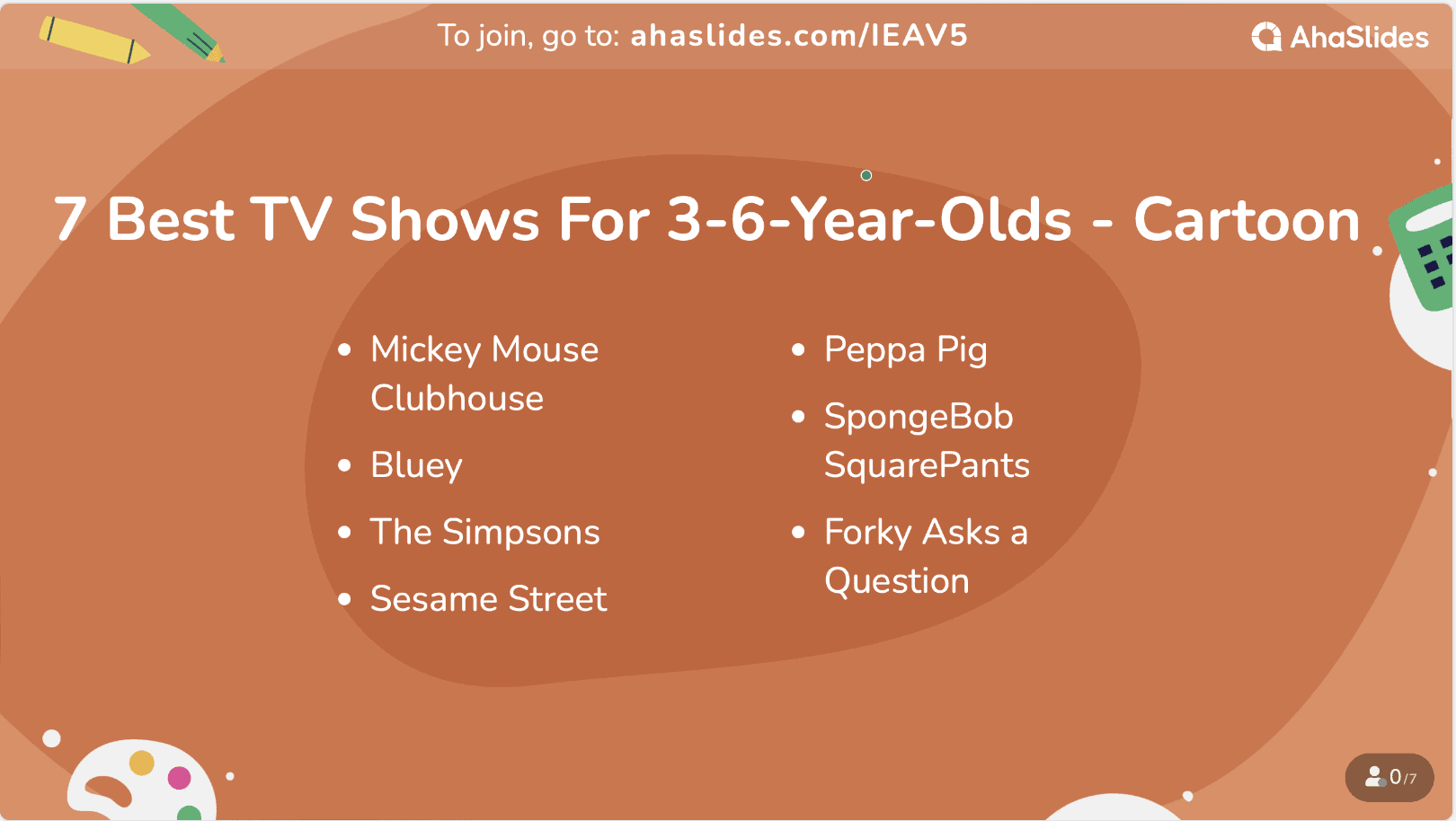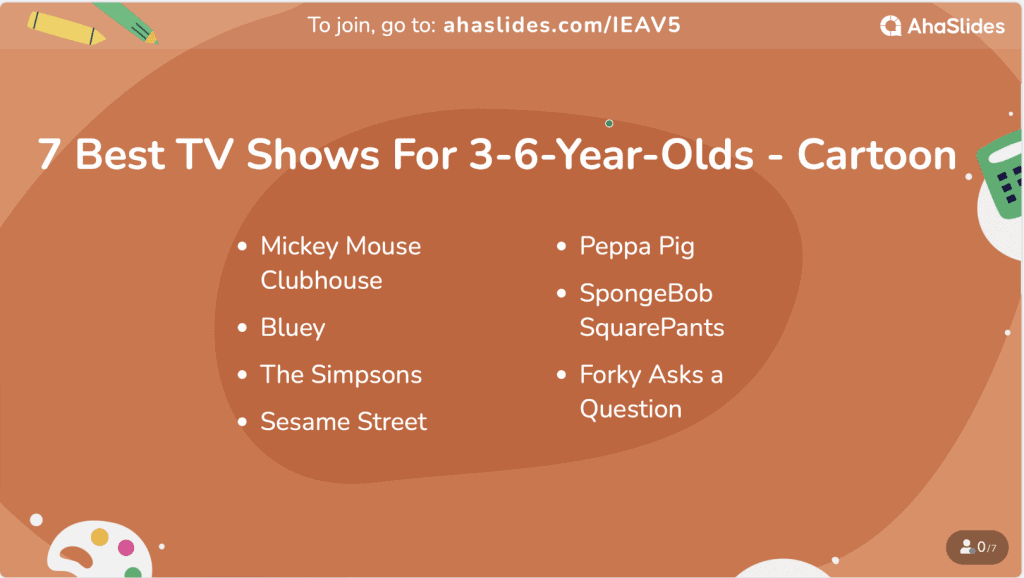 #1. Mickey Mouse Clubhouse
Age: 2 yr +
Where to watch: Disney+
Episode length: 20-30 minutes
Mickey Mouse has been around for decades and is still a favorite TV show among children. The television show follows the journey of Mickey and his friends Minnie, Goofy, Pluto, Daisy, and Donald as they go on adventures to solve problems. These shows are appealing because they are entertaining, interesting, and enlightening. As Mickey and his friends solve the problem, children can learn problem-solving skills, fundamental math principles, resilience, and tenacity, while still having fun with songs, repetition, and make-believe.
#2. Bluey
Age: 2 yr +
Where to watch: Disney+ and Starhub channel 303 and BBC Player
Episode length: 20-30 minutes
One of the best TV shows for 3-6-year-olds in 2023 is Bluey a cute Australian show about a puppy with a great imagination and a good pleasant attitude that focuses on family and growing up. The animated series follows the daily routines of Bluey, his parents, and his sister. What makes the show unique is how Bluey and her sister (for two heroine leads) interact with their hands-on parents while acquiring key social skills. As a result, children can learn a variety of skills such as problem-solving, compromise, patience, and sharing.
#3. The Simpsons
Age: 2 yr +
Where to watch: Disney+ and Starhub channel 303 and BBC iPlayer
Episode length: 20-30 minutes
The sitcom depicts American life through the eyes of the Simpson family, which comprises Homer, Marge, Bart, Lisa, and Maggie. Because of the show's simple humor, which appeals to children aged 3 to 6 years old, as well as their parents. As a result, an adult and their child can both watch the show. Furthermore, The Simpsons has a trait that no other program has: the ability to anticipate the future, making them one of the best TV shows for 3-6-year-olds of all time for kids.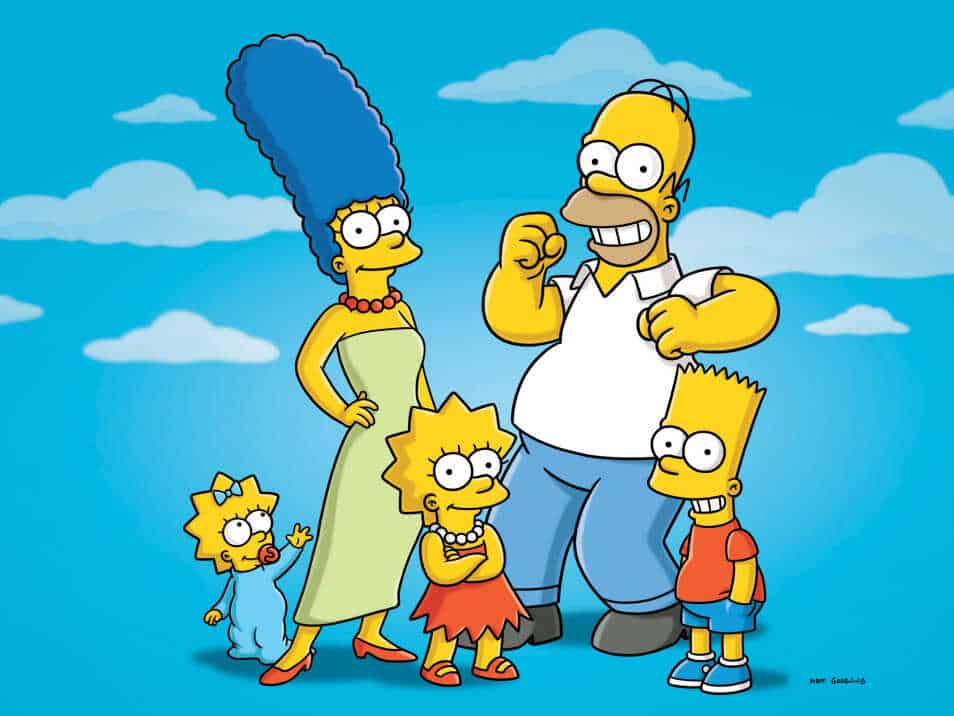 #4. Forky Asks a Question
Age: 3 yr +
Where to watch: Disney+
Episode length: 3-4 minutes
Forky Asks a Question is a Toy Story-inspired American computer-animated television sitcom. The cartoon follows Forky, a spoon/fork hybrid, as he asks his buddies various questions about life. As a result, he will be able to better adapt to the stimulating world around him. Forky, in particular, poses essential issues about how the universe works, such as: what is love? What exactly is time? Toddlers are not bored by the topic because it is covered in such a short period of time.
Tips from AhaSlides
Host a 20 Questions Quiz For Kids with AhaSlides

Make Your Own Quiz and Host it Live.
Free quizzes whenever and wherever you need them. Spark smiles, elicit engagement!
Get started for free
Education shows – Best TV Shows For 3-6-Year-Olds
Best TV Shows For 3-6-year-olds involve educational shows where kids learn everything around them in the most friendly and compelling ways.
#5. Coco Melon
Age: 2 yr +
Where to watch: Netflix, YouTube
Episode length: 30-40 minutes
What are good TV shows for toddlers? Cocomelon is also one of the best TV shows for 3-6-year-olds on Netflix in terms of education. It is the narrative of JJ, a three-year-old boy, and his family's life from home to school. Cocomelon's videos are intended to be entertaining and instructive, and they frequently include positive themes and stories. The videos are also suitable for people of all ages, not just those aged 3-6, and are completely safe to view. Cocomelon may help develop a child's literacy skills through regular repetition of words, appealing songs, and colorful graphics.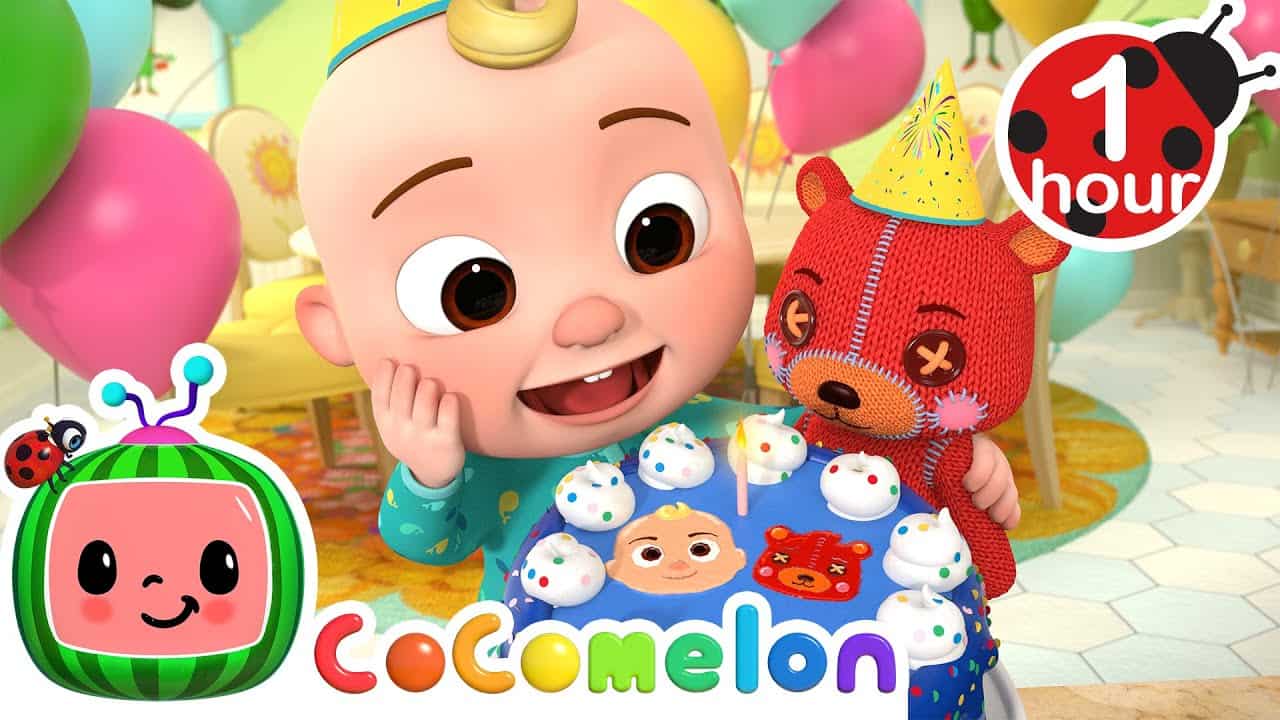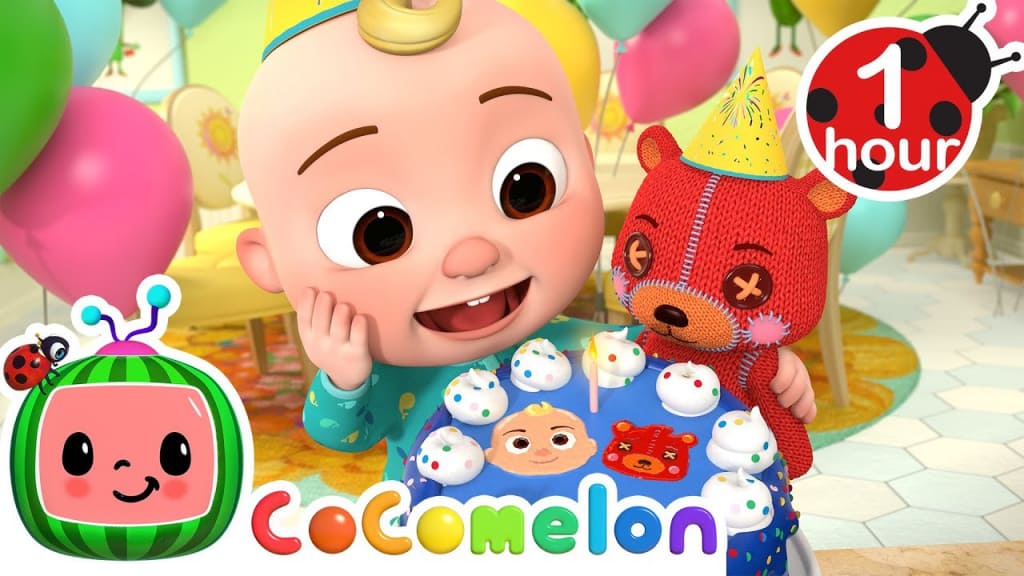 #6. Creative Galaxy
Age: mainly preschool
Where to watch: Amazon Prime
Episode length: 20-30 minutes
One of the best TV shows for 3-6-year-olds, Creative Galaxy is an animated science-fiction web television program for children. We'll follow Arty, a creative preschool alien who lives in the Creative Galaxy (a galaxy made up of several art-inspired planets) with his parents, baby sister, and his shape-shifting sidekick, Epiphany. As a producer's destiny, they want the kid, from 3 to 6 years old, to be an educational and creative artist. Kids can easily learn about action painting and Pointillism while watching. Even better, when we switch off the television, the show always motivates the toddler to produce some art.
#7. Blippi's Adventures
Age: 3+ years
Where to watch: Hulu, Disney+, and ESPN+
Episode length: 20-30 minutes
Blippi is a popular educational TV show for 3-year-olds. Join Blippi as he embarks on an adventurous journey to a farm, an indoor playground, and much more! Kids will learn colors, shapes, numbers, the letters of the alphabet, and lots more with Blippi's wonderful videos for kids! That is an amazing way to help children's understanding of the world and encourage vocabulary development.
#8. Hey Duggee
Age: 2+ years
Where to watch: Paramount Plus, Paramount Plus Apple TV Channel, Paramount+ Amazon Channel
Episode length: 7 minutes
Hey, Duggee is a British animated television program that aims to teach preschoolers in the near future. Hey, Duggee has no recommended age range. The Live Theatre Show can be enjoyable for children aged 3 to 6. Each episode begins with Duggee welcoming the Squirrels, a group of curious small people brought to the club by their parents. That is the beginning of their fun and learning as they discover new things about their surroundings. Hey Duggee encourages physical activity, learning, and enjoyment! They also create online video games, including a quiz game, to encourage young children to play and learn more.
Talk Shows – Best TV Shows For 3-6 Years Old
Can kids understand talking shows? Sure, getting familiar with talking shows for kids since early time is beneficial for their brain development and creativity. Some of the best TV shows for 3-6 Year-Olds are mentioned below:
#9. Little Big Shots
Age: All age
Where to watch: HBO Max or Hulu Plus
Episode length: 44 minute
Little Big Shots is all about introducing you to some of the most brilliant and amusing children from around the world. It's not like the other shows I've said; it's a surprising and amusing interaction between Steve and gifted children. It is not just about teaching children the necessity of discipline, enthusiasm, and knowledge, but also about demonstrating the worth of parental support and encouragement. It is fantastic if parents watch alongside their children to encourage them to explore themselves.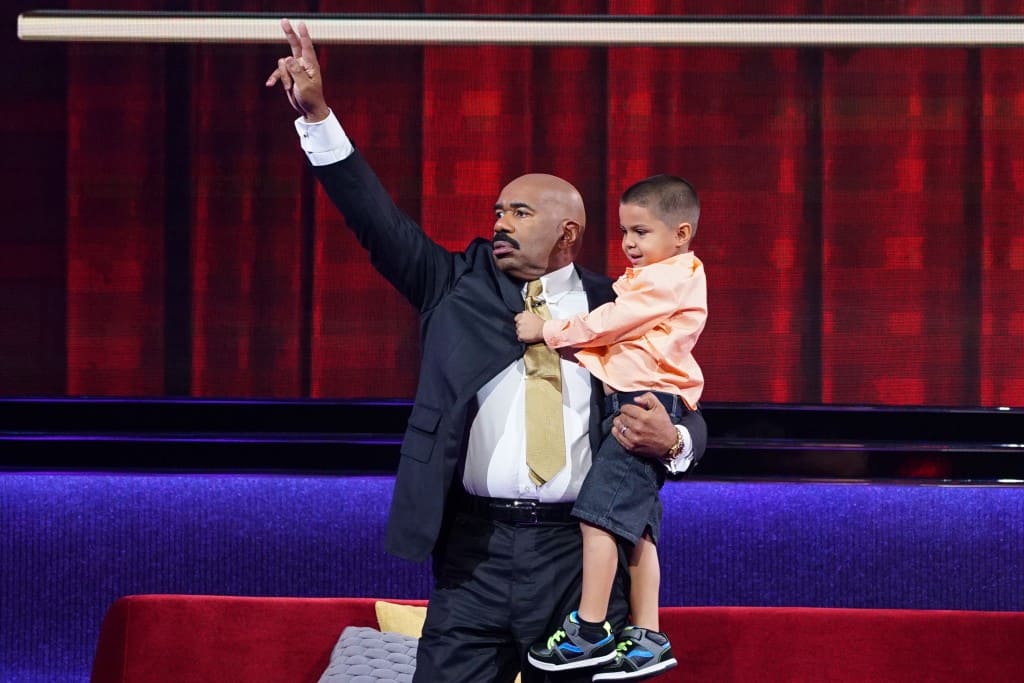 #10. Kids Being Kids on The Ellen Show
Age: All age
Where to watch: HBO Max or Hulu Plus
Episode length: 44 minute
What are good TV shows for toddlers to be on? Best TV shows for 3-6-year-olds like Kids Being Kids on 'The Ellen Show' is so far a good option. This show features the meeting of Ellen with an adorable and intelligent little guess who is the smallest guest just 2 years old. It is perfectly appropriate for all ages; you can select an episode with guests the same age as your child.
Key Takeaways
These best TV Shows For 3-6-Year-Olds are incredible options for kids' entertainment and mental development while giving parents time to rest and relax. However, there are other options that can be added to help kids improve themselves such as trivia quiz, riddles, and brain teasers.
💡 What is your next move? Parents can also ignite kids' curiosity with interactive learning via quizzes and games. Check out AhaSlides right away to learn how to make kids engage in learning while having fun.
Frequently Asked Questions
Parents still have many questions to ask. We've got you covered!
Is it OK for a 3-year-old to watch TV?
Toddlers Children aged 18 to 24 months can begin to enjoy screen time with a parent or carer. When an adult is there to explain lessons, children of this age can learn. By the age of two or three, it is acceptable for children to watch up to one hour of high-quality instructional television every day.
What shows are appropriate for 6-year-olds?
You should find an educational series about all kinds of wild animals and an exciting show about adventures with cute and kind cartoon characters. Or the show which is led by a heartwarming and funny host who can teach kids about shape, color, math, craft…
Which of the following is a popular TV show for preschool children?
The finest films for kids aged two to five years old must meet a set of strict requirements. All films require some sort of conflict, but if toddler films are too terrifying or the characters are in too much danger, it may send kids scurrying for the door. Parents should choose educational series like Creative Galaxy or inspired shows like The Little Big Shot.