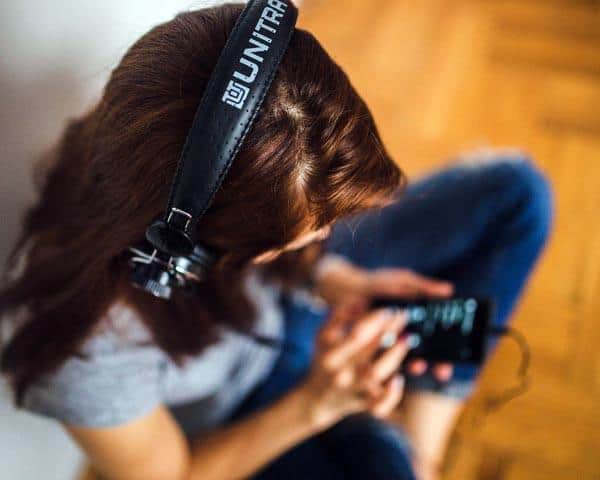 With the latest update, AhaSlides becomes the first and only interactive presentation and polling platform to provide a sound quiz option for its users.
If you are looking for an inspiration for your first live quiz with sound, please check the end of this blog post for a music quiz intros template.
Otherwise, creating a sound quiz with AhaSlides is simple. Here's how.
Creating a Sound Quiz
Creating a sound quiz is just like a normal quiz. So, if you are not familiar with creating a quiz on AhaSlides, check out this tutorial.
First, create a new quiz slide for your presentation.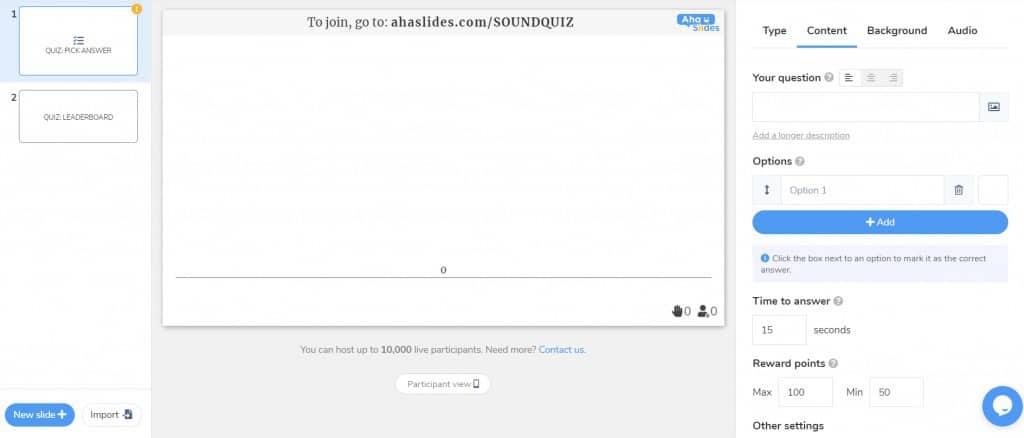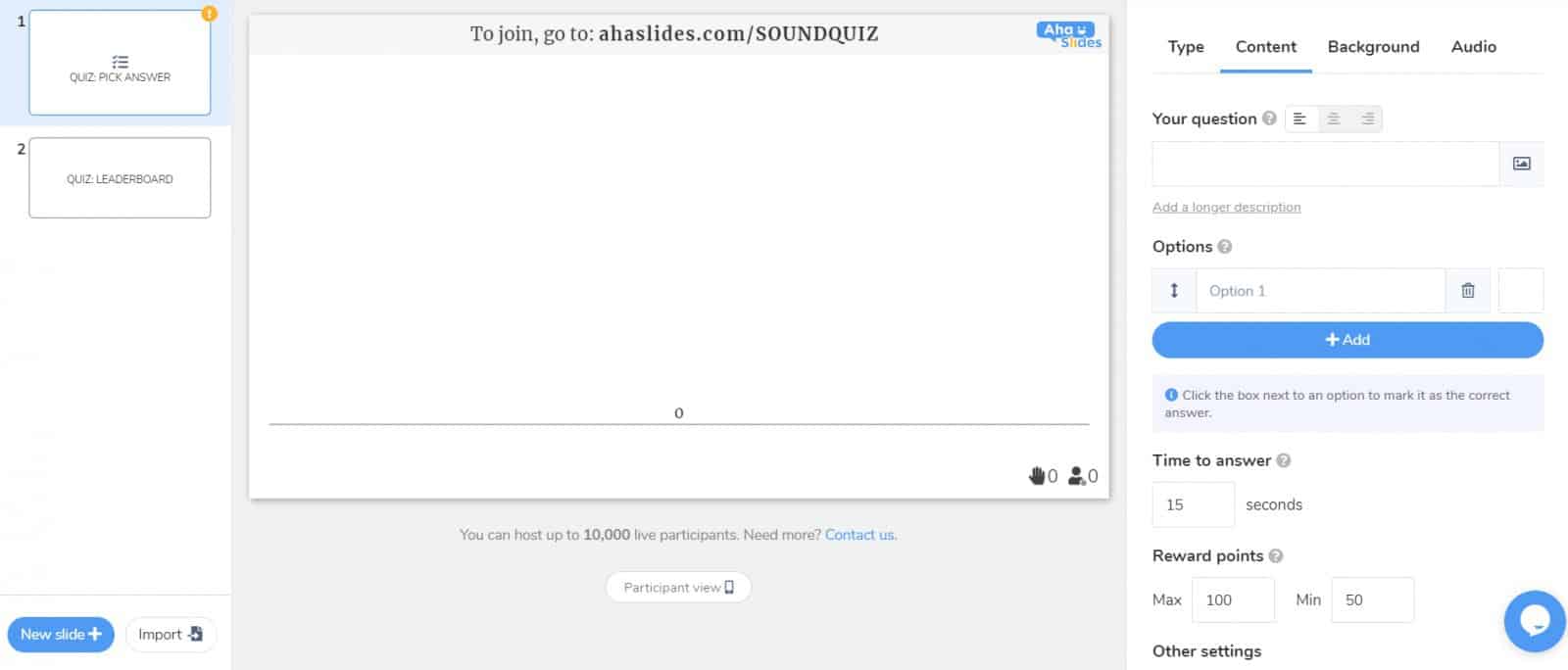 In the Audio tab, you can set the audio track for the quiz slide.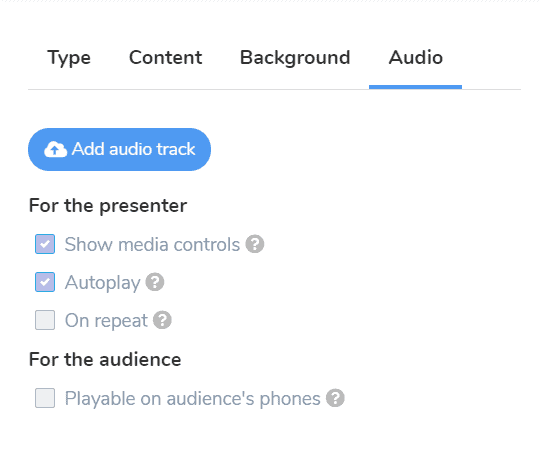 Select the Add audio track button and upload the audio file you want. Note that the audio file has to be in .mp3 format. If the file is in any other format, you can use an online converter to quickly convert your file.
There are also a number of playback options for the audio track:
Show media controls allows you play, pause, and skip the track.
Autoplay automatically plays the audio track. This is necessary for quiz slides, as you want the track to play immediately.
On repeat is suitable for background track.
Playable on audience's phones allows the audience to control the audio track on their phones.
Playing a Sound Quiz
Again, playing a sound quiz is similar to a normal quiz. Make sure that you choose the Autoplay option so that the audio track will play immediately when you move to the slide.
For any of you who wants a ready-to-go quiz to play with your friends and family, we got you covered. Click below for a Name that Song quiz template.
To use the template, simply…
Click the button above to see the quiz in the AhaSlides editor.
Share the unique room code with your friends and play for free!
You can change anything you want about the quiz! Once you click that button, it's 100% yours.
Have a question that we didn't answer? Don't hesitate to contact our support team. Click the blue chat button on the bottom right corner so we can help you right away.