What to do on your date night? How about chill date night movies? Let's get the 12 top ideas to really up the romance of your date night with your partner.
A Date night can be a great option for your first date or to keep your love burning. What you have to do is grab some popcorn with your favorite flavors, drinks (champagne, for example), and a couple of scented candles to set the lovey-dovey ambiance. And for the date night movie ideas, we already prepared for you, from romantic to hilarious ones, they definitely won't disappoint you. The most interesting part is the bottom line, so don't skip it.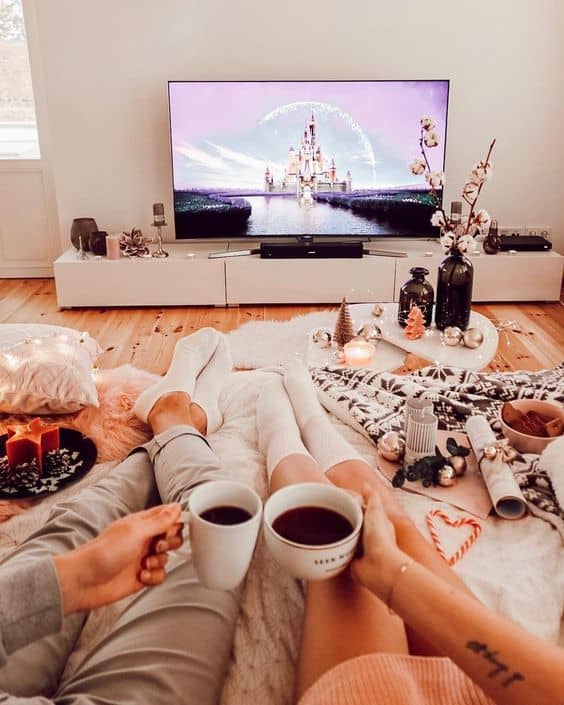 Table of Contents
Overview
| | |
| --- | --- |
| What is the oldest movie ever made? | Roundhay Garden Scene |
| Should you kiss on the first date? | Depends on the Mood |
| How do I choose a movie for a date? | Pick a neutral genre |
| Funny date night movies on Netflix? | The Kissing Booth |
Overview of Date Night Movies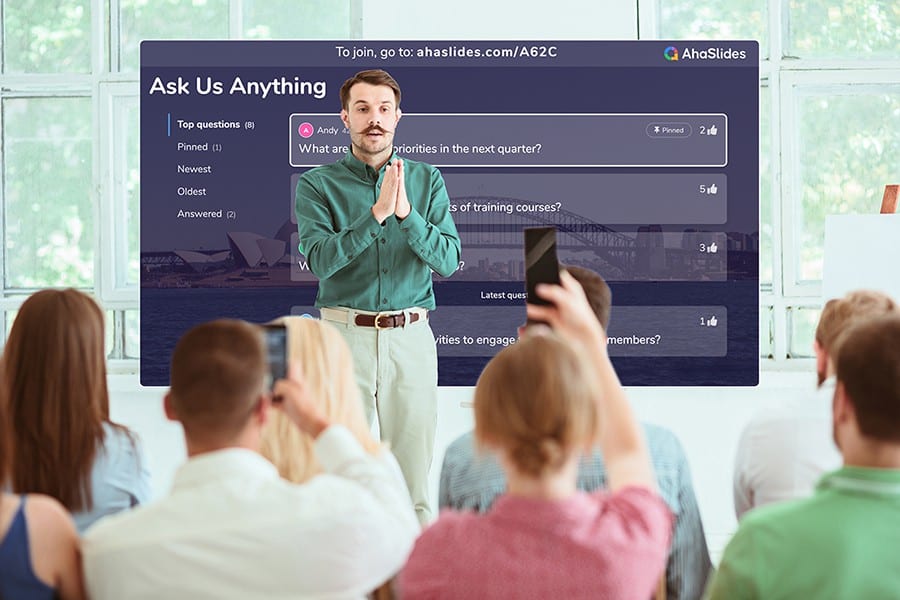 Looking for an interactive way to heat up your event parties?.
Get free templates and quizzes to play for your next gatherings. Sign up for free and take what you want from AhaSlides!
🚀 Grab Free Account
#1. Guardians of the Galaxy Vol. 3 (2023)
Stuck for date night movie ideas? The latest box-office hits about fantasy worlds like Guardians of the Galaxy Vol. 3 also can make your date night movie more joyful and thrilling. Similar to the two previous sessions, the third movie has a really good theme, plot, and effects, which is considered one of the five best movies Marvel has ever released Into our part of the multiverse. It is a continuous story about a team that defends the universe and protects one of its own.
#2. Your Place or Mine (2023)
What is a good movie for couples to watch on Netflix? Your Place of Mine can be a great idea for date night movies. The plot is quite simple and predictable. Debbie is living in Los Angeles with her son, and Peter who is in New York City have been maintaining a long-distance friendship for 20 years. One day Debbie and Peter swap homes to each other, while she moves to New York City to follow her dream, Peter decides to take care of her teenage son in Los Angeles for a week. This is a meaningful and eventful week, which creates an excellent opportunity for them to realize their true feelings.
#3. Everything Everywhere All at Once (2022)
One of the best movies for date night is the 2022 Oscar Award Everything everywhere all at once. Couples that had been married for 8 years and more might encounter some changes in their relationship, for instance, feeling less happy in their relationship and having more arguments, especially after having kids. However, it doesn't mean that you can't bring back the spark and excitement in your relationship. Having a date night with this movie can solve this problem. It inspires people to understand themselves and their partner and their sympathy by featuring all the different versions and ideas a person might have in a multi-universe.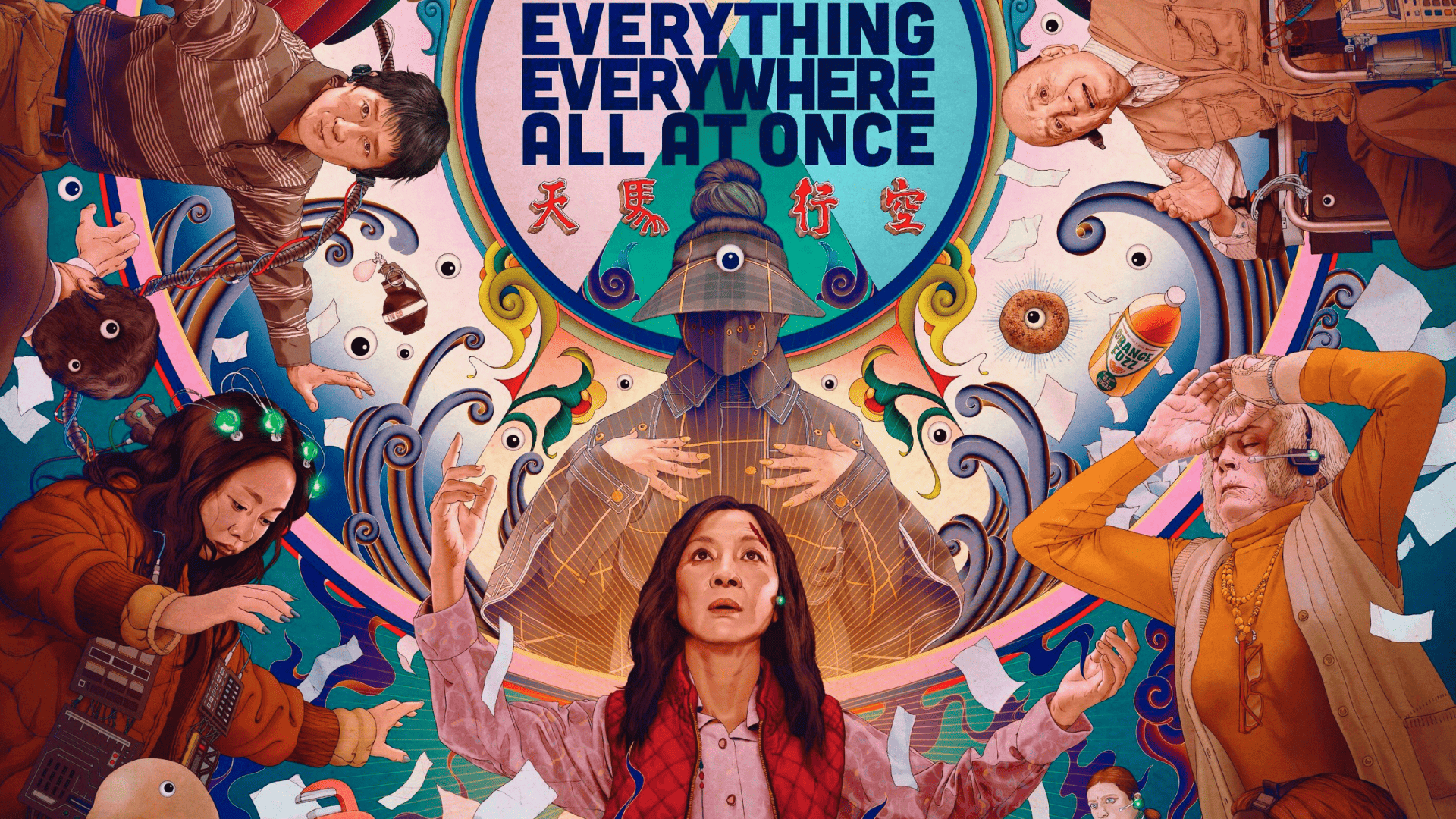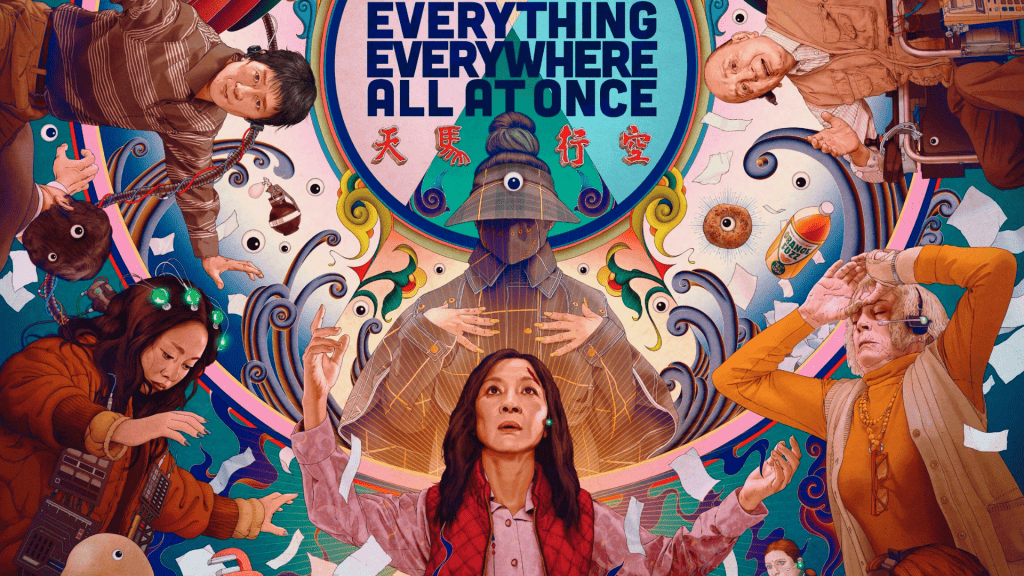 #4. Spider-Man: No Way Home (2021)
In this movie, Peter Parker (Tom Hollands) seeks the help of the mystical Dr. Strange (Benedict Cumberbatch), to reverse the damage caused by his secret being revealed. "Spider-Man: No Way Home" combines superhero action with compelling storytelling and explores themes of responsibility, sacrifice, and the enduring spirit of the friendly neighborhood Spider-Man. It's a thrilling and entertaining choice of date night movies, offering a mix of excitement, humor, and a touch of romance within the superhero genre.
#5. To All the Boys I've Loved Before (2021)
Another popular choice for fun and relaxed date night movies for teens and high school students is To All the boys I've loved before. It's a romantic comedy-drama that is sweet, charming, and light-hearted. It is about Lara Jean who writes letters to each of the boys she has loved, pouring out her emotions and sealing them in a box. However, her life takes an unexpected turn when the letters are mysteriously mailed out, reaching all of her past crushes. It's usually in the top date movies when you need a sweetened atmosphere for your time together.
#6. The Photograph (2020)
Looking for the perfect date night movies to set the mood for a romantic date? Look no further than The Photograph. The movie tells the intertwined stories of Mae (Issa Rae), a young curator, and Michael (LaKeith Stanfield), a journalist. This heartfelt and visually captivating film offers a beautiful blend of love, passion, and self-discovery. "The Photograph" is truly one of the most suitable movies for date nights, transporting you and your partner into a world of tender emotions, relatable characters, and a timeless love story.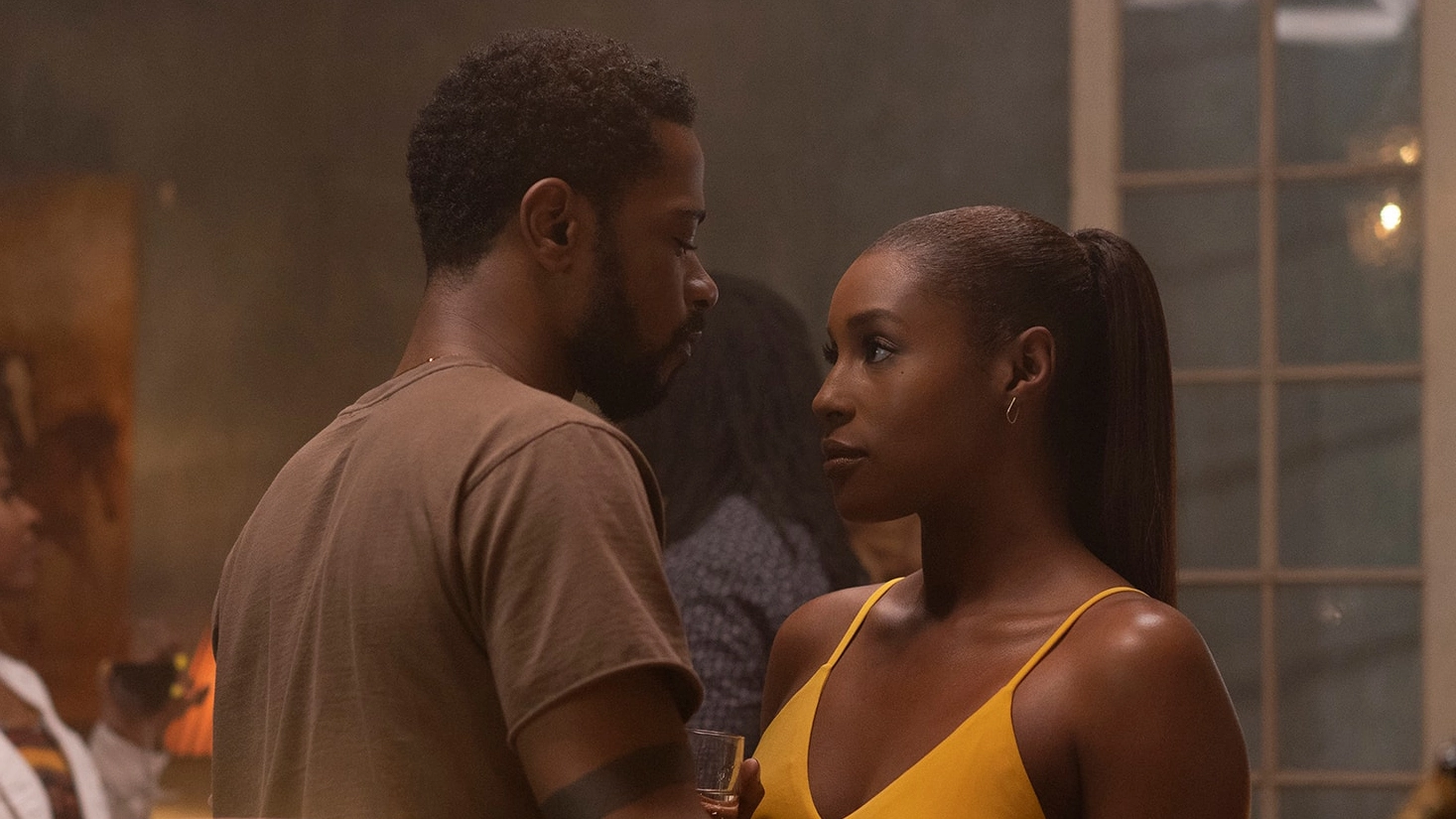 #7. Crazy Rich Asians (2018)
Crazy Rich Asians can be the best movie for date night at home as it is available on Netflix. The film follows the story of Rachel Chu (Constance Wu) and Nick Young (Henry Golding), who have opposite backgrounds and social statuses. The movie beautifully captures their journey as they navigate the challenges of love and familial expectations to stay true to themselves. You will also have a chance to explore the opulent world of the ultra-rich of Singapore and Asian culture.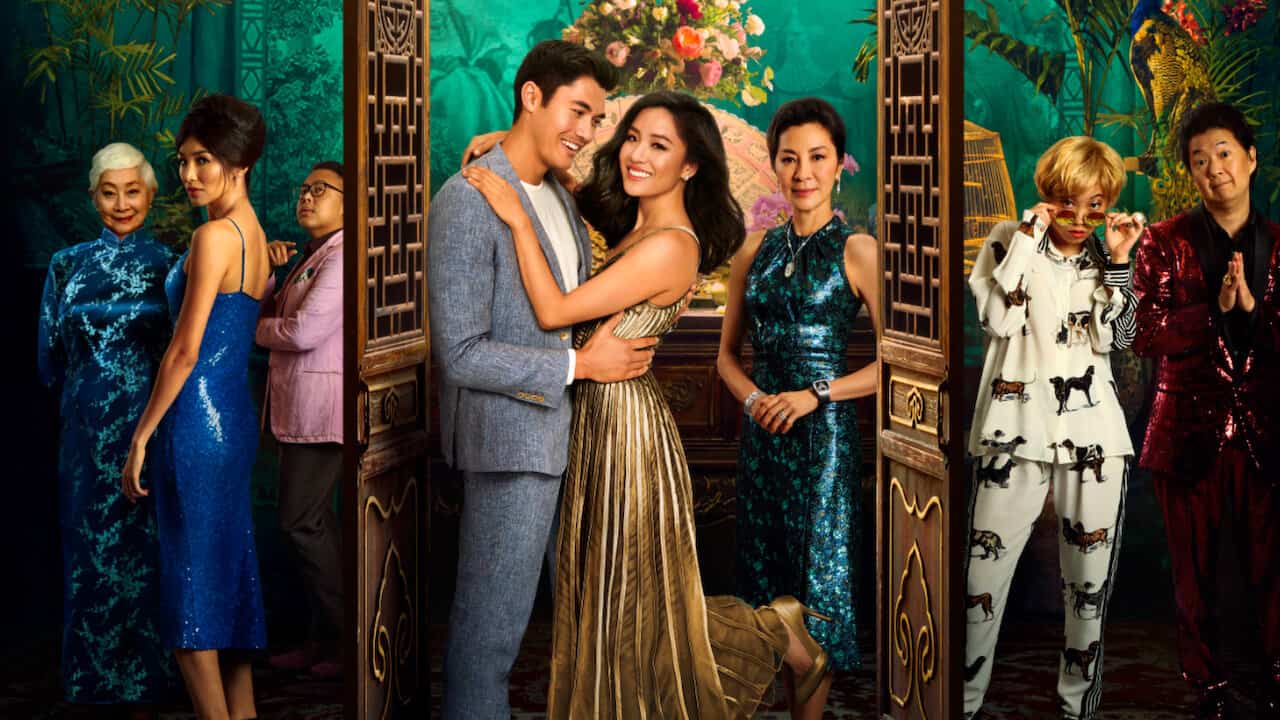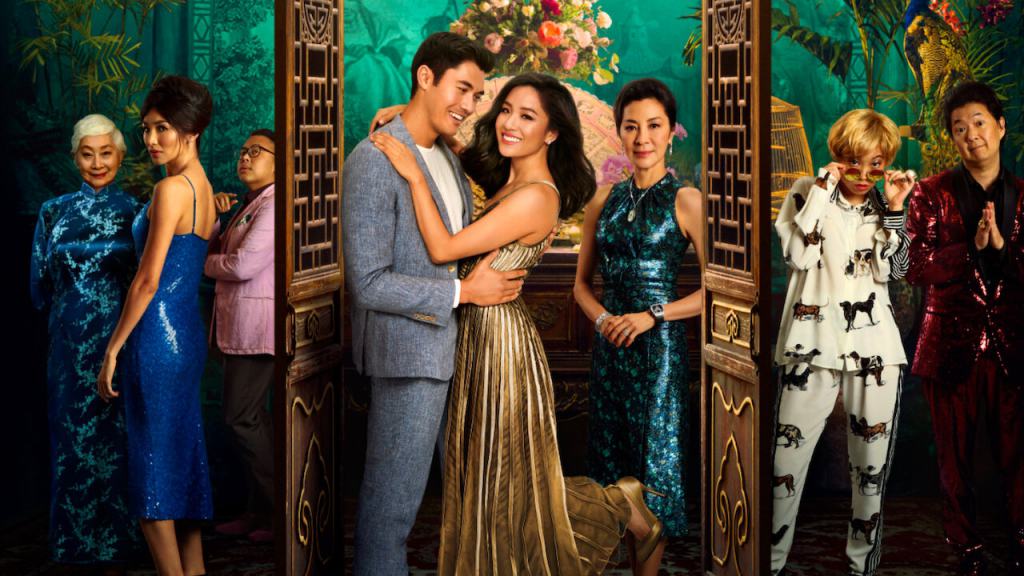 #8. Call Me By Your Name (2017)
Call Me By Your Name is a heartfelt and poignant film that can make for a memorable date night at home. Set in the summer of 1983 in northern Italy, the movie follows the blossoming relationship between Elio Perlman (Timothée Chalamet), a 17-year-old music enthusiast, and Oliver (Armie Hammer), a charming American scholar who visits Elio's family. The movie has been widely acclaimed for its sensitive and authentic portrayal of a same-sex romance, and it has been lauded for its positive representation of LGBTQ+ characters and their experiences.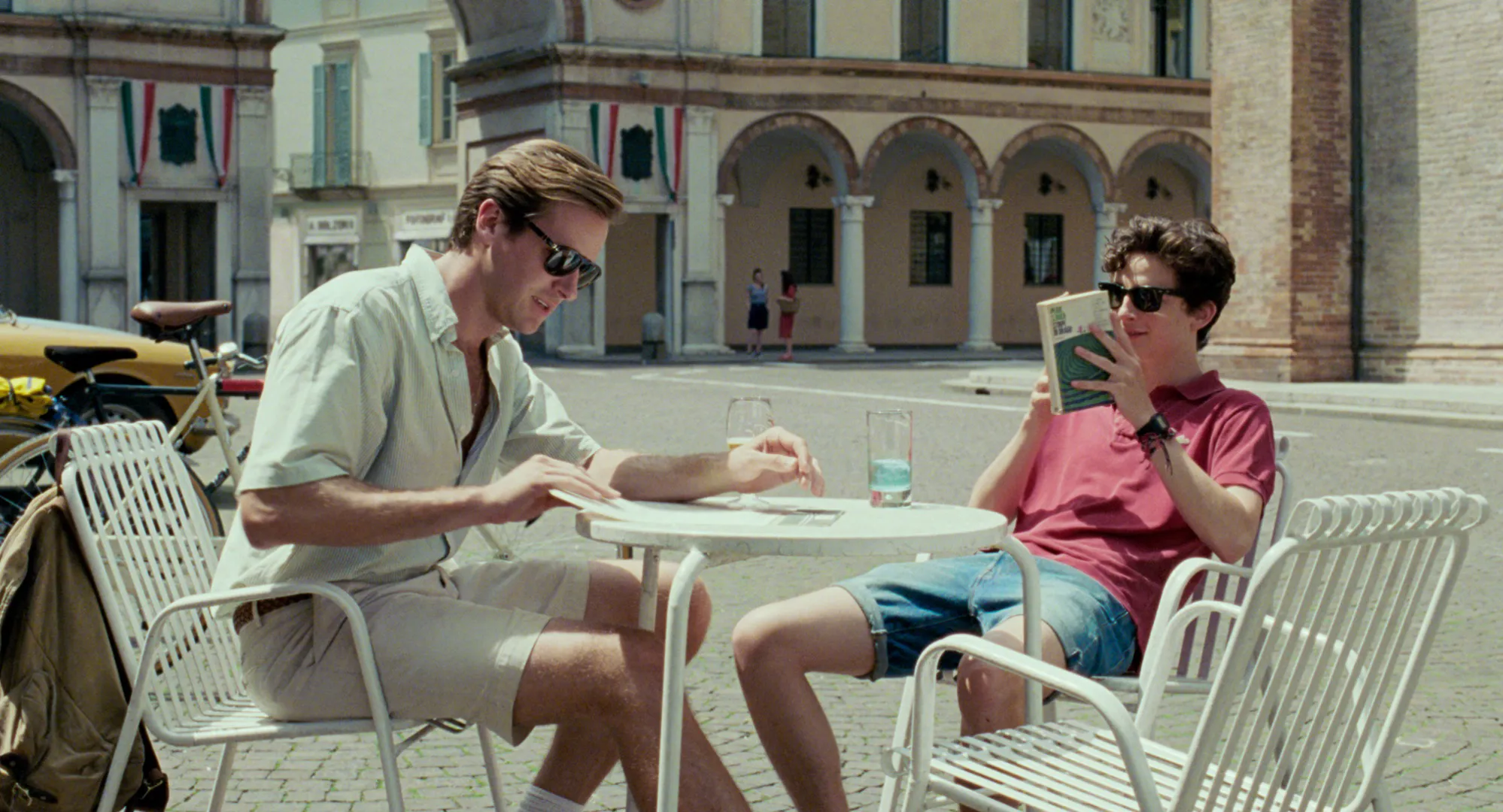 #9. Get Out (2017)
Want unique and thrilling date night movies, try Get Out, which promises to keep audiences on the edge of their seats with its twists, turns, and unexpected revelations. The film's pacing, cinematography, and clever use of symbolism contribute to an immersive and engaging viewing experience. It is about a young African American man visiting his white girlfriend's family for a weekend getaway and uncovering a series of unimaginable secrets.
#10. The Ex-File 3: The Return of The Exes (2017)
The only Chinese movie in this list can surprise you and its plot is quite different from romantic movies you commonly watch. Following the rom-com genre, it is one of the best date night comedy movies, where it describes the story of a group of friends dealing with the return of their exes into their lives. Moreover, it touches upon themes of love, forgiveness, and personal growth, providing moments of reflection and discussion for you and your partner.
#11. Fifty Shades of Grey (2015)
There will be a mistake if Fifty Shades of Grey isn't listed as one of the must-watch date night movies for couples. It is a controversial and highly-discussed film based on the bestselling novel by E.L. James. It's important to note that the movie contains explicit sexual content and BDSM (bondage, discipline, dominance, submission, sadism, and masochism) elements before choosing to watch it together.
#12. About Time (2013)
Also, a top must-watch date night movie for a perfect date, About Time promotes a heartwarming romance and fun that centers around the concept of time travel. This most famous part is the theme song How Long Will I Love You. The song's beautiful melody and heartfelt lyrics perfectly capture the film's themes of enduring love and cherishing every precious moment together.
FAQ
Frequently Asked Questions
---
Got a question? We've got answers.
The best movie for a date is subjective, but generally, a romantic comedy film can be a great choice. Date movies should be enjoyable, and light-hearted, and provide opportunities for couples to laugh, connect, and understand each other.
On a movie date night, there are several things you can do to enhance the experience and make it memorable:
- Organize a cozy and comfortable watching spot
- Prepare or gather your favorite movie snacks, such as popcorn, candy, or chips.
- Decide on a movie together or take turns choosing films that you both enjoy.
- Share your thoughts, discuss favorite moments, and ask each other questions about the story, characters, or themes.
- Snuggle up together under the blankets, hold hands, or embrace each other while enjoying the movie.
Horror movies are considered good for a date night because they create an opportunity for shared thrills, adrenaline, and moments of physical closeness. The experience of being scared together can elicit a strong emotional response and provide a bonding experience.
Bottom Line
There are no so-called perfect date night movies, as each person might have an obsession with different movie genres. Some like action-packed thrills, some love romantic comedy stories, and some want to experience racing heartbeats with horror plots,… The key to a successful date night lies in the ambiance where couples find it comfortable and chill to enjoy the movie and share and connect the emotion. It can be at home where you can set up a romantic space or at the cinema where you can watch a movie with the highest quality.
What's more? A couple of quizzes can help you and your partner to learn more about each other, spark conversations, and deepen your connection. Try AhaSlides to create funny and deep questions to challenge your beloved one.