Time flies in a blink of an eye.
You and your loved one have just stepped out of the wedding hall, and now it's already your 1st, 5th or even 10th year being together!
And what's better than cherishing these precious memories with an anniversary cake, stylish in look and delicious in taste🎂
Continue reading for ideas for the designs of anniversary cakes that catch your eye.
| | |
| --- | --- |
| What is the tradition of eating wedding cake on anniversary? | Eating a wedding cake on an anniversary is a long-standing tradition that symbolises a couple's commitment to each other. The top tier of the wedding cake is saved and frozen after the wedding, to be enjoyed on the first anniversary. |
| Which Flavour of cake is best for anniversary? | Vanilla, lemon, chocolate, fruit cake, black forest, red velvet and carrot cake are the popular choices for anniversary celebrations. |
| Are anniversary cakes a thing? | Anniversary cakes are a sweet symbol of the couple's love, commitment and time spent together. |
Designs of Anniversary Cake
Table of Contents
Types of Anniversary Cakes
Ah, anniversary cakes! Here are the most popular types to consider:
Classic tiered cakes: Elegant and perfect for formal celebrations.
Naked cakes: Trendy and great for rustic or bohemian-themed parties.
Cupcake towers: Casual and customisable.
Chocolate cakes: Rich and decadent, perfect for any occasion.
Fruit-filled cakes: Fruity and light, best paired with whipped cream.
Red velvet cakes: Classic and romantic.
Lemon cakes: Bright and refreshing for couples who want a subtle sourness.
Carrot cakes: Moist and packed with flavour.
Funfetti cakes: Playful and colourful for a more lighthearted celebration.
Cheesecakes: Creamy and indulgent for a more intimate setting.
Ice cream cakes: Cool and refreshing for a summer anniversary.
Best Designs of Anniversary Cake You Could Think Of
If the sheer number of choices can be overwhelming for you, don't worry because we have rounded up the perfect designs of anniversary cakes depending on your time together.
1st Anniversary Cake Designs
• 1 – Colour Block Cake: A simple yet striking design with different-coloured horizontal layers of cake representing the celebration of one colourful year together. The use of primary colours like red, yellow and blue will look vibrant and festive.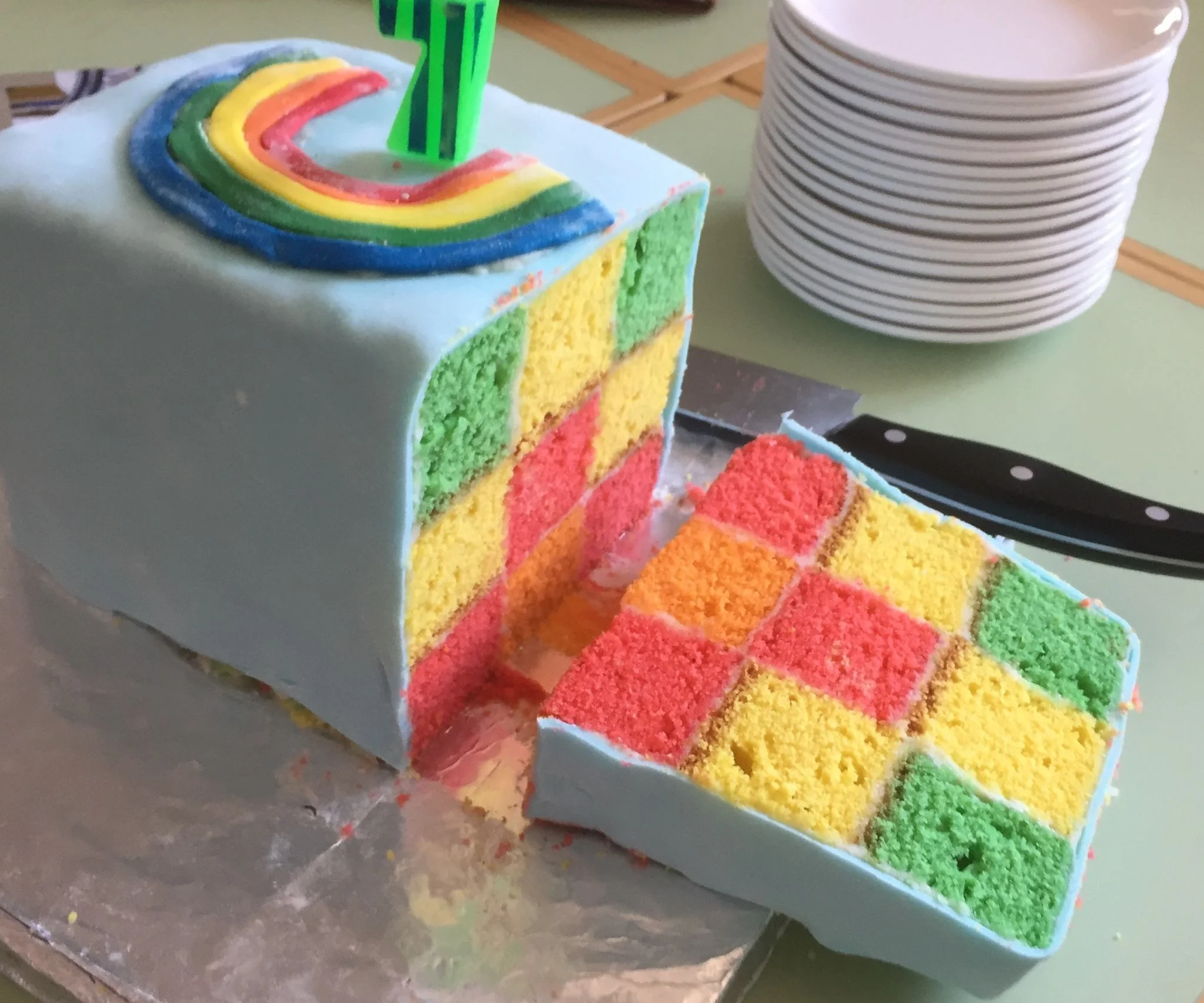 • 2 – Photo Cake: This personalised option uses a photo of the couple to make a heartwarming 1st-anniversary cake. The photo can be incorporated into the frosting design on top of the cake or even smack dab in the middle.
• 3 – Love Letter Cake: A creative idea that uses fondant letters to spell out an "I love you" message or love notes. The message becomes the unique decoration of the cake itself.
• 4 – Monogram Initial Cake: The first letters of the couple's names are featured prominently in a large bold initial design on the cake. The monogram surrounded by hearts, symbolises one year of growing love represented by their shared initials.
• 5 – Classic Heart Shape Anniversary Cake: A classic yet simple 1st-anniversary design featuring layers of red velvet heart-shaped cakes stacked atop one another. Lots of rosettes and crimped borders made of buttercream add extra sweet details.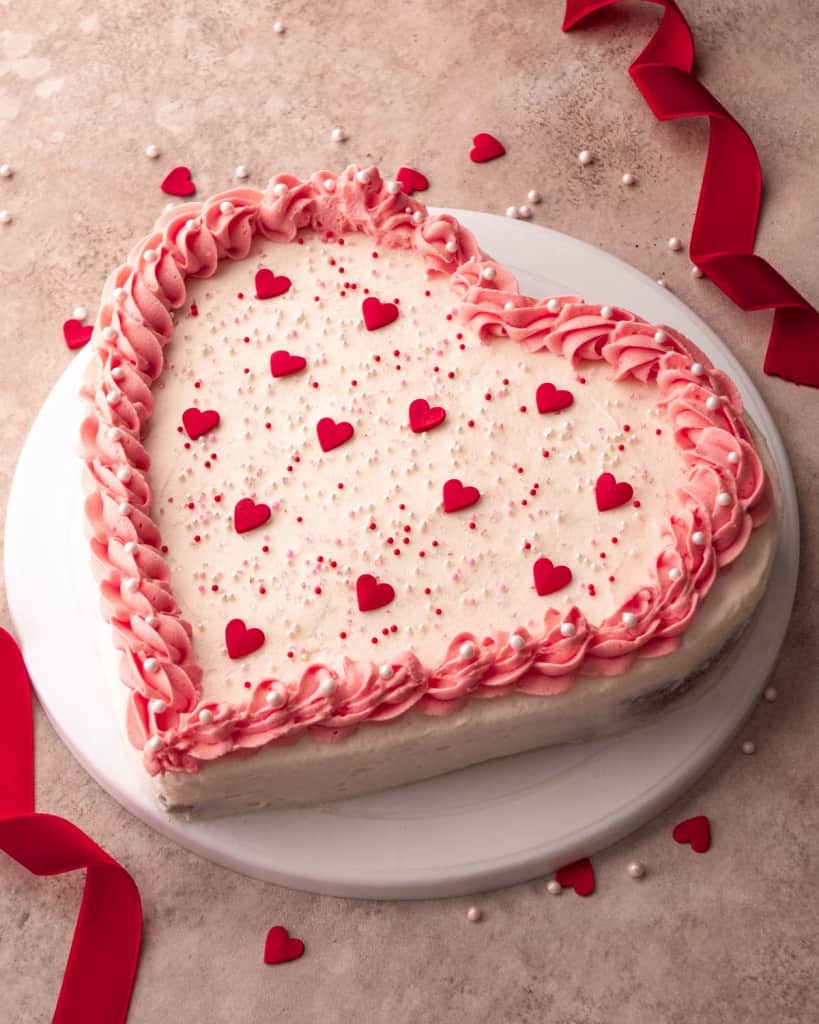 • 6 – Tree Ring Cake: Inspired by the symbolic meaning of the 1st anniversary representing "paper", this option has layers of circular cake that resemble tree rings. The rings can be decorated to look like real tree bark and vertical slats can divide the rings representing growth over the past year.
Make 1st Anniversary 10-times Better
Make your own trivia and host it on your big day! Whatever type of quiz you like, you can do it with AhaSlides.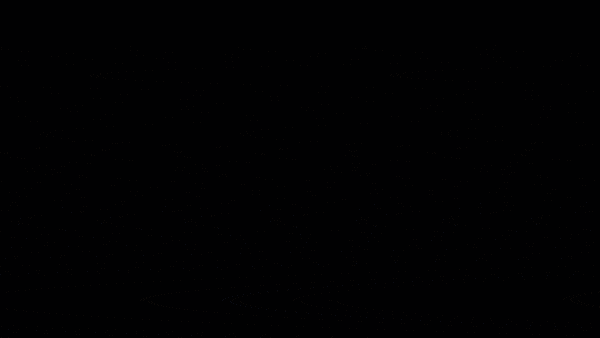 5th Anniversary Cake Designs
• 7 – Wood Cake: Made to look like a distressed piece of wood, with knot holes, grooves and ridges accented in the icing. The focus is the large number "5" in the centre, decorated to also look rustic.
• 8 – Photo Collage Cake: Incorporate many photos from the past 5 years together onto the cake. Arrange the images in a collage pattern, covering the entire cake, and secure them with icing.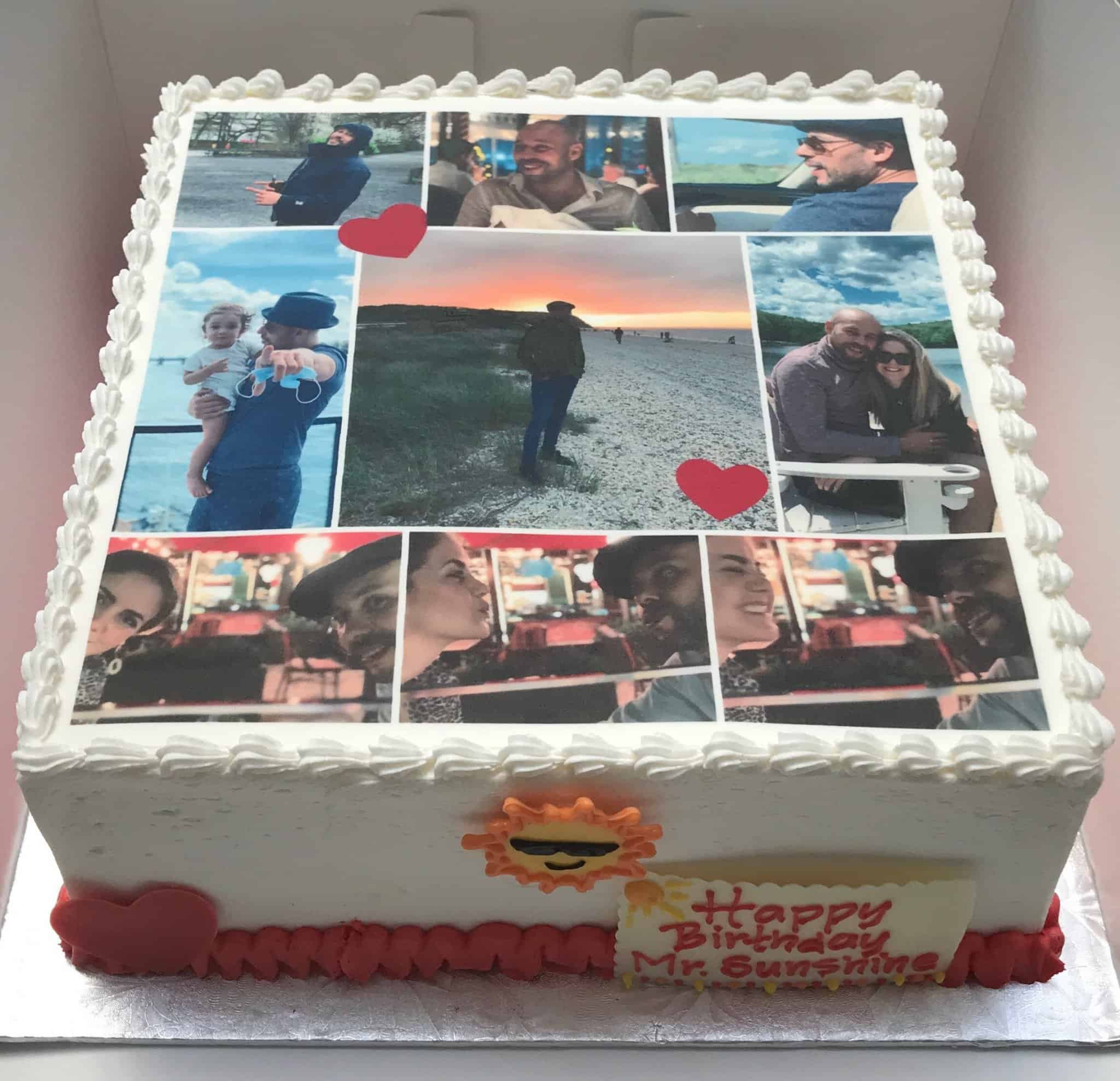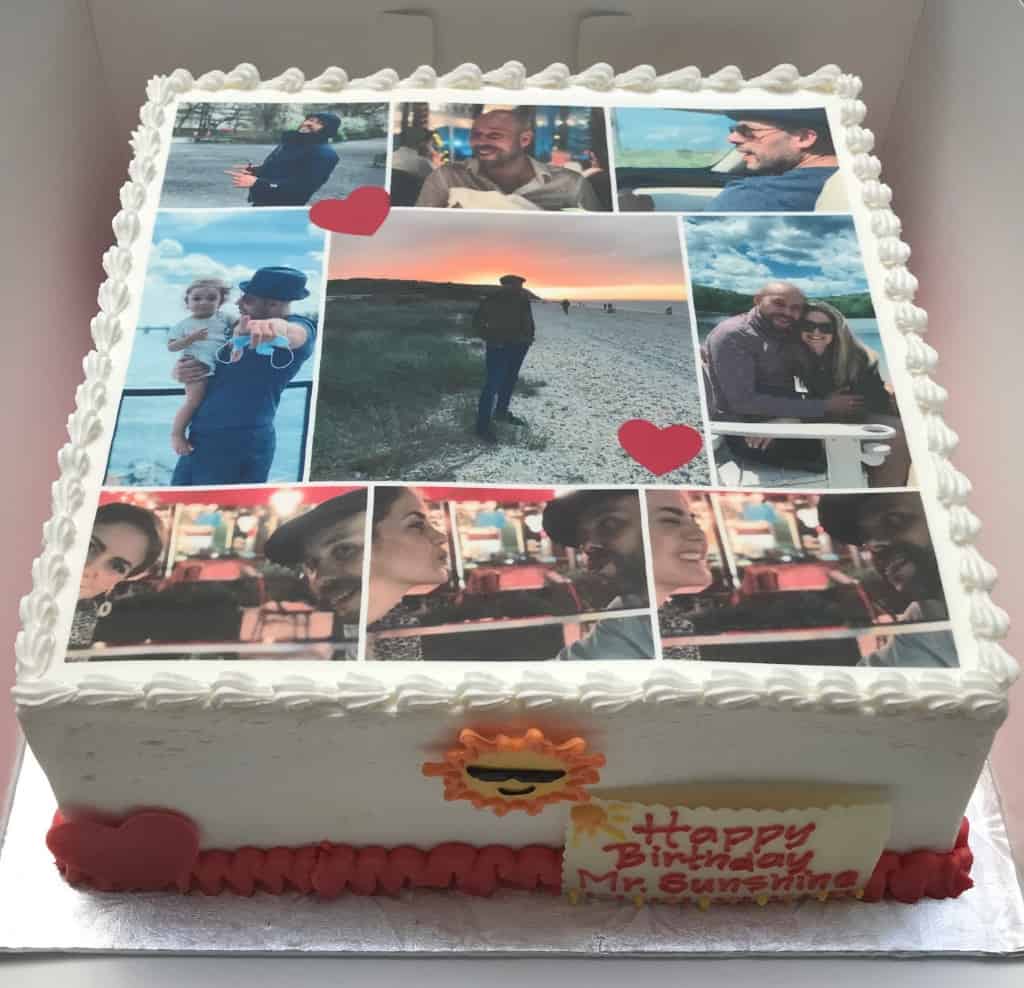 • 9 – Lace Cake: Cover the cake in an intricate lace pattern made with icing. Add rosettes, bows and other flourish details made from different coloured icings. The delicate lace design symbolises the couple has weathered the years together gracefully.
• 10 – Bloom Cake: Covered in lush blooming flowers made from fondant or royal icing. The focus is on 5 focal flower images, representing the 5 years that have "bloomed" in their relationship.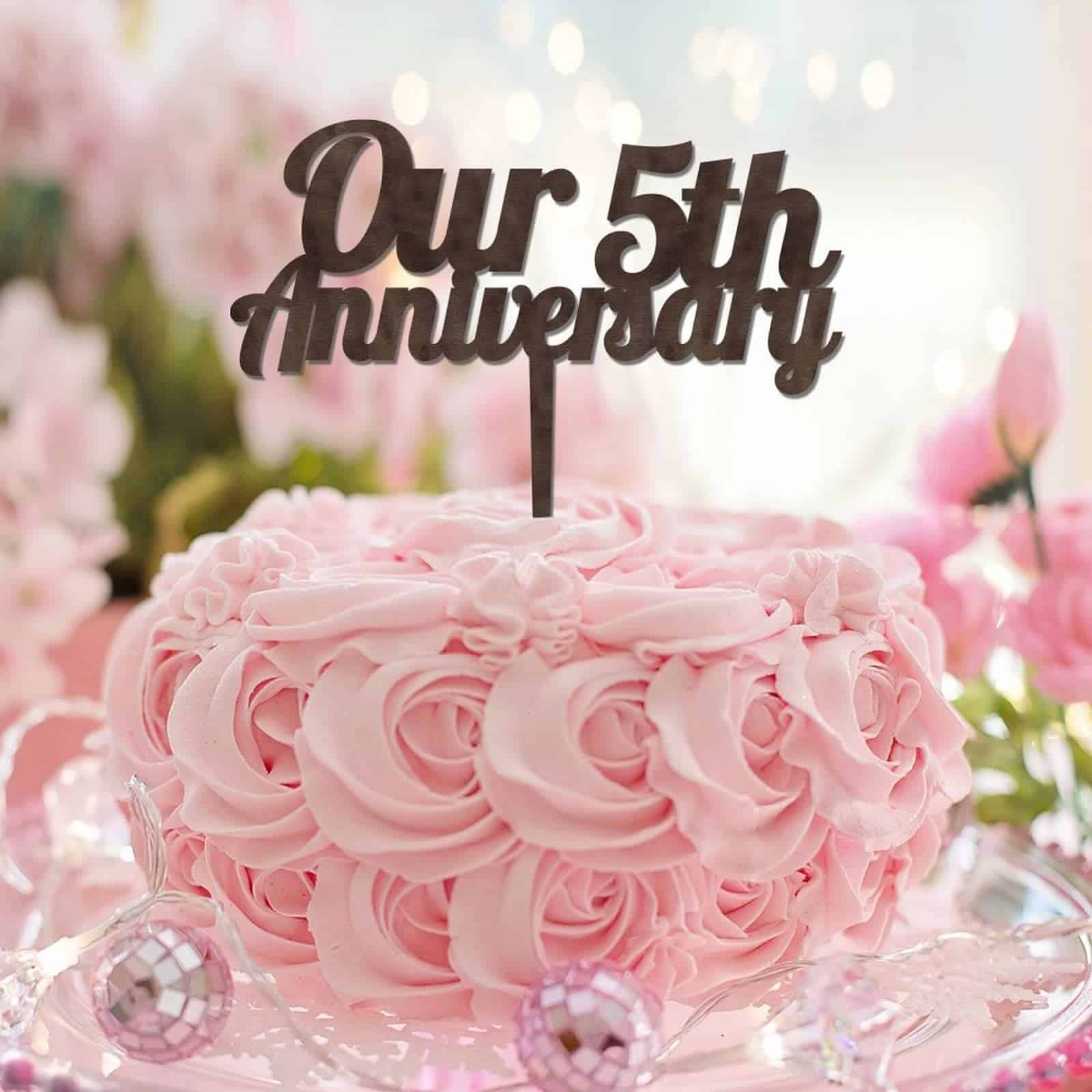 • 11 – Pillars Cake: Cylinder cakes stacked on top of each other and decorated to resemble pillars, with crown mouldings and arches. The number "5" is displayed prominently, to represent the couple's foundation after 5 years together.
• 12 – Map Cake: A creative option that maps out important locations from the past 5 years of the couple's relationship and life together – where they went to school, lived, vacationed, etc. Plot out points of interest on the map-themed cake.
• 13 – Burlap Cake: Cover the cake in a burlap-like icing pattern to give it a rustic, woodsy feel. Accent the design with twine, wooden cutouts of the number "5" and man-made flowers made from fondant or royal icing.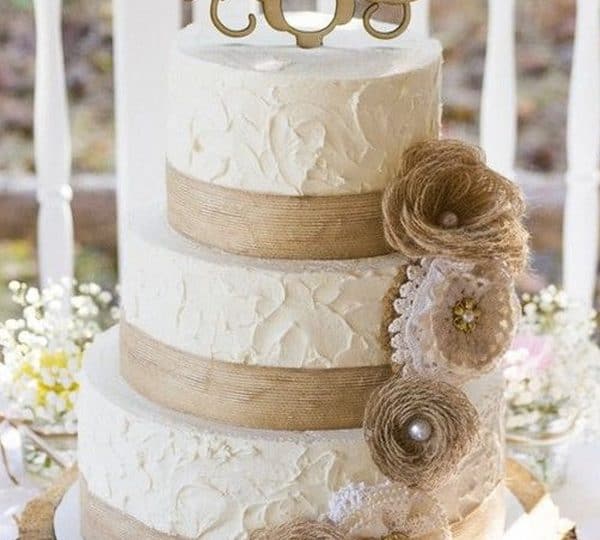 10th Anniversary Cake Designs
• 14 – Tin Cake: Make the cake look like an old tin or steel drum. Cover it in icing patterned to resemble rusty metal. Add details like bolts, nuts, and washers made of fondant. Consider a retro label design for the "tin".
• 15 – Aluminum Cake: Similar to the tin cake, but with an aluminium theme instead. Ice the cake in a brushed metal or silver design and add rivets, pipes and other details to give it an industrial aesthetic.
• 16 – Burlap Candle Cake: Cover the cake in burlap-patterned icing and decorate it with many tiny "candle" details. The flameless candles represent 10 years of life together being beautifully illuminated by love.
• 17 – Shared Hobby Cake: Make a one or two-tier simple round cake. Add a key element on top of the cake, reflecting your shared hobby. It can be an ice hockey stick representing your love for hockey or a Harry Porter figure, as you both love the series.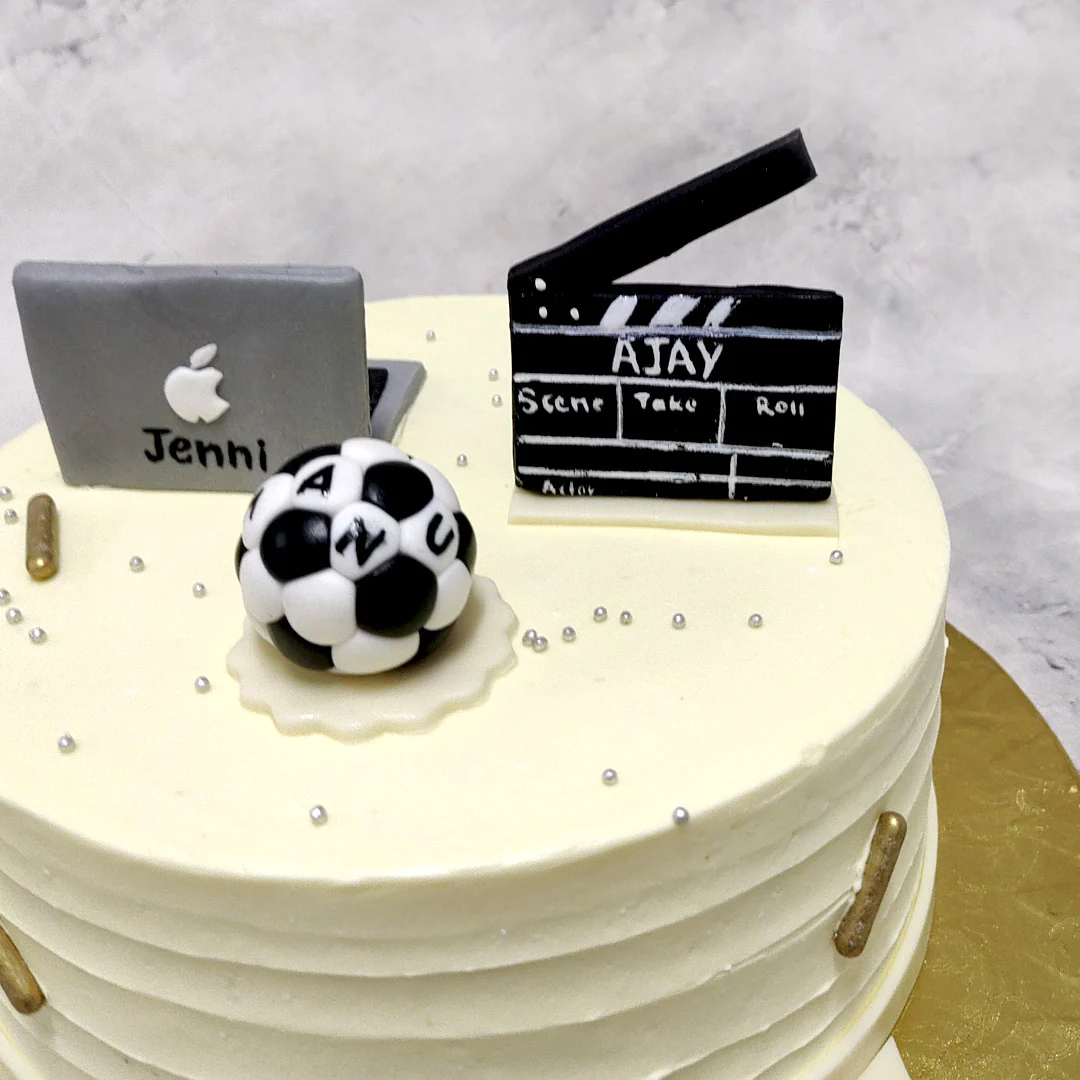 • 18 – Mosaic Cake: Create an intricate mosaic pattern all over the cake using different coloured fondant or chocolate squares. The complex yet cohesive design represents 10 years of shared experiences that have come together to create a beautiful whole.
25th Anniversary Cake Designs
• 19 – Silver and Crystal: Cover the cake in edible silver decorations like balls, beads, and flakes to represent the 25th-anniversary (silver jubilee) theme of silver. Add crystal-like sugar pieces and pearls for elegance.
• 20 – Chiffon Tiered Cake: Create a multi-tiered chiffon cake with delicate sponge cake layers and light whipped cream filling. Cover the tiers in pearly white buttercream and decorate simply with white or sugar rosebuds and vines for an elegant anniversary cake.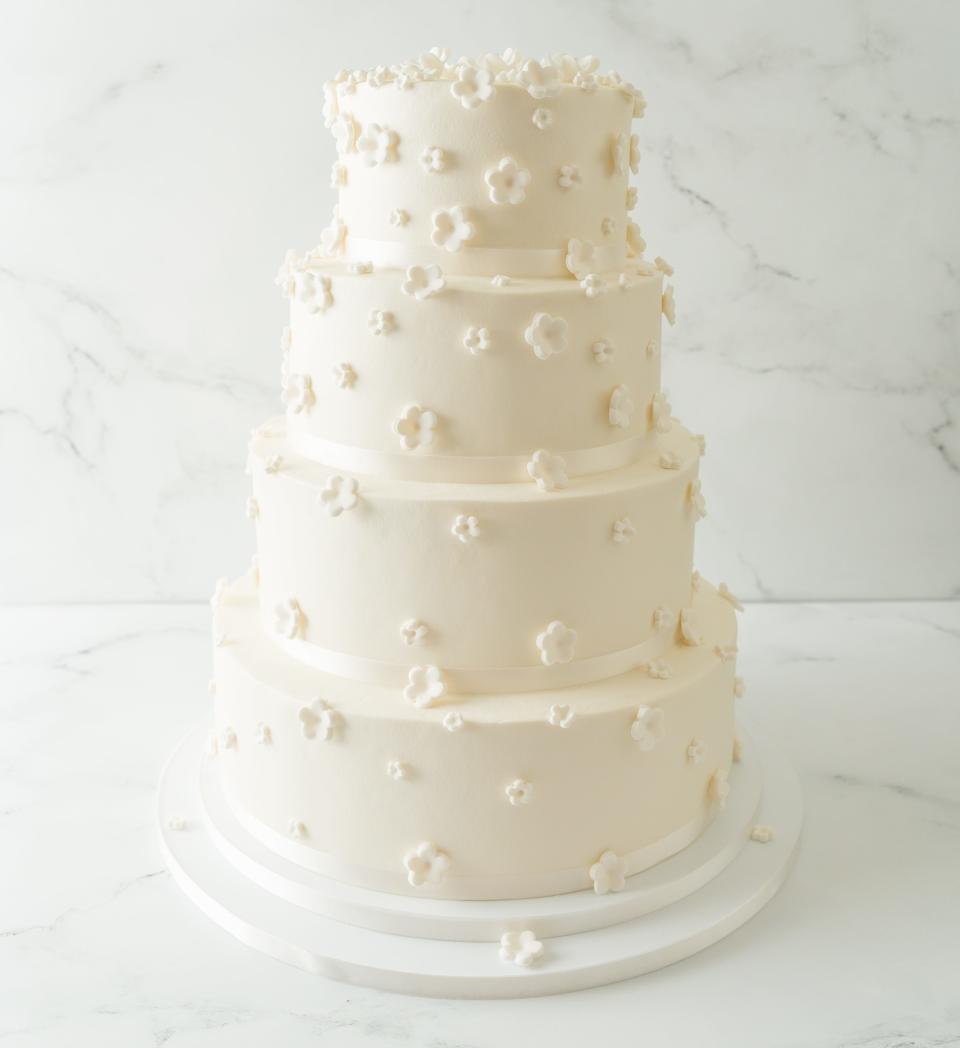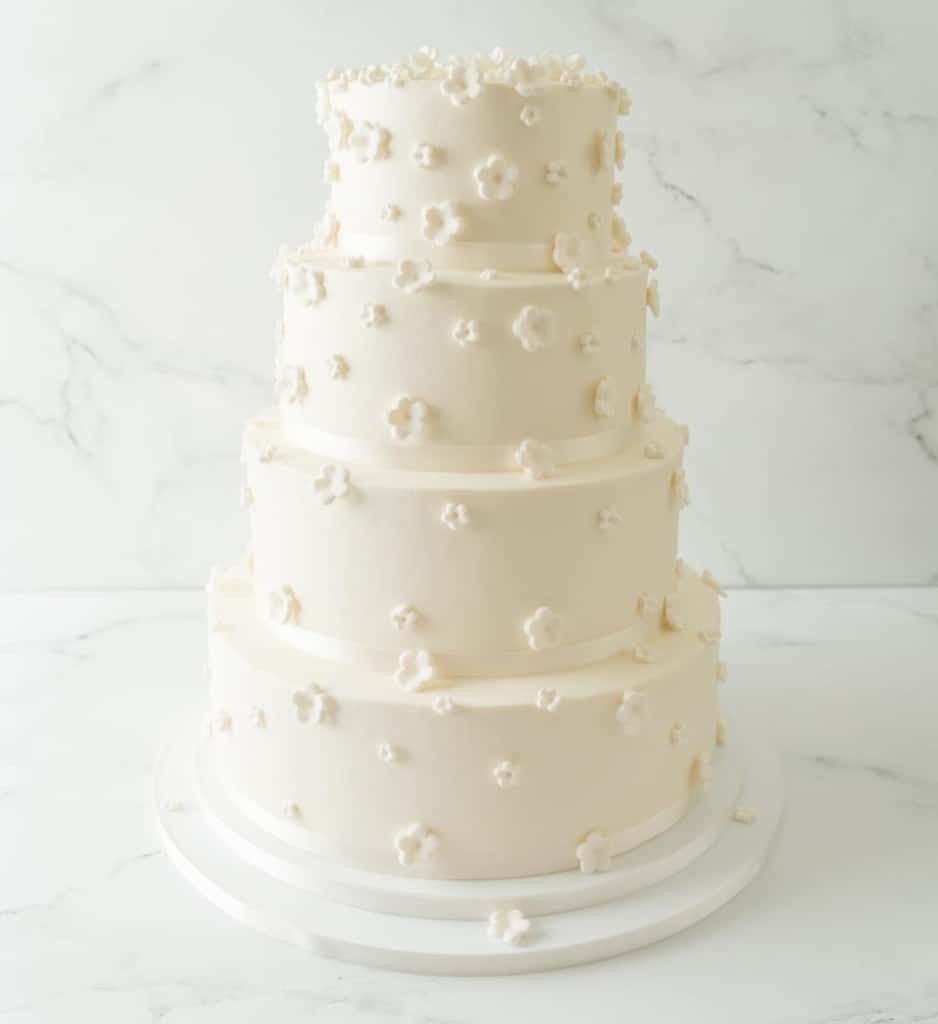 • 21 – 1⁄4 Century Band: Make the cake look like a vinyl record with thick grooves. Create a "label" that says "1⁄4 Century" and decorate it with music-themed objects like vinyl records, microphones, etc.
• 22 – Silver Tree of Life: Cover the cake in a silver "tree of life" design that branches from the centre, representing the couple's lives that have "grown together" over 25 years. Add details like silver leaves and pearl "fruit".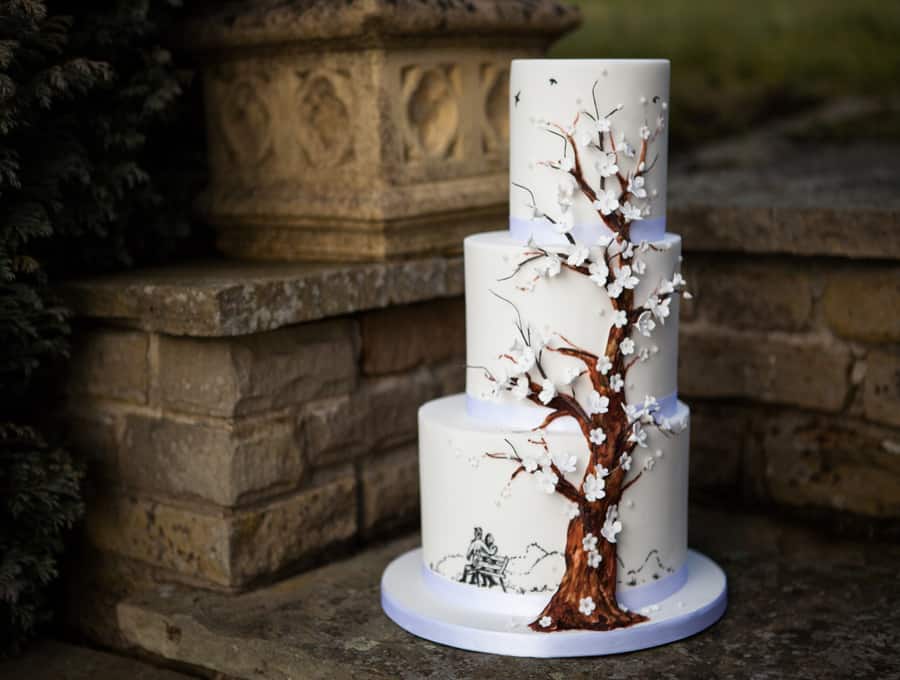 50th Anniversary Cake Designs
• 23 – Golden Years: Cover the cake in gold decorations like beads, balls, flakes, leaves and edible gold dust to represent the 'golden years' of the couple's 50-year relationship. Add other golden accessories like twine, garlands and photo frames.
• 24 – Vintage Cake: Create a retro cake design inspired by fashion, decor and culture from the decade the couple first met. Use decorative techniques and elements that would have been popular at that time.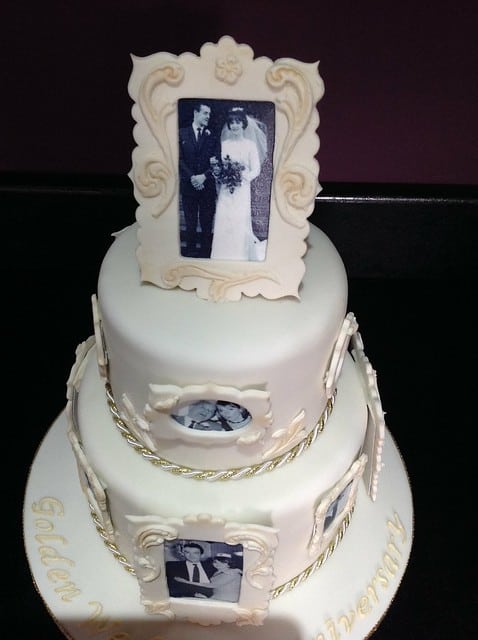 • 25 – Family Tree Cake: Cover the cake in an edible 'family tree' design that shows the couple's children, grandchildren and generations that have grown from their union over 50 years. Add photo details and names on the branches.
• 26 – Rainbow Cake: Let everyone know your life with each other has been full of flying colours with a rainbow cake, showing a different colour in each layer, sprinkled with edible stars and glitters.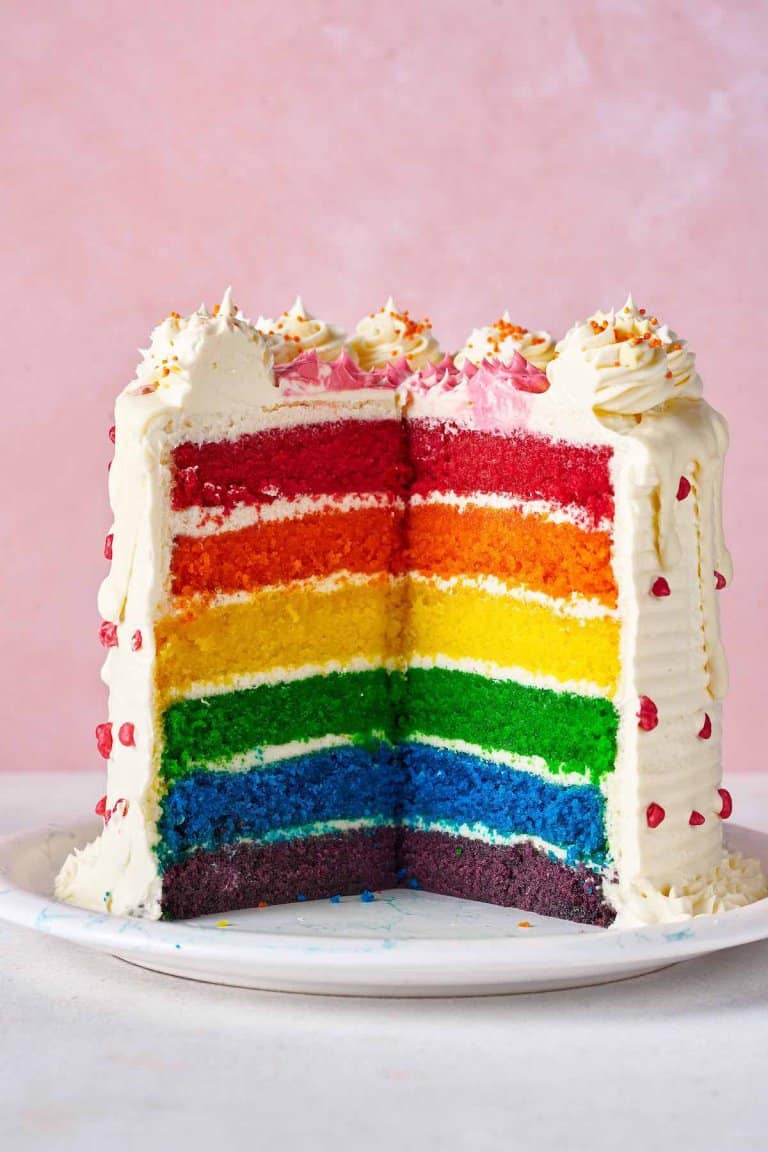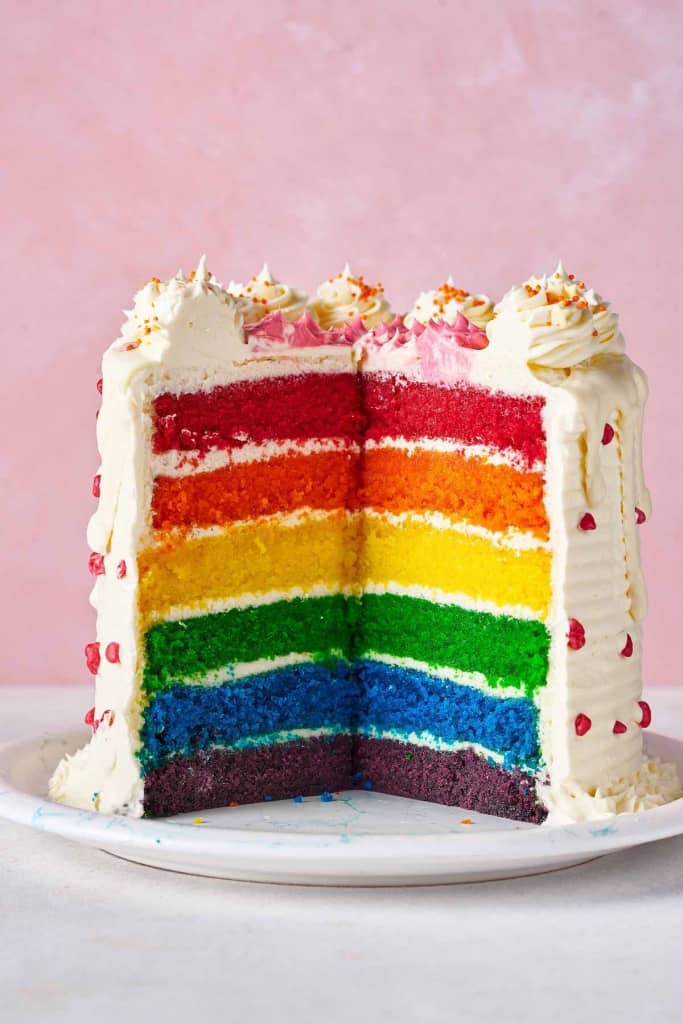 • 27 – Tiered Castle Cake: Create a multi-tiered cake that resembles a castle keep or tower, symbolic of the 'strong foundation' the couple has built together over 50 years. Cover the tiers in decorative crenellations and add flags, pennants and banners.
• 28 – Golden Anniversary Cake: Create thick golden icing 'bands' that encircle the mid-section, bottom and top of the cake to resemble wedding bands. Fill the bands with edible gold details or the couple's figures.
Frequently Asked Questions
What can I write on my anniversary cake?
Here are some sweet messages you could write on an anniversary cake:
• Happy Anniversary my love!
• [Number of years] years and counting…
• Here's to us!
• Because of you, every day feels like the first day.
• Love has brought us together, may it keep us together.
• Our love story continues…
• To our next chapter together
• With love, now and forever
• Thanks for [number of years] amazing years
• My heart still skips a beat for you
• Here's to many more years and adventures together
• Love [partner's name] forever
• I cherish you
• You + me = ❤️
• Our love just gets better with time
You can keep it simple but sweet or get a little more elaborate to match the occasion.
What is the symbolism of wedding cake?
Common symbolism of wedding cakes:
• Height – Represents building up the married life together over time.
• Fruitcake – Symbolises health, wealth and fertility in marriage.
• Layer Separators – Represent unity within the diversity of couples.
• Cutting the cake – Symbolises sharing resources and joining the resources as a married couple.
• Sharing the cake – Welcomes guests into new married life.