Running out of ideas of what to do during summer? Are you looking for easy meals to cook for beginners? Or are you trying to impress yourself and your loved ones with delicious homemade meals but don't know how to begin? Don't worry! Whether you're a college student, a busy professional, or simply new to the world of cooking, this blog post is here to guide you. 
In this blog post, we've gathered a collection of 8 easy meals to cook with easy-to-follow recipes that are perfect for beginners. Let's get ready to discover the joy of cooking simple and satisfying meals!
Table of Contents
Choose What to Cook Today!
#1 – Spaghetti Aglio e Olio – Easy Meals To Cook
Spaghetti Aglio e Olio, a classic Italian pasta dish, is known for its simplicity, which allows the individual ingredients to shine, creating a harmonious balance of savory, aromatic, and slightly spicy flavors.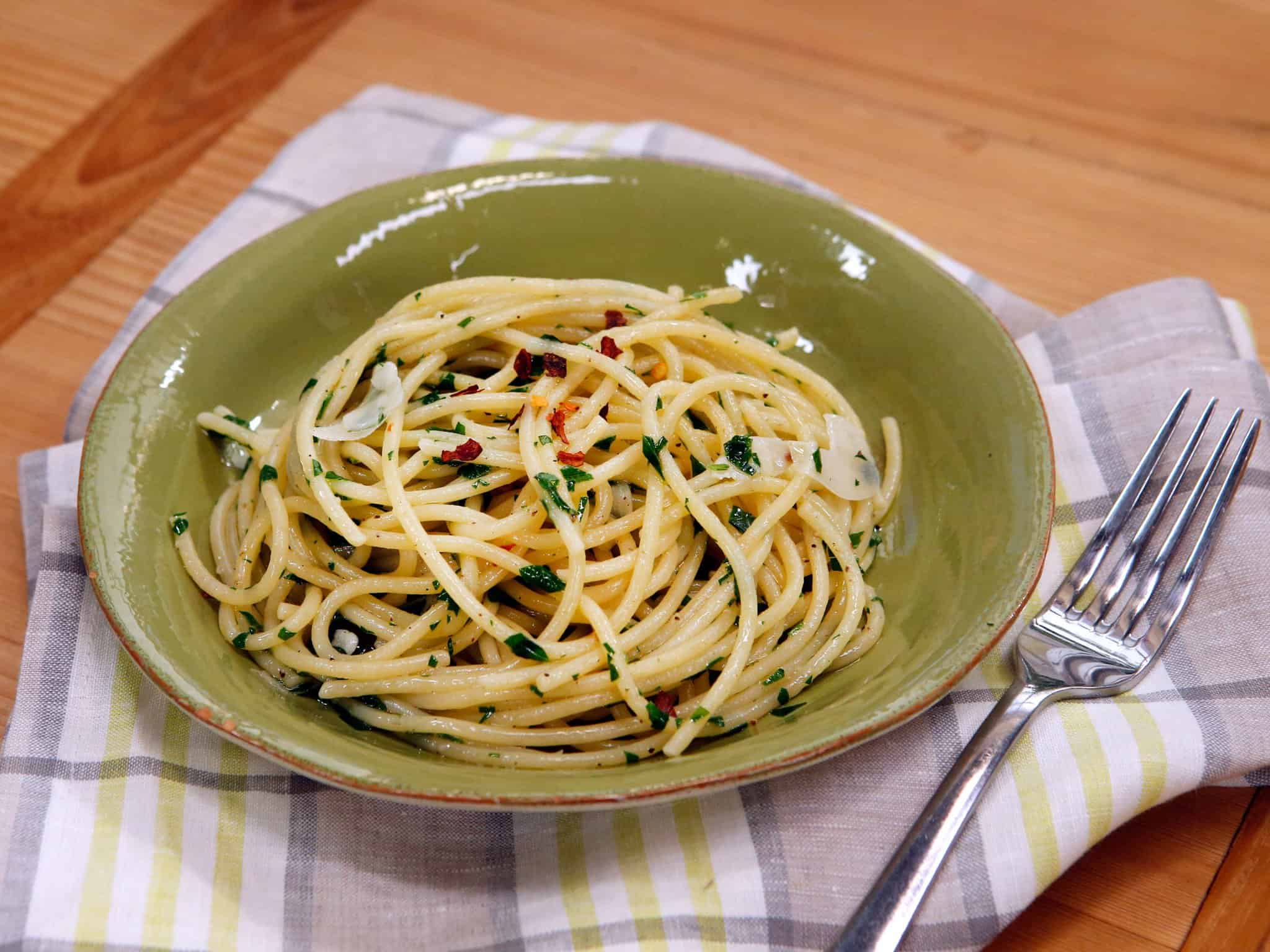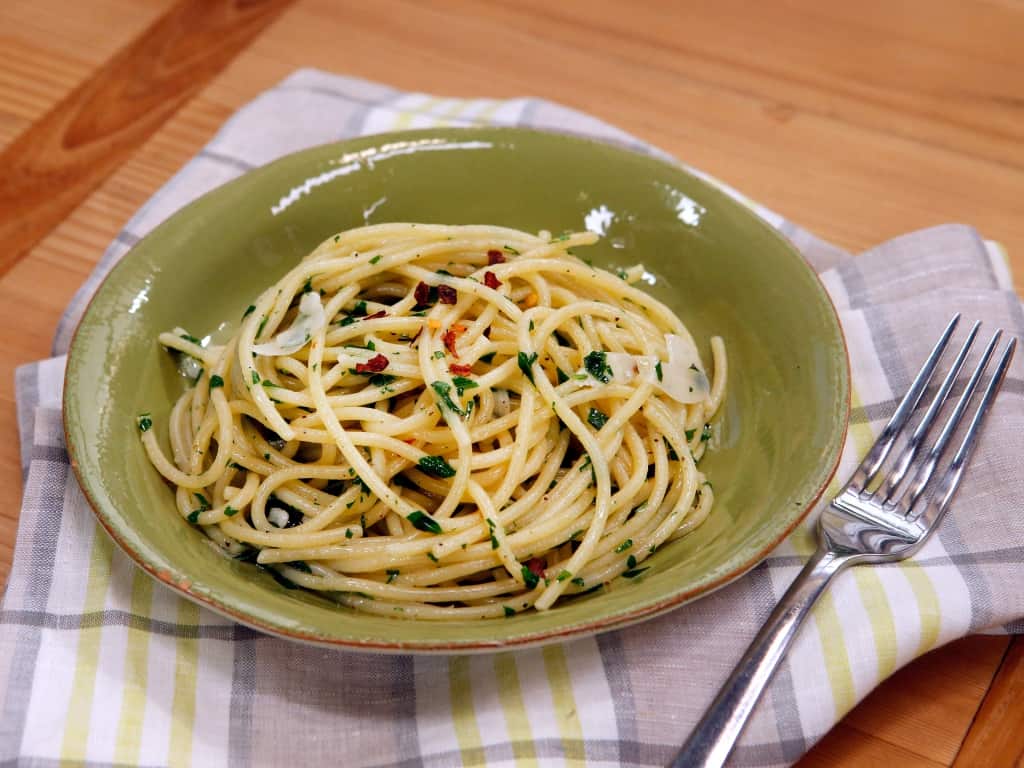 Cook spaghetti according to package instructions.
In a pan, heat olive oil and sauté minced garlic until golden.
Toss cooked spaghetti in the garlic oil and season with salt, pepper, and red pepper flakes.
Serve with grated Parmesan cheese.
#2 – Sheet Pan Chicken and Vegetables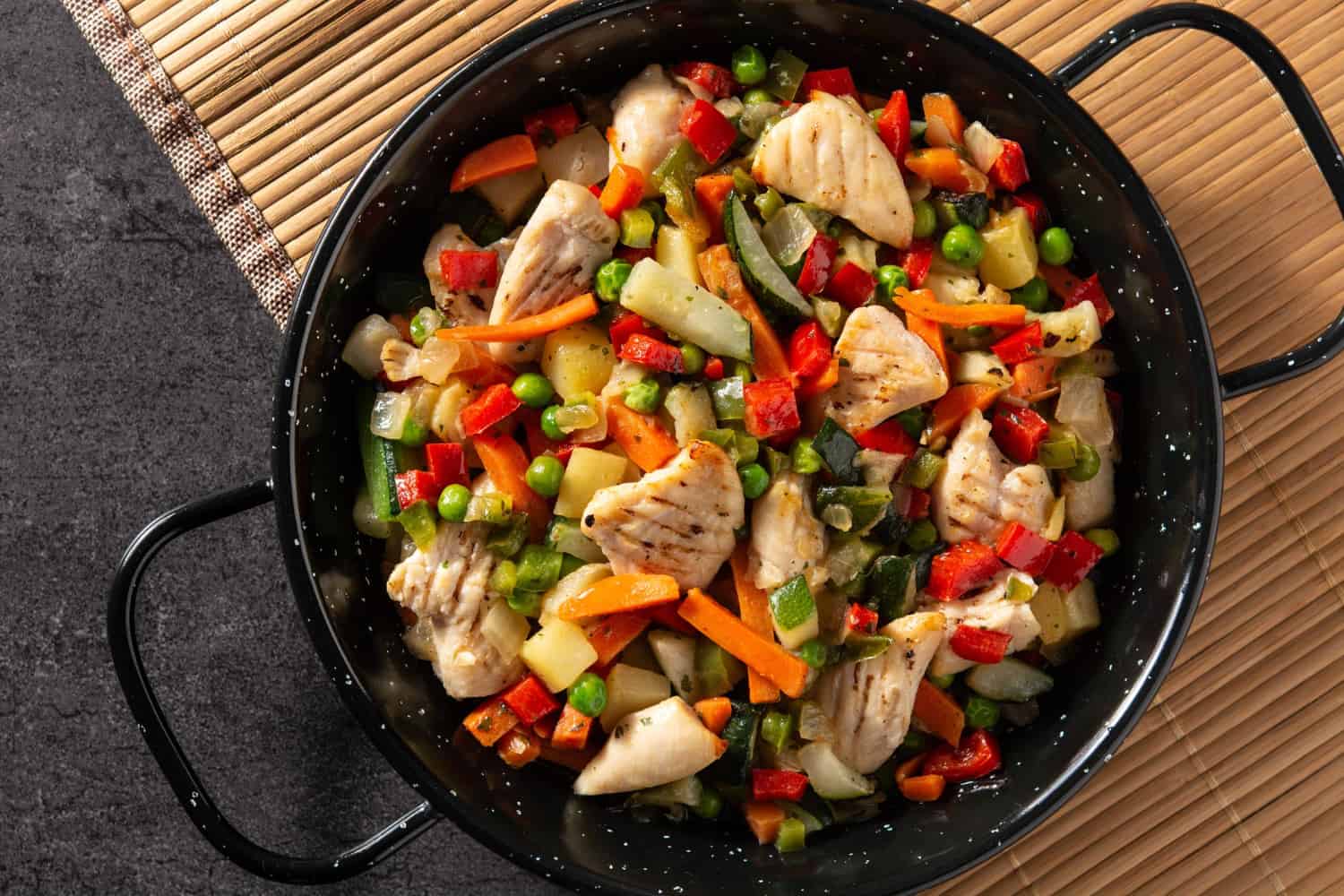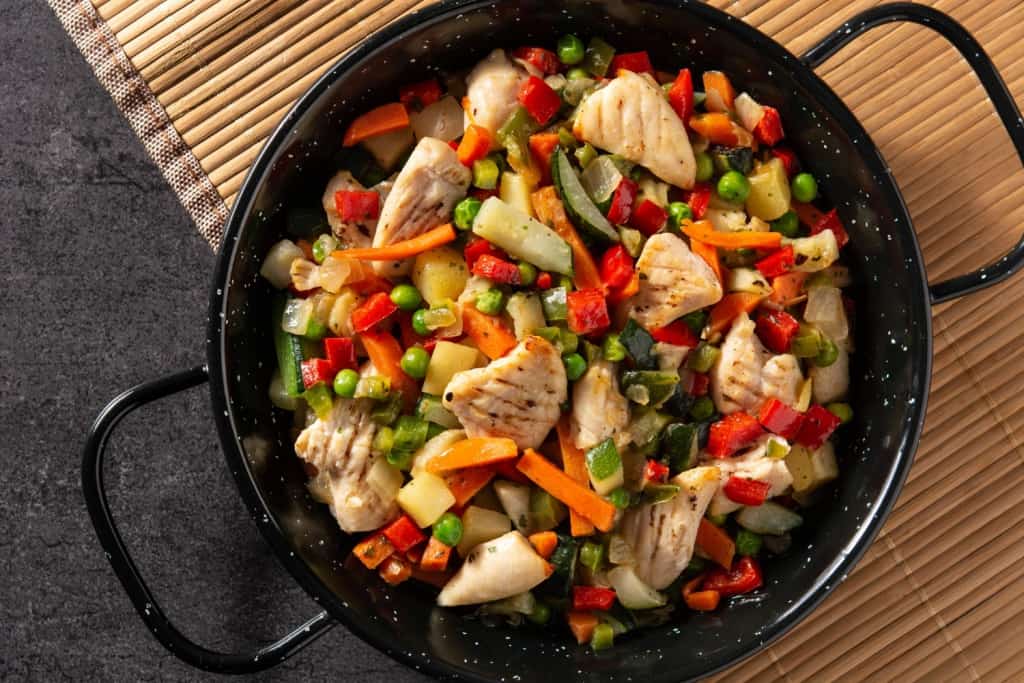 The combination of the savory chicken with the roasted, tender vegetables results in a delightful contrast of tastes. This recipe can also be tailored to your preferences based on the vegetables you prefer. Here is an easy recipe:
Set the oven to 425 F (220 C).
Place chicken breasts, bell peppers, onions, and cherry tomatoes on a baking sheet.
Drizzle with olive oil and sprinkle with salt, pepper, and dried herbs of your choice.
Bake the chicken for 25 to 30 minutes or until done.
#3 – Mixed Veggie Stir-Fry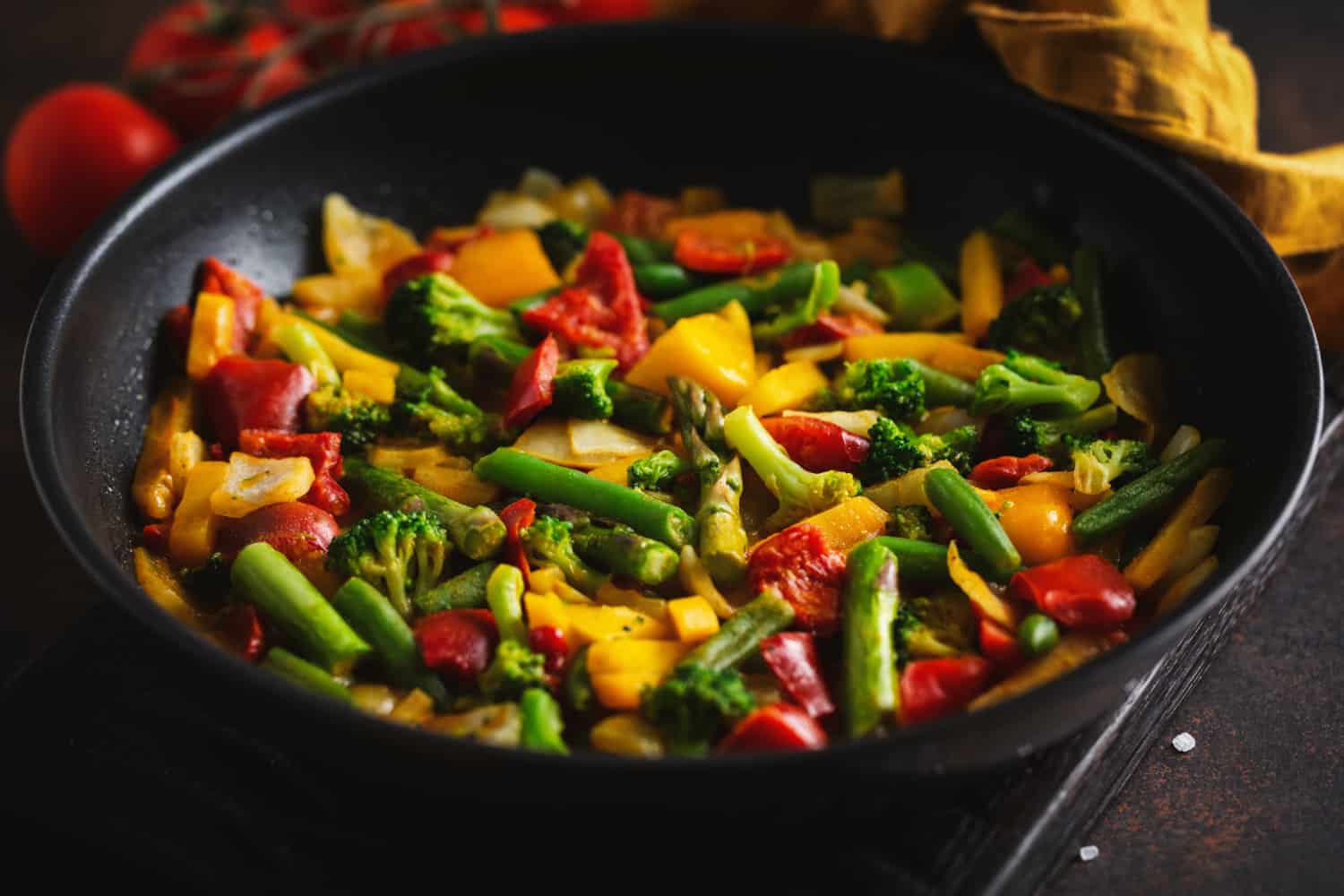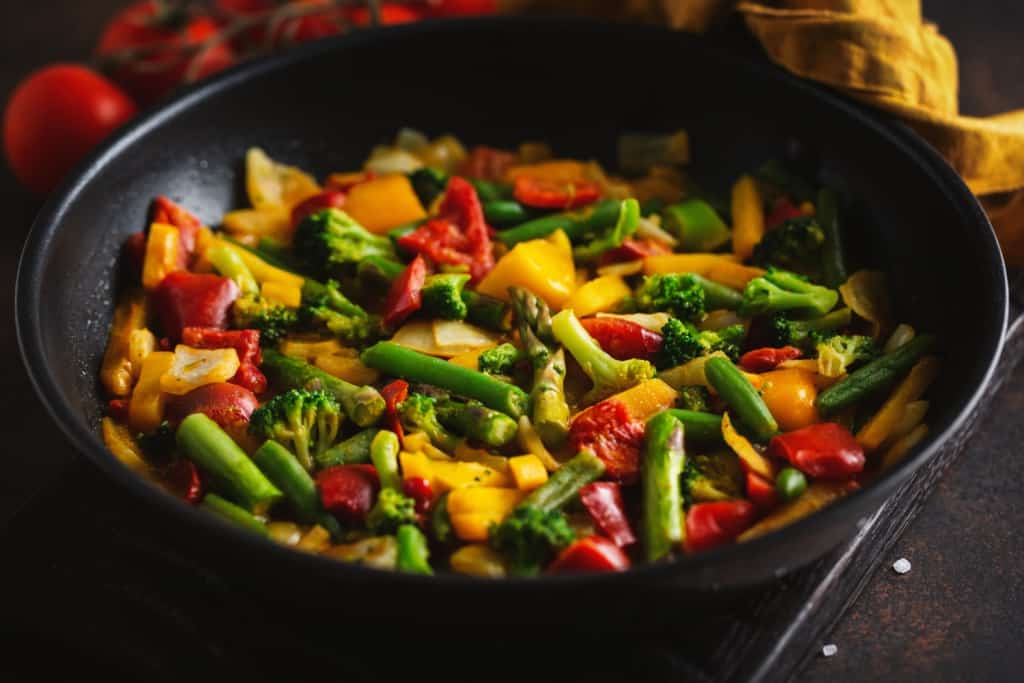 Stir-fried mixed vegetables have a lovely hue and a fresh, rich, and appealing flavour.
Heat vegetable oil in a wok or large pan.
Add sliced mixed vegetables (bell peppers, broccoli, carrots, and snap peas) and stir-fry until crisp-tender.
Mix soy sauce, garlic, ginger, and a pinch of sugar in a small bowl. Pour the sauce over the vegetables and cook for an additional minute. 
Serve over rice or noodles.
#4 – Tomato Basil Soup – Easy Meals To Cook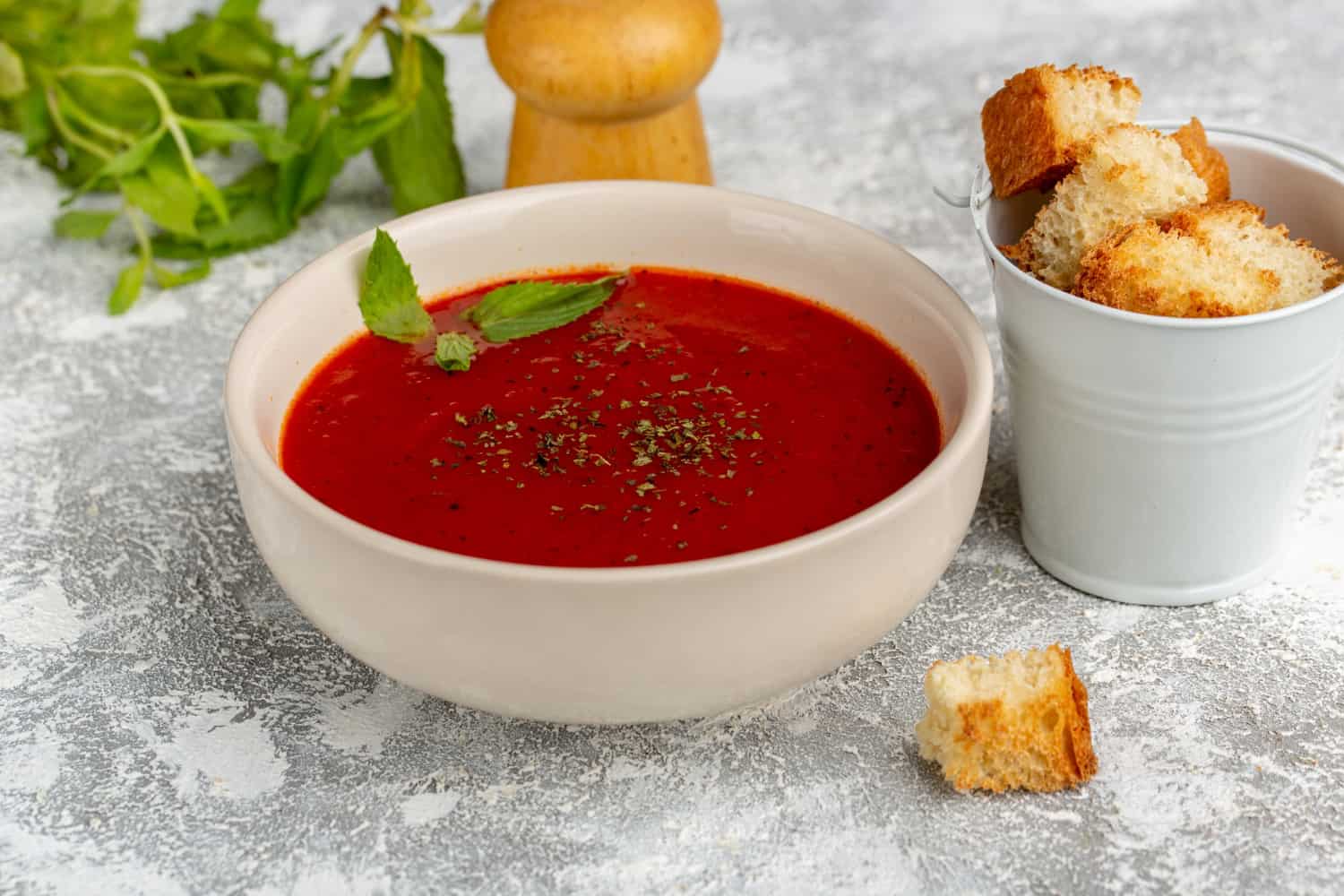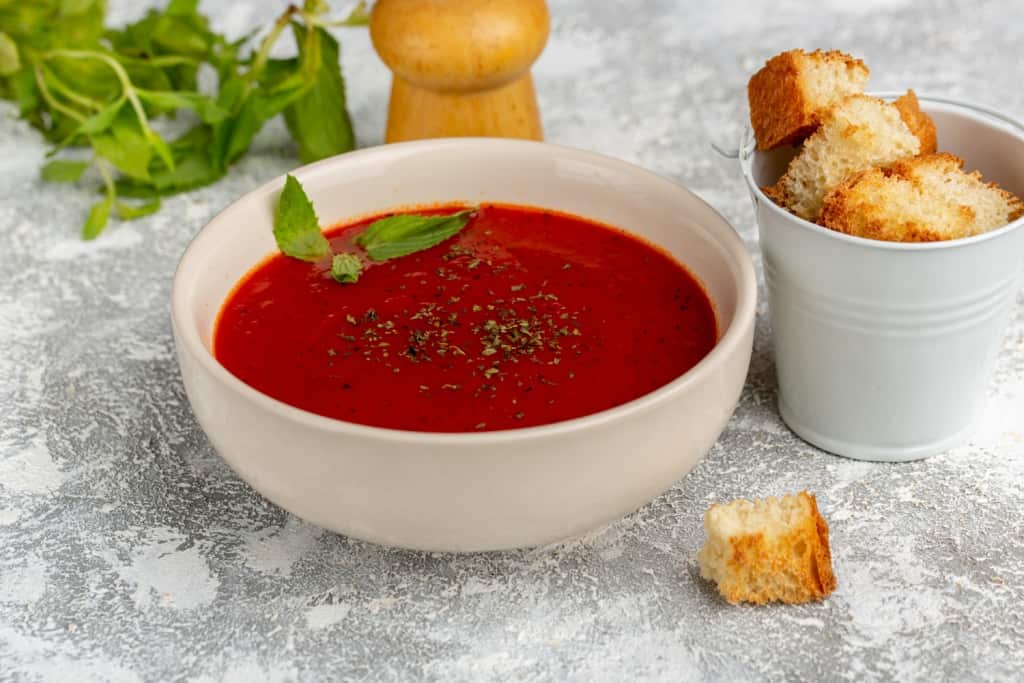 Tomato Basil Soup offers a comforting and robust flavor, with the sweetness of tomatoes beautifully enhanced by the aromatic basil. You can make your own dish with the following steps:
In a pot, heat olive oil and sauté diced onions and garlic until softened.
Add canned crushed tomatoes, vegetable broth, and a handful of fresh basil leaves.
Simmer for 15-20 minutes. Blend the soup until smooth, or leave it chunky if desired.
Season with salt and pepper.
#5 – One-Pot Chicken and Rice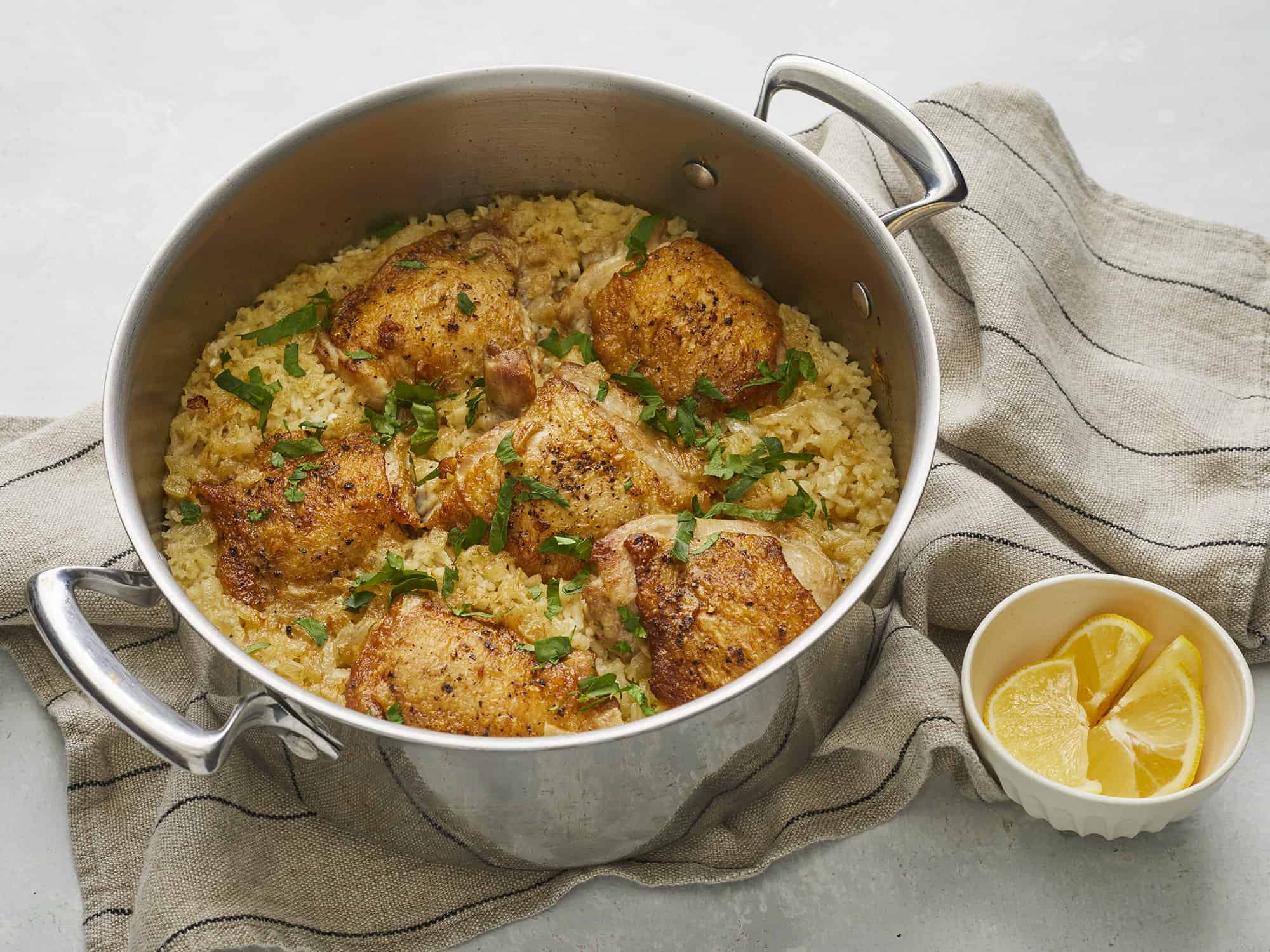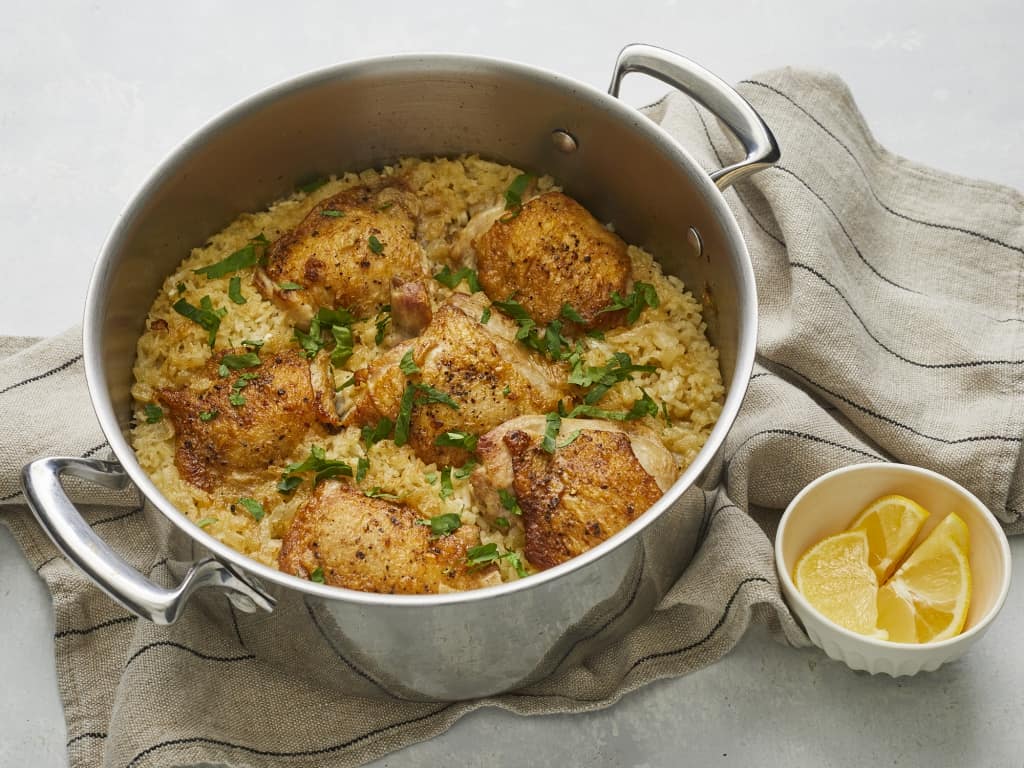 Rice, cooked with the chicken and other ingredients, absorbing the flavorful broth and becoming infused with aromatic seasonings, make this dish sure to be loved by everyone.
In a large pot, sauté diced onions and minced garlic until fragrant.
Add chicken pieces, rice, chicken broth, and your choice of vegetables (carrots, peas, etc.).
Bring to a boil, cover, and simmer until the rice is cooked and the chicken is tender.
#6 – Baked Salmon with Lemon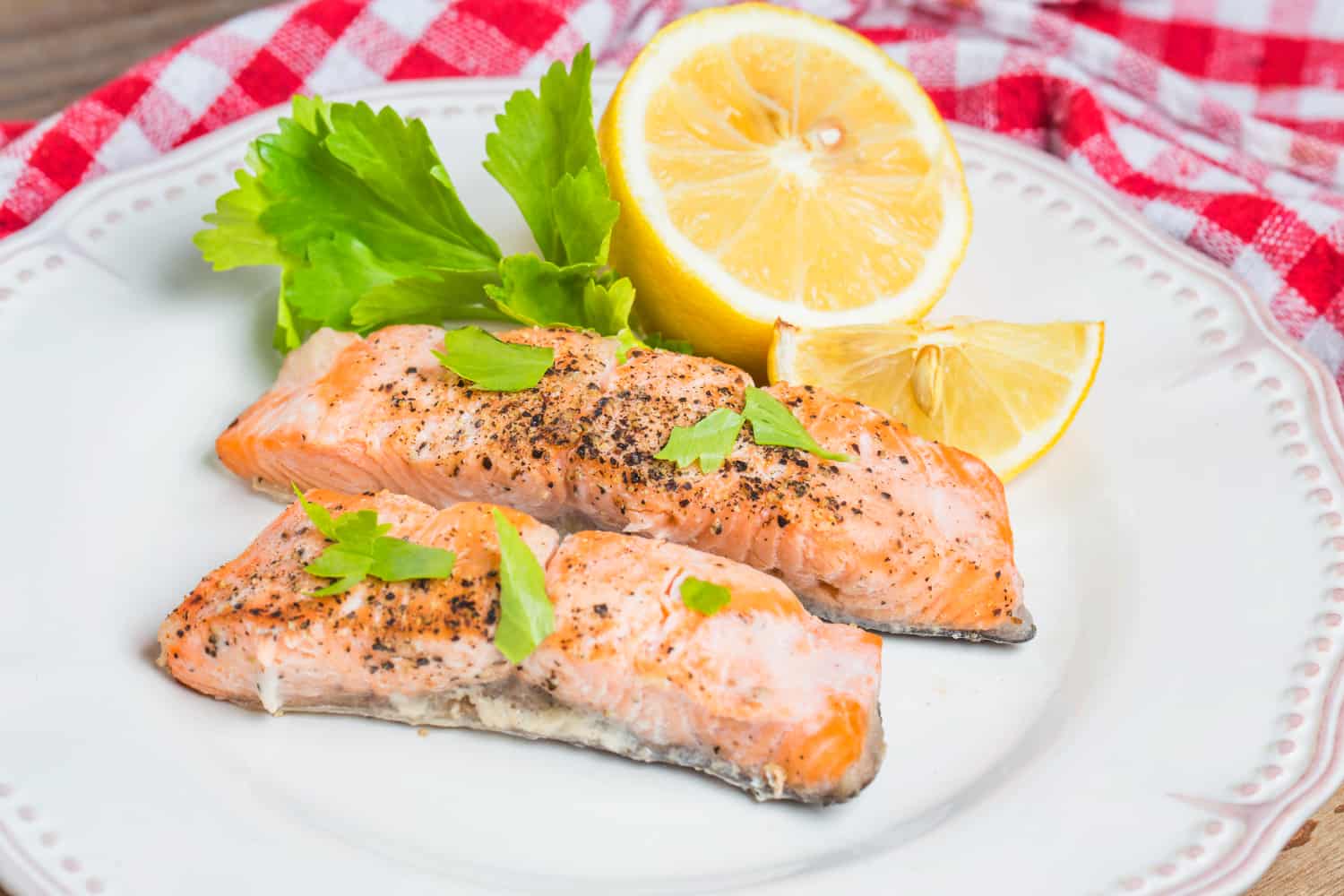 The combination of mild salmon with bright and tart lemon notes provides a great balance that is both refreshing and satisfying.
Preheat oven to 375°F (190°C).
Place salmon fillets on a baking sheet lined with foil.
Drizzle with olive oil, squeeze fresh lemon juice over the top, and season with salt, pepper, and dried dill.
Bake the salmon for 12-15 minutes, or until flaky.
#7 – Grilled Cheese Sandwich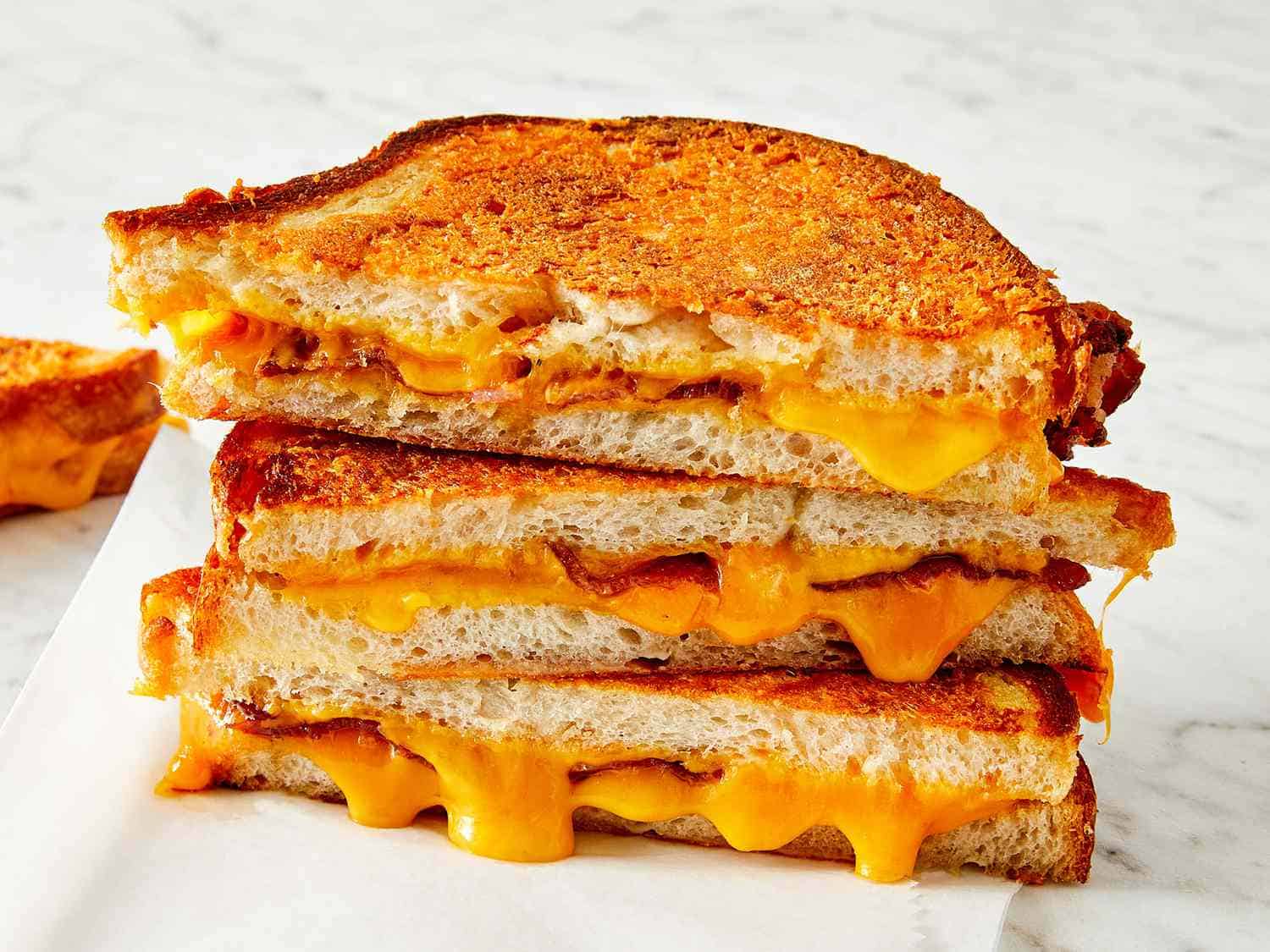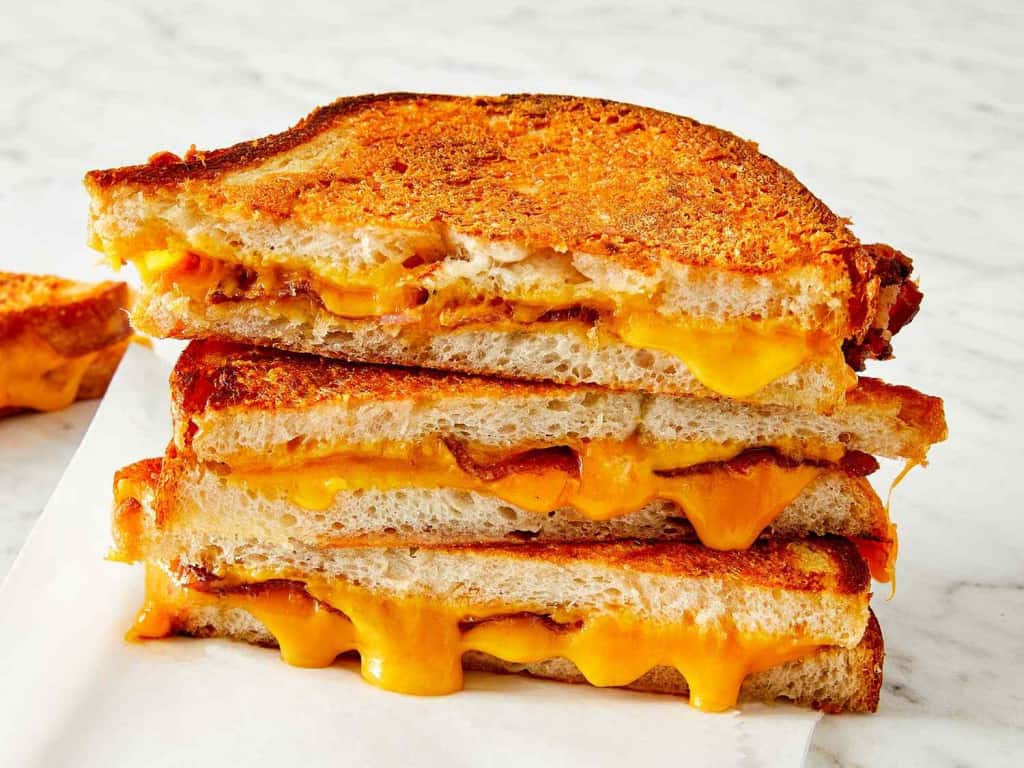 Nothing makes you happy faster than a grilled sandwich filled with cheese. The simplicity and familiarity of the flavours make it a beloved classic that can be enjoyed by both children and adults alike.
Butter one side of two slices of bread.
Place a slice of cheese between the unbuttered sides of the bread.
Heat a skillet over medium heat and cook the sandwich until golden brown on both sides and the cheese has melted.
#8 – Black Bean and Corn Quesadillas – Easy Meals To Cook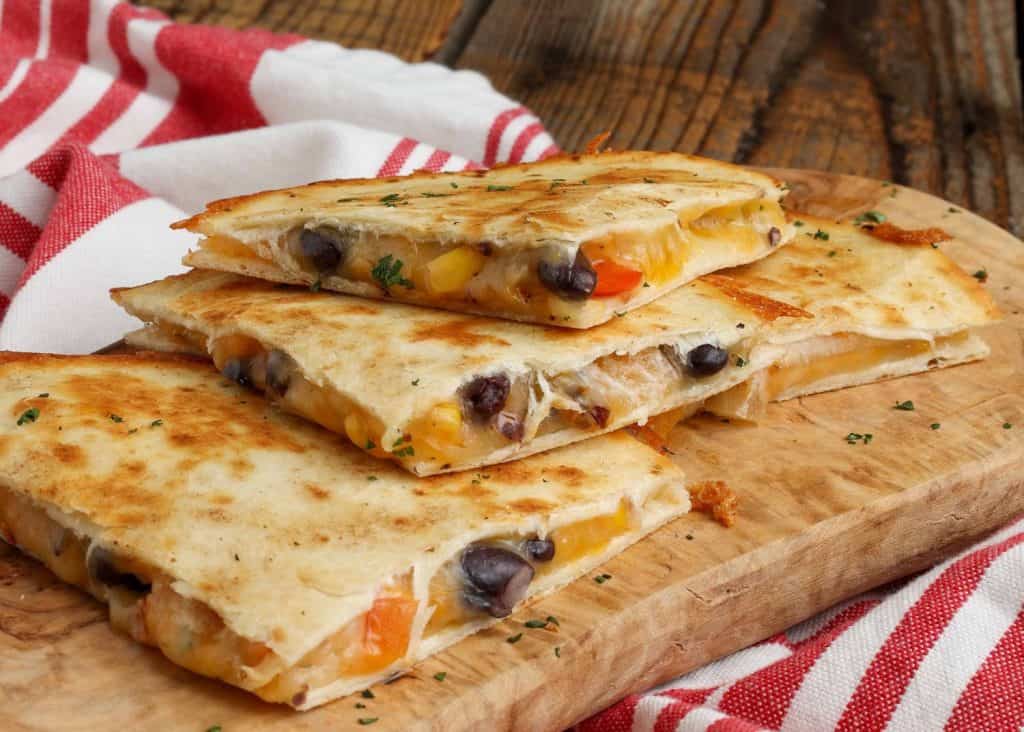 The dish is a mouthwatering meal that is both comforting and full of flavor.
Mix drained and rinsed black beans, canned corn, diced bell peppers, and shredded cheese.
Spread the mixture on a tortilla and top with another tortilla.
Cook in a skillet over medium heat until the tortilla is crispy and the cheese has melted. Flip halfway through.
Enjoy Your Meals With Food Spinner Wheel
Whether you're looking for inspiration, trying to decide between different options, or want to add an element of surprise to your meals, the Food Spinner Wheel can make mealtime more enjoyable.
Spin the wheel and let it determine what you'll be eating for your next meal or snack! With so many options, the spinner wheel can help you explore new recipes, discover different flavours, or shake up your regular meal rotation. 
So, why not give it a spin and let the Food Spinner Wheel guide your next culinary adventure? Happy spinning and bon appétit!
Key Takeaways
From comforting soups to tasty one-pan wonders, these 8 easy meals to cook above will help you develop essential cooking skills while enjoying mouthwatering flavors.
Also, don't forget to use the AhaSlide spinner wheel to make your meals a happier experience than before!