We all know positive feedback can boost our confidence and motivation, and it's a great way to show appreciation for our colleagues' contributions. But how about constructive feedback? It is also crucial for our teammates' growth and development. Constructive feedback helps them identify areas for improvement and provides actions to address them. It's a way to help each other become the best version of ourselves.
Table of Contents


Why Positive Feedback For Colleagues Matters?
Nobody wants their dedication to be forgotten and unappreciated. Therefore, giving feedback to colleagues is a way of providing constructive and supportive comments to your co-workers to help them grow, develop and perform better in their job.
Giving feedback to colleagues can bring the following benefits:
Encourage growth and development. Feedback allows colleagues to learn from their successes and failures, as well as identify areas for growth and development.
Boost morale. When someone receives feedback, it means they are being noticed and recognized. So they'll be ready to boost their morale and motivate them to keep doing well. Over time, this builds job satisfaction and a sense of accomplishment.
Increased productivity. Positive feedback strengthens and encourages your colleagues to keep working hard, which leads to increased productivity and better performance.
Build trust and teamwork. When a person receives feedback from their team member respectfully and constructively, it will build trust and teamwork. As a result, this creates a more collaborative and supportive work environment.
Enhance communication: Providing feedback can also help enhance communication between colleagues. It encourages employees to share their thoughts and ideas more freely with better collaboration and problem-solving.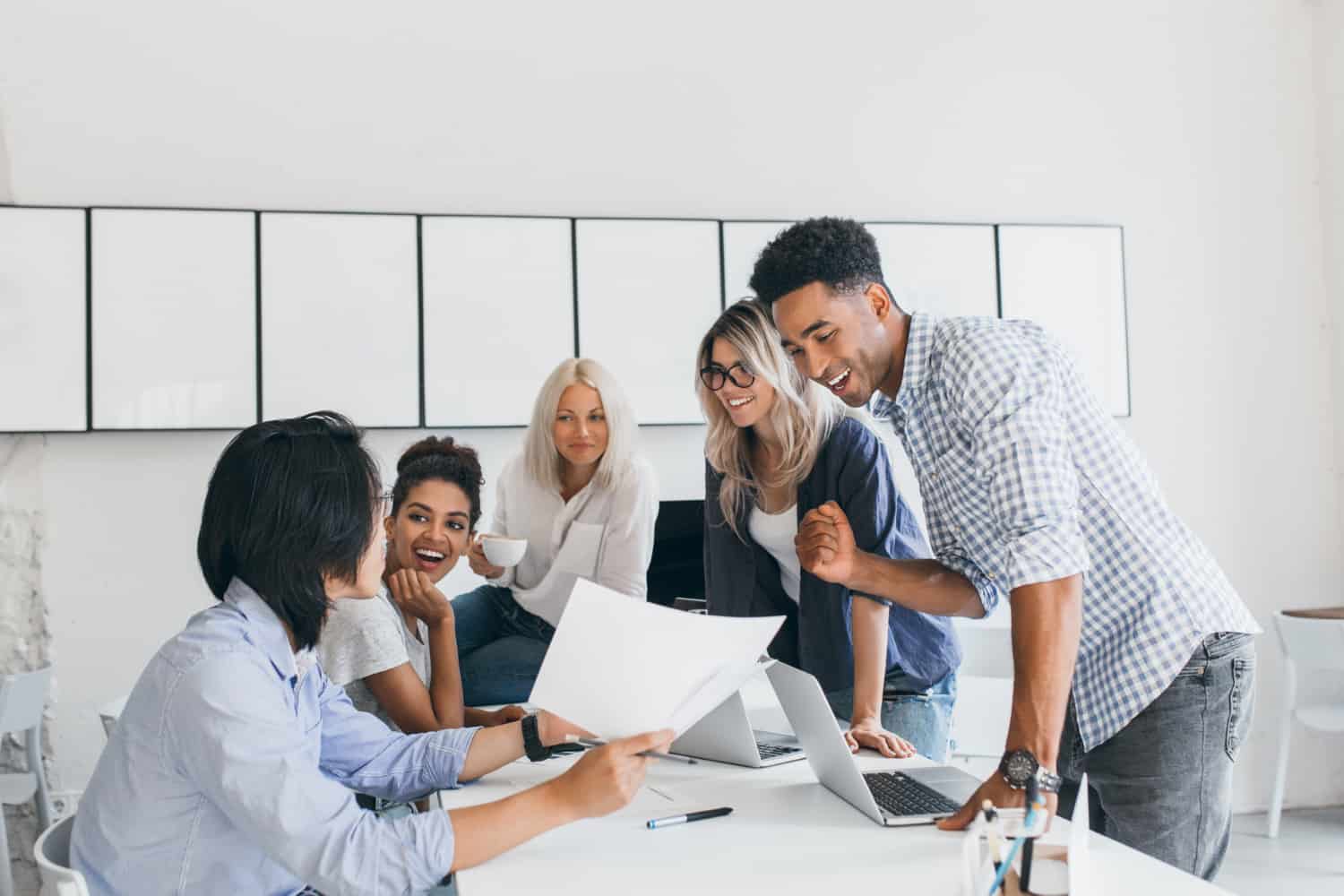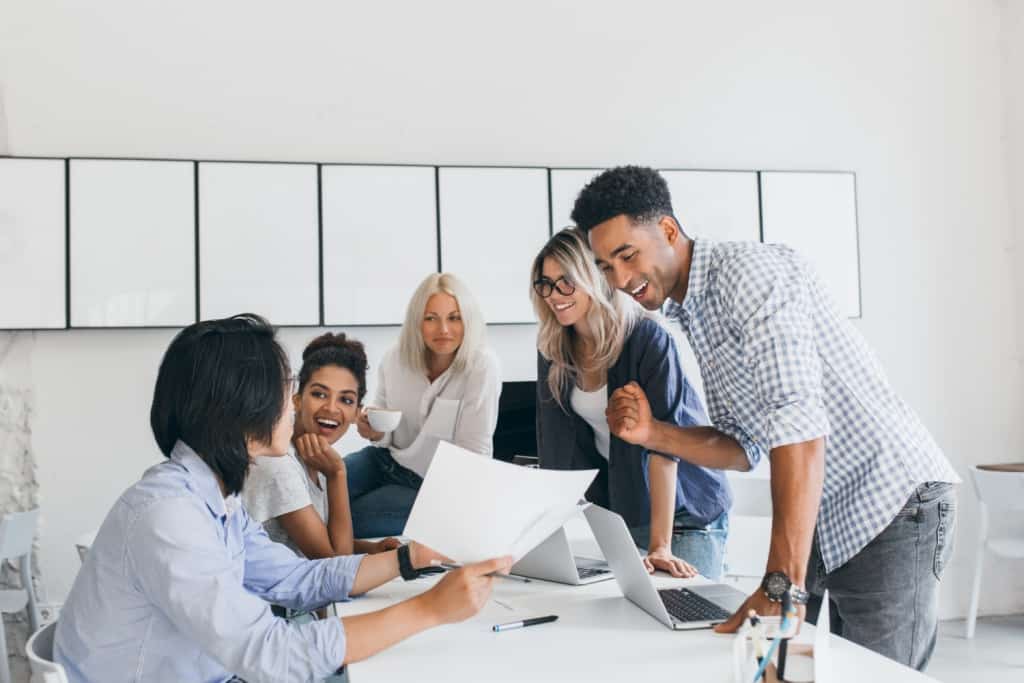 Better Work Tips with AhaSlides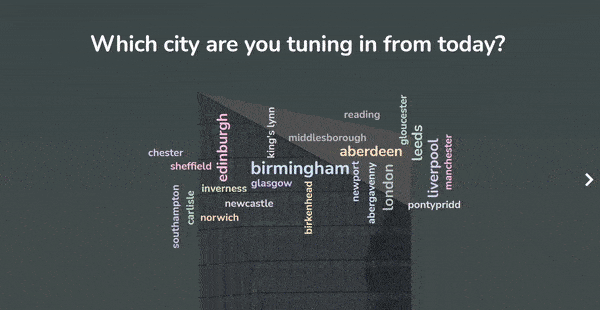 Looking for an engagement tool at work?
Use fun quiz on AhaSlides to enhance your work environment. Sign up to take free quiz from AhaSlides template library!
🚀 Grab Free Quiz☁️
20+ Examples Of Feedback For Colleagues
Positive Feedback For Colleagues
Below are examples of feedback for colleagues in some specific situations.
Hard Work – Examples Of Feedback For Colleagues
"You worked so hard to complete the project on time and with such high quality! Your attention to detail and commitment to meeting deadlines is truly impressive. You have contributed greatly to the project's success, and I am grateful to have you on our team."
"I am really impressed with how you "fight" to achieve all your goals. Honestly, I'm not sure you could have completed all of these tasks on time without you. Thank you for always believing in me and being part of the team."
"I would like to thank you for the amazing work you all did when we launched this project in such a short time. It's remarkable to see us all working as a team."
"I just want to thank you for your outstanding work on the project. You took the initiative and willingness to go above and beyond. Your hard work and dedication have been recognized, and I appreciate all you've done."
Teamwork – Examples Of Feedback For Colleagues
"I want to thank you for the great work you did on the team project. You are always available to support, collaborate and share your ideas with everyone. Your contributions are invaluable. Thank you!"
"I just want to say how impressed I am with how you handled that difficult customer call today. You were calm and professional throughout, and you could solve the situation that satisfied the consumer. That's the kind of you that makes our team stand out."
"I appreciate you supporting Kai when he was sick and couldn't come to the office. You don't just work for your own good, instead, you try to help the whole team to make it as perfect as possible. Keep up the good work. You make our team stronger than ever."
Skills – Examples Of Feedback For Colleagues
"I admire your excellent leadership skills in guiding the team through a challenging project. Your clear direction and support helped us to stay on track and achieve great results."
"I was amazed by the innovative solutions you offered to deal with the situation. Your ability to think outside the box and develop unique ideas was incredible. I hope to see more of your creative solutions in the future."
"Your communication skills are fantastic. You can turn complex ideas into a term that everyone can understand."
Personality – Examples Of Feedback For Colleagues
"I want to let you know how much I love your positive attitude and energy in the office. Your enthusiasm and optimism are a treasure, they help to create a supportive and enjoyable work environment for all of us. Thank you for being such a great colleague."
"Thank you for your kindness and empathy. Your willingness to listen and support has helped us through difficult times."
"Your commitment to self-improvement is impressive and inspiring. I am sure that your dedication and hard work will pay off, and I look forward to seeing your continued growth."
"You're such a great listener. When I talk to you, I always feel cared for and loved."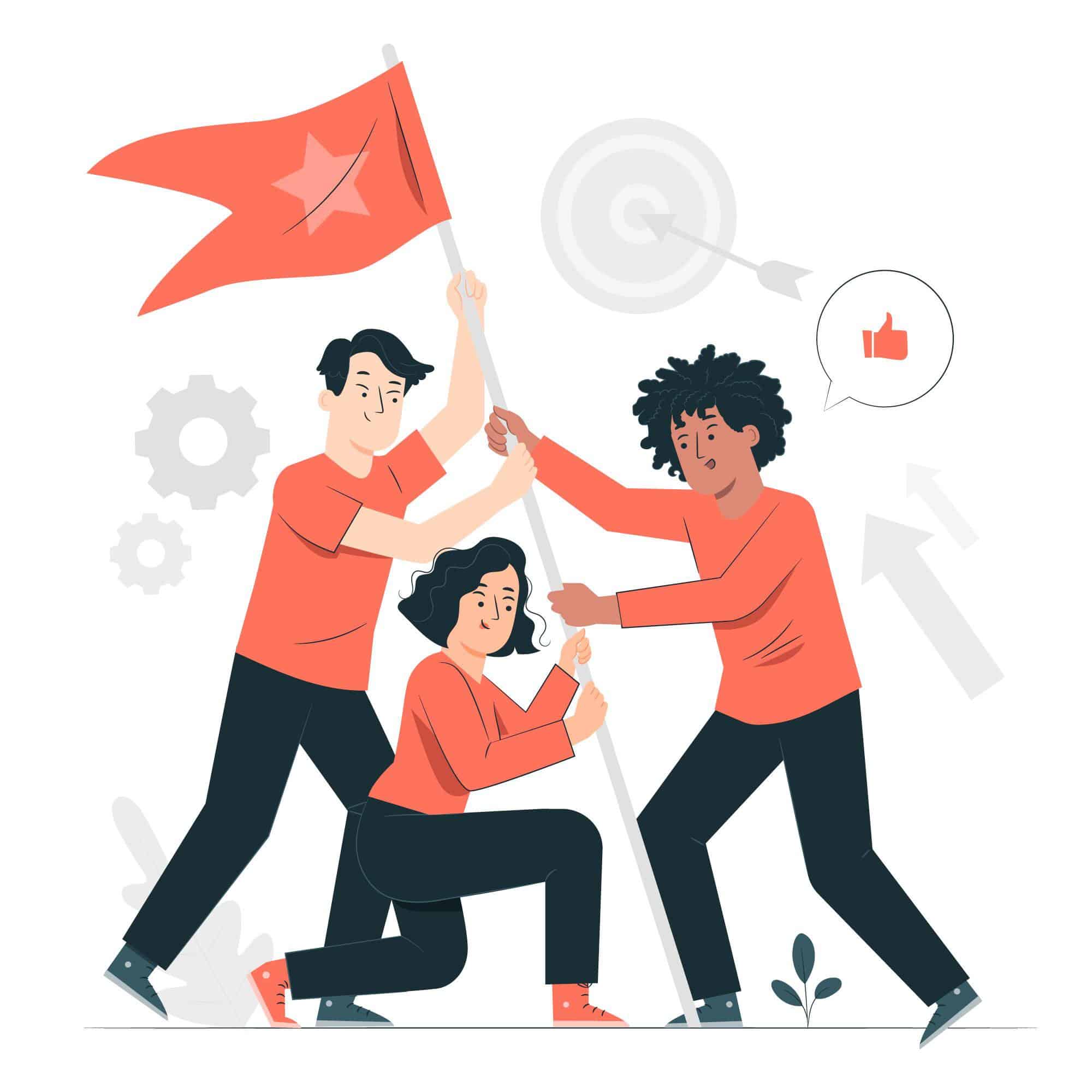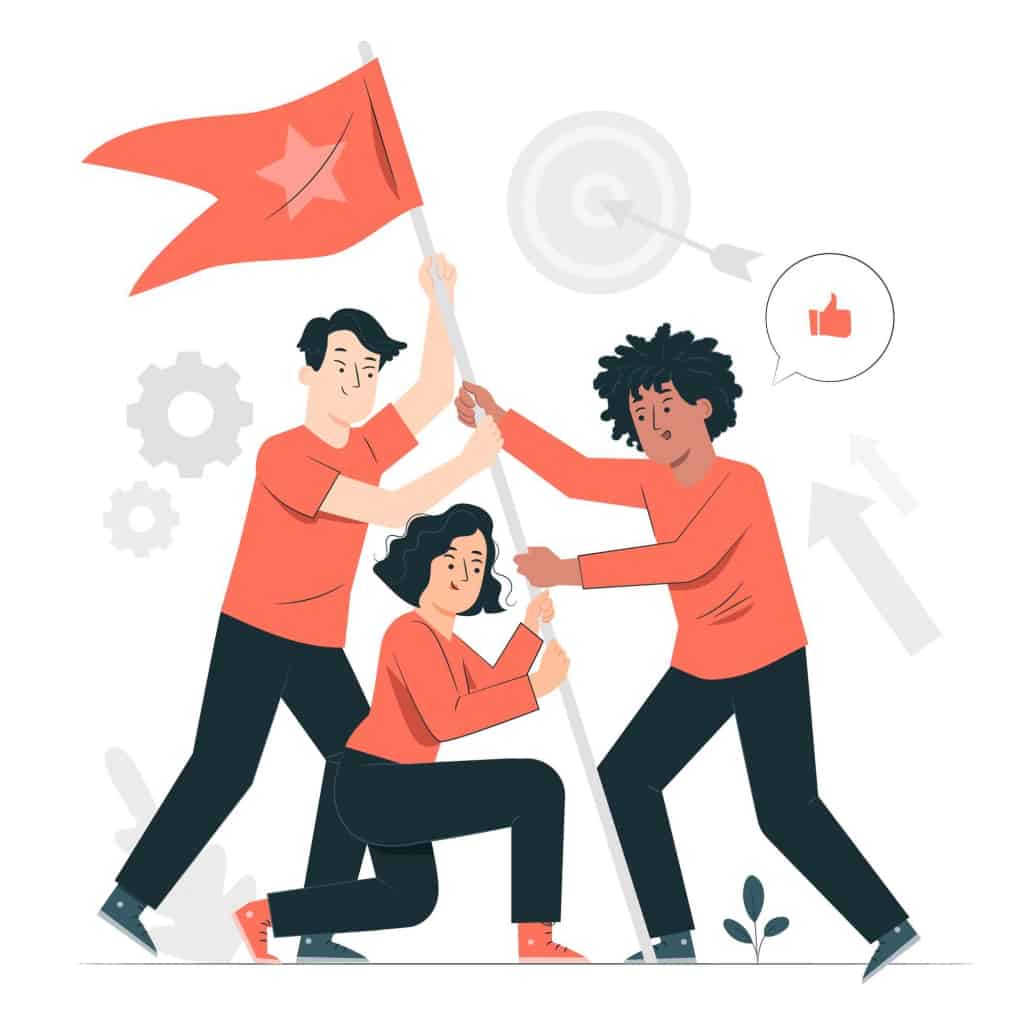 Constructive Examples Of Feedback For Colleagues
Because constructive feedback is about helping your colleagues grow, it is critical to provide specific suggestions for improvement in a respectful and supportive way.
"I've noticed that you frequently interrupt other others when they're speaking. When we're not actively listening to each other, it might be challenging for the team to communicate effectively. Could you be more mindful of this?"
"Your creativity is impressive, but I think you should collaborate more with others because we are a team. We can come up with even better ideas."
"I appreciate your enthusiasm, but I think it would be helpful if you could provide more specific examples when presenting your ideas. It can help the team better understand your thought process and provide more targeted feedback."
"Your work is always amazing, but I think you could take more breaks during the day to avoid burnout."
"I know you missed a few deadlines last month. I understand that unexpected things can arise, but the team needs to rely on each other to complete tasks on time. Is there anything we can do to support you in meeting your next deadlines?"
"Your attention to detail is excellent, but to avoid feeling overwhelmed. I think you should consider using time management tools."
"I think your presentation was great overall, but what do you think about adding some interactive features? It can be more engaging for the audience."
"I appreciate the effort you've put into the project, but I think we can have other ways of doing more organized things. Do you think we should work together to develop an action plan?"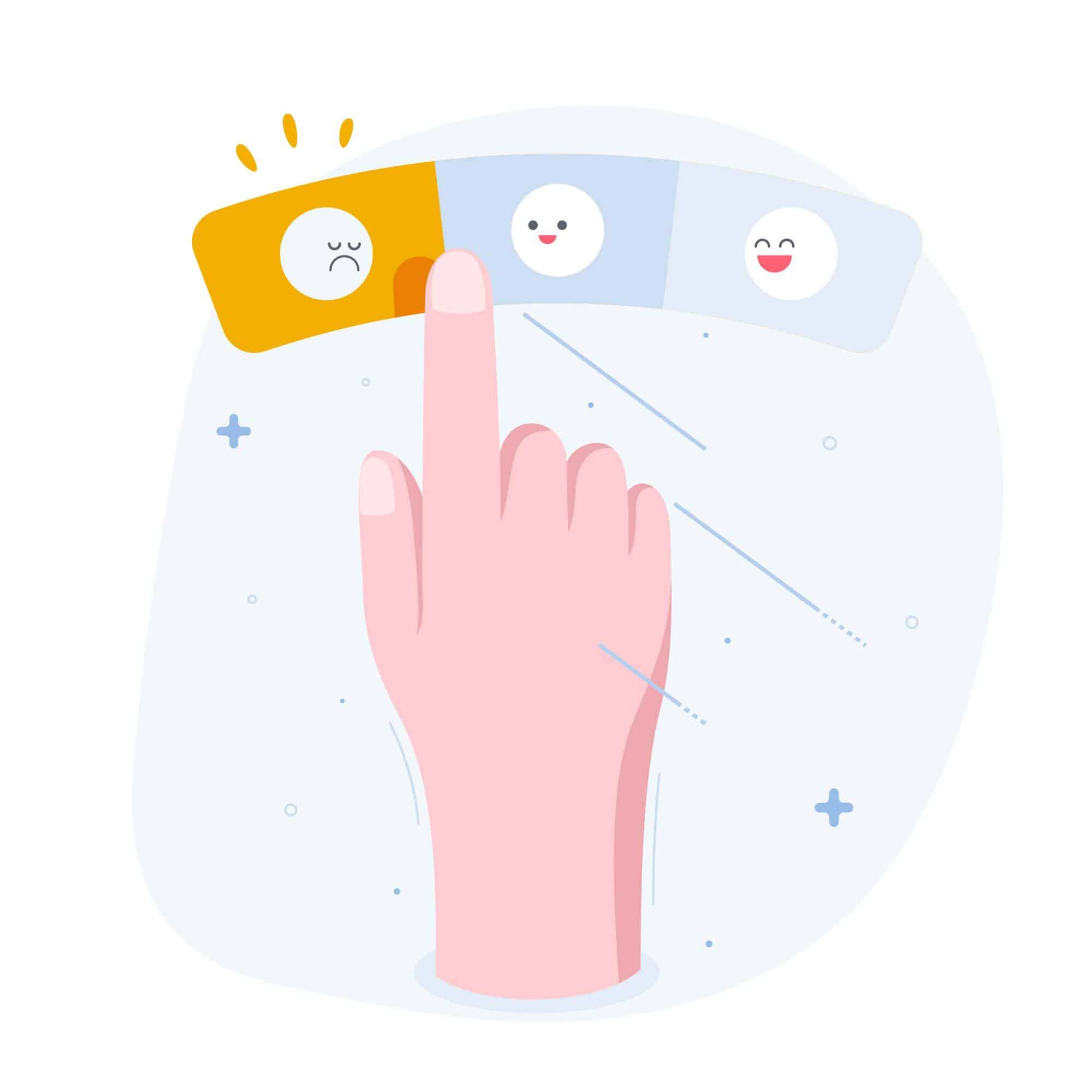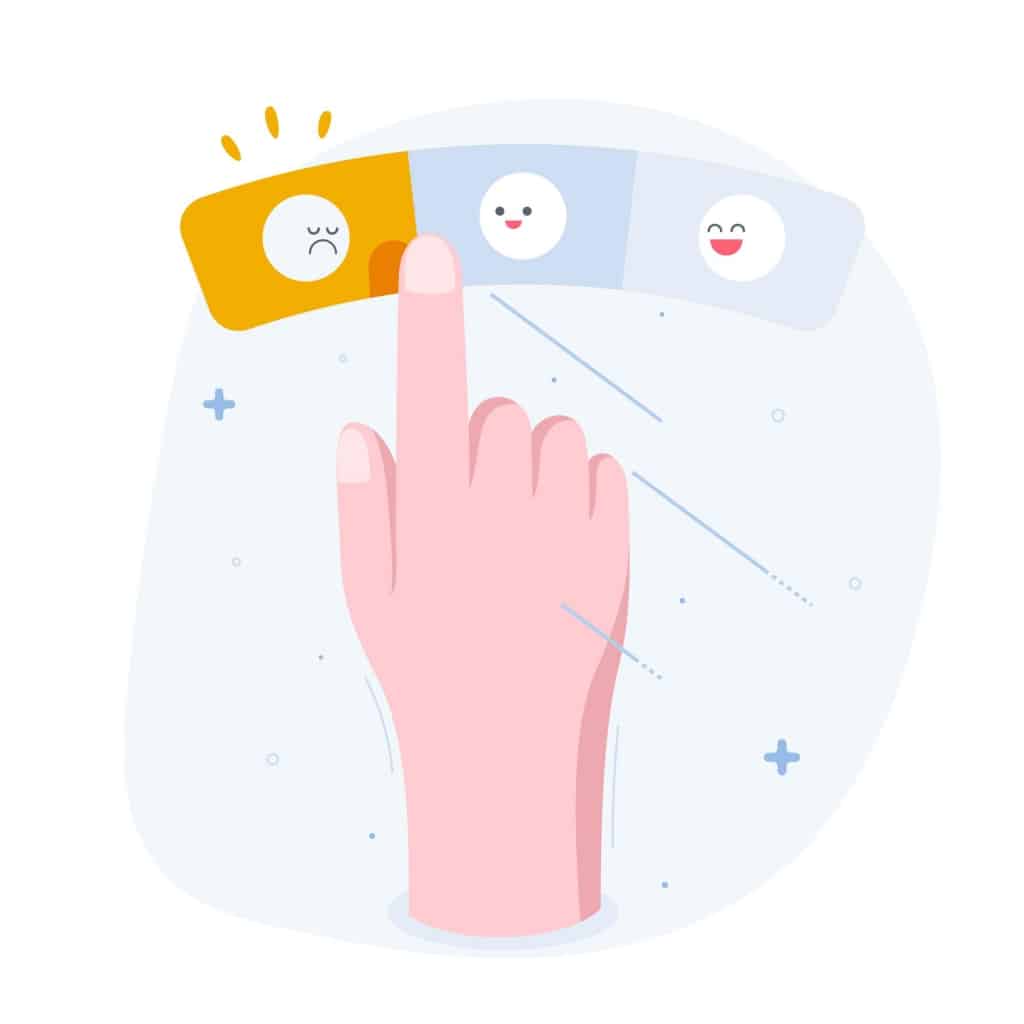 Key Takeaways
Giving and receiving feedback is an essential part of creating a healthy and productive workplace. Hope these examples of feedback for colleagues can help you to encourage your co-workers to develop their skills, improve their performance, achieve their goals, and be the better version of themselves.
And don't forget, with AhaSlides, the process of giving and receiving feedback is even more effective and easy. With the pre-made templates and real-time feedback features, AhaSlides can help you collect valuable insights and act on them quickly. Whether it's providing feedback and receiving feedback at work or school, we will take your work to the next level. So why not give us a try?