Looking to get creative with your trivia? A sound quiz might be one of the most exciting types of quiz you host, but it's not always easy to know where to start, let alone how to set up, host and play.
More Funs with AhaSlides
We've got the answer. Here we'll take you through 4 simple steps to create your free sound quiz!
Table of Contents
Create your Free Sound Quiz!
A sound quiz is a great idea to liven up lessons or it can be an icebreaker at the beginning of meetings and of course, parties!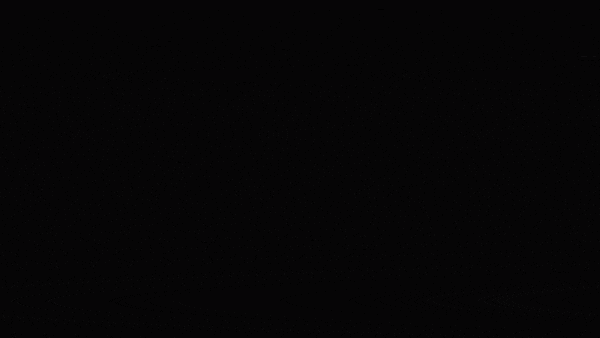 Create a Sound Quiz
Step #1: Create an Account and Make your First Presentation
In the dashboard, click New, then choose New Presentation.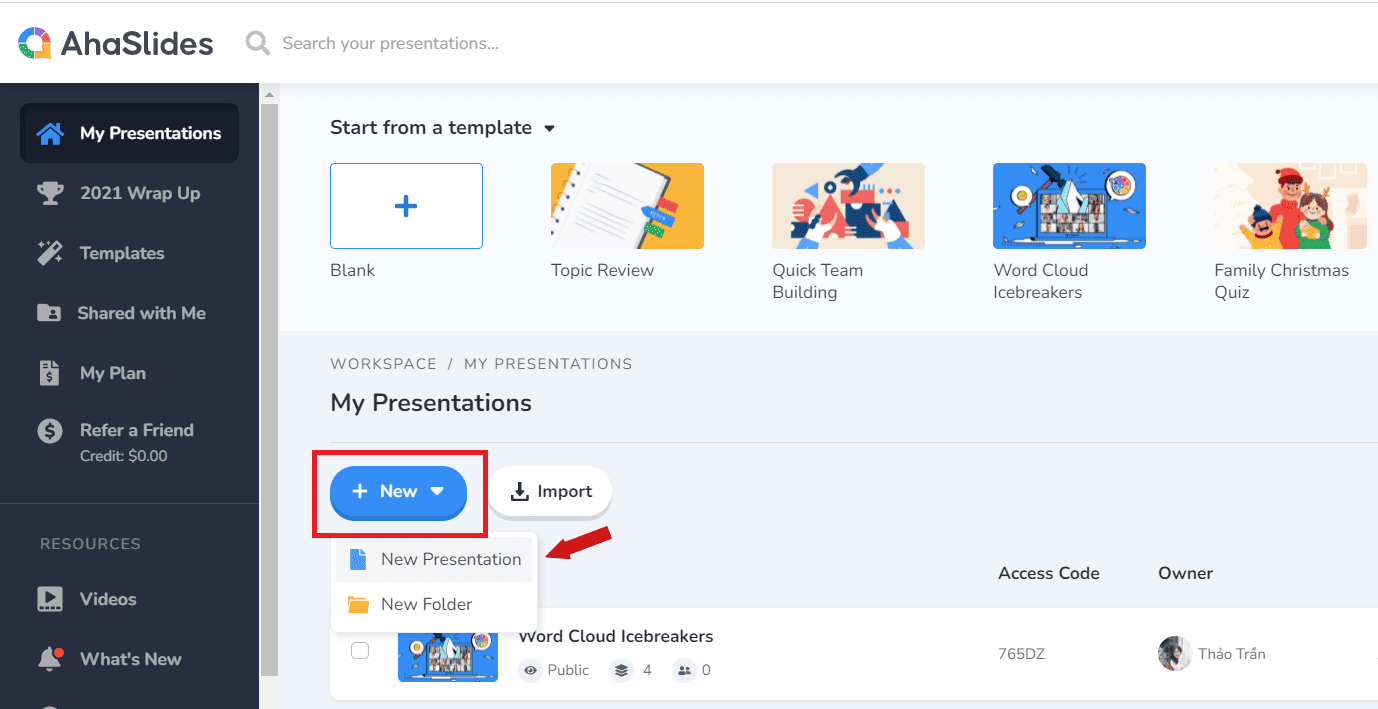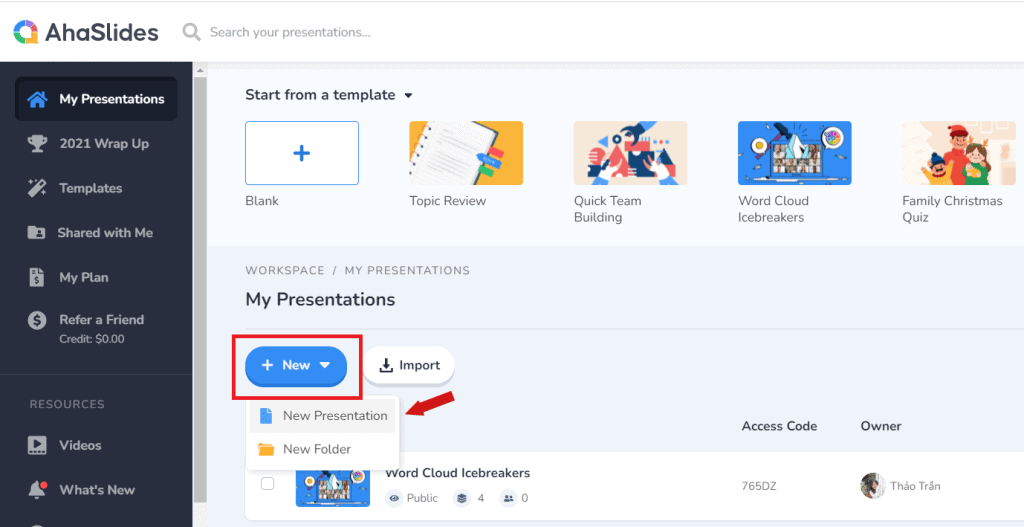 Name your presentation, click Create, and then you're done!
Step #2: Create a Quiz Slide
AhaSlides now provides 6 types of quizzes and games, 5 of which can be used to make sound quizzes (Spinner Wheel excluded).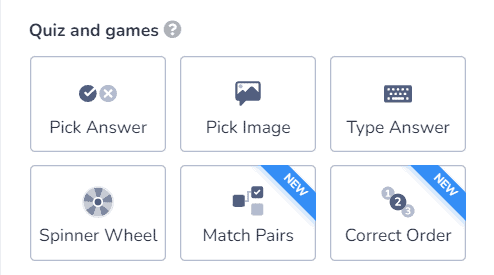 Here's what a quiz slide (Pick answer type) looks like.
Some optional features to spice up your sound quiz:
Allow picking more than one option: Choose this if the question has 2, 3 or more correct answers.
Time limit: Choose the maximum time in which players can answer.
Points: Choose the points range for the question.
Faster answers get more points: Players are given different points in the range depending on how quickly they answer.
Leaderboard: If you choose to enable, a slide will be displayed afterwards to show the points.
Step #3: Add Audio
You can set the audio track for the quiz slide in the Audio tab.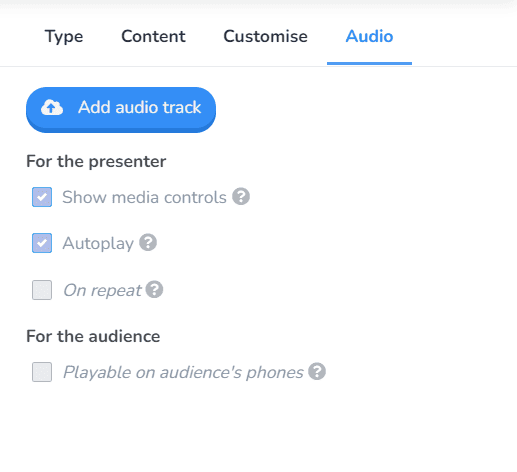 Select the Add audio track button and upload the audio file you want. Note that the audio file has to be in .mp3 format and is no bigger than 15 MB.
If the file is in any other format, you can use an online converter to convert your file quickly.
There are also several playback options for the audio track:
Show media controls allows you play, pause, and skip the track.
Autoplay automatically plays the audio track.
On repeat is suitable for background track.
Playable on the audience's phones allows the audience to control the audio track on their phones.
Step #4: Host your Sound Quiz!
This is where the fun begins! After finishing the presentation, you may share it with your students, colleagues… for them to join and play the sound quiz game.
Click Present from the toolbar to start presenting your sound quiz game. AhaSlides will present the current slide that you are in.
You may adjust by clicking the ▽ button next to Present. There are Present now, Present from the beginning, and Full screen options.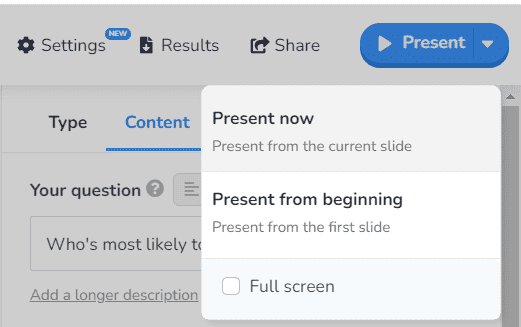 There are 2 common ways for the participants to join, both can be shown on the presentation slide:
Access the link
Scan the QR code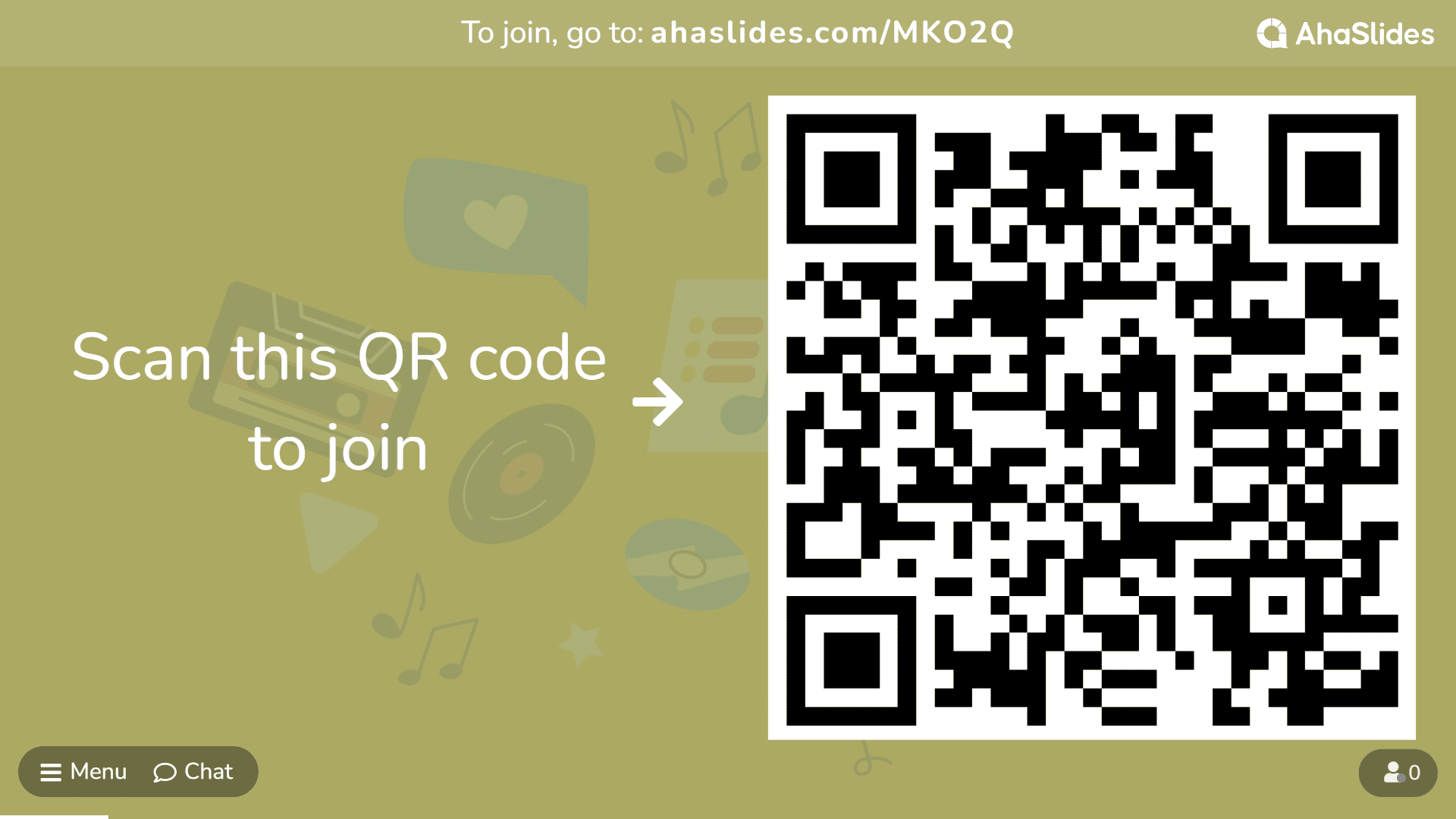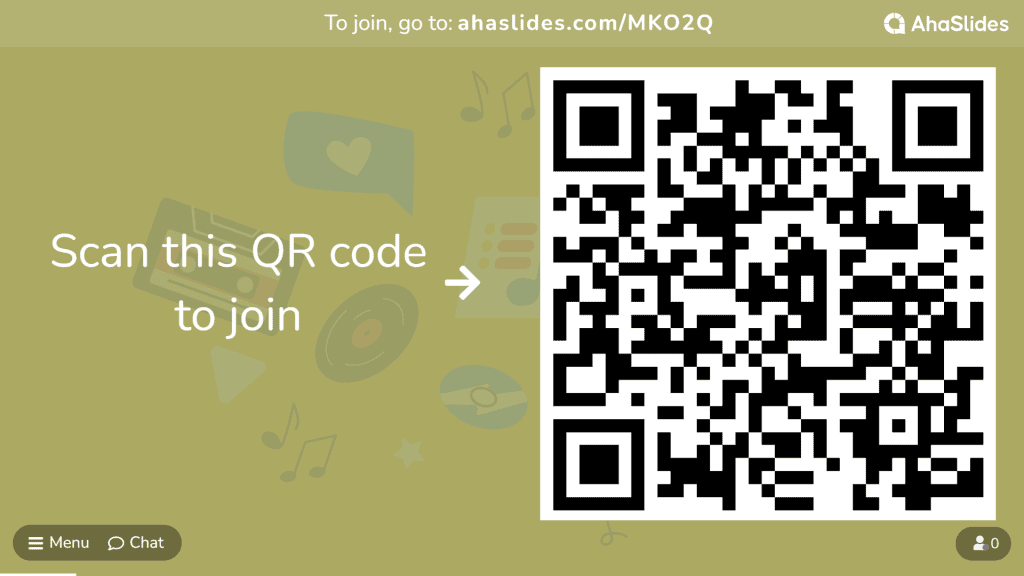 Other Quiz Settings
There are some quiz setting options for you to decide. These settings are simple yet useful for your quiz game. Here are some steps to set up:
Choose Settings from the toolbar and select General quiz settings.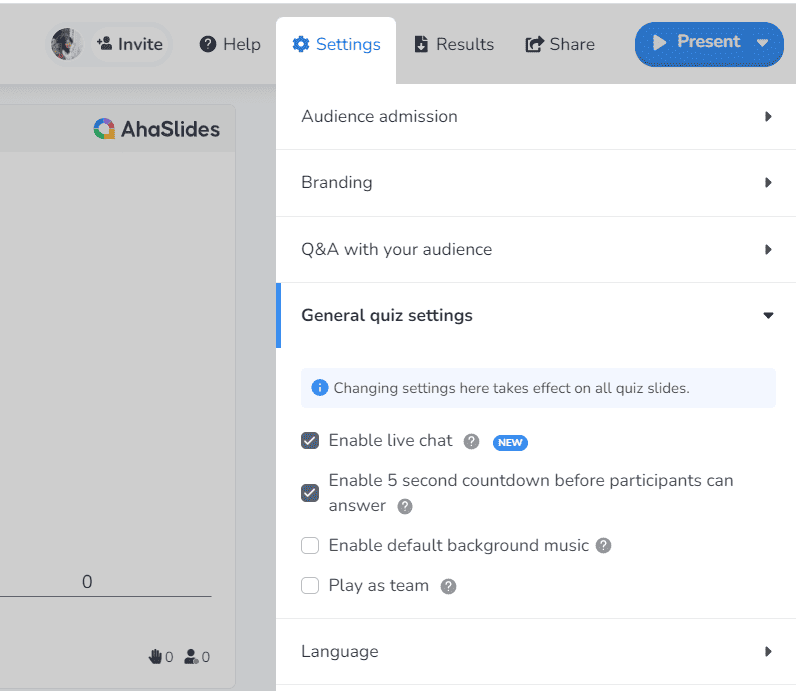 Enable live chat: Participants can send public live chat messages on some screens.
Enable 5-second countdown before participants can answer: Give participants some time to read the question.
Enable default background music: Default background music is automatically played on the lobby screen and all leaderboard slides.
Play as team: Participants are ranked in teams instead of in individual.
Free & Ready-to-Use Templates