Table of Contents
More Tips with AhaSlides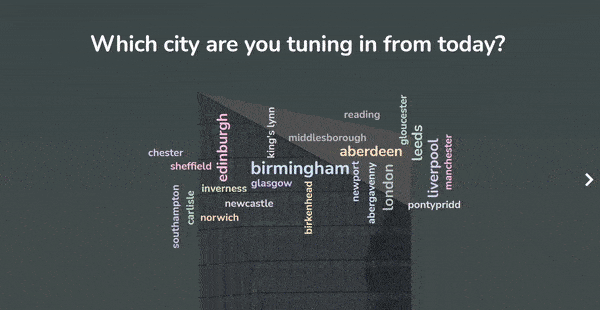 Looking for a better engagement tool?
Add more funs with best live poll, quizzes and games, all available on AhaSlides presentations, ready to share with your crowd!
🚀 Sign Up for Free☁️
What Is Mentimeter?
Mentimeter is an interactive presentation app based in Stockholm, Sweden. The app allows users to create presentations and receive input from the audience through polls, charts, quizzes, Q&As, and other interactive features. Mentimeter serves classes, meetings, conferences, and other group activities.
How to Embed Videos to a Mentimeter Presentation?
So now, you are working on your presentation on Mentimeter. There is this one YouTube video that is indispensable to your otherwise perfect slide. Yet, for some reason, you cannot embed the video. You googled and googled. That is how you landed here on this blog. You want to know how. You must know, even. That YouTube video is everything in your presentation.
I have bad news for you. Unfortunately, you cannot embed a video on Mentimeter. It is just unavailable. While Mentimeter users have asked for this feature for many years, due to some mysterious reason, it still has not been done.
But… before you become desperate, there is also good news. AhaSlides would come to save the day (Well, yours, at least)!
AhaSlides is a fully integrated presentation software, providing its users with every tool needed to create a dynamic and inclusive experience for your audience. Apart from Q&A and polling options, you can set up Content Slide and Quiz Game, embed photos and videos to add more depth and engage your audience, for FREE!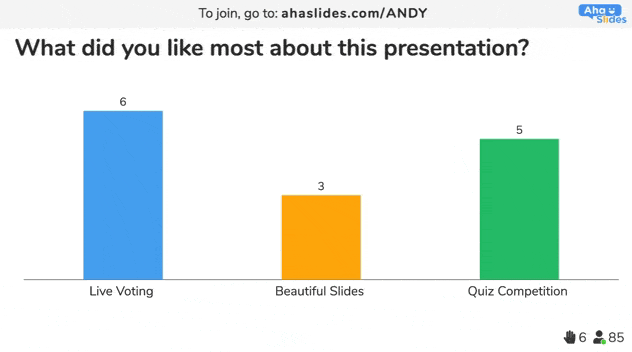 How to Embed Videos into an AhaSlides Presentation?
Now, if you are familiar with Mentimeter, using AhaSlides should be a no-brainer to you. To embed your YouTube video, all you need to do is to create a new YouTube content slide on the editor board, and insert your video's link to the required box.
"B-B-But… don't I have to redo my presentation all over again?", you would ask. No, you do not have to. AhaSlides comes with an import feature which allows you to upload your presentation in .ppt or .pdf format, so you can convert your presentation right onto the service. That way, you can bootstrap your presentation and continue working on where you left off.
What do Event Organisers around the World Think about AhaSlides?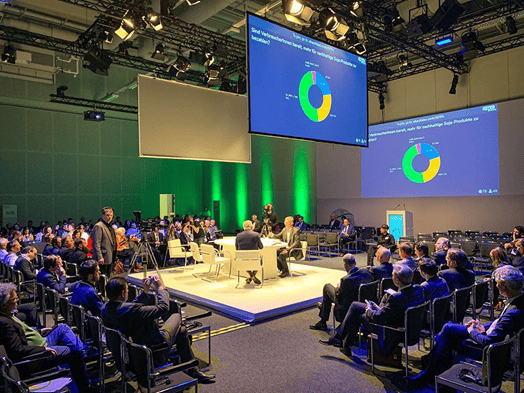 "We used AhaSlides in an international conference in Berlin. 160 participants and a perfect performance of the software. Online support was fantastic. Thank you! ????"
"Thank you AhaSlides! Used this morning at MQ Data Science meeting, with approx 80 people and it worked perfectly. People loved the live animated graphs and open text 'noticeboard' and we collected some really interesting data, in a quick and efficient way."
Final Conclusion
It is true that you cannot embed YouTube videos to a Mentimeter presentation. While you are contemplating whether to simply lead your audience without an engaging video, or to switch back and forth between your presentation and YouTube, there is always a better solution. With AhaSlides, you can have the best of both worlds – a nice video neatly placed in your presentation!