Are you looking for good topics for a speech, specifically public speaking topics?
Are you a college student who is struggling to come up with an interesting topic for public speaking in a university contest, or simply to finish your speaking assignment with a high mark?
Overview
| | |
| --- | --- |
| How long should a speech be? | 5-20 minutes |
| Best presentation software for a debate, or public speaking session? | AhaSlides, Kahoot, Mentimeter… |
| How to make my section sound better because the chosen topic is boring? | Yes, you can always use quiz, live poll, word cloud… |
| | |
Overview of Interesting Topic For Speaking
If you are looking for a motivational or persuasive speech topic that will both interest you and captivate your audience, we are here to help you. So, how to choose an attractive public speaking topic that not only excites your audience but also helps you beat Glossophobia!?
Table of Contents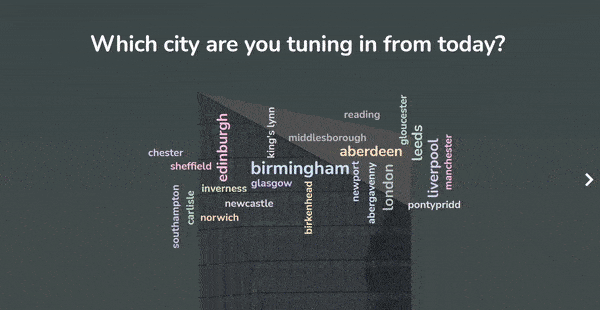 Need better tool to present?
Learn to present better with super fun quizzes, created by AhaSlides!
🚀 Grab Free Account☁️
Public Speaking Tips with AhaSlides
How To Find An Interesting Topic For Speaking?
#1: Identify the theme and purpose of the speaking event
Determining the event's purpose saves a lot of time and effort to figure out ideas for the speech. Although this is the main step and seems obvious, there are still speakers who prepare sketchy speech that doesn't have strong point and doesn't fit the event.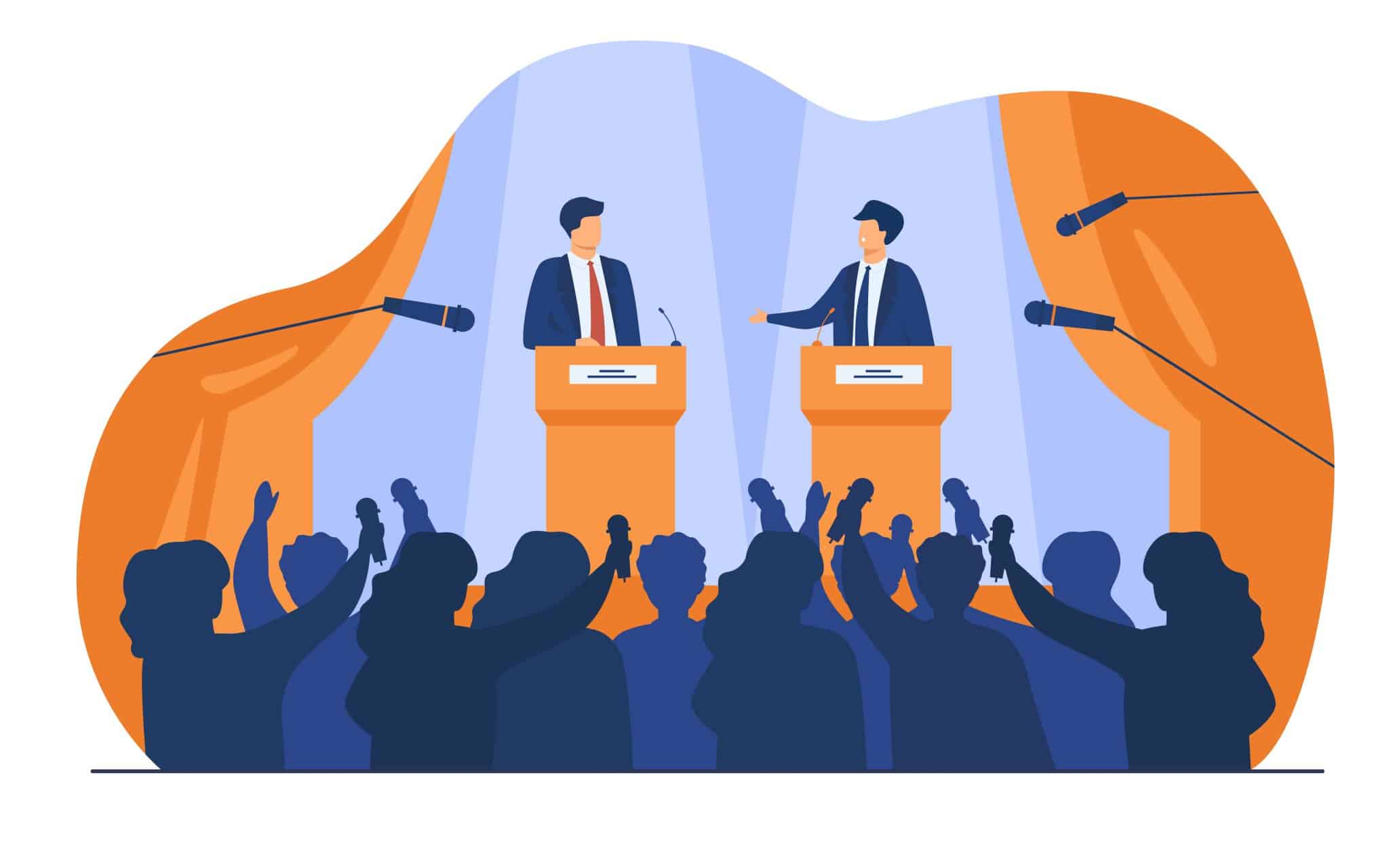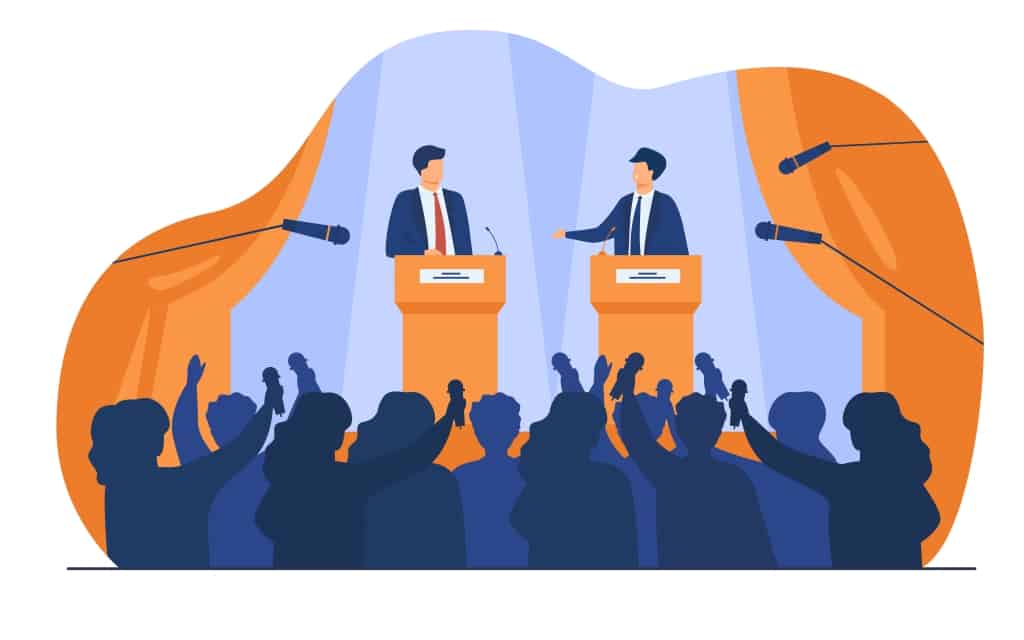 #2: Know your audience
Before having unique speech topics, you must know your audience! Knowing what your audience has in common can help you choose a relevant topic.
A reason why they are all sitting in the same room listening to you. General characteristics may include age, gender, seniority, education, interests, experience, ethnicity, and employment.
#3: Share your personal knowledge and experience
Keeping in mind the nature of your speaking event and audience, what related interesting topic for speaking are you interested in? Finding relevant topics will make researching, writing, and speak it more enjoyable.
#4: Catch any latest related news
Is there media coverage of a particular topic you and your audience want to know? Interesting and trending topics will make your talk much more engaging.
#5: Make a list of possible ideas
Time to brainstorm and jot down all potential ideas. You can ask your friends to add more ideas, or comments to make sure no opportunity is missed.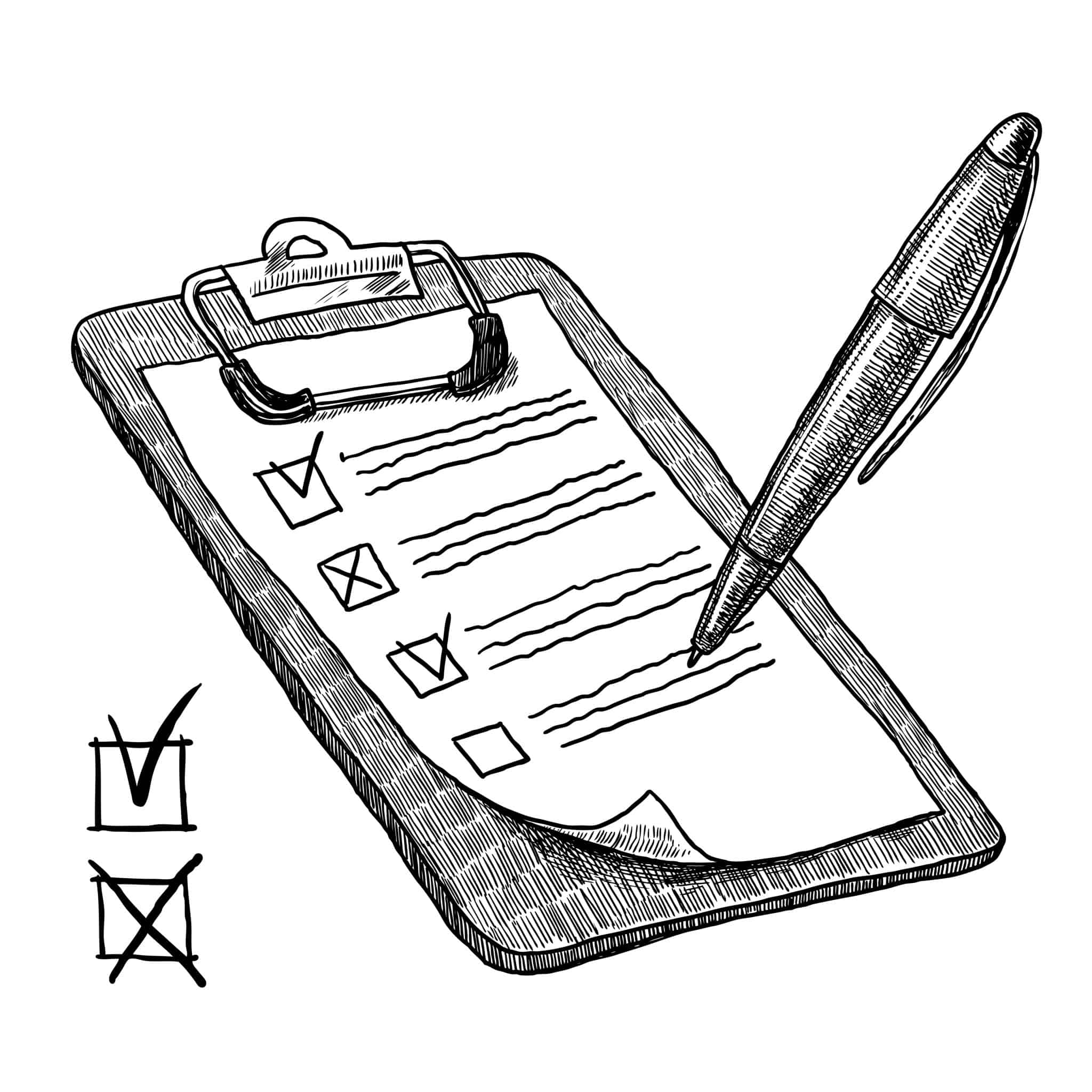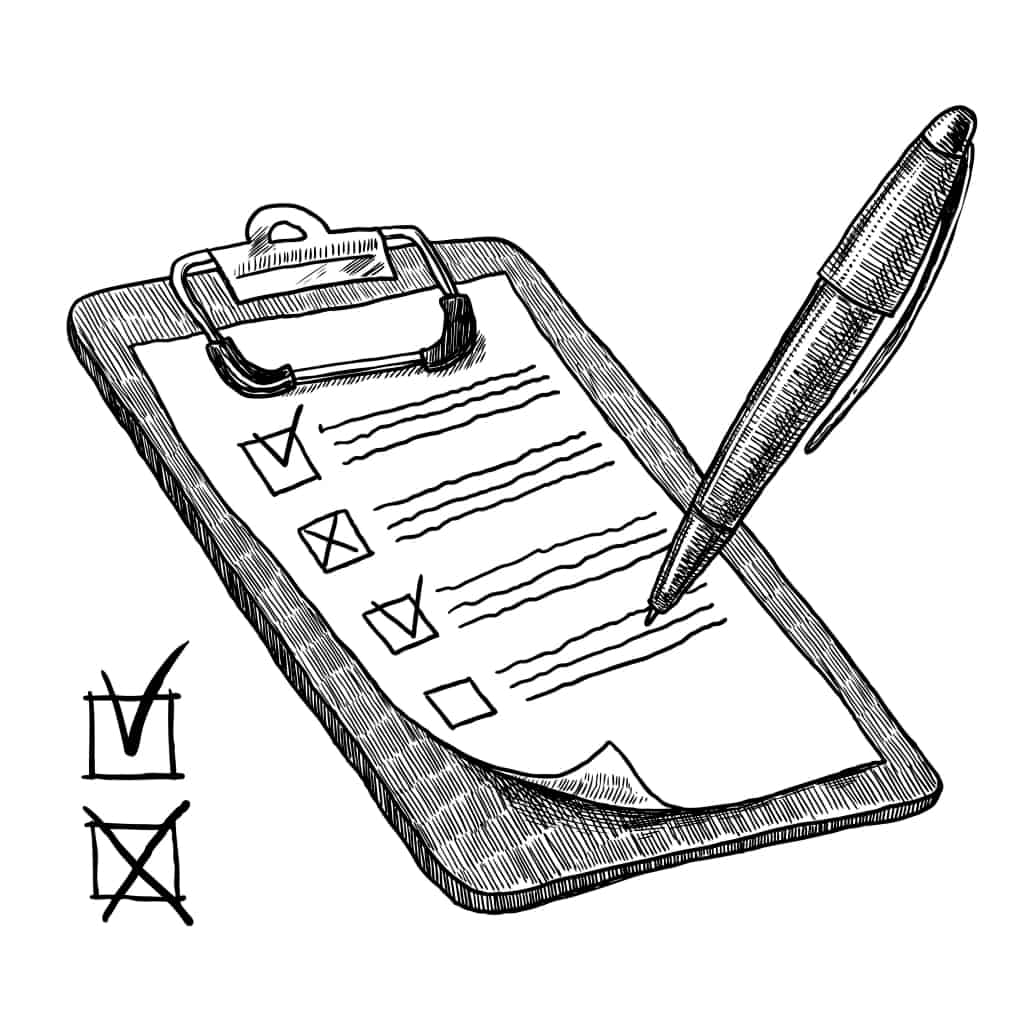 #6: Make a short topics list
Reviewing the list and narrowing it down to three finalists. Consider all the factors like
Which of your interesting topic for speaking is the best fit for the speaking event?
Which idea is most likely to appeal to your audience?
What topics do you know the most about and find interesting?
#7: Make a decision and Stick With
Picking a topic that surprises you, you find yourself naturally attached to, and stick it in your mind. Outline the selected topic, if you find it easiest and fastest to complete the outline. That's the theme you should choose!
Still need more interesting speech topics? Here are some interesting topics for speaking ideas you can try.
30 Persuasive Speech Examples
Being a mom is a career.
Introverts make excellent leaders
Embarrassing moments make us stronger
Winning is not what matters
Animal testing should be eliminated
The media should give equal coverage to Female sports
Should there be restrooms exclusively for transgender people?
The dangers of young people becoming famous online as children or teens.
Intelligence depends more on the environment than genetics
Arranged marriages must be outlawed
How marketing affects people and their perceptions
What are current global issues between countries?
Should we use products made with animal fur?
Is the electric car our new solution for the fossil fuel crisis?
How do our differences make us unique?
Are introverts better leaders?
Social media make people's self-image and self-esteem
Does technology harm the youngster?
Learning from your mistake
Spending time with your grandparents
A simple way to overcome stress
How to learn more than two languages at the same time
Should we use Genetically modified foods
Tips to overcome covid-19 pandemic
E-sports is important as other sport
How to be self-employed?
Does TikTok designed for an addition?
How to enjoy your campus life meaningfully
How can writing a journal help you become a better person?
How to speak confidently in public?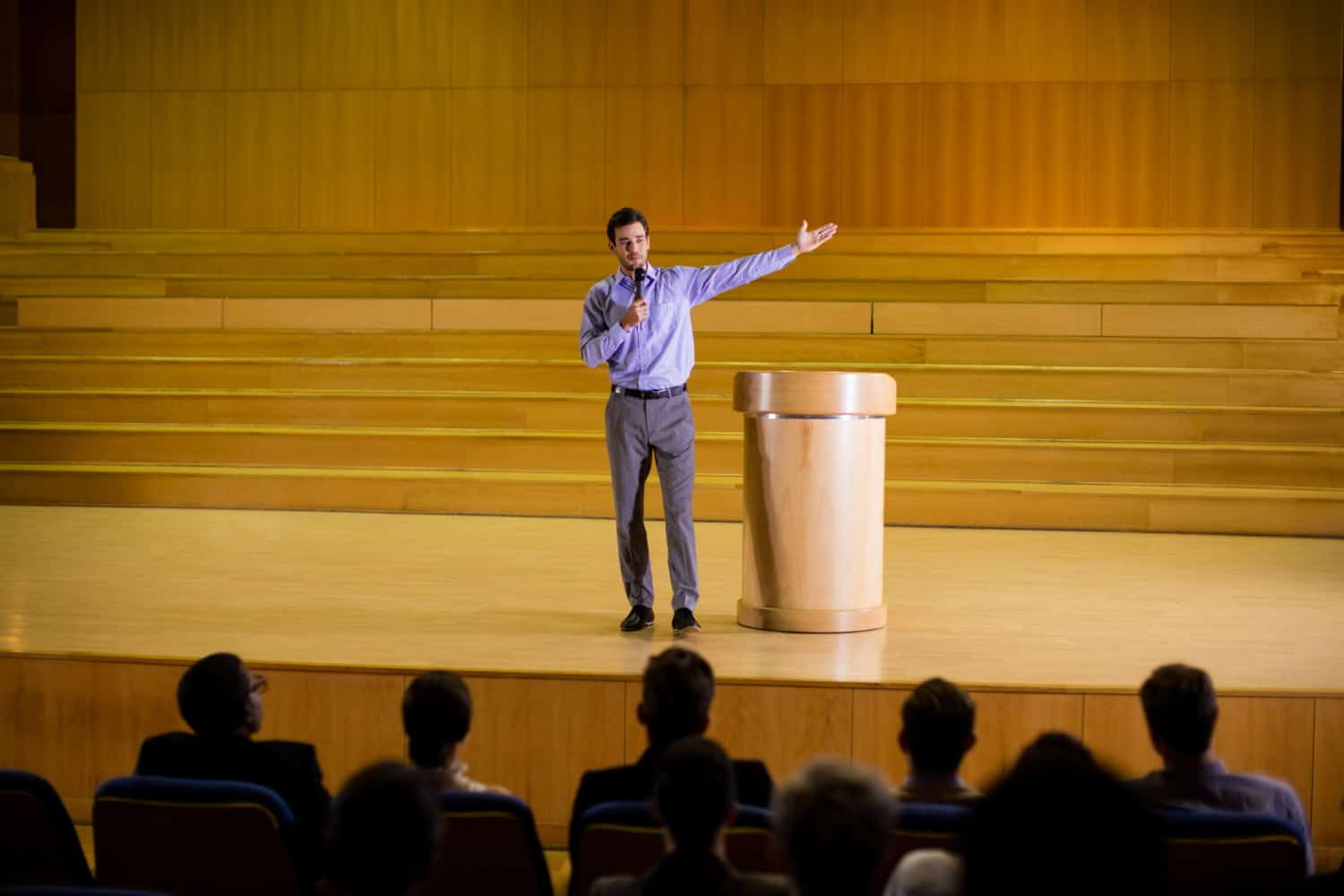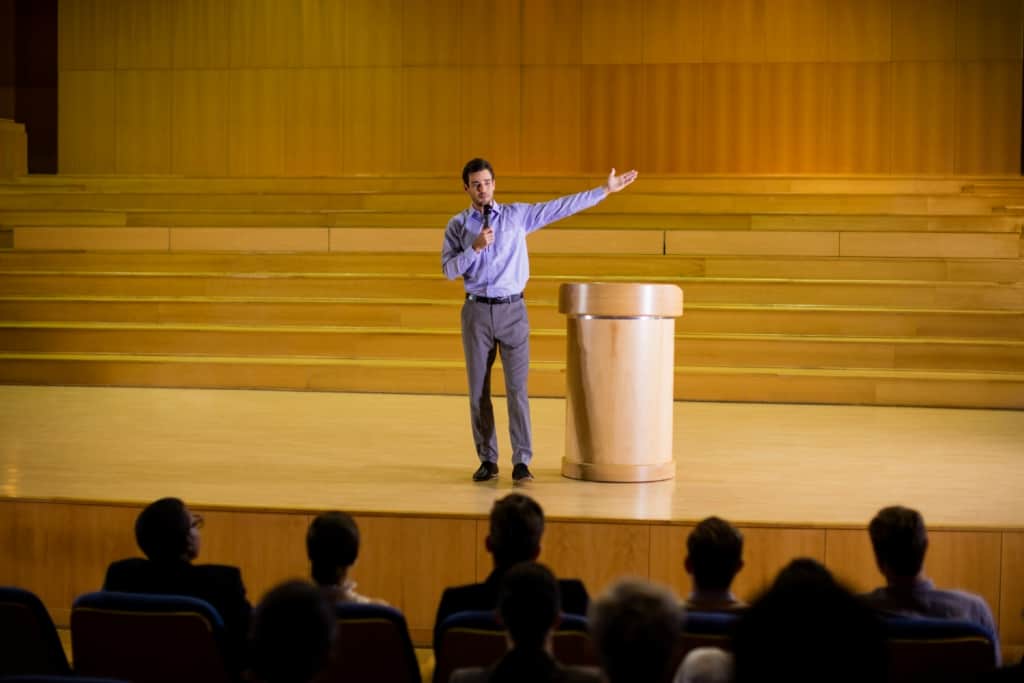 29 Motivational Speaking Topics
Why losing is necessary to succeed
The dress code is unnecessary for office employees
Parents should become their kids' best friends
Effective listening is more important than talking
Why it is important to support local businesses
How to turn Challenges into Opportunities
Underrated art of patience & silent observation
Why have personal boundaries important?
Life is a chain of ups and downs
Being honest about your own mistakes
Being a winner
Being a better role model to our children
Don't let others define who you are
Donations make you happy
Protech environment for the future generation
Being confident
Starting a healthy life by breaking a bad habit
Positive thinking changes your life
Effective leadership
Listening to your inner voice
Restarting a new career
Starting a healthy life
Women's place at work
To be successful, you have to be disciplined
Time management
Strategies for focusing on study and work
Tips for quick weight loss
Most inspiring moment
Balancing social life with studies
10 Random Interesting Topic For Speaking
You can use a spinner wheel to choose a random, weird speech topics, as it's humorous, or interesting topic to speaking
Thirteen is a lucky number
10 best ways to make your kids leave you alone
10 ways to annoy your parents
Hot girl problems
Boys gossip more than girls do
Blame your cats for your problems
Do not take life too seriously.
If men had a menstrual cycle
Control your laugh at serious moments
The game of Monopoly is a mental sport
20 Unique Speech Topics
Technology is a double-edged sword
There is life after death
Life is never fair for everyone
A decision is more important than hard-working
We live once
The healing power of music
What is the most ideal age to get married
Is it possible to live without the internet
Clothes do influence how people react to you
Untidy people are more creative
You are what you say
Boarding game for family and friend bonding
Gay couples can raise a good family
Never give money to the beggar
Crypto-currency
Leadership cannot be taught
Overcome the fear of Maths
Should exotic animals should be kept as pets
Why are so many beauty contests?
Giving birth to a twins
15 Topics for Public Speaking at University
The virtual classroom will take over in the future
Peer pressure is necessary for self-development
Go to career fairs is a smart move
Technical training is better than a bachelor's degree
Pregnancy is not the end of a student's university dream
Fake personas and social media
Ideas for spring break trips
Credit cards are harmful to college students
Changing a major is not the end of the world
The harmful effects of alcohol
Dealing with adolescent depression
Universities should have career counseling programs now and then
Colleges and universities should be free to attend
Multiple choice tests are better than essay tests
Gap years are a very great idea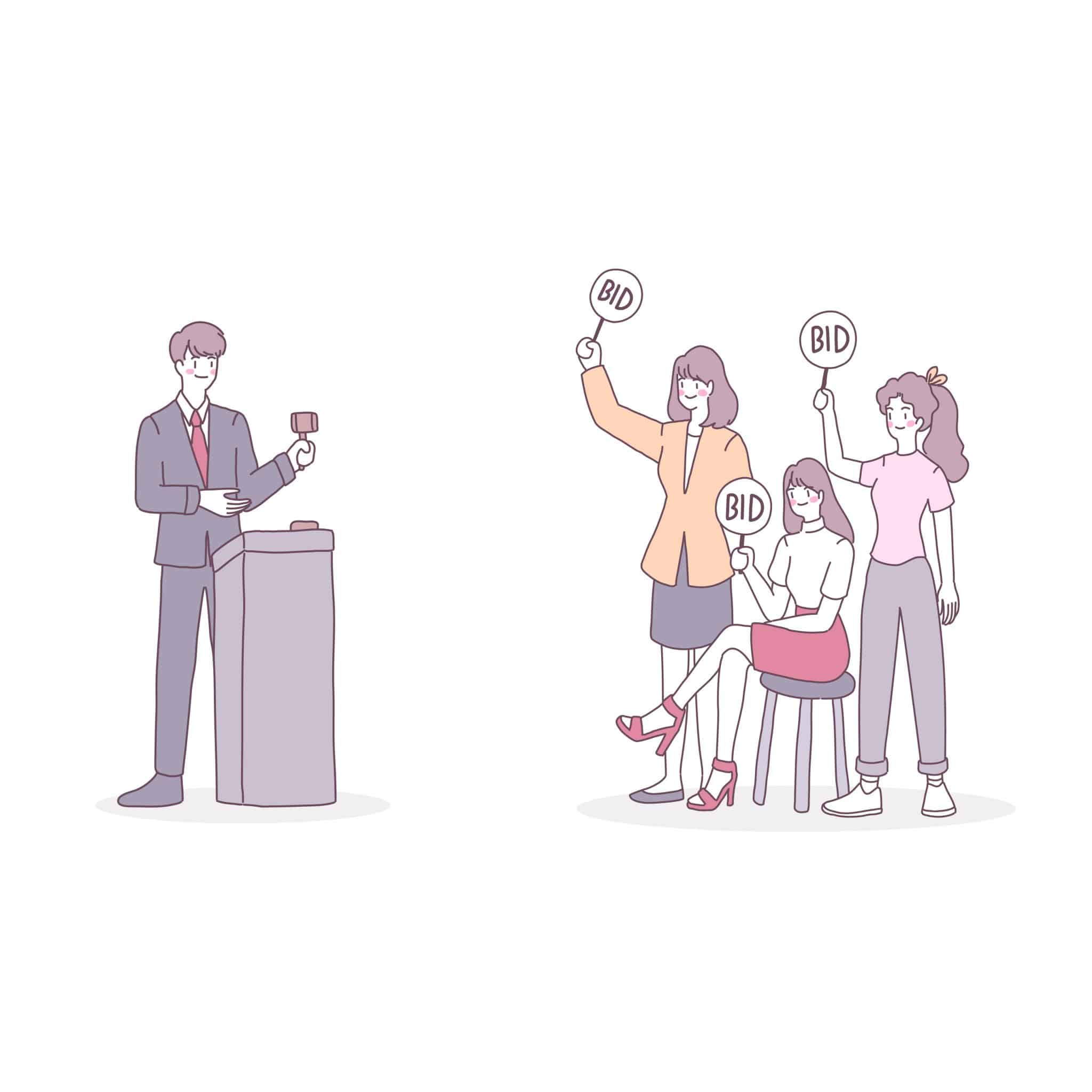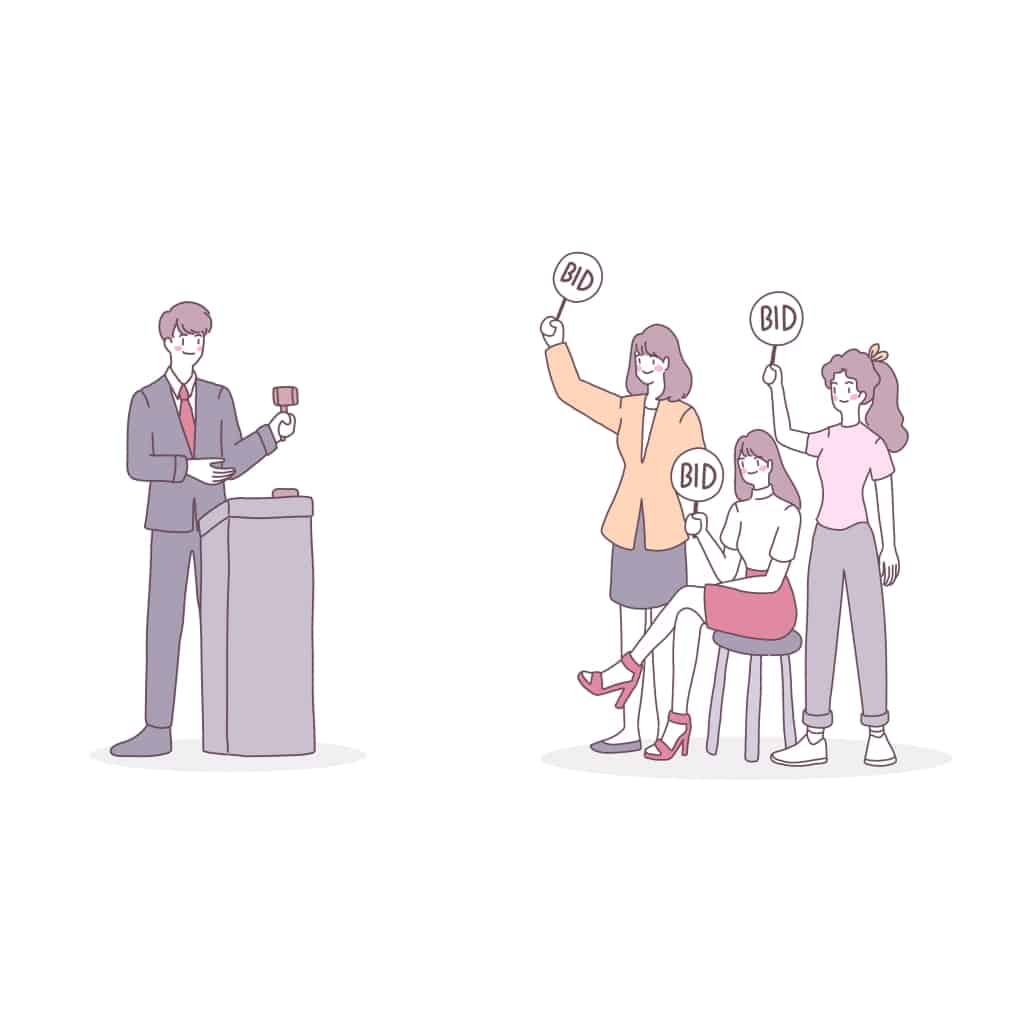 16 Topics for public speaking for college students
State colleges are better than private colleges
College dropouts are more successful than college pass outs
Beauty > Leadership skills while participating in college elections?
Plagiarism checks have made life more miserable
Decorating your college apartment with a low budget
How to be Happy Being Single
College students should live on campus
Saving money while in college
Education should be available to everyone as a human right
How we undermine depression by normalizing it
Pros and cons of community college vs. a four-year college or university
Media psychology and communication relationship
Why are so many students afraid of public speaking?
How is Emotional Intelligence measured?
How to pick up a topic for your graduation project
Can a hobby turn into a profitable business?
17 Speaking Topics for Students
Teachers should be tested like students.
Is higher education overrated?
Cooking should be taught in schools
Boys and girls are potentially equal in every aspect
Are birds comfortable in the zoo?
Online friends show more compassion
Consequences of cheating in exams
Homeschooling is better than normal schooling
What are the best ways to stop bullying?
Teens should have weekend jobs
School days should start later
Why reading is more beneficial than watching television?
TV shows or movies about teenage suicide encourage it or prevent it?
Students should be allowed to have cell phones in elementary, middle, and high school
Internet chatrooms are not safe
Spending time with your grandparents
Parents should let students fail
You can take one of the ideas above and turn them into an interesting topic for speaking.
How to Make your Speech Better!
#1: Outline Public Speaking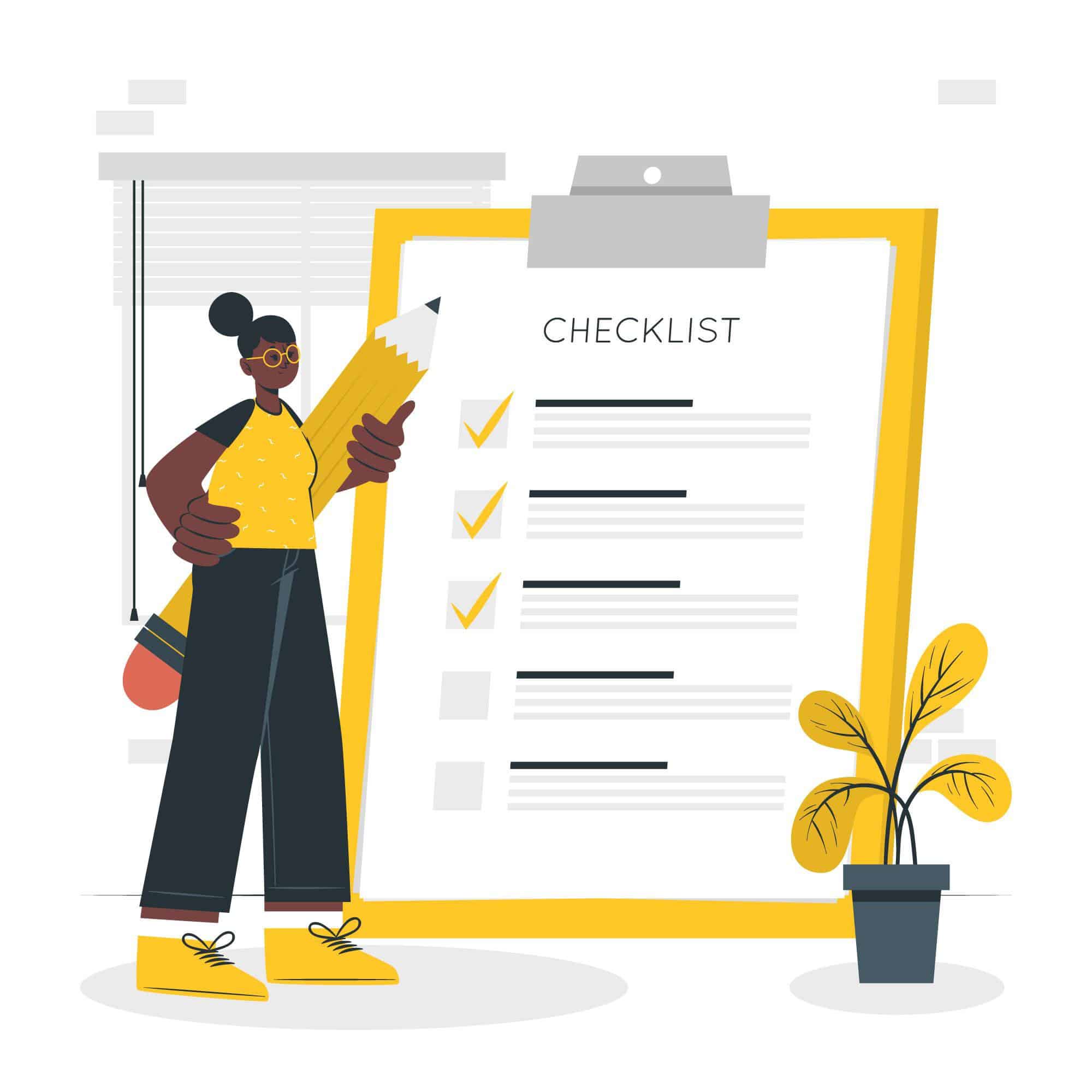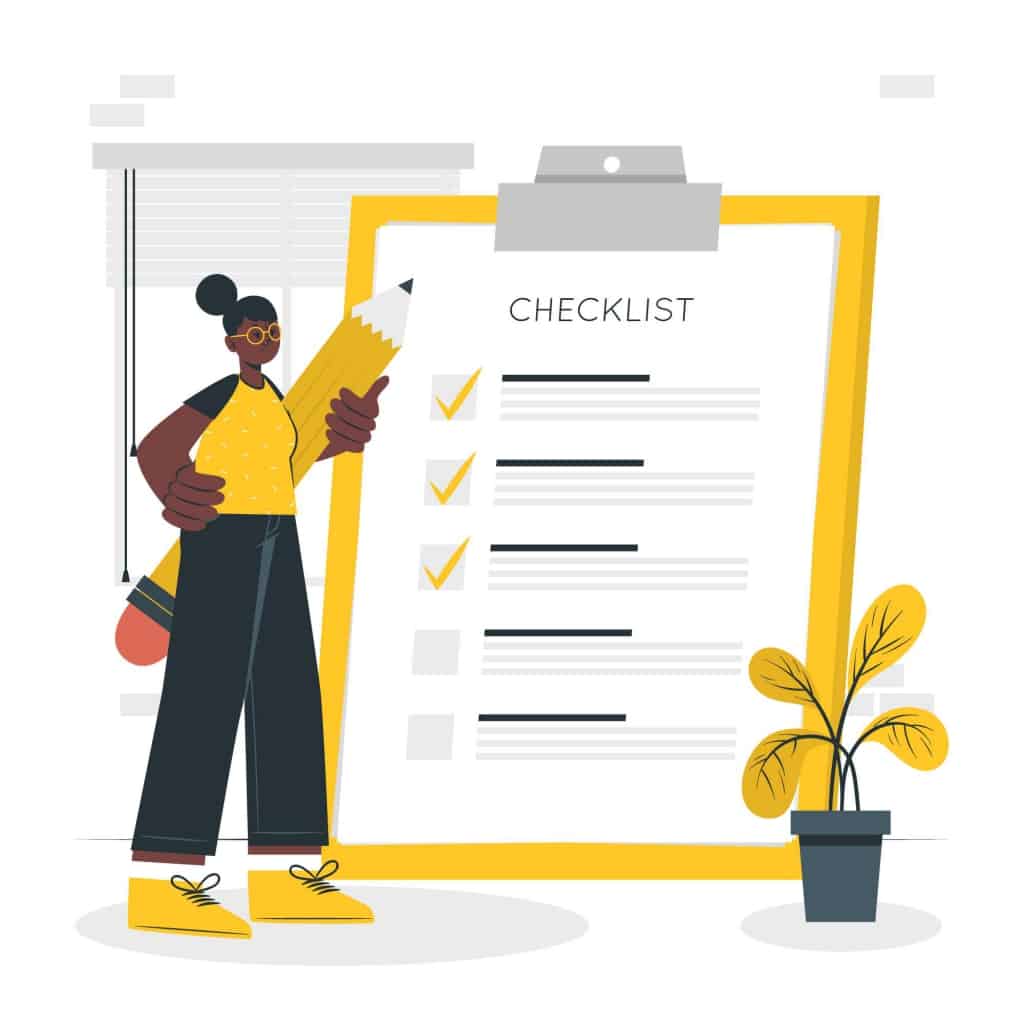 An Interesting topic for speaking makes an excellent speech if it has a clear structure. Here is a typical example:
Introduction
A. Capture the audience's attention
B. Introduce the main idea you are talking about
C. Talk about why the audience should listen
D. Brief overview of the main points of your speech
Body
A. First main point (spoken as a statement)
Subpoint (spoken as a statement, supporting the main point)
Evidence to support the main point
Any other potential sub-points, interpreted in the same way as 1
B. Second main point (expressed as a statement)
Subpoint (expressed as a statement; supporting the main point)
(Continue to follow the organization of the First Main Point)
C. Third main point (expressed as a statement)
1. Subpoint (expressed as a statement; supporting the main point)
(Continued to follow the organization of First Main Point)
Conclusion
A. Summary – A brief review of the main points
B. Closing – Complete speech
C. QnA – Time to answer questions from the audience
#2: Craft and Deliver an Interesting Inspirational Speech
Once you have chosen your ideal topic, now it is time for you to begin preparing content. Preparation is the key to delivering an impressive speech. You need to work hard to make sure each paragraph of your speech is informative, clear, relevant, and valuable to listeners. There are some guidelines and tips that you can follow to make your speech expressive and effective.
Research your speech topic
It can be time-consuming and frustrating at the beginning but believe it or not once you adopt the right mindset and passion, you will enjoy the process of looking for different information. Make sure you follow the audience-centric and fill your knowledge gaps. Because above all, your goal is to educate, persuade or inspire your audience. Therefore, read everything that is related to the topic you are exploring as much as you can.
The best way to make sure your speech is spoken perfectly is to work on your draft which lists important outlines. It is the plan to help you stay on track, at the same time, ensure your paper is organized, focused, and supported. You can write down all the points and possible transitions between paragraphs.
Make sure you avoid the fluff and superfluous words that make your speech sounds cliche or boring. Put it shortly and concisely as Winston Churchill once said, "Short words are best, and old words, when short, are best of all." However, don't forget to stay true to your own voice. Moreover, you can ultimately use a sense of humor to engage your listeners but don't overuse it if you don't want to be blamed for the offense.
Support your main idea with persuasive examples and facts
There are a variety of useful sources that you can facilitate such as library sources, peer-reviewed academic journals, newspapers, Wikipedia… and even your personal library sources. One of the best inspiring examples can come from your own experience. Using anecdotes from your own life or someone that you know can stimulate the audience's heart and mind at the same time. Additionally, you can quote reputable sources to prove your point of view more solid and persuasive.
Ending your speech with a strong conclusion
In your closing, restate your opinion, and exert the audience's heartstrings at the last time by summarizing your points in a short and memorable sentence. Besides, you can call for action by giving the audience challenges which leave them motivated and remember your speech.
Keeping on practicing is the only way to make your speech perfect. Don't worry if you are not a good speaker. Again, practice makes perfect. Practicing before the mirror repeatedly or getting feedback from professionals will help you to build confidence and coherence while speaking.
Using AhaSlides to brighten up your speech
Make use of this powerful tool as much as possible. Engaging visual presentation slides will absolutely help you capture the audience's attention at the beginning as well as at the end of the speech. AhAslide is easy to use and portable for edit on almost devices. It is highly recommended by professionals around the world. Pick a template and have a go, your public speaking will never be the same again.
Takeaways
What are good speech topics? It can be difficult to choose an interesting topic for speaking from among such a wide variety of ideas. Think about which of the above topics you are most knowledgeable about, most comfortable with, and which opinions can be highlighted.
Follow AhaSlides' articles on public speaking to improve your public speaking skills and make your speaking more attractive than ever!
FAQ
Frequently Asked Questions
---
Got a question? We've got answers.
The 6 steps include:
(1) Identify the theme and purpose of the speaking event
(2) Know your audience 
(3) Share your personal knowledge and experience
(4) Catch any latest related news
(5) Make a list of possible ideas
(6) Make a short topics list 
Interesting topics are important for a speech because they help to capture the audience's attention and keep them engaged throughout the presentation. When the audience is interested in the topic, they are more likely to be receptive to the message and to remember the key points of the speech.
Shorter speeches can be just as effective if they are well-crafted and delivered with impact. A short, powerful speech can leave a lasting impression on the audience and can be more memorable than a longer speech that rambles on. But please be aware that the length of a speech should be determined by the needs of the situation and the goals of the speaker.