If you're participating in a new cross-functional team at work, or a new project team, they can be someone from other departments or from other companies that you might not to closed or worked with before, and you want to make sure your readiness to commit and invest your skills and ideas to the team — especially if that team is high-performing. Thus, there is essential to hosting a meeting to gather new teammates together.
However, there is no surprise if you feel a little bit awkward and nervous since even the most experienced professionals have the jitters when having an initial meeting with a new team. If you are a leader and worry about failing to host productivity introductory meetings.
This article will give you a complete description, examples, and a guide about what makes introductory meetings successful.
In this article, you'll learn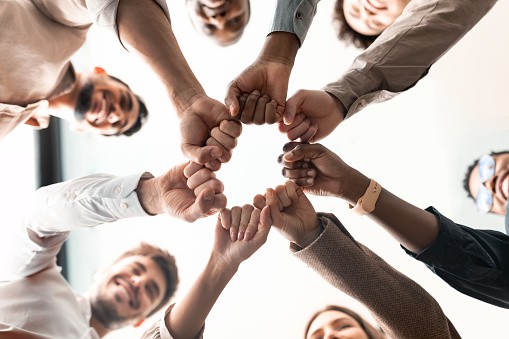 More Tips from AhaSlides
What's an Introductory Meeting?
An introductory or introduction meeting has quite the same meaning when it comes to the introduction to the team when it is the first time team members and their leaders meet each other officially, to determine whether the individuals involved want to build up a working relationship and commit to the team in the future. It aims to give team members time to stay together to get to know each participant's background, interests, and goals. Depending on your and your team's preference, you can set up introductory meetings formal or informal.
A standard introductory meeting agenda involves:
Introduce the goal of the meeting
Introduce leaders and each member
Discuss the team regulations, work, benefits, and treatments…
Time to play some games
End the meetings and take follow-up actions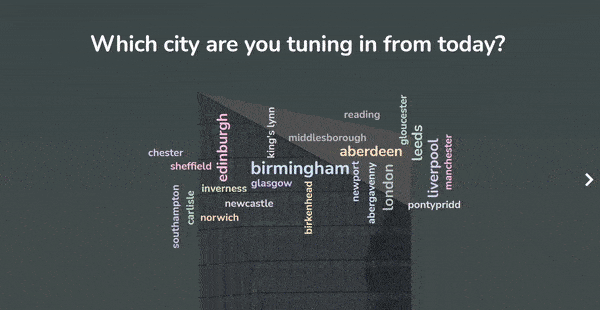 Free Live Presentation for your Introductory Meetings.
Get free templates to host your introductory meeting to get more funs with your new colleagues. Sign up for free and take what you want from the template library!
🚀 Free Live Templates ☁️
What's the Goal of the Introductory Meetings?
Boost teamwork and team cohesion
The very first goal of introductory meetings is to bring strangers to close teammates. If you have never seen each other before and know little about them, there will lack of cohesion and connection, which can affect team spirit and productivity. When people can discuss and unify team rules, appropriate rewards, and punishment, or know that their leaders are fair and faithful people, their teammates are humble, reliable, empathetic, and more, trust will and a positive work environment will be built among the team.
Break down tension and awkwardness
Productivity will likely be declined if employees work in a pressured workplace environment. It is also not good if employees scare their leader rather than be inspired by them. Introductory meetings can help the new teams feel more confident to share their ideas and opinions. They also easily start to make friends, communicate, and lessen awkwardness for further collaboration. For example, a team member is not hesitant to speak out and ask for help when they are unable to meet deadlines.
Helps structure and align standards and practices
Emphasis on the rules and regulations is an important part of the very first introductory meetings. Failure to make it clear, fair, and straightforward at the beginning of teamwork can drive team conflict and miscommunication. On the contrary, if you can make the team follow the standards and practices, there will be resource efficiency due to a team's effectiveness and efficiency, at the same time, enhancing job satisfaction among team members who are part of a cohesive team.
How to Set up an Effective Introductory Meeting?
Introductory meetings can follow the standard meeting planning process with the 5 Ps: purpose, planning, preparation, participation, and progress. Depending on your time limitation, the number of participants, your team background, and the resources you have, you can set up formal or casual introductory meetings. The first impression is important. The more respect and trust that your team members will appreciate when you show organized and considerate meetings.
It is about setting goals for the meetings. Be clear and concise when you list out the goals of the meetings so that you can easily bring everyone back into focus if a participant gets distraction by unrelated activities. You can consider structuring goals by arranging a goal pyramid that outlines each set of goals at various levels.
The first thing new team leaders should do is plan details or develop an agenda. When you have something to refer to, trying to remember everything by yourself relieves stress. You can create a template using a slideshow via PowerPoint or online customizable templates or handwritten cue cards.
This part involves some activities such as Preparing the meeting introduction script and Reviewing the agenda before starting an official meeting. It will be easier for you to speak all key information and focus on the agenda with the support of speaker notes or script when you suddenly slip your mind.
Don't forget to encourage new members to ask questions and engage in interactive activities during the meetings. If others seem so hesitant, ask them for their opinions. Make sure everyone in the team has the chance to speak out not just focus on the extrovert members. You can host a live poll so that some introverts can share their opinions directly.
You should wrap up your meeting with a summary and inform actions for the next steps. And, following up after a meeting is a crucial part, you can consider of making a final decision and document them.
Tips to Set up an Introductory Meeting Successfully?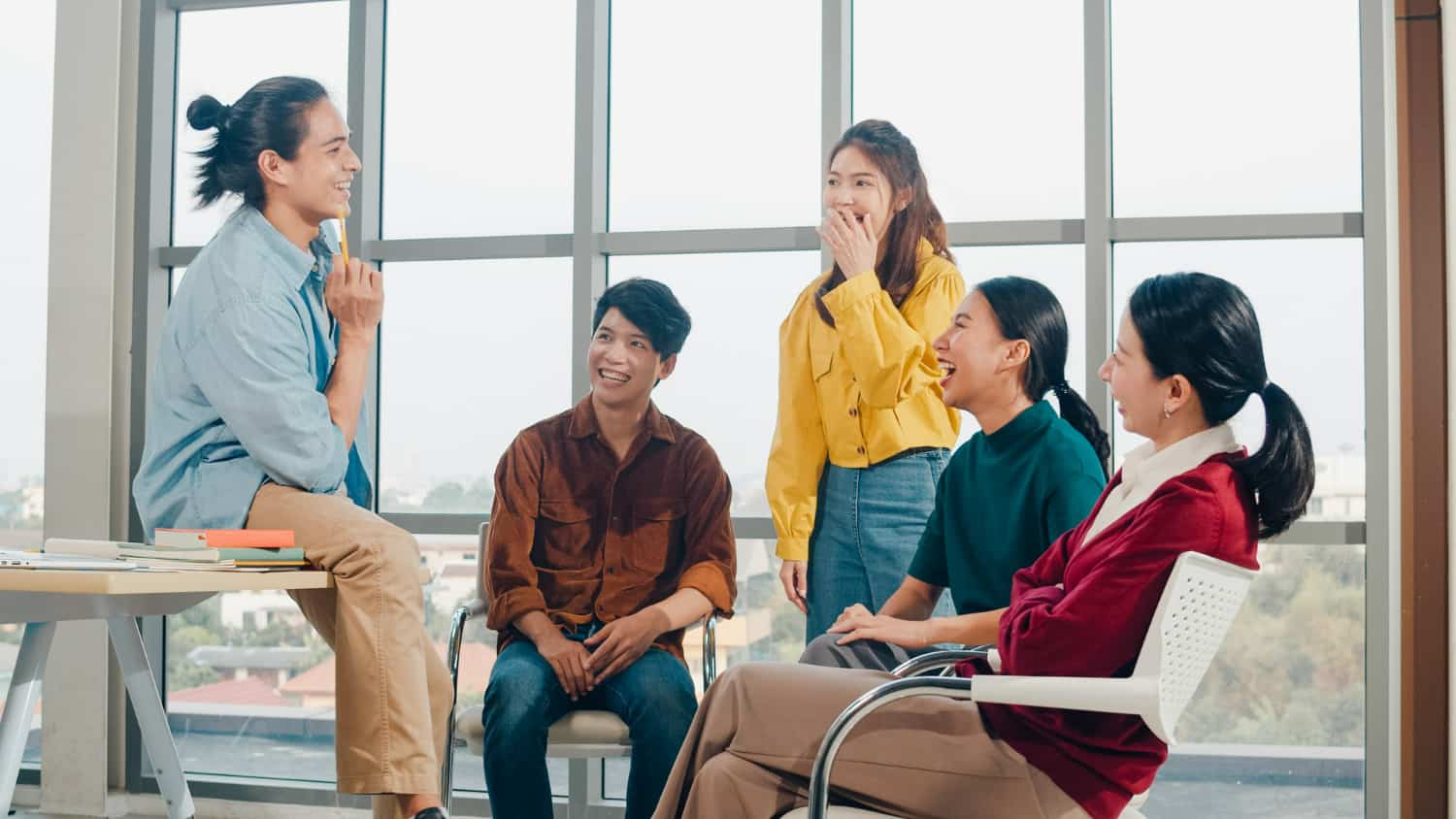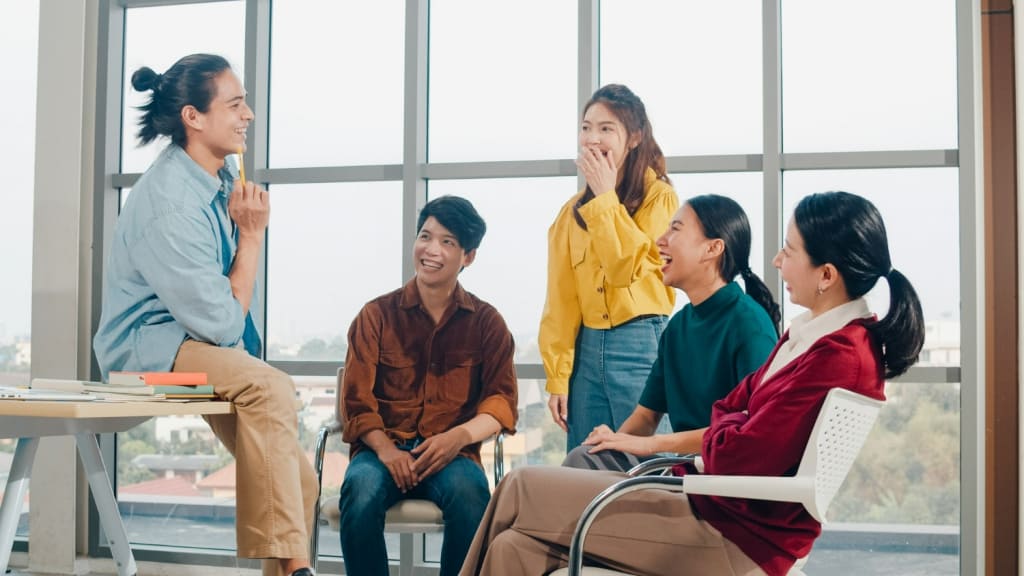 Start an introduction with "we"
The team works on the collaboration between team members to achieve common goals not to show personal talents. Therefore, it is significant to emphasize the sense of "we" culture. Try to use "we: rather than "I" as much as possible in your introductory slides and the entire meetings, except for the personal introduction. This ultimately encourages the team to collaborate more efficiently because they understand they are sharing a coherent vision and are dedicated more to working for the team rather than for themselves.
How to kick off the introductory meetings in the most exciting ways? As all the members are new to each other, as a host, you can consider starting with some quick icebreakers. You also can set up 2 to 3 games and quizzes, and brainstorming sessions to let others have time to share their personality, talents, and thinking; communicate and work with others to improve team cohesion and workplace culture and connection. For example, you can try some games like Circle of appreciation, Scavenger hunts, Would you rather…
Usually, highly productive meetings, can last from 15- 45 minutes, especially introductory meetings, which should be controlled in 30 minutes. It is enough time for new teammates to get to know each other, introduce themselves briefly, and collaborate with each other in a few simple and fun team-building activities. You also have set time limits for different sections to make sure your time isn't running out while you still have a lot to cover up.
Use an interactive presentation tool
You can make your introductory meetings become more funny, engaging, and thrilling by using AhaSlides, the top interactive and collaborative free online presentation tool. With hundreds of well-designed poll templates, icebreaker templates, live quizzes, and games, you are not worried of the meeting design will consume your time and money. You can freely create different types of questions to challenge your employee. Or You can surprise them with a live and interactive Spinner Wheel of Prizes with random gifts to reward their participation.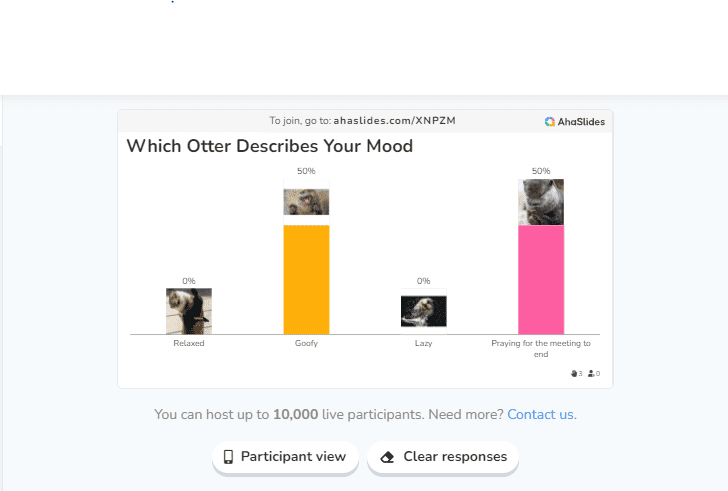 Key Takeaways
It is beneficial for your team to start teamwork with a new team by taking advantage of introductory meetings. Setting up a very first meeting can be challenging and imitating. When you are in the preparation process, don't hesitate to seek support even if you are a PowerPoint master. You can definitely make your work easier and save your day with AhaSlides.