What are your favorite Learning Channels on YouTube?
Most of us have grown deeply understanding of the significance of education. We enroll in classes and purchase books to advance our knowledge. We go abroad to study in wealthy nations to receive higher-quality education. Education is an extremely expensive process, and not everyone can afford it.
But that issue is now resolved, so we can stop worrying about it. Since it is far less expensive for us to learn remotely. YouTube is an online learning platform that aims to provide everyone with a global learning experience covering a wide range of subjects, for example, life hacks, K-12 knowledge, trending information, technical and soft skills, and self-help.
According to a recent study by Feedspot, there are over 5 million educational and learning channels on YouTube. The top 100 learning channels on YouTube have over 1 billion subscribers and generate over 100 million views per month. Let's be fair, it is quite overwhelming to look for suitable learning channels on YouTube. If you don't know where to start and what to watch, here suggest you the top 14+ popular learning channels to help you start your learning journey for free, effective, and meaningful.
Table of Contents:
Tips for Better Engagement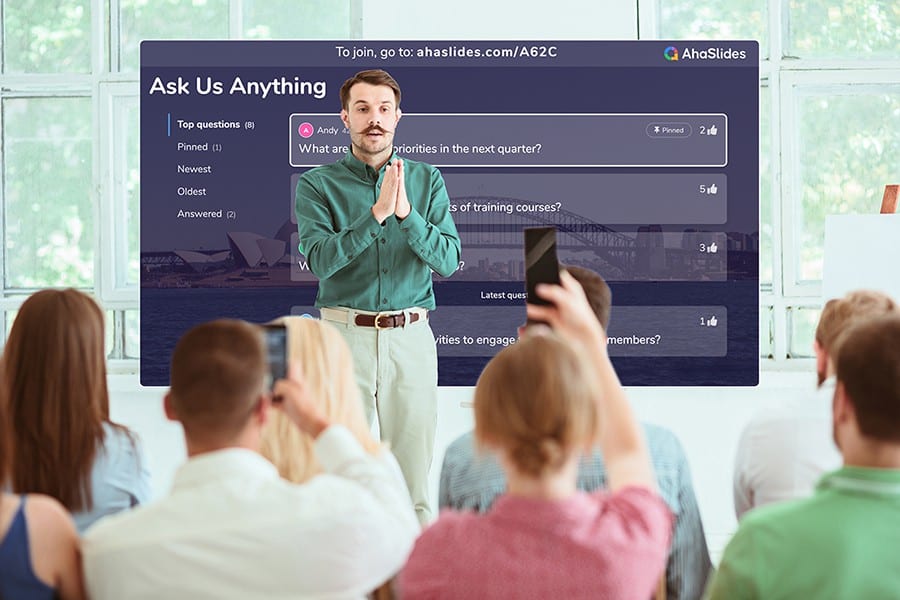 Get your Students Engaged
Start meaningful discussion, get useful feedback and educate your students. Sign up to take free AhaSlides template
🚀 Grab Free Quiz☁️
Best Learning Channels on YouTube for Knowledge Acquisition
On YouTube, there are numerous educational channels available. We have compiled the top learning channels on YouTube that earned recognition from YouTube. They cover a wide range of subject matter topics about the world around us, mental health, common knowledge, economy, politics, and personal development.
Ted-Ed- Lessons Worth Sharing
Age: Young people.
Length: 5-7 minutes/video
One of the most amazing learning channels on YouTube, TED-Ed, with a commitment to developing lessons worthy of sharing, is an extension of TED's goal of spreading great ideas. There are plenty of practical, everyday answers, such as how to manage emotions or why your jeans wear out so quickly.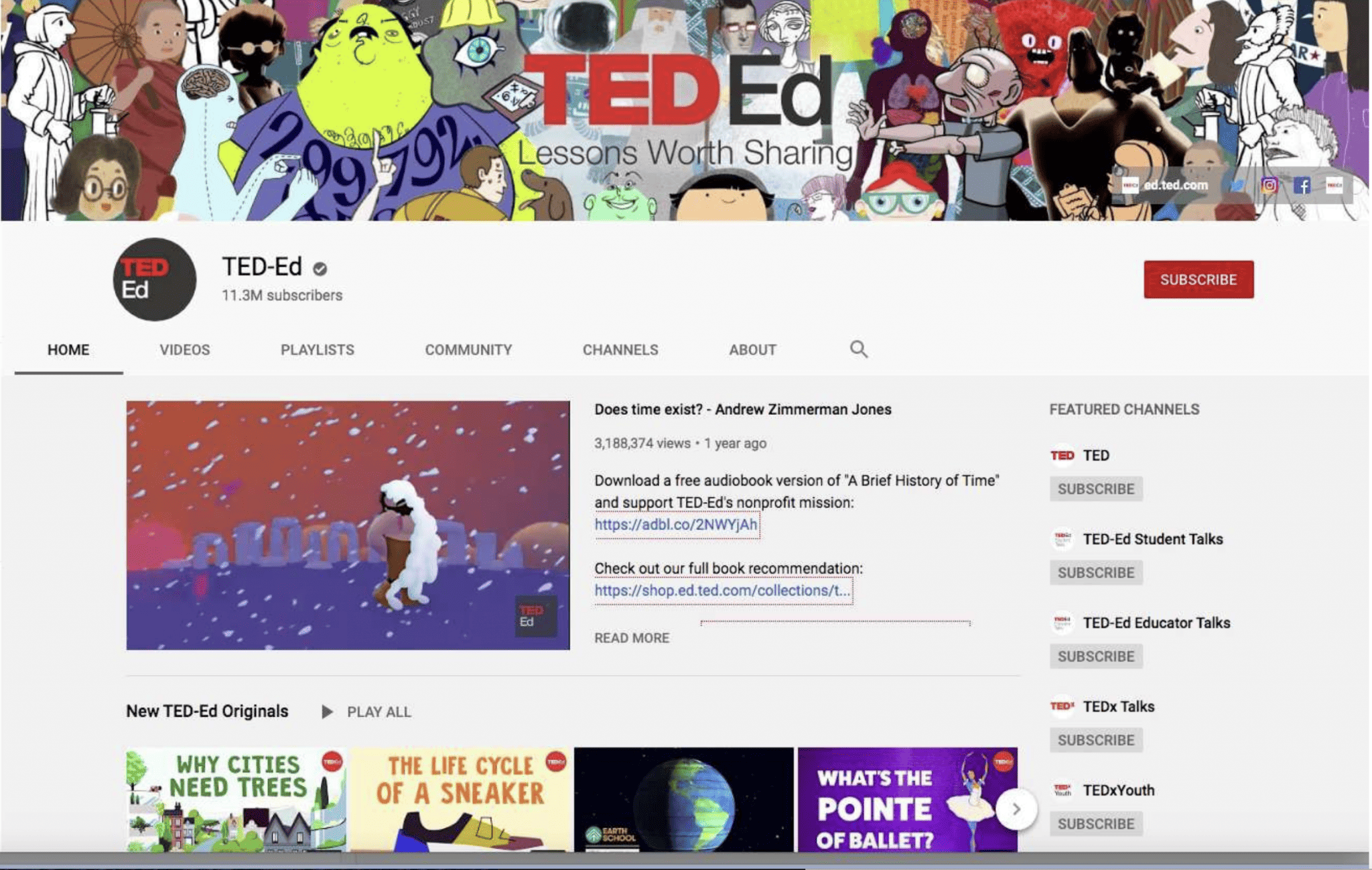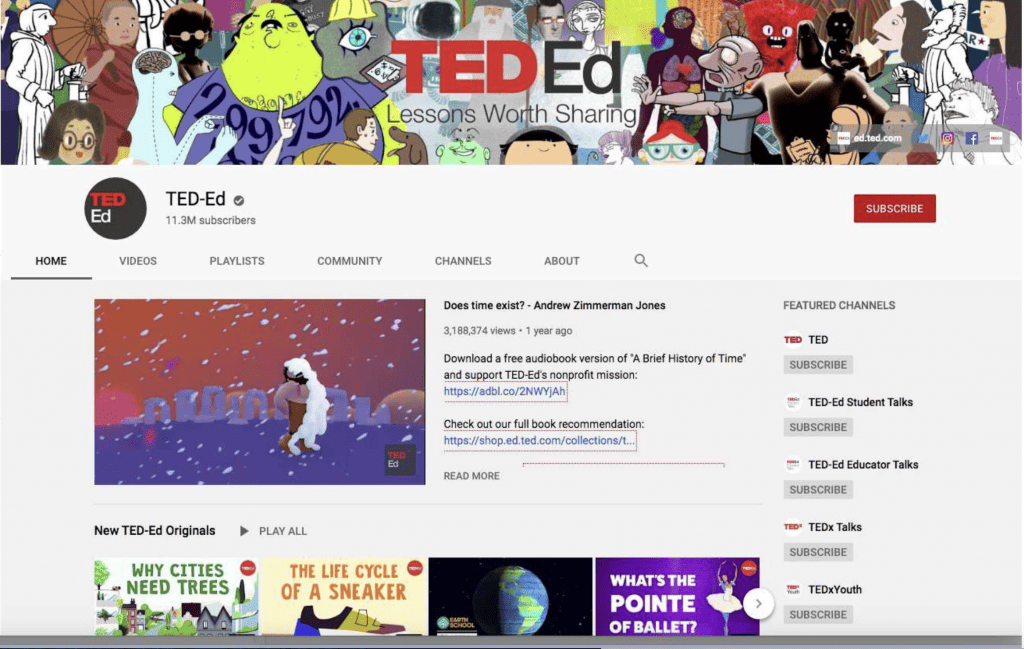 Khan Academy – Non-profit Education
Age: All ages
Length: Depends on topics
Khan Academy's library of trustworthy, standards-aligned practice and lessons, created by experts, includes math K-12 through early college, language, science, history, AP®, SAT®, and more. Everything is free for learners as well as instructors.
National Geographic – Science, Exploration And Adventure
Age: All ages
Length: 45 minutes/episode
National Geographic is a reliable source for your students on a wide range of themes such as history, science, and Earth exploration. Furthermore, the program evolved to increase environmental awareness and inspire love for the planet.
BigThink- Smarter, Faster in Economy
Age: 16+
Length: 6-10 minutes/video
Big Think is the leading source of expert-driven, actionable, educational content — with hundreds of videos, containing experts spanning from Bill Clinton to Bill Nye. Learners can be influenced by actionable lessons from the world's greatest thinkers & doers.
Simple History – Learn History with Fun
Age: All ages
Length: 6-20minutes/video
Simple History is an English YouTube channel that creates entertaining animated instructional history videos. It is the Best History YouTube Channel for History lovers, covering thousands of years of history, something few documentary filmmakers would ever consider attempting.
CrashCourse – K-12 Program Courses
Age: All ages
Length: 8-15 minutes
For those who are looking to increase high school academic standing, this learning channel is a good option. CrashCourse was created to educate a variety of disciplines such as world history, biology, and even psychology. To keep viewers informed and interested, a blend of historical video, informative drawings, and humor is used.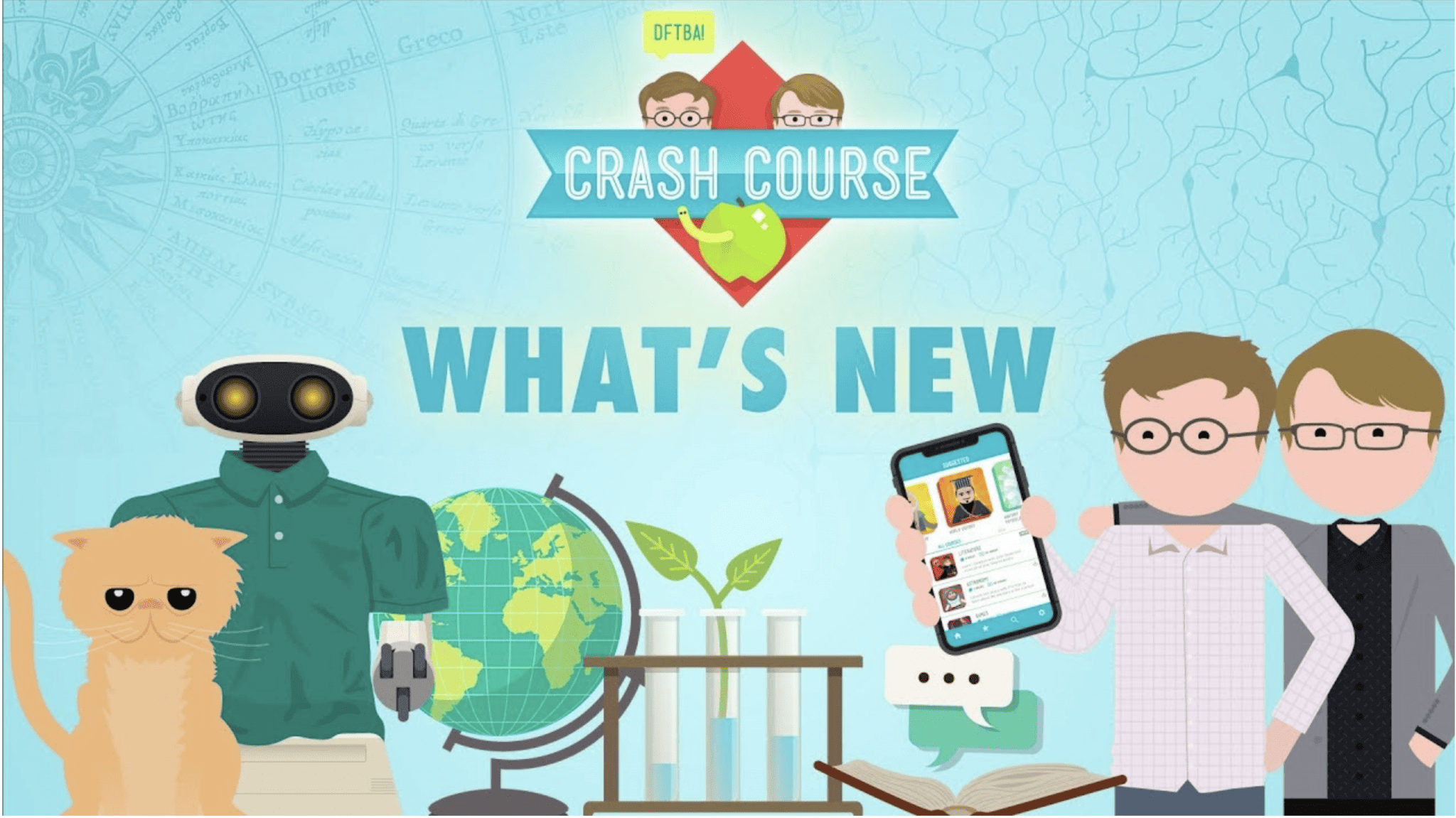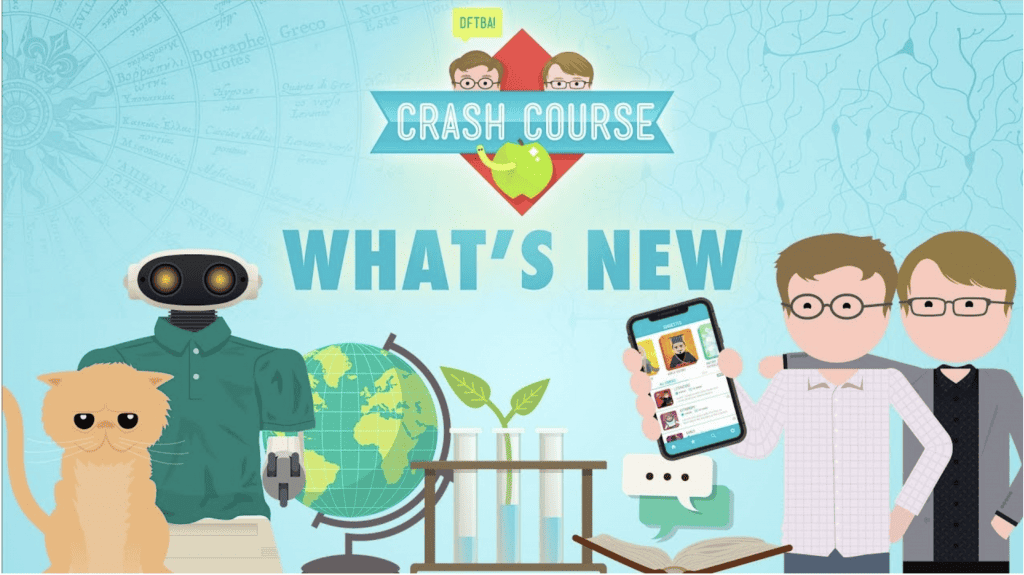 Bright Side – Kid's Curiosity
Age: Kids, tweens, and teens
Length: 8- 10 minutes/video
This is one of the best learning channels on YouTube that encourages children's curiosity. This instructional YouTube channel features videos that teach useful life hacks, mind-boggling riddles, and amazing facts about the world. Moreover, Interspersed with riddles and puzzles are various psychological and scientific factoids.
Best Learning Channels on YouTube Channels for Skills Acquisition
The YouTube channel not only provides information on various subjects but also helps you unlock your potential. YouTube's vast library of content boasts thousands of how-to guides to help teach new skills, from cooking makeup tips,…to learning musical instruments, writing skills, and coding. If you are a beginner and don't know where to begin, you can explore your abilities with these 7 top following learning channels on YouTube.
5-Minute Crafts – Learn, Create and Improve
Age: All ages
Length: 5-10 minutes/video
Like its name, the 5-Minute Crafts channel just takes five minutes to assemble and complete, these projects are extremely simple to make and follow. 5-Minute Crafts not only provides a plethora of simple-to-follow instructional craft videos that are ideal for children. It's also plenty more parenting tricks to look into.
Muzician․com – Learn to Play Music
Age: All ages
Length: Variety
Muzician․com is one of the cool learning channels on YouTube that teaches you how to use a range of various instruments, all of which are organized into playlists based on your degree of skill. From beginning up the ukulele to teaching oneself the cello, each instrument is properly catered for.
Smitha Deepak – All about Make-up
Age: Young people
Length: 6-15 minutes/video
Want to learn more about makeup? If so, you've come to the right place! Smith Deepak is a well-known makeup tutorial expert on YouTube. Smitha Deepak discusses skin care, makeup tutorials, beauty looks, and other topics. She provides excellent tips and tactics for doing makeup correctly and effectively.
Tasty – Unique Recipes
Age: All ages
Length: 10 minutes/video
"Learning cooking is never so easy", this channel is inspiring everyone to cook, from simple to complex cuisine. Tasty is one of the largest food networks in the world. You'll be motivated to taste foods from all over the world, and you'll learn a lot from their instructive movies.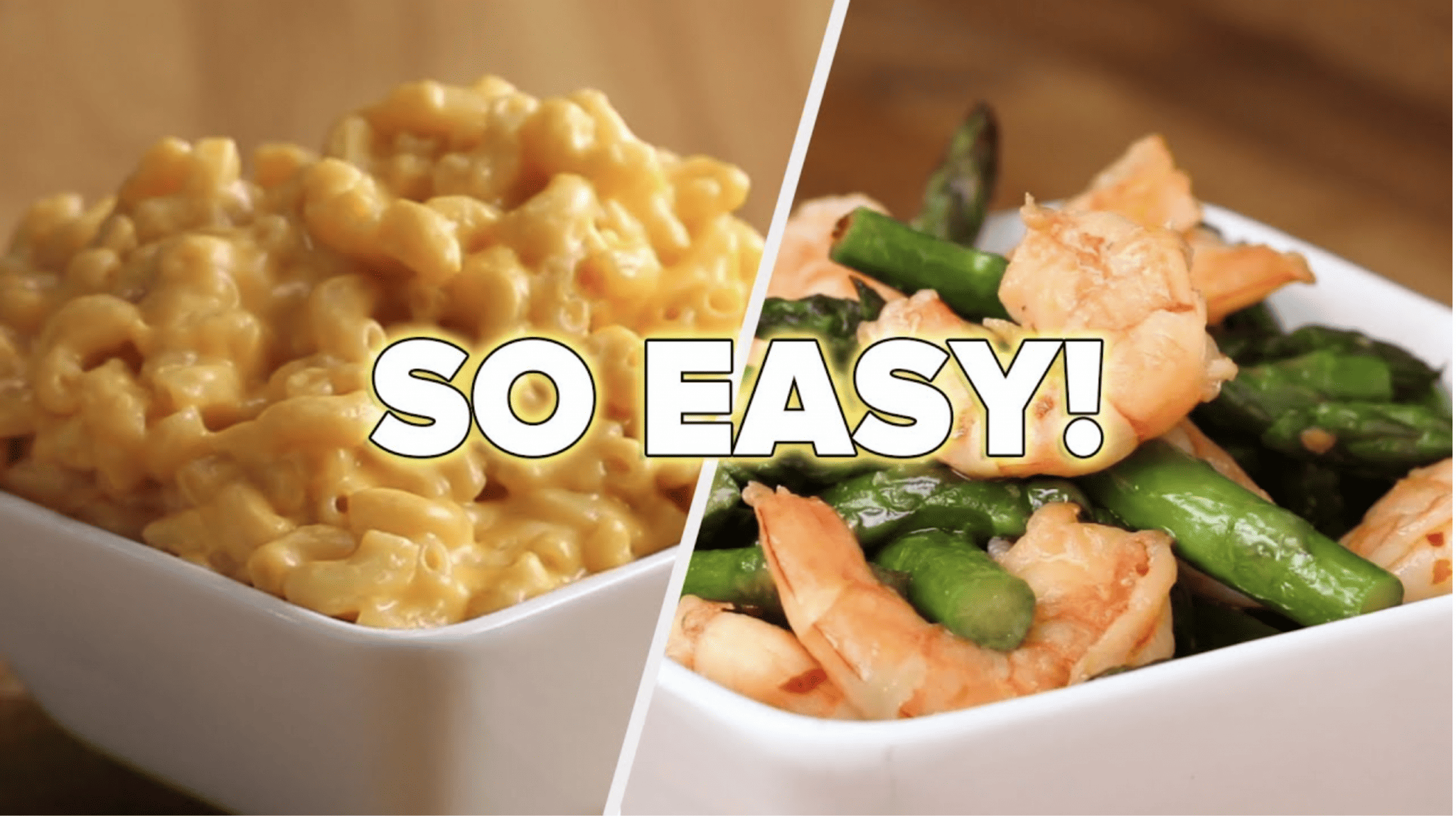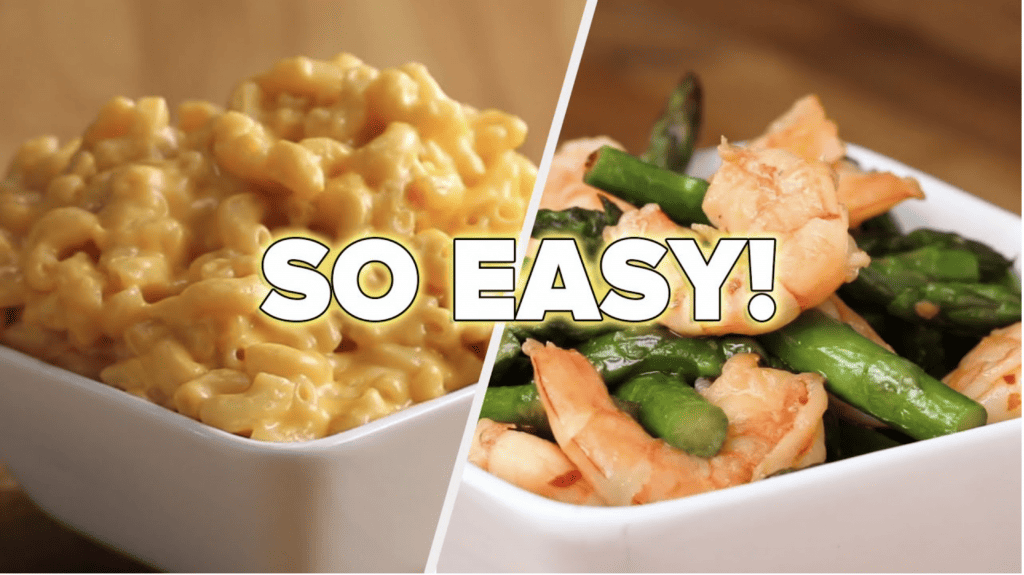 Talks At Google – Useful Content
Age: All ages, specific for Student and Writer
Length: 10 minutes/video
Google Talks is a global internal talk series produced by Google. The channel brings together the world's most significant thinkers, innovators, producers, and doers. If you wish to boost your writing abilities, Google's YouTube channel is full of interesting and useful content.
Learn It Training – World's Biggest Training Resource
Age: Adult
Length: 10 minutes/video
Compared to other learning channels on YouTube, this channel is one-of-a-kind. This channel is a great resource for those looking to learn more about Microsoft Office and improve their skills. You will increase your office IT skills as well as your job application by watching videos and creating an impact on recruiters.
Rachel's English – English in Real Life
Age: Young people, Adult
Length: 10 minutes/video
Rachel's English is one of the best English learning channels on YouTube for those who are looking for online resources on American English pronunciation. It focuses on pronunciation, accent reduction, and spoken English, with closed captioning available on all videos to assist non-native speakers. It also provides interview tips for employees to enhance their careers.
How to Improve Your YouTube Learning Channels?
In recent years we have seen a dramatic increase in the number of learning channels on YouTube in all kinds of fields, it seems like everyone can be an expert. While we no longer need to pay too much to earn knowledge and basic skills, users should be careful that many channels are not useful at all, and offer a kind of trash information and red flags.
To improve your channel content, don't forget to use interactive presentation tools like AhaSlides. This is a tool for you to customize your lectures with live polls, surveys, quizzes, word cloud, spinner wheel, and Q&A sessions, where you can make your audience engage and come back to your channel many times. Check out AhaSlides right now!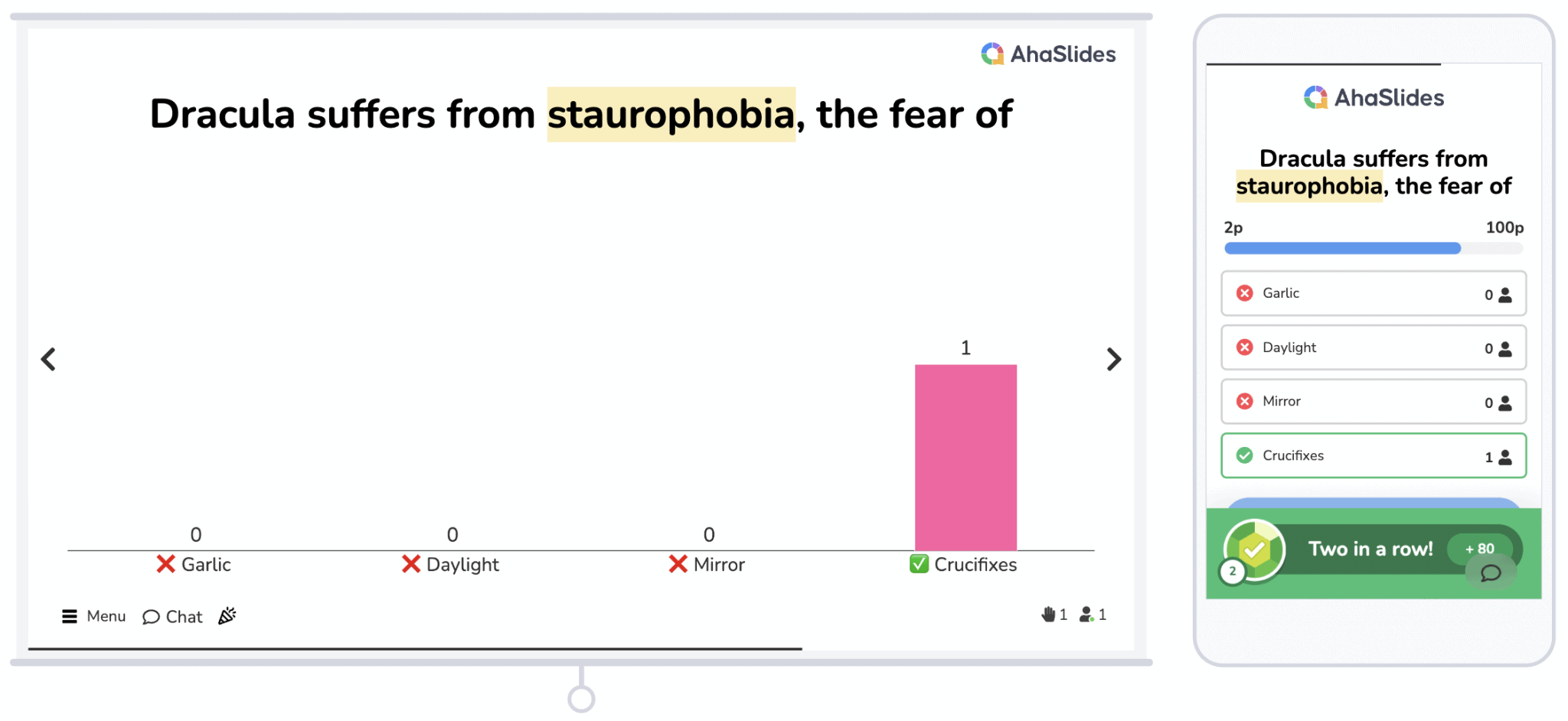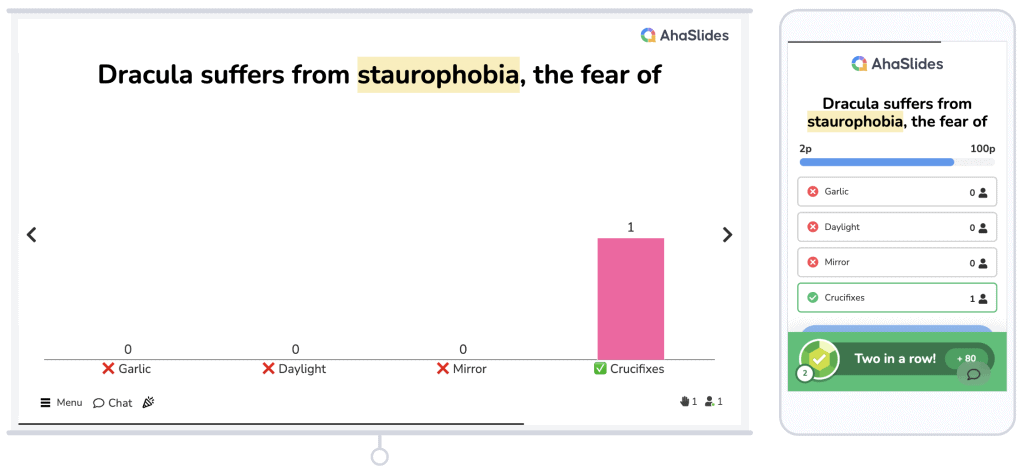 Frequently Asked Questions
What is the best YouTube channel to learn?
YouTube has been the go-to platform for entertainment with funny moments, news updates, or educational content. The best YouTube channel does not have a huge following. You simply need to select the program that interests you. If you are perplexed by too many alternatives, read this AhaSlide post.
What is the most followed educational channel on YouTube?
As of November 22, 2022, Cocomelon – Nursery Rhymes (USA) held the record for the most subscribers for an educational channel on YouTube with 147,482,207. Based on Social Blade's Educational Rank, Cocomelon has the top spot, with 36,400,000 subscribers, followed by Super Simple Songs – Kids Songs.
What is the YouTube channel for kids learning?
There are a variety of humorous YouTube channels that make instructional videos for kids including alphabets, numbers, mathematics, kids science, nursery rhymes, and many more themes. The top educational YouTube channels for children over the age of three are Kidstv123, Cosmic Kids Yoga, and Art For Kids Hub,…
What are learning channels?
A learning channel helps you identify learning activities available in a specific field, project, or region. Learning Channels content is curated by subject, project, or geographical specialists.