For the human resources department, the two-month "onboarding process" after hiring a new employee is always challenging. They must always find a way to help this "newbie" staff integrate quickly with the company. At the same time, build a strong relationship between the two to keep the employees' service longer. So, what are the best onboarding process examples?
To solve these two problems, it is necessary to have 4 steps combined with checklists that support the Onboarding Process successfully.
Table of Contents
More Tips with AhaSlides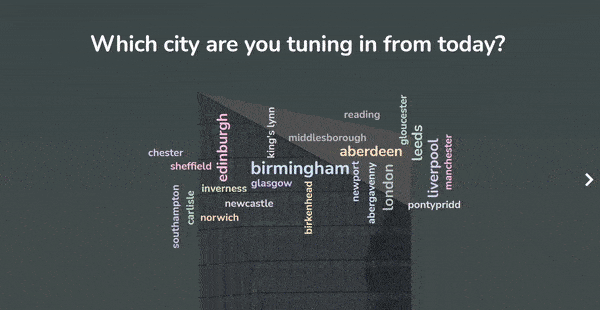 We have onboarding templates ready to go
Instead of a boring orientation, let's start a fun quiz to onboard your new employees successfully. Sign up for free!
🚀 Start Free Quiz ☁️
What is the Onboarding Process? | Best Onboarding Process Examples
The onboarding process refers to the steps a company takes to welcome and integrate a new hire into their organization. The goals of onboarding are to quickly get new employees productive in their roles and connected to the company culture.
According to experts and HR professionals, the onboarding process must be done strategically – for at least a year. What a company shows in the first days and months of employment – will have a significant impact on the employee experience, determining whether a business can retain employees. Effective onboarding processes often include:
Digital Onboarding – New hires complete paperwork, watch orientation videos, and set up accounts before their start date from any location.
Staged Start Dates – Groups of 5-10 new hires start each week for core onboarding sessions together like culture training.
30-60-90 Day Plans – Managers set clear goals for understanding responsibilities, meeting colleagues, and getting up to speed in the first 30/60/90 days.
LMS Training – New employees go through mandatory compliance and product training using an online learning management system.
Shadowing/Mentoring – For the first few weeks, new hires observe successful team members or are paired with a mentor.
New Hire Portal – A central intranet site provides a one-stop resource for policies, benefits information, and FAQs for easy reference.
First Day Welcome – Managers take time to introduce their team, give facility tours, etc. to make newcomers feel at home.
Social Integration – Post-work activities, luncheons, and colleague introductions help new hires bond outside official work duties.
Progress Check-Ins – Scheduling weekly stand-ups or biweekly 1:1s keeps onboarding on track by flagging challenges early.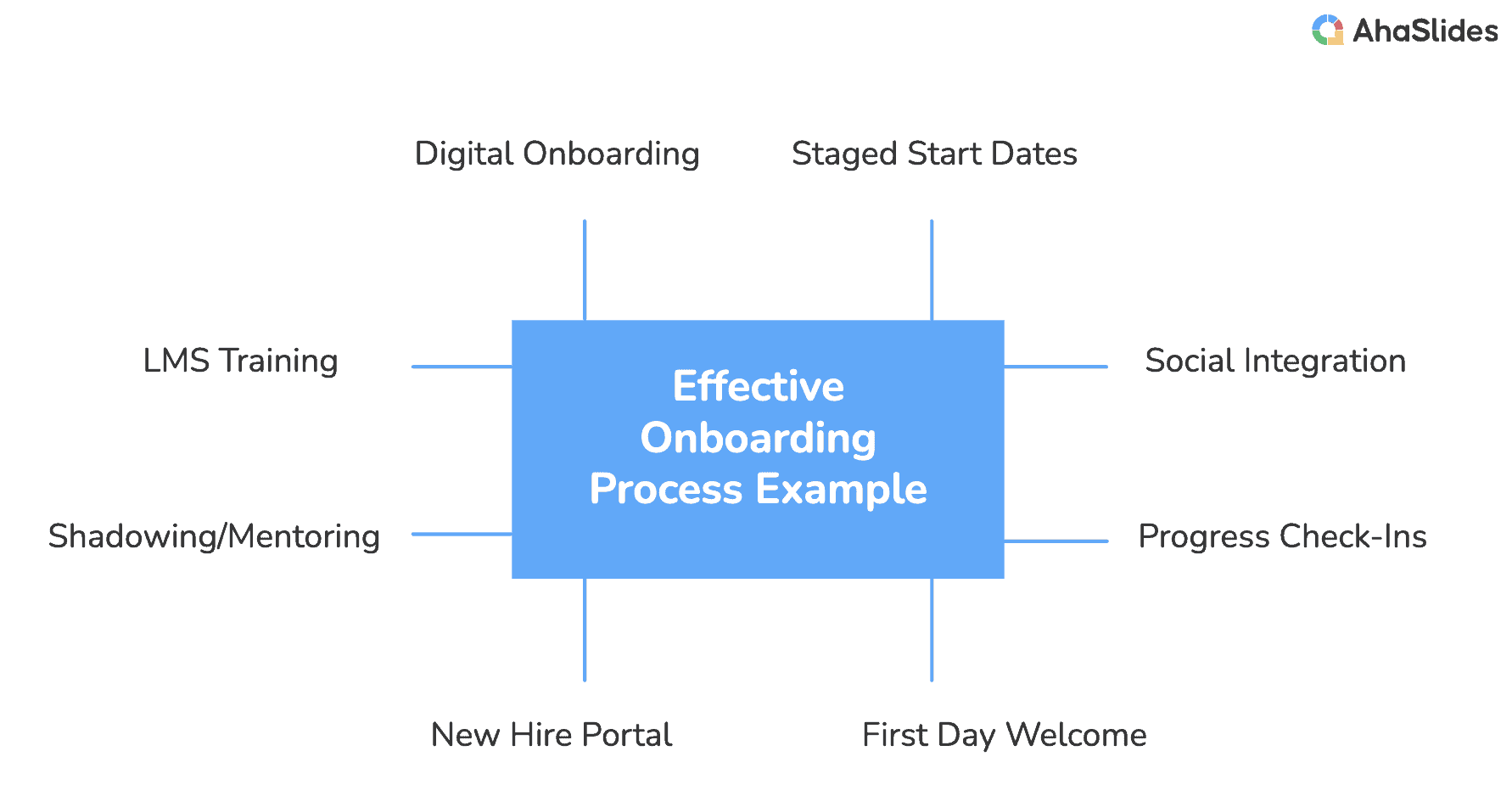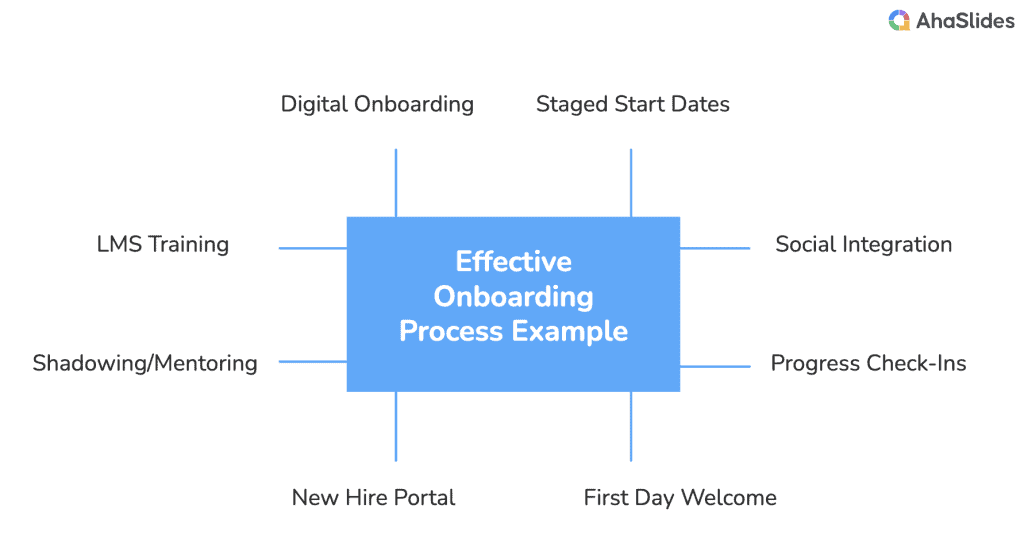 Benefits of the Onboarding Process
The onboarding process is not orientation work. The purpose of orientation is to get the paperwork and routine done. Onboarding is a comprehensive process, deeply involved in how you manage and relate to your co-workers, and can last a long time (up to 12 months).
An effective onboarding process will bring the following benefits:
Improve employee experience
If employees feel uncomfortable, they do not like the experience and corporate culture, so they can easily find another more suitable opportunity.
Effective onboarding is all about setting the tone for the entire employee experience. Focusing on corporate culture to ensure employee development is the way to ensure both employee and customer experience when in contact with the brand.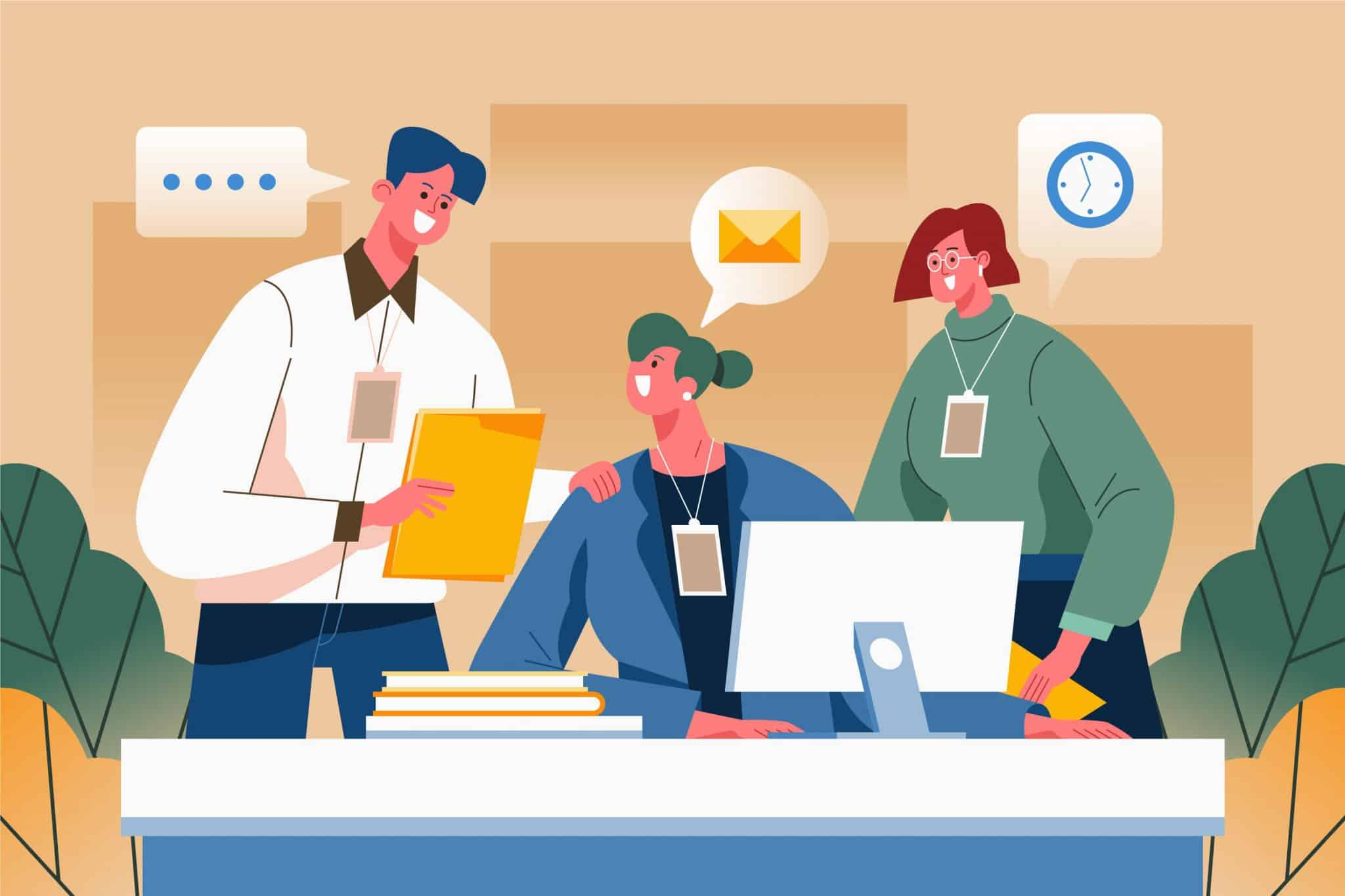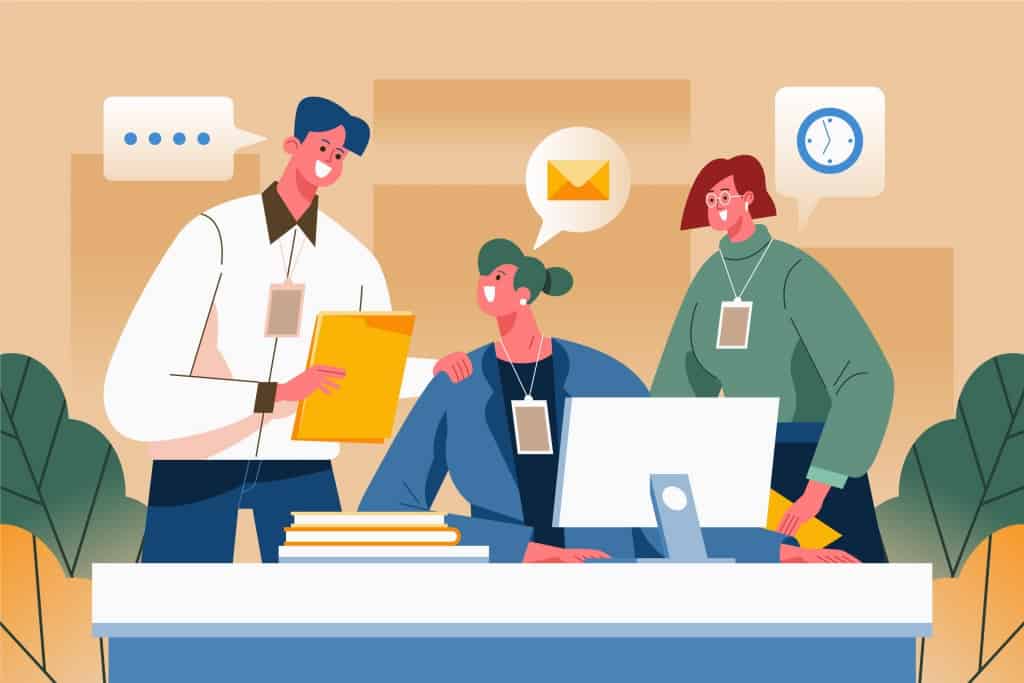 To minimize the worrying number of turnovers, the onboarding process will guide and create the best conditions for employees to work and grow, thereby building trust and engaging them more deeply with the organization.
If recruitment has taken a lot of effort to create the best experience for candidates to turn potential candidates into probationary employees for the business. Then onboarding is the "closing sales" process to bring full-time employees officially desirable.
The integration process provides an engaging employee experience that helps business owners retain talent and attract strong candidates.
Also, make sure to include new hires in your employee referral program, so they can easily showcase great talent from within the work network. The employee referral method is known to be faster and less expensive than using a service, so it is an effective channel for sourcing quality candidates.
How Long Should The Onboarding Process Take?
As mentioned, there are no strict rules about the onboarding process. However, it's important to be thorough during this process to maximize employee engagement and minimize employee turnover.
Many companies have a referral process that lasts only a month or a few weeks. This makes new employees feel overwhelmed with new responsibilities and disconnected from the rest of the company.
To ensure employees have the resources they need to get to know the company, train internally and feel comfortable doing their jobs as expected. Many HR professionals recommend that the process take about 30, 60 90 onboarding plan days, while some recommend extending it to as long as a year.
4 Steps of the Onboarding Process
Step 1: Pre-onboarding
Pre-onboarding is the first stage of the integration process, starting when a candidate accepts the job offer and carries out the necessary procedures to work at the company.
In the pre-referral phase, help the employee complete all the necessary paperwork. This can be called the most sensitive time for the candidate, with so many options ahead. Make sure to give the candidate plenty of time as they may be leaving their previous company.
Best onboarding practices
Be transparent about company policies that profoundly affect employees, including scheduling policies, telecommuting policies, and leave policies.
Review your hiring processes, procedures, and policies with your internal HR team or with external tools such as surveys and polls.
Give potential employees a task or test so you can see how they're doing, and they can see how you expect them to perform.
Step 2: Orientation – Welcoming New Employees
The second phase of the integration process for welcoming new employees to their first day at work, so they will need to be provided with an orientation to begin to adapt.
Remember that they may not know anyone in the organization yet, or know how to do their day-to-day work. That's why HR has to give a clear picture of the organization before they start their job.
The first day at work is best kept simple. During orientation, help new employees better understand the organizational culture and show them how their work might fit into this culture.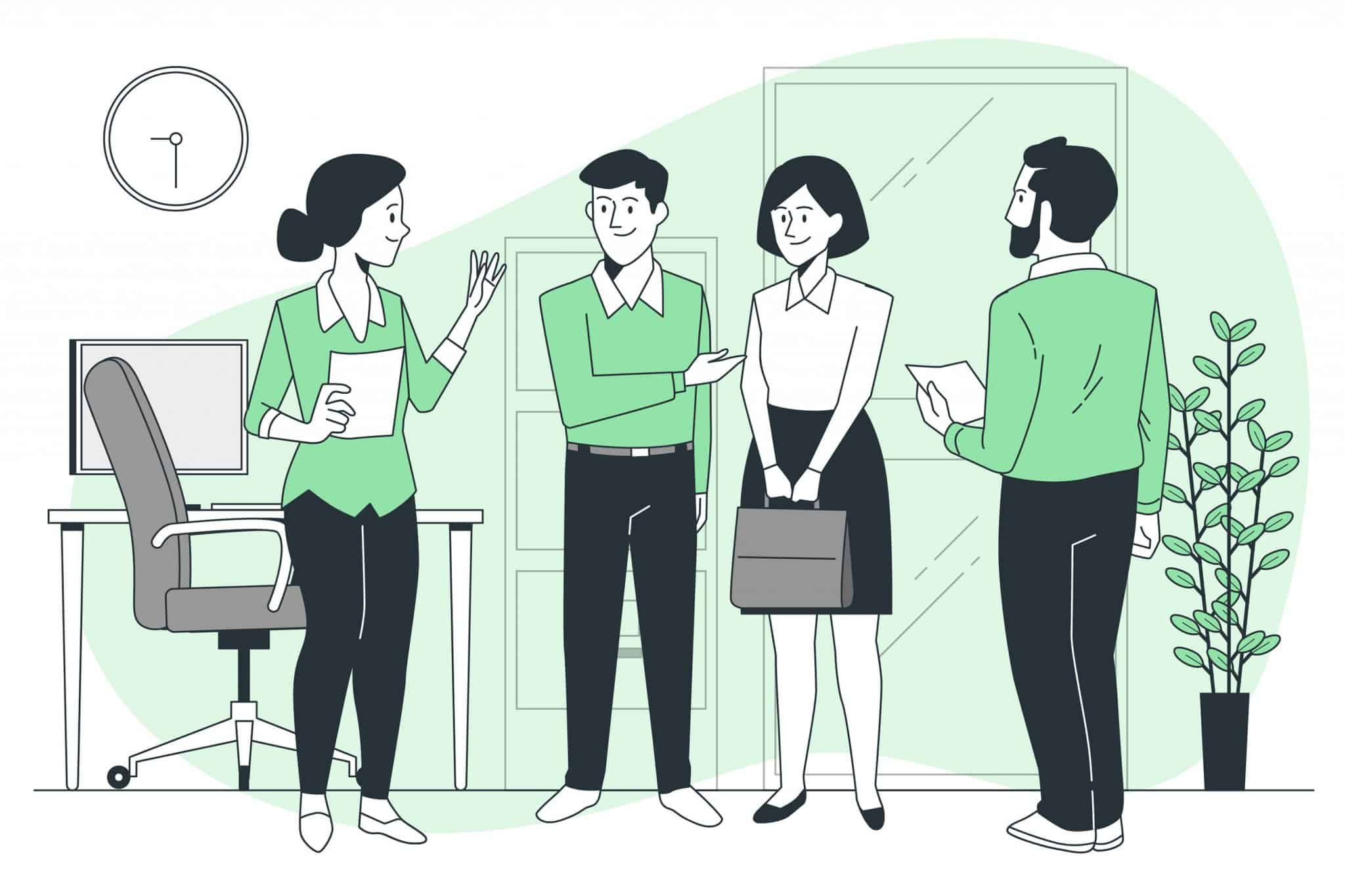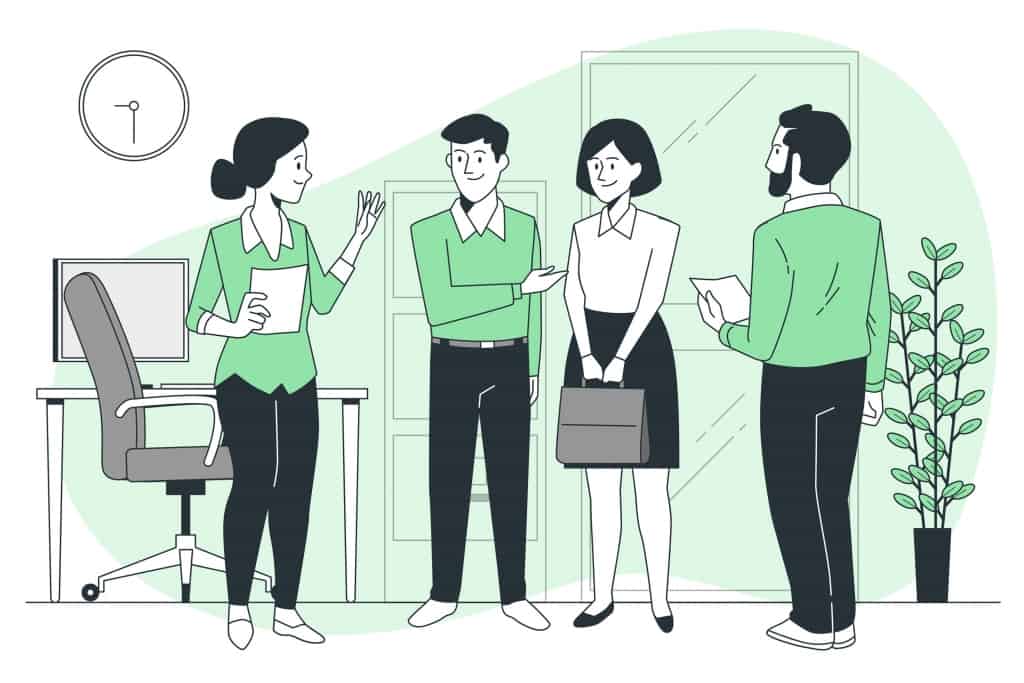 Best onboarding practices:
Send out an epic new hire announcement.
Schedule "meet and greets" with collaborators and teams across the company.
Conduct notices and discussions about time off, timekeeping, attendance, health insurance, and payment policies.
Show employees parking spots, dining rooms, and medical facilities. Then introduce yourself to the work team and other relevant departments.
During the end of the second phase, HR can hold a quick meeting with the new hires to ensure that the new employee is comfortable and well-adjusted.
(Note: You can even introduce them to both the onboarding flow and the onboarding plan, so they understand where they are in the process.)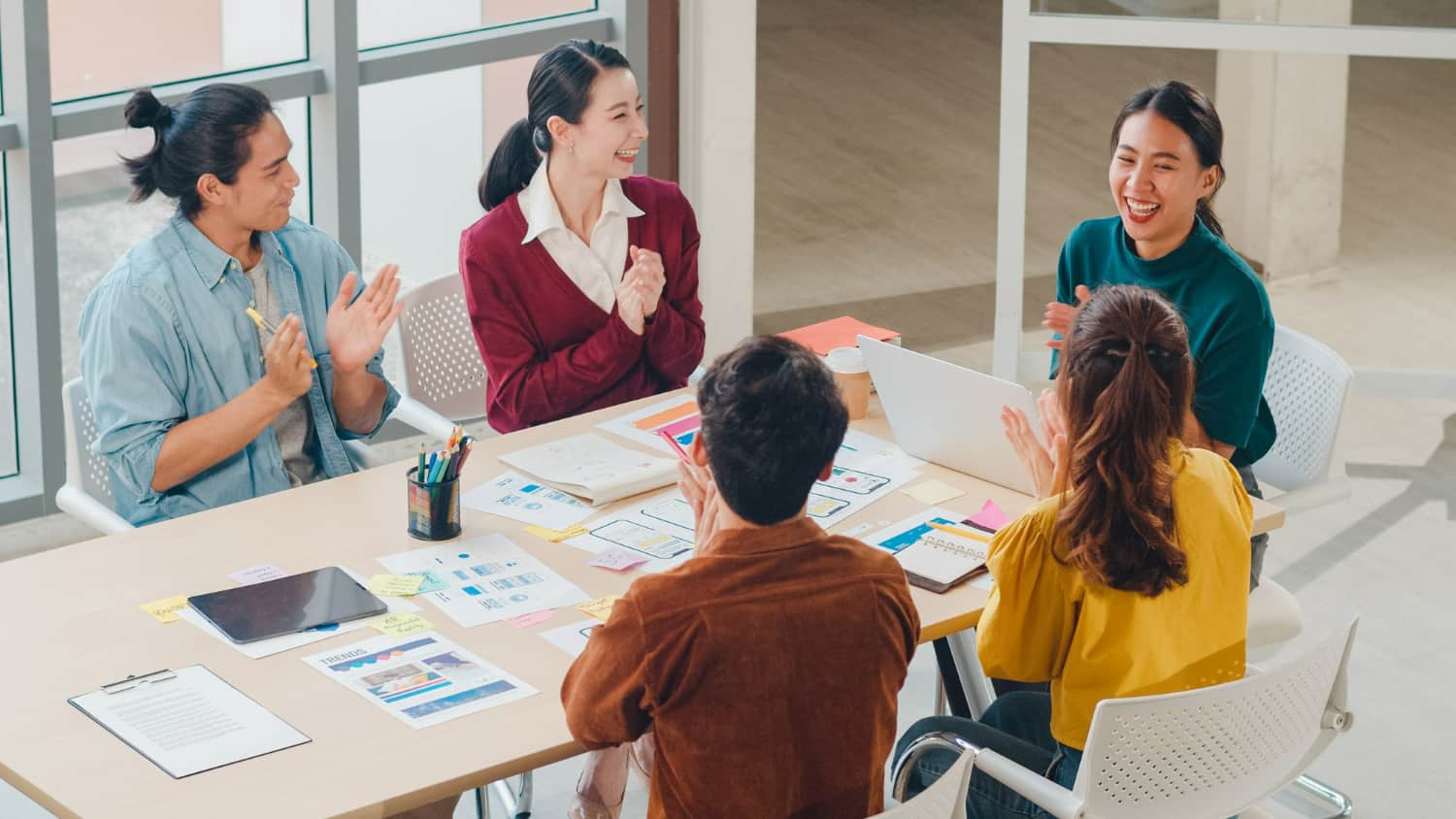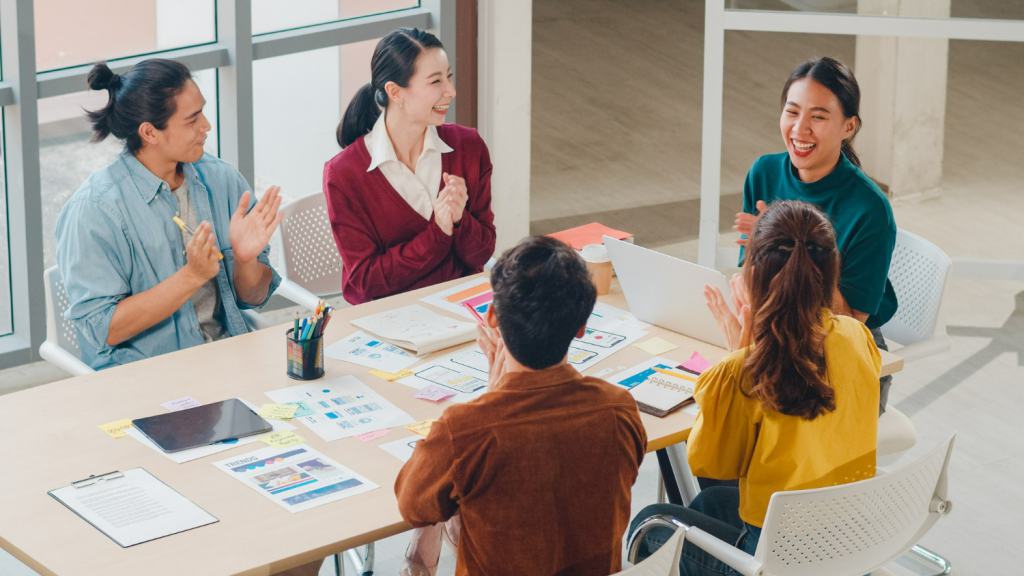 Step 3: Role-Specific Training
The training phase is in the integration process so that employees can understand how to work, and the company can check the capacity of employees.
Better yet, set smart goals to help employees visualize what needs to be done, how to be successful, and what quality and productivity should be. After a month or a quarter, the HR department can conduct a performance review to acknowledge their efforts and help them improve their performance.
Best onboarding practices:
Implement different programs such as on-the-job training and giving tests, quizzes, brainstorming, and small jobs for employees to get used to the pressure.
Establish a list of routine tasks, first-year goals, stretch goals, and key performance indicators.
Any integrated training materials should be securely stored where employees can easily access and refer to them as needed.
Step 4: Ongoing Employee Engagement & Team Building
Help new employees build strong relationships with the organization and their colleagues. Make sure they are confident, comfortable, and well-integrated with the business and ready to give feedback on the onboarding process.
Best onboarding practices:
Organize team-building events and team-bonding activities to help newcomers integrate better.
Complete new employee 30 60 90-day onboarding plan check-ins to find out how new hires feel overall and find out if they need specific support, resources, and equipment.
Randomly pair the new employee with people across the company for virtual team meeting games. 
Create and send a candidate experience survey or polls so you know how your process is.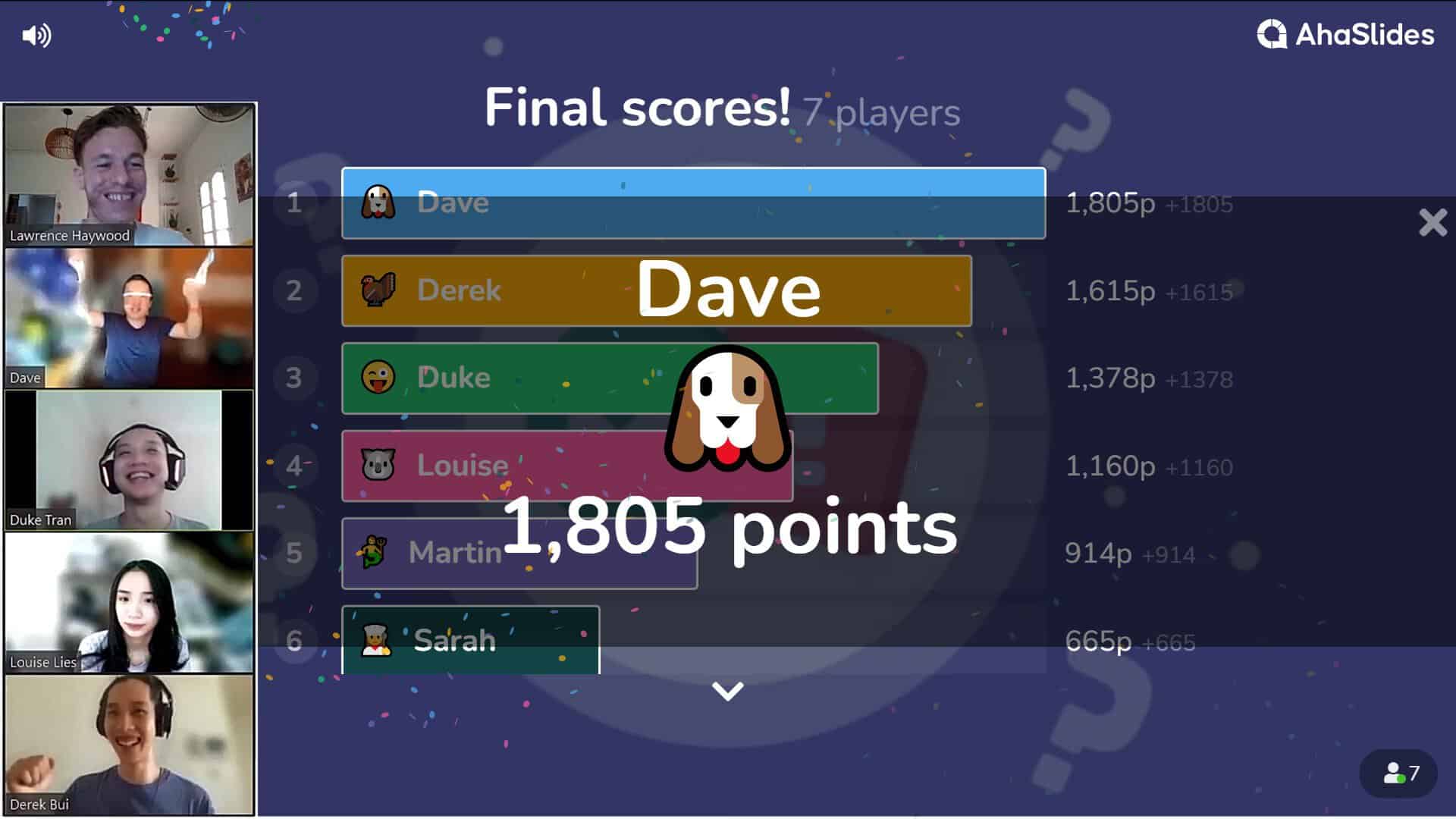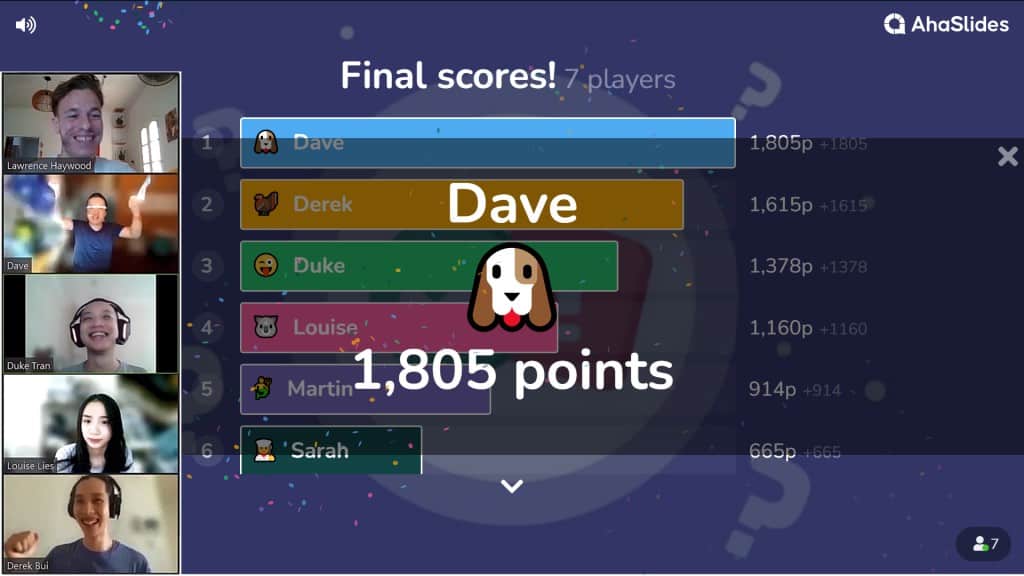 Onboarding Process Plan Checklist
Use those strategies along with the following referral templates and checklists to build your own referral process.
Onboarding checklists for remote new employees
Onboarding checklists for new managers
Onboarding checklists for sales onboarding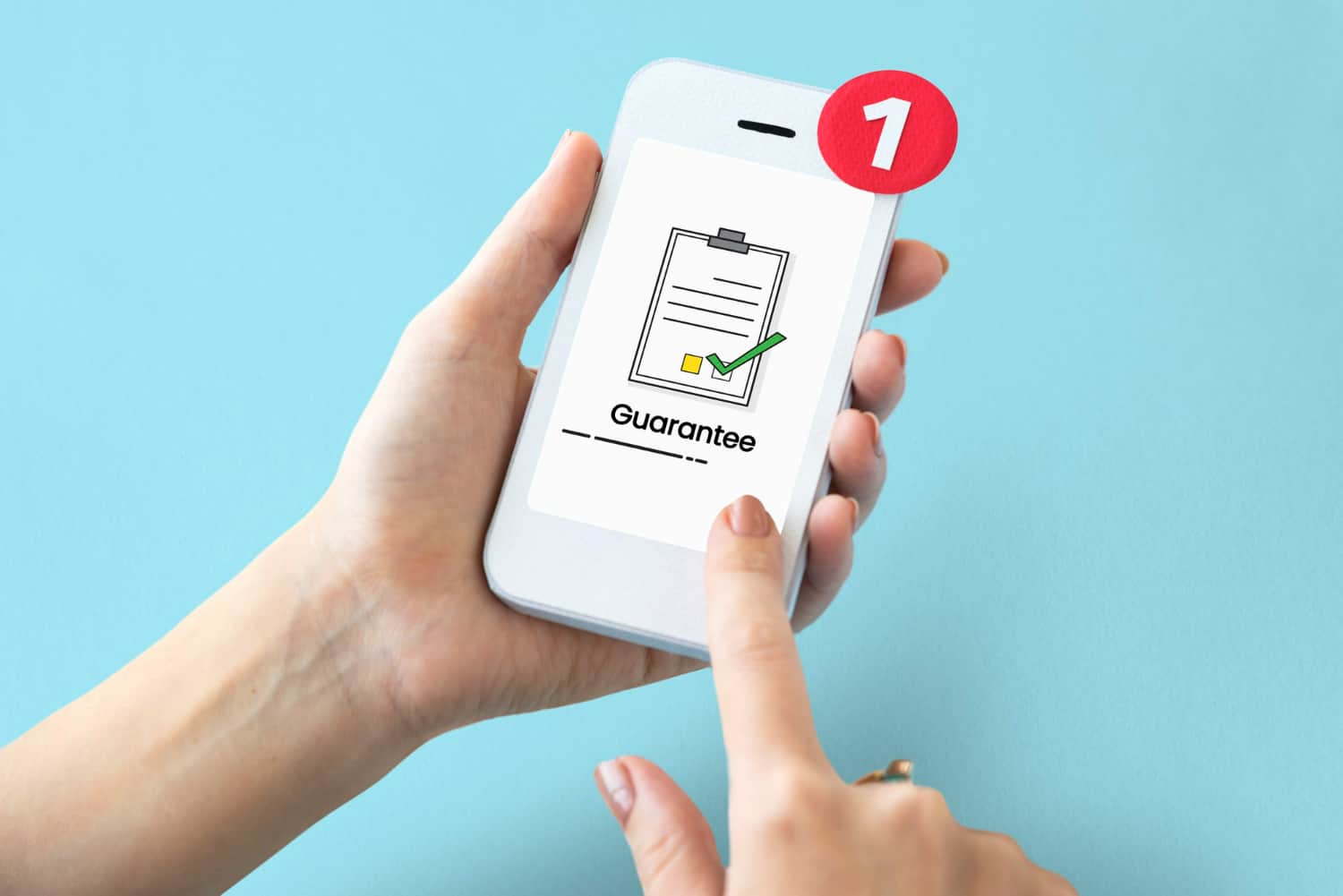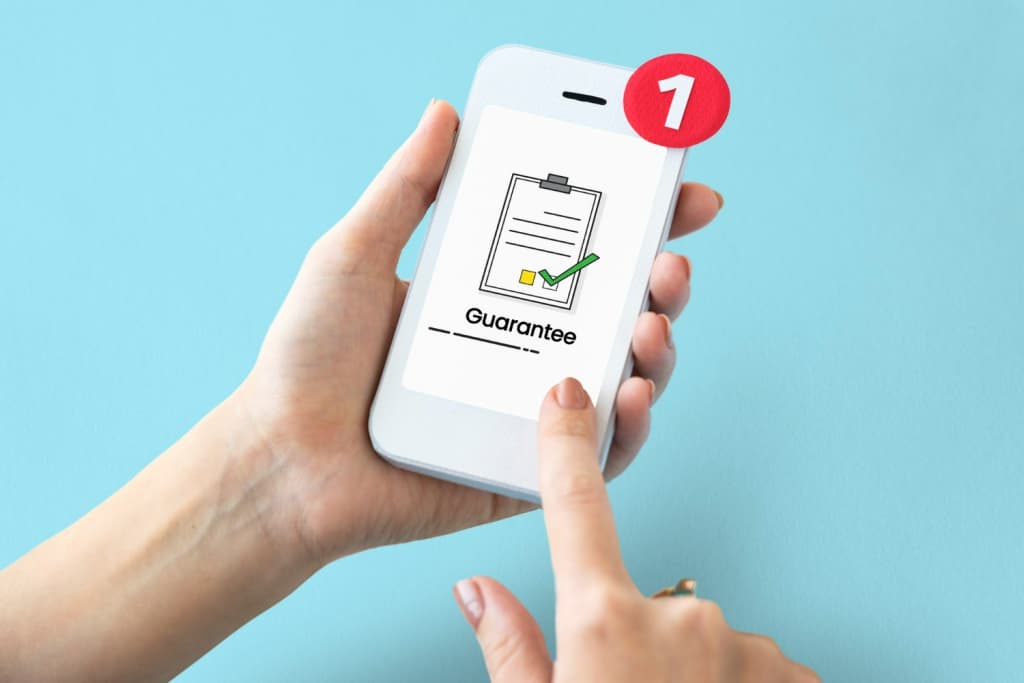 In addition, you can also refer to the Google onboarding process or Amazon onboarding process to build an effective strategy for you.
Key Takeaways
The onboarding process is not simply preparing simple steps but optimizing the management process and boosting the employee's morale. So firstly, you need some onboarding checklist examples!
Treat your onboarding process as a 'business' program that needs to be run, implementing new ideas by gathering feedback to improve quality. Over time, you will see more benefits for both departments and businesses when implementing the effective training program – integration.
AhaSlide will help you plan, engage others, and measure your new employee onboarding experience faster, better, and more simply. Try it for free today and explore a library of templates ready to customize and use.
Frequently Asked Questions
Why onboarding is important?
New employees who go through a thorough onboarding process ramp up to full productivity faster. They learn what's expected and required to get up to speed quicker.
What does onboarding process mean?
The onboarding process refers to the steps a company takes to welcome and acclimate new employees when they first join the organization.