The number of users of learning management systems (LMS) is currently projected to be 73.8 million (2023 updated) and it is forecasted to continue to increase in the next decades.
The popular use of technology in the education system and an increasing demand of remote learning and online education have widely promoted the adoption of learning management system platforms, from K-12 to higher education, and within organization training and development.
So what is a learning management system and how does it transform traditional educational methods? Let's dive into this article to explore more detail.
| | |
| --- | --- |
| When was the first LMS created? | 1924 |
| Who created the first LMS? | Sidney L. Pressey |
| What is the most popular LMS? | Blackboard |
| What is the first open-source LMS? | Moodle |
Overview of Learning management system
What is a Learning Management System?
Learning Management System (LMS) is a software application or web-based technology used to plan and handle all learning elements for specific learning purposes. LMS is widely used for hosting and tracking e-learning. Almost all learning programs embrace LMS from traditional education, skill courses, job training, to corporate onboarding.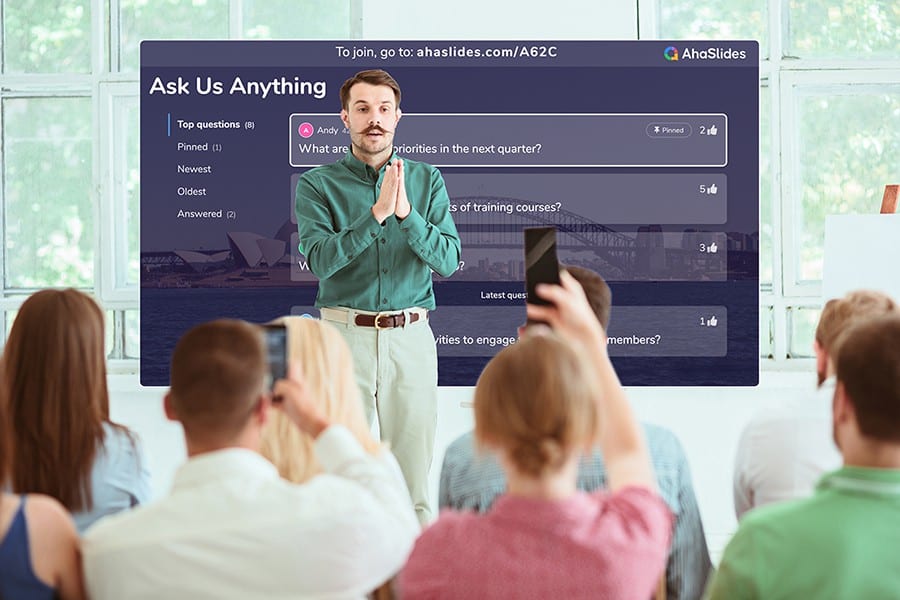 Get your Students Engaged
Start meaningful discussion, get useful feedback and educate your students. Sign up to take free AhaSlides template
🚀 Grab Free Quiz☁️
What are the key features of the Learning Management System?
Here's a list of must-have LMS features to look at before deciding purchase any of them:
Assessments
Learning paths
Course management
Gamification
Social learning
Centralized learning materials
Course creation and Content management
Offline learning trackers
Reporting and analytics
Automated alerts and notifications
User management
Mobile learning
Collaborative learning tools
Branding
Certification and compliance support
Data security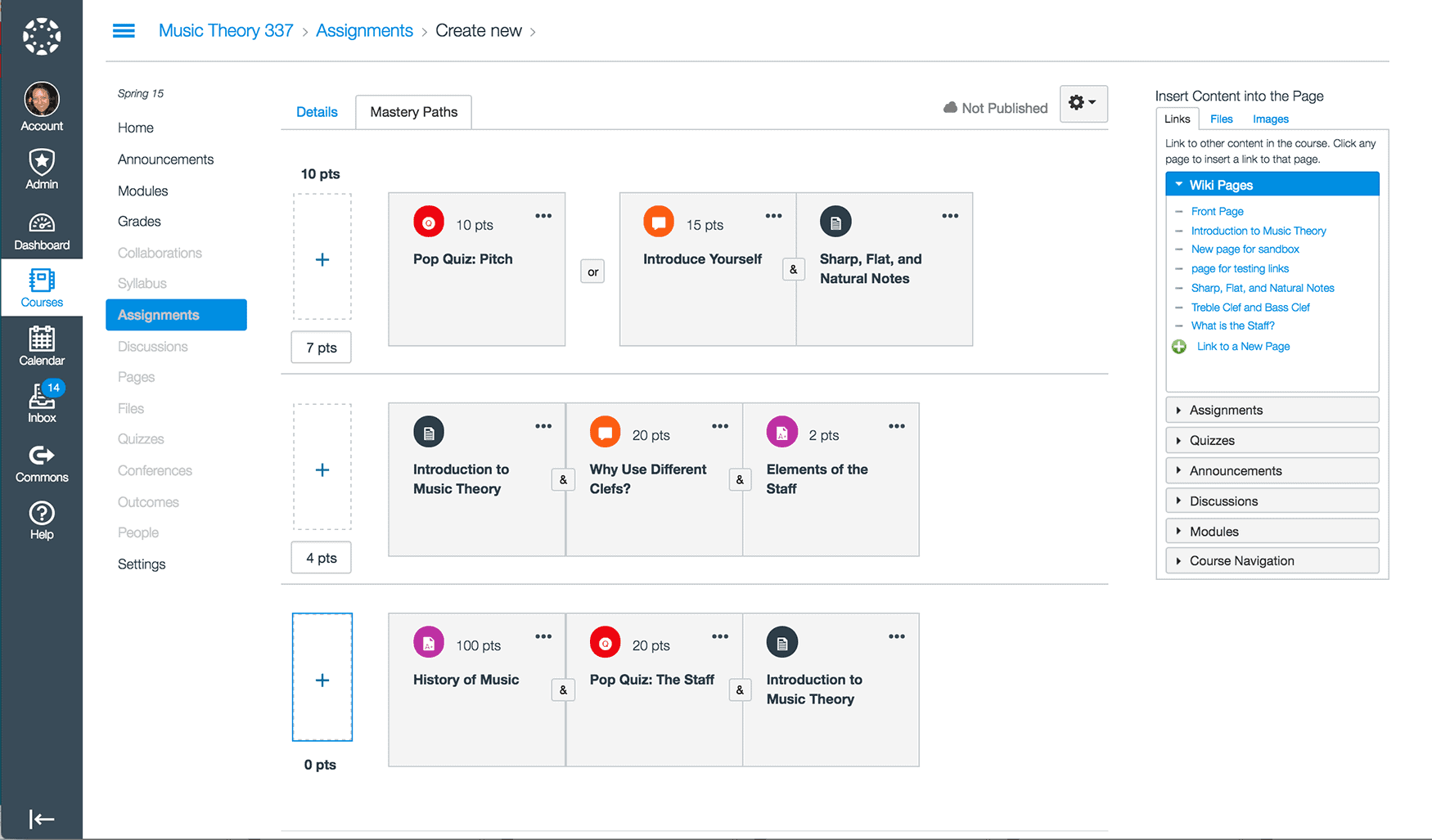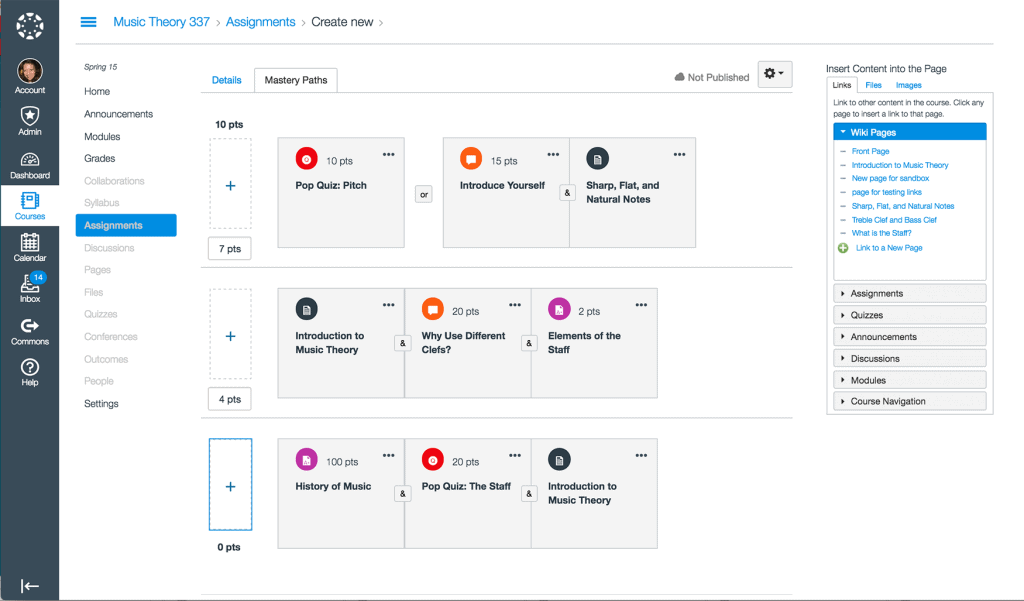 What are the benefits of a Learning Management System?
The Learning Management System has special meaning in overall education and training. The adoption of LMS has brought plenty of benefits to individuals and organizations.
87% of organizations that invest in an LMS see a positive ROI within just two years.

70% of employees report improved teamwork when they participate in LMS-based training.

Full-time employees who use an LMS save an average of 157.5 hours per year.

— according to Gitnux.
#1. Time and money saving
In education, LMS allows for centralized storage and distribution of learning materials, eliminating the need for printing and physical distribution. This reduces printing costs and saves on paper and other related expenses.
For company, with LMS, training modules can be accessed remotely, enabling employees to learn without leaving their work location.
#2. Efficient management
Tracking and assessment are fundamental components of any effective learning process.
LMS allows Instructors to view individual and aggregate performance data, gaining insights into areas that might need further clarification or improvement.
Moreover, automated grading and assessment tools streamline the evaluation process, saving time and ensuring consistency.
#3. Centralized learning
One of the key advantages of an LMS is its ability to centralize learning materials and resources, providing easy access for learners and instructors alike.
Course content, videos, quizzes, assignments, and interactive modules can be organized in a structured manner, ensuring a seamless learning experience.
Learners can access learning materials anytime, anywhere, fostering a flexible and self-paced learning environment.
#4. Scalability
LMS systems can accommodate a large number of learners simultaneously. This scalability reduces the need to schedule multiple sessions for large groups, saving time and resources.
#5. Valuable Return on investment
Another significant benefit of implementing (LMS) in organization is the potential for a valuable return on investment (ROI).
For example, LMS platforms can accommodate a large number of learners without incurring additional costs. In addition, content can be kept up-to-date, contribute to continuous skill development, lead to higher job performance and employee satisfaction.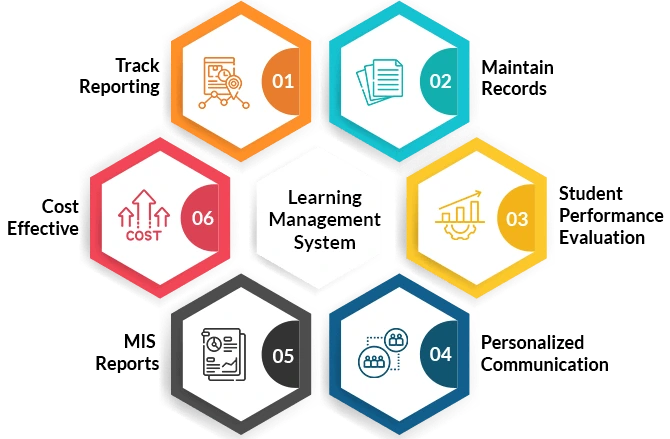 Top 7 Learning Management System
What is the best learning management system? There are hundreds of LMS to choose from, each with its own pros and cons. In this part, we suggest the 7 most popular LMS that have been recognized by many universities and corporates.
#1. Blackboard Learn
Best used for online teaching, Blackboard LMS is a virtual learning management system that earns its reputation for facilitating synchronous and asynchronous e-learning, user-friendly for instructors, and advanced analytics.
Pricing starts at $9500.00 per year, no free version.
#2. Canvas LMS
Canvas LMS is the leading LMS in North America market, garnering more than 19 millions of enrollees by the end of 2019. It is a highly intuitive, easy-to-navigate software application for all involved. Furthermore, instructors can differentiate and individualize assignments easily to meet the needs of specific learners or groups.
Free for teachers accounts
Customized pricing
#3. Moodle
Unlike other LMS, Moodle is designed for open-source learning, meaning its code is freely available and can be modified and reprogrammed. It guarantees reliability and extension, as well as works well with other platforms and plugins, popularly used by universities.
Moodle has 5 different pricing plan, starts at $120USD
#4. Docebo
Designed for corporate training, Docebo's standout feature is its AI-driven recommendations. Instructors can create engaging learning content in minutes and link learning data to real business outcomes.
#5. Brightspace
A well-known cloud-based learning management system, Brightspace brings seamless experience for users. It offers best-in-class service and support and personalized learning at scale. With an easy-to-use platform, instructors can give meaningful feedback and mastery-based progression while supporting every learner's exceptional path.
#6. Cypher
Cypher LMS was awarded dozens of times for innovation and excellent user experience (UX). It stands out for creating engaging and interactive learning experiences for learners, along with a comprehensive set of analytics and reporting tools.
#7. LMS Office 365
If you are looking for the best LMS integration for Office 365, there is no better option than LMS Office 365. It is the only AI-powered learning platform built into Microsoft 365 and Teams. You can easily drag and drop elements from PowerPoint, Word, and Microsoft Stream when designing courses, or put on your premade SCORM and AICC packages.
How to improve student engagement in LMS education?
Currently, LMS is facing many challenges such as a lack of games and simulations, partly integrated with other digital platforms, poor user experience, and high cost of the program.
Meanwhile, the trend of using the learning experience platform (LXP) is significantly raised among learners and trainers. It refers to a freedom of learners to explore learning materials and uncover the content appropriate for their learning level. It also spots the importance of engagement as a key to effective teaching and learning.
Thus, to improve engagement in learning, teachers and trainers can leverage educational tools like AhaSlides, where you can find many advanced features to create a unique learning experience. Check out AhaSlides right away!
Best features of AhaSlides:
Interactive Polls and Surveys:
Live Q&A and Discussion
Interactive Quizzes
Gamification Elements
Real-time Feedback and Responses
Customizable Design
Ready-to-use templates
Tips for Better Engagement