A good learning environment needs a lot of factors, especially the setup of a classroom management plan. If you build this plan well, you and your students will create a strong relationship, the class will be easy to get into order as well as the quality of the teaching-learning process will be on a new level.
So what is a classroom management plan? And what is the way to have an effective one? Let's find out!
What Is A Classroom Management Plan?
How do students take responsibility for their behaviour? – A classroom management plan answers that question.
Simply put, a Classroom Management Plan is a plan that includes rules/ guidelines that help students understand, follow, and take responsibility for their own behaviours.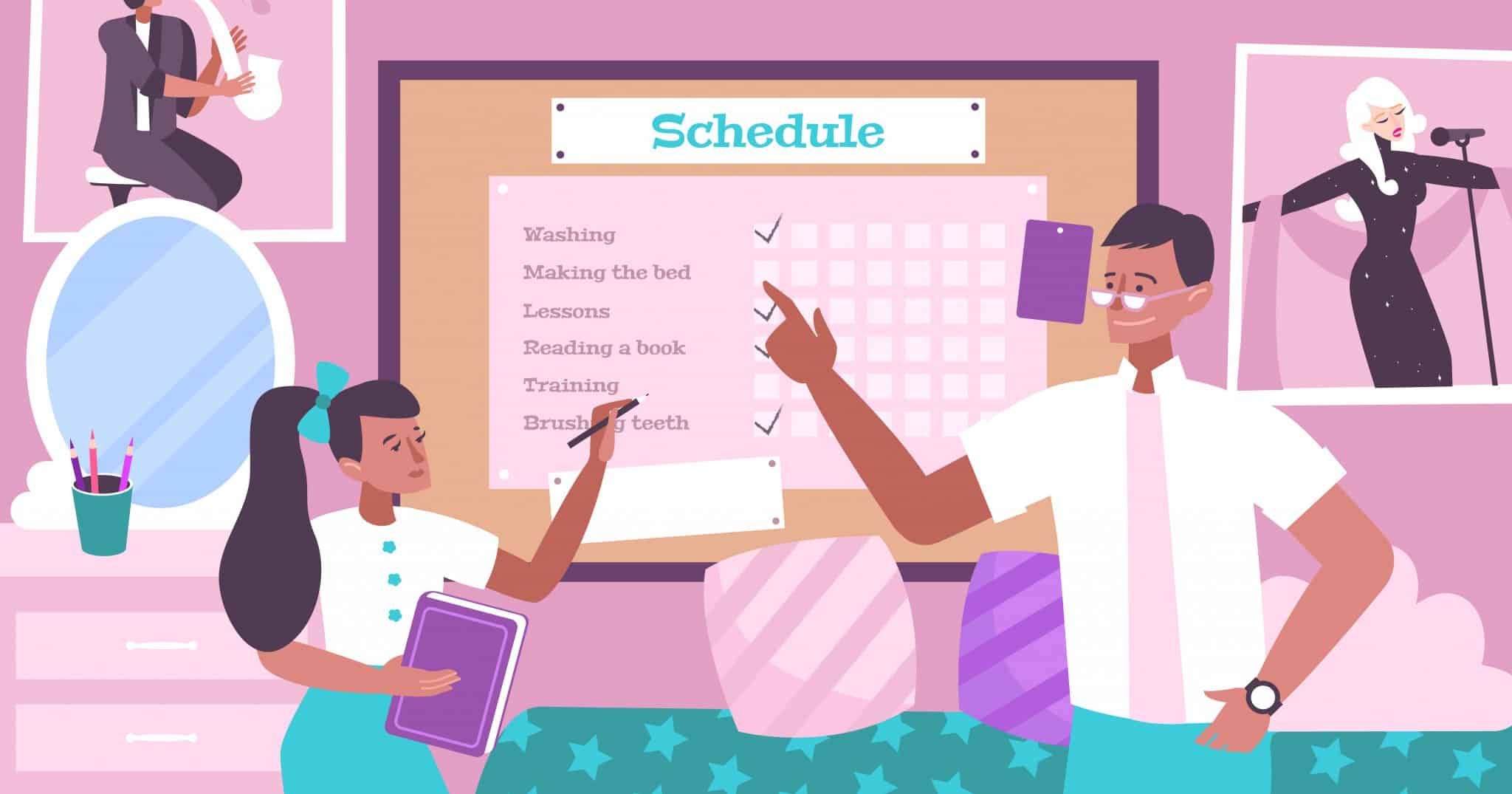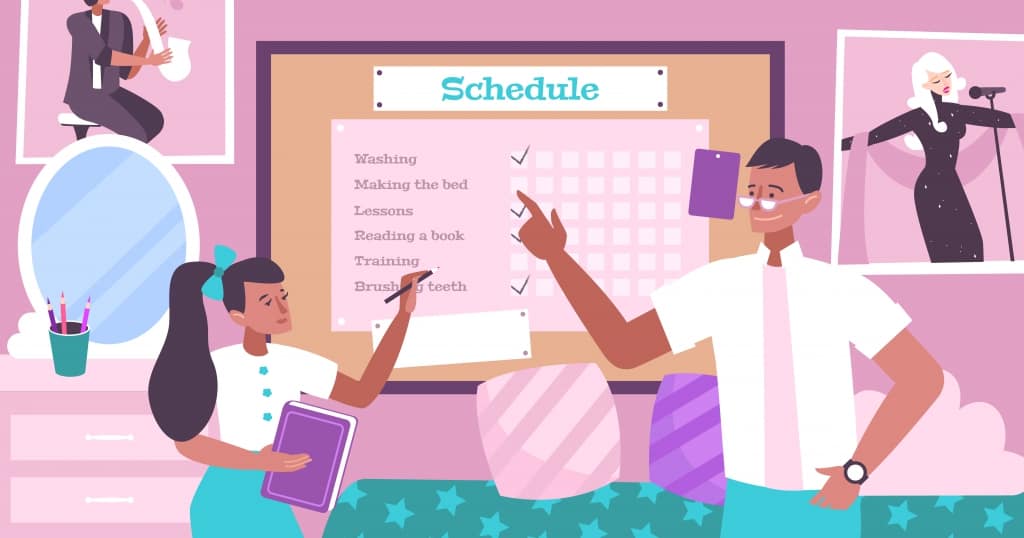 In particular, it includes levels of detail, from rules and procedures to a plan of how the class will operate throughout the day. So that every period is used to the maximum with appropriate teaching strategies.
For example, the classroom management plan may require that students raise their hands to interrupt the teacher. And if this rule is not followed, students will be warned.
More Tips With AhaSlides?
Benefits of A Classroom Management Plan
The construction of lessons with a pre-planned plan will ensure to create excitement and increase absorption for students while keeping the class orderly and not out of control.
So, a classroom management plan will generally provide the following benefits:
Create more time for students to focus on learning: By allowing students to commit to using their study time actively and effectively. The Classroom Management Plan will help to increase the student's truly productive learning time.
Create opportunities for all students to familiarize themselves with the rules: The goal of classroom management is to help all students have the awareness, attitudes, and skills to implement the rules and regulations of the class, both explicit and implicit.
Increase autonomy in the classroom: A classroom management plan will assist in the transformation of teaching goals from receptive to exploratory and collaborative learning. This forces students to have the capacity for self-management, self-reliance, and cooperation. These are things that will greatly assist students as well as teachers in their future learning journey.
8 Steps To Start an Effective Classroom Management Plan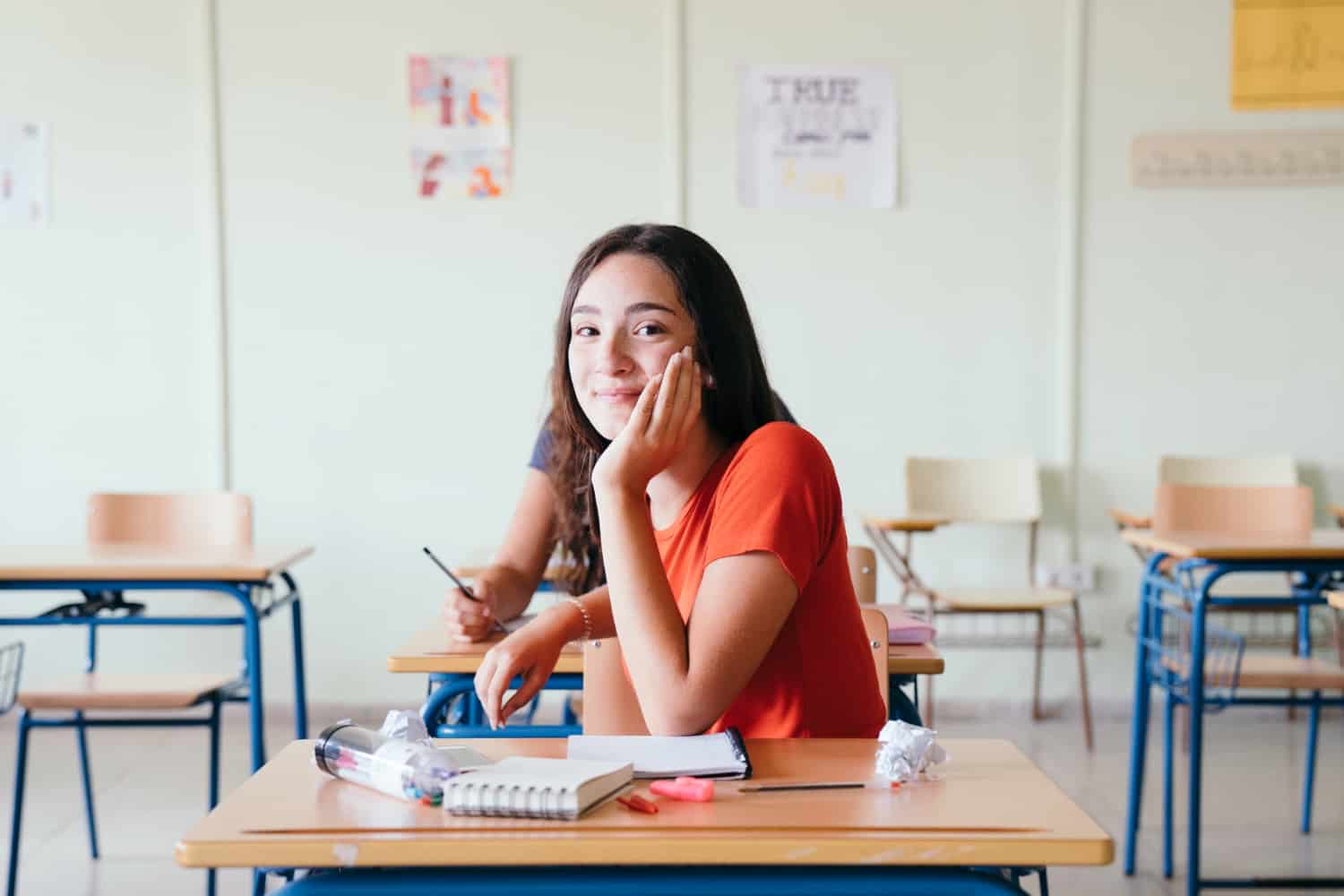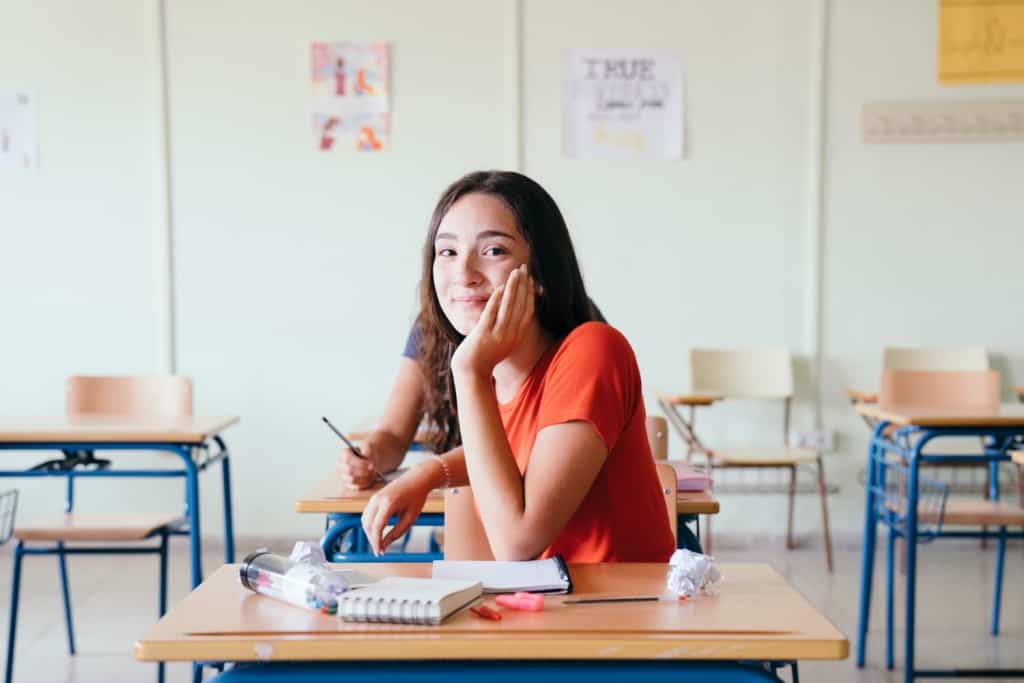 #1 – Refer to school policies
It is paramount that you consult your school's policies before drafting a classroom management plan. Because every school must have discipline or reward/punishment policies in the classroom and for students.
So, to avoid making mistakes and losing time, you can consult the school's policy in advance. Then build on that to build more rules/rules in your classroom.
#2 – Set Up The Rules
These classroom rules, also known as Classroom Standards of Conduct, should encourage behaviors that promote learning, as well as eliminate behaviors that interfere with learning.
They should not be too detailed to list every behavior and corresponding consequences for non-compliance. But they should hit the basics of respect, communication, and being prepared to learn.
Ideally, for each learning activity, the teacher should explain the standards as well as the limits of the behavior.
For example, in literature, you might list behavioral standards in turn:
Students have 15 minutes to read any literary work of their choice.
Students must then write down how they feel for the next 15 minutes.
If students have questions, raise your hand to get help from the teacher.
At the end of the lesson, some students will be randomly called upon to read about their feelings.
Students who do not comply will be warned once.
This will help students understand what they should do in each class, how much time they have for self-study, and what are the consequences if they don't follow the rules.
#3 – Set Boundaries Between Students And Teachers
Because building a classroom management plan based on criteria makes both sides better. So, you and your students both have to set boundaries for both sides and respect them.
Some boundaries between the two sides can be mentioned as:
When you are giving a lecture, students will not interrupt.
When students are in their self-studying time, you won't be able to interfere.
You must not ridicule, sarcasm, or criticize students and vice versa.
These boundaries are also understood as "implicit rules", not too heavy to constitute a rule, but they still need to be understood and voluntarily observed.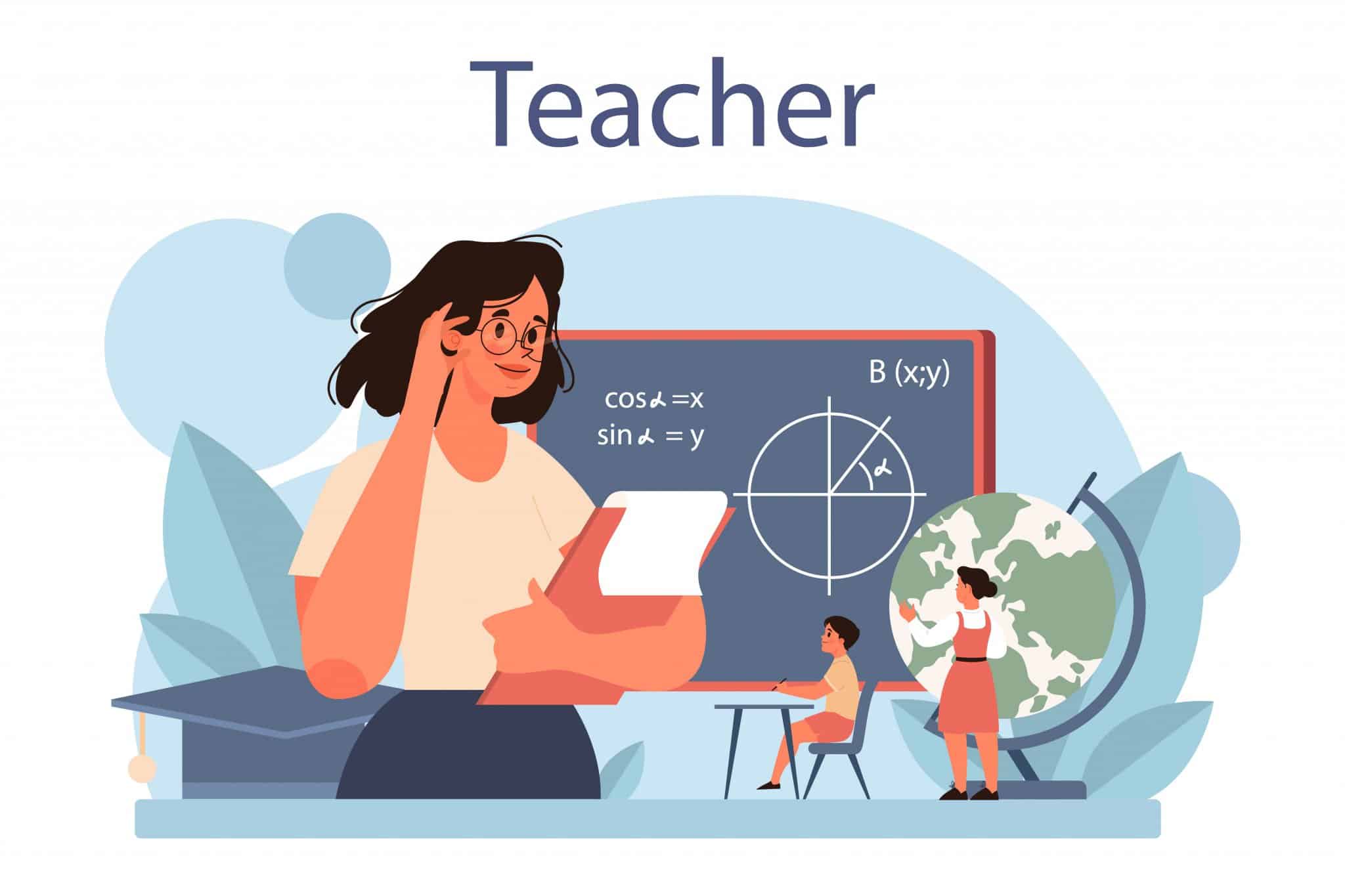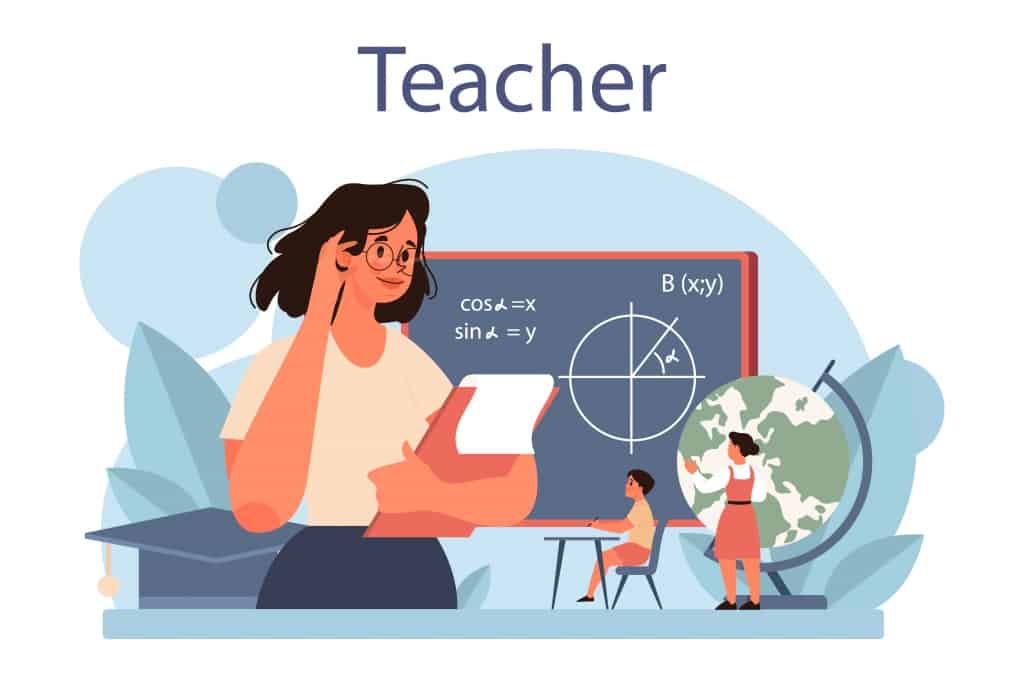 #4 – Use Verbal and Non-verbal Communication
A classroom will always interweave positive and negative behaviors. However, it is not always necessary to name positive/negative behavior and warn or reward students.
Sometimes, when a student is doing well, you can simply encourage those positive behaviors by:
Smile at that student
Nod your head in agreement
Thumbs up
As for the negative behaviors, you just need to:
Frowning, shaking head
Serious face
#5 – Understand Your Students
The most important element in a classroom management plan is building relationships with students. These relationships are strengthened when teachers spend personal time with each student to understand and use it to create individual learning opportunities.
For example, calling the student's name in class and actively praising the student.
Each student will have a unique personality and learning style. Therefore, they require different approaches and solutions. Understanding each of their students will help teachers run their classrooms more smoothly.
#6 – Innovative teaching methods
Boring teaching methods, and following the same path are also one of the reasons why students work alone, talk, pay less attention, etc. during class time.
The "unpredictability" in the way the lesson is delivered will make students more interested in participating in the class many times.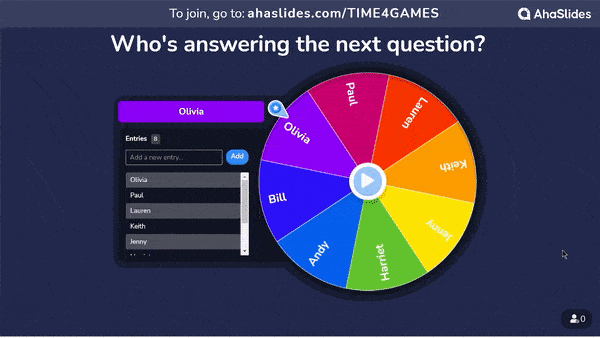 #7 – Rewards and Punishments
Applying rewards to motivate students is a good way teachers often use in classroom management. The rewards will make the student eager for the lessons and want to contribute more to the class. For wrongdoing, teachers also need to give punishments to deter and educate students not to repeat the offense. Rewards and punishments will help maintain better classroom rules.
With rewards, teachers can offer different levels of rewards but should not include gifts of great value. Some examples of possible rewards/gifts include
Stickers, pencils, and socks.
A book according to the student's wishes.
One session takes students to the museum/movie.
Conversely, if reminders are not effective, sanctions are considered as a last resort. And the following forms of punishment so that students see their mistakes and do not repeat them:
If a student makes a lot of noise, disturbing those around: The student will have to sit alone at the front of the class for a few days.
If students fight or quarrel: Punish the students to work in groups or on duty together.
If the student doesn't do the homework: Punish the student to re-learn the lesson and teach the whole class.
If a student swears: Punish the student and apologize to all classmates.
If a student offends a teacher: Invite the student's parent to work and talk about the student's strengths first. Then talk about the problem of teachers being insulted. That student will be ashamed of himself and proactively apologize to the teacher.
However, rewards and punishments must ensure fairness and publicity (depending on the case). Because fairness is essential for students to feel respected and create a peaceful atmosphere in the classroom.
#8 – Reach out to parents for an effective classroom management plan
A successful education needs both sides: the school and the family. Parents will understand the personality of their children and are the ones who want the perfect students. So please contact, discuss with parents and find out how to teach and manage the appropriate classroom.
In addition, teachers should also encourage parents to praise their child's progress at home so that students always feel recognized by their parents for their efforts.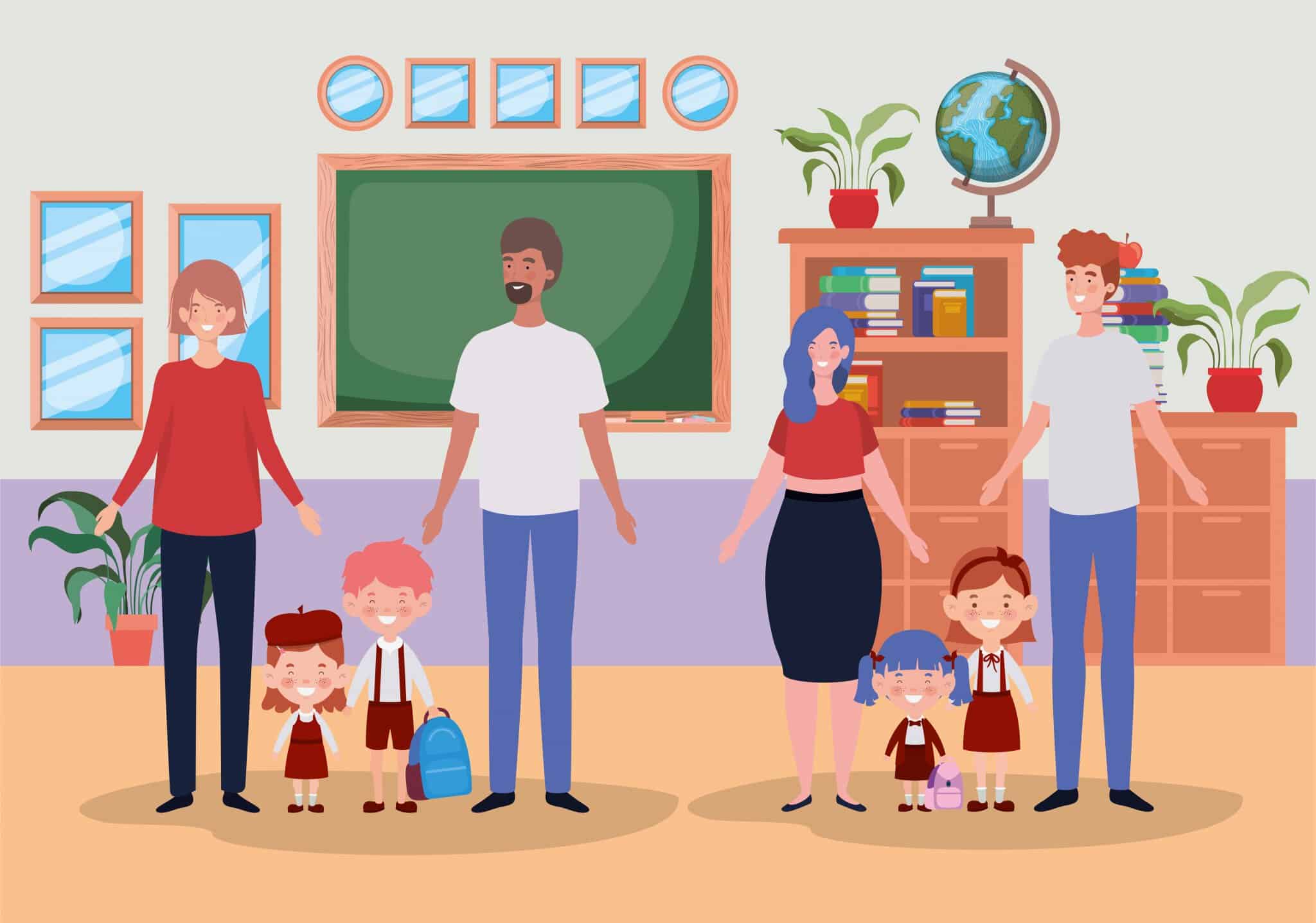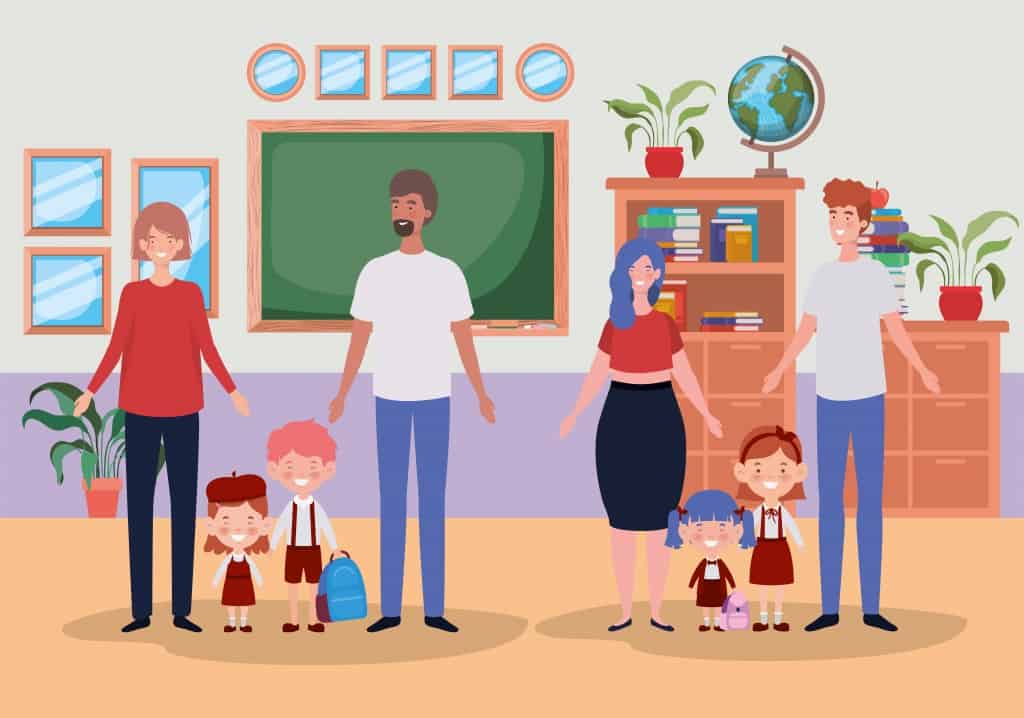 Tips for An Effective Classroom Management Plan
Establishing an effective classroom management plan must start from day one, but it doesn't end there. Throughout the year, teachers must be consistent and persistent in
Develop relationships with students.
Monitor and reinforce good behaviours.
Respect student life, interests, and strengths and weaknesses of students.
Satisfy student behaviours and needs in lesson plans.
Adheres to standards and is serious about teaching professionalism
Besides, you also need to be flexible and adjust as complexity arises to supplement and refine your classroom management plan. You should also be observant to realize that every student wants to be cared for by the teacher, but showing affection to each student also needs to be tactful so that other students do not feel hurt or jealous of each other.
Final Thoughts
Hopefully, with the above 8 steps that AhaSlides provides, you will have an effective classroom management plan.
But no matter what technique or plan you have, don't forget that the teacher will eventually become a role model for the students to follow. When students see professionalism, and respect for them as a positive attitude of their teacher, they will follow the example to create a better learning environment.