You may probably have gathered a bunch of creative ideas to make your team meetings an interactive and engaging experience. Yet you still find your team meetings lacking something? Efficiency shall be the key point here, so let's check out a few of AhaSlides meeting etiquette!
You could "hack" the efficiency of your team meetings now using these simple hands-on tips on how to get to your team's peak performance with a well-facilitated venue, an atmosphere that fosters an open, creative and committed attitude among attendants, and a timeline that gets all the tasks discussed properly.
Table of Contents
More Business Meeting Tips to Explore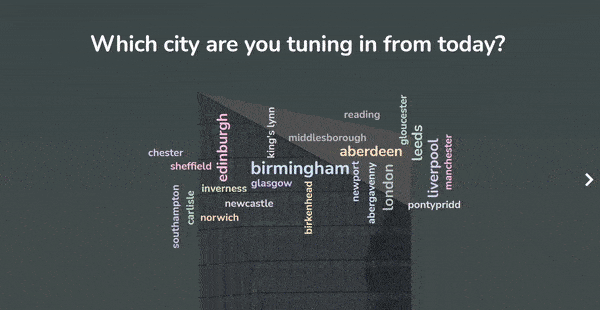 Start in seconds.
Get free templates to hack your meeting effeciency to another level! Sign up for free and take what you want from the template library!
🚀 To the clouds ☁️
What is Meeting Etiquette?
Meeting manners matter more than you may think. Whether you're working at a down-to-earth start-up or in an organisation voluntarily, there is an unwritten set of rules to make the business work. Picture this – you're attending an important client meeting. Several key stakeholders will be there, many of whom you've yet to meet. How do you ensure you make the best possible impression and the meeting is a success? That's where meeting etiquette comes in.
Meeting etiquette is the unwritten code of conduct that keeps professional interactions polished and productive. The rules may seem stodgy, but following proper meeting manners fosters focus, respect and rapport. Things like arriving early show you value others' time. Even if you consider yourself an easygoing person, following meeting etiquette can smoothen out important work functions, particularly with strangers.
6 Meeting Etiquette Tips Everyone Should Know
#1 – Emphasise the Importance of the Meeting
If your teammates do not acknowledge the values of team meetings, they will feel forced and unwilling to engage themselves. So firstly, show them the advantages of the meeting. Many decisions can't be made without an in-depth and face-to-face discussion, as it is the talking – asking process that probe the way for rational choices. Besides, effective team meetings allow open conversations that take advantage of members' perspectives and expertise to resolve issues based on their skills and knowledge. They also enhance interpersonal relations and understanding among teammates.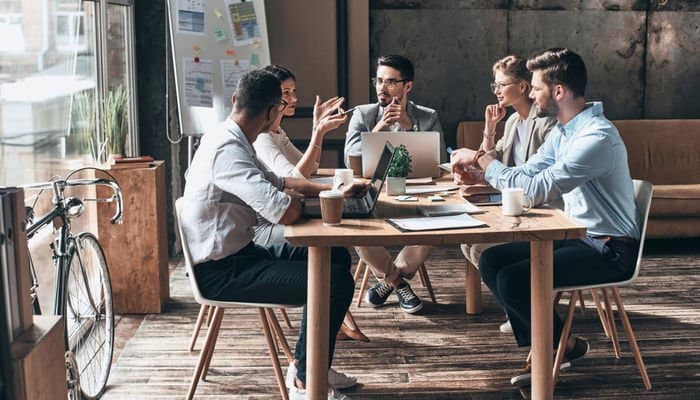 #2. – Organise in a Meeting Space with Facilitated Logistics
Meeting space profoundly affects the emotions and intellects of attendants, so take this into consideration when choosing the venue. Depending on the intended theme and atmosphere of the meeting, you can choose a suitable space. It can either give off a cosy, monotonic or distant vibe, which is up to your team. The meeting room should be equipped with essential facilities (air conditioner, comfortable seats, water/ tea, etc), and make sure technical properties function properly by double-checking prior to the meeting.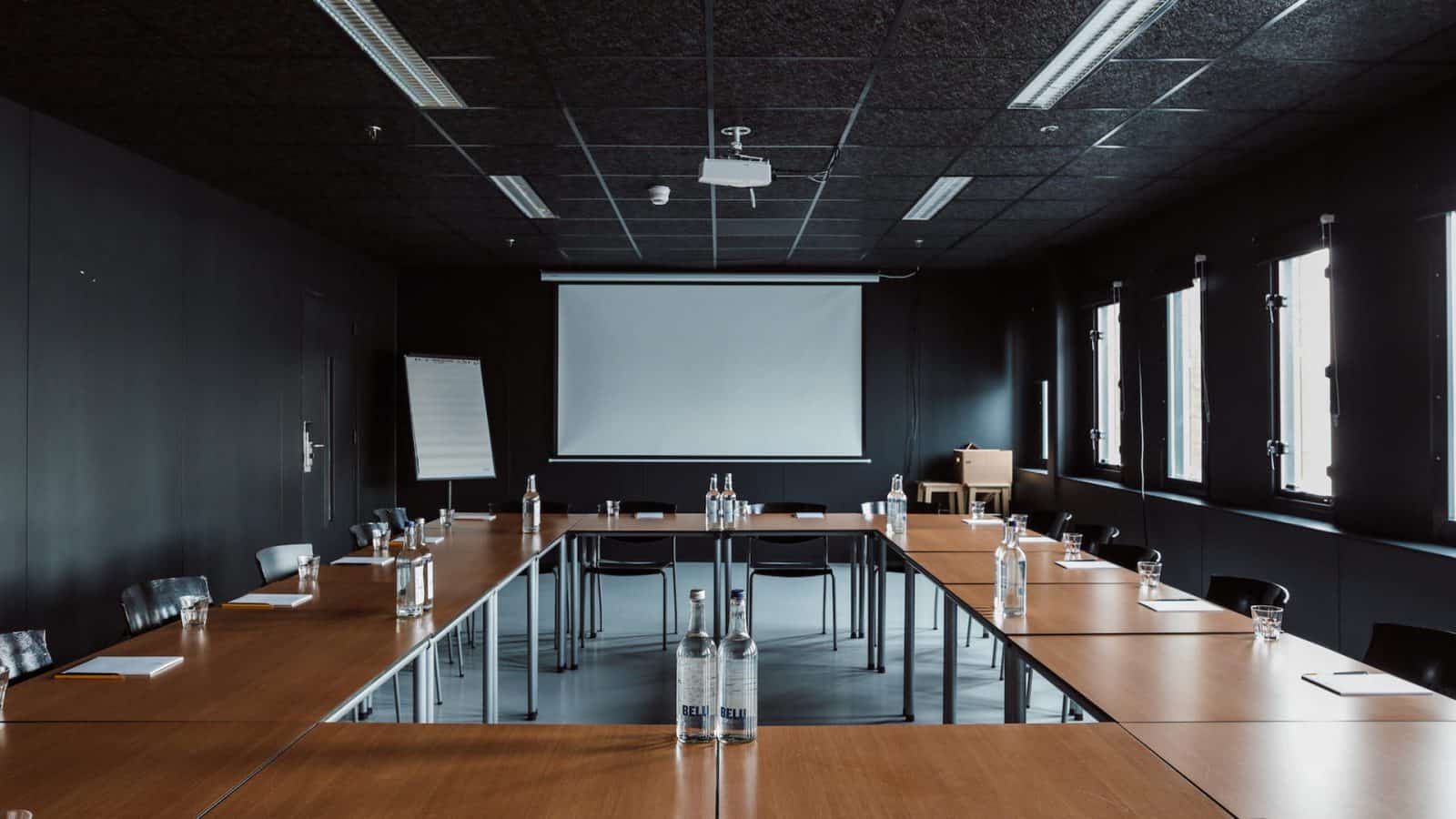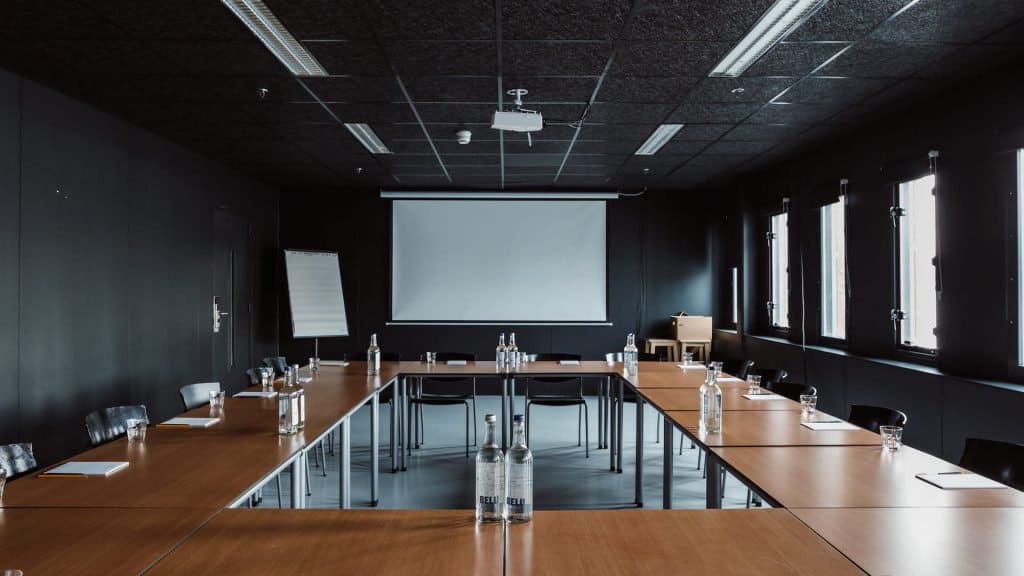 #3. Set Ground Rules for Every Member
Determining rules for your team holds everyone accountable for their responsibility as well as spurs their engagement during the meeting. You can tailor the ground rule set for the working culture and style of your team, but generally, it could refer to attendance, promptness, active participation, handling interruptions, conversational courtesy, honesty, etc. Furthermore, give everyone the power to discuss whether these rules are rational enough, and how to apply them during meetings. Don't forget to highlight their importance so that your teammates know the game and follow the rules.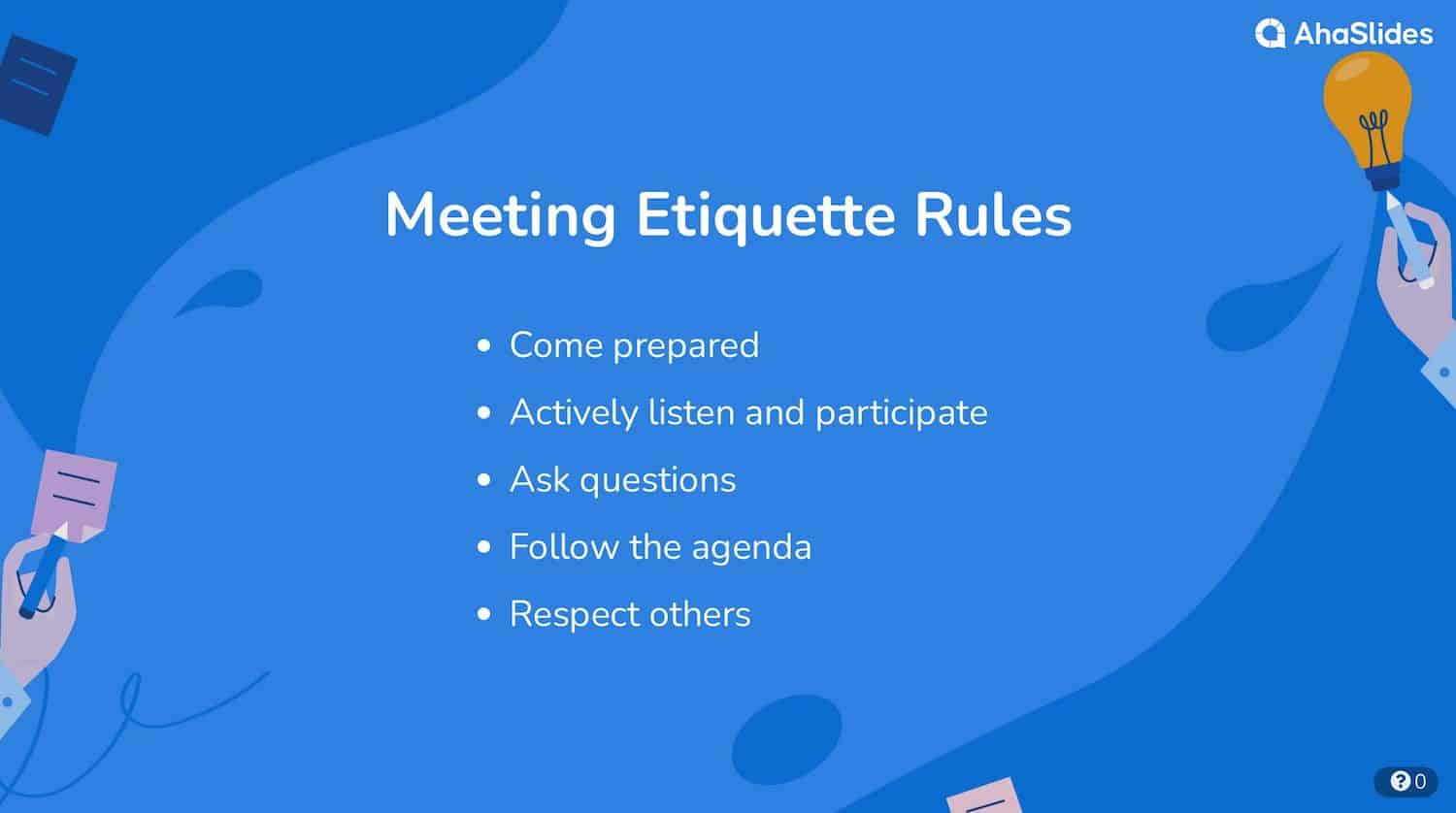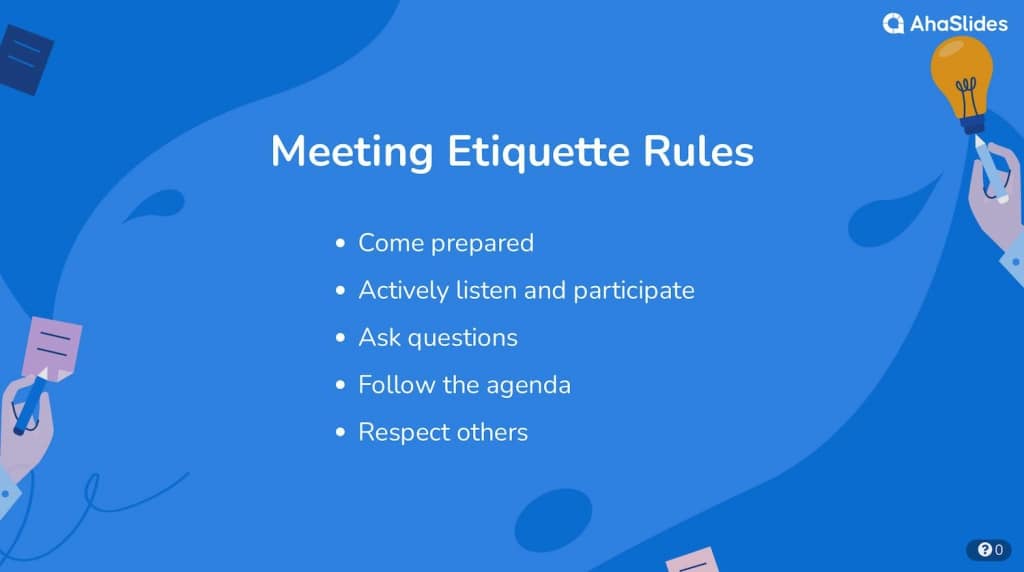 #4 – Create an Agenda in Order of Importance
Don't try to cram so many things in the timeline that you struggle to complete them in a perfunctory way. Instead, finalise those that are of relevance to the topic of the meeting and arrange them in order of importance so that although you may run out of time and have to rush through some items, all urgent issues have been addressed. Besides, you should distribute the agenda to your teammates prior to the meeting. In this way, they can give out constructive reviews on the agenda, frame their opinions and prepare all necessary resources for the upcoming meeting.
#5 – Encourage Active Involvement from Teammates
My favorite tip! This could be done throughout the course of the meeting, with interactive activities that involve the participation of all teammates. A few ice-breaker games at the start, some live surveys, and a mini Text or Voice Q&A would engage everyone in an enthusiastic atmosphere. You can also get everyone in the room updated with up-to-second reports and submit their in-time reviews. An easy way to do these is using AhaSlides, an online presentation software which is ideal for interactive and innovative team meetings. No installation is required, so why not give it a try?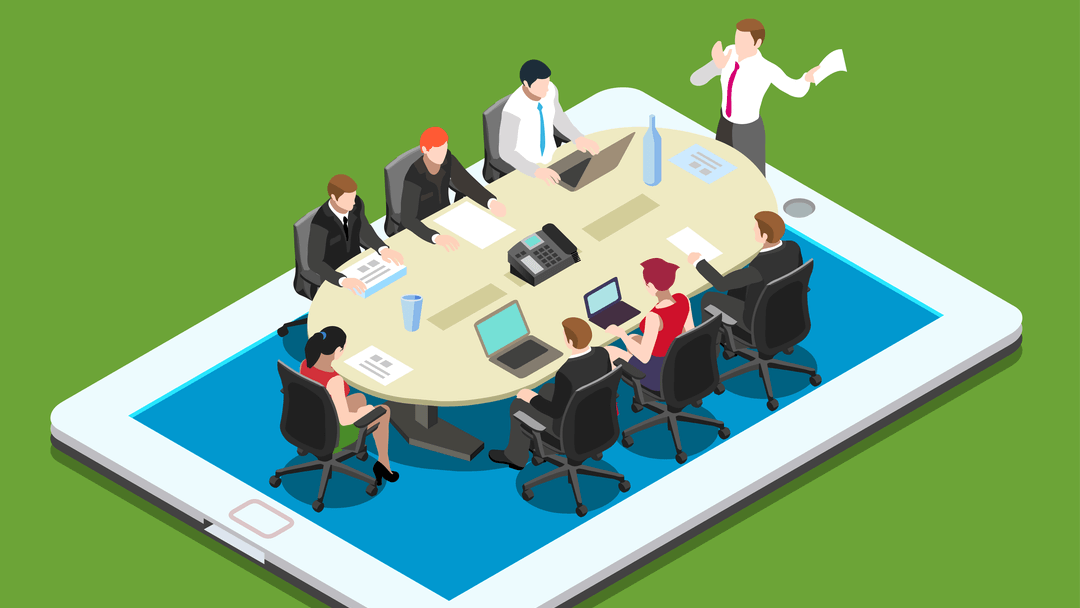 #6 – Make Final Decisions and Assign Individual Duties
Don't move on to the next item on the agenda if no final decisions have been made regarding the current issue. Indeed, the key principle to an efficient meeting is to wrap things up nicely instead of dragging on for nothing. Having meeting minutes is a tip: you can keep track of the flow and know whether there has been a final cut to all topics. Besides, make sure you have assigned some tasks to each individual, and that they know their responsibilities without any confusion.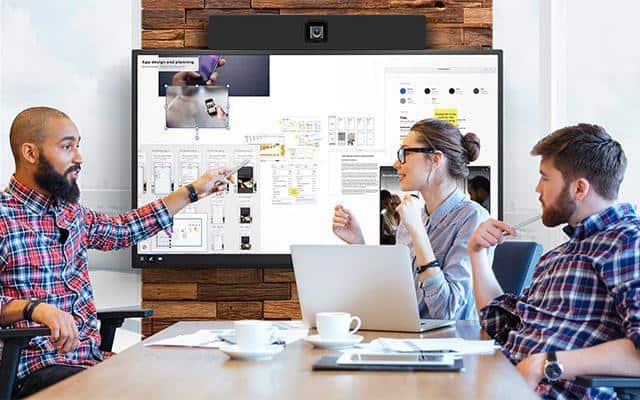 Let team meetings make a stronger team with these hacks! Try creating fun meeting activities with AhaSlides now!
What You Should Avoid in Meeting Etiquette
Some don'ts for meeting etiquette you'll want to avoid if you don't want your meeting to end in frowns and dissatisfaction👇
Don't arrive late: Showing up late is a no-go. Respect others' schedules by arriving early whenever possible.
Don't be Distracted Dave: Phones, emails and side chatter won't fly. Phone calls and texting are the biggest kill-offs, so stay focused on the meeting matter at hand. Private conversations during the meeting disrupt the flow so save gossip for the water cooler.
Don't be aggressive: Respect the meeting lead and keep things organised. Schedule a meet-up with the person you personally don't agree with to settle down disagreements.
Don't come 'empty-handed': Come prepared with your facts straight and homework done.
Don't shift subjects: Stay on the agenda track to keep things moving smoothly. Random tangents are a momentum killer.
Final Thoughts
While meeting manners may seem stuffy, don't underestimate their power. Nailing meeting etiquette helps you crush it in discussions and level up your relationships in a major way.
So next time a big meeting comes your way, remember – slipping on those etiquette techniques can be your not-so-secret weapon for not only nailing that discussion but also taking away new connections that'll serve you well for meetings to come. With manners in your back pocket, you'll be well on your way to not only impressing today, but building the trusted partnerships that power success long-term.
Frequently Asked Questions
Why is meeting protocols important?
Here are some engaging reasons why meeting protocols are crucial for businesses:
– Efficiency is key – And protocols like agendas, timers and ground rules keep things zipping along at optimum speed so no time is wasted.
– Open mic night – Structured discussions level the playing field so everyone gets equal airtime. No one person hijacks the convo.
– Where's the referee? – Designating a facilitator means productive powwows instead of chaotic free-for-alls. One voice at a time = no cross-chat confusion.