Looking for Mentimeter Alternatives? As professional public speakers, we've tried over 30 different interactive presentation software, and here's the answer.
Table of Contents
| | |
| --- | --- |
| When was Mentimeter created? | 2014 |
| What is the origin of Mentimeter? | Stockholm, Sweden |
| Max no. of content slides can add to Menti presentation? | 100 slides |
Overview about Mentimeter Alternatives
What is Mentimeter?
So, what is Menti? Mentimeter, launched in 2014, is a software known for its polling and quiz features. Mentimeter appears to be quite unwelcoming for new users: to try all the features, you will need to pay an expensive price of $359.86 (excluding tax) for a minimum full year of subscription.
Mentimeter does have a free Basic plan that limits you to having basic features like Mentimeter word cloud, survey, only two questions per presentation, fewer Mentimeter question types, and no customisation abilities.
On the other hand, ahaSlides, one of the best free alternatives to Mentimeter, takes a more open approach: most of its features are immediately accessible for free. There is also no limits on the questions you can ask in a presentation. You can have unlimited polls and live quizzes as you like.
What is AhaSlides?
Launched in 2019, AhaSlides is a modern presentation web software, packed with a wide array of innovative features, yet still remains surprisingly simple and intuitive to use. With AhaSlides, you can create fully interactive presentations with polls (Better than Mentee Poll), live charts, Q&A sessions, quizzes.
Especially, AhaSlides offer tools to host interactive games, rather than the standard Menti Games. It is also the only interactive presentation software in the market to date that allows you to fully customise your presentations with beautiful colours and themes all for free.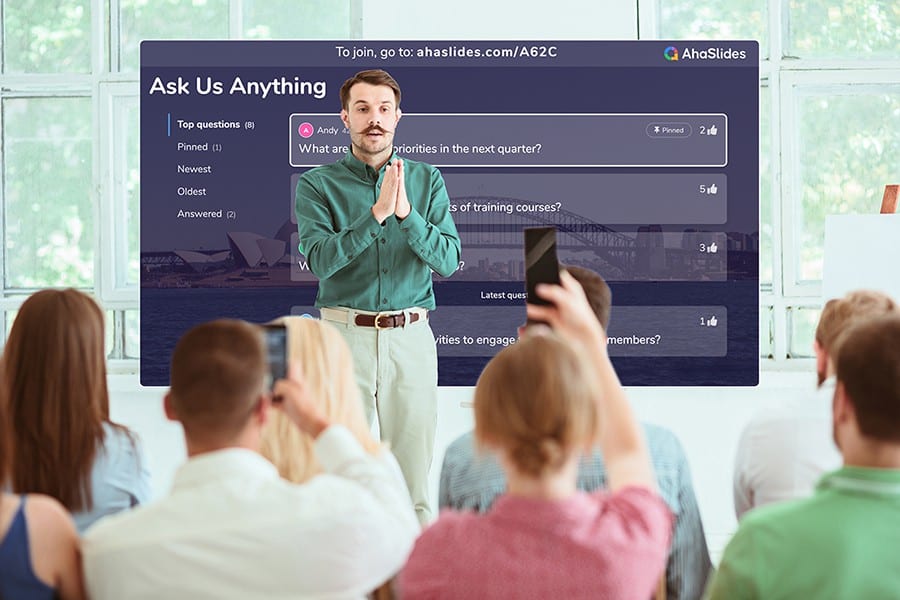 Looking for a Mentimeter Alternative
AhaSlides - Better tools with better price, to enhance your work environment. Sign up to take free quiz from AhaSlides template library!
🚀 Sign Up For Free☁️
Better Funs with AhaSlides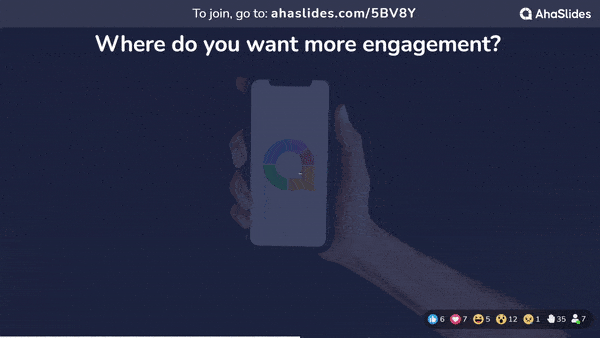 How an interactive presentation software like AhaSlides can affect crowd engagement, check out an article on ScienceDirect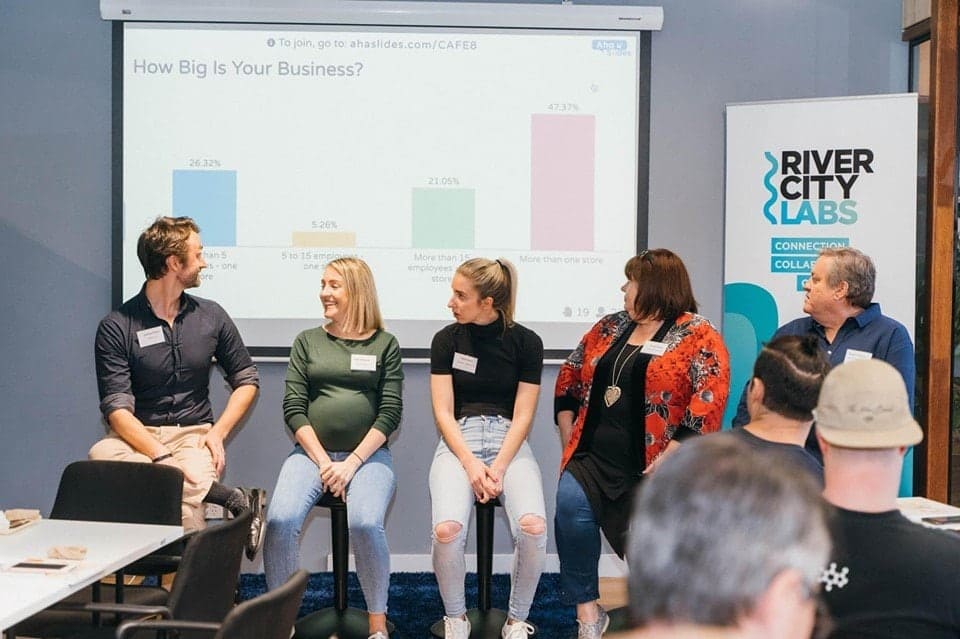 AhaSlides offers upgrade options for users with more advanced needs such as data export and corporate branding. These upgrade plans are at significantly lower prices than Mentimeter's equivalent plans.
AhaSlides – Mentimeter Alternatives
AhaSlides
Mentimeter
Questions per presentation
✅ Unlimited
❌ Up to 4 for free users
Question types
✅ Full access to all types
❌ Limited access for free users
Personal room code
✅ Customisable short link
❌ Random code
Text quiz & leaderboard
✅ Yes
✅ Yes
Image quiz
✅ Yes
❌ No
Q&A
✅ Yes
✅ Yes
Q&A moderation
✅ Free
❌ Upgrade from $24.95 p/m
Import from PowerPoint/PDF
✅ Yes
✅ Yes
Self-paced learning
✅ Yes
❌ No
Request participant info
✅ Yes
❌ No
Collaborative editing
✅ Yes
❌ Upgrade from $24.99 p/m
Customised branding
✅ Upgrade from $15.95 p/m
❌ Upgrade from $24.99 p/m
Insert hyperlinks
✅ Yes
❌ No
Export data to Excel
✅
❌ Upgrade from $24.99 p/m
Plans & pricing
From $7.95 / monthly
Educational plans available
Lowest plan from $24.99 p/ month
No one-time plans
Educational plans available
AhaSlides is better at pricing, rather than Mentimeter Cost
What Our Users Say…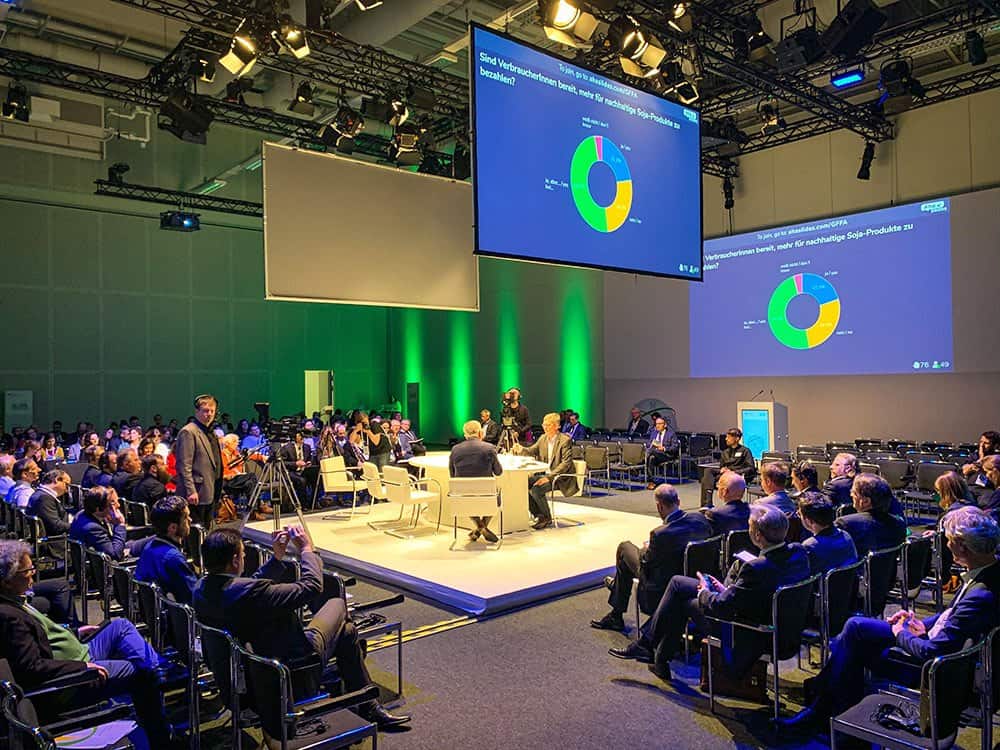 Testimonials
User Testimonials
---
Still confused of which one to turn to, Menti Survey, Menti Quiz or an Aha Alternative?



"We used AhaSlides in an international conference in Berlin. 160 participants and a perfect performance of the software. Online support was fantastic. Thank you! ⭐️"



"10/10 for AhaSlides at my presentation today - workshop with about 25 people and a combo of polls and open questions and slides. Worked like a charm and everyone saying how awesome the product was. Also made the event run much more quickly. Thank you! 👏🏻👏🏻👏🏻👏🏻"



"AhaSlides added real value to our web lessons. Now, our audience can interact with the teacher, ask questions and give instant feedback. Moreover, the product team has been always very helpful and attentive. Thanks guys, and keep up the good work!"



"Thank you AhaSlides! Used this morning at MQ Data Science meeting, with approx 80 people and it worked perfectly. People loved the live animated graphs and open text 'noticeboard' and we collected some really interesting data, in a quick and efficient way."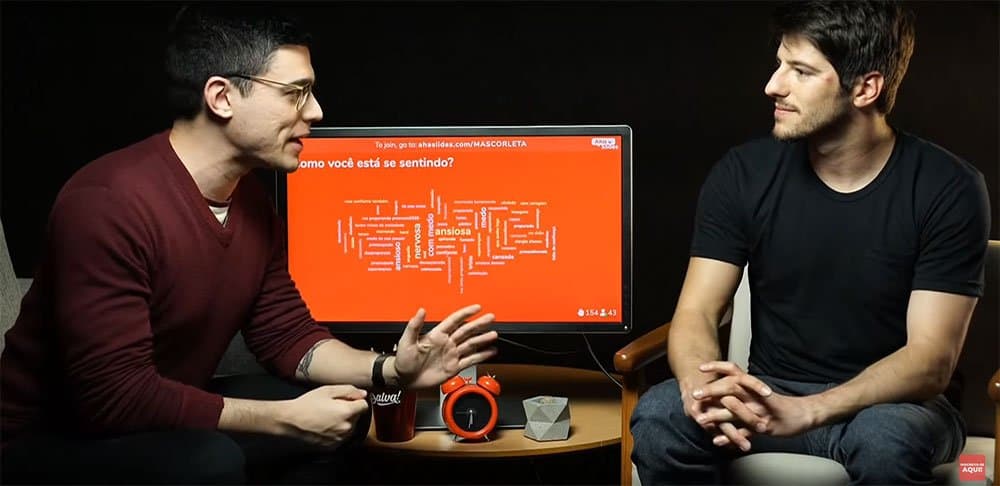 FAQ
Frequently Asked Questions
---
Got a question? We've got answers!
There are actually lots of alternatives to Mentimeter, like AhaSlides, Poll Everywhere, QuestionPro, etc. However, AhaSlides has stood out as the best as it has unlimited access to almost all features in its free plan. You can check out the free
comparison
!
Mentimeter is an Audience Engagement Platform, while AhaSlides is a cloud-based interactive presentation software with more interactive features so the hosts could be more creative in their contents.
According to
G2
: Reviewers felt that Kahoot! meets the needs of their business better than Mentimeter in terms of product support, feature updates and roadmaps... Check out the
free alternative to Kahoot
!
AhaSlides in A Minute – See it For Yourself
Conclusion
AhaSlides – the best free Mentimeter alternative! With its amazing features, intuitive interface and generous offers for free and paid users, AhaSlides is the perfect free presentation alternative to Mentimeter. Among the Mentimeter alternatives available today, AhaSlides stands out as the most straightforward, most affordable, effective and efficient replacement for Mentimeter. It is a no-brainer choice! AhaSlides is also a perfect choice as the open-source PowerPoint Alternative.