As someone said: "One kind word can change someone's entire day". Students need kind and inspirational words to uplift their spirits and motivate them on growing path.
Simple worlds like "Good job" are much more powerful than you can imagine. And there are thousands of words like that can inspire students in different situations.
Read through this article right away to get the best encouragement words for students!
Simple Words of Encouragement for Students
How to say "keep going" in other words? When you want to tell someone to keep trying, use words as simple as possible. Here are some excellent ways to encourage your students whether they are going to take exams or try something new.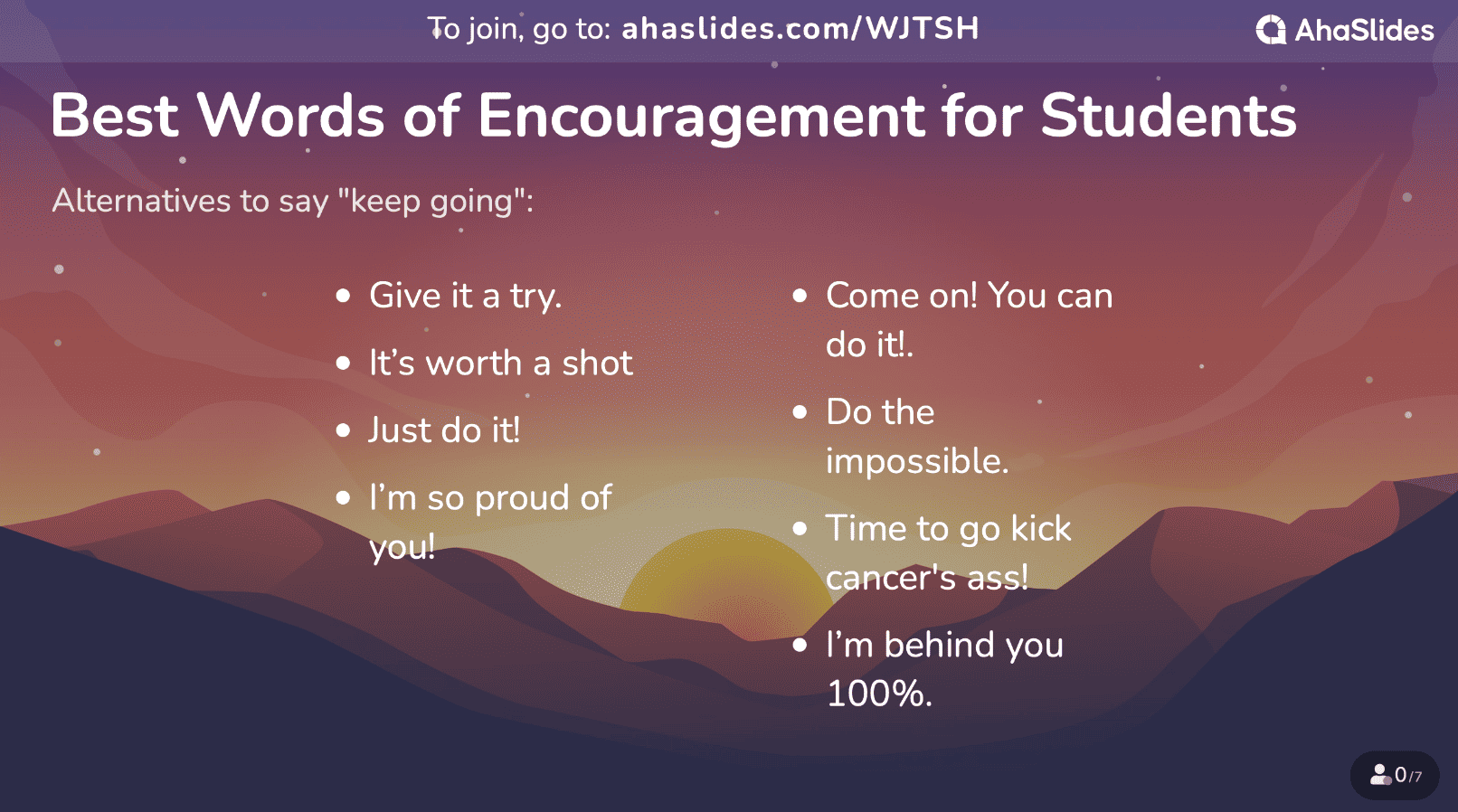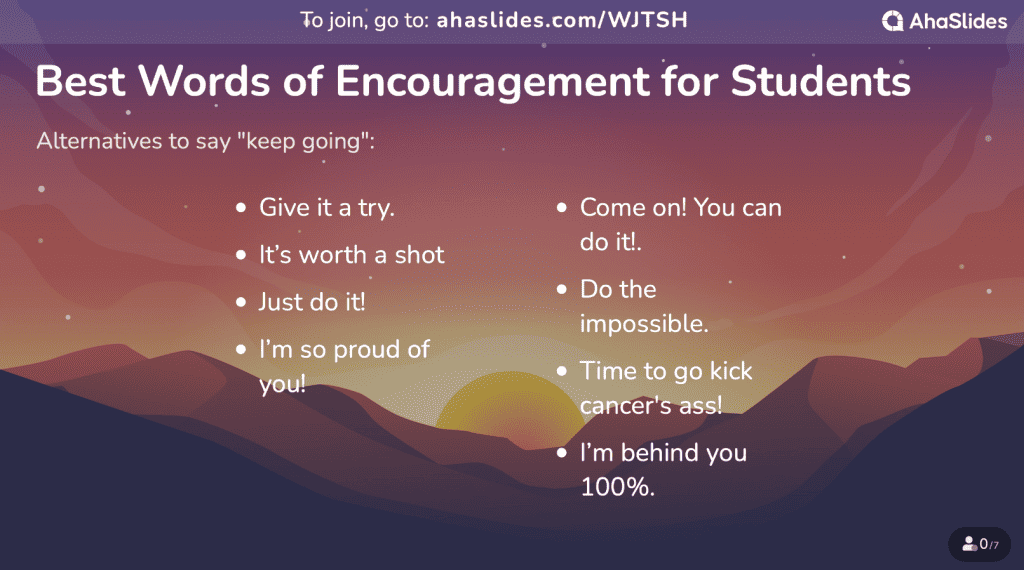 6. What are you waiting for?
7. What do you have to lose?
11. Keep up the good work.
28. Come on! You can do it!.
29. I'll support you either way.
32. It's totally up to you.
40. Time to go kick cancer's ass!
Tips for Better Engagement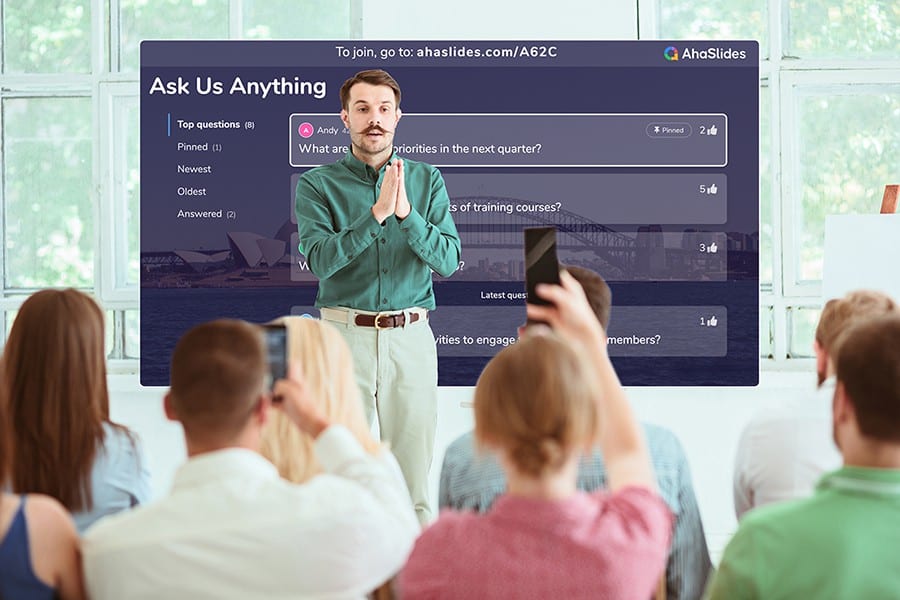 Get your Students Engaged
Start meaningful discussion, get useful feedback and educate your students. Sign up to take free AhaSlides template
🚀 Grab Free Quiz☁️
Words of Encouragement for Students with low confidence
For students with low confidence, keeping them inspired and believing in themselves isn't easy at all. Thus, words of encouragement for students needed to be carefully selected and filtered, and avoid clinché.
41. "Life is tough, but so are you."
— Carmi Grau, Super Nice Letters
42. "You are braver than you believe and stronger than you seem."
43. "Don't say you're not good enough. Let the world decide that. Just keep working."
44. "You've got what it takes. Keep going!"
45. You are doing a fantastic job. Keep up the good work. Stay Strong!
46. "Be good to yourself. And let others be good to you, too."
47. "The most terrifying thing is to accept oneself completely."
48. "There's no doubt in my mind that you'll succeed in whatever path you choose next."
49. "Small daily progress compounds over time into huge results."
50. "If we all did the things we are capable of doing, we would literally astound ourselves."
51. "You don't have to be perfect to be amazing."
52. "If you need somebody to run errands, do house chores, cook, whatever, I'm somebody."
53. "Your speed doesn't matter. Forward is forward."
54. "Never dull your shine for somebody else."
55. "The most beautiful thing you can wear is confidence."
56. "Accept who you are; and revel in it."
57. "You're making a big change, and that's a really big deal."
58. "Don't live off of someone else's script. Write your own."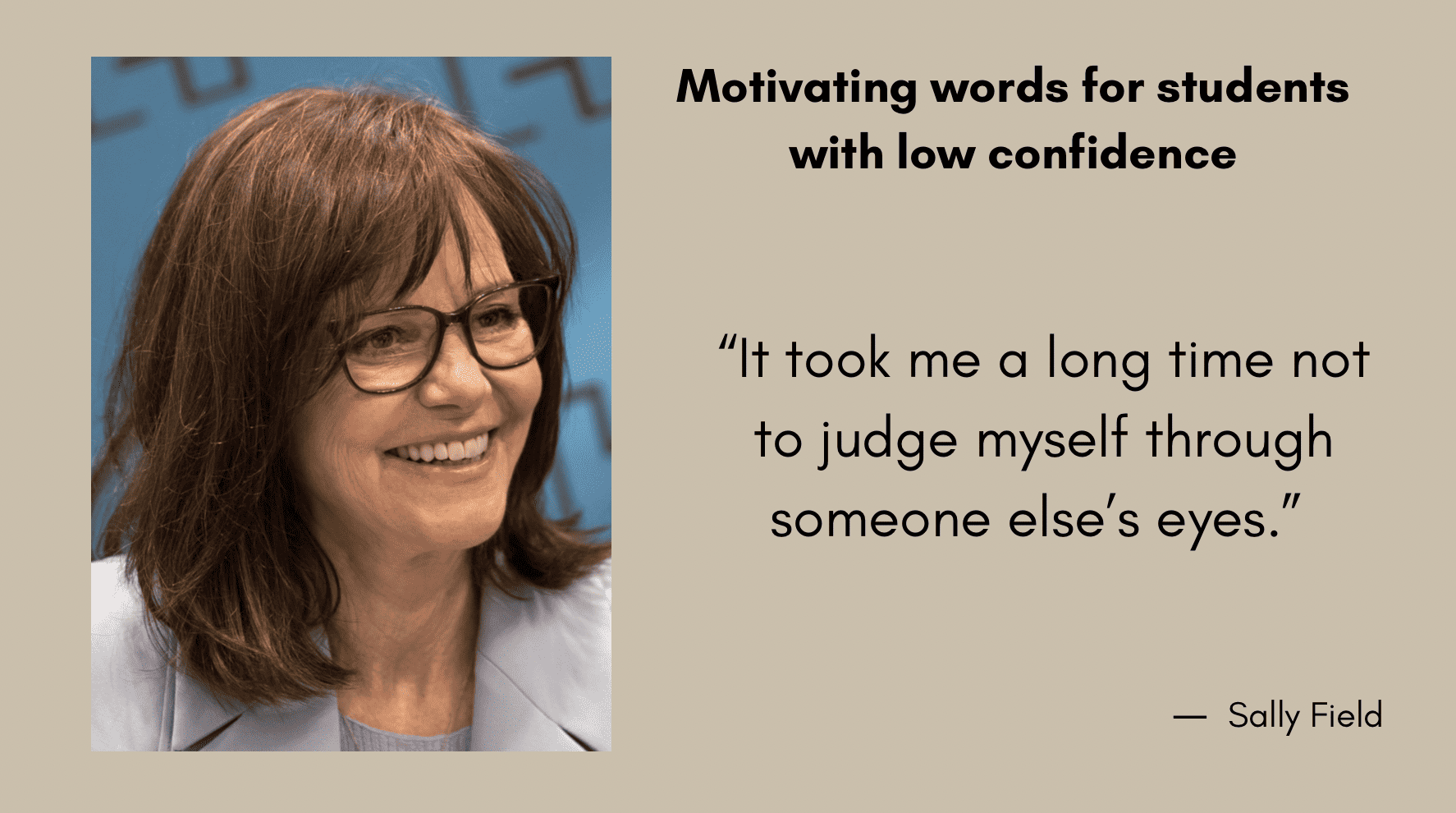 59. "It took me a long time not to judge myself through someone else's eyes."
60. "Always be a first-rate version of yourself, instead of a second-rate version of somebody else."
Words of Encouragement for students when they are down
It is common to make a mistake or to fail the exams when you are a student. But for many students, they're treating it like the world's ending.
There are also students who feel overwhelmed and stressed when facing academic pressures and peer pressure.
To comfort and stimulate them, you can utilize the following encouragement words.
61. "One day, you will look back at this time and laugh."
62. "Challenges make you stronger, smarter, and more successful."
63. "In the middle of difficulty lies opportunity."
64. "What doesn't kill you will make you stronger"
66. "Believe you can and you're halfway there."
67. "The expert at anything was once a beginner."
68. "The only time you run out of chances is when you stop taking them."
69. "Everybody fails sometimes."
70. "Do you want to do something this weekend?"
71. "Courage is going from failure to failure without losing enthusiasm."
72. "Remember that you aren't alone as you go through this difficult time. I'm just a phone call away."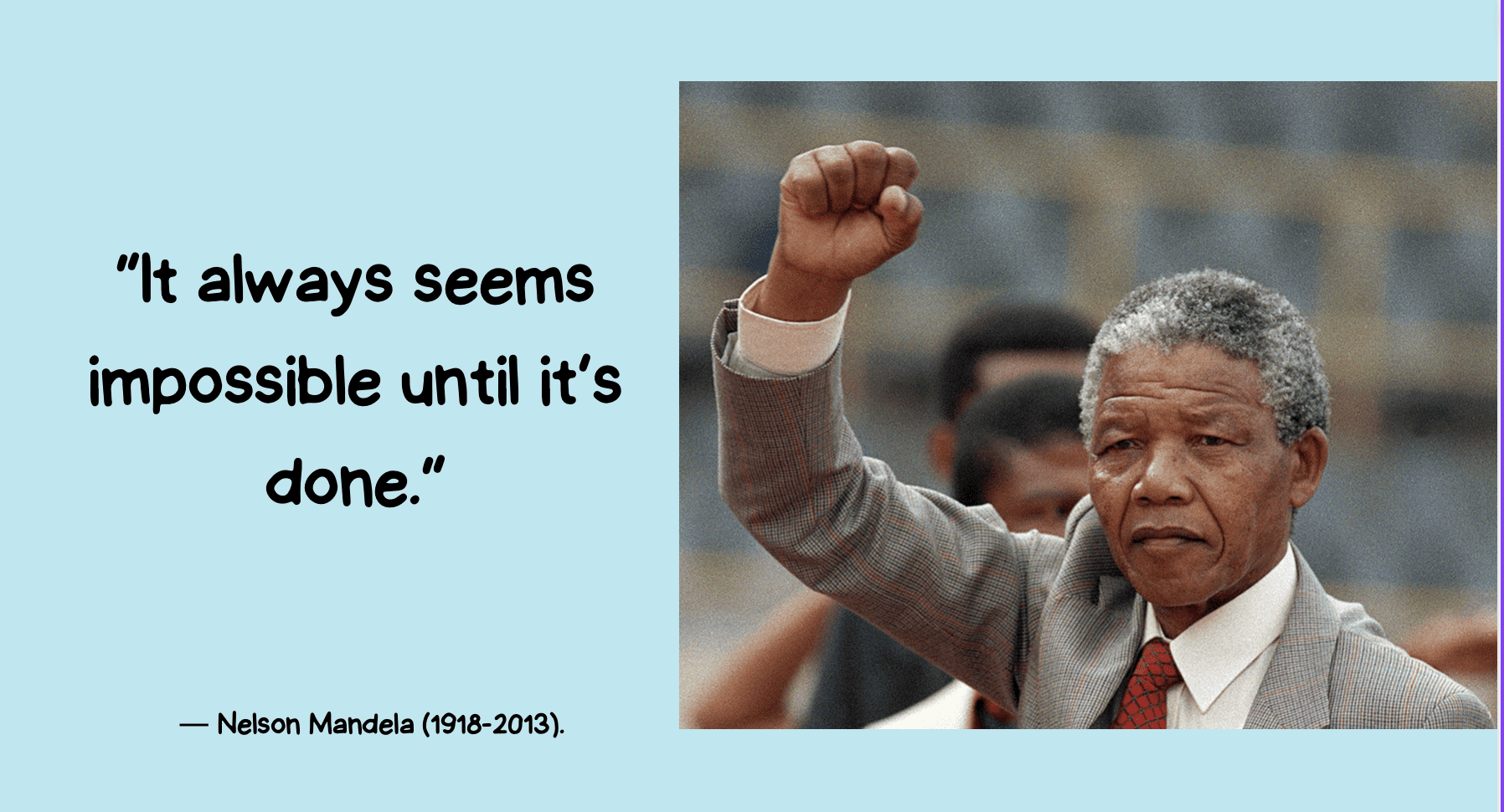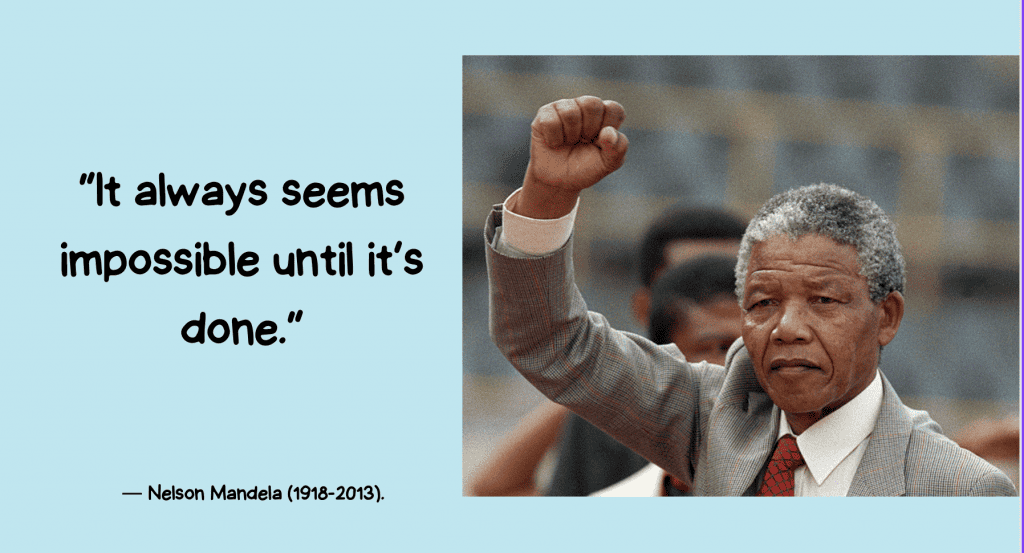 73. "It always seems impossible until it's done."
74. "Fall seven times, stand up eight."
75. "Sometimes you win, and sometimes you learn."
76. "Exams are not the only things that matter."
77. "Failing one exam is not the end of the world."
78. "Leaders are learners. Keep growing your mind."
79. "I'm here for you no matter what—to talk, to run errands, to clean up, whatever is helpful."
80. "Anything's possible if you've got enough nerve."
81. "Try to be a rainbow in someone else's cloud."
82. "No wise words or advice here. Just me. Thinking of you. Hoping for you. Wishing you better days ahead."
83. "Every moment is a fresh beginning."
84. "It's okay not to be okay."
85. "You're in a storm right now. I'll hold your umbrella."
86. "Celebrate how far you've come. Then keep going."
87. You can get through this. Take it from me. I'm very wise and stuff."
88. "Just wanted to send you a smile today."
89. "You were created for unmatched potential."
90. When the world says, "Give up," hope whispers, "Try it one more time."
Best Words of Encouragement for students from teachers
92. "So proud of how far you've come and hope you are proud of yourself. Wishing you the very best while you reach your goal! Keep on trekking! Sending love!"
93. Get your education and go out there and take on the world. I know you can do it.
94. Do not stray, it will be worth every nickel and every drop of sweat, I guarantee you. You are awesome!
95. "It is fun spending time together isn't it?"
96. "Nobody is perfect, and that is ok."
97. "You will feel better after you get some rest."
98. "Your honesty makes me so proud."
99. "Take small actions as it always leads to great things."
100. "Dear students, you are the brightest stars that will shine. Don't let anyone steal that away."
Need inspiration? Check out AhaSlides right away!
While you are keeping students motivated, don't forget to improve your lesson to make students more engaging and focus. AhaSlides is a promising platform that offer you best presentation tools to create seamless learning experience. Sign up with AhaSlides right now to get free ready-to-use templates, live quizzes, interactive word cloud generator, and more.
Frequently Asked Questions
Why are words of encouragement for students important?
Short quotes or motivational messages can inspire students and help them overcome obstacles quickly. It is a way of showing your understanding and support. With the right support, they can ascend to new heights.
What are some positive encouraging words?
Empowering students go with short yet positive words like "I am capable and talented", "I believe in you!", "You've got this!", "I appreciate your hard work", "You inspire me", "I'm proud of you", and "You have so much potential."
How do you write encouraging notes to students?
You can appreciate your student with some empowering notes like: " I'm so proud of you!", "You're doing great!", "Keep up the good work!", and "Keep being you!"