We're probably quite familiar with terms like KPI – Key Performance Indicators or OKR – Objectives and Key Results, two metrics used in almost every business model around the globe. However, not everyone clearly understands what OKRs and KPIs are or the difference between KPI versus OKR. 
In this article, AhaSlides will have a more accurate view of OKR and KPI with you!
More Tips with AhaSlides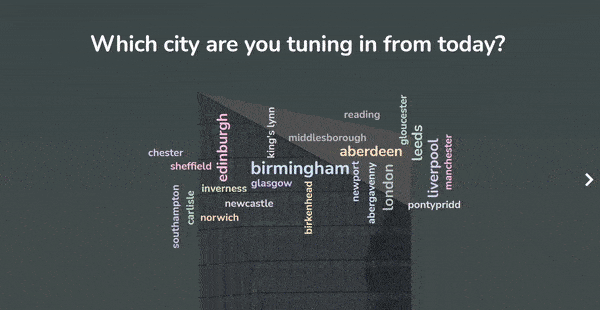 Engage with your new employees.
Instead of a boring orientation, let's start a fun quiz to refresh new day. Get more KPI ideas and sign up for free and take what you want from the template library!
🚀 To the clouds ☁️
What is a KPI?
KPI (Key Performance Indicators) is the use of criteria to evaluate the performance and effectiveness of the work of an enterprise or an individual in achieving a specific set goal in a particular period. 
Besides, KPI is used to evaluate the work performed and to compare the performance with other organizations, departments, and individuals.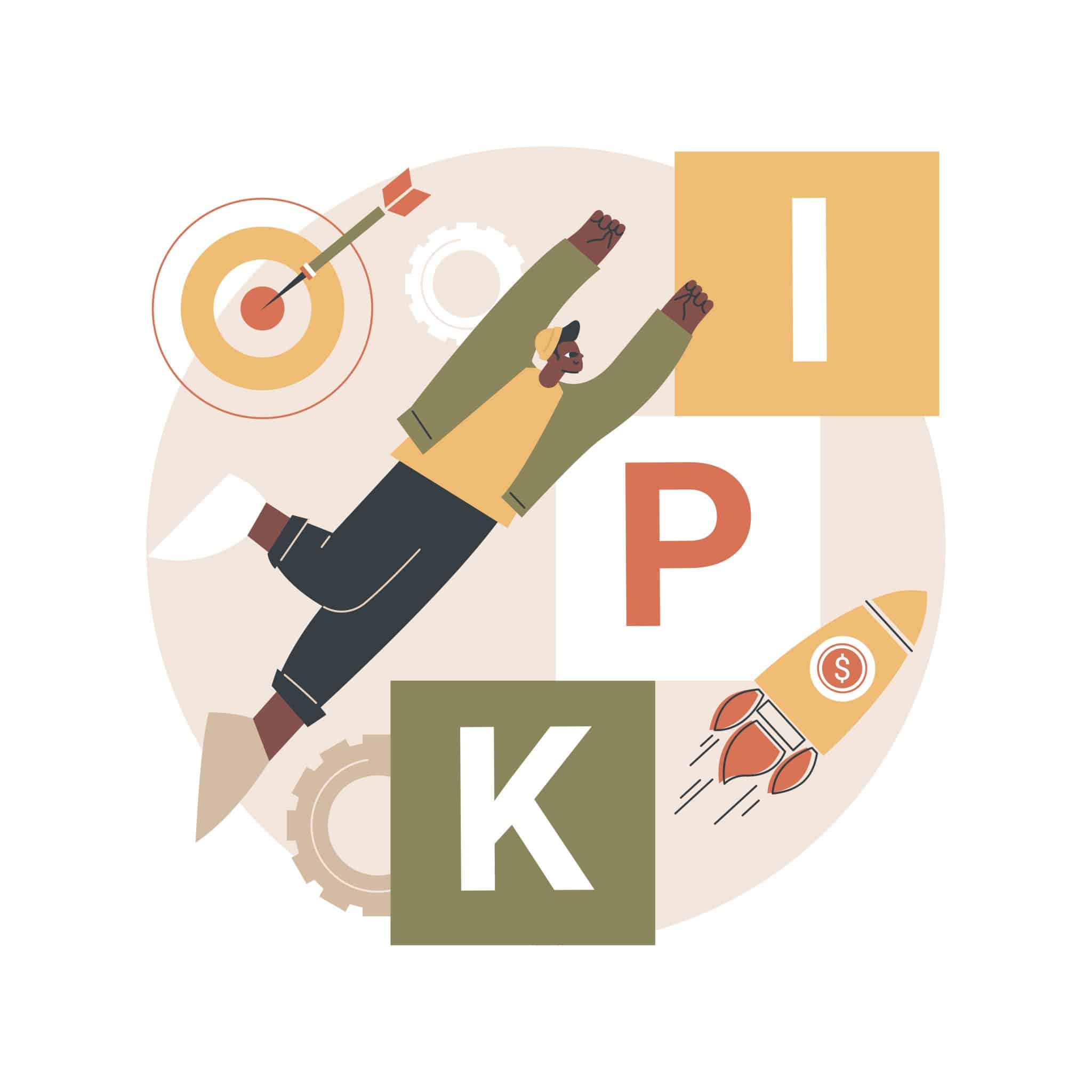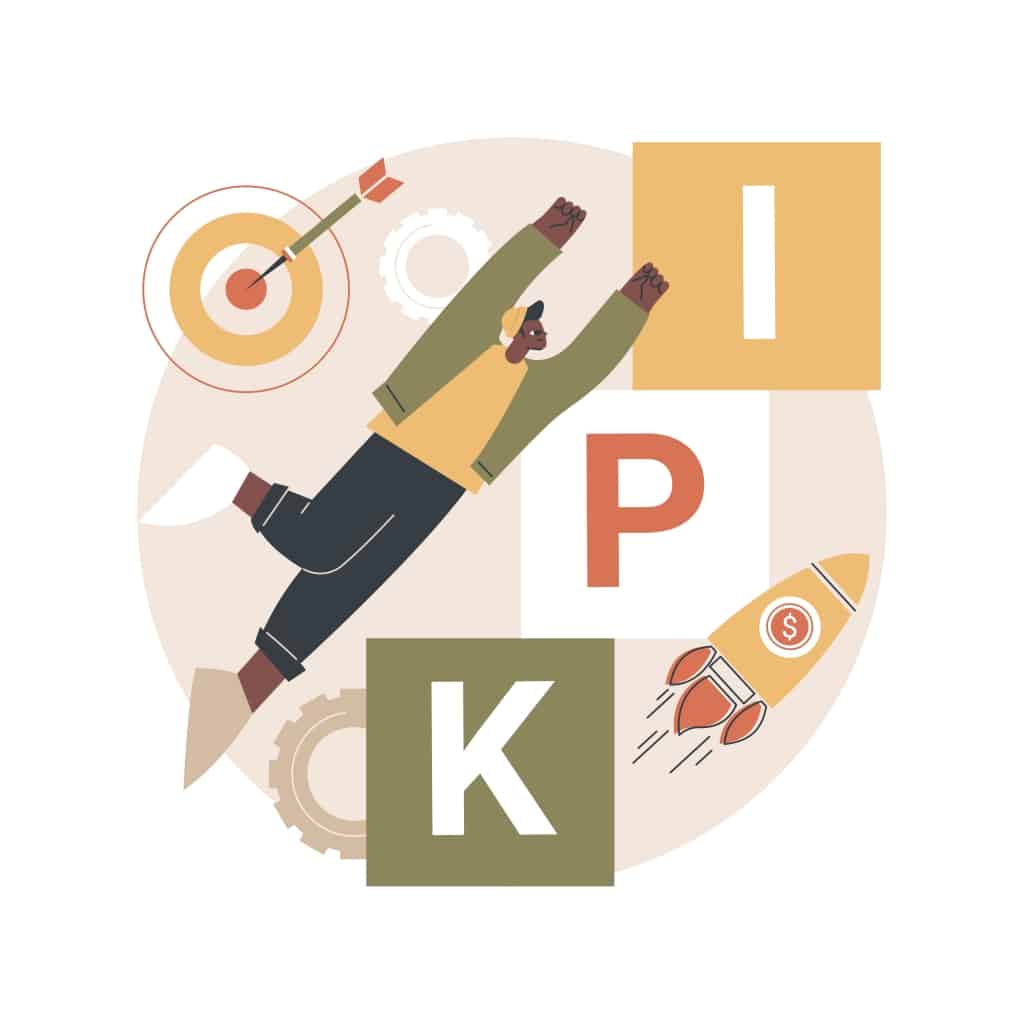 Characteristics of good KPI
Measurable. The effectiveness of KPIs can be quantified and accurately measured with specific data.
Frequent. KPI must be measured daily, weekly, or monthly.
Concretize. KPI methodology should not be assigned in general but should be tied to a specific employee or department.
KPI Examples
As mentioned above, KPIs are measured by specific quantitative indicators. In each industry, KPI changes differently to match the specifics of the industry.
Here are some common KPI examples for a few specific industries or departments:
Retail Industry: Sales per Square Foot, Average Transaction Value, Sales per Employee, Cost of Goods Sold (COGS).
Customer Service Department: Customer Retention Rate, Customer Satisfaction, Traffic, Units per Transaction.
Sales Department: Average Profit Margin, Monthly Sales Bookings, Sales Opportunities, Sales Target, Quote-To-Close Ratio.
Technology Industry: Mean Time to Recover (MTTR), Ticket Resolution Time, On-time Delivery, A/R Days, Expenses.
Healthcare Industry: Average Hospital Stay, Bed Occupancy Rate, Medical Equipment Utilization, Treatment Costs.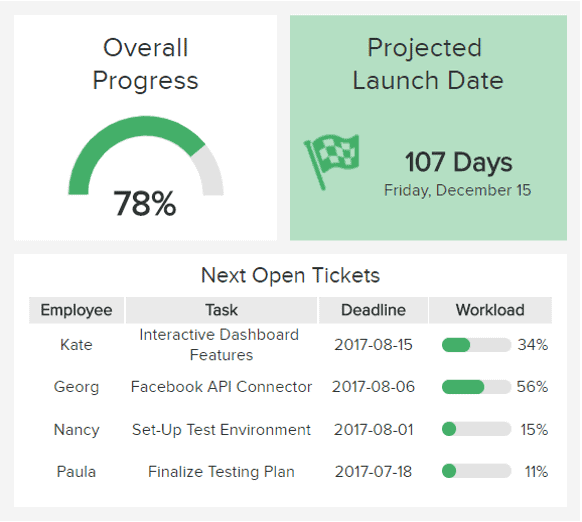 What is an OKR?
OKR – Objectives and Key Results is a management approach based on specific objectives measured by the most key results.
OKRs have two components, Objectives and Key Results:
Objectives: Qualitative description of what you want to achieve. Requests should be short, inspirational, and engaging. Goals must be motivating and challenge human determination.
Key Results: They are a set of metrics that measure your progress toward the Objectives. You should have a set of 2 to 5 Key Results for each objective.
In short, OKR is a system that forces you to separate what matters from the rest and set clear priorities. To do that, you must learn to prioritize your work and let go of the things that affect your final destination.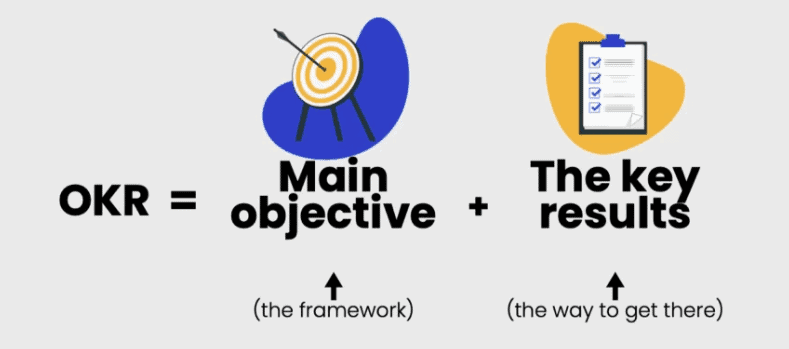 Some basic criteria to determine OKR:
Targets to improve customer satisfaction
Target to increase recurring revenue
Employee performance scale indicator
Increase the number of customers consulted and supported
Target to reduce the number of data errors in the system
OKR Examples
Let's see some examples of OKRs:
Digital marketing goals
O – Objective: Improve Our Website and Grow Conversions
KR1: Grow website visitors by 10% every month
KR2: Improve conversions on Landing Pages by 15% in Q3
Sales Goals
O – Objective: Grow Sales in the Central region
KR1: Develop relationships with 40 new targets or named accounts
KR2: Onboard 10 new resellers that focus on the Central region
KR3: Offer extra kicker to AEs to achieve 100% focusing on the Central region
Customer Support Goals
O – Objective: Deliver a World-Class Customer Support Experience
KR1: Achieve a CSAT of 90%+ for all Tier-1 tickets
KR2: Troubleshoot Tier-1 issues within 1 hour
KR3: Resolve 92% of Tier-2 support tickets in under 24 hours
KR4: Each support rep to maintain a personal CSAT of 90% or more
KPI versus OKR: What's the Difference?
Although KPI and OKR are both indicators applied by businesses and high-performing teams, however, here are some differences between KPI and OKR that you should know.
KPI versus OKR – Purpose
KPI: KPIs are often applied to businesses with stable organizations and designed to measure and evaluate employee performance centrally. KPIs make the evaluation fairer and more transparent between the sentiments of the data to prove the results. As a result, the processes and activities of the organization will be more stable.
OKR: With OKRs, the organization sets objectives and defines the basis and results achieved for those goals. OKR helps individuals, groups, and organizations define priorities for work. OKR is usually applied when businesses need to plan a plan at a specific time. New projects can also define OKRs to replace unnecessary elements like "vision, mission".
KPI versus OKR – Focus
The focus of the two methods is different. OKR with an O (Objective) means you must define your goals before delivering key results. With KPI, the focus is on the I – indicators. These indicators point to the consequences outlined earlier.
An example of KPI versus OKR at the Sales Department
Objective: To rapidly develop the enterprise's business activities in December 2022.
KR1: Revenue reached 15 billion.
KR2: The number of new customers reached 4,000 people
KR3: The number of returning customers reaches 1000 people (equivalent to 35% of the previous month)
Revenue from new customers 8 billion 
Revenue from Re-sale customers 4 billion
Number of products sold 15,000 products
KPI versus OKR – Frequency
OKR is not a tool to track your work every day. OKR is the goal to be achieved.
In contrast, you need to keep a close eye on your KPI every day. Because KPIs serve for OKRs. If this week still does not meet the KPI, you can increase the KPI for the next week and still stick to the KR that you have set.
Can OKRs and KPIs Work Together?
A brilliant manager can combine both KPIs and OKRs. The example below will show the perfect combination.
KPIs will be assigned with repetitive, cyclical goals and require high accuracy.
Increase the website traffic of Q4 compared to Q3 to 50%
Increase the conversion rate from visitors on the site to customers who register for a trial: from 15% to 20%
OKRs will be applied to goals that are not continuous, iterative, not cyclical. For example:
Objective: Earn new customers from new product launching events
KR1: Use the Facebook channel to get 600 potential guests to the event
KR2: Collect information on 250 leads at the event
The Bottom Line
So, which one is better? KPI vs OKR? Whether OKR or KPI, it will also be an indispensable support tool to help businesses track employees' changing activities in the digital era. 
Therefore, KPI versus OKR? It doesn't matter! AhaSlides believes that, depending on business requirements, managers and leaders will know how to choose the proper methods or combine them to help businesses grow sustainably.