Send gifts to employee is always great! But you need inspiration for your gift ideas for employees on a budget? Many companies worldwide are facing an increase in employees quitting their jobs. In the meantime, many companies welcome back a range of boomerang employees. Why do these issues exist? And how to resolve them?
The answer is simpler than you thought, many employees choose to live or return to the previous company because they know their company values their contribution and are willing to reward them for what they deserve. 
If you are talent acquisition, don't miss a chance to maintain a strong relationship between the company and employees with employee appreciation gifts. Here, we give you a list of 32+ gift ideas for employees on a budget, which satisfies all of your employees for any occasion.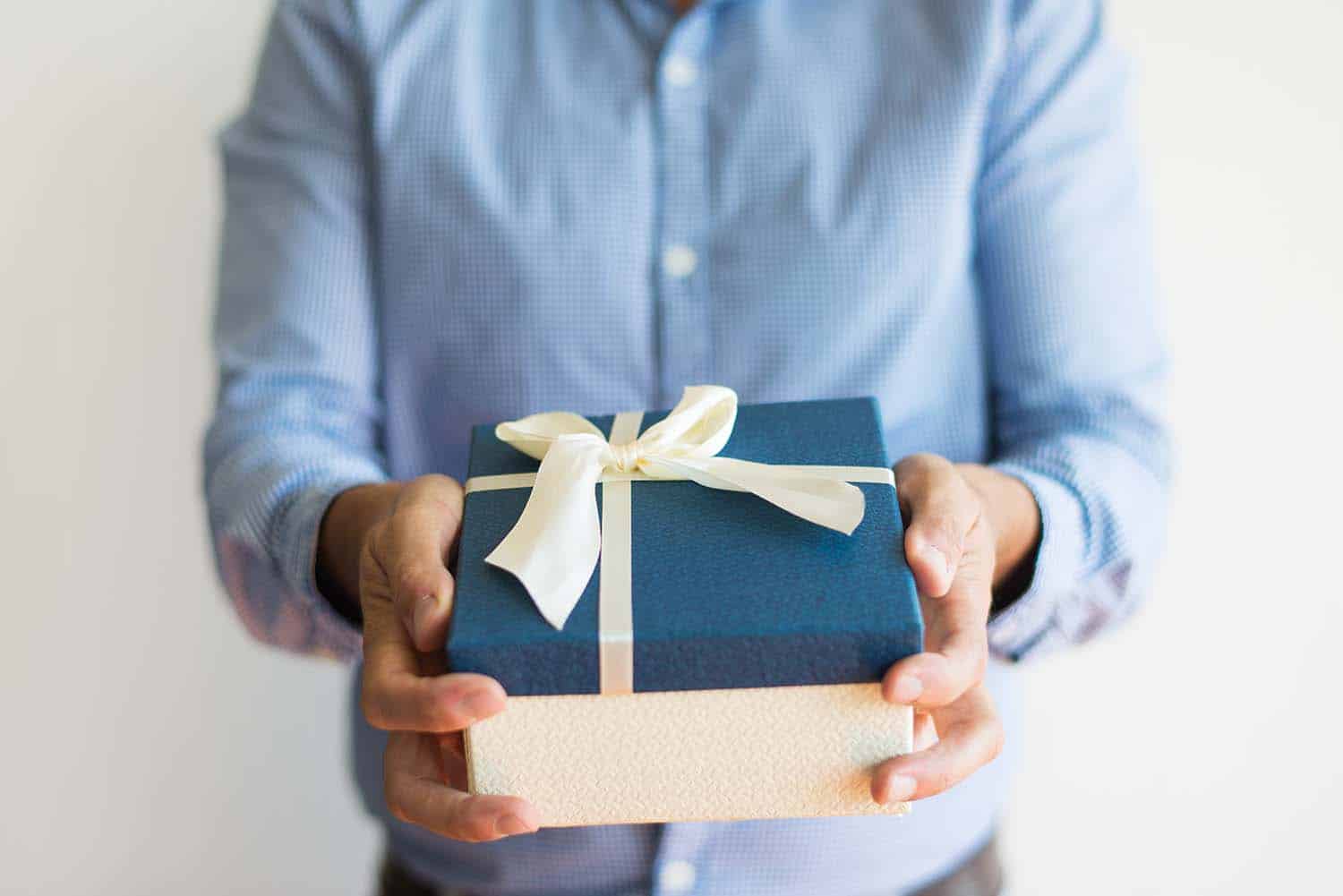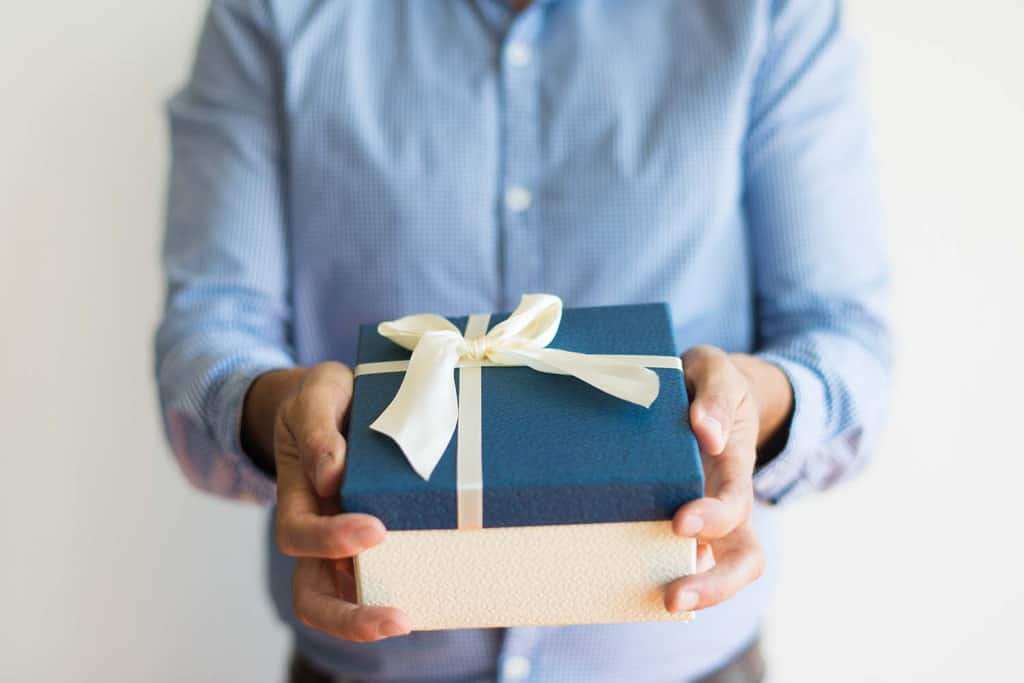 Engage with Employees with AhaSlides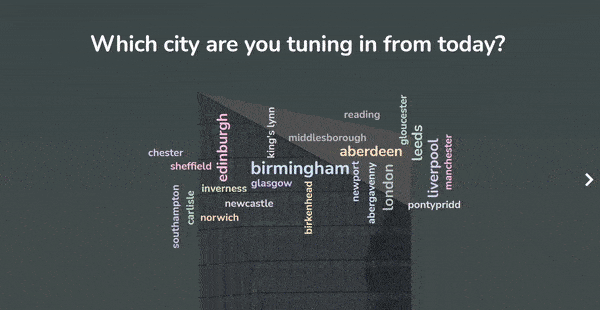 Engage with your new employees.
Instead of a boring orientation, let's start a fun quiz to refresh new day. Sign up for free and take what you want from the template library!
🚀 To the clouds ☁️
20++ Gift Ideas for Employees on a Budget
Need gift ideas for employees on a budget? Let's check out the best 22 ideas!
#1. Personalized Thank you Note
Employee thank you gift is very important! Never underestimate the power of a simple thank-you note. Simply sending a "thank you" note for a job well done can help the employee overcome a stressful situation and make them feel appreciated and motivated. To make it more valuable, you can customize the design with their name, position, and photo via the online and free app lịke Canvas.
#2. The Gift of Praise
Appraisal feedback or compliment is a good idea for keeping employees motivated. When employees know their leader cares about their effort and gives them time to fulfill themselves for further achievement, they will likely want to work harder and improve their quality of work.
#3. A Welcome Kit for Newcomer
For many companies, there are many times in a year to welcome new employees, such as probation, internship, or colleagues from subordinates. As workplace culture is different from company to company, having a fixed welcome kit is necessary to help new comments feel belonging and valued. A small gathering to introduce new employees and information sharing by seniors can warm up the atmosphere and help new employees overcome neophobia and commit to long-term employment.
#4. A Welcome-back Kit
After the pandemic, there is an emerging trend of boomerang employees who quit their job but choose to return to the position they left after stress passes or priorities shift. To encourage quality talents to come back to work for your company, there is a complicated process,  but part of them re-onboarding them entirely with a welcome-back gift and outplacement service workout. They can create a cohesive view of what has changed, show the employee your care, not to mention create better relationships with ex-employees.
#5. Personalized Gifts to Reward Employees
Looking for birthday gifts for employees? There is no better than personalized items for your employees in their important event. A simple present becomes more valuable and special when it is carved with someone's name. On their birthday you may send a present engraved with their name on it, like a scarf, a pen, a wooden pin… for employee women, or golf accessories for employee men. 
#6. A Personalized Desk Nameplate
A designed luxury is a wonderful gift for a job promotion. It is a public recognition from upper employers for newly promoted employees. The wooden desk nameplate is elegant, classic, and beautiful, plus a scented smell may strengthen its value. They won't just be proud of their new position, but also proud to display it as a reminder for word-hard to deserve what they have received.
#7. Wooden Pen Box
Another alternative gift for the job promotion is a wooden pen box engraved with their names. Compared to other gifts, the wooden pen looks luxurious but at an affordable price. With this thoughtful gift, they know your gratitude for their diligence.
#8. An Occasional Break
Employees are easy to encounter burnout and employers also, especially when the employees can afford enough training and fail to complete the given tasks. To mitigate burnout, they sometimes need a short break, to clear their mind and prepare a healthy body and mind for future projects. A one-day to two-day off is a good employer appreciation gift idea.
#9. Digital Rewards
As most employees have a smart device to communicate, for quick and budgeted distributing appreciation gifts at the same time, you may send them discounted vouchers for numerous purposes. They can do shopping, dine in fine restaurants, and exchange movie tickets or theme park tickets… based on their needs whenever they want.
#10. Bonus in Chinese Culture Festival
There is no better time to bonus your employees with a small gift than festivals. In many cultures, especially in Eastern, employees are expected to get bonuses like small amounts of money or vouchers for important occasions like the Mid-autumn festival, Chinese New Year, and Dragon Boat Festival…
#11. Western Culture Festival Gift Set
A DIY thanksgiving gifts for coworkers is always great! In addition, in  Western culture, some occasions like Christmas, Thanksgiving, Halloween, and New Year,… are important events to celebrate and companies can prepare gifts for their employees and family. They can be a vase soliflore, decorated ornament, cookie pack, chocolate box…
#12. Seasonal Gift Box
Besides festivals, seasonal gift boxes for employee appreciation are an amazing idea too. You may prepare a specific gift box for each season. When it comes to summer and it's hot and raining, a cool t-shirt, an umbrella, lavender soap, and a water bottle… may be convenient items.
#13. Wine Box – Gift ideas for employees on a budget
The wine box is a fine gift box that most employees are satisfied with. They can be used for different events… There are many kinds of wine and pricing that you can arrange for different levels of employees' status and preference, such as whiskey, red wine, white wine, plume wine… Wine won't go expired so your company can purchase in bulk for a better deal and present it to employees whenever you want.
#14. Gourmet Tea Gift Set
If your employees don't prefer wine, a gourmet tea gift includes a packaged tea collection, and different flavored tea bags, tea tins can be a thoughtful alternative. you can surprise your employee with a customizable adorable tea box.
#15. Housewarming Gifts – Gift ideas for employees on a budget
There are some economical corporate gifts for employees but promising quality, such as cutlery boxes, DIY bar kits, knife sets, mini coffee makers, …
#16. Books – Gift ideas for employees on a budget
Books are one of the most inexpensive employee appreciation gifts but have a great value of inspiration. If your employees are bookworms or have children in school, inspired or photographic books can be on the consideration lists. It is easy to look for a good book via recommendation lists, best-seller lists, and must-read lists on the internet from reliable sources. 
#17. A DIY Spa Gift Set
You can customize the DIY employee's appreciation gift set with the component of the spa set based on the employee's preferences and package everything in a gorgeous gift basket within your budget! Some suggested products will help to increase mental health and self-treat, such as Himalayan Salt Lamps, Scented Candles, Essence oil, Hand creams, and Therapeutic Soap Bars.
#18. Appreciation Gift Ideas for Remote Employees
Many staff work at home and are reluctant to return to the office but achieve good productivity, especially for the hybrid company with most employees worldwide. Regarding employee appreciation gifts, there are some handy ideas, such as diffusers and desktop vacuum cleaners. These tiny and modern products won't cost you too much, keep your employee home office tidy, neat, and fresh.
#19. Virtual Appreciation Gifts for Remote Employees
An alternative gift for remote employees is a virtual appreciation event. You can book meals delivered directly to the employee's houses at the setting time. While having fun live pub quizzes, you can enjoy the same meal at the same time with your beloved co-workers and teammates.
#20. Snack Gift Set – Gift ideas for employees on a budget
A combination of snacks, a jar of cookies, candies, and nuts is a great way to show employees that you appreciate their contribution and effort to the company's development.
#21. Eco-friendly Gifts – Gift ideas for employees on a budget
Tote bags and potted plants are handy, sustainable gift ideas for Thanksgiving or Christmas gifts to reward your employees. Moreover, potted plants can be presented as desktop office gifts for those who love immersing themselves in nature. 
#22. Employees Assistance Program
The employee assistance program sounds helpful and practical to benefit your employees.   Providing employees with short-term counseling, referrals, and coaching service… are essential to access and resolve employees' problems. You can set regular appointments for employees to meet with their tutor 
More Exciting Year-End Party Ideas with AhaSlides
No more struggled with gift ideas for employees on a budget? Are you preparing for your company year-end party? Are you find it difficult to make participants engaged? Now that you want to simplify your work but still want to ensure everyone enjoys the fun and memorable party, the tip here is you can work on virtual games.
Forget traditional quizzes and lucky draws. You can try AhaSlides to design interactive quizzes and rewards via a spinner wheel for online and offline participation. Your employees will be excited to know which lucky tips they will get at the party. 
Happier employees deliver better service, leading to more satisfied clients, so it's super crucial for you to have gift ideas for employees on a budget, especially during the end of the year.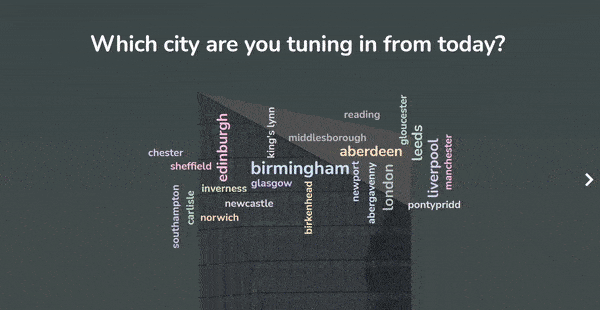 Start in seconds.
Get any of the above examples as templates. Sign up for free and take what you want from the template library!
🚀 Free Template ☁️