Are you looking for best platforms for online teaching in 2023? Is Coursera a good platform for starting a teaching career or should you start with new teaching platforms? Check out the top 10 Platforms For Online Teaching in 2023
Along with the increasing demand for online learning, online teaching is also rising in popularity and becoming a high-income source besides traditional educational jobs. As the digital landscape transforms how education is delivered, the need for effective online teaching platforms has become paramount.
In this discussion, we will explore the best platforms for online teaching, a full comparison between these education platforms, and some tips to improve the learning experience to attract more students.
Overview
| | |
| --- | --- |
| Most Popular Platforms For Online Teaching? | Udemy |
| When was Coursera founded? | 2012 |
| Best free online teaching platforms in 2023? | Teachable, OpenLearning and Thinkific |
Overview of Platforms For Online Teaching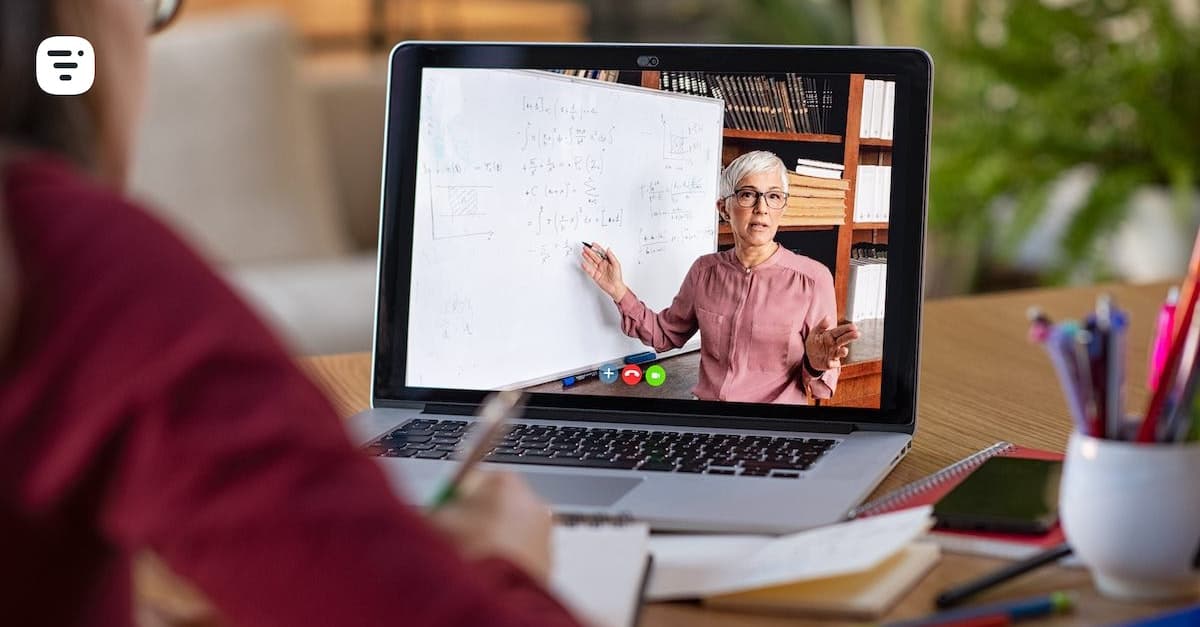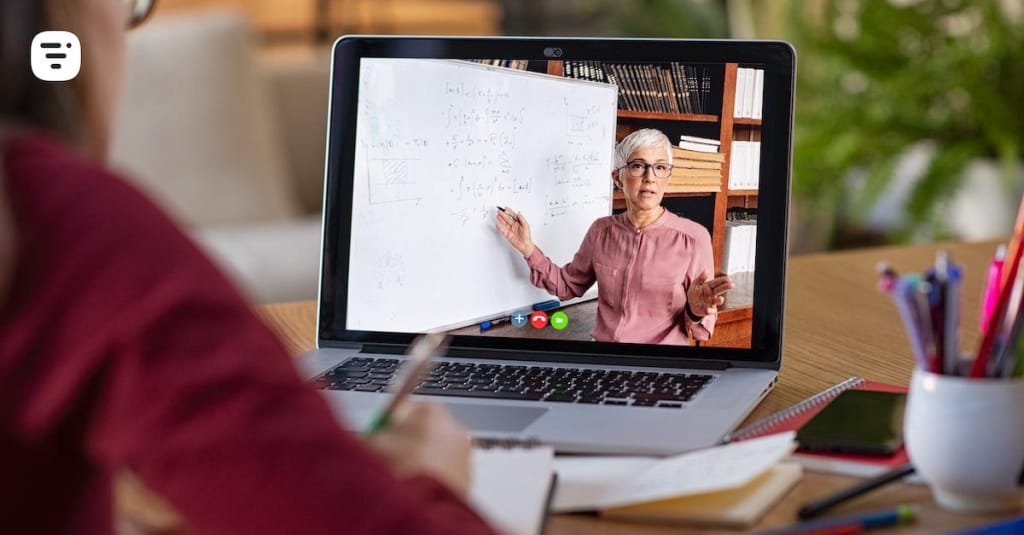 Table of Contents
Tips for Better Engagement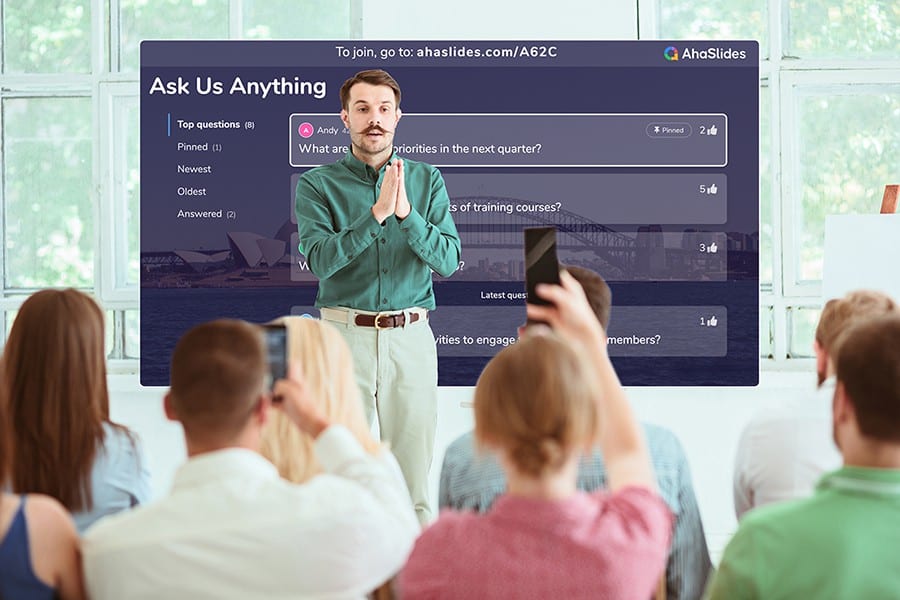 Sign up for Free Edu Account Today!.
Get any of the below examples as templates. Sign up for free and take what you want from the template library!
Get those for free
What does Online Teaching Platform mean?
Online teaching platforms provide instructors with advanced tools to help them create, manage, and remotely deliver courses or educational materials to students. There are hundreds of platforms for online teaching that you can consider to start your teaching career, offering both free and paid plans.
However, there are a few basic features you should think of when selecting online teaching platforms including content creation and organization, communication and collaboration support tools, assessment and grading capabilities, analytics and reporting, and administrative features.
Are all learning platforms good for starting your teaching career? Though educators can sell courses through online teaching platforms to earn money, other options for online teaching are also available. For those who are looking for teaching jobs as freshers, you can try well-known learning platforms or tutoring platforms.
10 Top Platforms For Online Teaching
If you are looking for education platforms where you can teach online at minimized costs, here are 10 good online teaching platforms for you to choose from, with a detailed description of the pros and cons of each.
Hurix
Pros:
– offers customized learning paths and content
– has a strong reputation for its expertise and experience in the eLearning industry
– offer learning management systems (LMS), mobile learning, and interactive eBook services
Cons:
– high service cost
– calling and live support are not provided
– the level of control and flexibility over content design is limited
Udemy
Pros:
– has a large and established user base of learners, 1 million+ user
– offers marketing support to instructors
– user-friendly interface
Cons:
– has fixed pricing structures
– the revenue share for instructors can range from 25% to 97% depending on the source of sale
– highly competitive market
Thinkific
Pros:
– free plan available
– easily upload and organize various types of content
– offers built-in marketing and sales features
Cons:
– restrict options for website designs
– doesn't have a pre-existing student base
– self-promotion responsibility
Skillshare
Pros:
– has a large and active community of learners, 830K+ active members
– operates on a subscription-based model
– monetize content on Skillshare is much easier than on other channels
Cons:
– pays instructors based on a royalty pool system or through their premium referral system
– limits control over the pricing of your individual courses
– has a course approval process where your course needs to meet specific criteria to be accepted
Podia
Pros:
– all-in-one platform
– zero transaction fees for paid plans
– supports membership and Email Marketing
Cons:
– has a smaller student base.
– collects an 8% transaction fee on free plans
Teachable
Pros:
– instructors have full control over pricing
– offers extensive customization options
– charges transaction fees on certain pricing plans
Cons:
– a limited built-in audience
– doesn't have a built-in community or social learning features
edX
Pros:
– collaborates with top-tier universities and educational institutions worldwide
– has a diverse and global student base
– follows an open-source model
Cons:
– limited control over pricing
– receive a share of the revenue generated from verified certificate sales
Coursera
Pros:
– a famous massive open online course (MOOC) platform
– offers certifications and degrees from top universities
– offers templates and instructional design support
Cons:
– a high requirement for instructors with an expertise level
– new or less-established instructors are hard to get acceptance
– operates on a revenue share model
WizIQ
Pros:
– Easy to start tutoring services with the minimum possible resource
– Built-in live online teaching
– No add-ons required
Cons:
– Virtual Classroom pricing starts from $18 per teacher per month
– its user interface can be complex compared to others.
Kaltura
Pros:
– Advanced security features keep the online classroom protected and robust
– specializes in video-centric learning
– offers integrations with various learning management systems (LMS)
Cons:
– focuses on enterprise-level solutions
– isn't suitable for individual instructors or small-scale teaching ventures.
Pros and Cons of best platforms for online teaching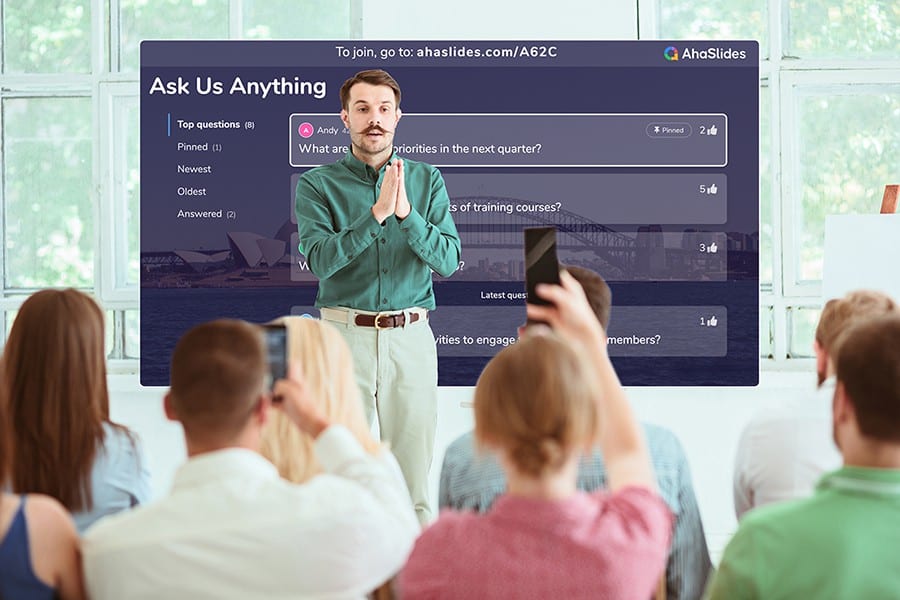 Start in seconds.
Need an innovative way to heat up your online classroom? Get free templates for your next class. Sign up for free and take what you want from AhaSlides!
🚀 Grab Free Account
Tips to Improve Teaching Quality
If you want to be a great educator with many students, the most important thing is your lecture quality. There are two common and effective ways to make your class more appealing and exciting:
Engage Students Actively
Provide Timely and Constructive Feedback
Use tools to create seamless learning experiences
If you're looking for interactive lesson platforms that allows you to create engaging activities like live polls, quizzes, and interactive Q&A sessions, AhaSlides, a versatile interactive presentation tool, can totally satisfy your need! Use AhaSlides to involve students actively during your class by asking questions, conducting polls, or providing quizzes that they can respond to using their devices. It also allows you to gather feedback from students through anonymous surveys or open-ended questions. You can use this feature to collect feedback on your teaching methods, course content, or specific activities, which can help you understand students' perspectives and make adjustments to improve your teaching approach.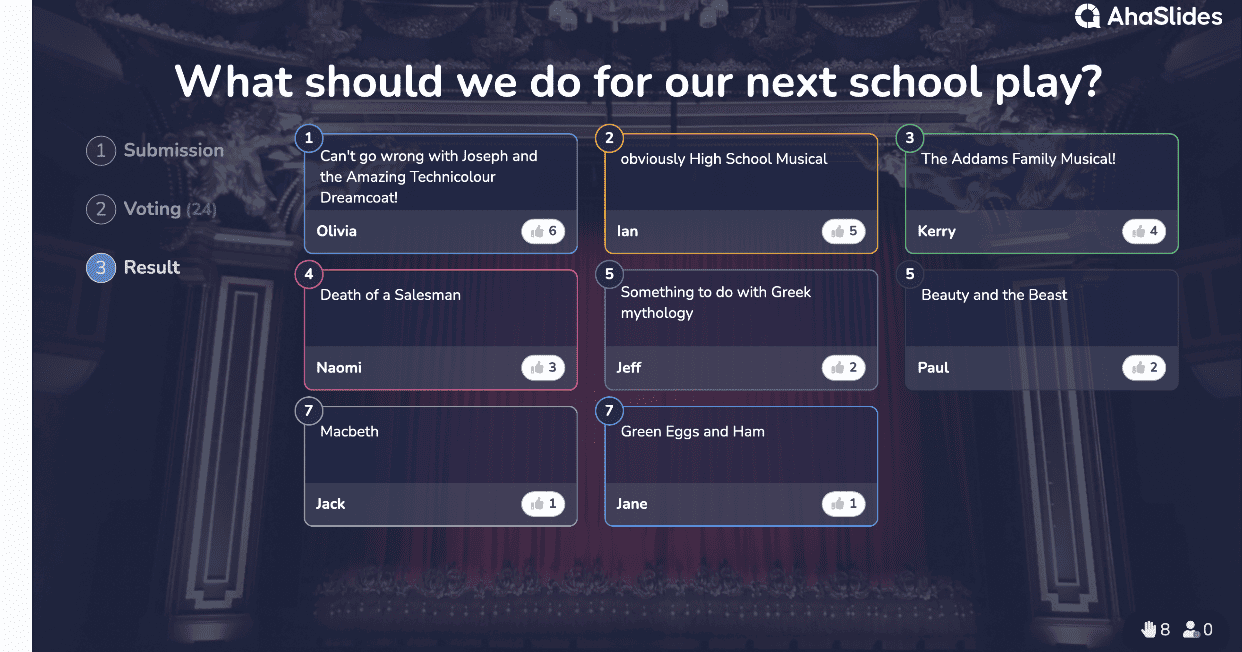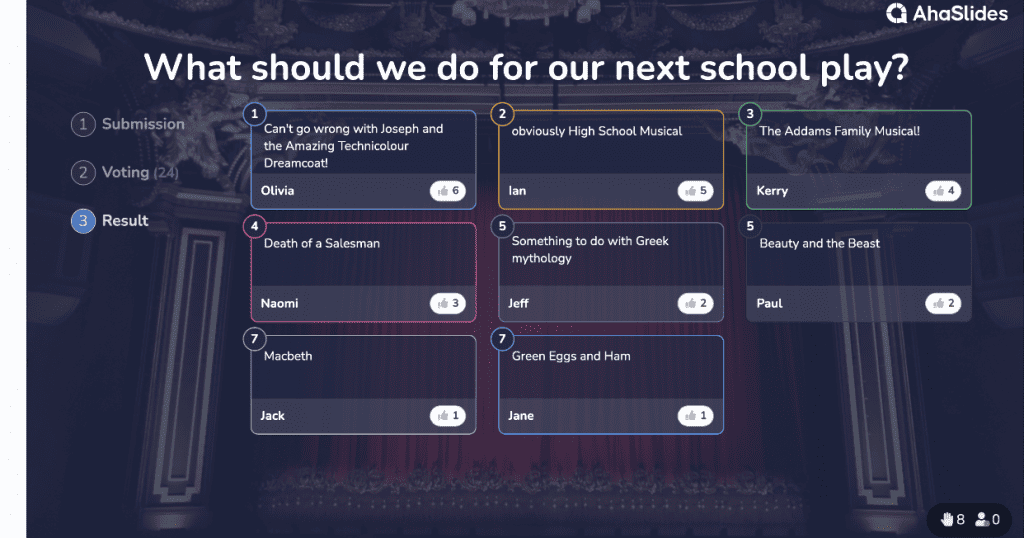 FAQ
Frequently Asked Questions
---
Got a question? We've got answers.
Some best platforms for creating online courses can be Coursera, Udemy, Teachable, Khan Academy, etc. Each platform has different regulations on selling courses and payment, so make sure you understand the platform's policies and fee structure before getting started.
Unlike other teaching platforms with available users, Zoom is a video conferencing platform. As it offers many features like screen sharing, breakout rooms, chat, and recording capabilities, which can be used as a good virtual classroom for tutors and teachers.
There are a variety of platforms for online teaching, depending on their specific needs and preferences. New teachers without a student base, can sell courses or apply for tutoring services via Coursera, Udemy, and Teachable. For teachers with available students, you can use platforms such as Zoom, Google Meet, and Microsoft Teams to deliver online courses. Besides, teachers use platforms like Kahoot!, Quizlet, or AhaSlides, to create and administer quizzes, polls, and assessments in an engaging and interactive format.
Key Takeaways
There are just a few options of good platforms for online teaching that you can refer to. When starting an educator's job, don't forget these key points: a suitable teaching platform, pricing structure, type of learners, and course delivery. By carefully evaluating these factors, you can maximize your earning potential and make a positive impact through your online teaching career. Take the first step with AhaSlides to create more engaging content and inspire learners worldwide.